Happy Monday, babes! I'm super excited about today's post because this one is in partnership with some other bloggers. Back in June, when the need for more diversity in the blogging industry became very clear, Laura from Have Need Want decided to round some ladies up each month to style a different piece of clothing! She organizes a diverse group of women so you can find different ways to style these items in every shade. I loved this idea and when I found out about it I knew I instantly wanted to participate because it's so important that we see more diversity in fashion + blogging industry.
Chic in every shade was created by Laura from Have Need Want as a way to create more diversity among our fellow bloggers feeds, how awesome is that?!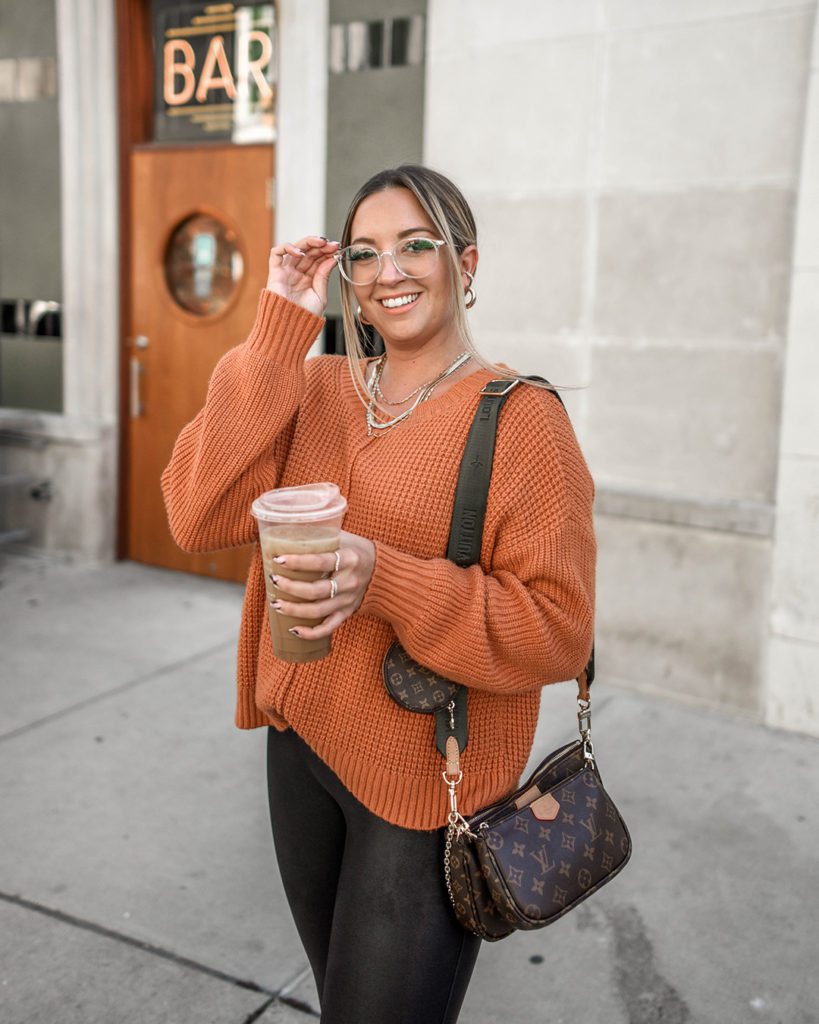 So the item we are styling are Spanx leggings because who doesn't like be comfy and look chic for Fall?! I decided to style the faux leather Spanx leggings because I heard so many great things about these! I also noticed they sell really cool variations of these faux leather ones so I will add all the links below!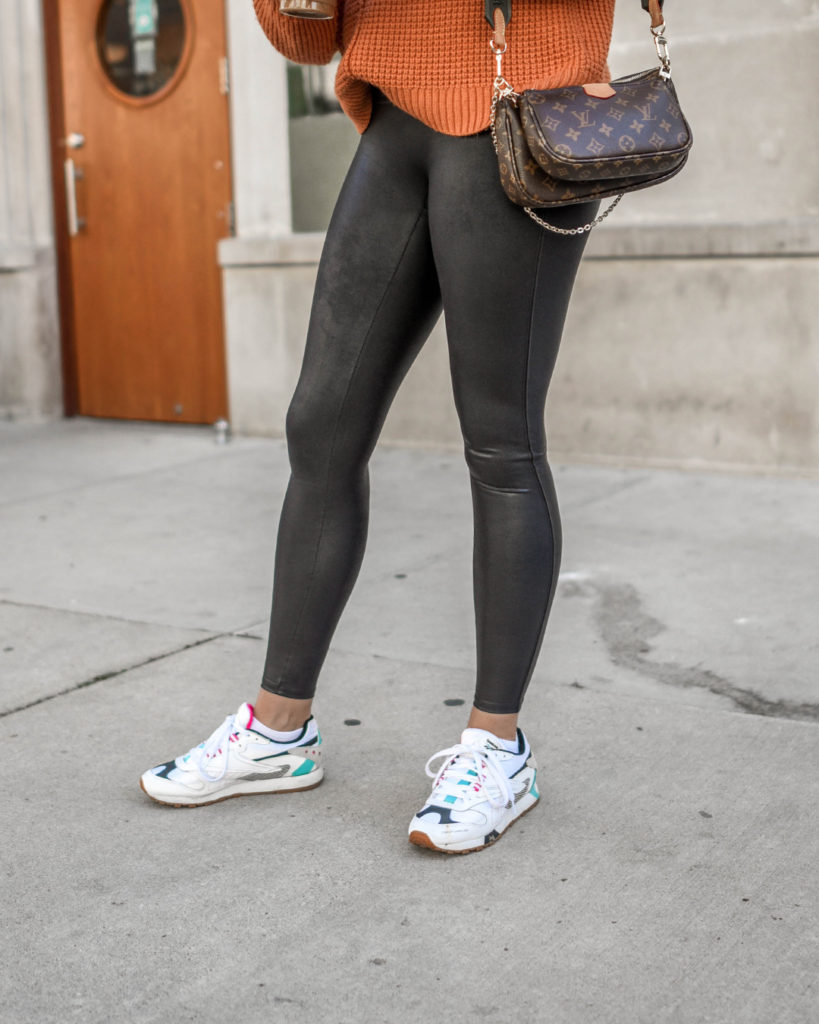 The reason I love these leggings so much is because of how GREAT they make your legs look! Seriously the waist band is magical because it will give you a flat tummy and round butt!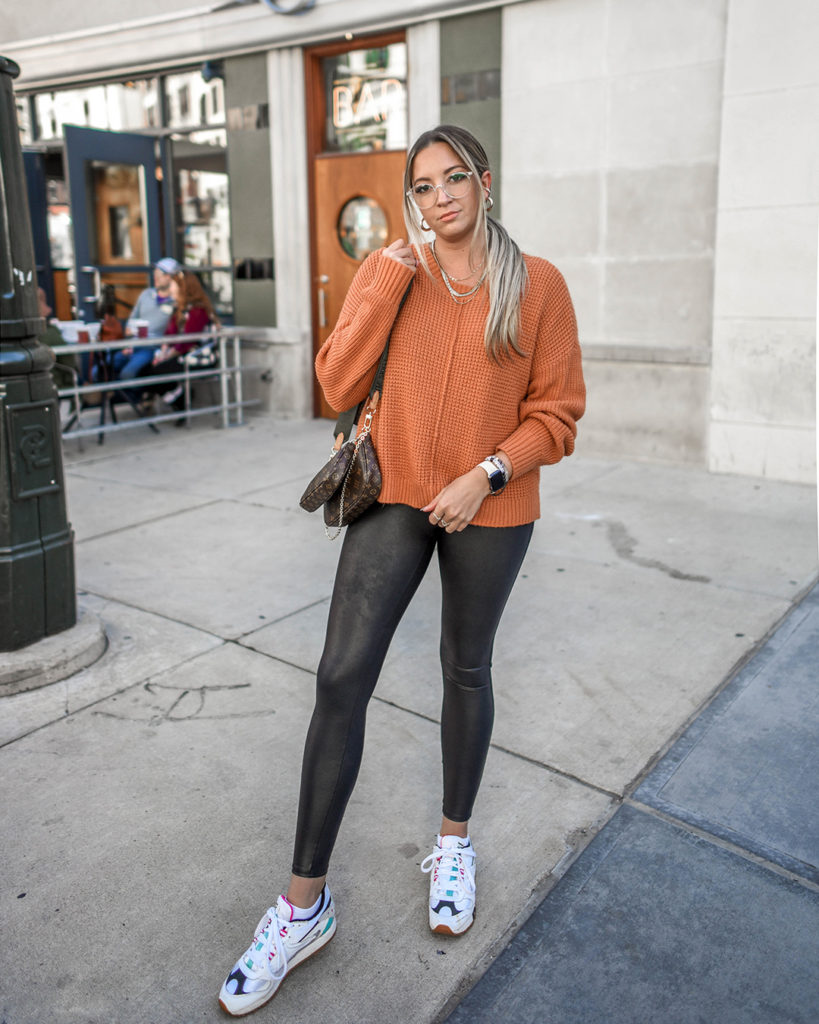 What I love most is how versatile these are! You can wear them with just a sweater like I did above (with a french tuck) or with a longer top or even a hoodie! You can truly dress them up or down. This is why I think these are so popular and a closet staple. So much goes with them! Keep scrolling to see how the other ladies styled their leggings for some more inpso!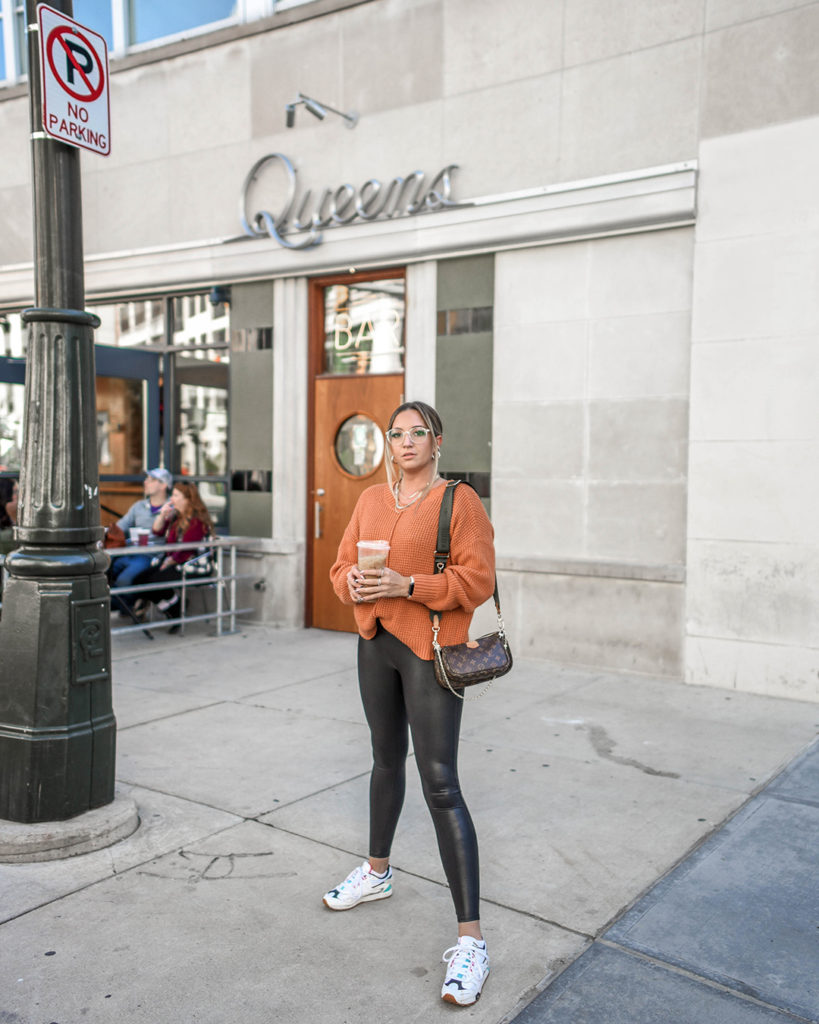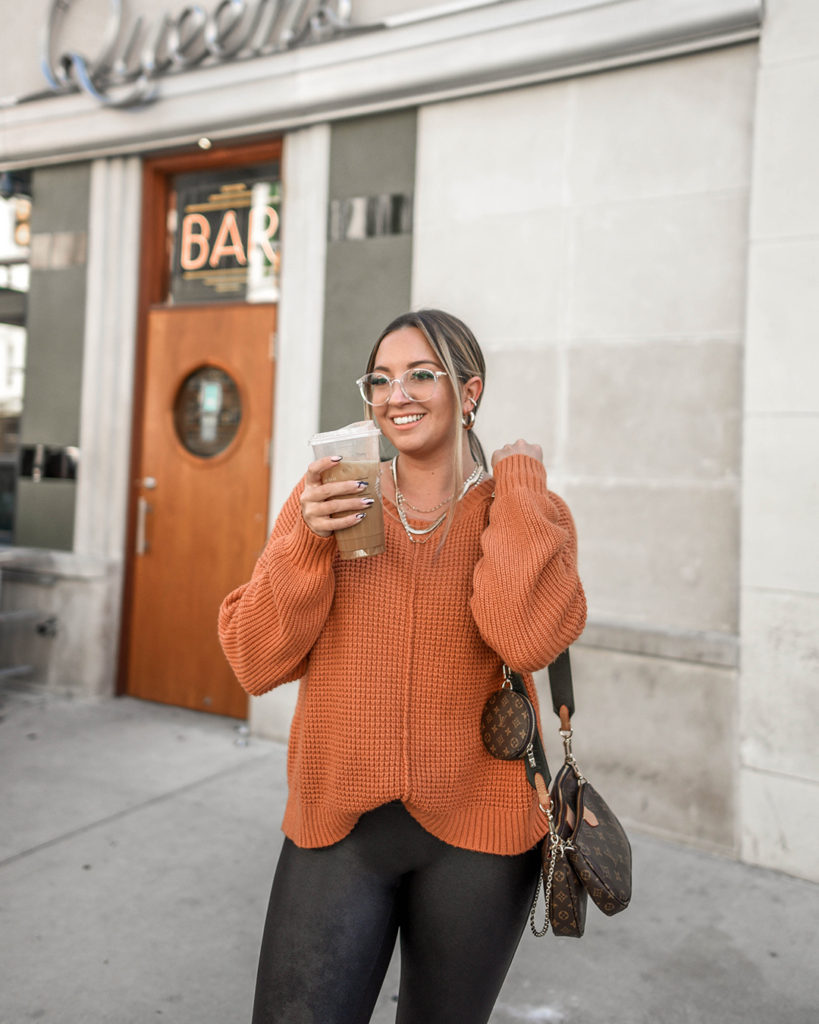 Shop my favorite Spanx leggings

Check out how the other ladies styled their leggings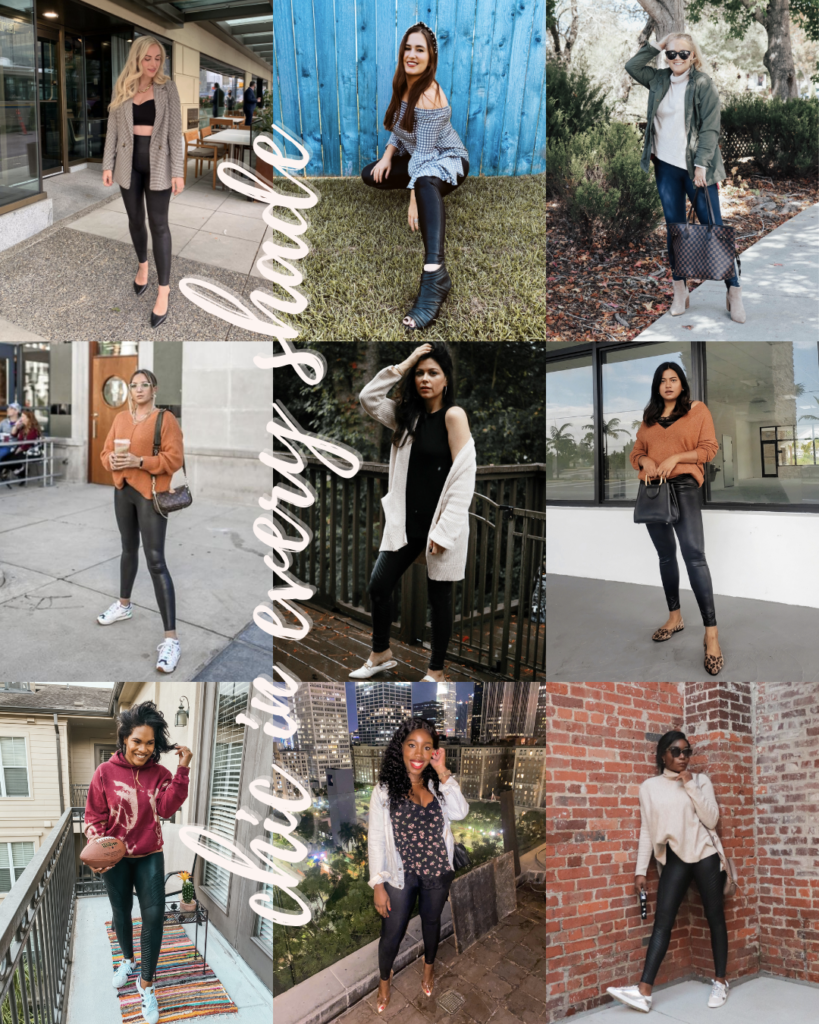 Lee from
LegalLee Blonde
| Kali from
Love Laugh Explore
| Laura from
Have Need Want
| Sara from
Sweet Serendipity
| Crystal from
Crystal Levy
| Afroza from
Chic Stylista
| Danielle from
The Sports Brat
| Francisca from
The Fancy Francy
| Amanda from
AMWSTYLED
Pin this Article