The first weekend of October was one to remember! I was SO excited because I got the opportunity to partner with Radisson Hotels to explore the Niagara Falls region, and I can't wait to share all the fantastic adventures we went on! I went on the trip with 3 other bloggers: Erin Elizabeth, Jessica Lam, and Emily Smith— all of which are from Canada, so it was so much fun learning their perspective of the Falls! I was also accompanied by a few of Radisson Hotels' team members who made the experience so much better!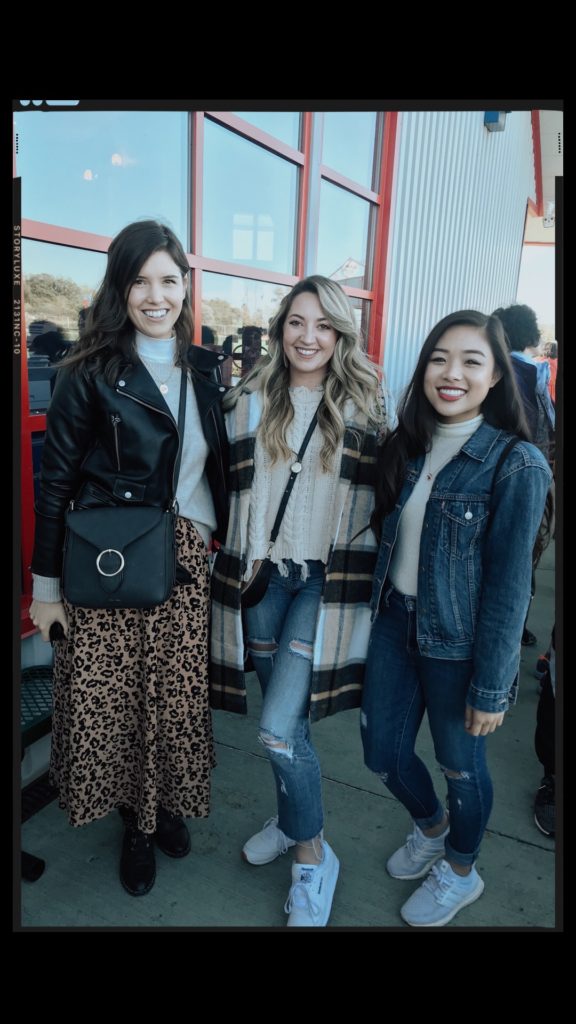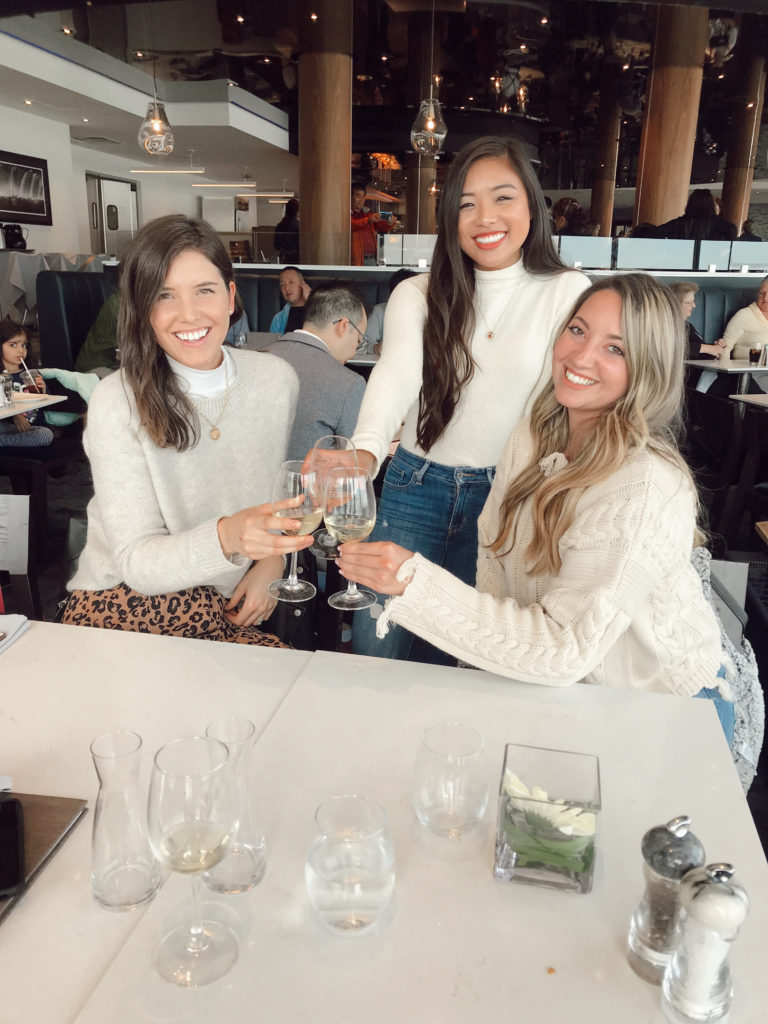 Stay at the Radisson Hotel
First off, I wanted to talk about my stay at the Radisson Hotel & Suites Fallsview. I stayed on the 14th floor, which overlooked the Falls, and I literally could NOT get over that view. It's something I will remember for a long time. It made me actually want to get up in the morning to see that view. Watching the sunrise over the Falls was one of my favorite things to do during my stay. The hotel was in a prime location and wasn't too far away from the action of Niagara Falls. I also loved the convenience of being able to head downstairs to get breakfast before heading out for a day of adventuring. There was also a pool and a gym so you can get your workouts in while on vacation too.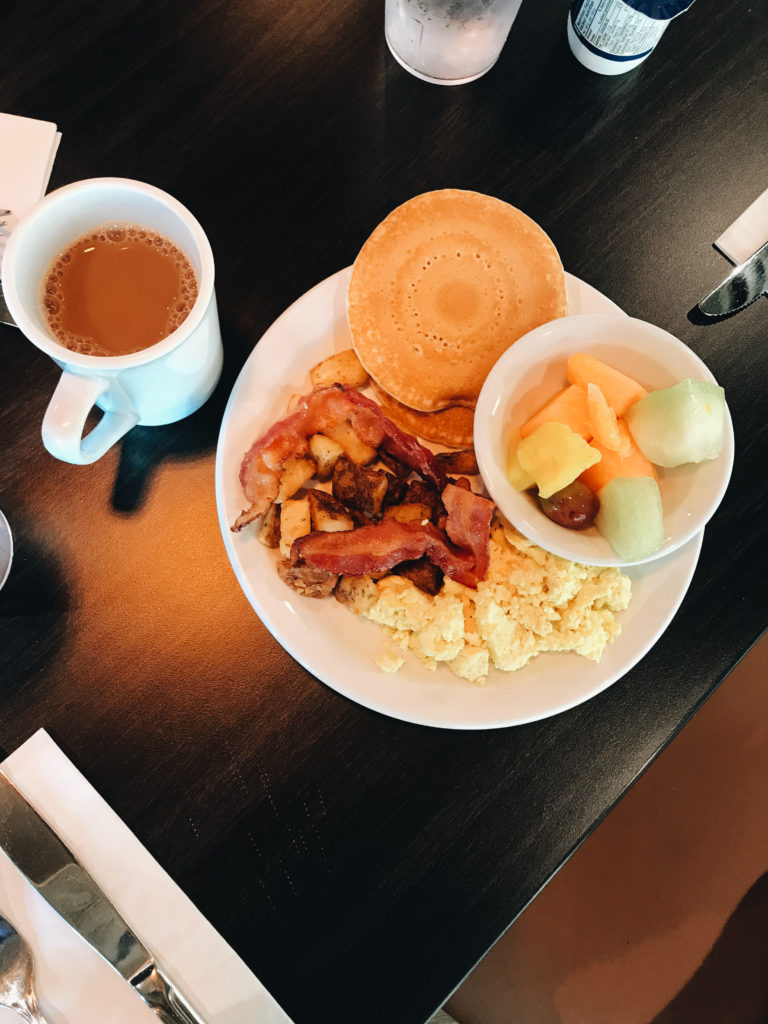 The little details are essential to me, and I really appreciated all the little details in my room. The body wash and shampoo were of high quality, there were a robe and slippers left on my bed, and everything was spotless. I also loved the aesthetic of the hotel, it was very modern, and I felt that the quality and service was excellent—I can't wait to stay at a Radisson hotel for one of my future trips!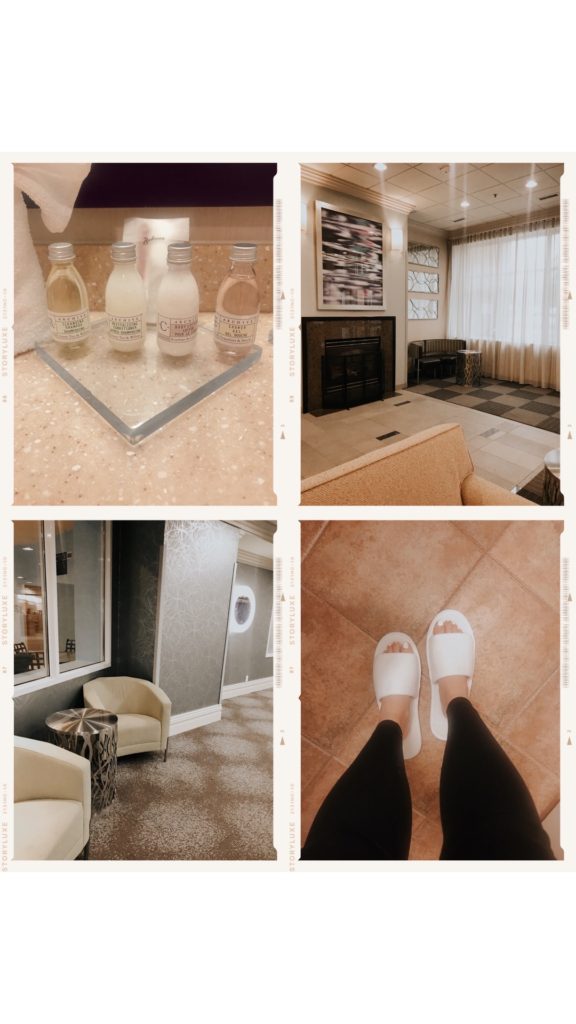 Get an aerial view of the Falls on a Niagara Helicopter
The Niagara Helicopters was the very first item on our itinerary and for a good reason! It was such a wonderful start to the day and was well worth waking up early for. I've never been on a helicopter before, so I was super excited about it! I couldn't believe how powerful the wind was when the aircraft was preparing to take off or land. Mind was blown, haha. It's truly something amazing being able to see the Falls from above, there's nothing like it! They said that the pilots that operate the aircraft fly over the Falls so much in one day that the total distance could be equivalent to flying to Germany, how crazy is that? The helicopters are also Niagara made, which we thought was so cool.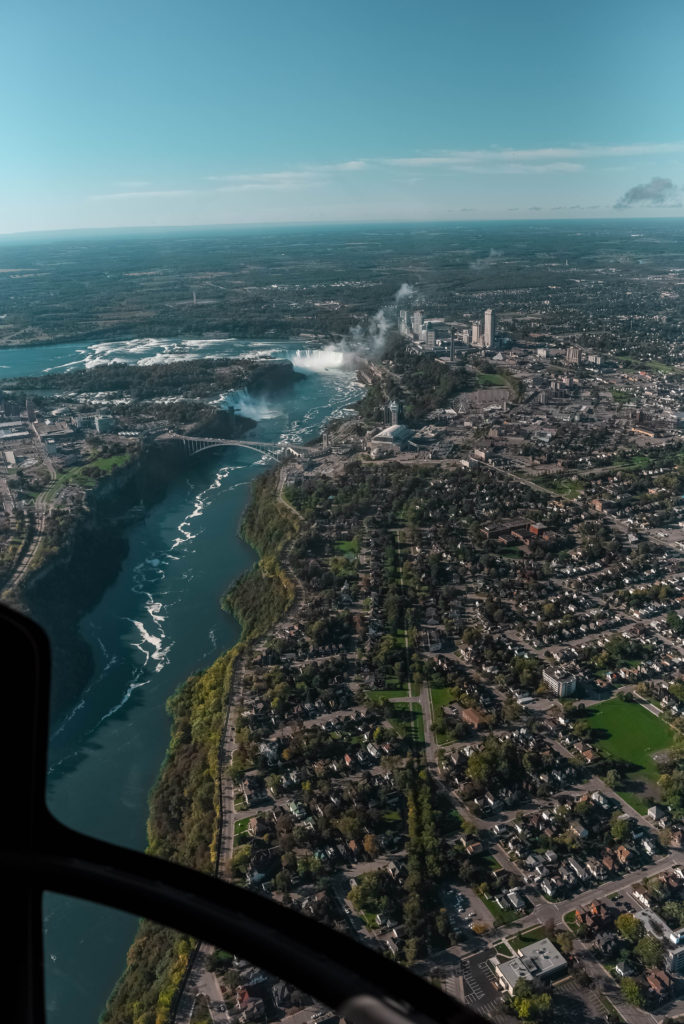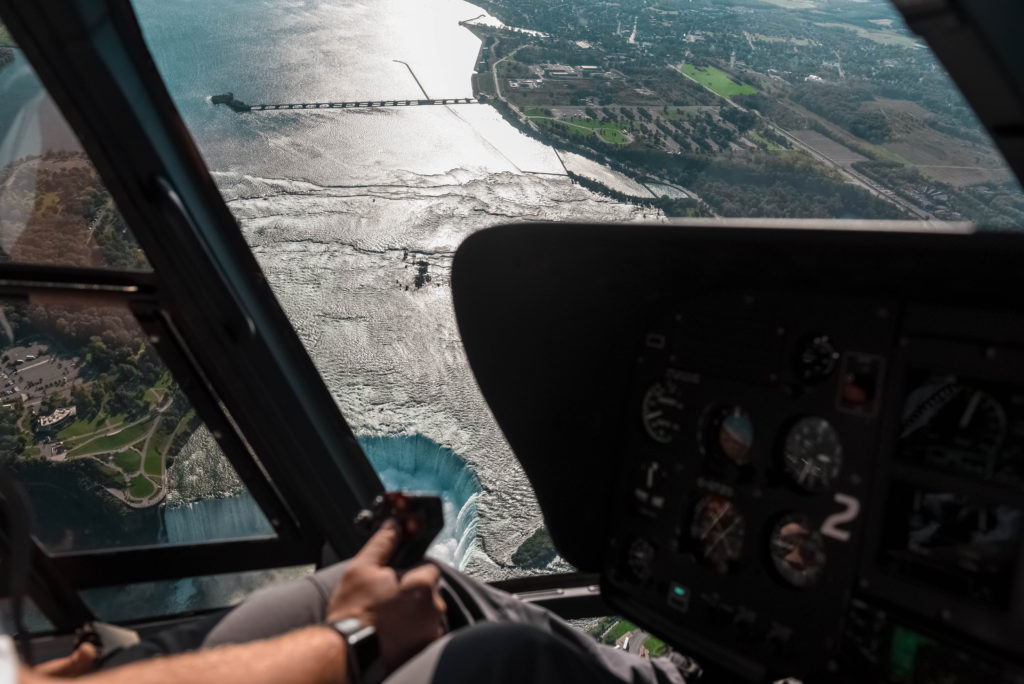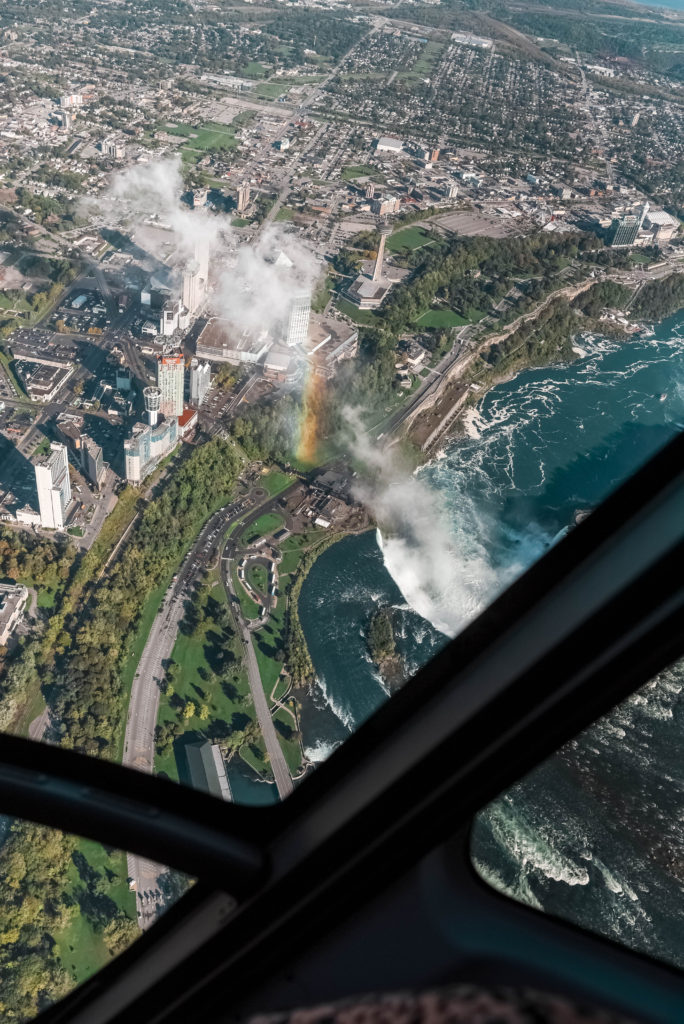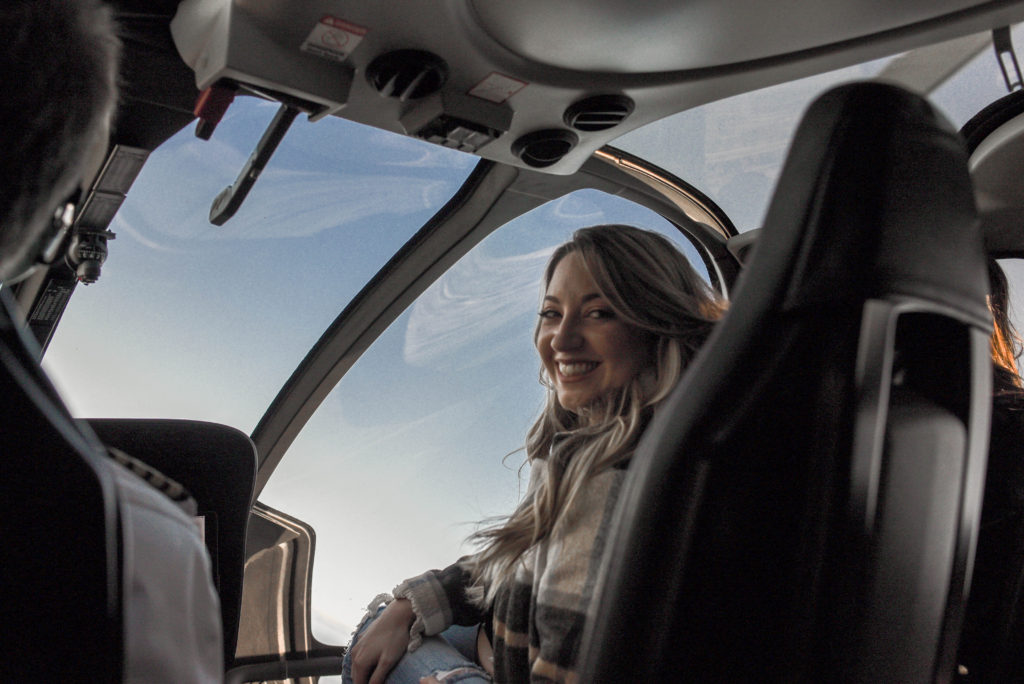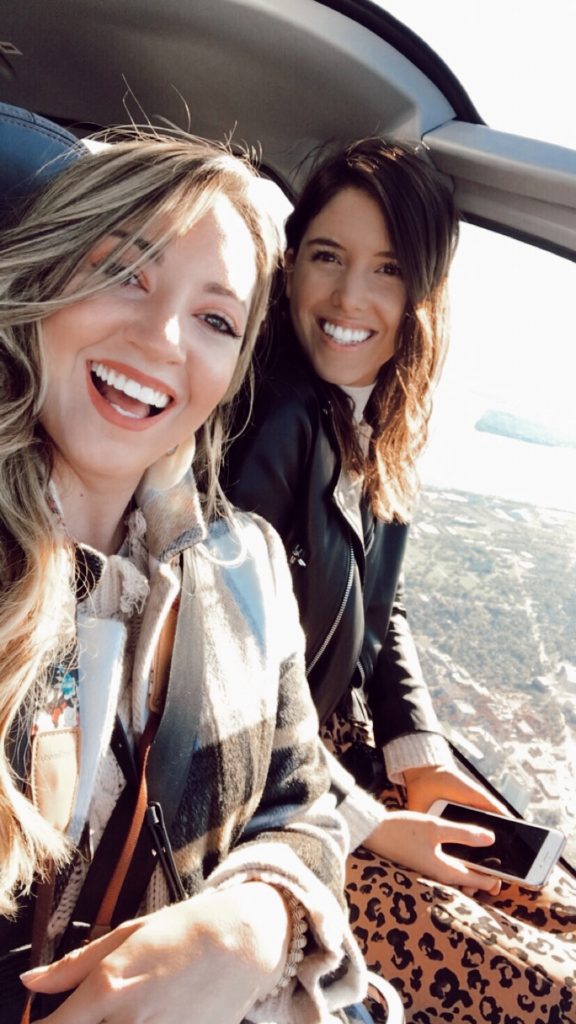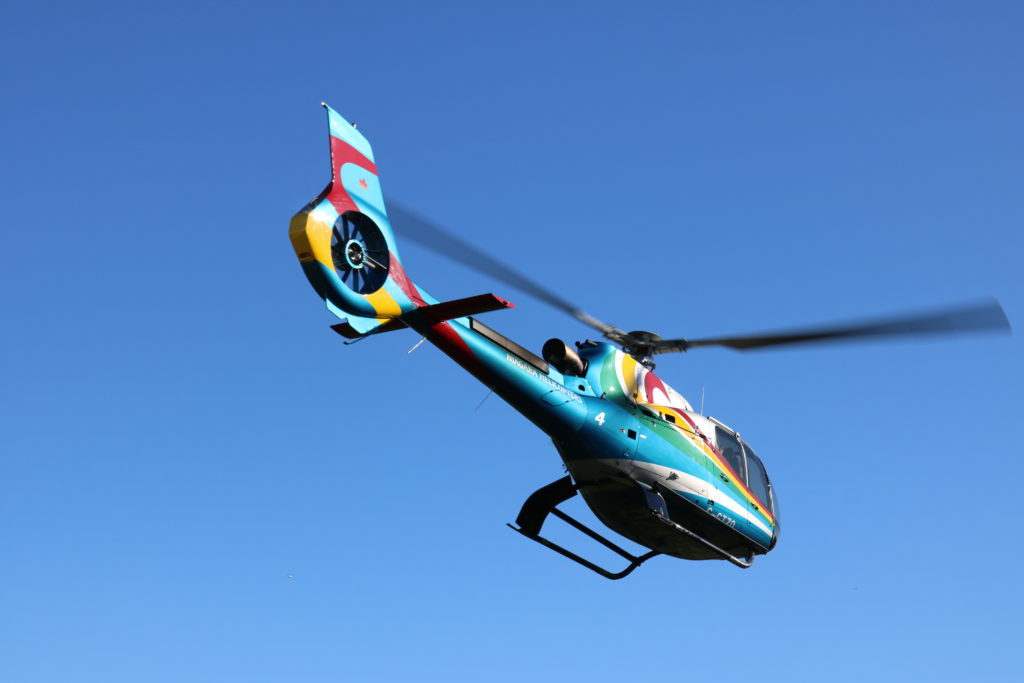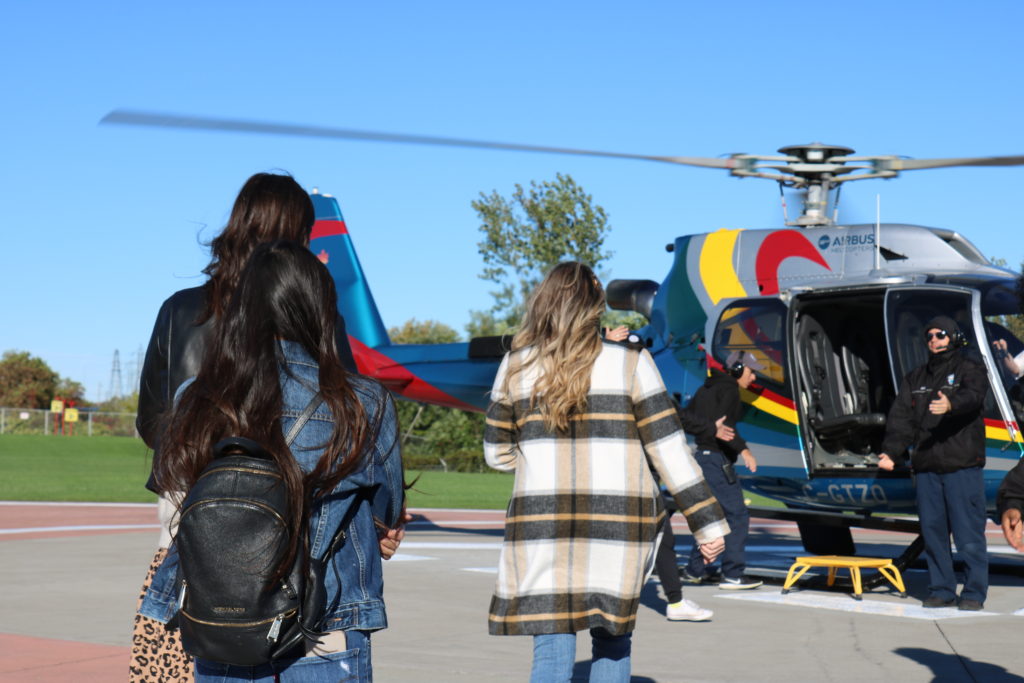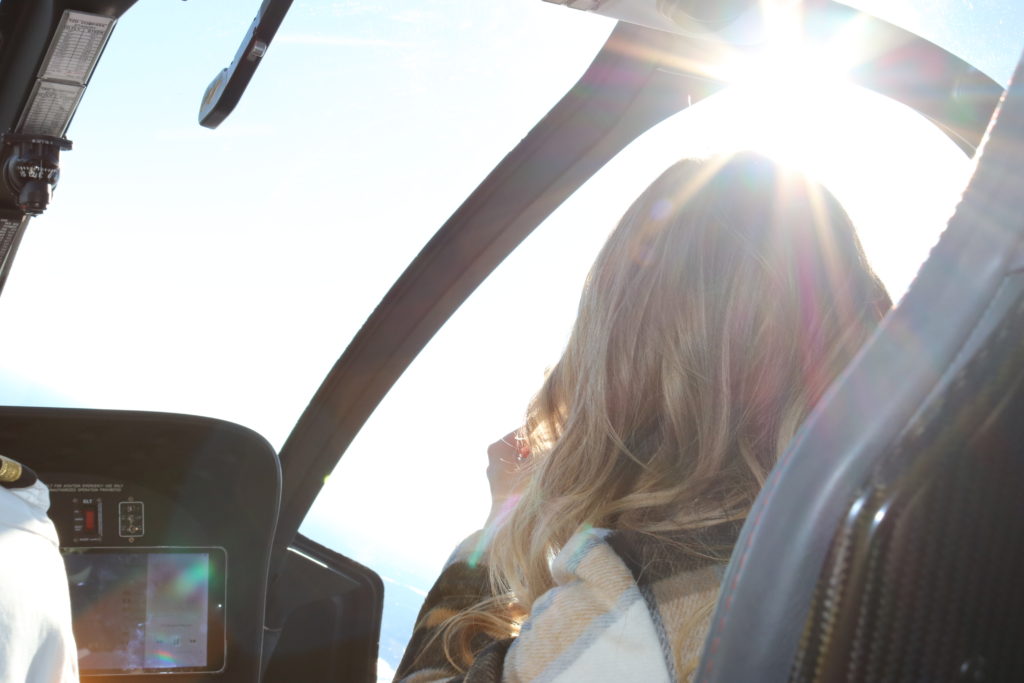 Get #IntheMidst on a Hornblower Cruise
Next up was something that I don't think I would have tried on my own but was so glad we did because it's something I will definitely remember forever! We took a boat ride on the Hornblower Cruise, where we got to get up close and personal with the Falls. We were only 80 feet away from them!! It felt like buckets of water were being thrown onto the boat, haha! The good thing is, it's a double-decker boat, and if you don't want to get wet, you can stand on the lower level where there are windows, and you can see the beauty without being exposed to the elements. However, I personally recommend staying on the top level for most of the ride until it starts to get too much, then migrating to the lower level after. That way, you get to experience how beautiful and powerful the falls are from a different perspective but also stay (mostly) dry. ?
The Hornblower cruises are one of the top 3 visitor experiences and are also very popular among celebrities!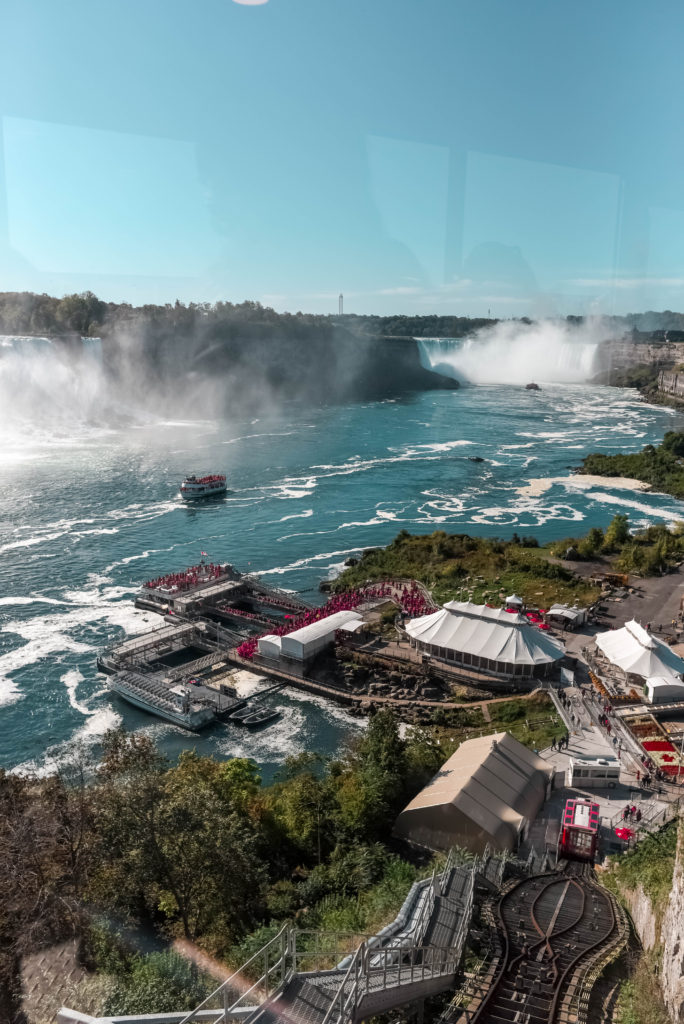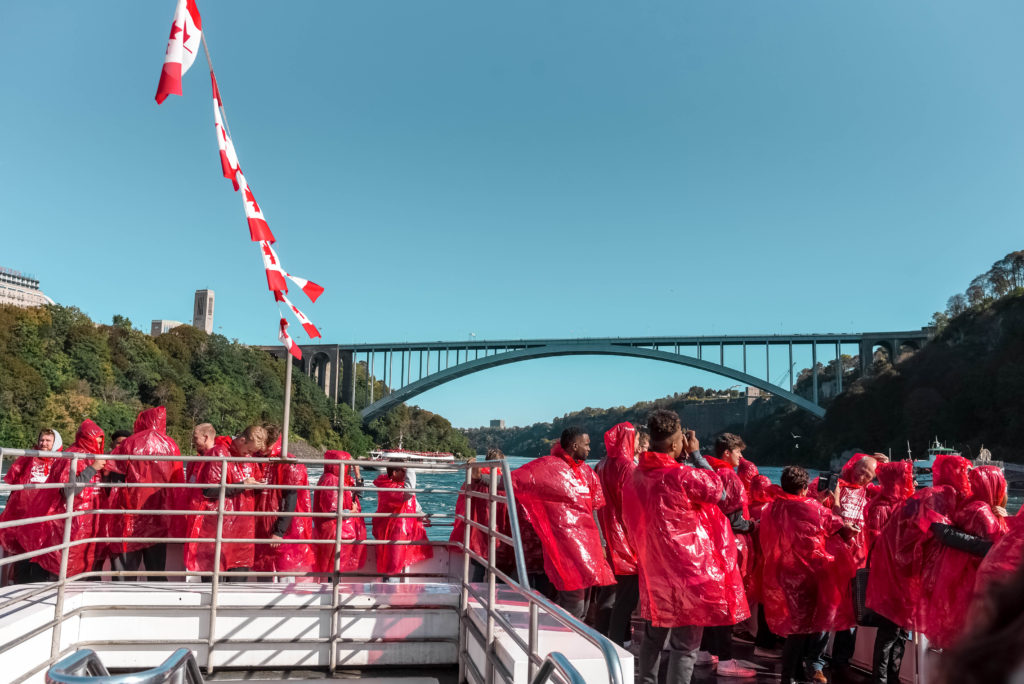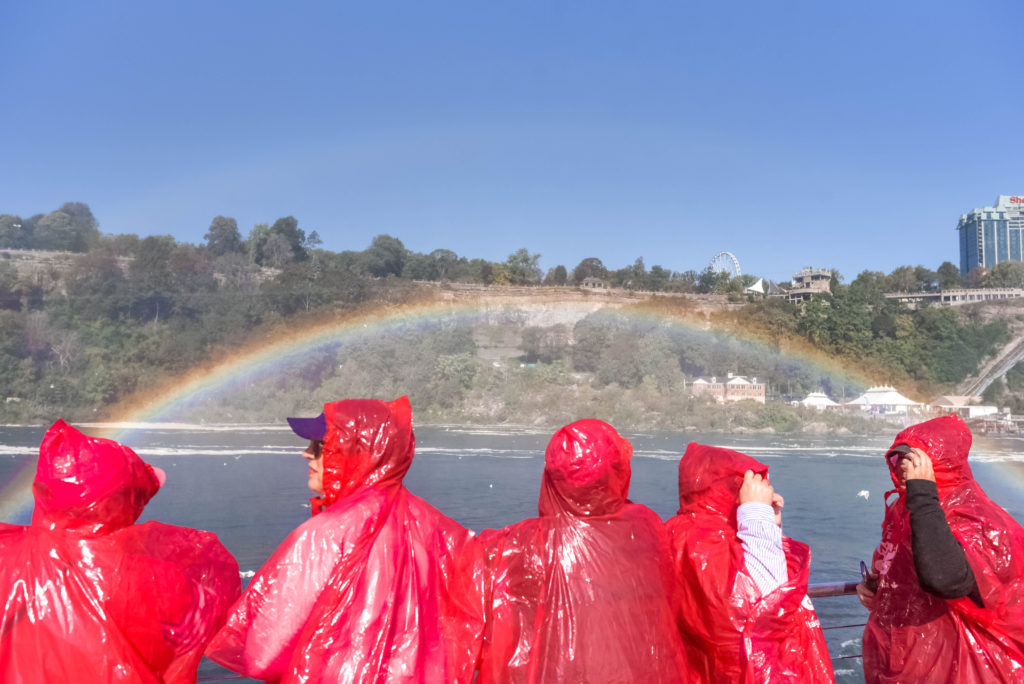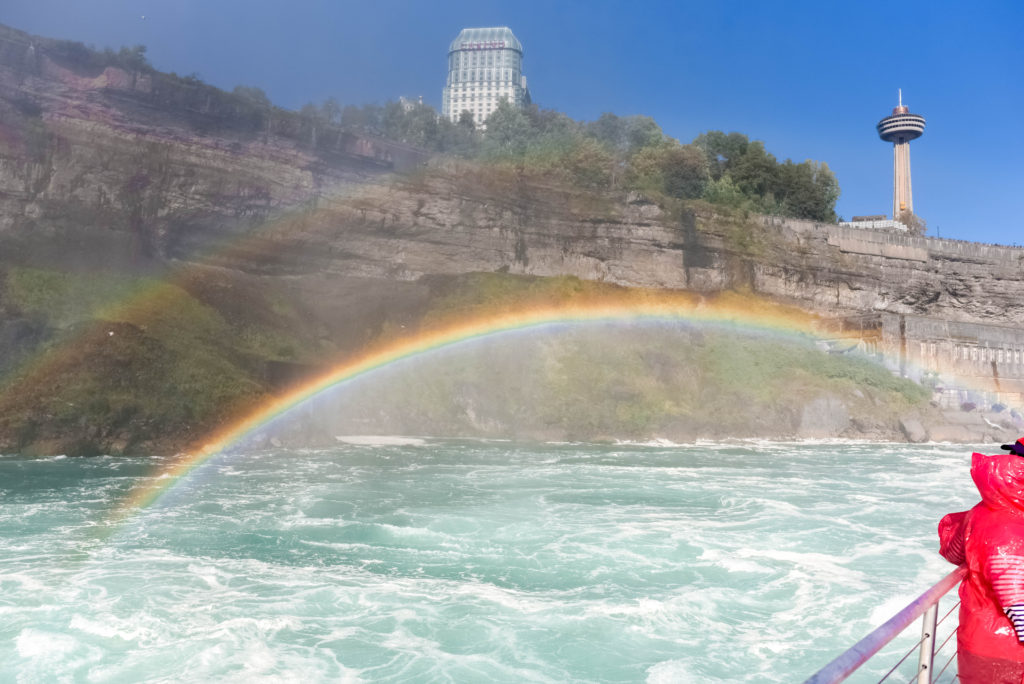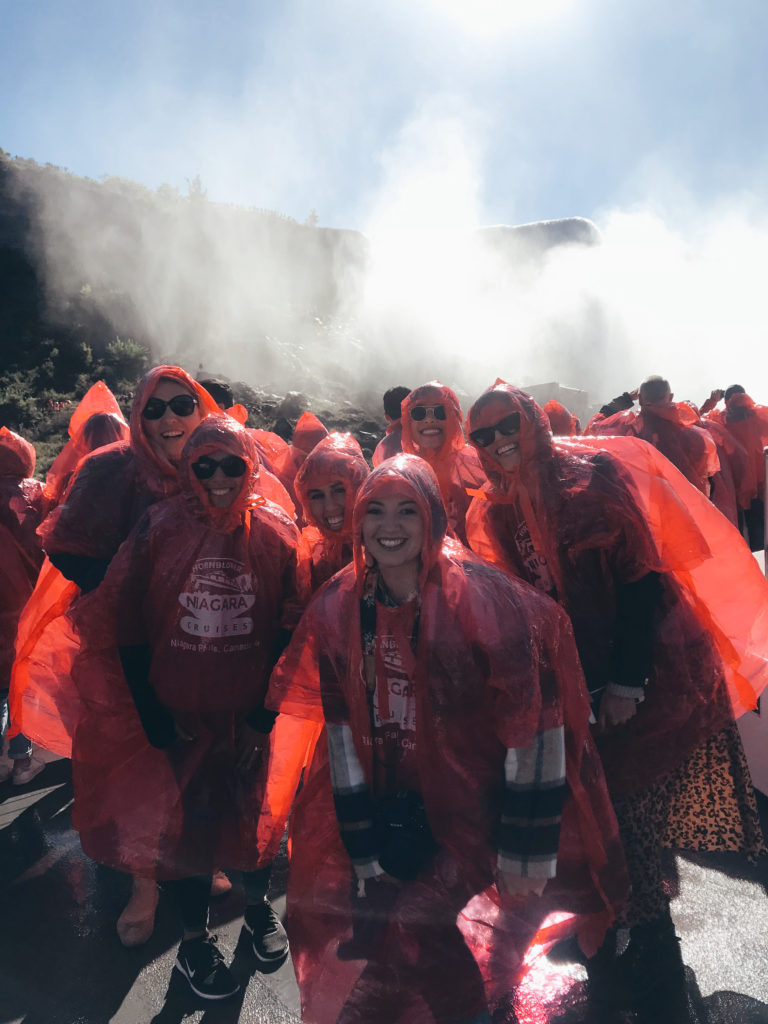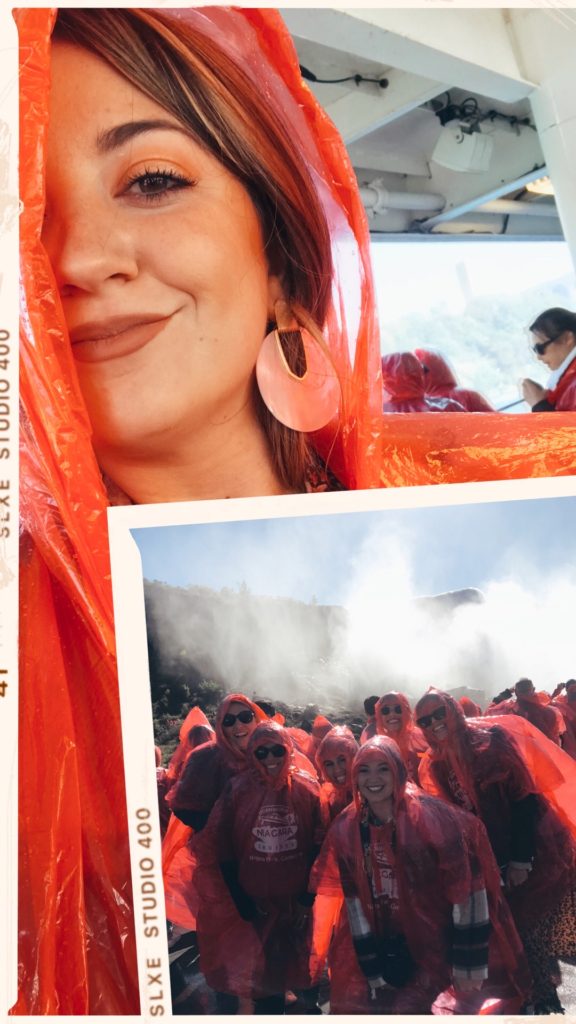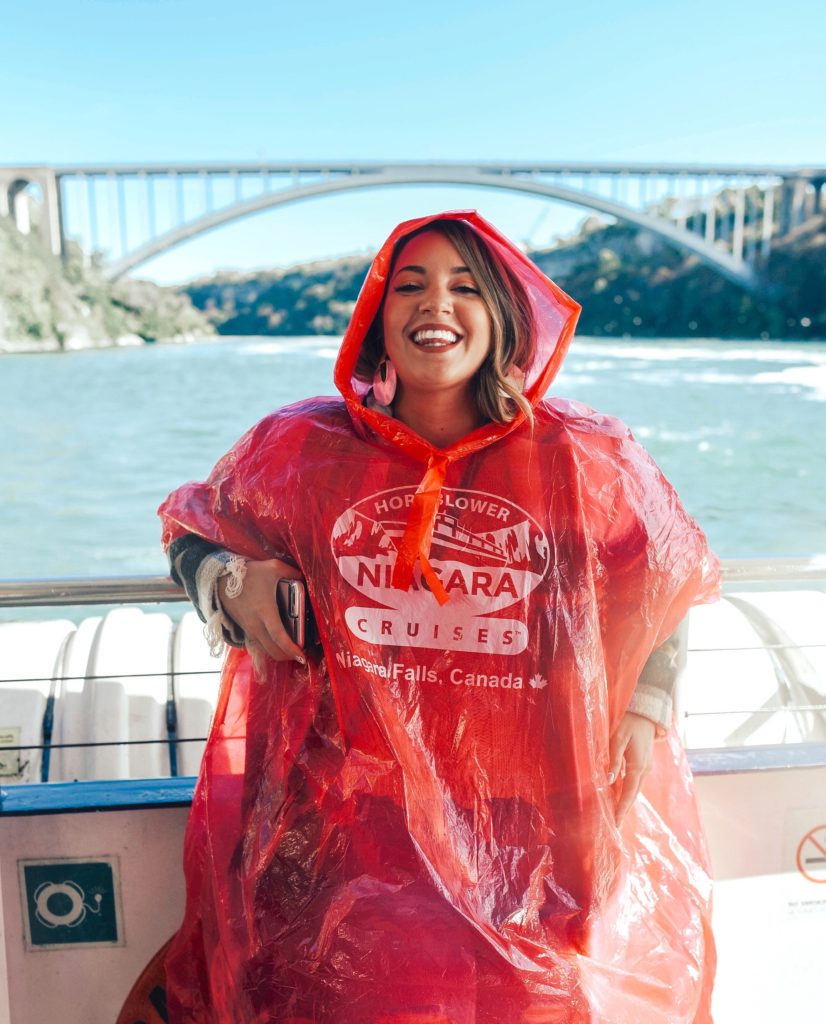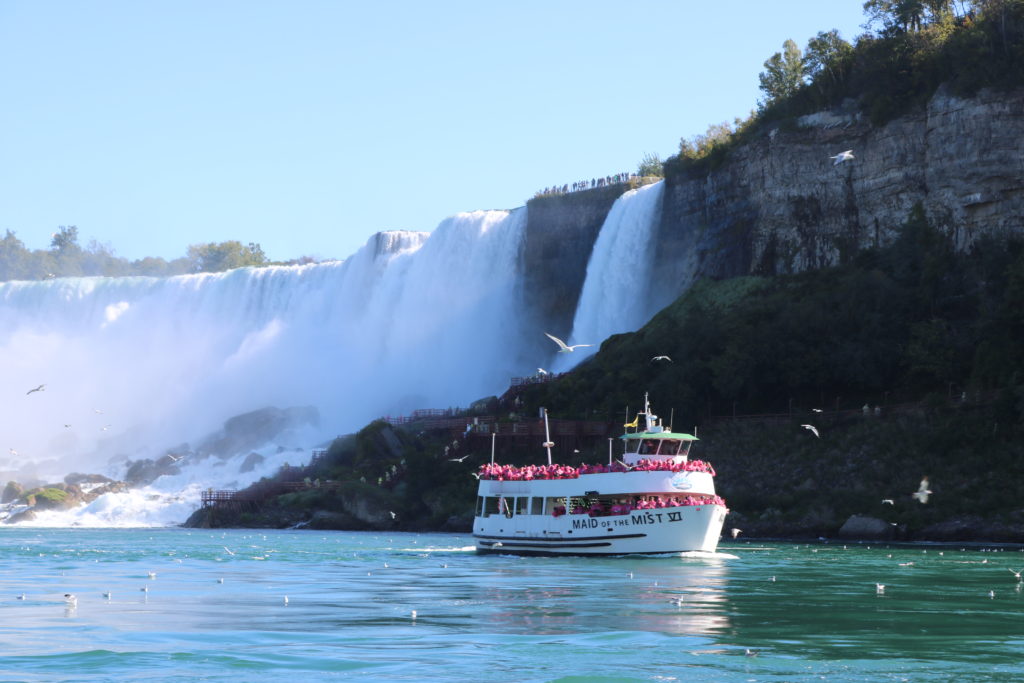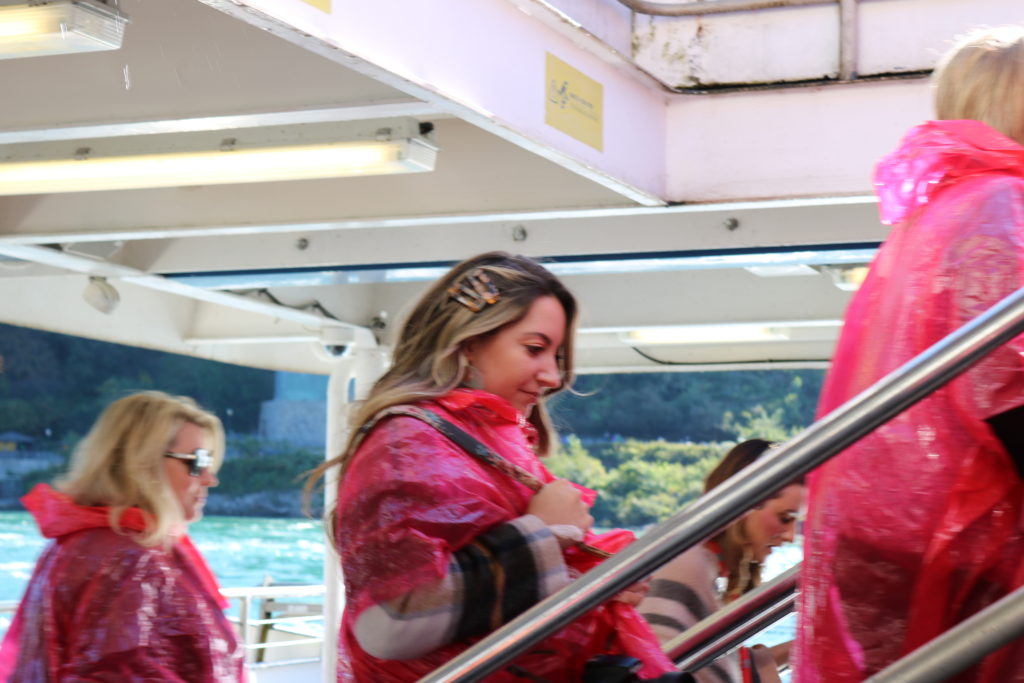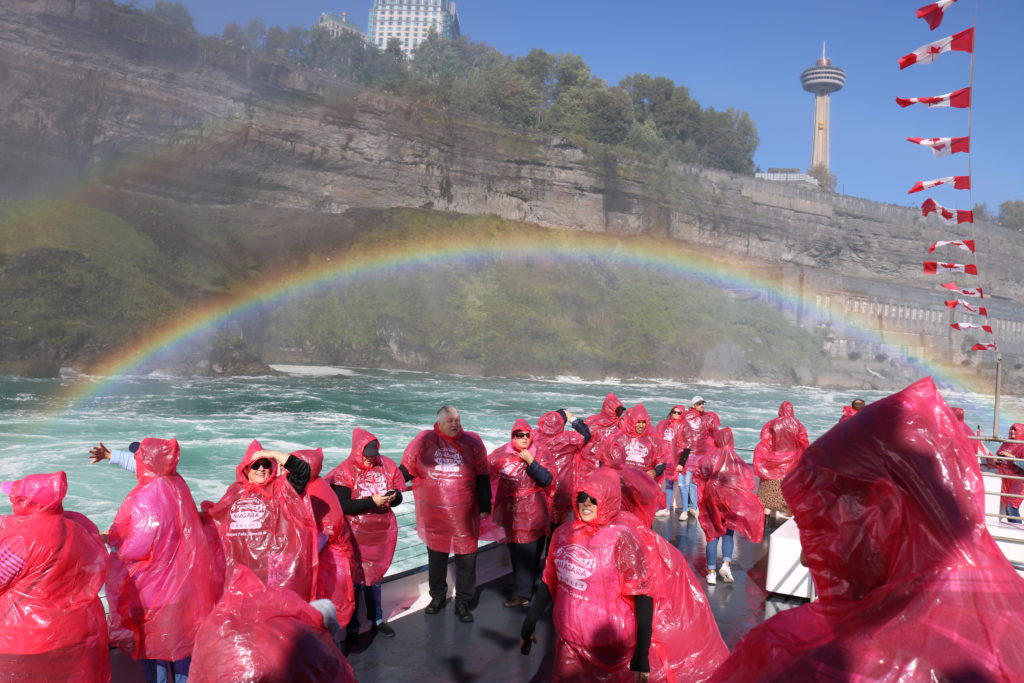 Eat at Table Rock House Restaurant
After those two activities, we sure worked up an appetite and were so excited to try the Table Rock House Restaurant that overlooks the Falls! We got to eat lunch right above the Falls without having to get covered in mist, and it was so lovely. I had the butternut squash ravioli (which was absolutely amazing, you could tell they made the ravioli homemade). I loved being able to sit at a table and relax with everyone over wine. The interior was stunning, and I was very impressed with both the service and the quality of food! This restaurant is a must!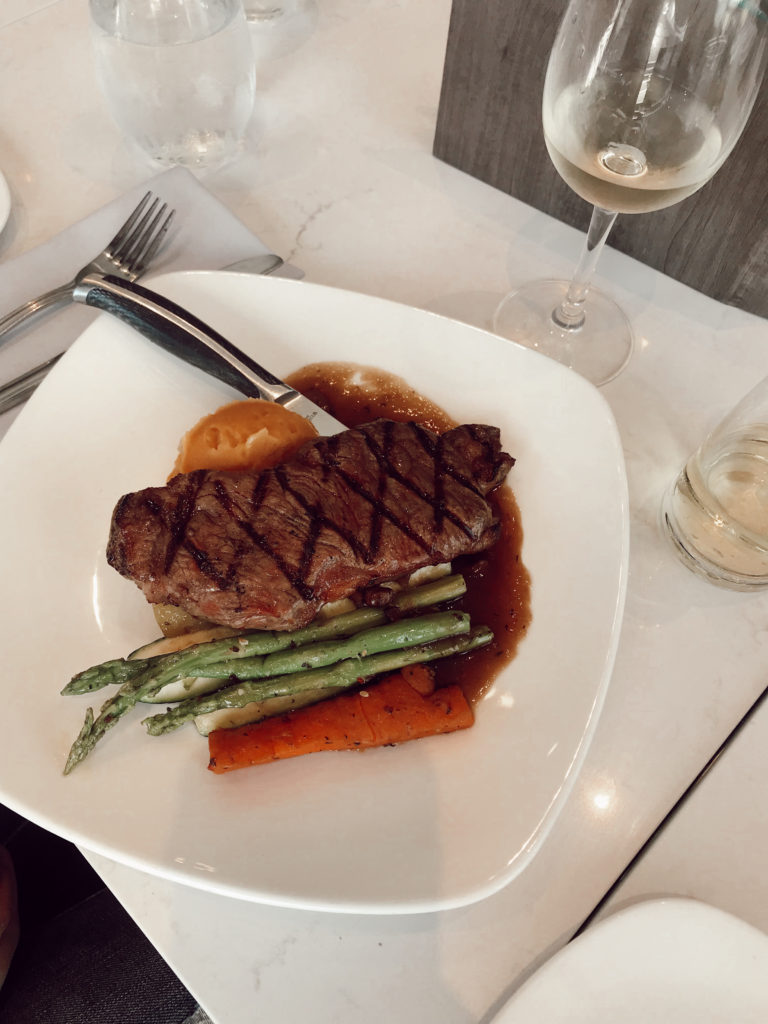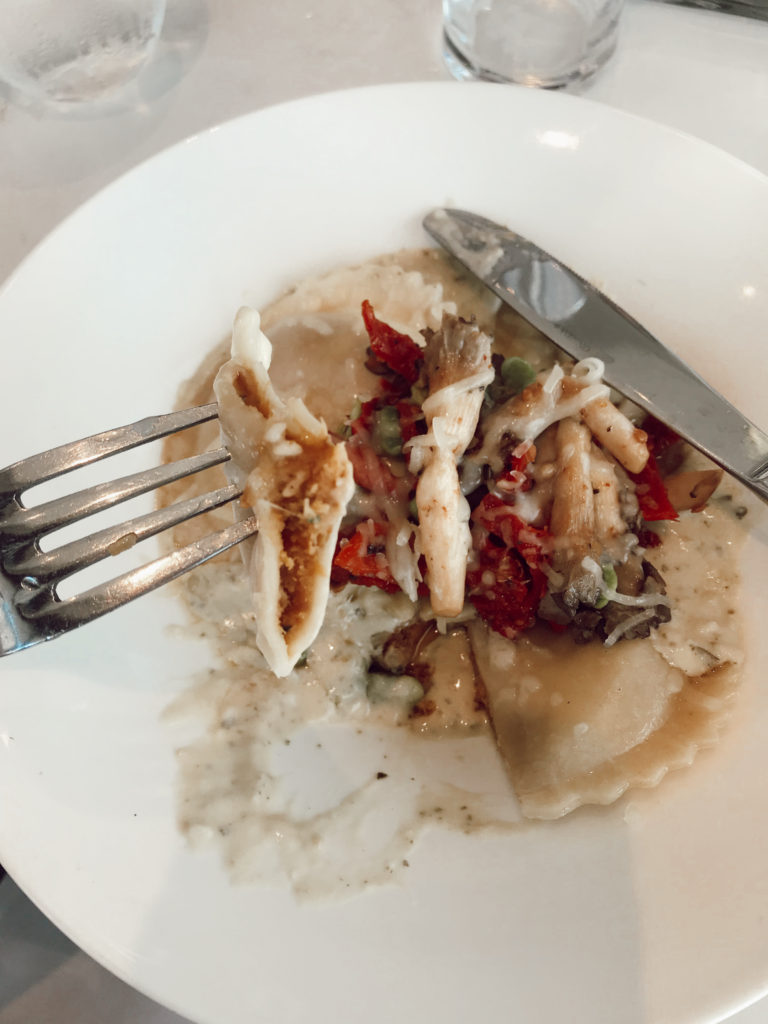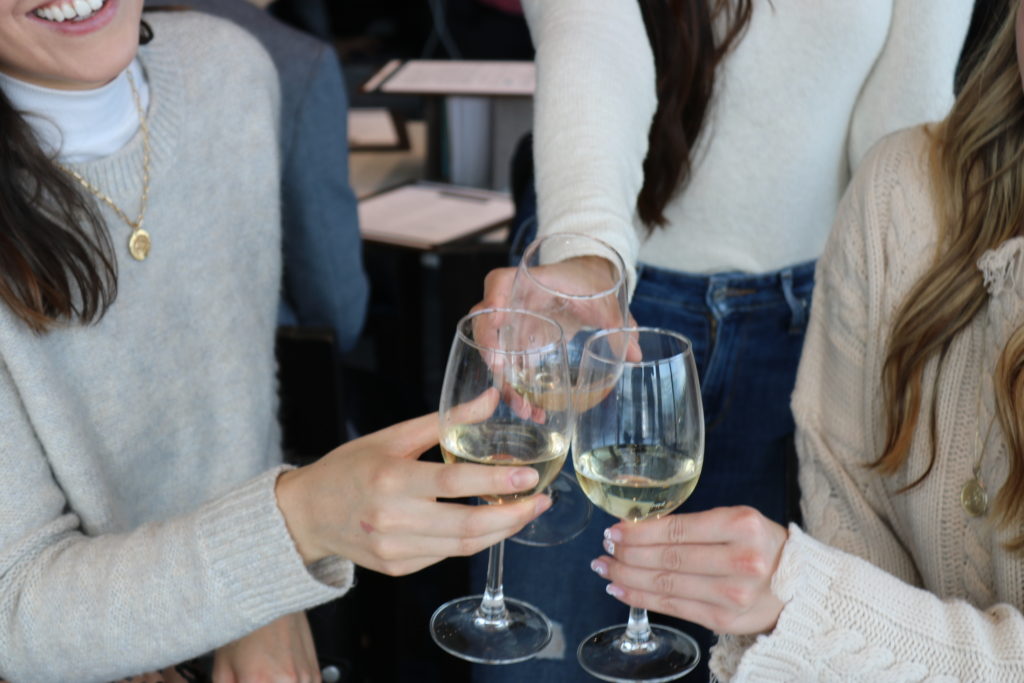 Take a Journey Behind the Falls
After lunch, we got to see the final perspective of the Falls, being behind them! If you decide to take the Journey Behind the Falls, you will get to walk in man-made tunnels that were built behind the falls where there are a few lookout points to see its power being behind them! It definitely gave me some dark and moody vibes being in the tunnels, but it was a fun little perk being able to see the Falls from literally every perspective!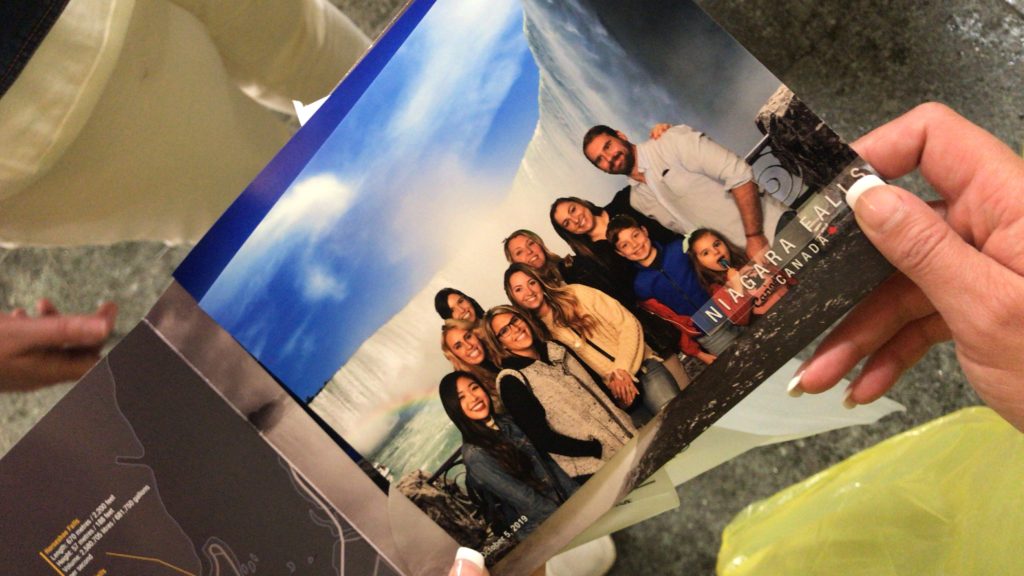 Explore all the wine Niagara Falls has to offer
One of my favorite things: WINE TOURS. A wine tour at Peller Estates Winery was next on our agenda, and I was living for it. This was my second time at this winery, and it NEVER disappoints. From the aesthetic of the restaurant and the vineyards to the actual tour itself, it's 100% worth a stop next time you visit Niagara Falls. Wineries have really picked up over the years due to tourism, and I'm not mad about it! You could even take a day to visit 3 or 4 wineries in one day, which would be so fun to do on a girl's trip! Peller Estates is also a perfect destination for photography. I couldn't believe how many beautiful shots I captured while I was there!
Also, one of the best parts of Peller Estates is the ice bar! If you take a tour, you get to try their ice wine in an actual ice bar where everything is ice—from the seats to the walls to the bar. How fun!!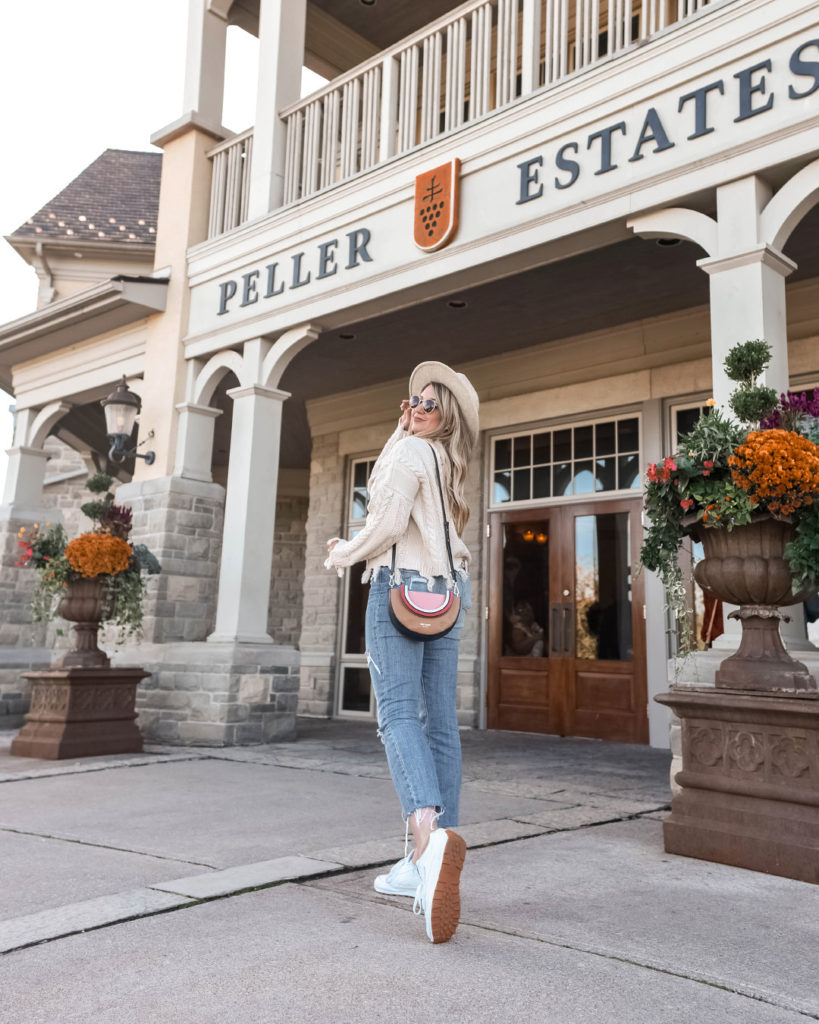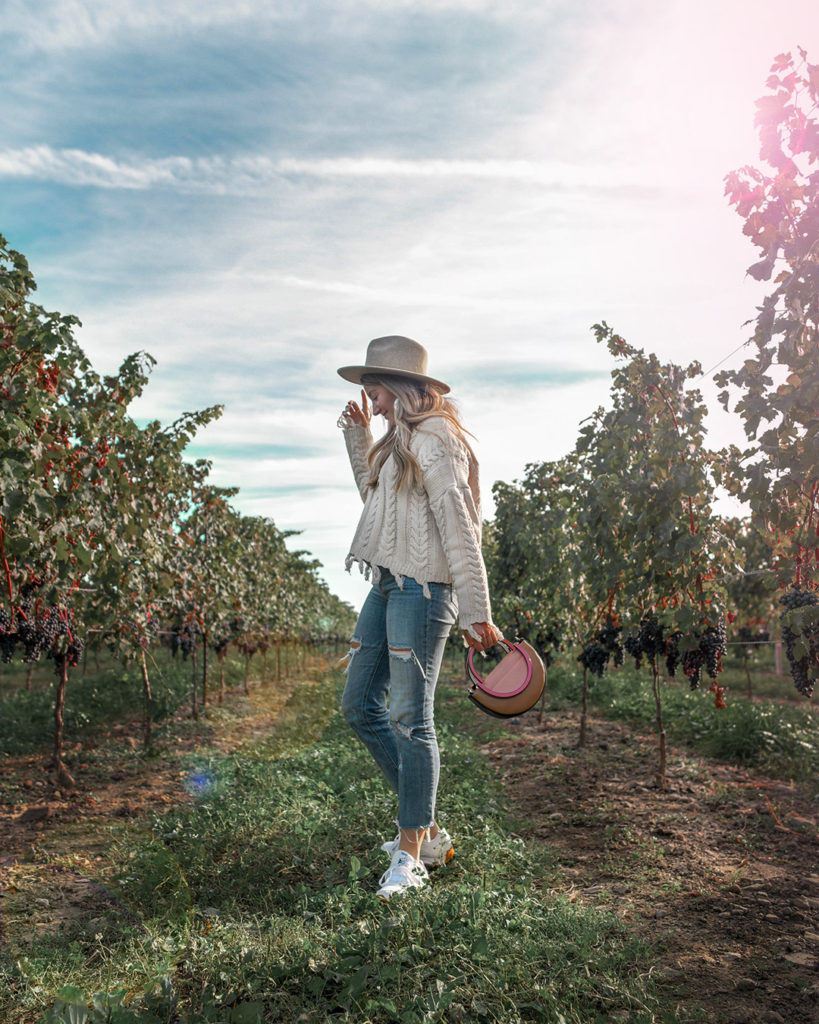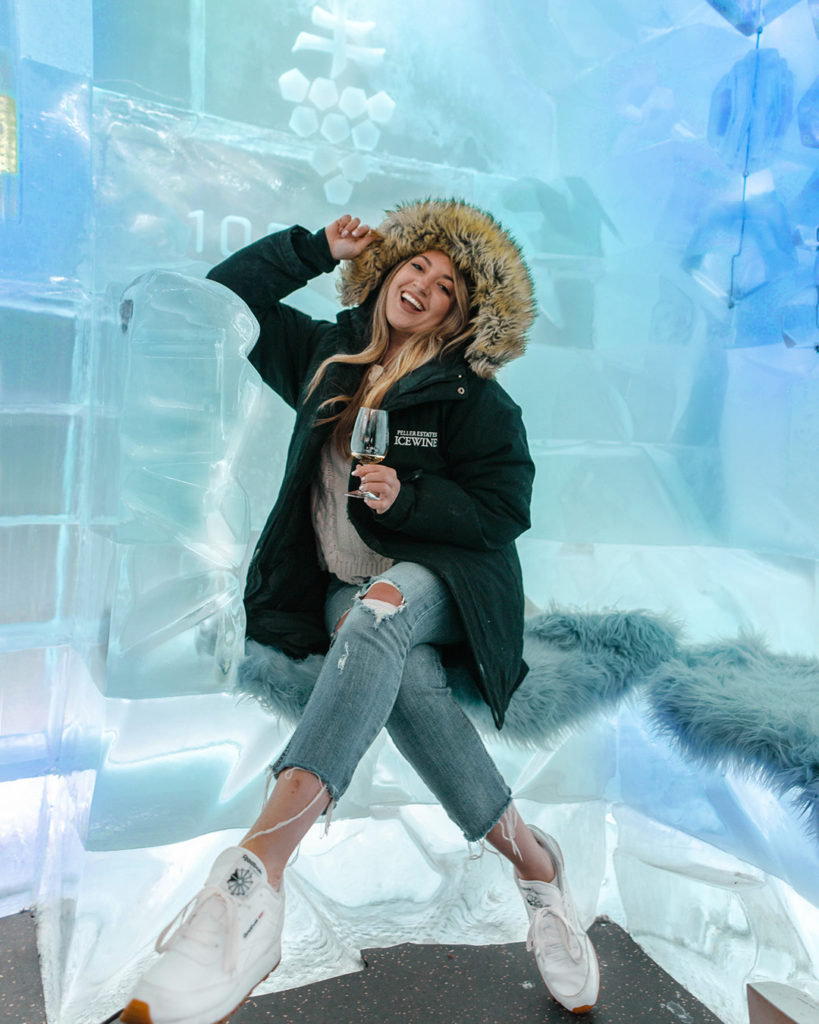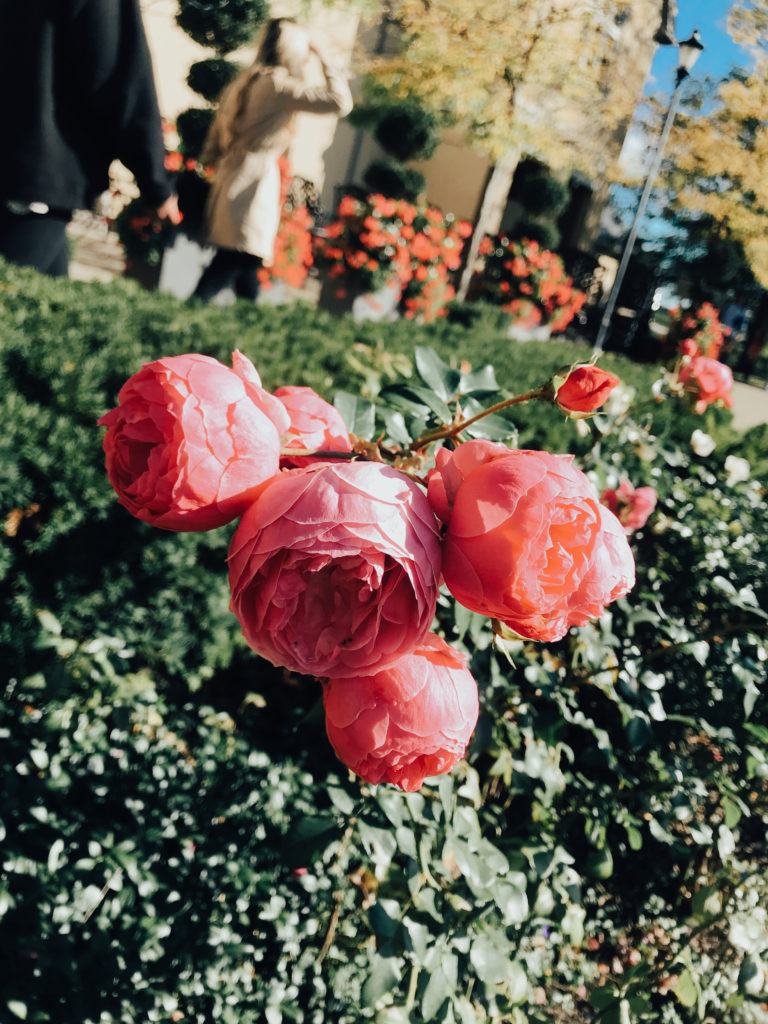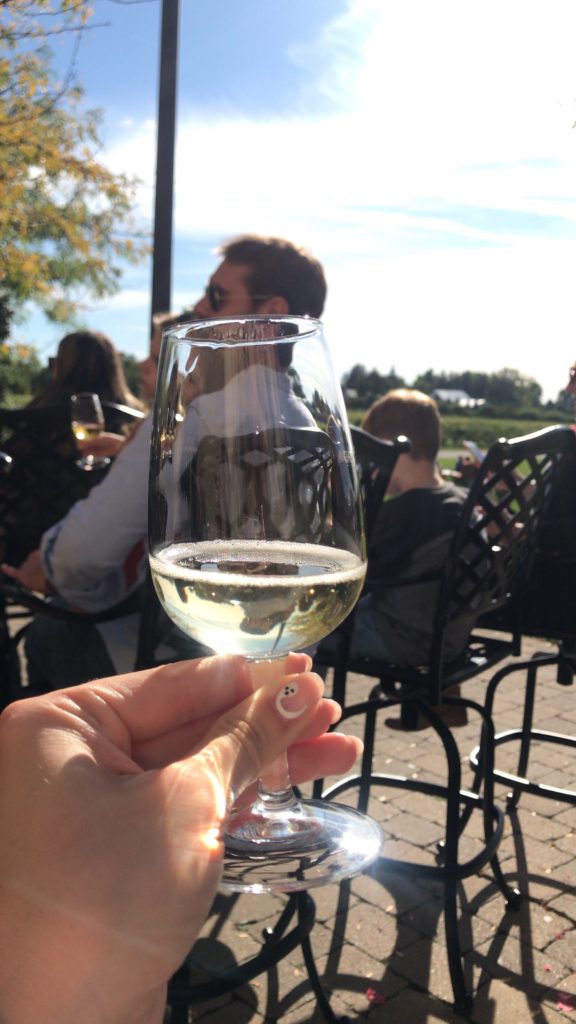 Feel like a kid again at Clifton Hill
Clifton Hill is a lot of fun! It's home to a skywheel, a speedway, restaurants, haunted houses, fudge shops, ice cream shops, museums, and more! The girls and I liked to call it Vegas for Kids, haha! Kids of all ages could spend all day and night there with how much there is to do! As adults, we still enjoyed it because who doesn't love a ferris wheel or ice cream? It was really cool being able to walk along those streets, seeing how much there is to do. There's even a wax museum with all sorts of famous people inside.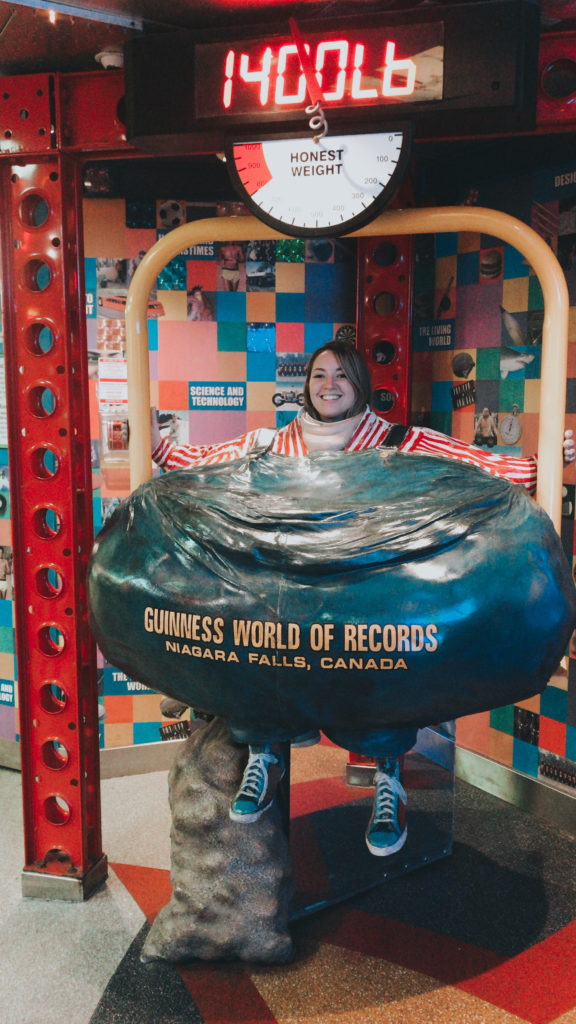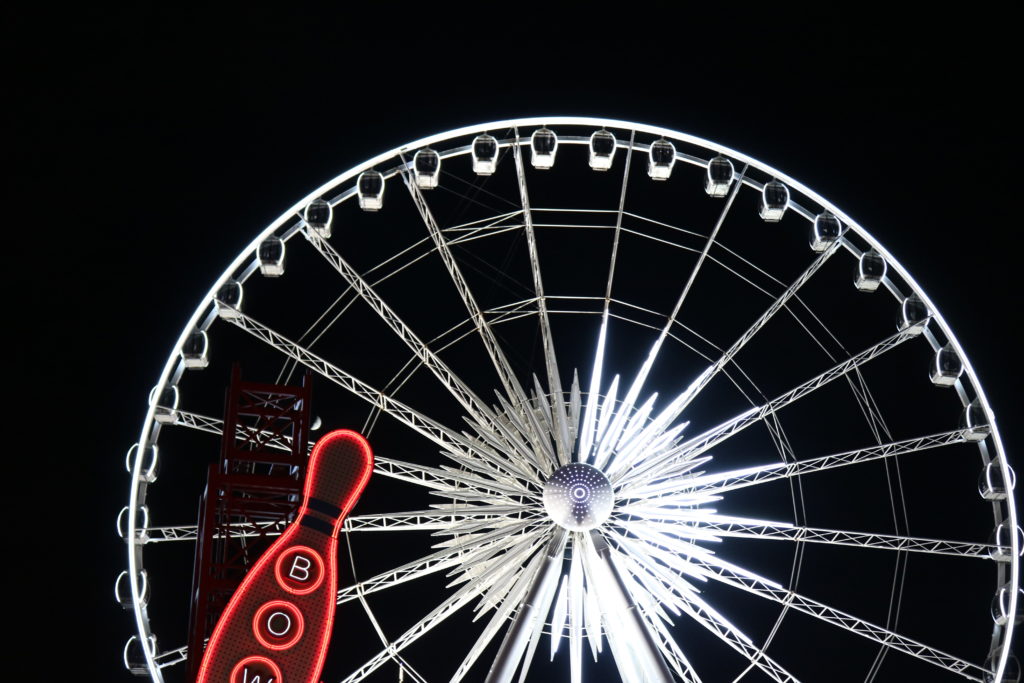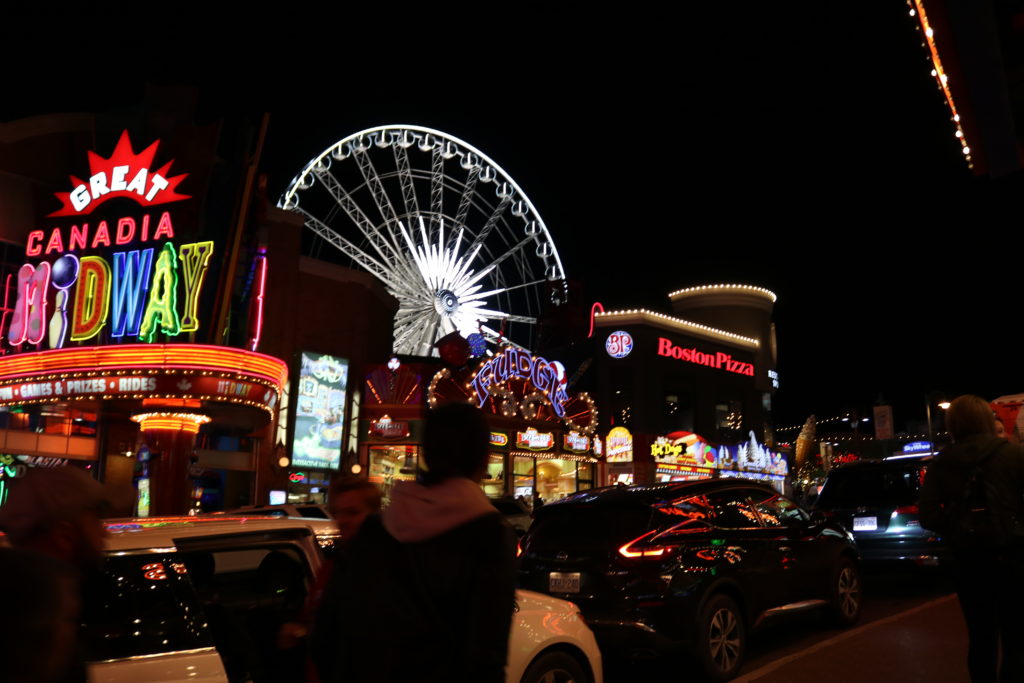 Have you ever been to Niagara Falls? What are some of your favorite things to do there? Let me know in the comments below!