James and I got back from Nashville last weekend and I'm pretty sure we were both kind of bummed to leave—but we're super pumped about creating an awesome Nashville Travel Guide for you all! It was both our first time in the city and we couldn't get over how AWESOME this city is. We even talked about how fun it would be to live there one day, lol. There's SO much to do for literally everyone (even if you don't like country music ?). James loved the city because of the history and the fun roads he could drive his new car on and I loved it for how much there was to do and take pictures of! I think we also both found a new love for southern biscuits LOL.
Where to Stay in Nashville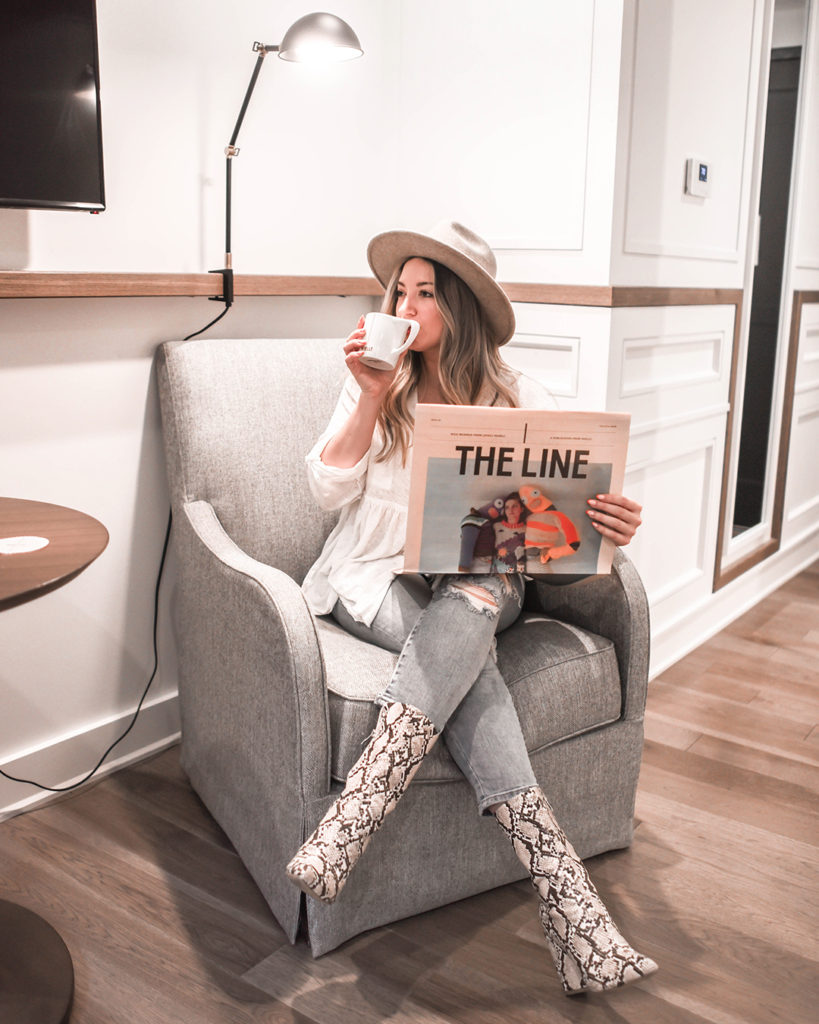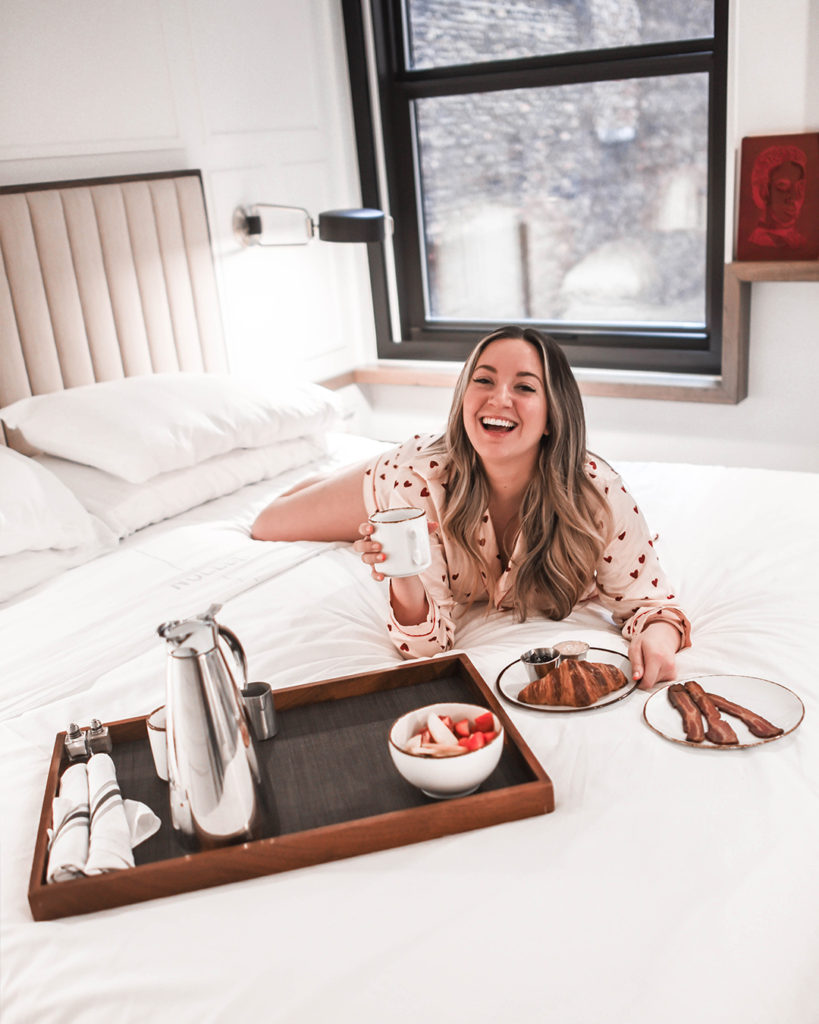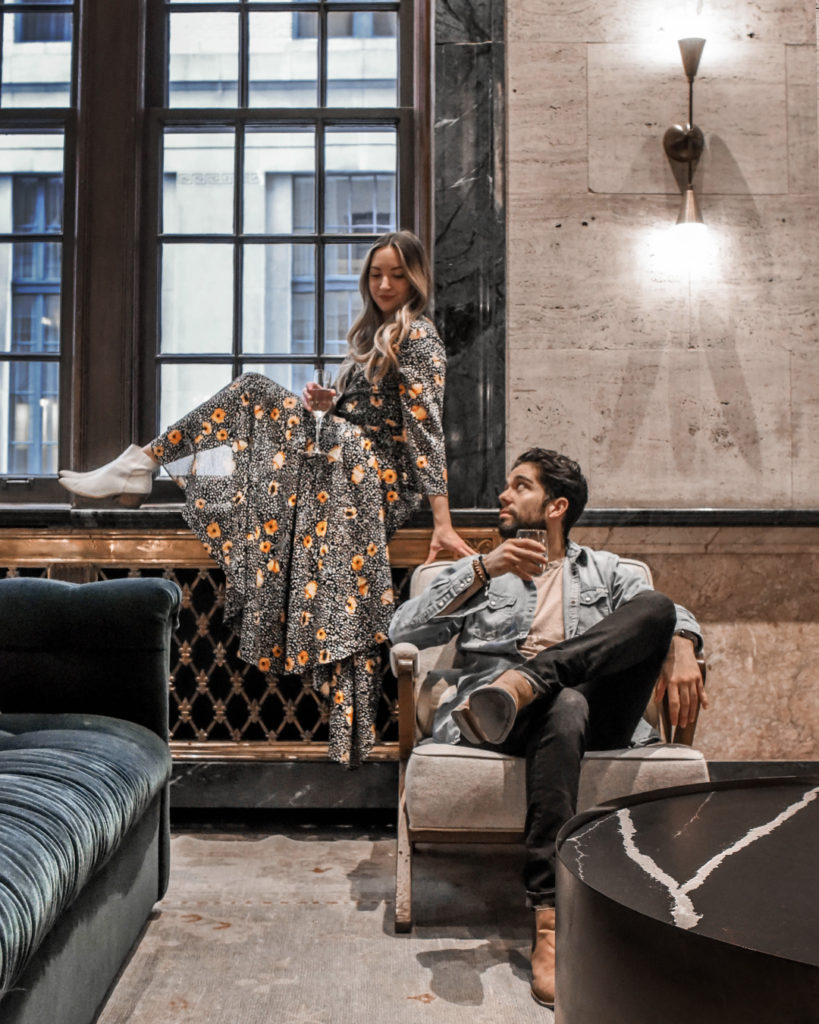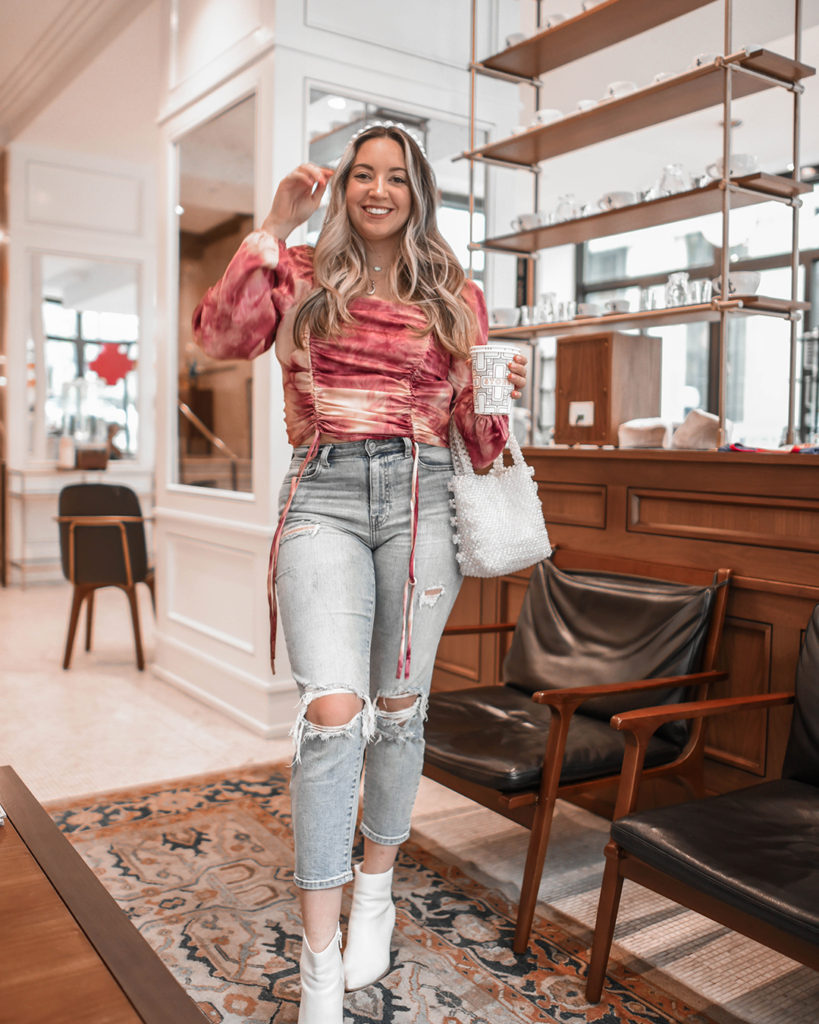 We stayed at Noelle Hotel Tuesday–Thursday morning and had soo much fun galavanting the entire property. James and I were talking about how we could literally spend 48 hours just on hotel property because there was THAT much to do (Gym, Hidden Bar, Makeready Restaurant, Rooftop Bar, a coffee shop, and gift shop!) We had the absolute best time at this hotel. We loved how intricate the detailing is throughout the entire hotel and the overall vibe feels so classic yet modern. Our favorite things about the hotel were the sparkling water on tap on every floor, the GORGEOUS gym, and the hidden bar. There's also a rooftop bar with a fireplace called Rare Bird that we really wanted to experience but couldn't because it's only open on the weekends. We had so much fun at this hotel and would definitely go back in a heartbeat.
What to Eat and Drink in Nashville
Coffee Spots
If you're anything like us, frequent coffee stops are a must on vaca so you can keep going and see all there is to see! James and I stopped in Steadfast Coffee which was really delicious, I loved my iced oat milk latte. We were also told about Barista Parlor coffee (which we had when we were at Proper Bagel and it was very good!) Some other options that were recommended to us are also below.
Barista Parlor
Steadfast Coffee
Stay Golden
Crema
Breakfast Spots
Breakfast is our FAVVV meal and we had way too much fun exploring all the amazing breakfast and brunch spots in Nash! I never even knew southern biscuits were a THING until this trip, so next time you're in Nash you HAVE to try some biscuits from Loveless Cafe. James' favorite was Loveless and mine was Proper Bagel because we all know how much I'd die for a good bagel, LOL.
Proper Bagel THE. BEST. BAGELS. I've ever had!!
Puckett's
Loveless Cafe James' favorite because #biscuits
Five Daughters Bakery THE. BEST. CRONUTS. I've ever had!!
Sinema
Cocktails
SO here's the thing, when it comes to bars in Nash, there are two different vibes you can have: either party HARD with large groups of people on Broadway St. OR venture to other lowkey bars like Urban Cowboy. James and I loved ACME and Urban Cowboy. We also found the CUTEST spot called Liberty Common where they have frozen mint juleps and we were in actual heaven.
Liberty Common
Makeready The restaurant at Noelle Hotel. Every single thing on the menu is SO YUM.
HQ Beercade If you're an arcade lover, you would love this place. They even come up to you while you're playing and ask if you want any more beer.
ACME Feed and Seed Awesome live music and low key. You can get any type of music as the first floor is country and the rooftop is always a hip hop DJ.
Urban Cowboy This is a B&B but also has an awesome bar with bonfire pits, the vibes are so fun here.
Rare Bird Rooftop bar with fireplace at Noelle Hotel
Restaurants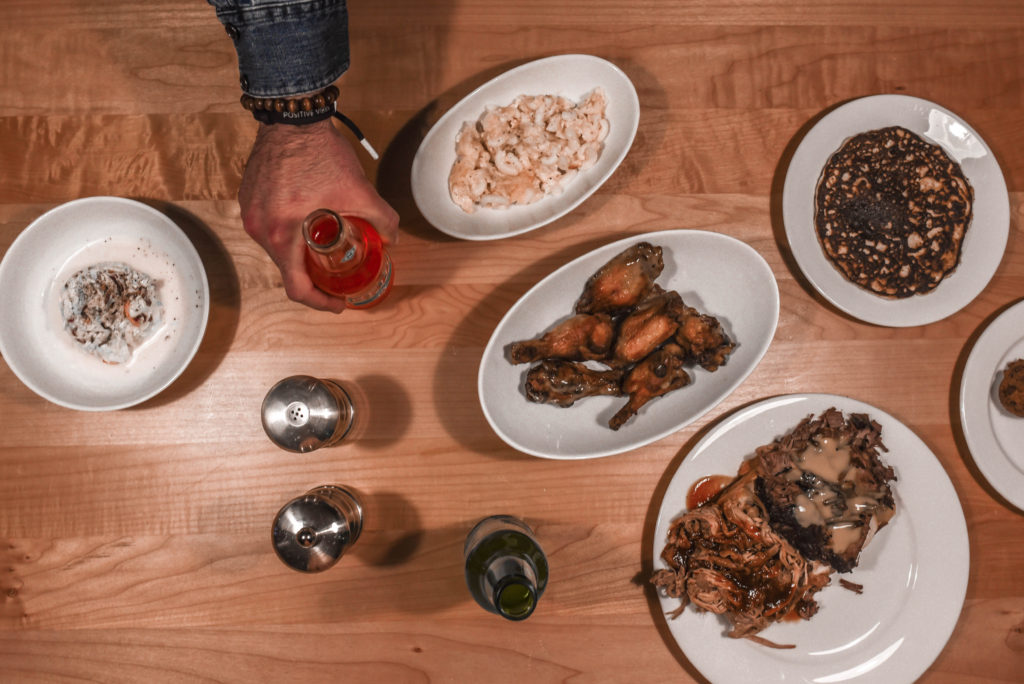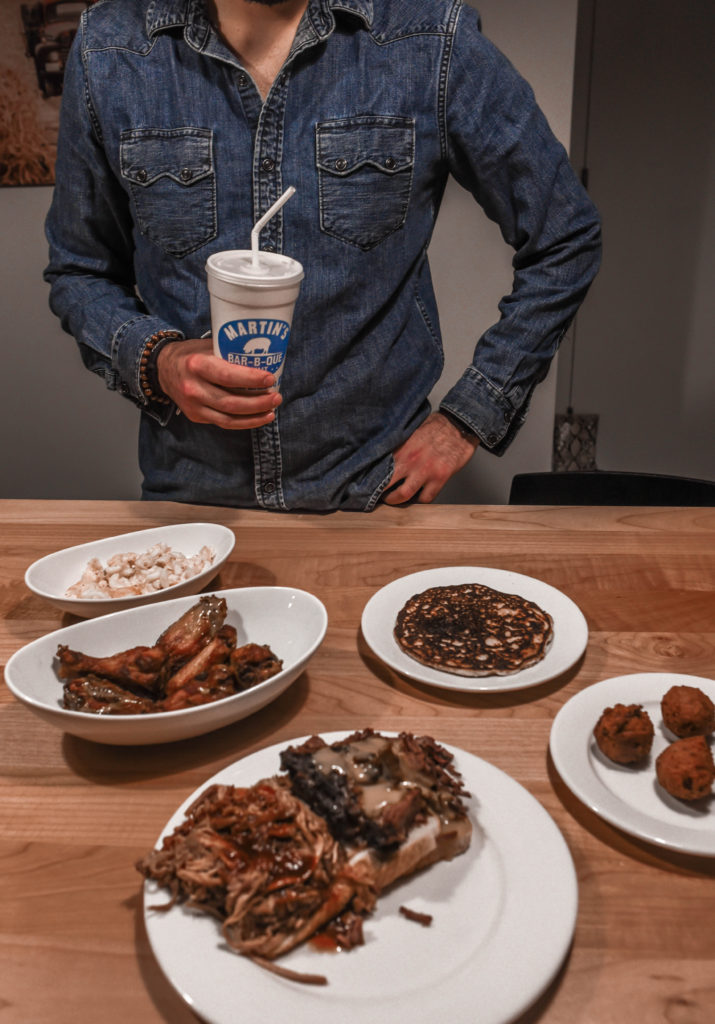 Just about everyone told us we HAD to try hot chicken and BBQ in Nashville and with James being the BBQ connoisseur that he is, he was highly impressed. My favorite restaurant we had dinner at was Bartaco, the tacos were so yummy and the entire restaurant is so beautiful. If you're more in the mood for sushi then Virago is your best bet!
Martin's BBQ
BB Kings
Bartaco (tacos)
Hattie B's Hot Chicken
Pepperfire Hot Chicken
Virago (sushi)
What to Do in Nashville
We could not get over how much there is to do Nashville! We had such a long list and will deff go back to do more but some of our favorite adventures were hiking at Timberland Park, seeing the bridge on Natchez Trace, touring The Ryman, and touring the Belle Meade Plantation. That mansion is the home of the horse "Iroquois". Most of the horses that compete in the Kentucky Derby are decedents of this horse and it was so cool learning about the history of the plantation. They also give you free wine tasting after the tour. ?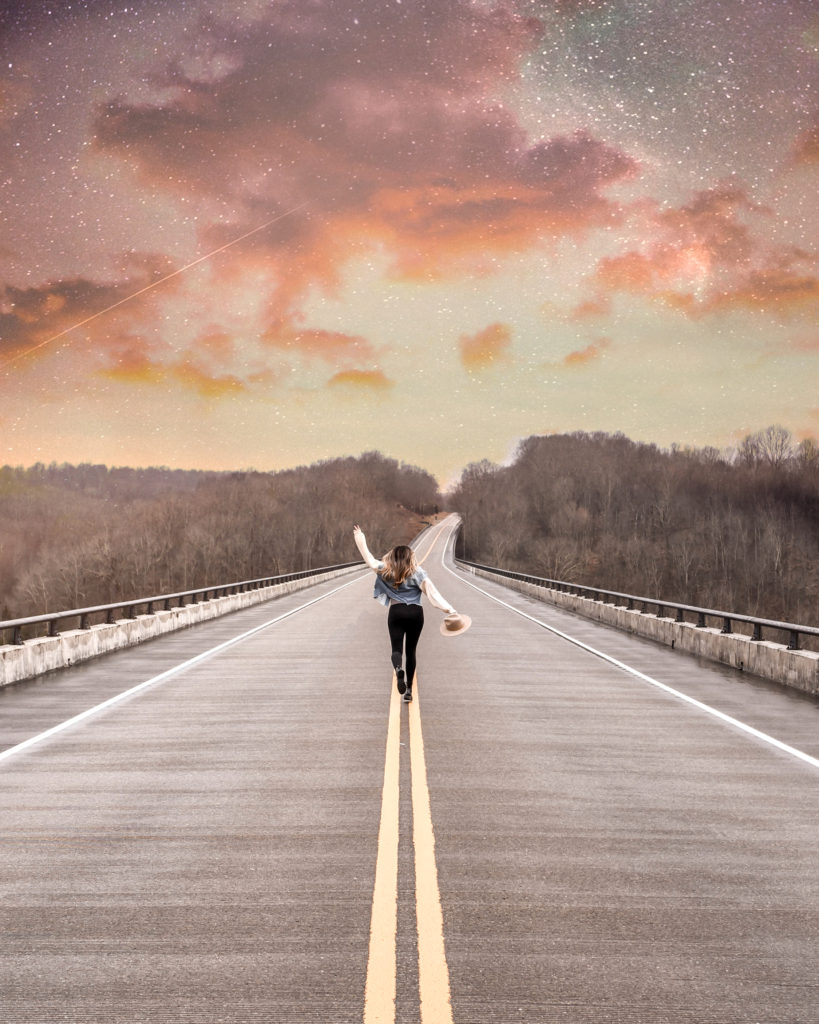 Tour the Ryman
Country Music Hall of Fame
Hike at Timberland Park
Natchez Trace Scenic Drive
Belle Meade Plantation Tour
Photo Opps in Nashville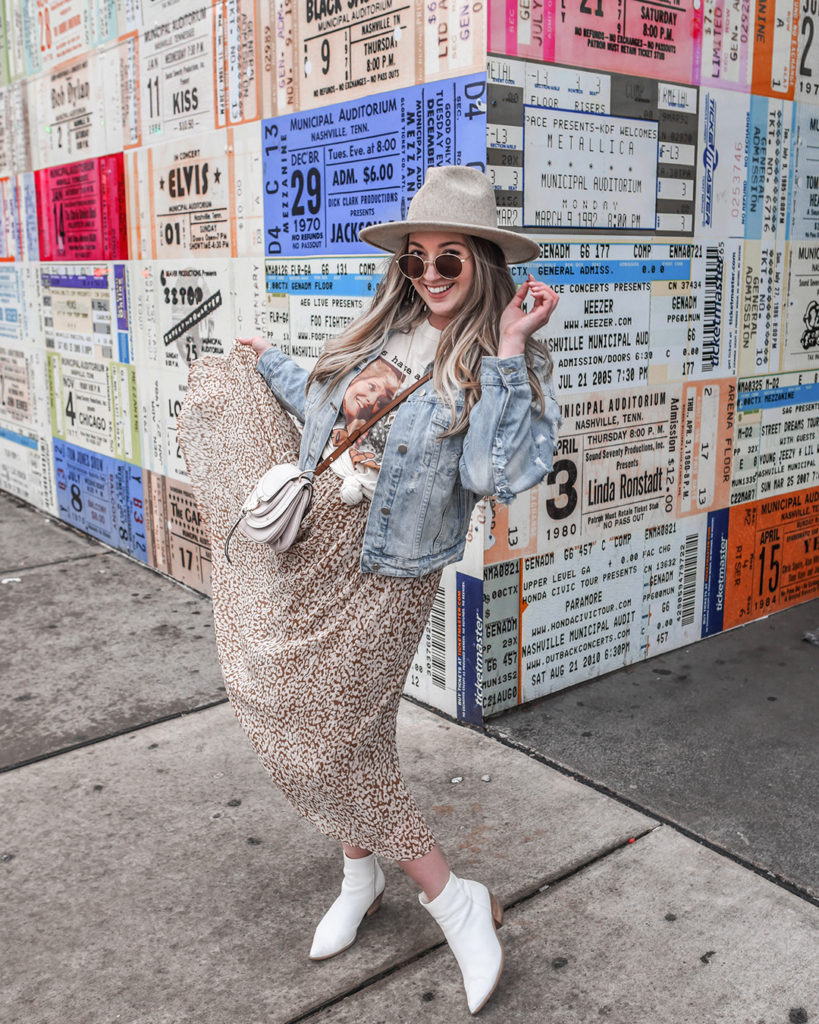 Ticket Wall
This ticket wall was located on the side of the Musician's Hall of Fame Museum and makes GREAT photos!
Natchez Trace Double Arch bridge
We will DEFF be back in Nashville so maybe there will be a PART TWO one day! ?Let me know if there is anything I missed in the comments below and I will be sure to add it to my next guide!
I hope you guys have an AWESOME weekend and thank you for stopping by!!
-Sara
Pin this Article