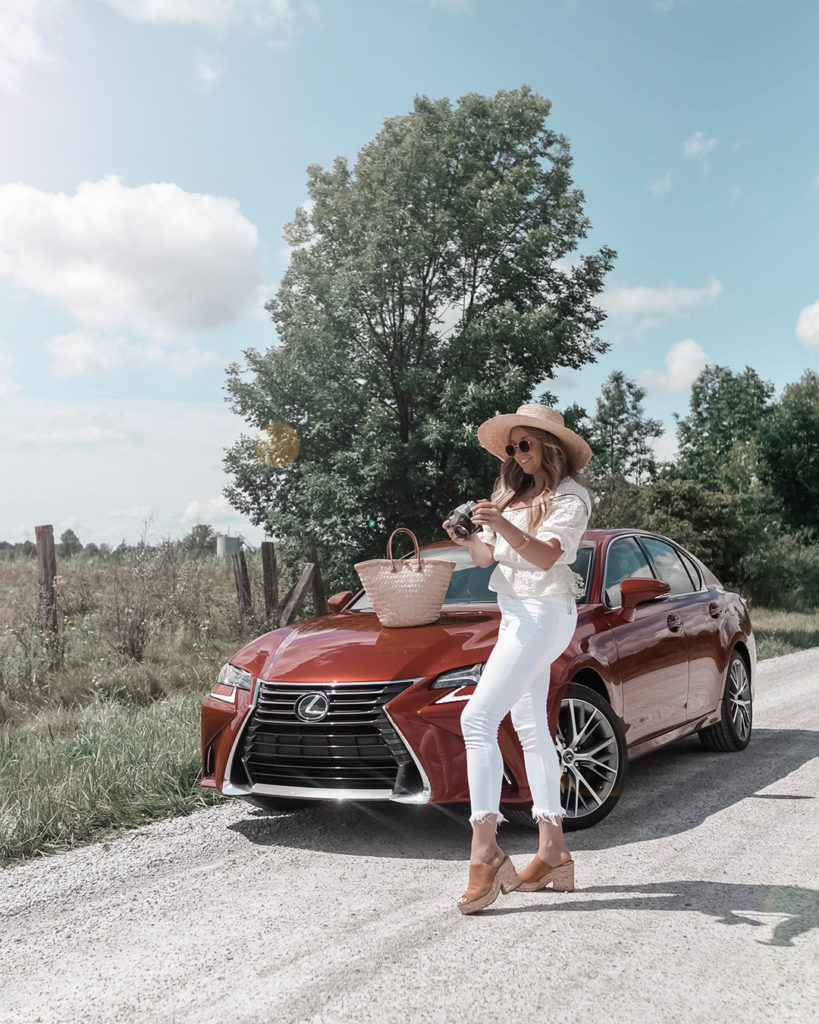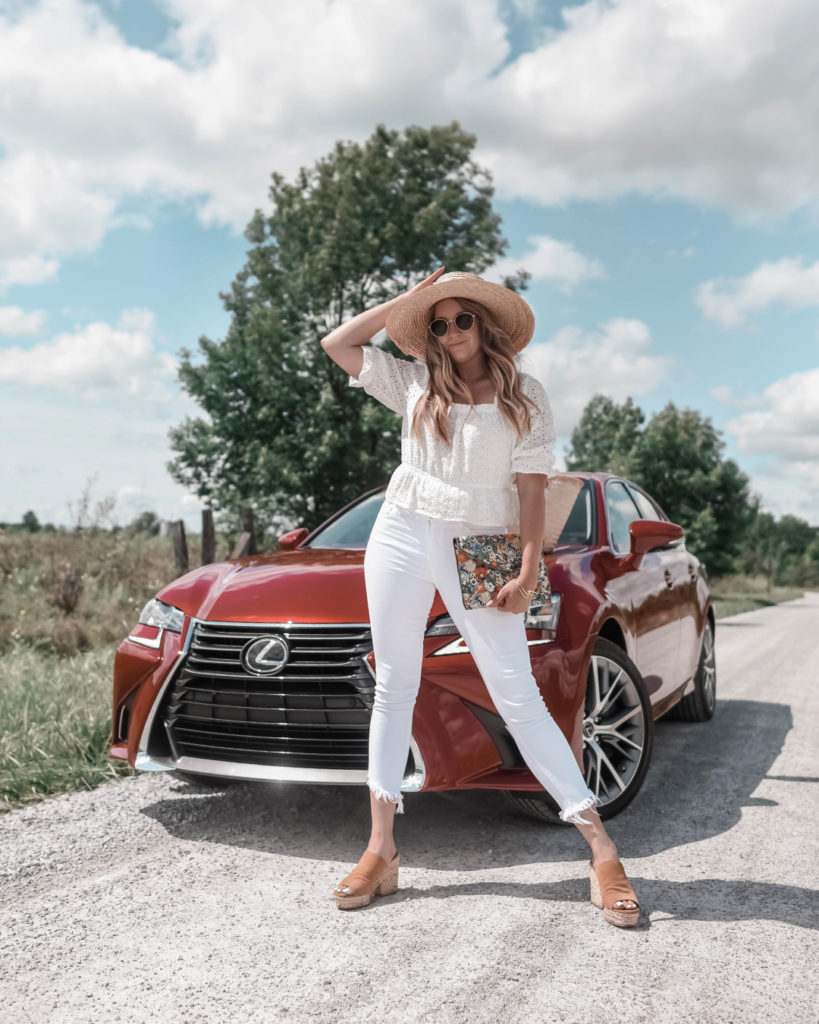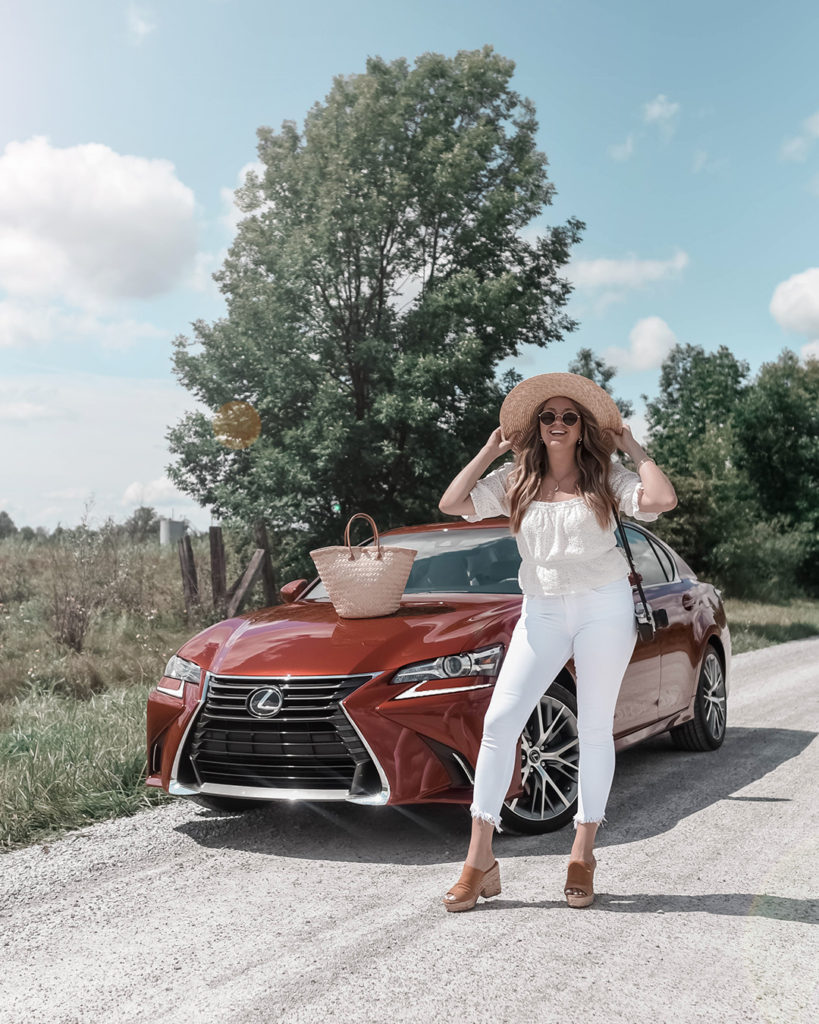 For me, there's just something so nostalgic about taking a road trip. I personally LOVE road trips (but usually prefer the mini ones, haha). I love everything about it! From stocking up on snacks to playing silly games or listening to podcasts, it's so fun to be able to just get into your car and go!
I had SO much fun this last week because I got the chance to drive this adorable car all around town for the last week! Lexus was kind enough to invite James and me to a Toledo Mudhens game and we got to take a mini road trip. We had so much fun touring the stadium, chatting with the Lexus team, and enjoying the ball game from the suite we got to stay in! See some of our photos below, hehe.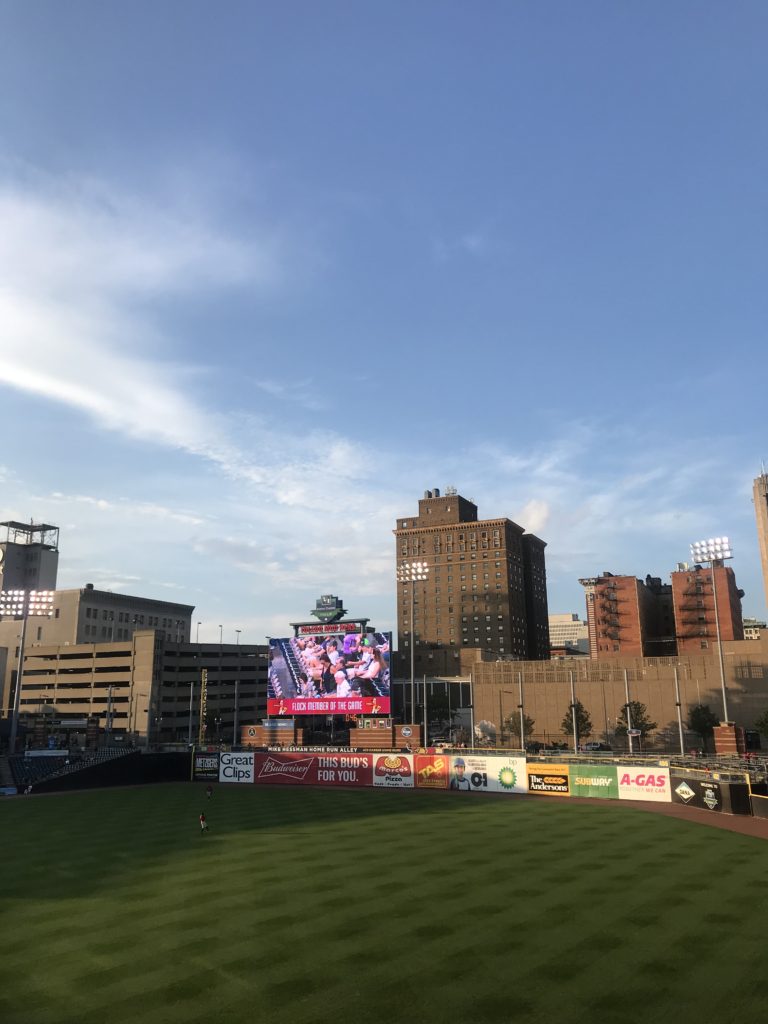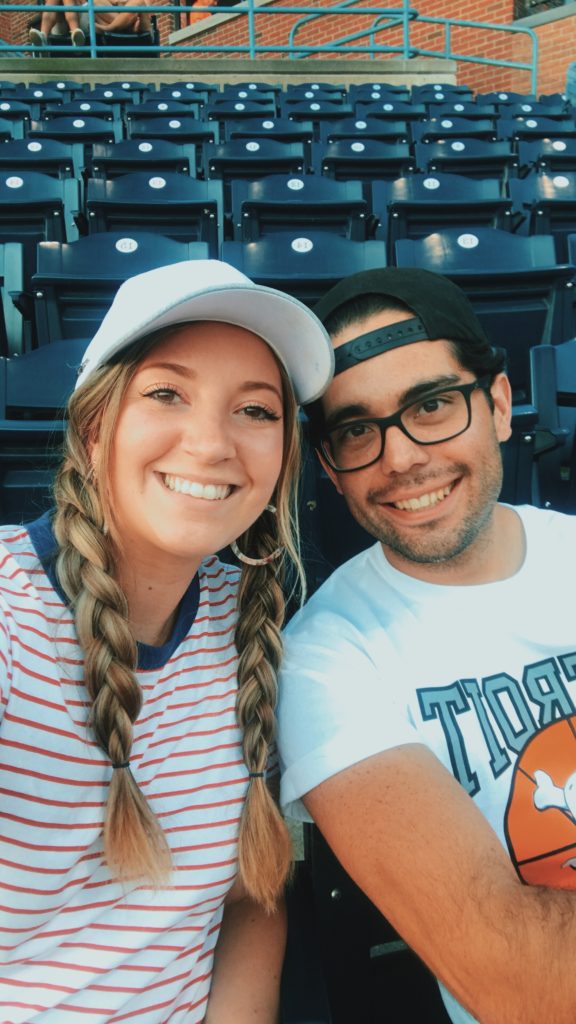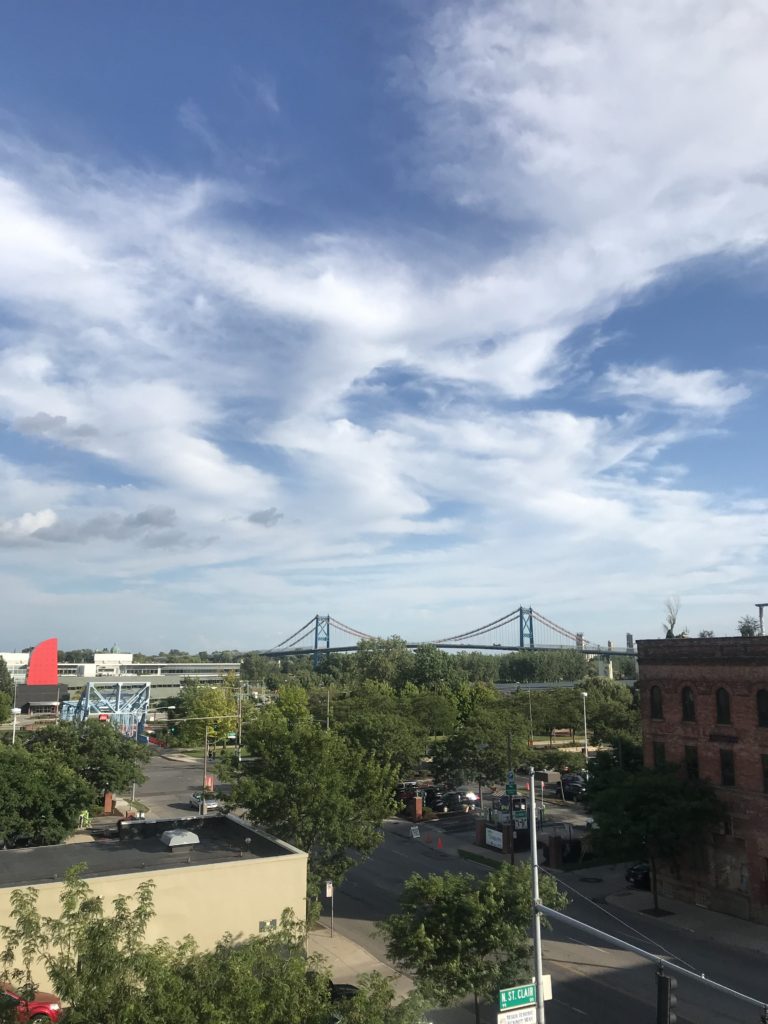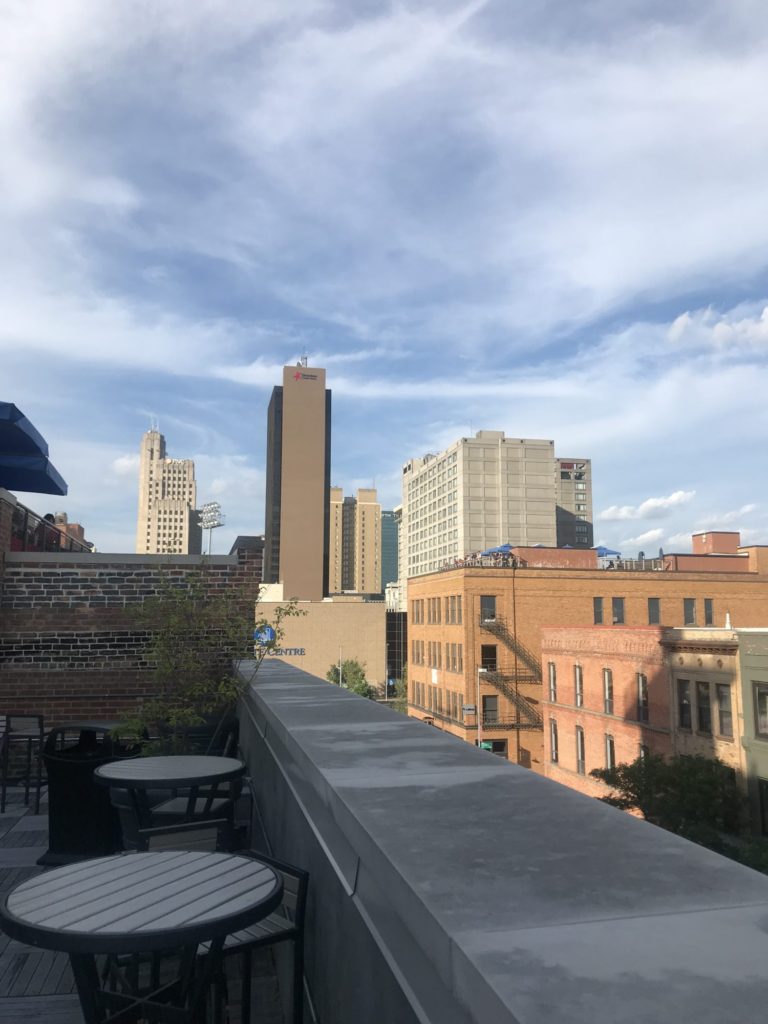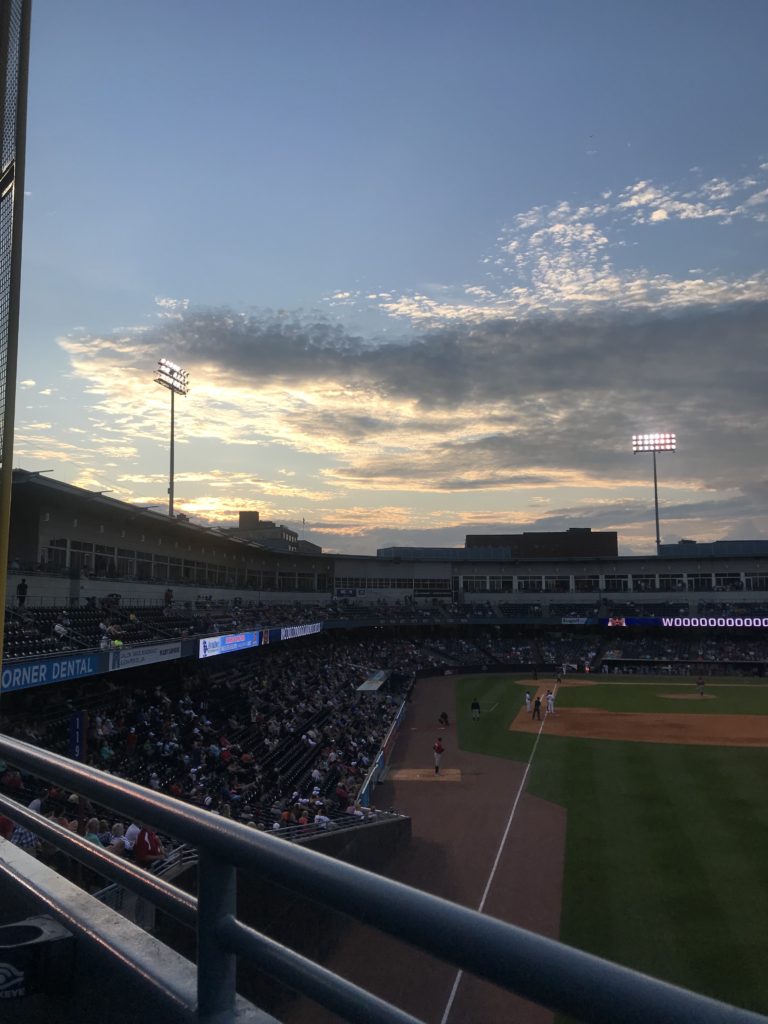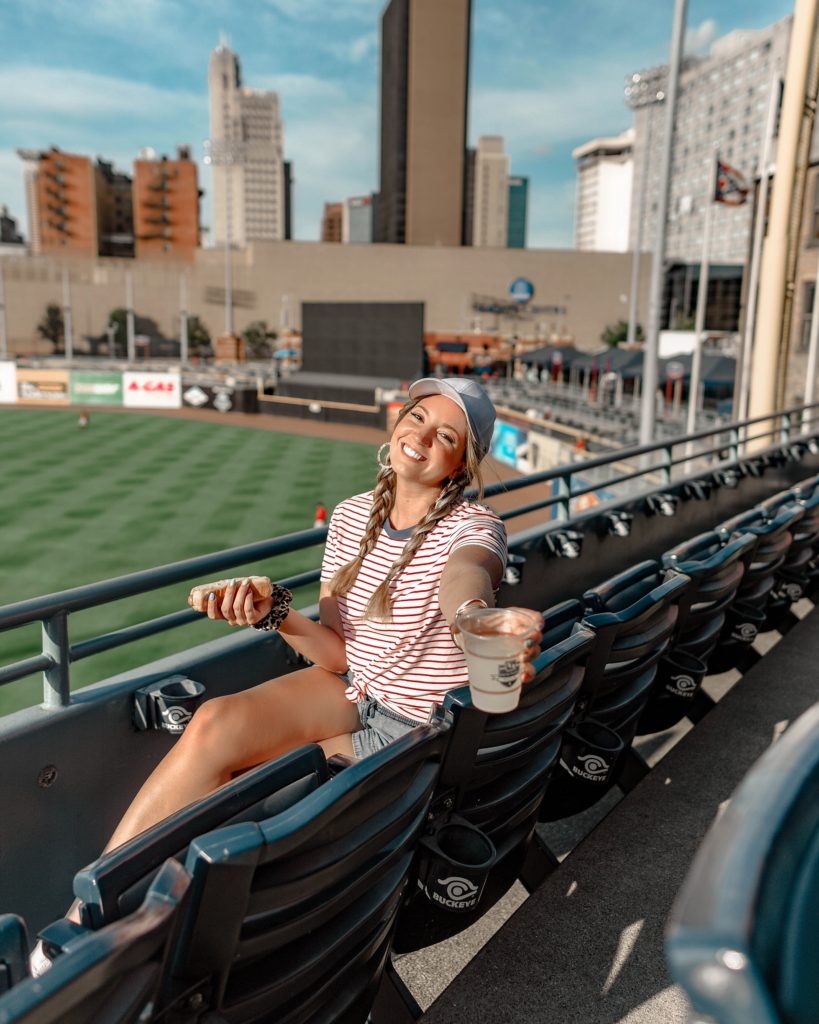 The Lexus GS is known for its exhilarating performance and its track-tested engineering. After driving it for the last week, I really got to know the ins and outs of the car and really started to like so many cool features! See my top 10 favorite Lexus GS features below:
The surround-sound audio system
I LOVED how awesome this radio sounded! The bass was so fun and all my favorite Summer songs sounded so much better in this car than any of the other cars I normally drive, lol!
The COOLING seats
These were so cool! The first time I ever experienced cooled seats was when I was in Vegas last June with James and the car we rented out there had them (which came in handy in Vegas!) Anyway, why can't all cars come with the options of both heated and cooling seats?!
The lighting
The Lexus GS has triple beam LED headlights along with sweet lights when you open the mirror in the visor and the lights on the door light up the ground when you get out of the car when it's dark. I thought that was so helpful!
The automatic sunshade
My brother noticed this feature when I was driving him and my Dad to the grocery store and I thought it was so cool! All you do is hit the button on the center console and then it goes up or down. There's also a setting where it will automatically go up when you shift into park and then go back down once you start driving again.
Smooth driving
I couldn't get over how smooth driving this car is! With a V6 engine, it really packs a punch.
The touchpad
I LOVE LOVE this feature. It almost feels like I'm using a mouse when I'm trying to put in the navigation or adjust my music.
Multi-information display
Above the driving wheel, there's a little display in between the speedometers and there are about 4-5 different screens you can choose from. One shows the direction you are going along with what road you are on beneath it and the other one I used a lot was the song information from the music that is currently playing.
Overall, it was such a fun car to drive! I'm usually a girl who likes her neutral cars so it was kind of fun to branch out of my comfort zone with the fun red Lexus GS 350! I also thought the color was perfect for Summer. 🙂
Outfit details
Mudhens game outfit: Top, shorts, high top converse, hat (similar)
White Summer outfit: White frayed hem pants, eyelet white top (similar), peep toe mules (on sale), sunglasses, floral clutch
Another HUGE thank you to Lexus for such an amazing trip and fun ride!