Hey guys, it's been a while! This Summer has been SO busy, to say the least—I hope you guys enjoyed your Summer just as much as I did! I think I'm finally starting to feel comfortable with the fact that Fall is just around the corner. I'm actually heading to the store tonight to get some decor to really make it feel like Fall in my apartment, and I can't wait!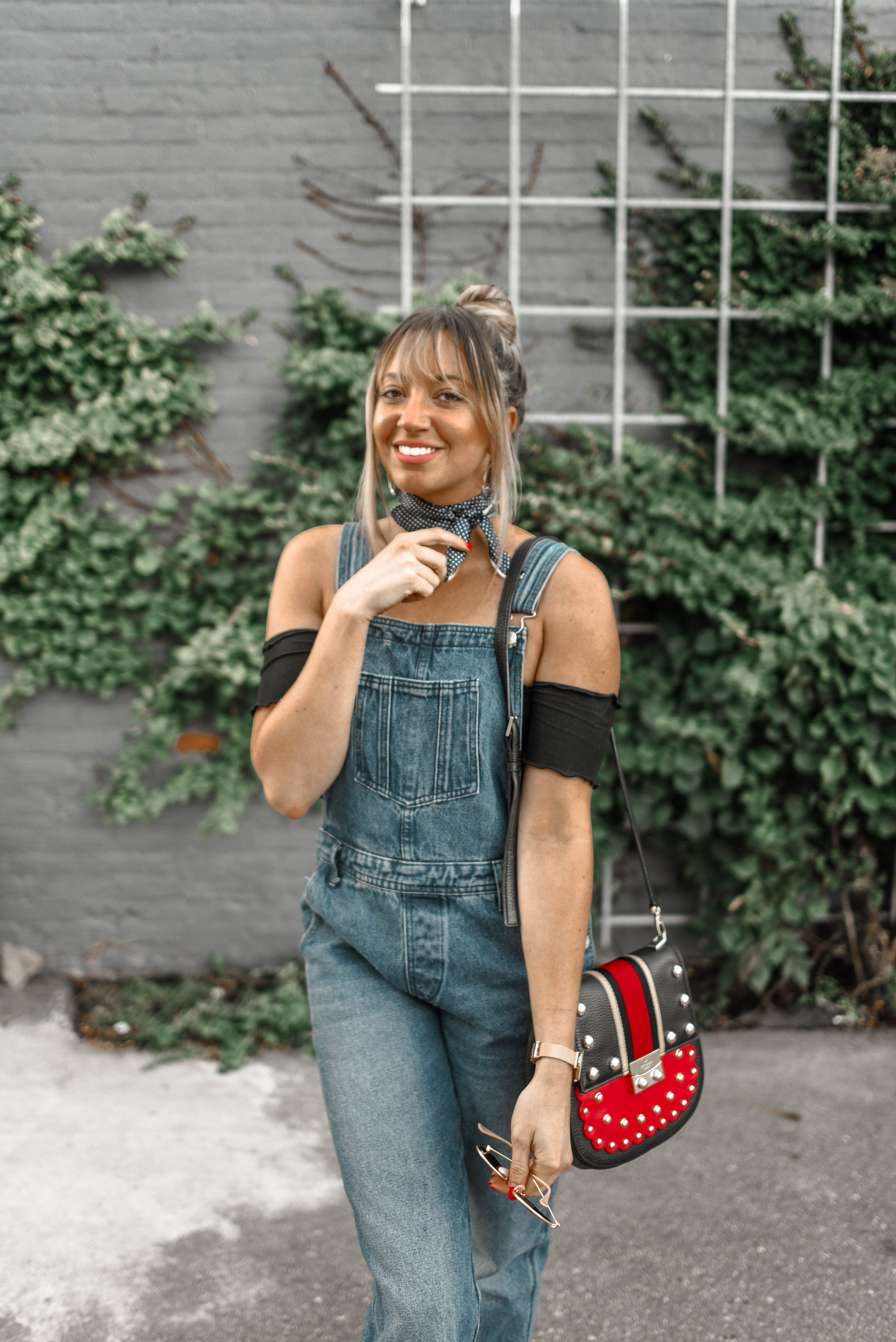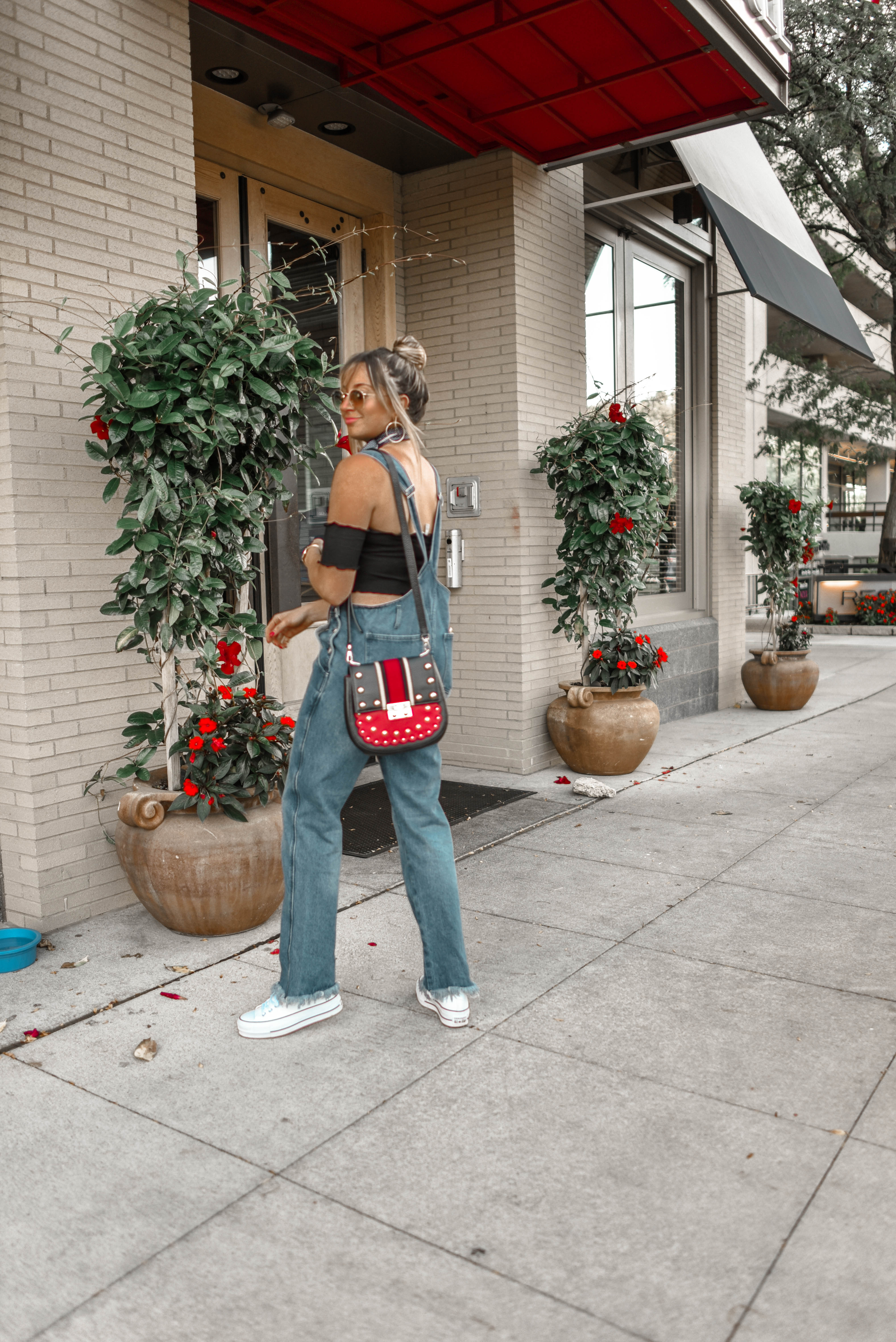 So I'm not going to lie, I was extremely hesitant about the overalls trend that's happening right now. ? I honestly thought that they simply wouldn't look flattering on me. Well, I proved myself wrong! They are super comfortable and the perfect staple to help you transition into fall because they provide so much flexibility with what you can wear underneath! On this particular day, it was pretty hot so I opted for an off the shoulder crop top with a cute silk scarf around my neck, and I loved how it turned out! Once it starts to get colder you can even throw on a turtleneck sweater for a cozier look!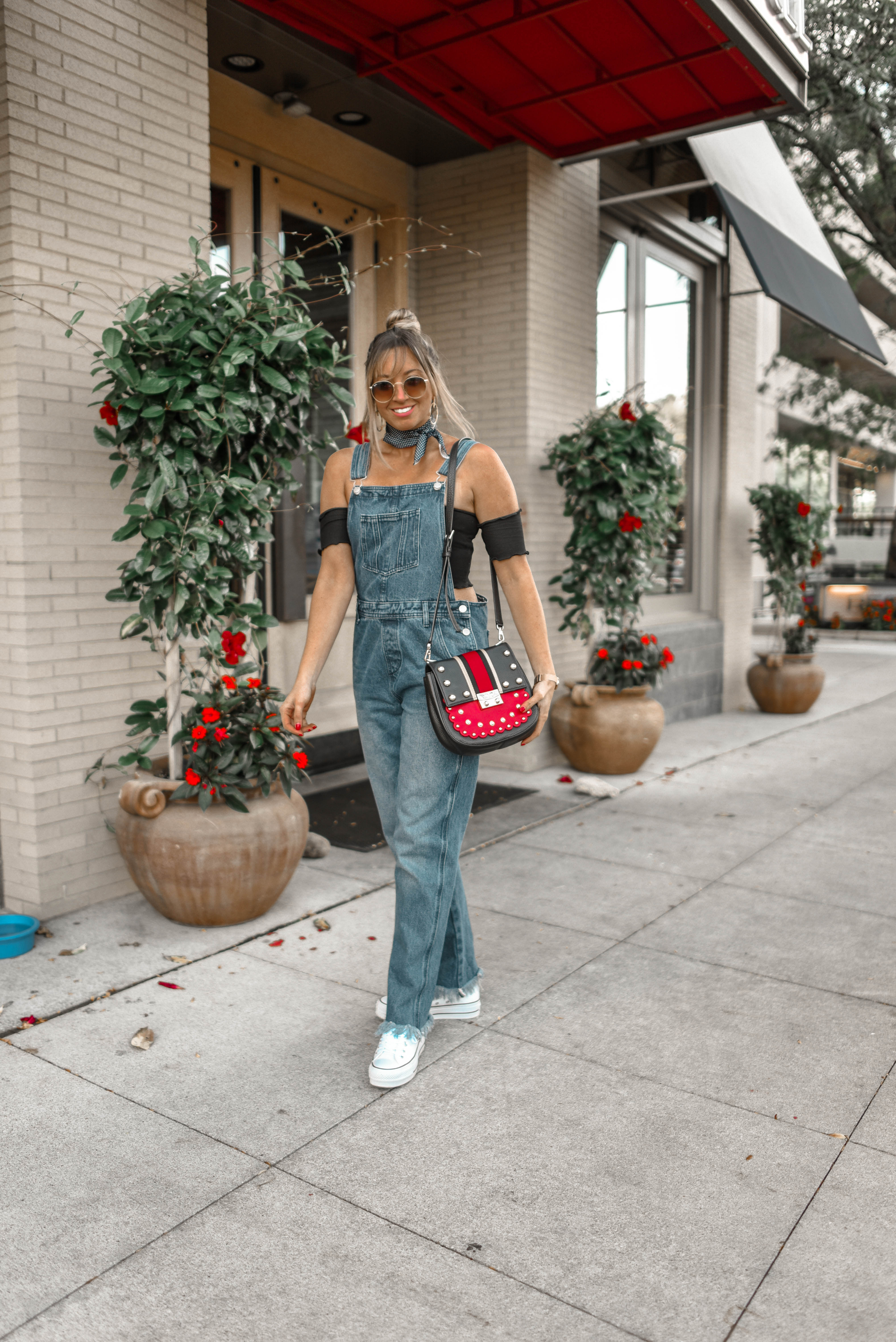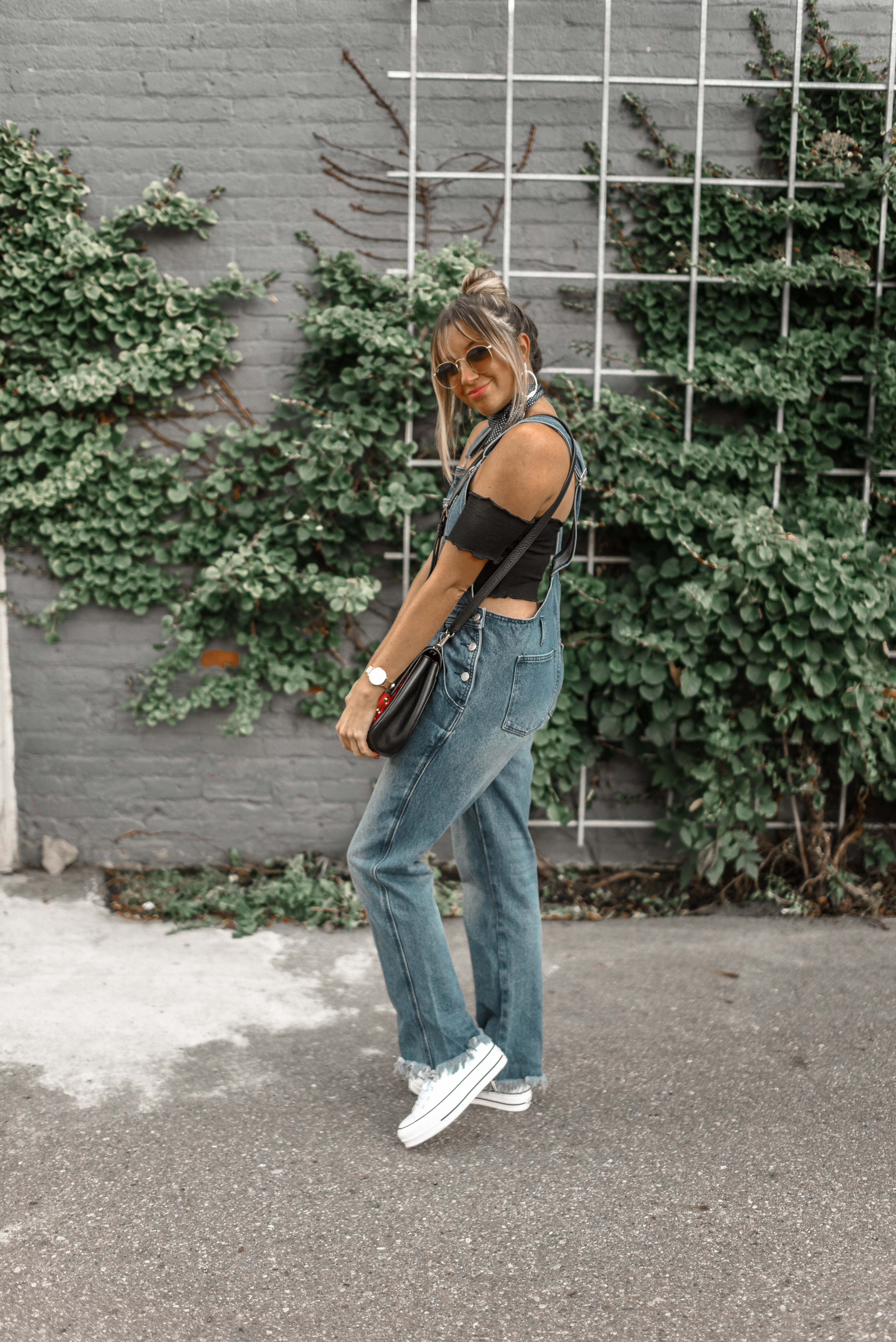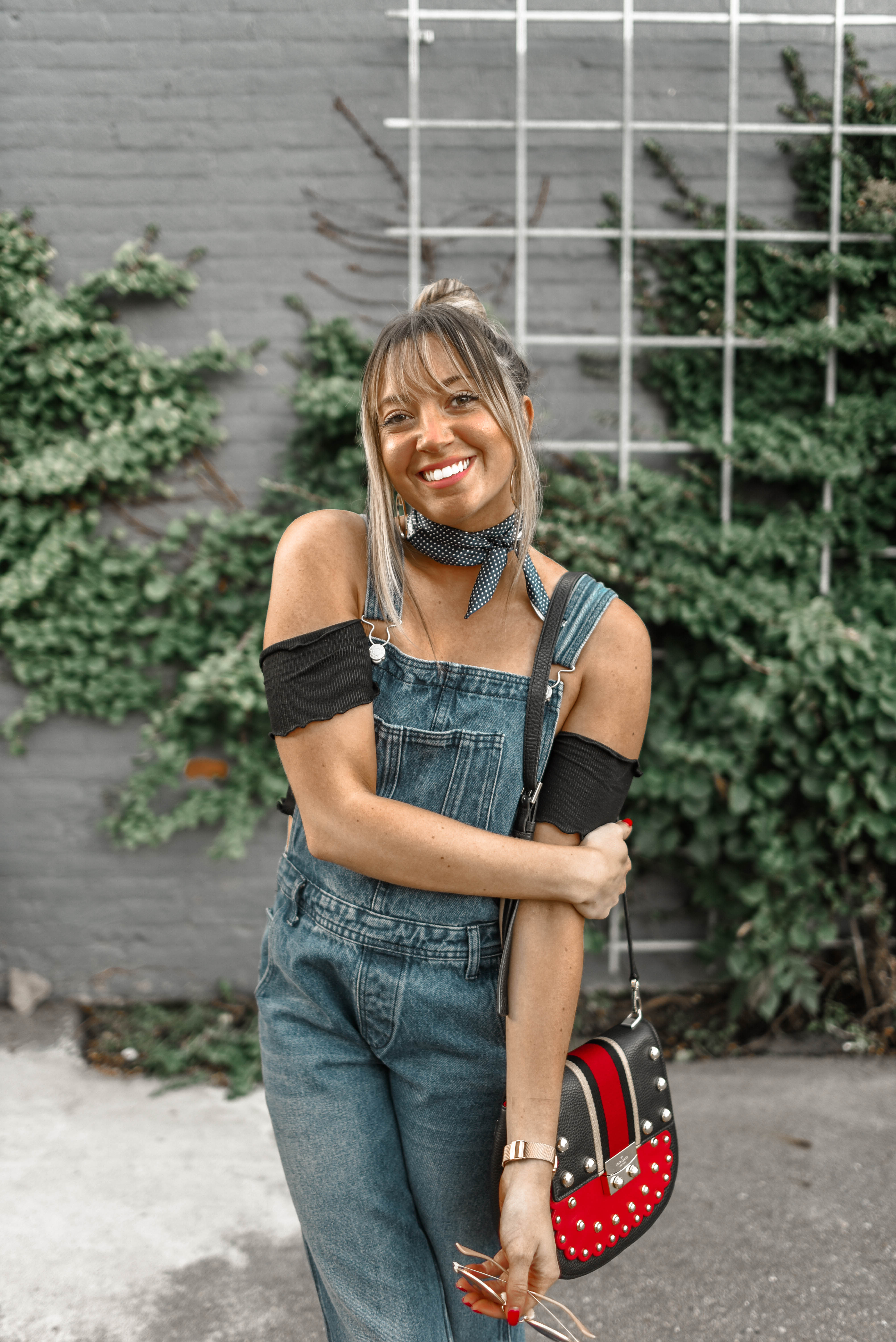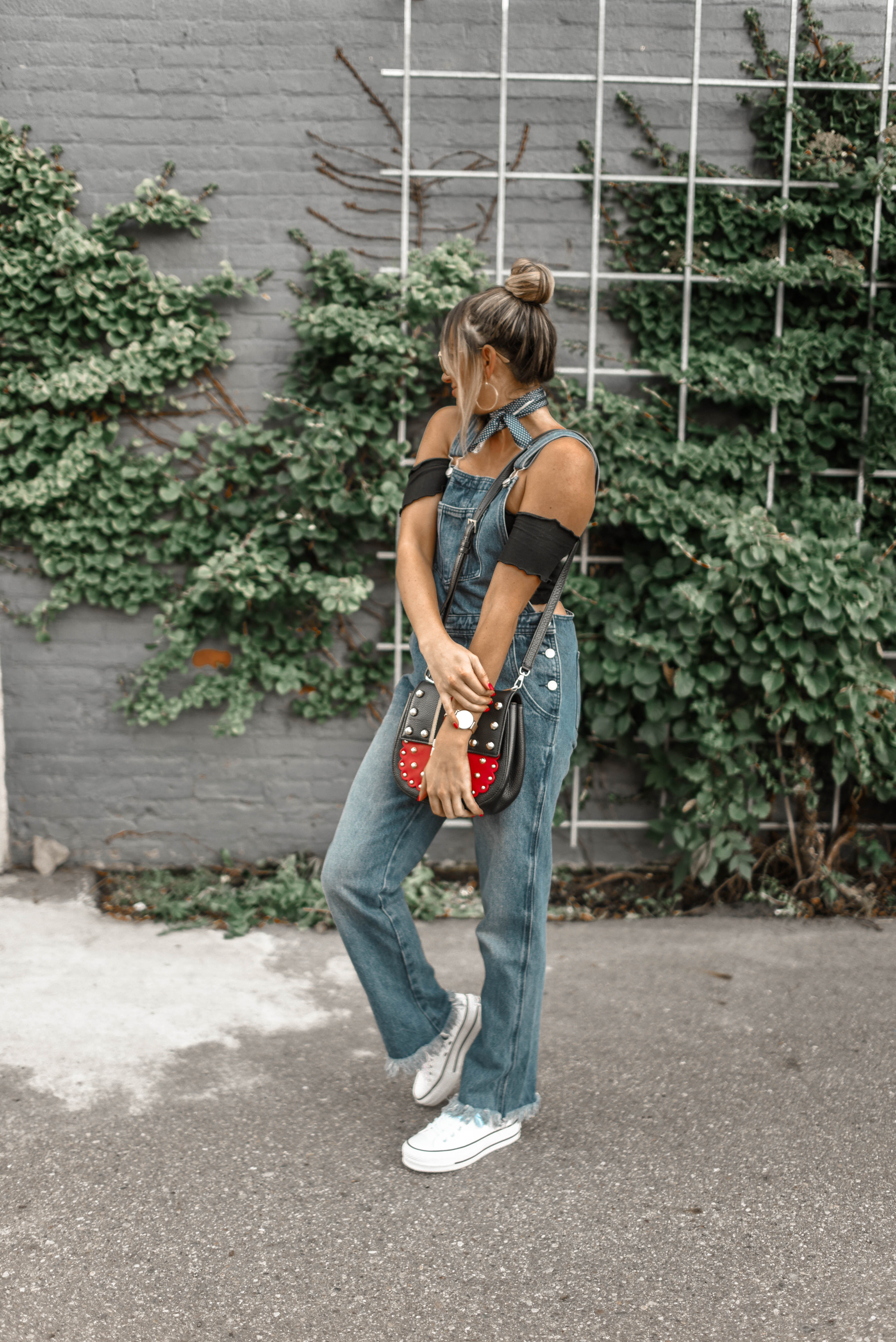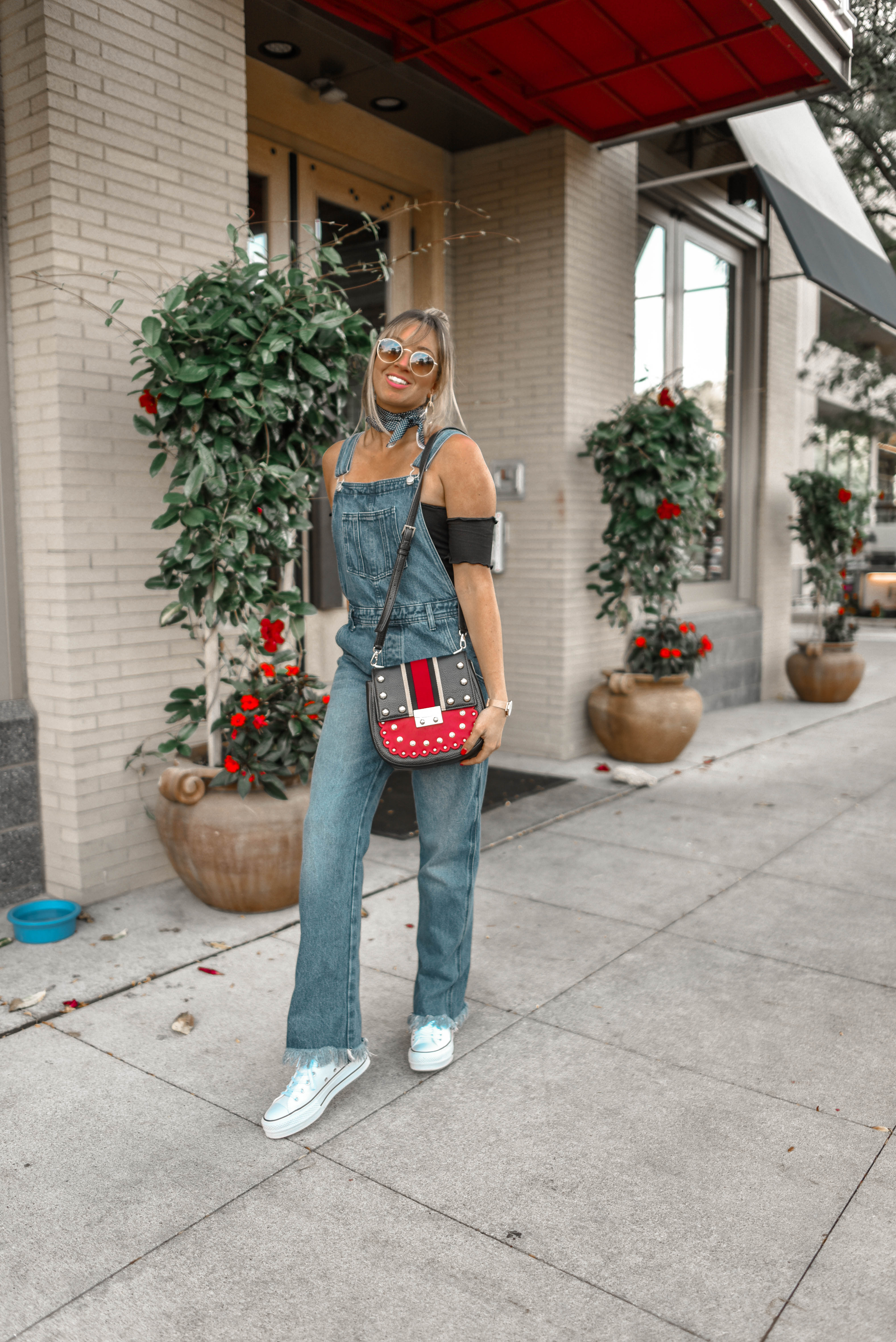 I have received quite a few messages about my overalls and my silk scarves I've been wearing a lot lately so I'm going to link everything below! I also linked some overall dresses, because I mean cmon—they are SO cute too. I hope you guys are feeling all good inside about Fall, too! I can't wait to see all the cute decor all over Insta! ?? ?
Favorite Overalls

Favorite Silk Scarves