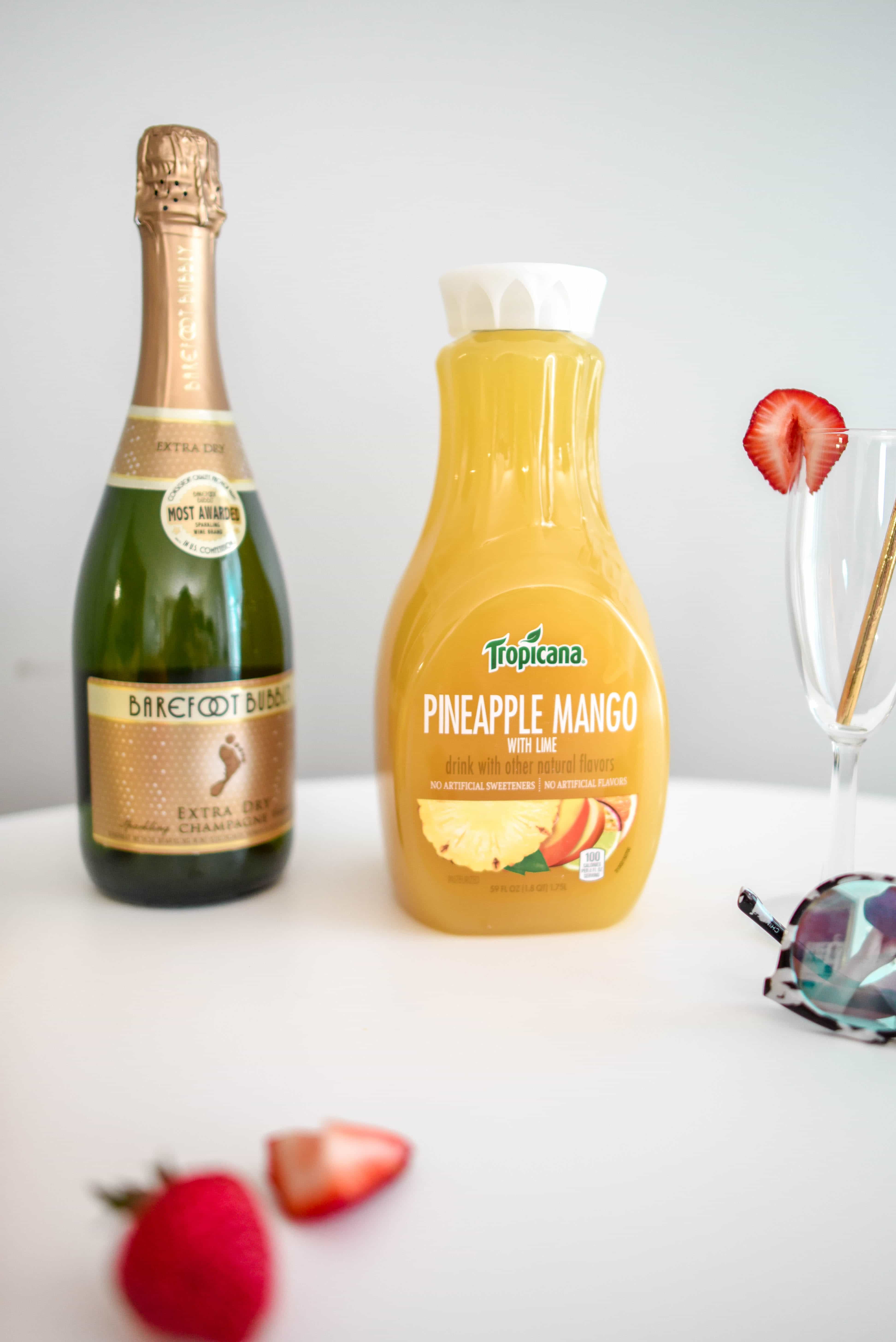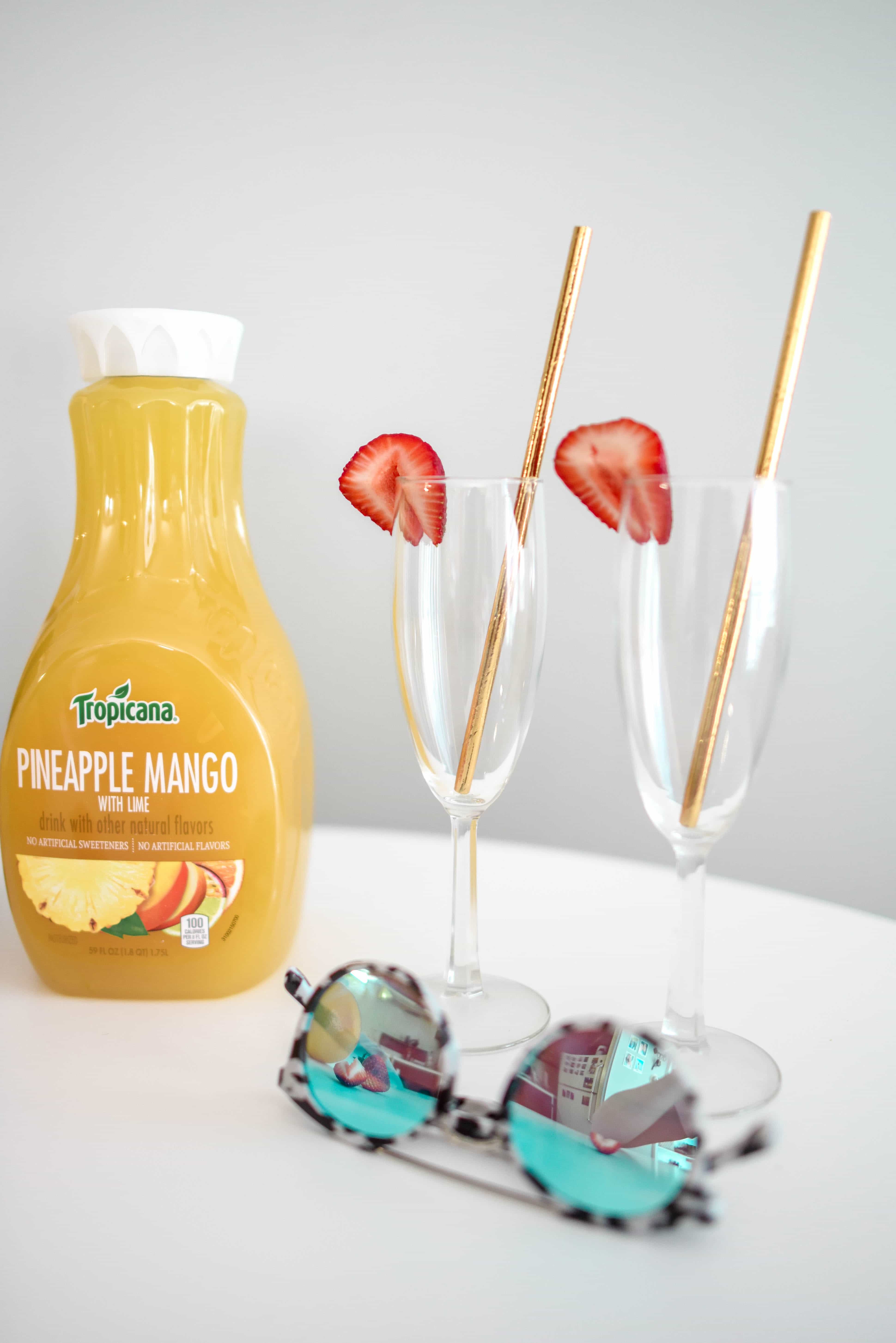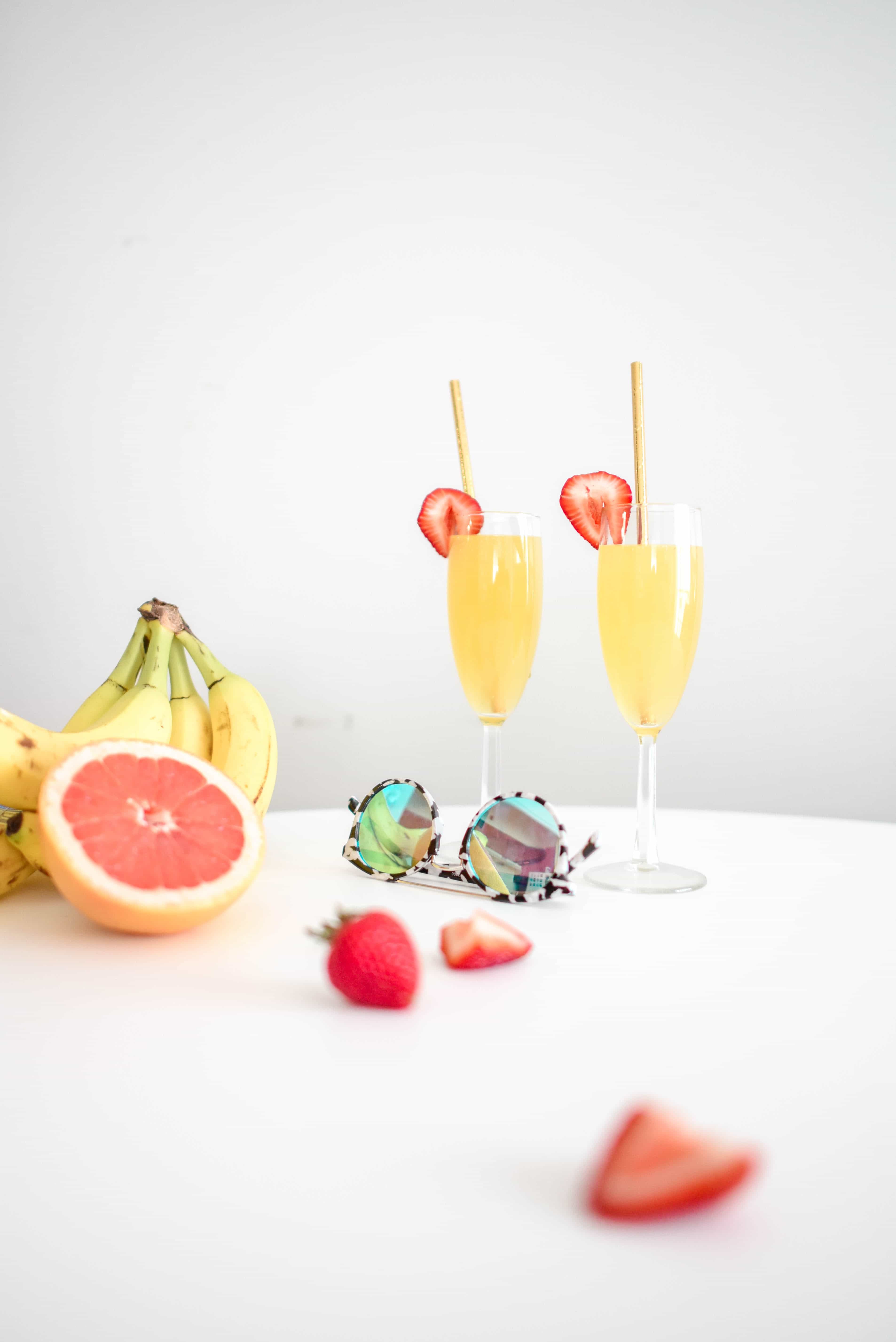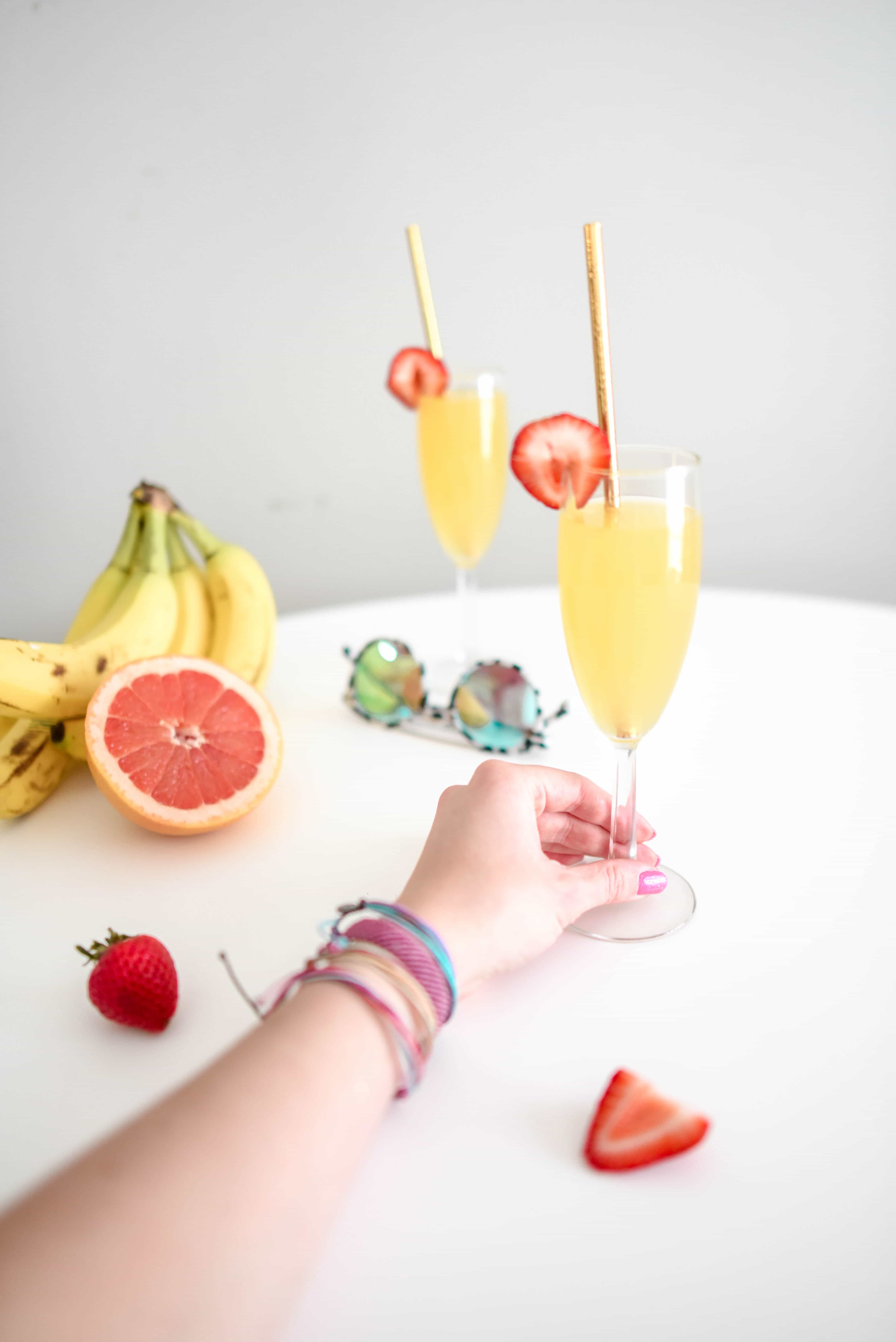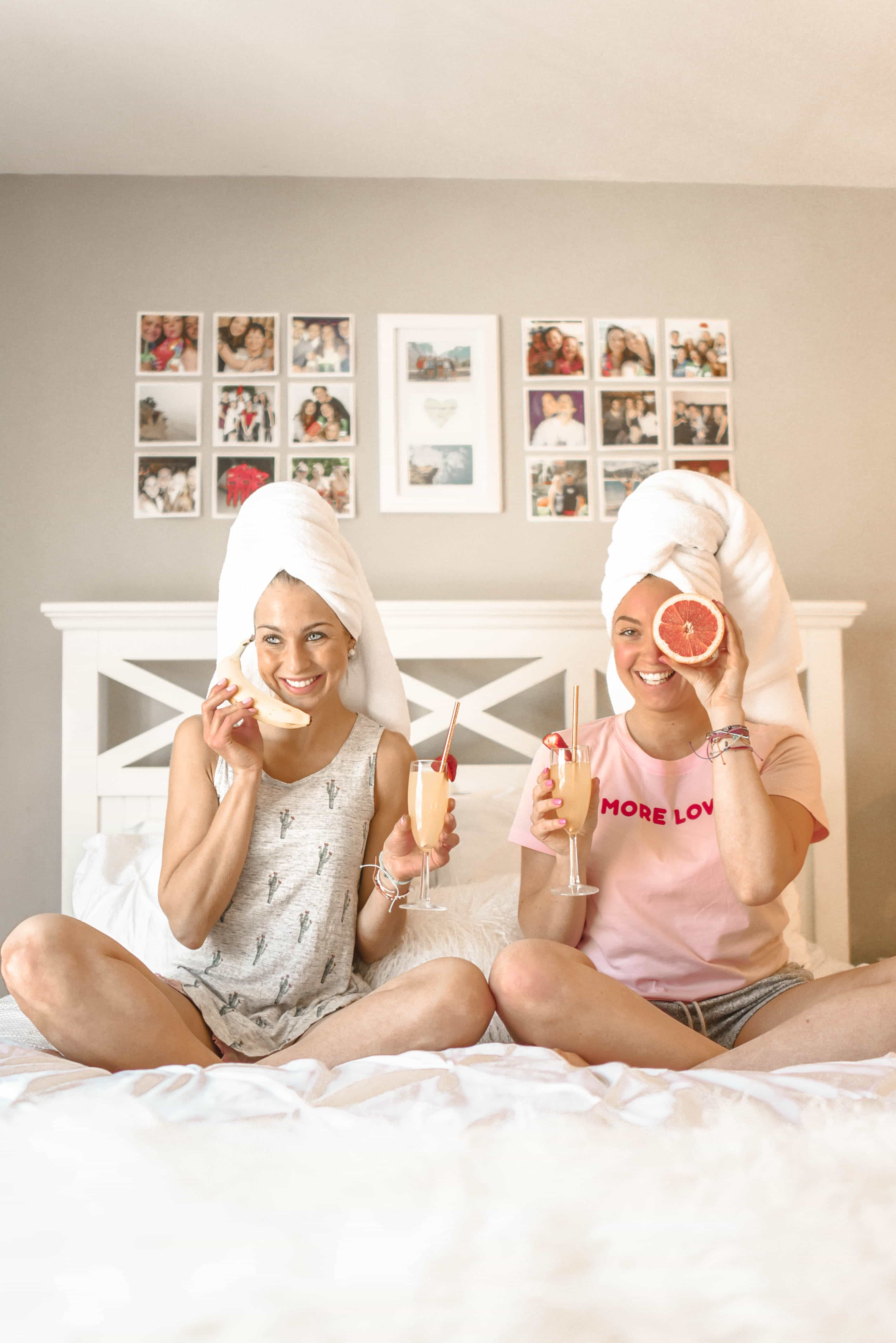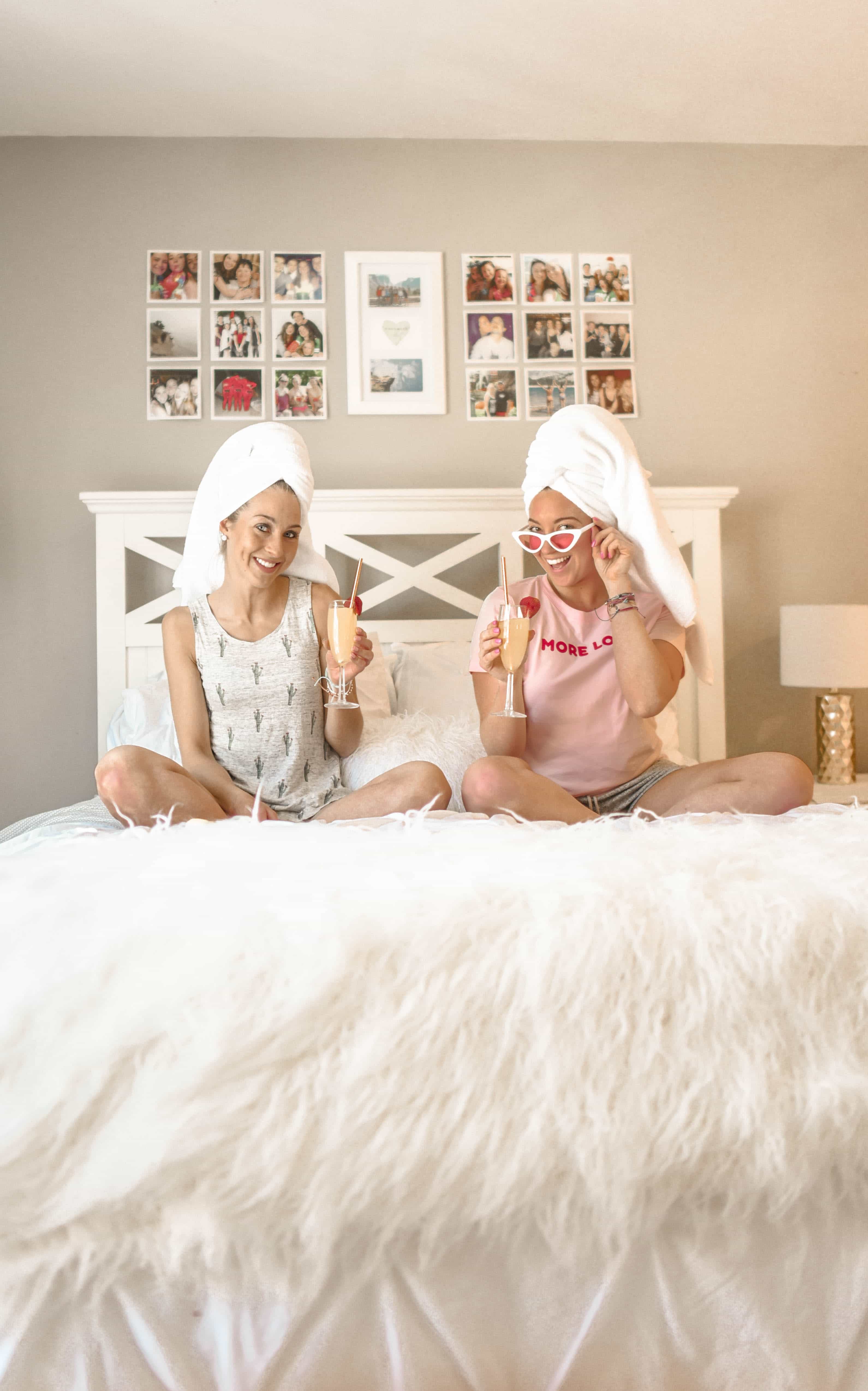 Happy Monday, guys! I hope everyone had a nice holiday weekend with family and friends. I spent all weekend at my parent's house doing about 5-6 loads of laundry. ? I haven't spent that much time at home in a very long time so it was nice to see them and hang out with their dog, Bailey! We got him when I was in high school so he's starting to age but he's still as precious as he was when he was a pup. I took a much needed break from posting here for a few weeks but it feels good getting back into it.
Now that Spring is here I'm eager to share more content related to warmer temps (although it still feels like Winter here in Michigan). My friend, Miranda, introduced me to this fun spin on a mimosa and I had to share it with you guys! She came over last week and helped me make them, we had too much fun shooting with the fruit I picked up. ? I thought it would be the perfect drink to transition into the Spring season.
Keep scrolling to learn how to make a Hawaiian Mimosa! ?
Hawaiian Mimosas
Ingredients:
Your favorite champagne
Pineapple Juice
Strawberries for decoration
Directions:
Pour the champagne + the pineapple juice (I like to put mostly champagne in the glass with just a splash of the pineapple juice!)
Garnish the glass with straws or fruit to your liking!
This is essentially a mimosa but we used pineapple juice instead of orange juice! The Tropicana pineapple + mango juice pictured above was the closest I could find to pineapple juice at the store I was in—but it still tasted delicious!
I have a busy night ahead of me and I actually can't wait to see if Michigan wins tonight! I normally don't care much about sports but this game is so exciting for Michigan.
Cheers!
Sara
Shop my outfit