Hey loves!
I wanted to share that a few days ago it SNOWED in Michigan for the first time of the season. I couldn't believe it! I truly feel like we didn't get enough of Fall because it just feels like Winter now. All this new cold weather brings chapped lips, dried skin, and colds! I've really been trying to take care of myself and setting a nighttime routine so I can look and feel my best throughout these cold months. With that being said, I wanted to share how I get ready for bed so I can get prepared for the next day.
A moment of self-compassion can change your entire day. A string of such moments can change the course of your life.

– Christopher Germer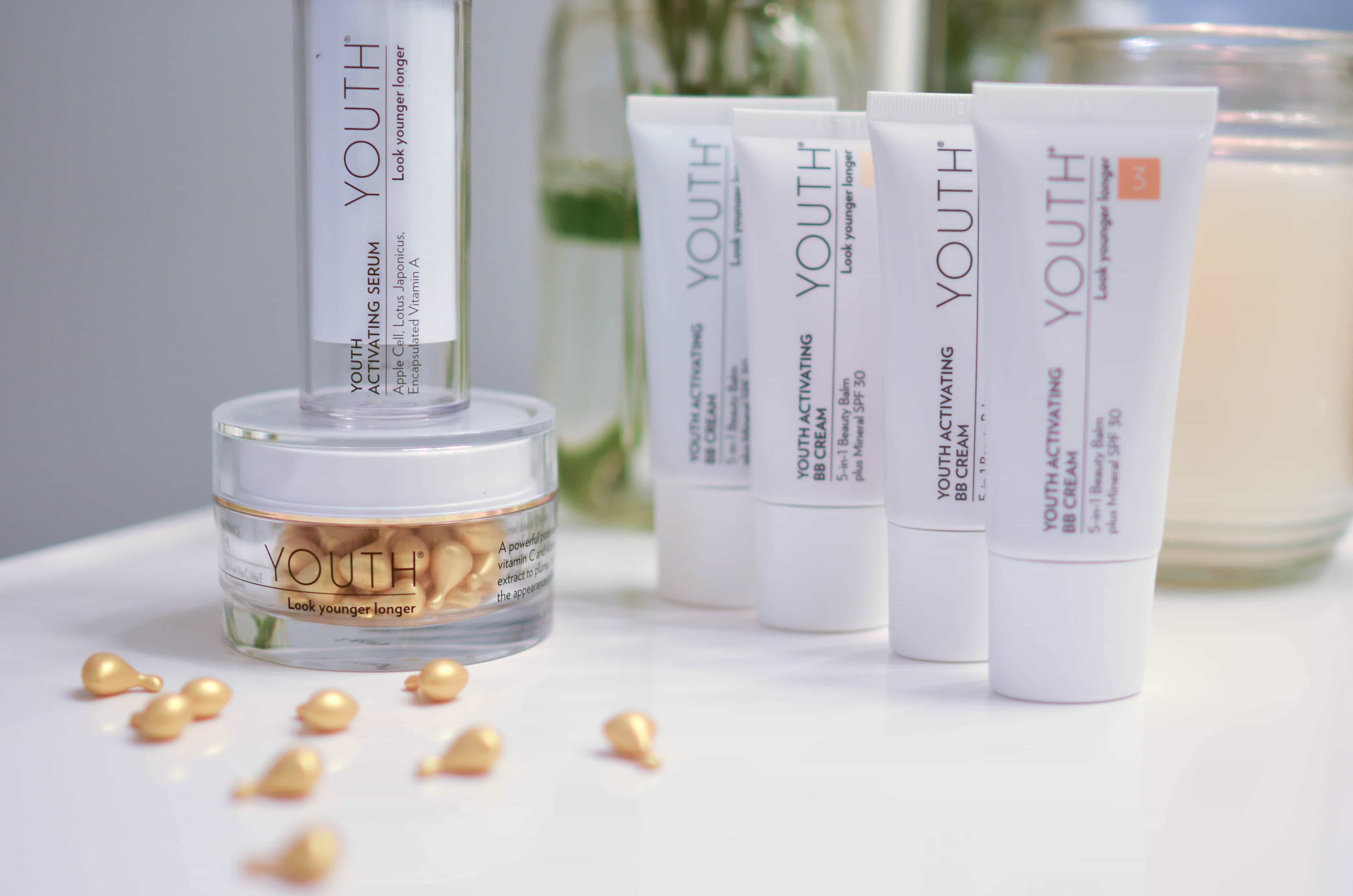 The first thing I make sure I do is take all my makeup off and brush my teeth. Sleeping in your makeup causes clogged pores and also causes long-lasting damage. When I was younger I would just hop into bed after that but this last year I've really been trying to look at different anti-aging skincare lines. I know how important it is to take care of your skin at an early age so I'll keep you guys updated on my journey!
The most recent kit I've tried is the Youth kit from Shaklee. It comes with these cute little gold beads that hold the perfect amount of cream full of vitamin C and E, a youth activating serum, and youth activating BB cream. My favorite product is the Radiance C + E (the one with the cute gold beads). It's supposed to reduce the appearance of wrinkles and fine lines. It does burn a little when you put it on but when I wake up I love how fresh and radiant my face feels!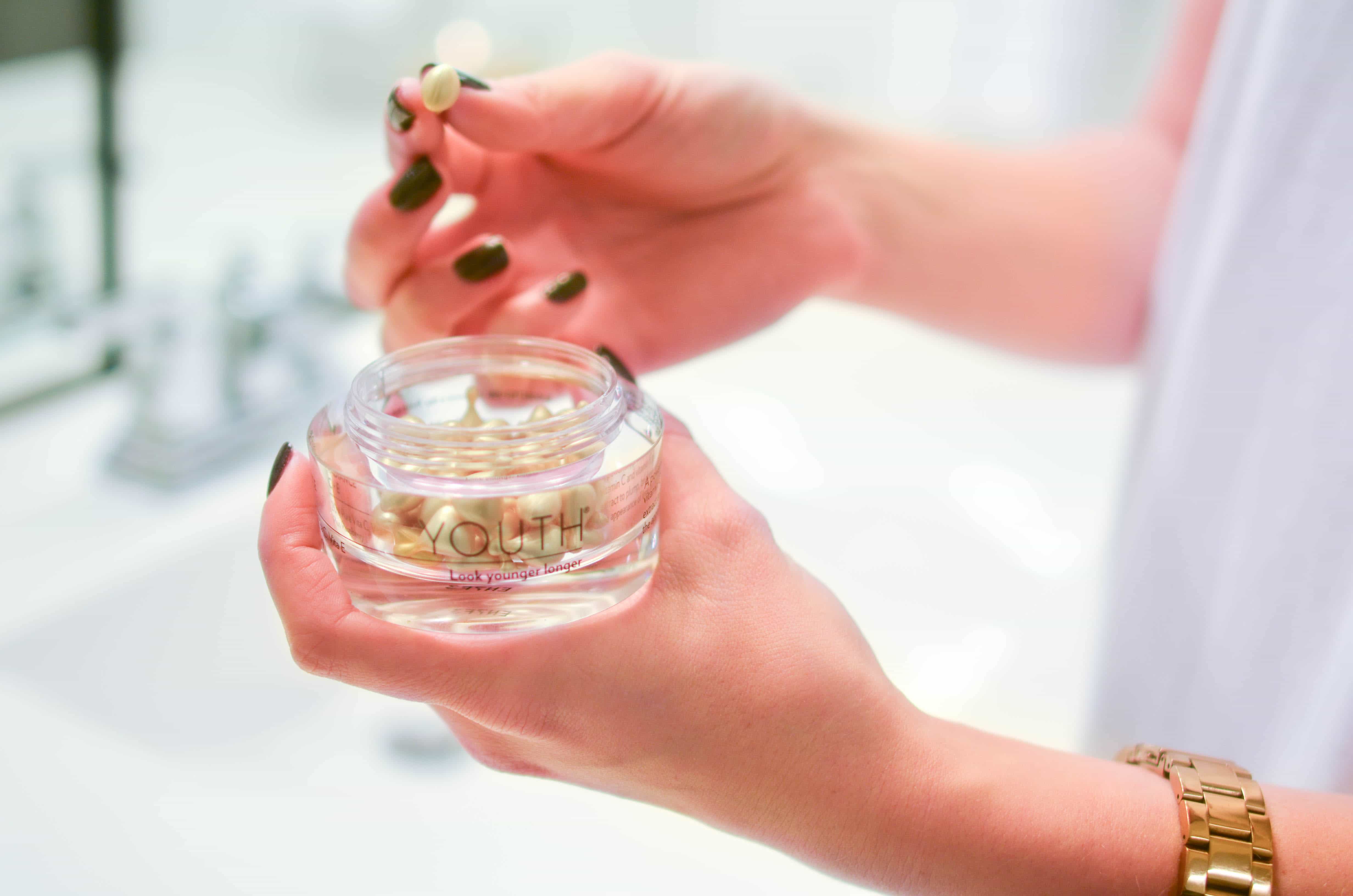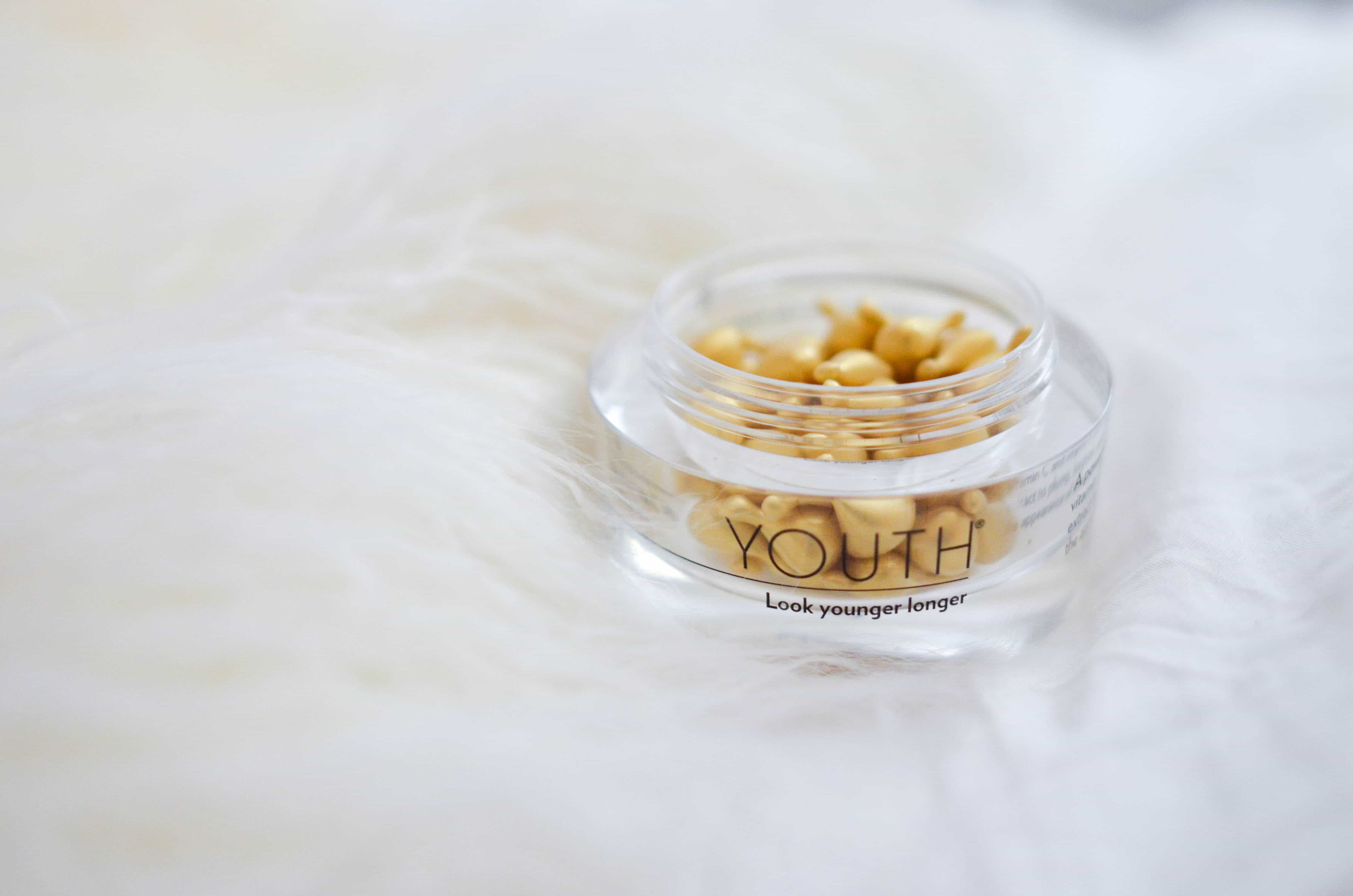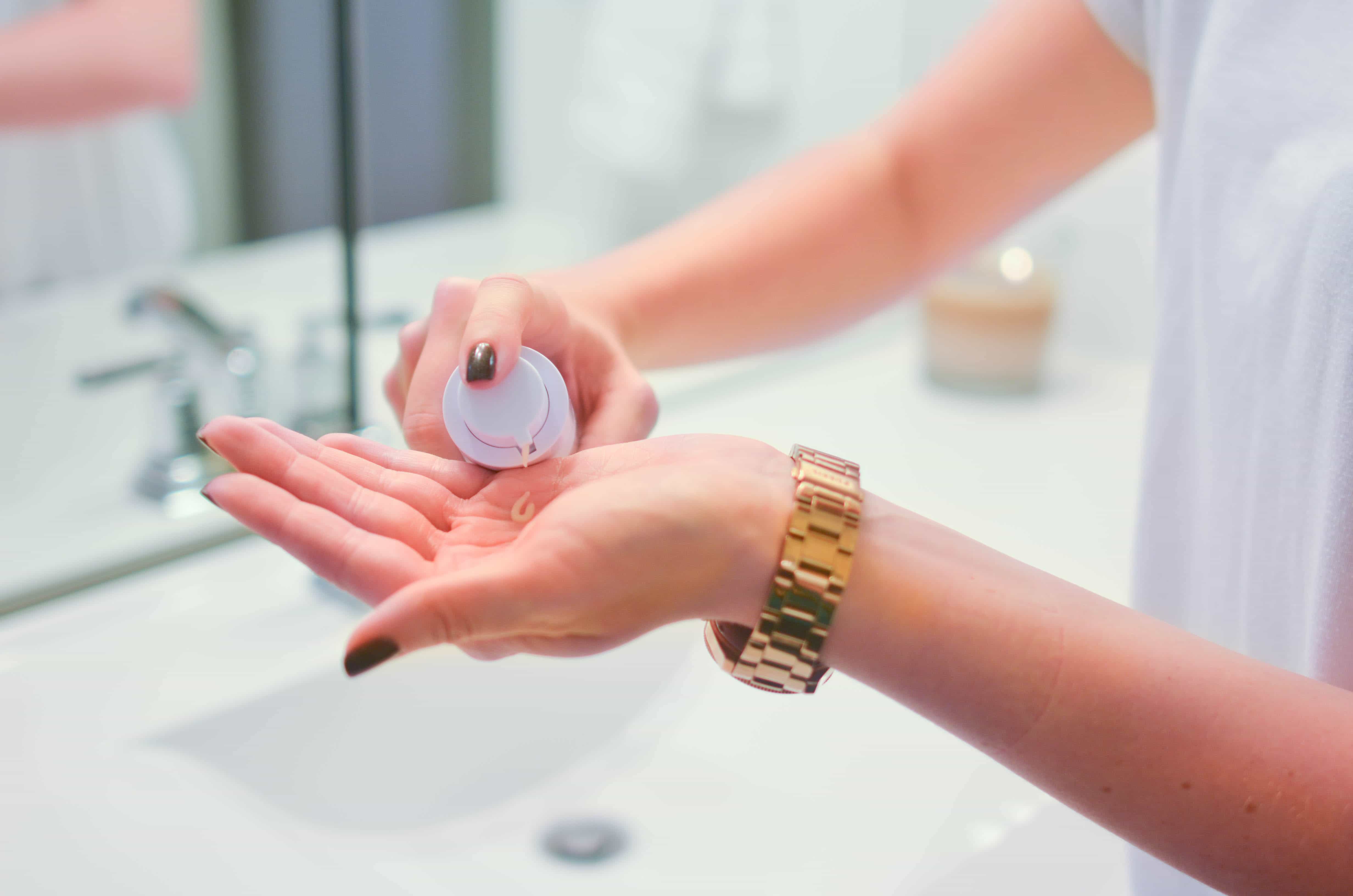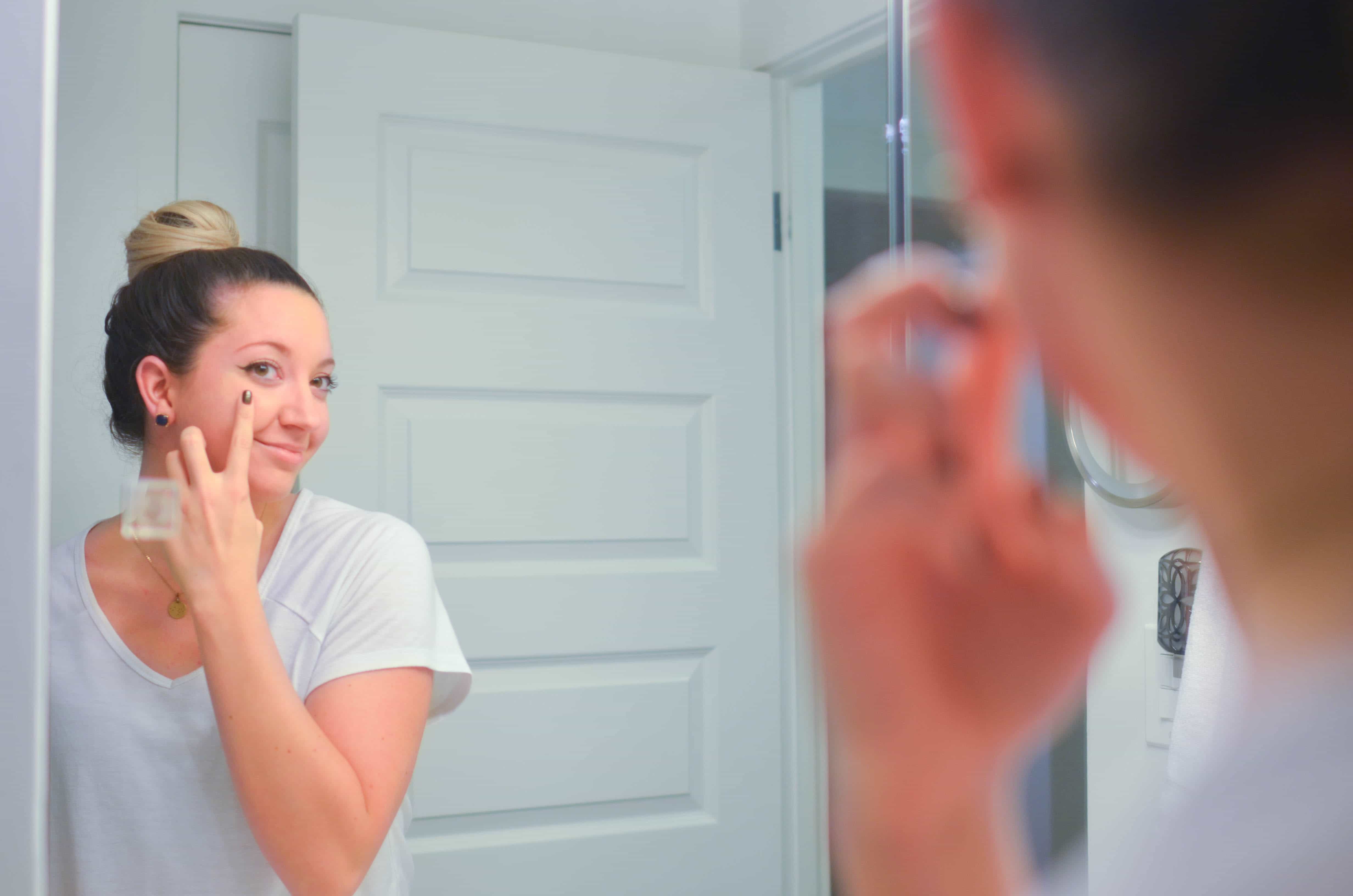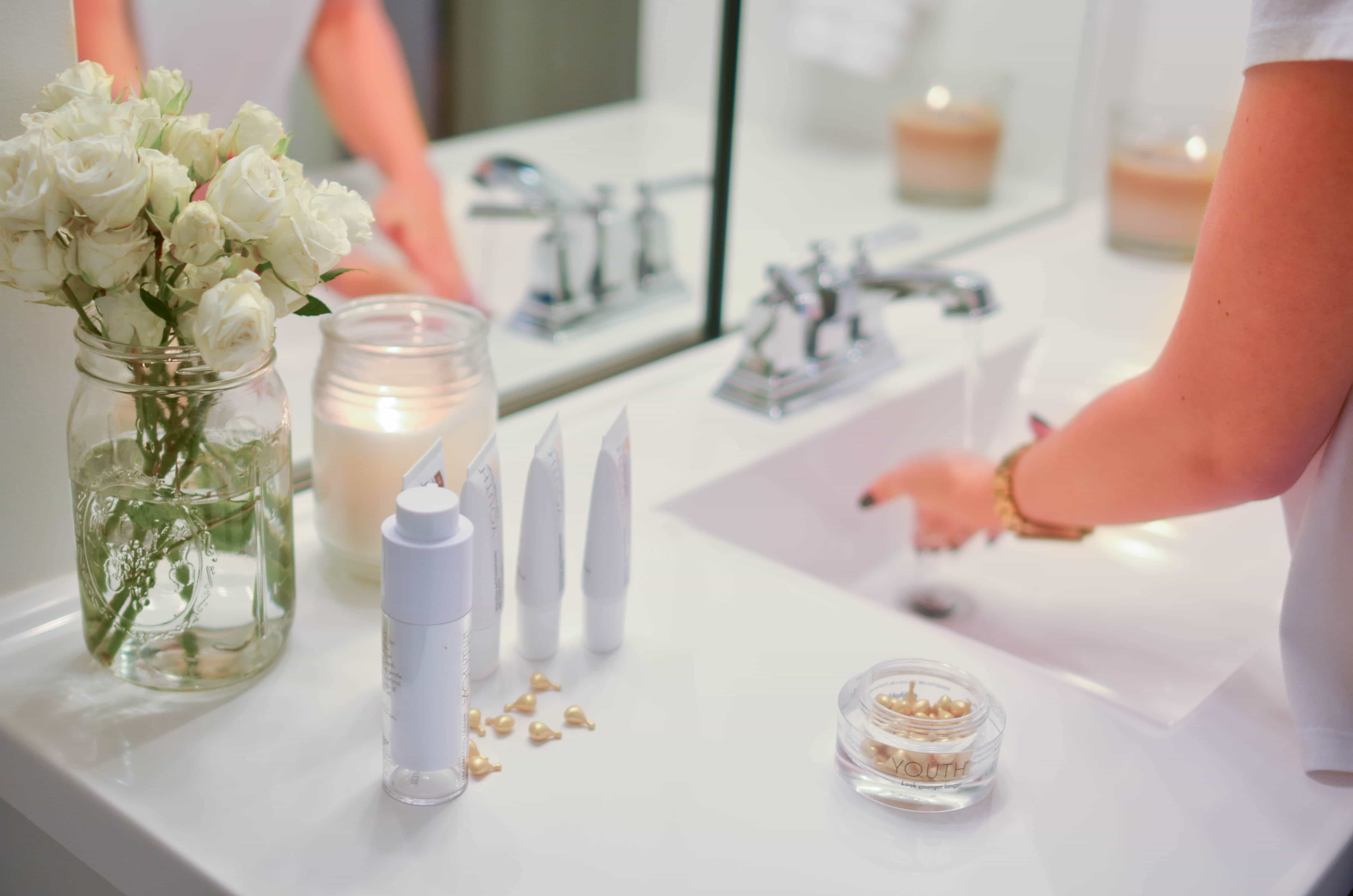 After I have a clean face and pajamas on, I will try to wind down from a crazy day by making sure my bedroom is super cozy by lighting a candle and turning my oil diffuser on. (I did this shoot at my Mom's so that's why this bedroom probably doesn't look familiar! Lol!) Sometimes it's nice to switch it up!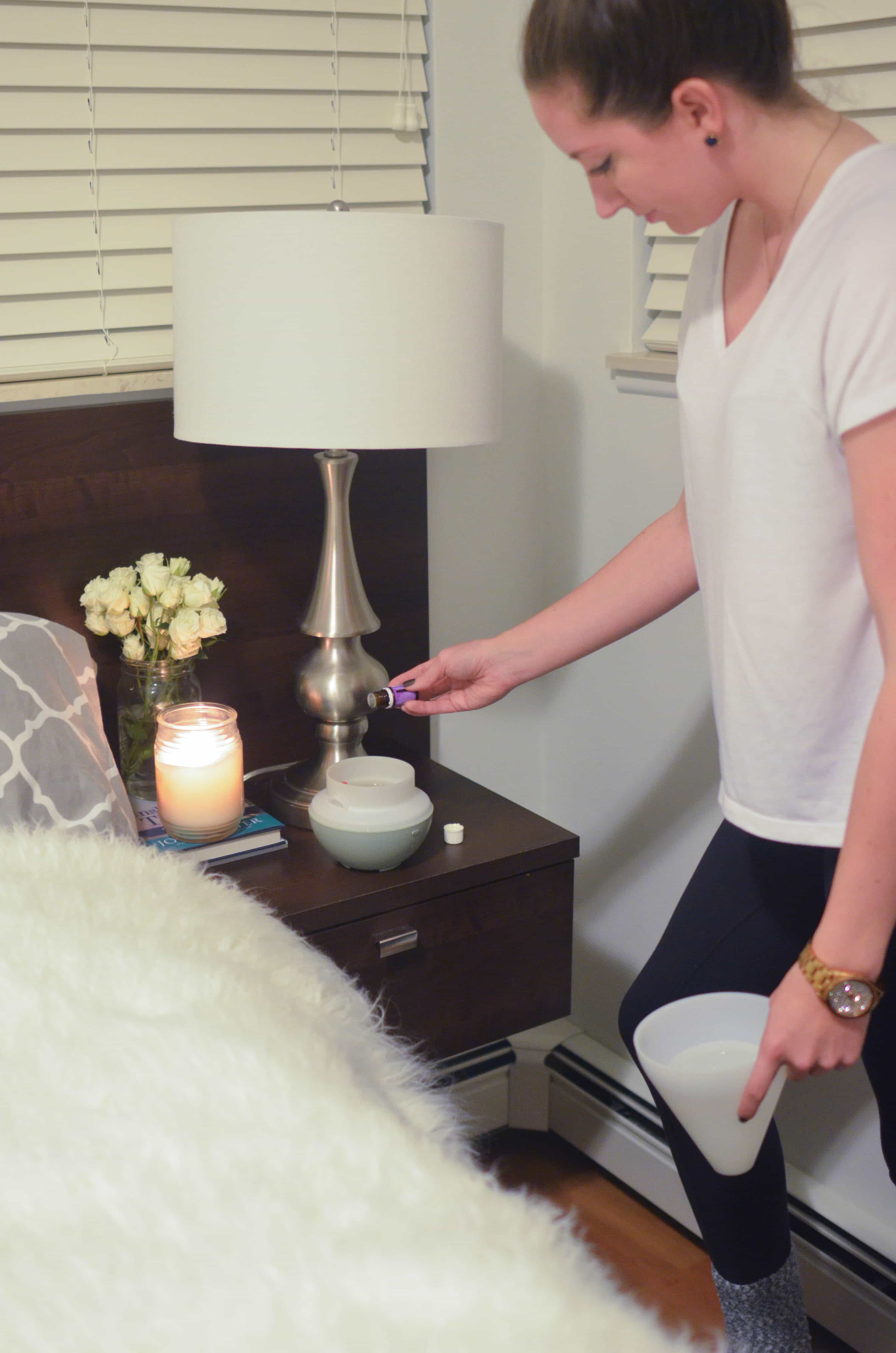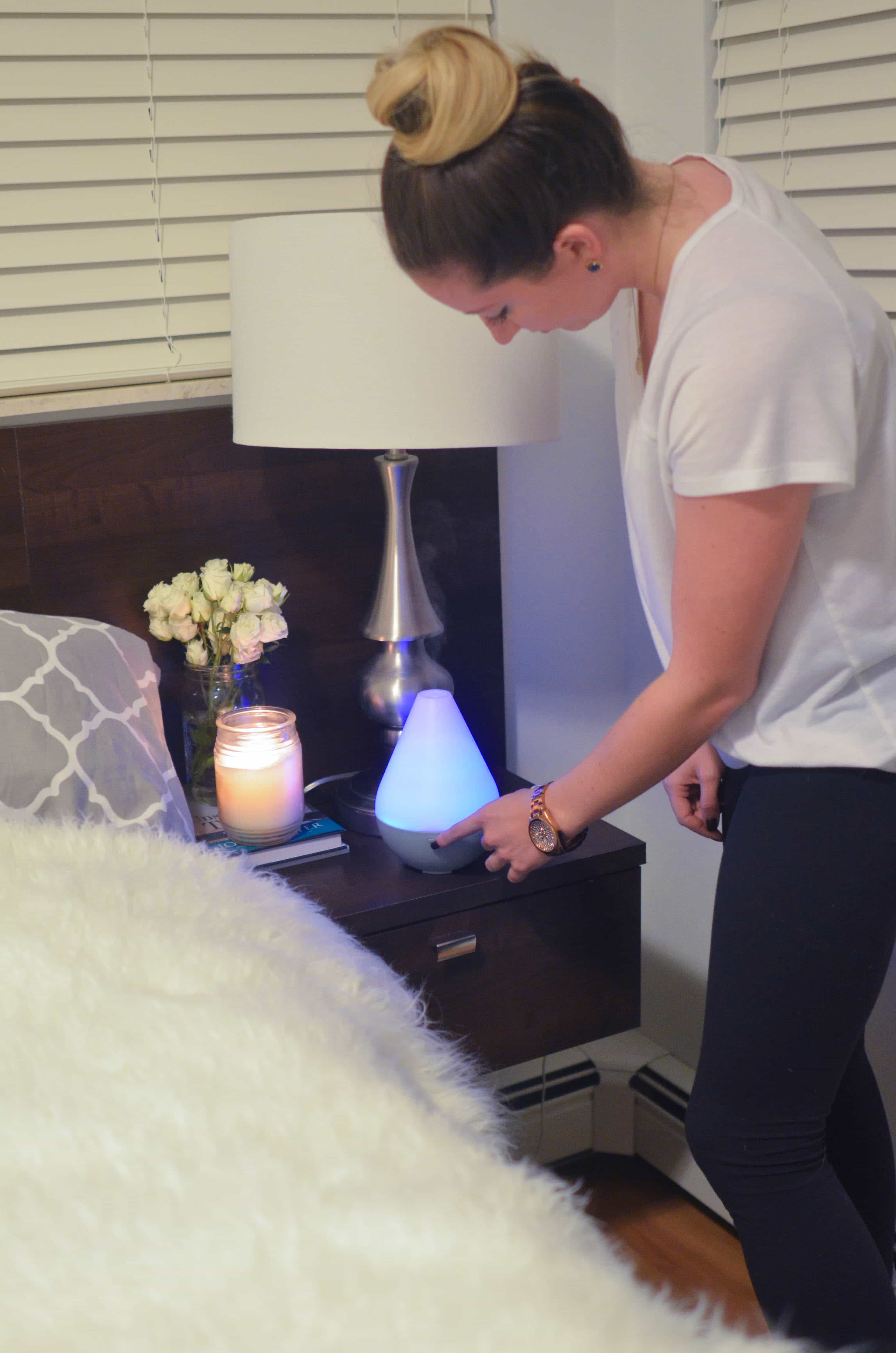 My favorite oils to diffuse at night are lavender, tea tree, lemon, or my "breathe easier" blend. Comment your favorite oils at the end of the post… I'm curious what you guys like! I also linked my favorite brand of oils along with the diffuser I have in my bedroom (it's a little different than my Mom's that is pictured).

After that I will usually get comfy by writing in my journal, meditating, or reading. There is something so therapeutic about reading that really puts me to sleep when I do it at night! It's something I've always done since I was little.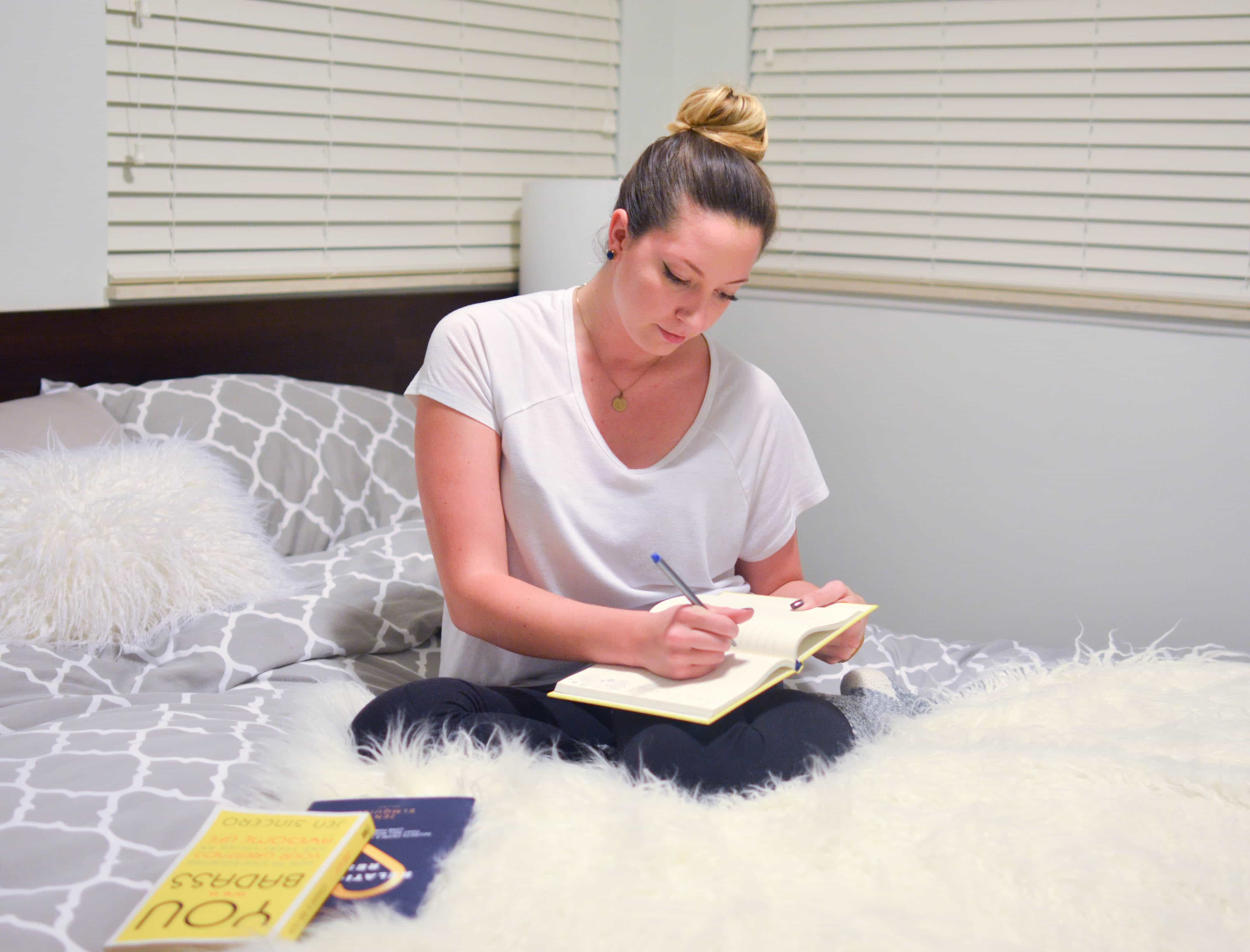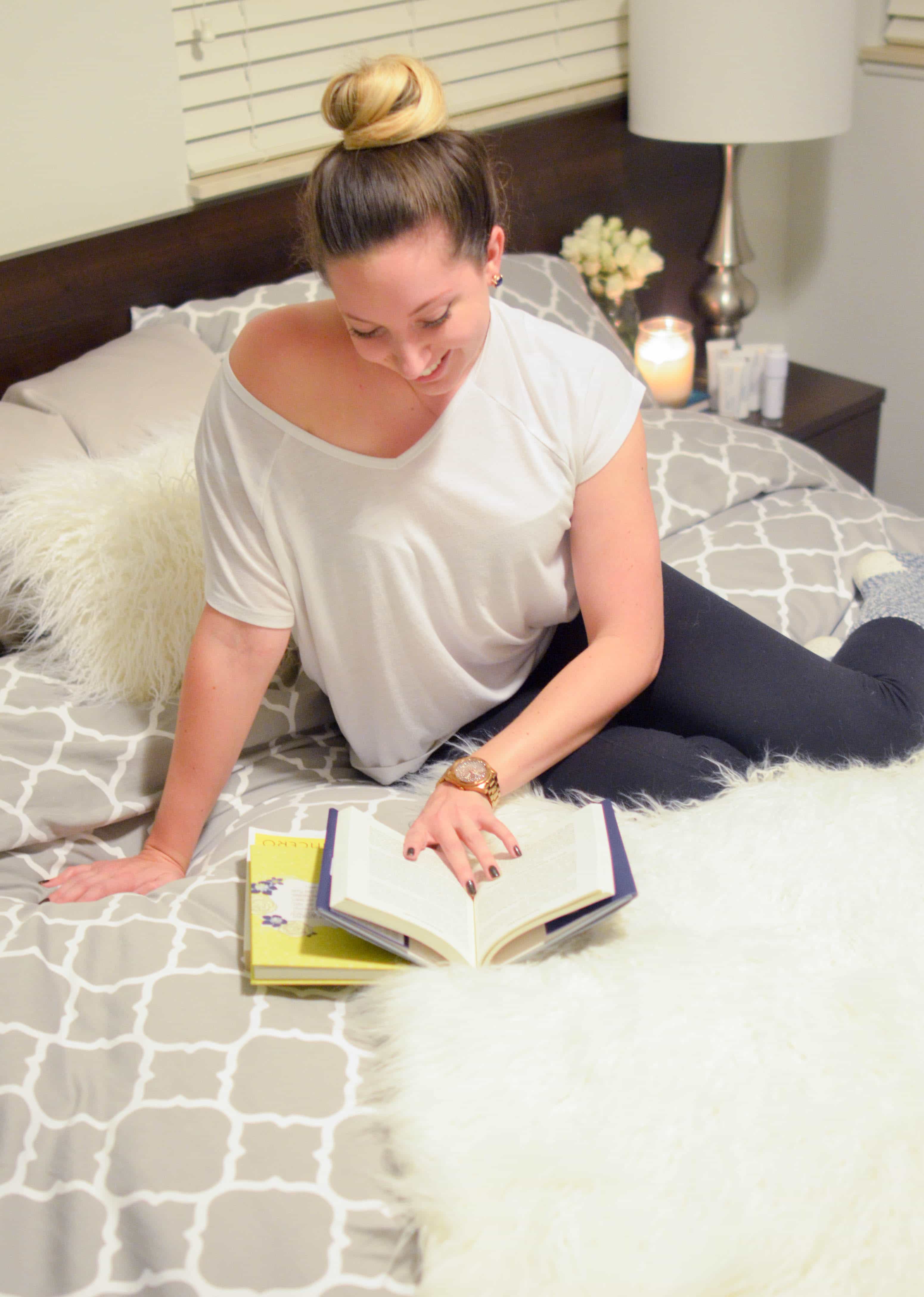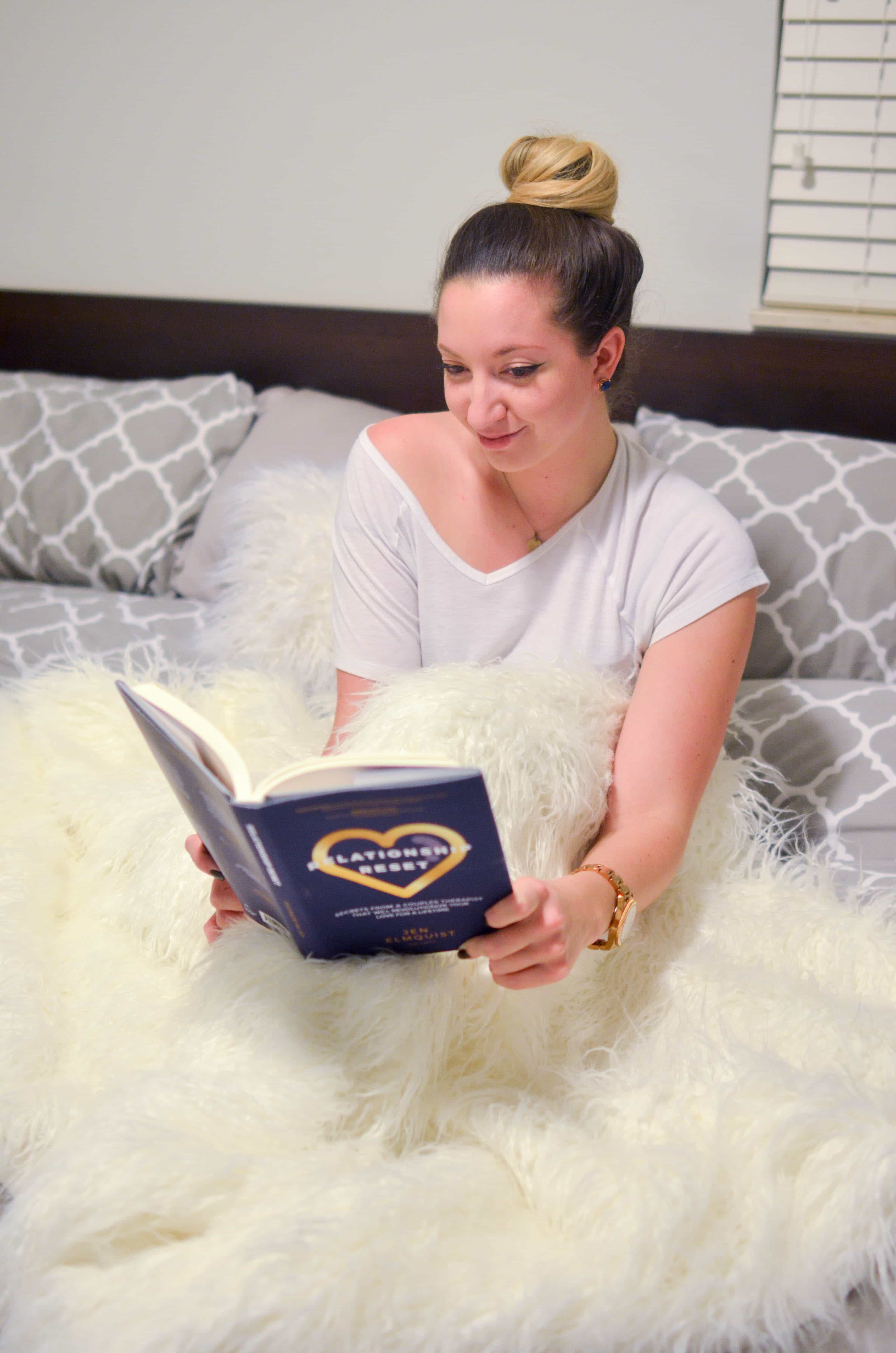 What are your favorite ways to wind down for the night? I'd love to hear your thoughts too!
PS: I have some SUPER exciting news I'll be sharing on insta in the next week and a half and I can't wait because it's something I have yet to do. Just think free stuff ? Can't wait to share the surprise!!
Hope everyone is having an amazing weekend! (This is my first weekend where I don't have much planned and it FEELS SO GOOD. ?
XOXO,
Sara ?