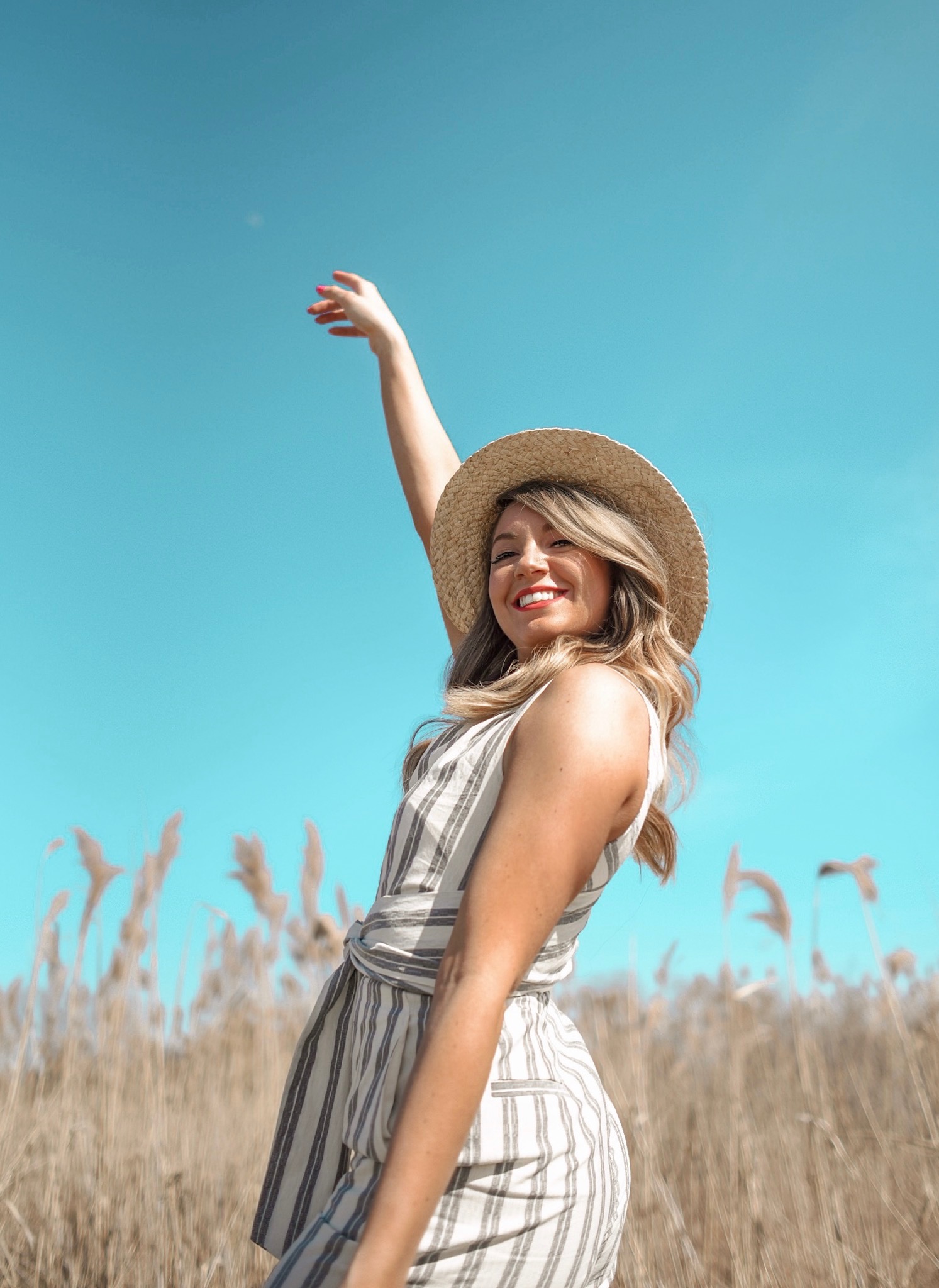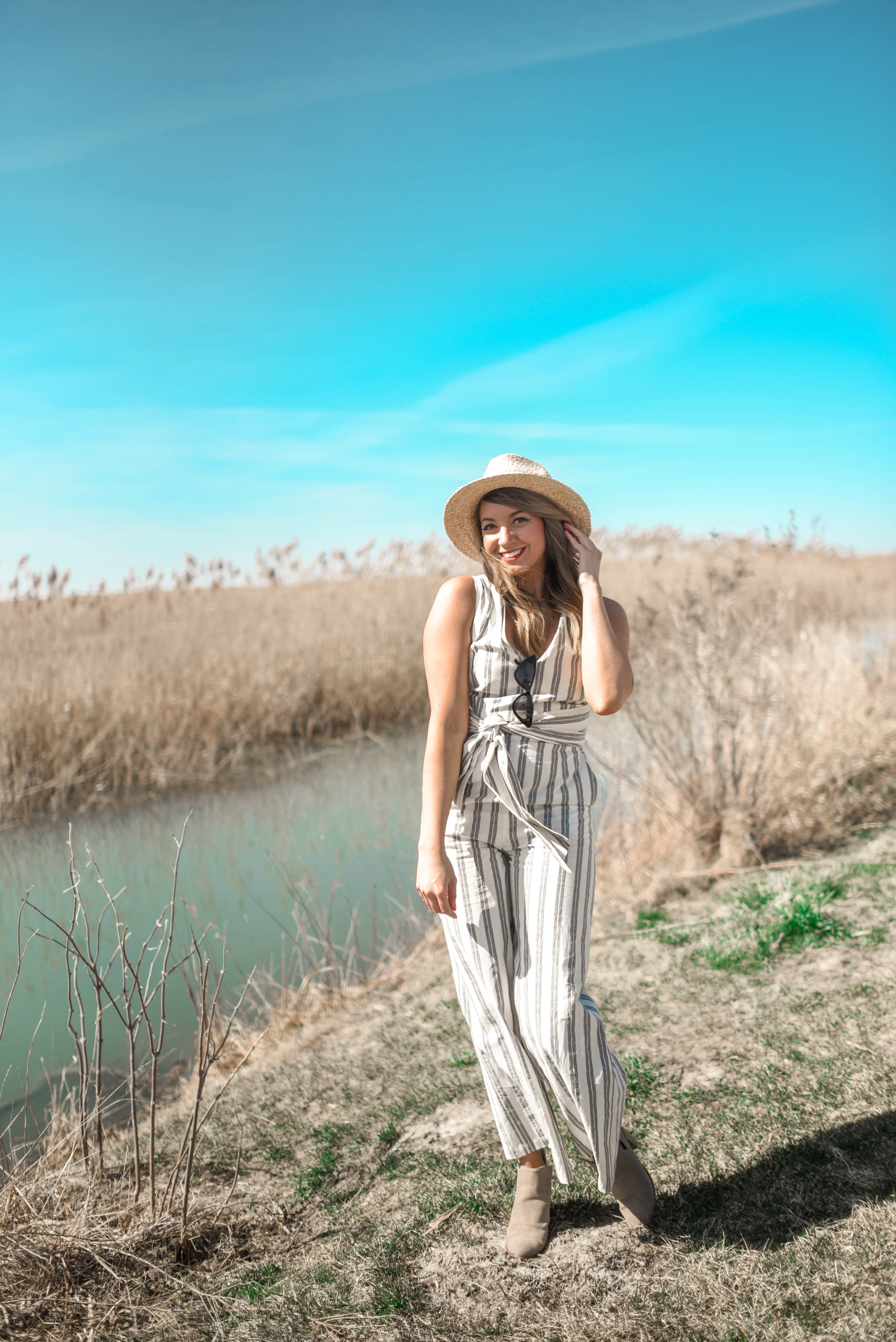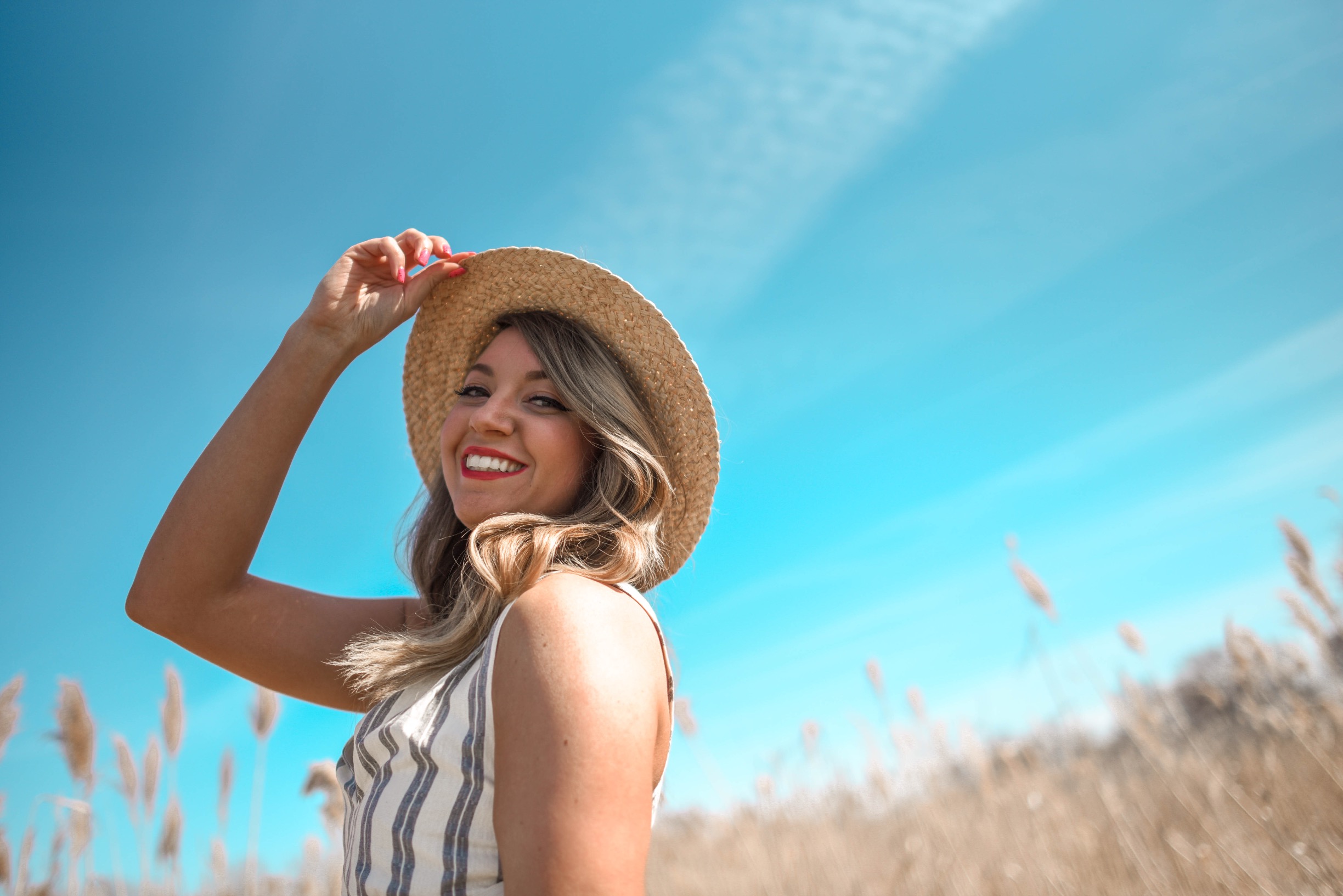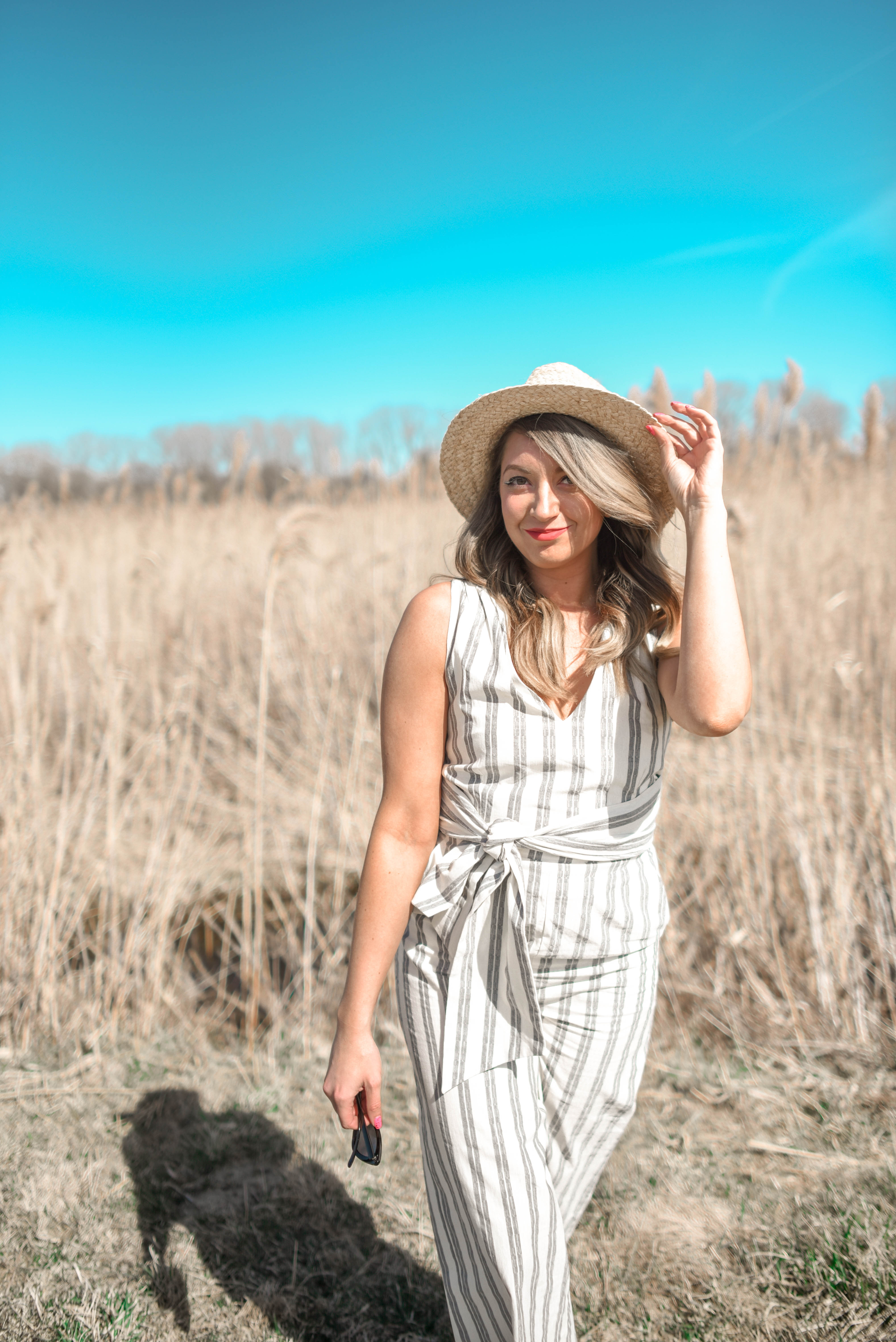 One thing that's essential for my happiness is being grateful. I always try to make a point to take a step back and remember the little things that I have so much to be thankful for. I try to bring my mind back to this positive place when I find myself being cynical or having depressed moods. I'd be a liar if I said that none of us had bad days. It's so normal, but I have found over the years that switching your thinking when you're having a bad day can do wonders.
 The positive energy you put out there will come right back to you. ?
With that being said, I wanted to share 10 little things that made me smile this past week and maybe I'll inspire you to take a deep dive into your own life and find some small things that made you smile. ?
WARM WEATHER
You all know I had to make that my number one. ? There's something so refreshing about stepping outside in the warmth and being surrounded by everyone who is genuinely so happy to be outside as well. It's the best feeling.
Heart-to-hearts
Last Thursday I went to an event in Detroit with one of my best friends, Julie. We got to learn about an awesome beauty company, Beauty Counter. If you've never heard of them before (I hadn't), its mission is to get safer products into the hand of everyone—which I can appreciate. Anyway, Julie and I were able to enjoy a few glasses of wine at Vertical and had some heart-to-heart conversations that made my heart so full. My best girlfriends and I try to hang out as much as we can. It's so important to have close relationships where you can confide in other people and support them.
Fresh cut flowers
Last Saturday I picked up three bunches of fresh cut tulips from Trader Joe's while I was running my errands and once I got home and put them in vases I couldn't help but smile. Opening up the windows and adding fresh flowers to your home truly makes it feel like Spring.
Brunch
Julie and I ate brunch at Iron Horse in downtown Royal Oak. This spot is starting to become one of my top favorites for brunch in Royal Oak! The menu is very unique (stuffed avocados, mexican corn cakes with eggs, etc.) Sitting down with close friends over a delicious meal always puts a smile on my face.
Friendship
Julie also helped me with some home improvement over the weekend. I desperately needed a new rug in my living room as the old one was stained. I basically put off the task for a few weeks before I had enough and asked if she would go to Lowe's with me to grab a new area rug. She agreed and ended up helping me move ALL my furniture so we could get the rug laid out. (PS my couch is so heavy). I can't even tell you how grateful I was because it would have probably taken me twice as long to do by myself. When we take a moment to think about how much our friends and family do for us it's really pretty amazing.
Spending time with my parent's dog
Let's be honest, a few snuggles from any pet can turn any person's day around. I always get happy when I see my parent's dog after not seeing him for a long time. He's a labradoodle and the most loving creature ever! He can never get enough snuggles and attention.
Watching the sunset
Over the weekend I watched the sun go down over the water and it was so peaceful. Feels so good to step away from the craziness of life and watch something so breathtaking.
Getting small compliments
While my Mom was checking out at the grocery store, an older woman came up to me and said, "I hope you don't find this weird, but you look absolutely stunning!" I had just finished the shoot I did for this post so I was wearing the jumpsuit and hat with block heeled booties. I honestly couldn't believe how sweet she was and gave her a compliment back. Sometimes I forget how much power a small compliment has on someone's day!
Eating dinner outside with my parents
So this might be similar to the "warm weather" point, but it was the first meal I was able to eat outside all year and it was amazing! Can't wait for many more meals to be eaten outside…
 Small gestures
Today, my landlord was in my apartment fixing some of my drains and at the end of the work day I got a text saying, "… Oh, and I took the trash out for you since it's trash day." How sweet is that?!? Something so small can have such an impact.
I also linked some similar jumpsuits and hats below. I hope you guys have an awesome rest of your week! I'm going to a barbeque in Ann Arbor this weekend and I can't wait. I was thinking about doing one of my FIRST EVER vlogs. I'm nervous but I think it's the right step I need to take. Hopefully, you guys enjoy seeing more BTS of my life. ?
Shop the Post