Happy Friday Jr. loves! ?
I'm SO excited to share this post because I was able to partner with one of my favorite brands, Charming Charlie! ?? If you also love this store, then you will definitely love this post!
I also wanted to do a little research on what colors would be popular this Fall and found this trending 2017 Pantone color palette:


I loved the blue and green hues in this palette and it seemed like it would be fun to throw a few looks together based off this palette. There's something about earth tones like these that just give off a "calm" vibe, which I have really been needing lately—because "life is crazy" (yes, I say that almost every day… ask any of my friends). ?
Look .01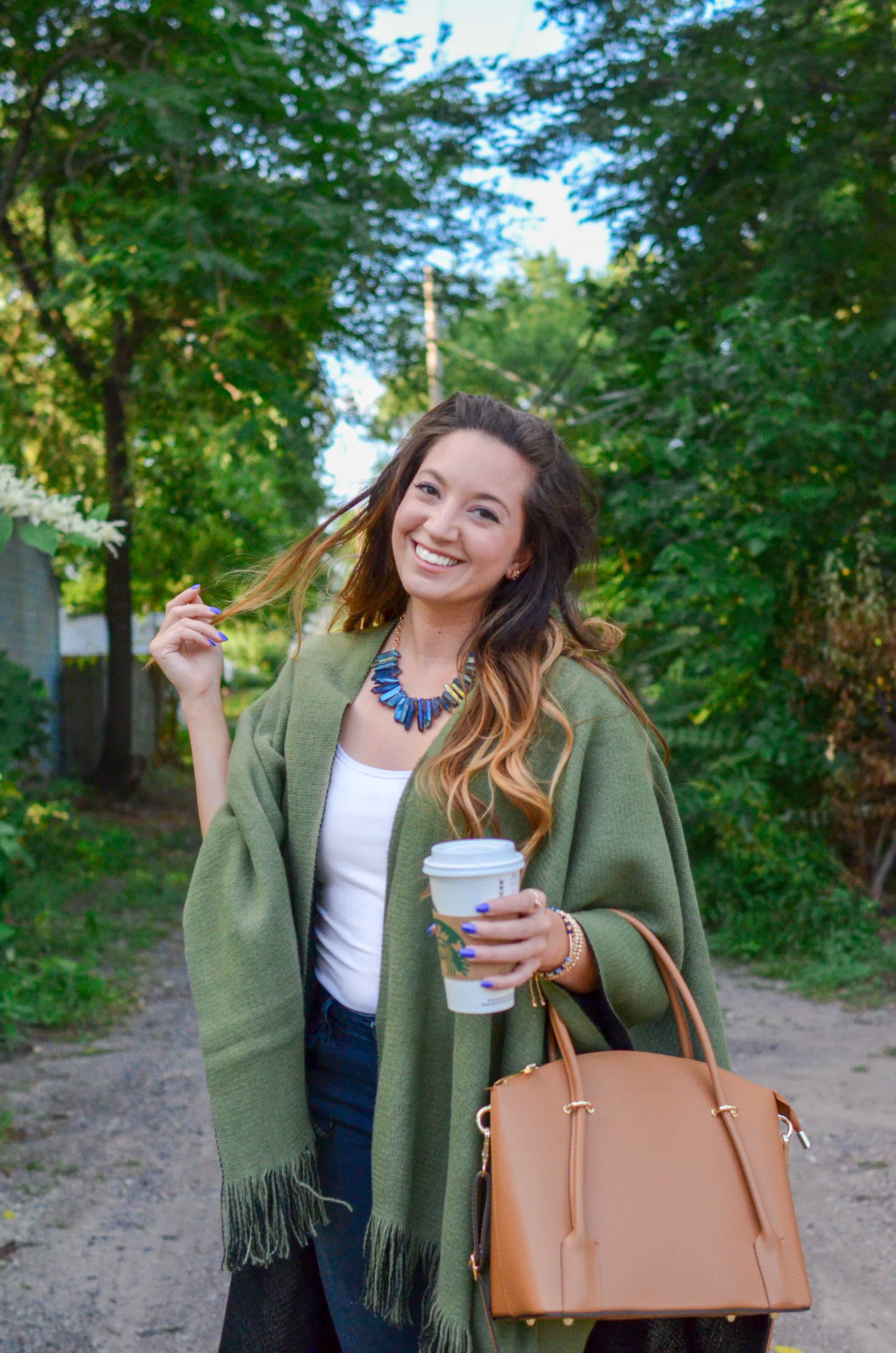 The best part about this ruana is that it's reversible… this first look features the piece showing the green side and the following look you will see the reserve side in black.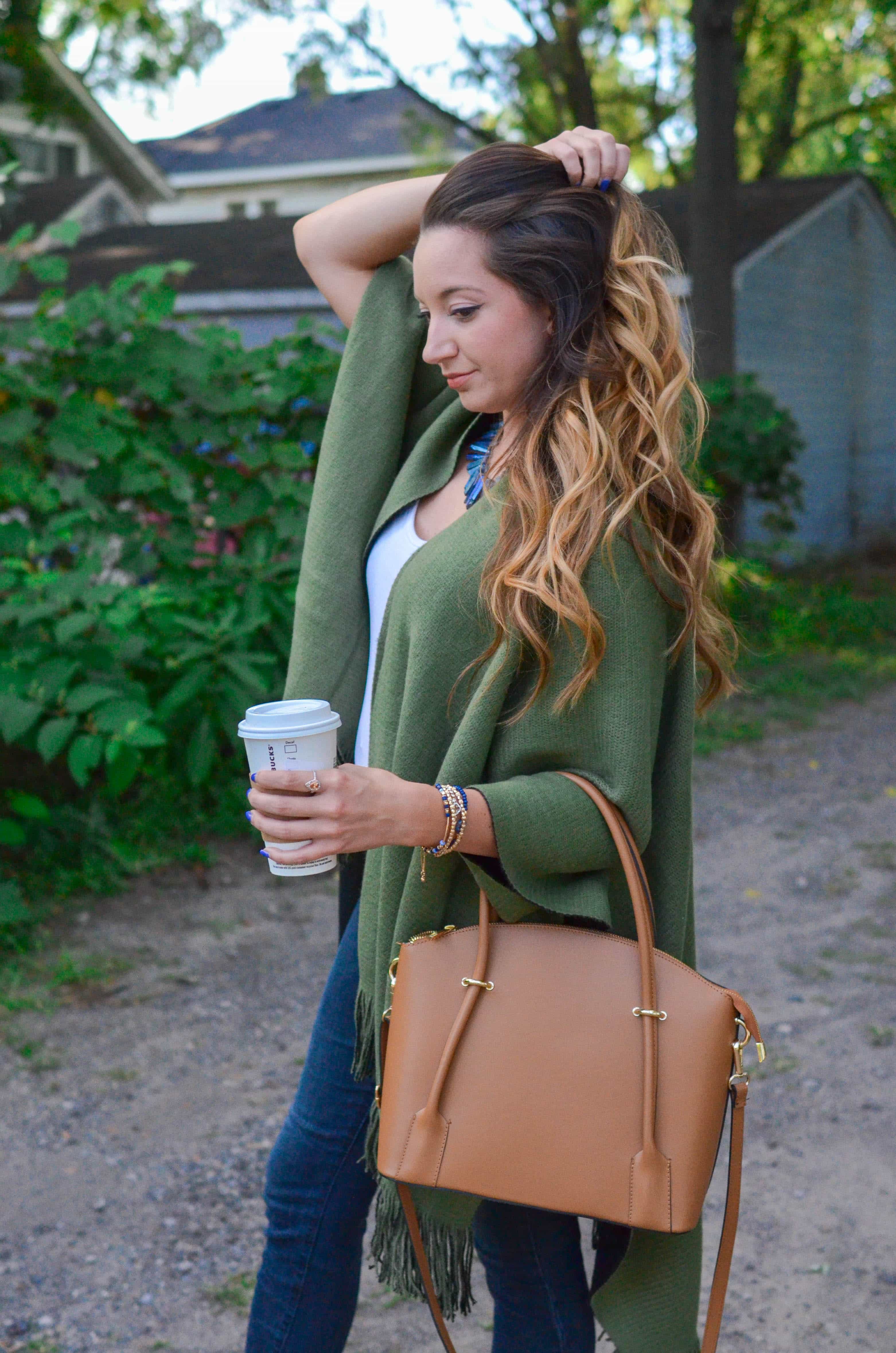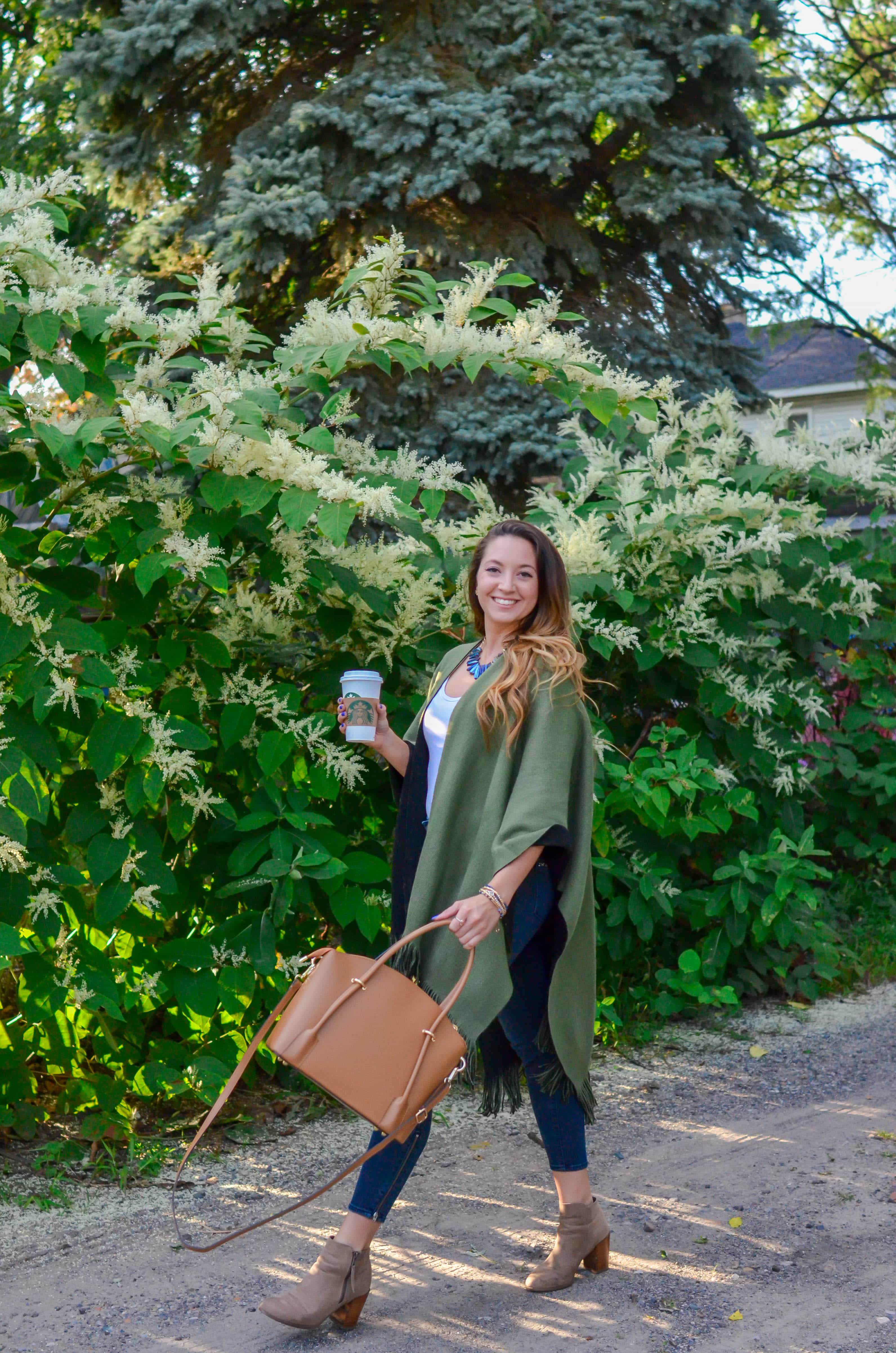 I wanted to accent the green side with different hues of blue with my jeans and jewelry. I also love to pair my outfits with beige tones because it's one of my favorite colors for fall!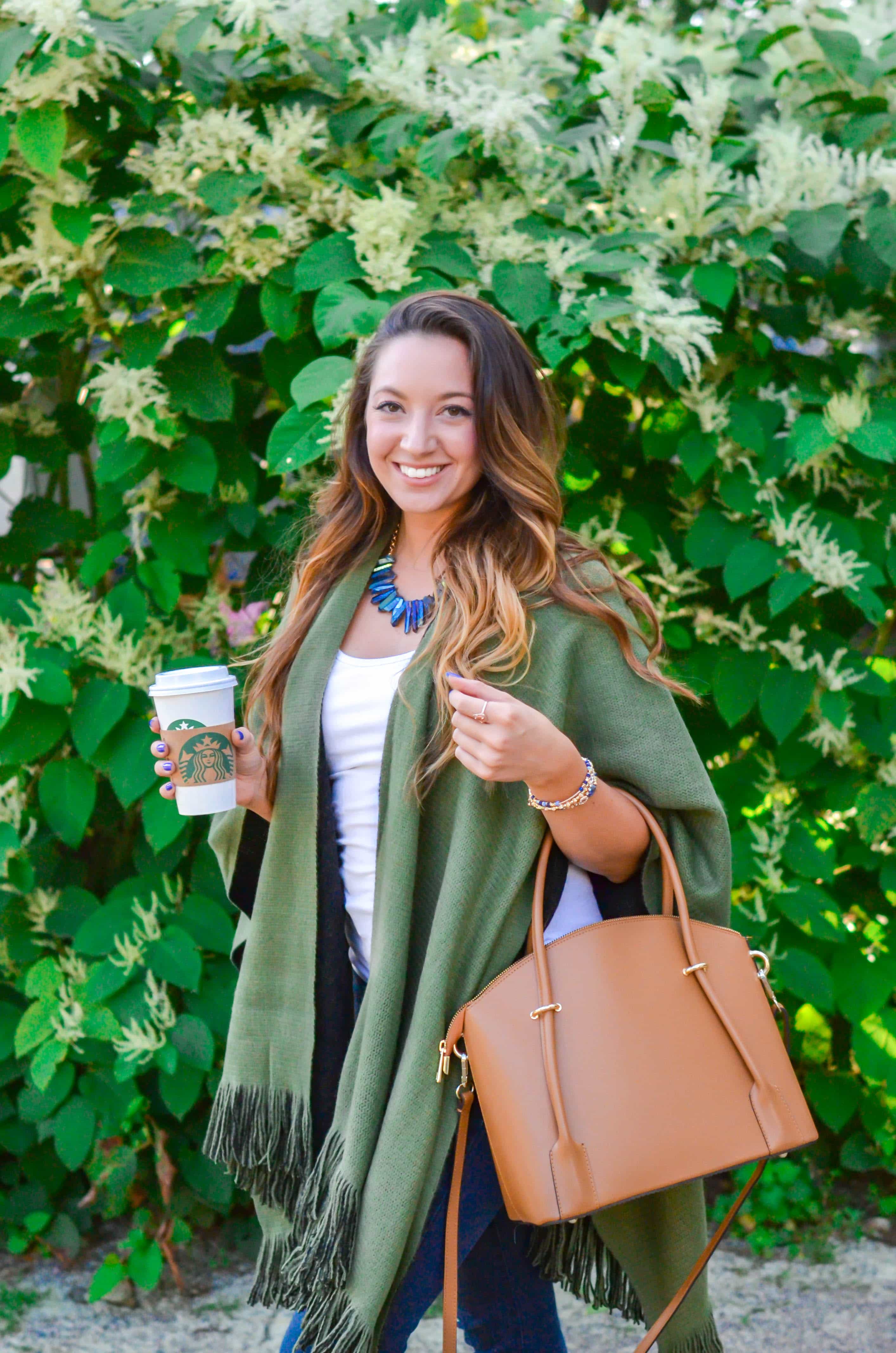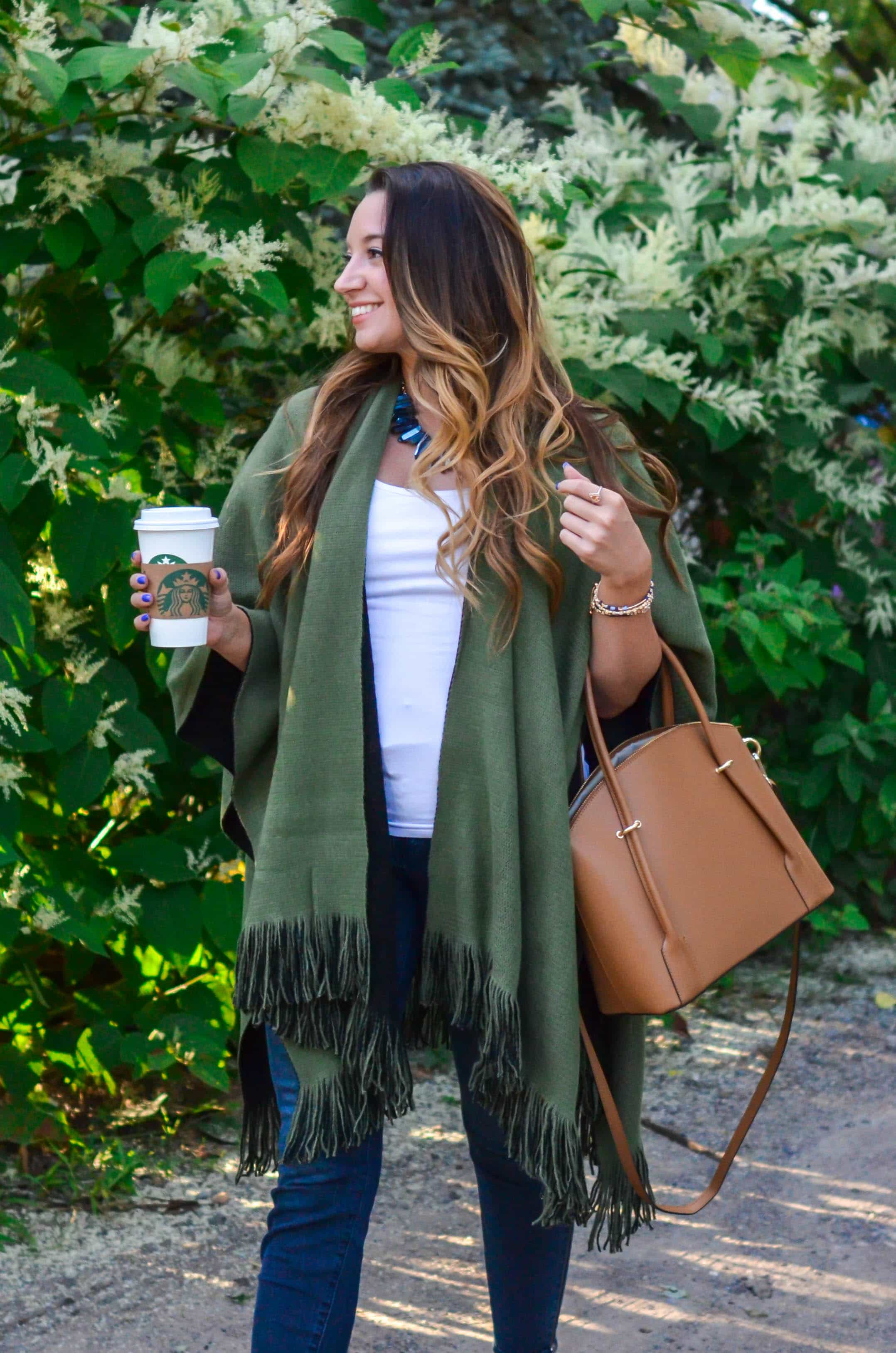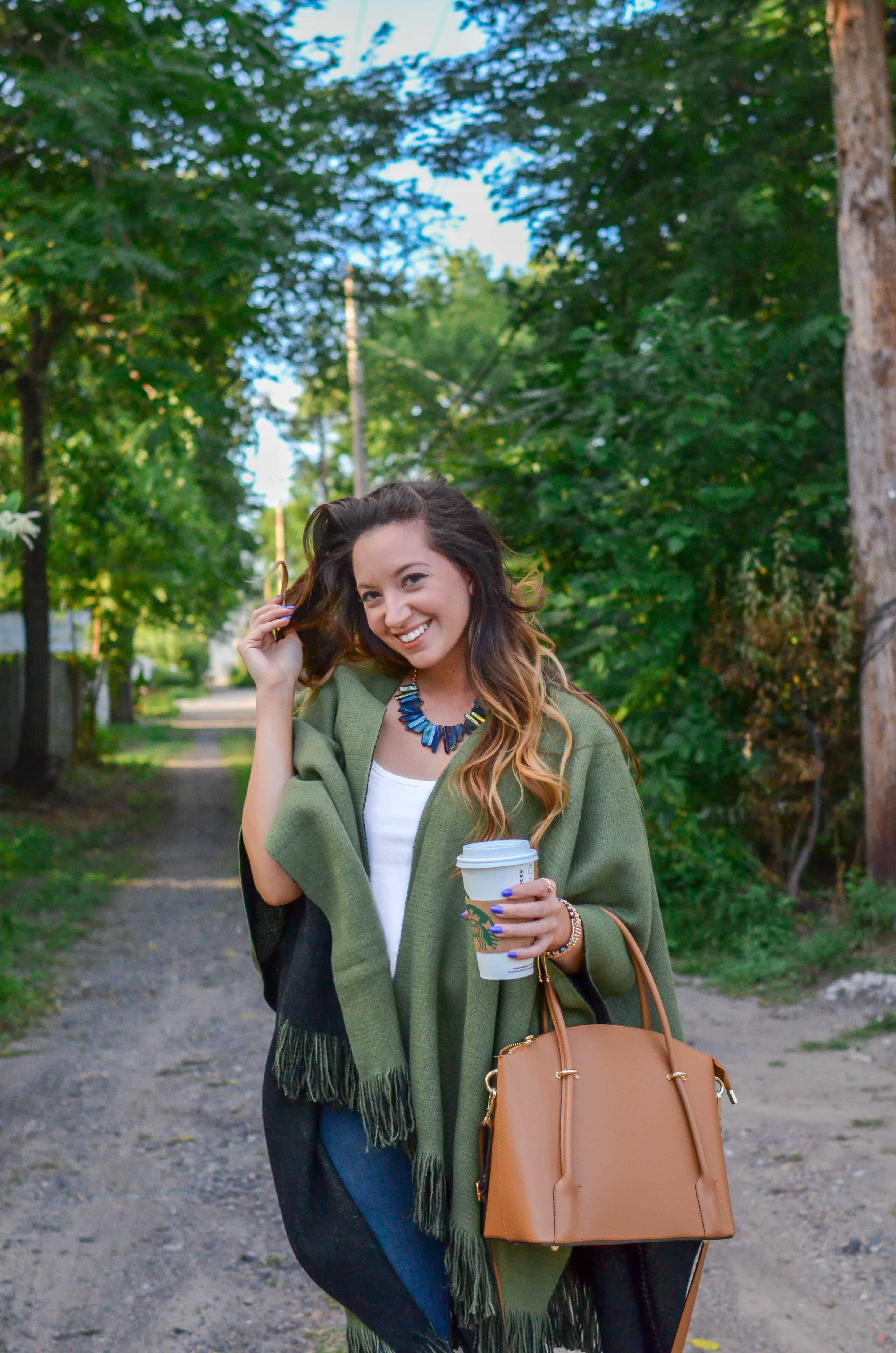 Shop this Look
Look .02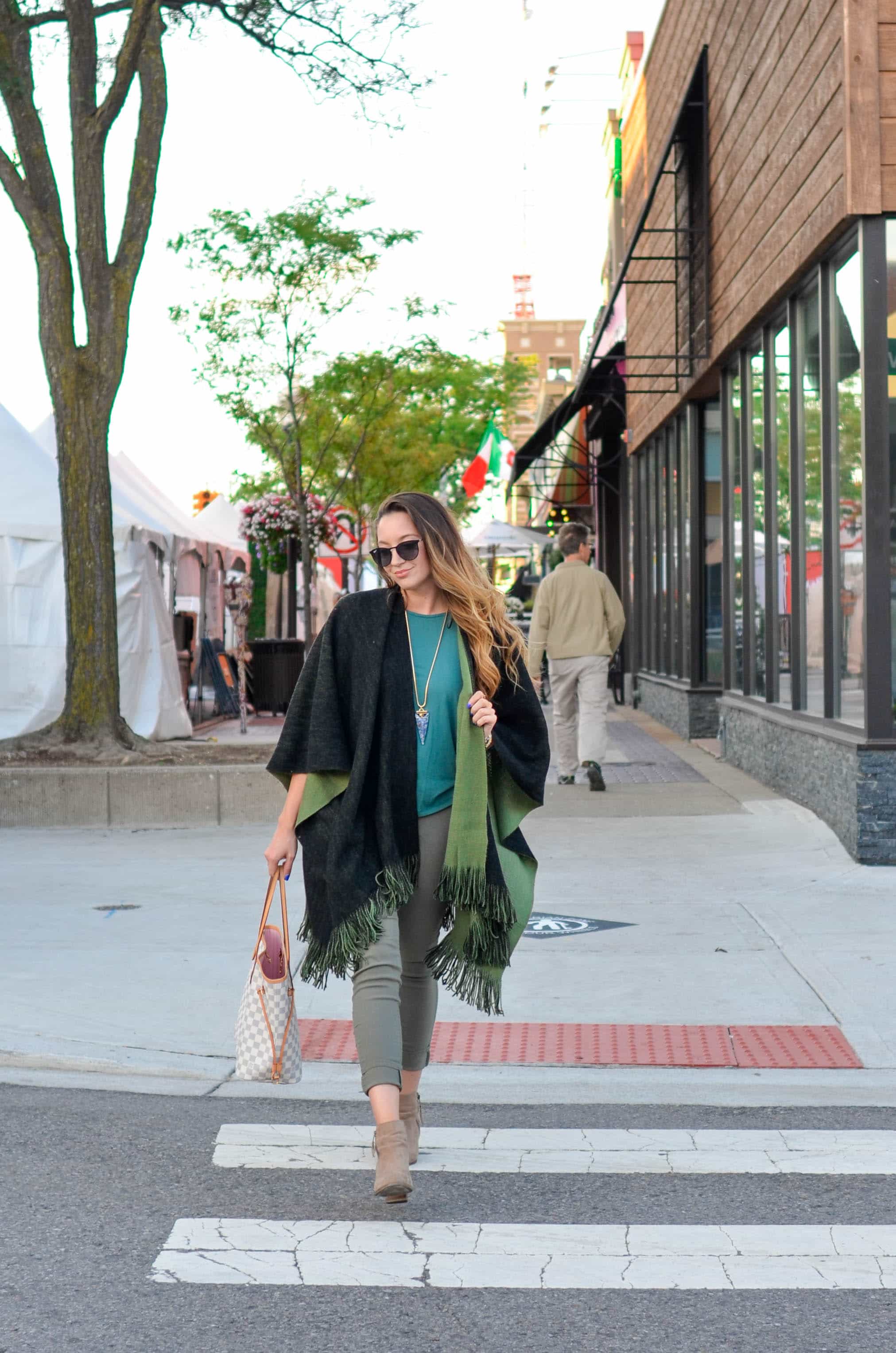 For the black side, I wanted the rest of my pieces to be more colorful. I accented it with olive green jeans and a teal top. I'm also loving this stone arrow necklace! It's quite the statement necklace—and it's gorg!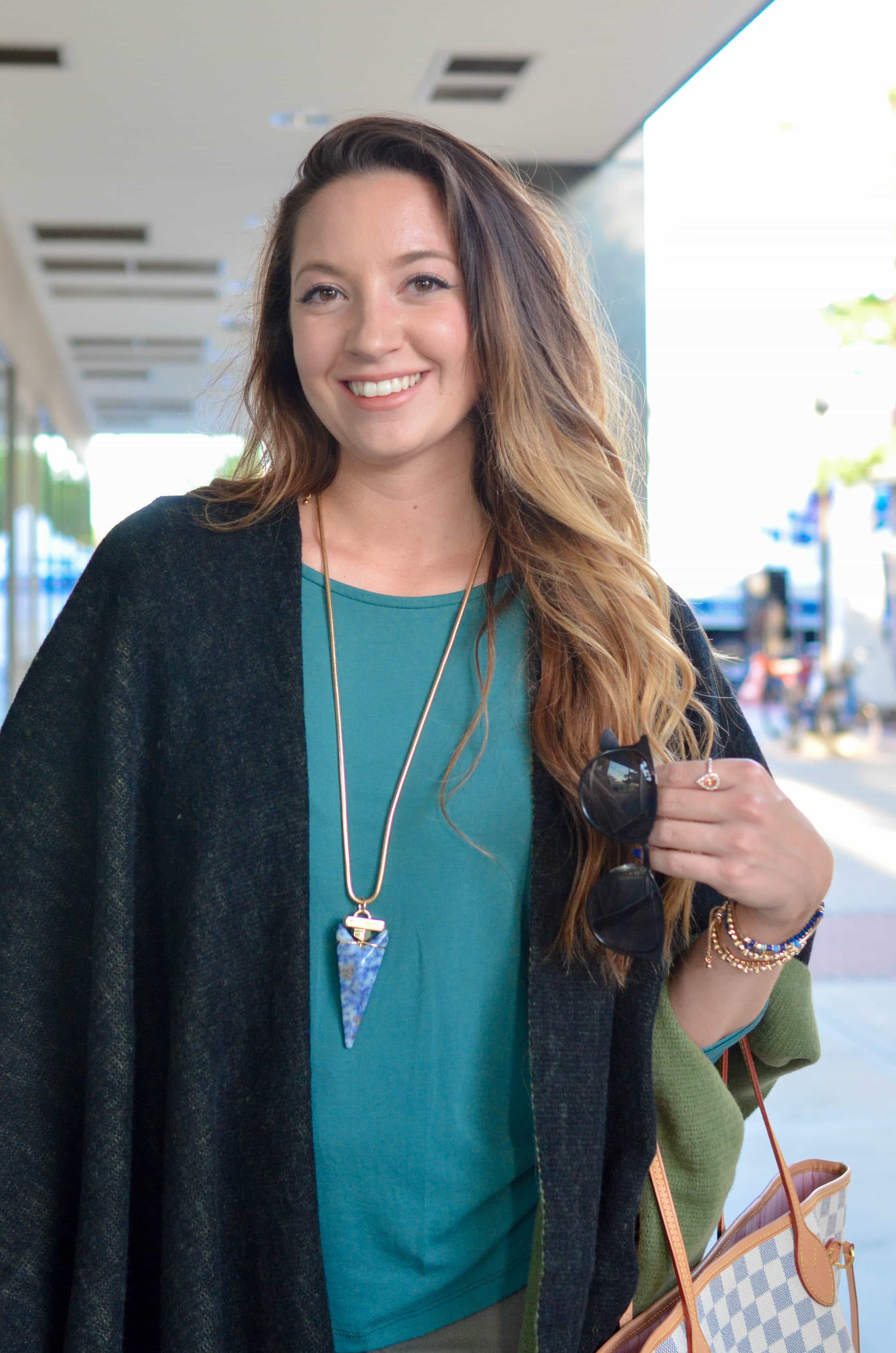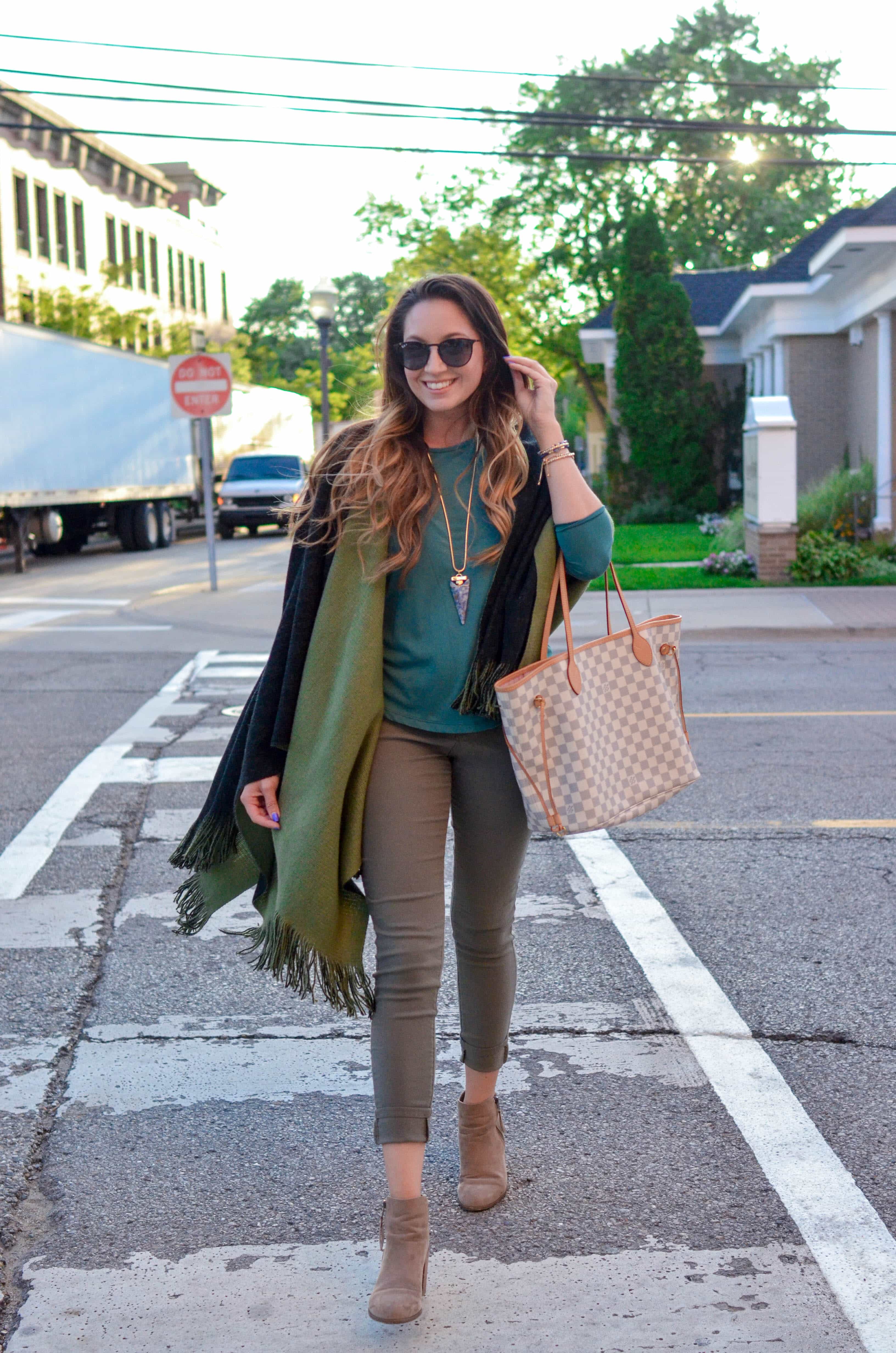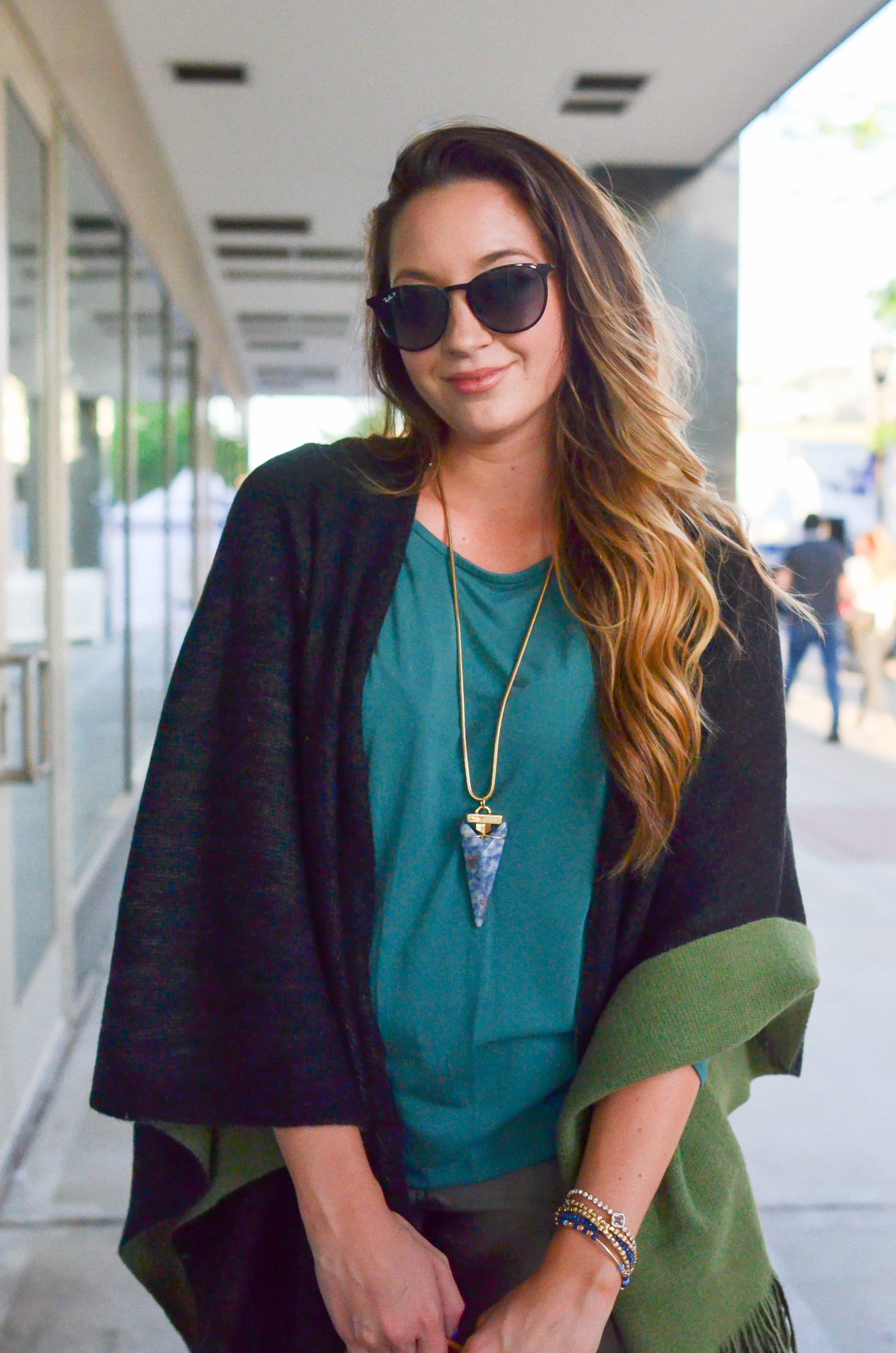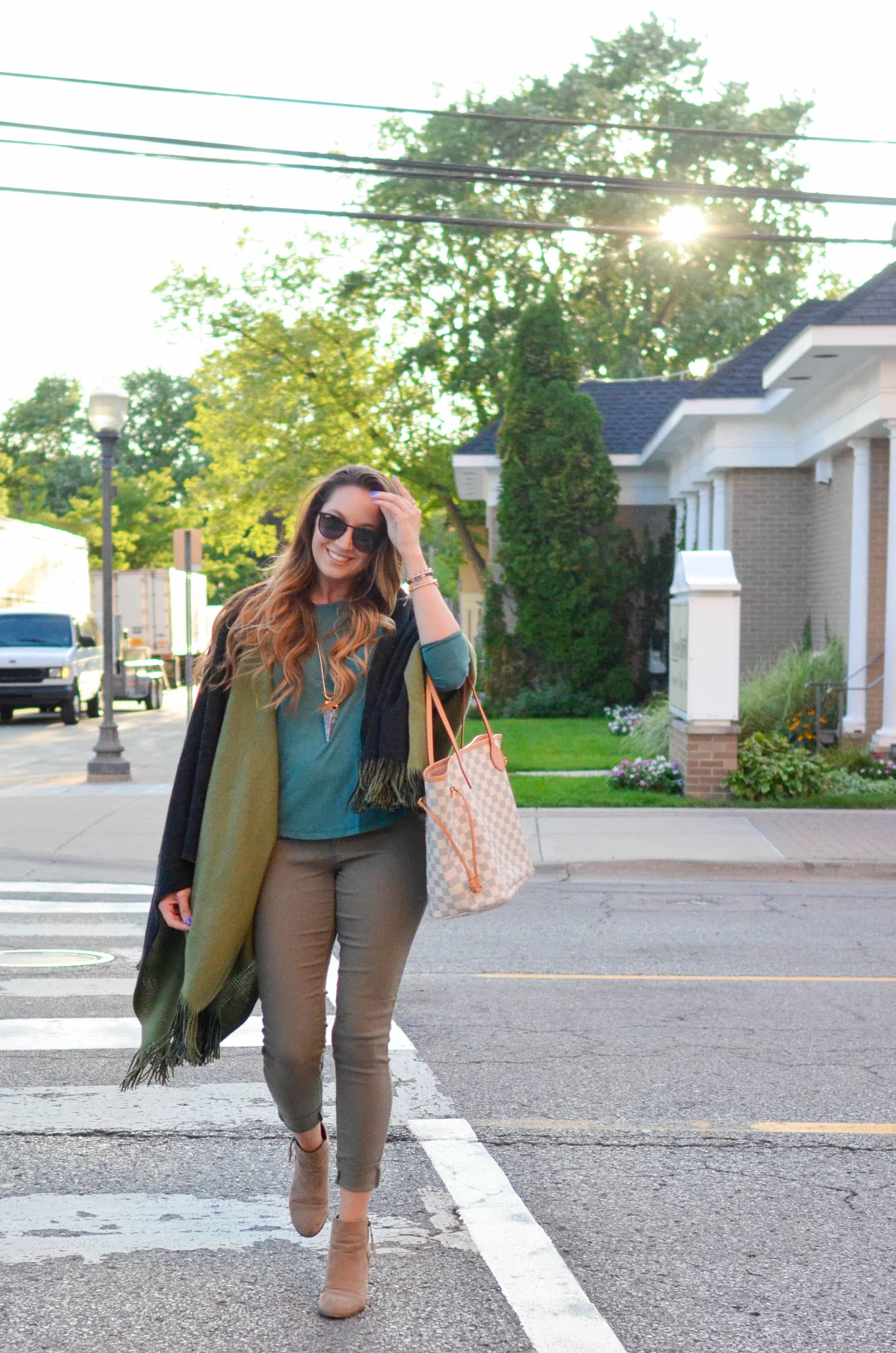 Shop this Look
I hope you guys liked this one! I absolutely love color and it's fun to play with it in life! ? Let me know if there is anythign you'd like to see me style for the Fall season in the comments below. Thinking it about doing a celebrity inspired look soon…
Hope everyone has an awesome, safe and productive weekend!
Cheers,
Sara ?