May The Fourth Be With You!
James and I are spending the rest of the evening watching Star Wars Movies in honor of May 4th! He really opened up my mind to the whole Star Wars saga. There's so much about the movies that I didn't know like how there was an actual person inside C-3PO (the tall skinnt gold droid) in the first movies along with how much people LOVE blue milk, lol!
We aren't going to have the pleasure of getting blue milk from Disney anytime soon, so we figured we'd make some at home!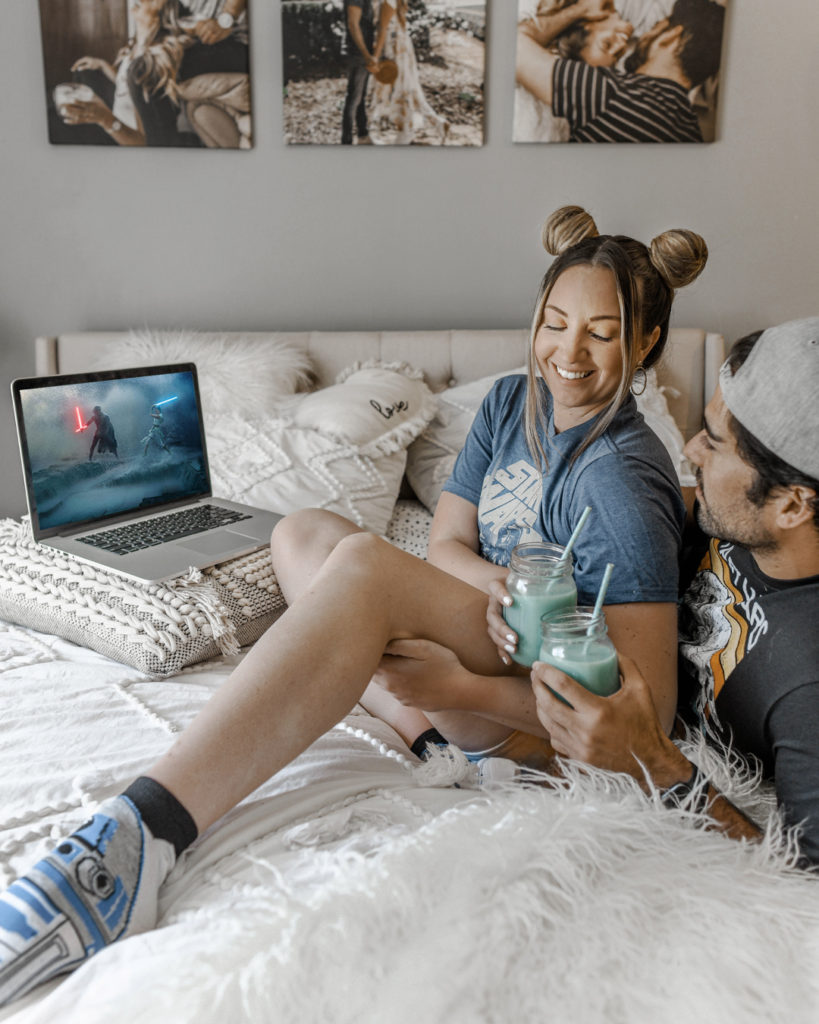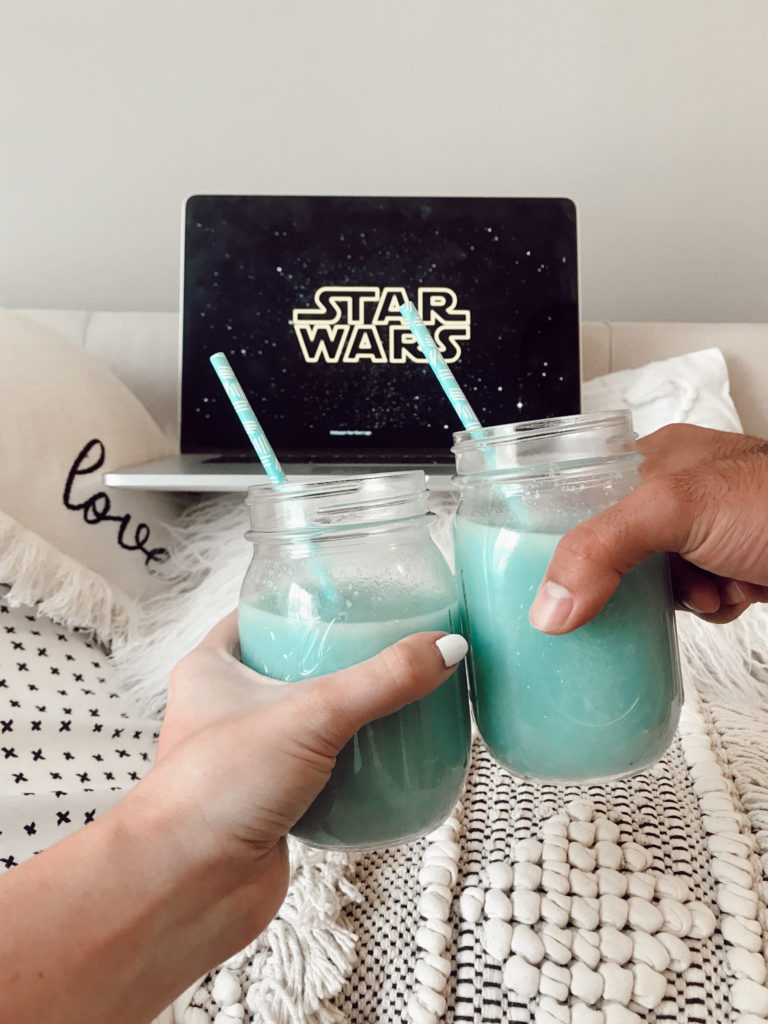 See how we made our blue milk below.
Star Wars Blue Milk Recipe
Serving size: 2 big glasses

• 1.5 cup rice milk
• 1 cup coconut milk
• frozen banana
• 2 cup frozen pineappple chunks
• 9 drops blue food coloring
• 1/2 cup of watermelon or watermelon flavor
• couple drops of passionfruit flavor

Instructions:
Blend together and then pour into some mason jars with your favorite straws!
I hope I inspired you to re-watch some Star Wars. You could even look up some trivia about the movies and make a game out of it because there truly are so many interesting facts about these movies!
Thanks for stopping by! 🙂
Xo Sara
Pin this Article