If you don't follow me on Instagram stories you probably wouldn't know that I have a real obsession with buffalo cauliflower, haha. So much so, I decided to brainstorm some new ways to eat it with this extra time in quarantine. I usually just throw the sauce on and bake then go to town with some ranch but I played around with some ideas in my Mom's kitchen last week and I must say, we were so impressed with these ideas!
By the time my Dad got home he probably ate six tacos, he loved the taco idea so much, haha! My Mom is also not a fan of spicy food, but she loved the tacos despite the kick. I guess it's safe to say the taco idea was the household favorite!
Before we get into the different ways we can eat buffalo cauliflower let me show you how to make buffalo cauliflower. This will be the base to any way you'd like to prepare it to eat!
How To Make Buffalo Cauliflower
Serving size: about 2-3 people

Ingredients:
1 head of cauliflower
1/2 cup of Frank's Red Hot (you can also use any hot sauce but Frank's is traditional wing sauce)
2 tbs butter
olive oil
salt and pepper to taste
garlic powder to taste

Directions:
1. Set oven to broil on 350.
2. Wash and cut cauliflower into bite-size pieces.
3. Add cauliflower to mixing bowl and coat pieces with a little bit of olive oil or avocado oil to coat. Season with salt, pepper, and garlic powder. Mix well.
4. Add mixture to a baking sheet and put in oven for 10 minutes.
5. While that's baking, melt the butter and mix the butter with the hot sauce. Pull the cauliflower out after the 10 minutes is up and put back in the mixing bowl.
6. Add the sauce to the mixing bowl and mix well again
7. Return to oven and broil for another 10-15 minutes until the cauliflower is done to your liking.
Now let's get into all the ways you can eat my buffalo cauliflower!
3 Ways To Eat It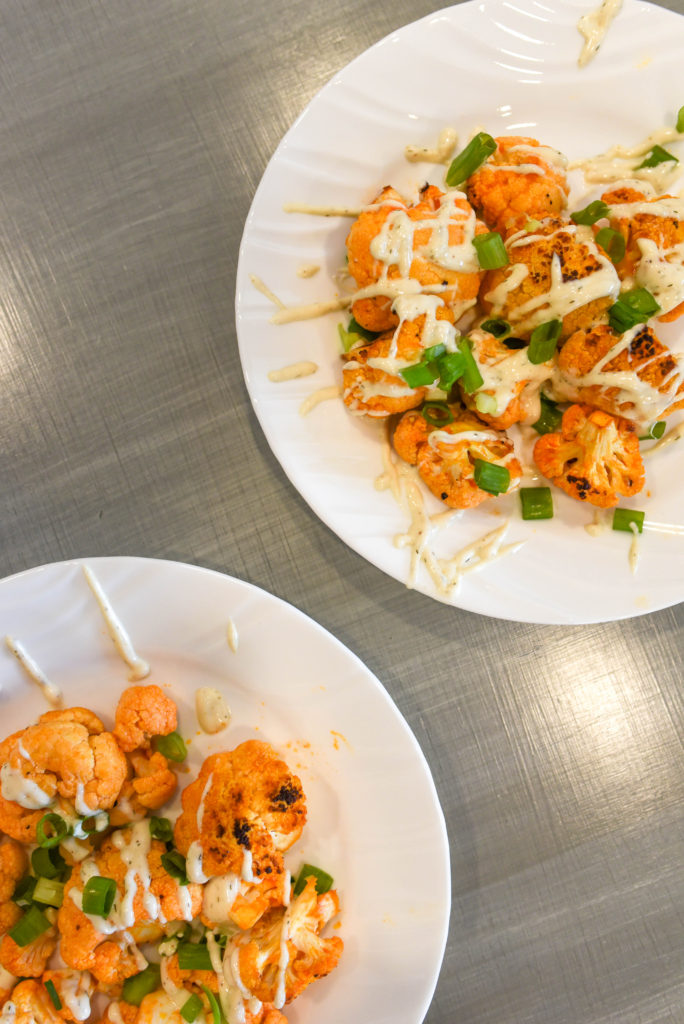 Snack Bites
Keep it simple and eat the buffalo cauliflower by itself! I like to garnish with green onion and dip them in ranch or blue cheese. We decided to drizzle the ranch over the top of the dish to make it pretty but you can pretty much serve snack bites however you want.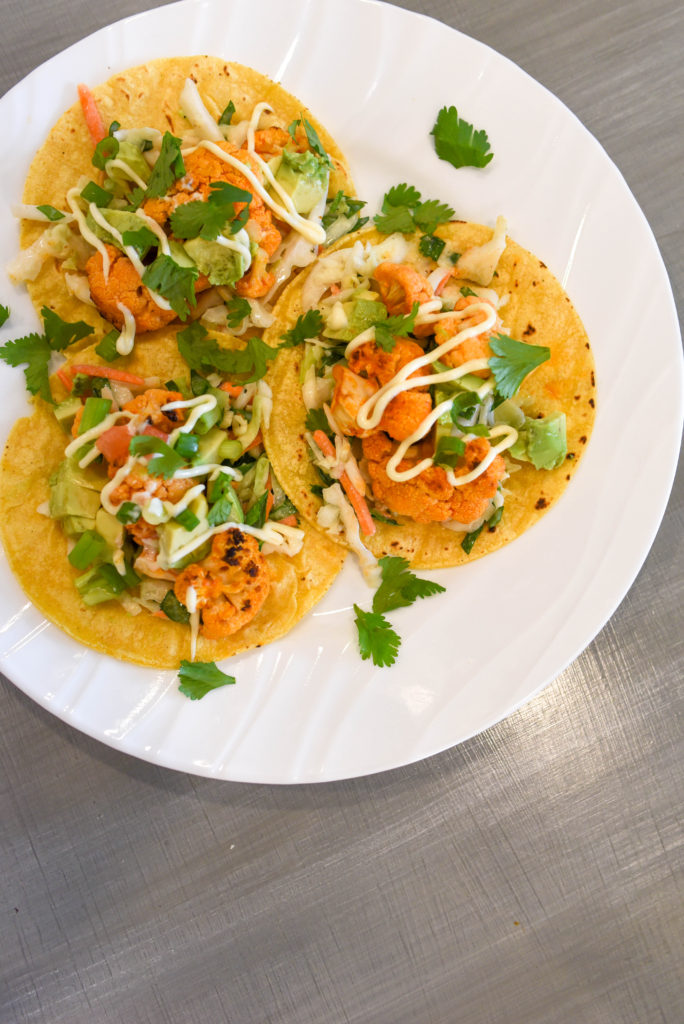 Tacos
Ingredients you'll need:
Taco shells, avocado, coleslaw mixture, cilantro, and Japanese mayo.

Brown the taco shells then add coleslaw mixture, top with the cauliflower, avocado slices, and tomato. Garnish with Japanese mayo and cilantro. So yummy!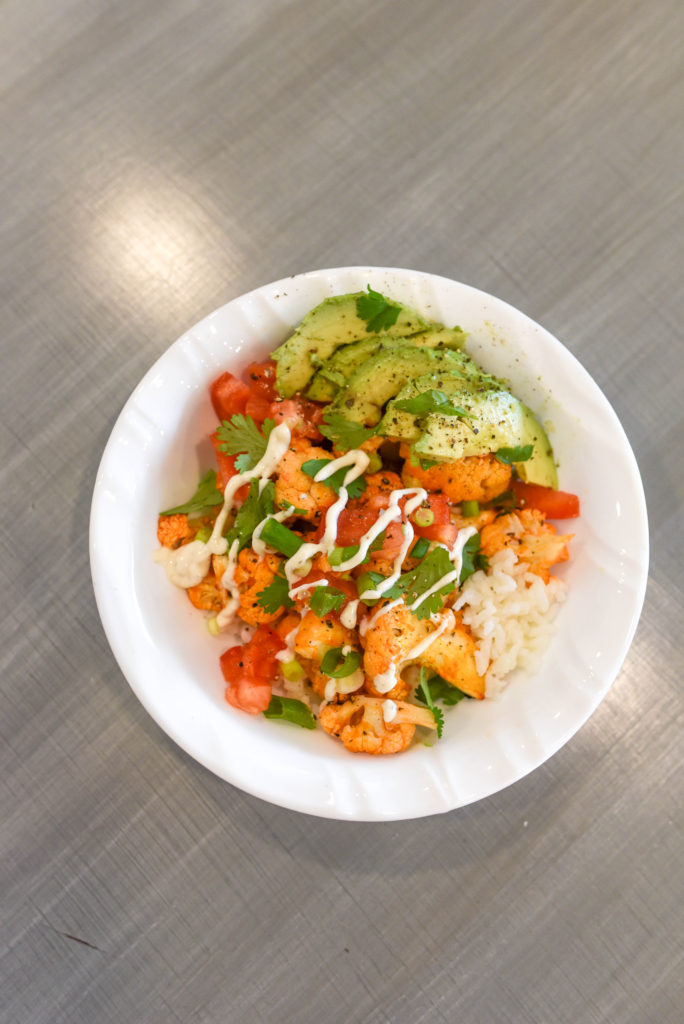 Rice Bowl
Ingredients you'll need:
Rice, cauliflower, tomatoes, avocado, lime ranch dressing, and cilantro
Layer a bowl with cooked rice and then top with the cauliflower. Garnish with avocado, tomatoes, and cilantro. Use a lime ranch dressing or any other favorite dressing of yours to spice it up!
I really hope this inspired you to do more with cauliflower, it's such a versatile food, let me know what you think in the comments below!



Pin this Article