Happy #whiskeywednesday babes! I have the perfect recipe for you to try… even if you aren't a huge fan of whiskey because this brand of whiskey comes in 3 delicious flavors! I tried the peach flavor and it smelled just as amazing as the Peach Hula drink I made! I'm normally not a huge fan of whiskey so I was really impressed after making this drink! I wish all of my drinks I order out could be made with these delicious flavors.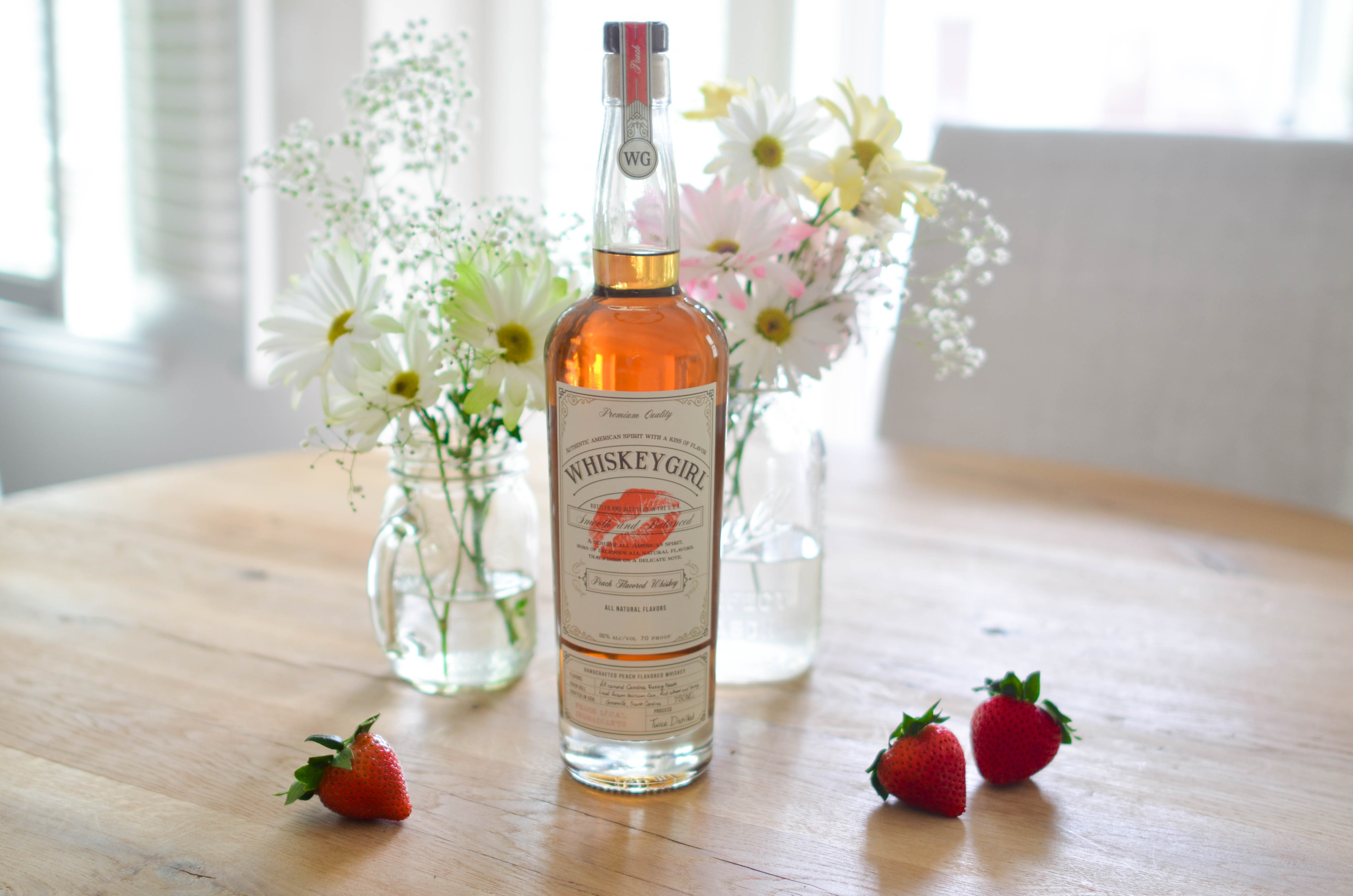 Can we also take a moment to appreciate how cute this label is?! As a designer myself, I truly appreciate a nicely designed product and everything about this has me all ???.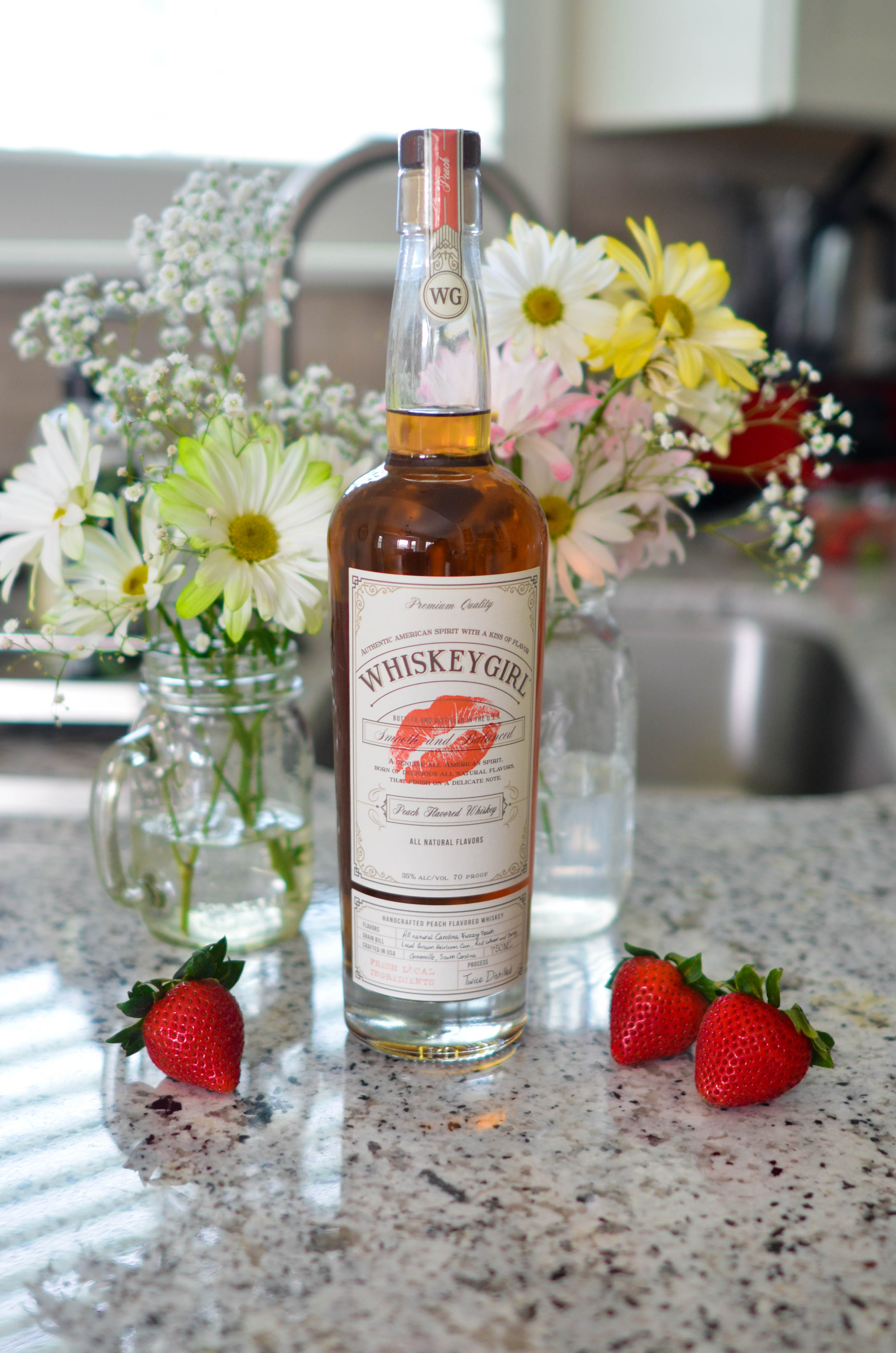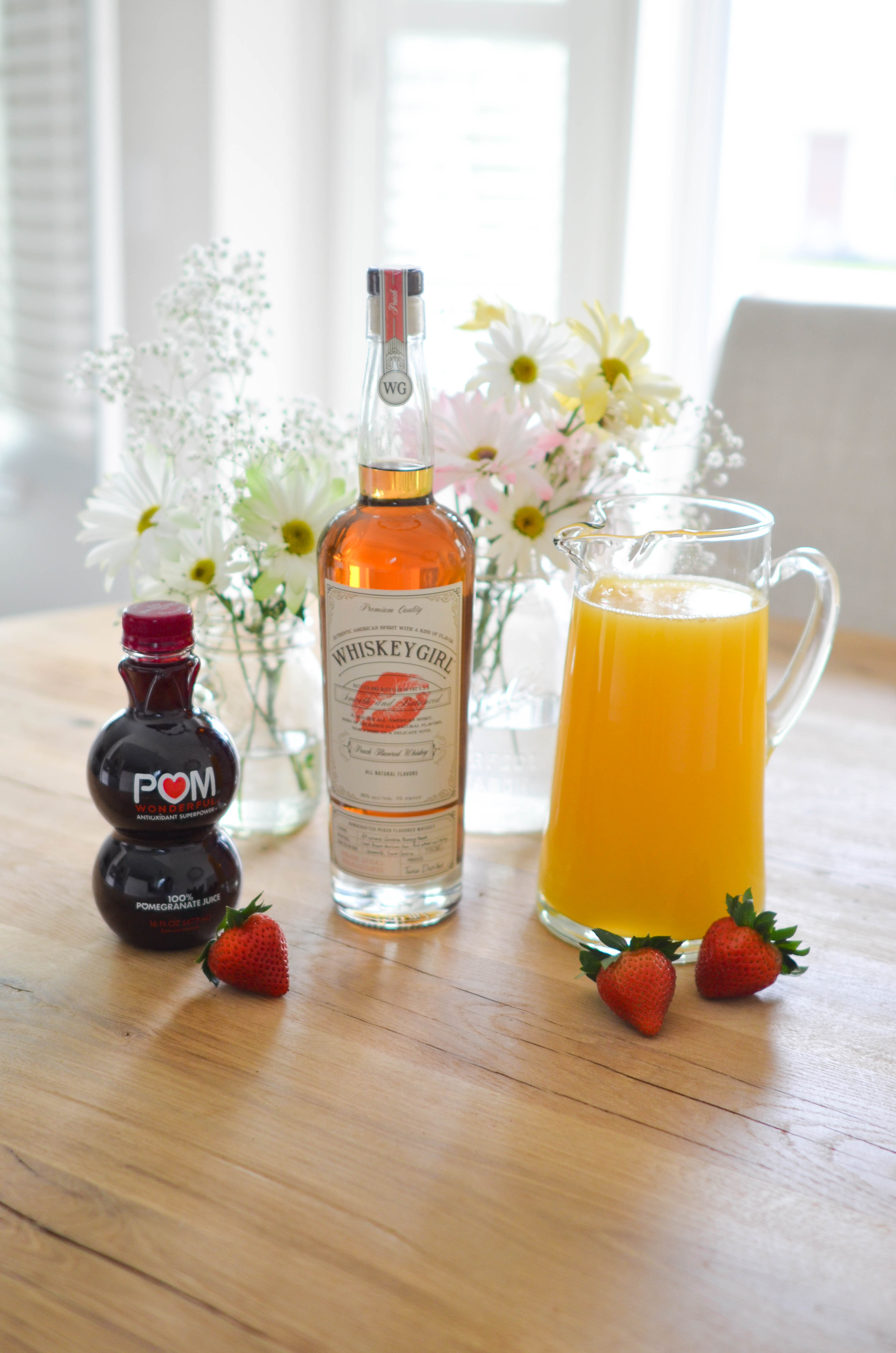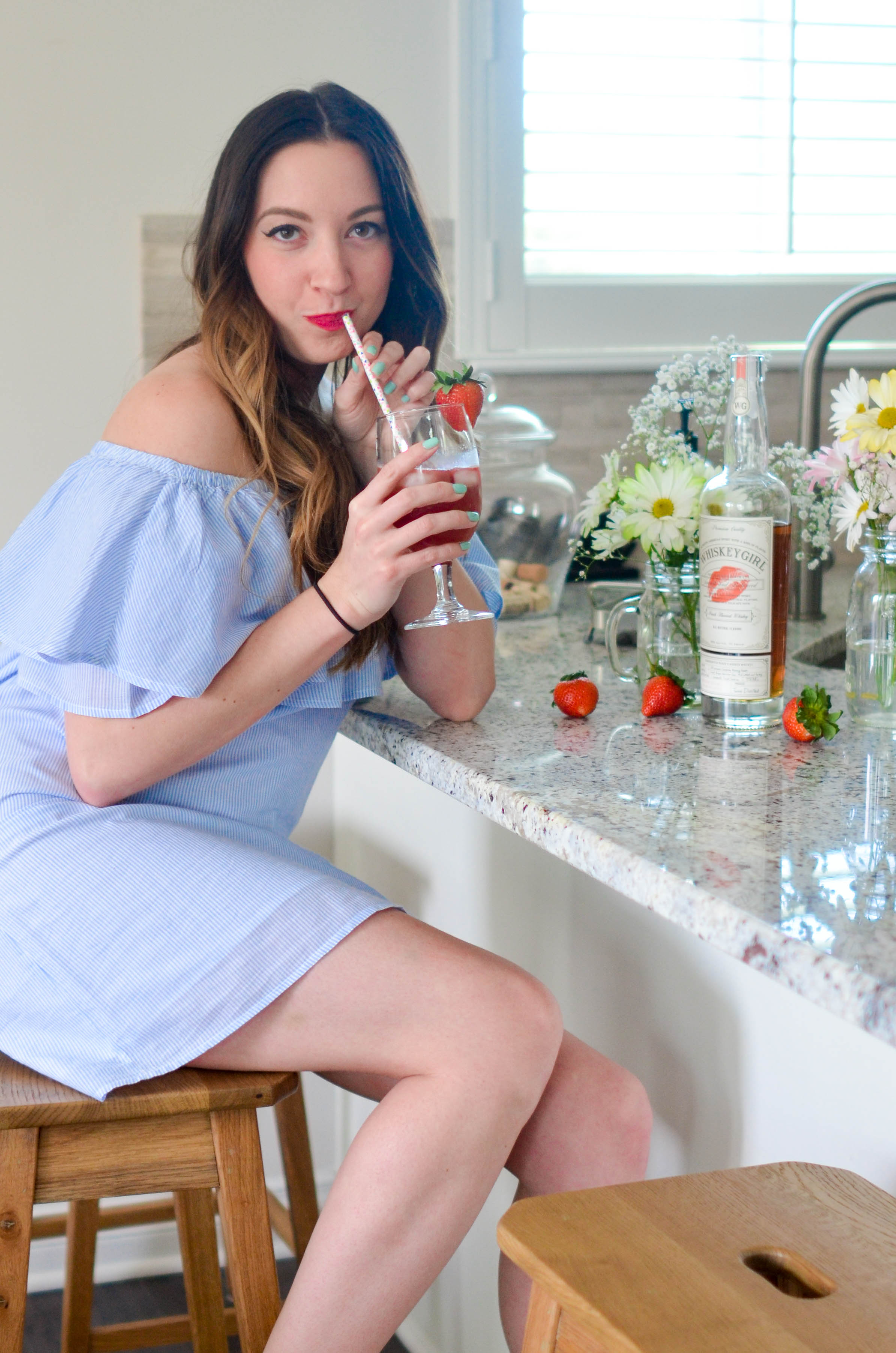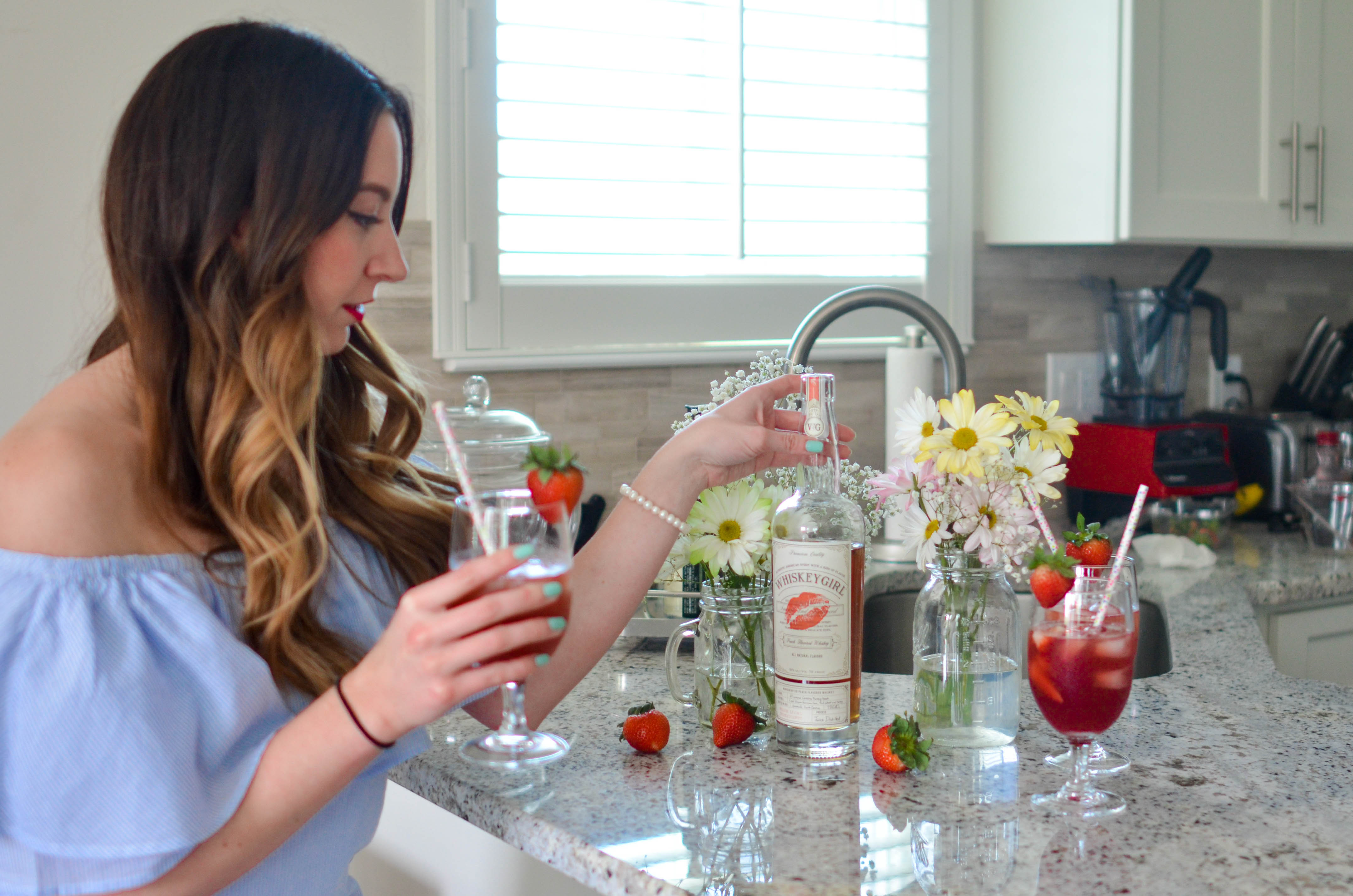 The one thing I added to this recipe was the strawberries! I LOVE fresh fruit in my drinks so I cut up some fresh strawberries and threw in along with adding one to my cocktail glasses to add a decorative touch.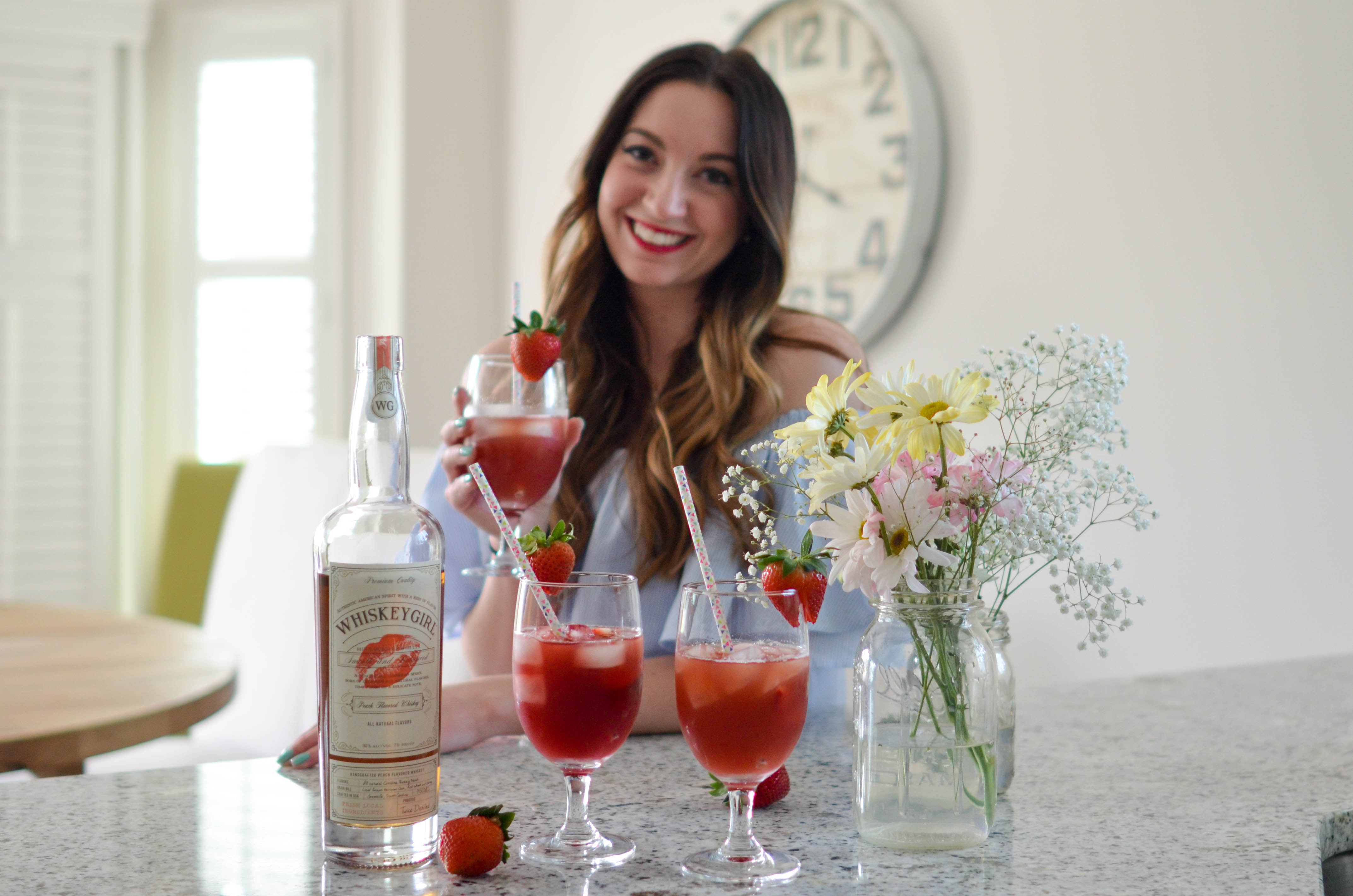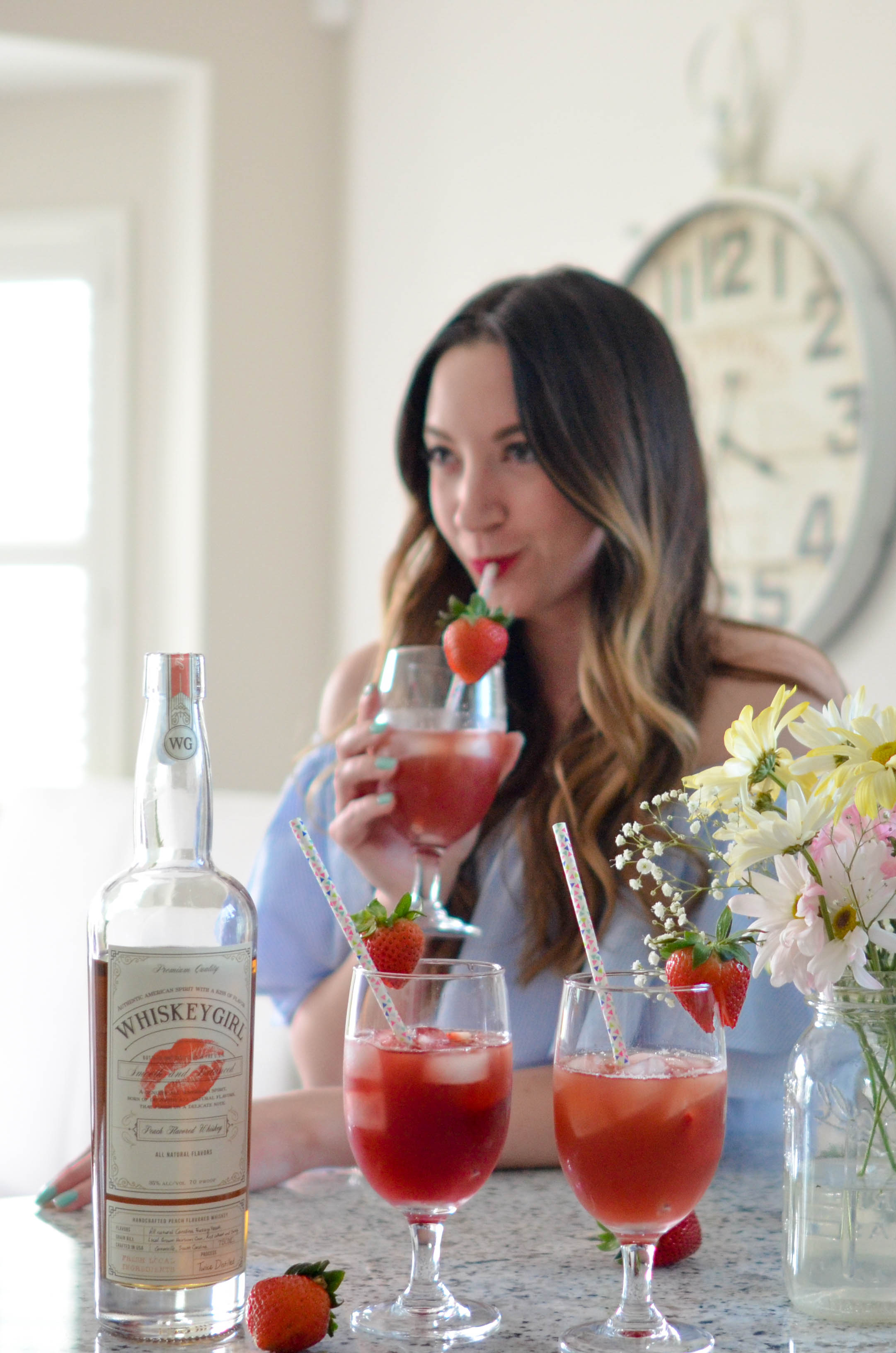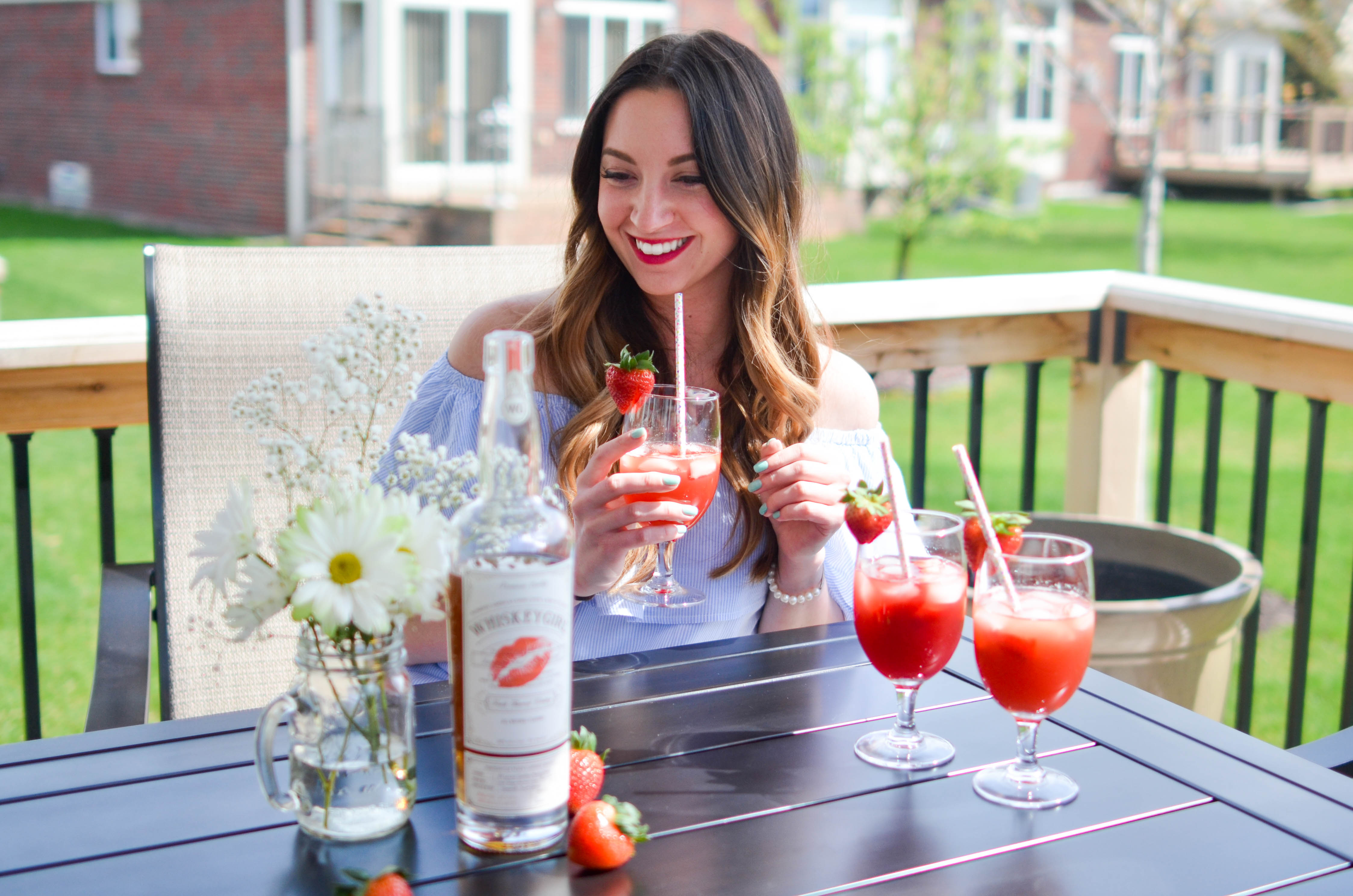 I definitely know what I will be making next time we have a girl's night in! My friends and I love to get together and basically have a mini potluck and wine night. We literally live for them! Everyone brings a small dish and we get to all be lazy on the couch and talk our ears off. Don't know what I would do without those nights. ❤️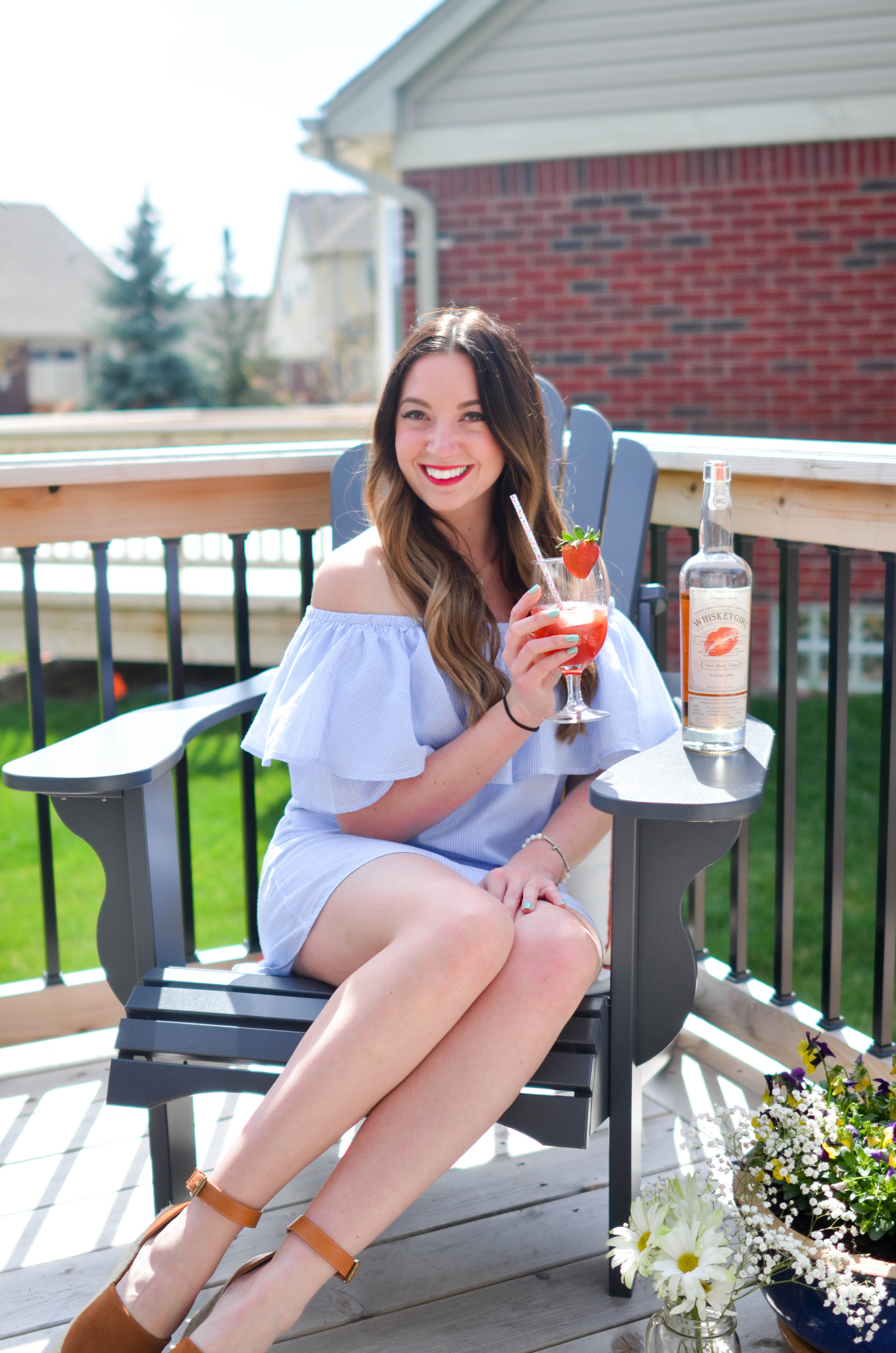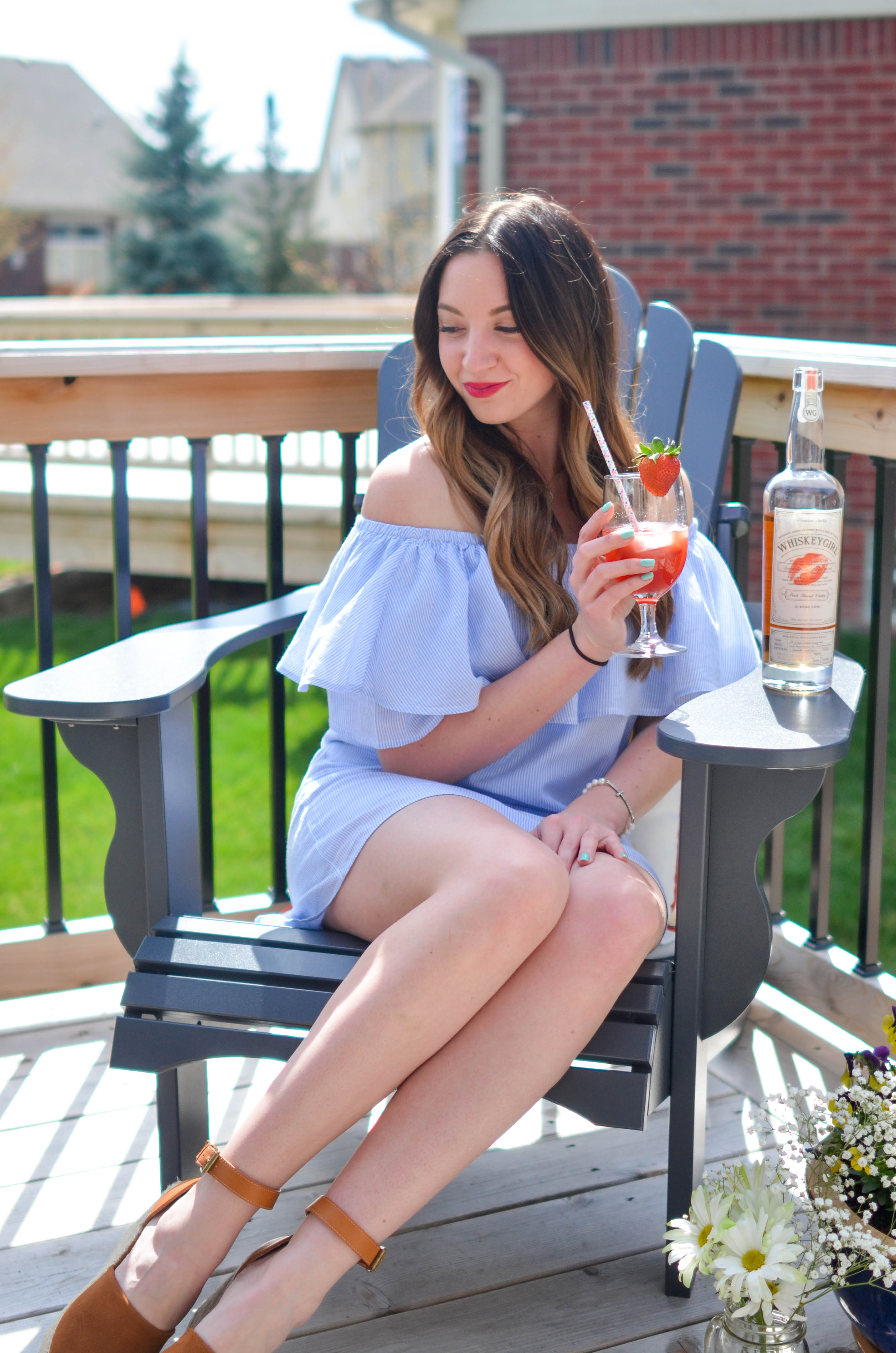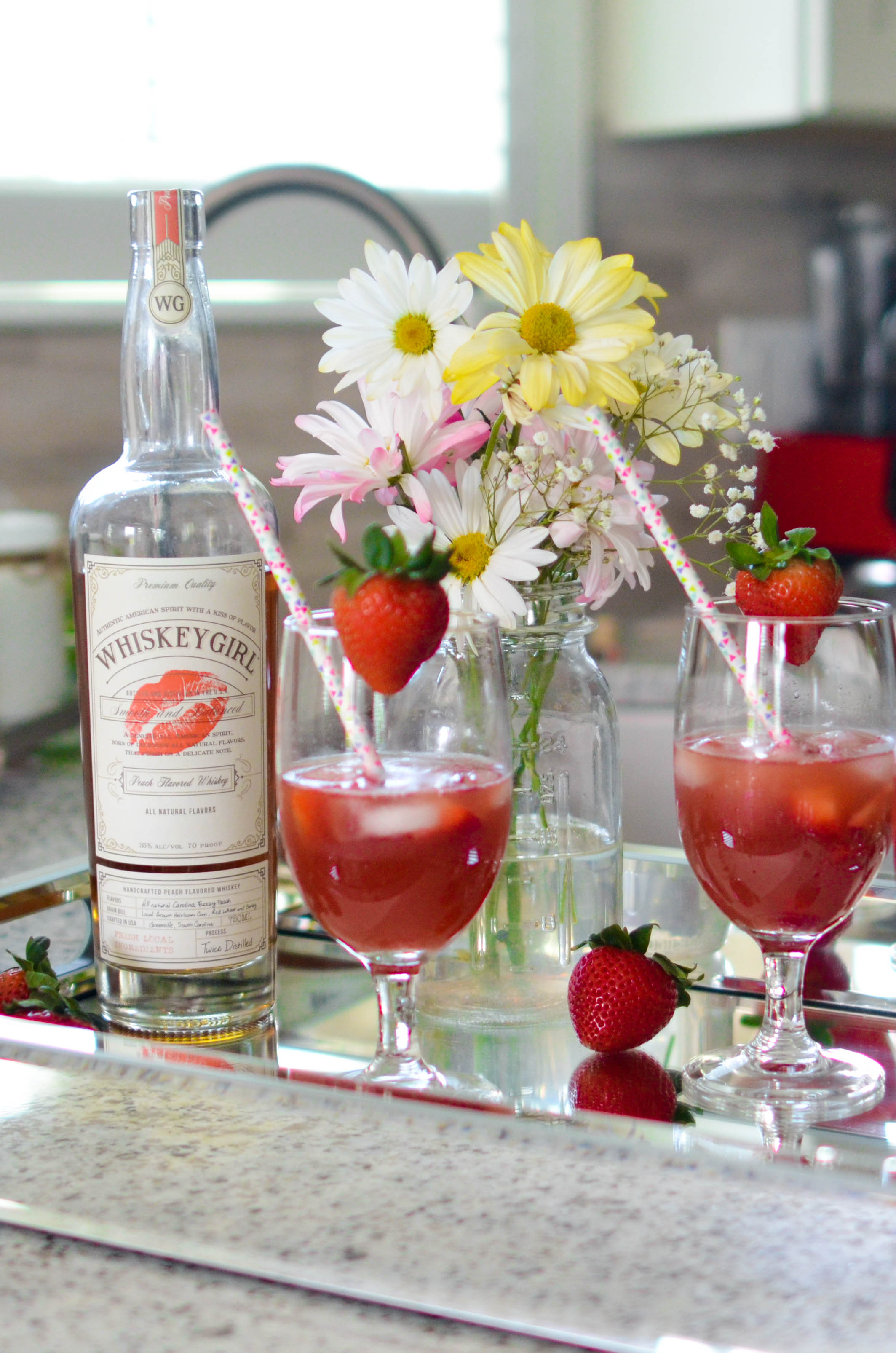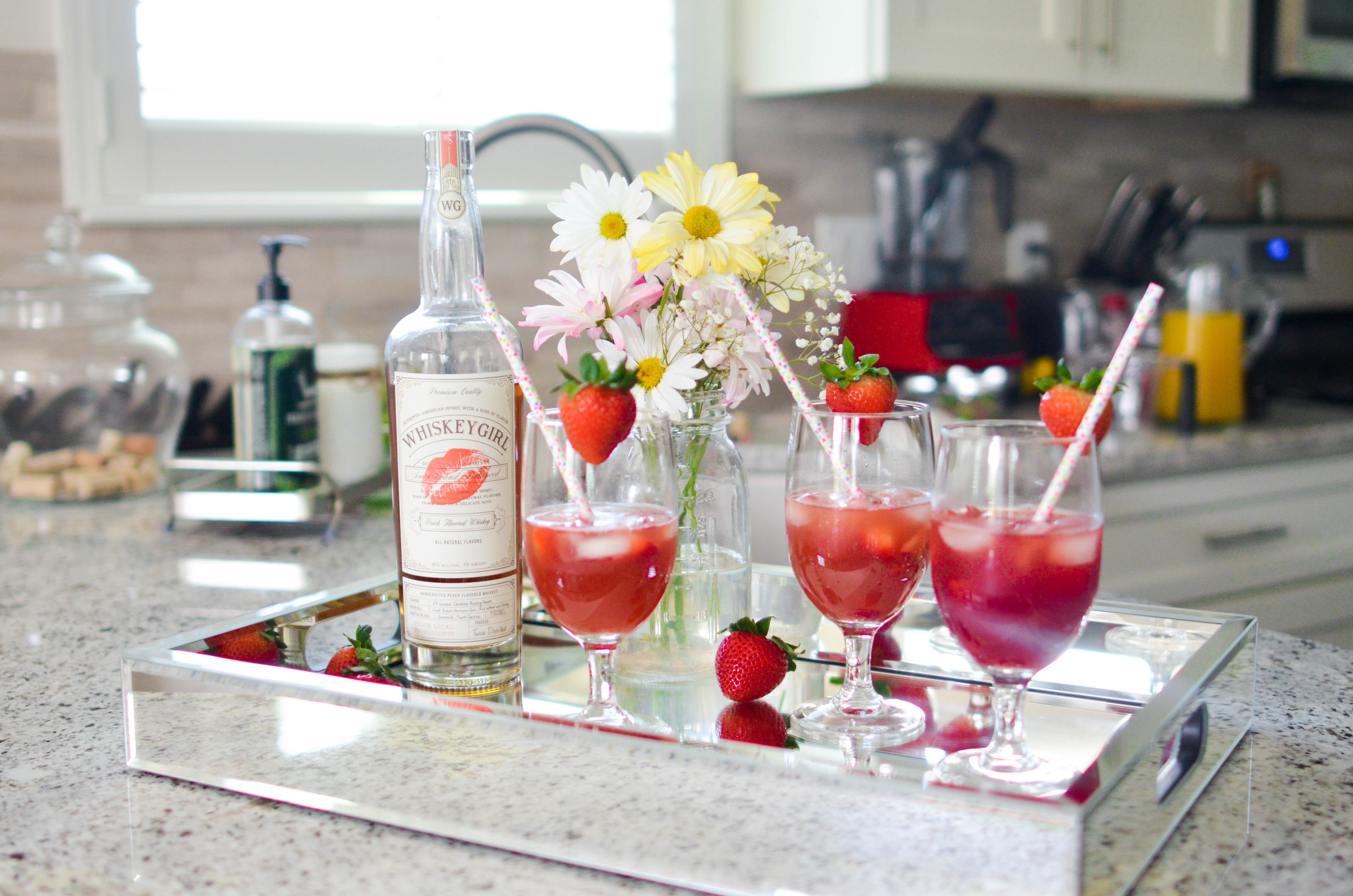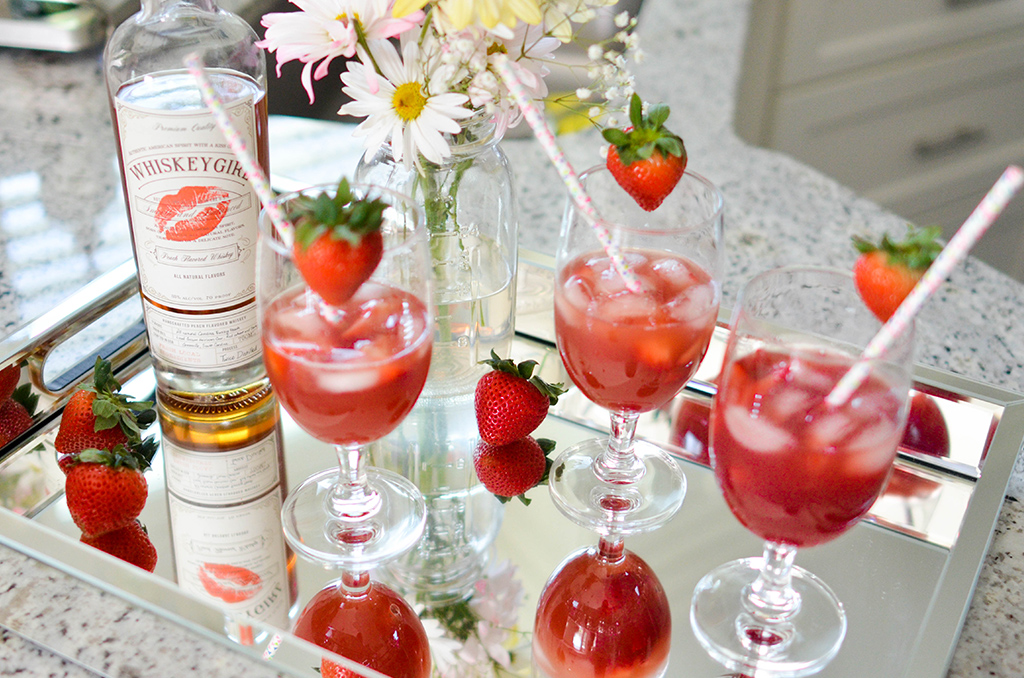 Peach Hula Cocktail
Ingredients
• 2 oz Whiskey Girl Peach
• 1 oz Pomegranate Juice
• 2 oz Pineapple Juice (I used pineapple/mango)
• Fresh strawberries
Directions
• Combine liquids into your shaker with ice and shake, shake, shake!
• Add ice to your glasses (if desired)
• Pour into glass, add fresh strawberries for decoration. ?
• You're ready to serve!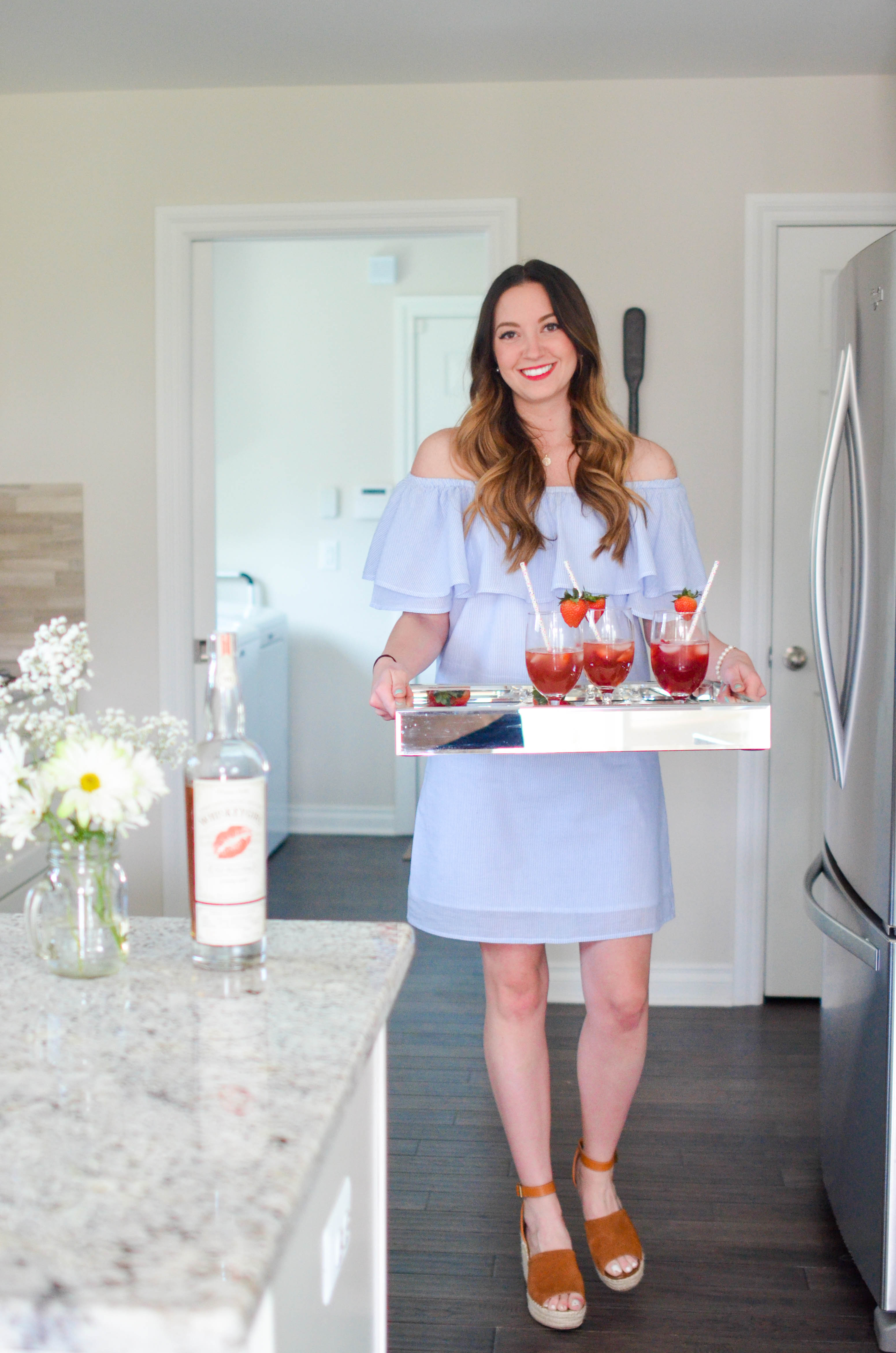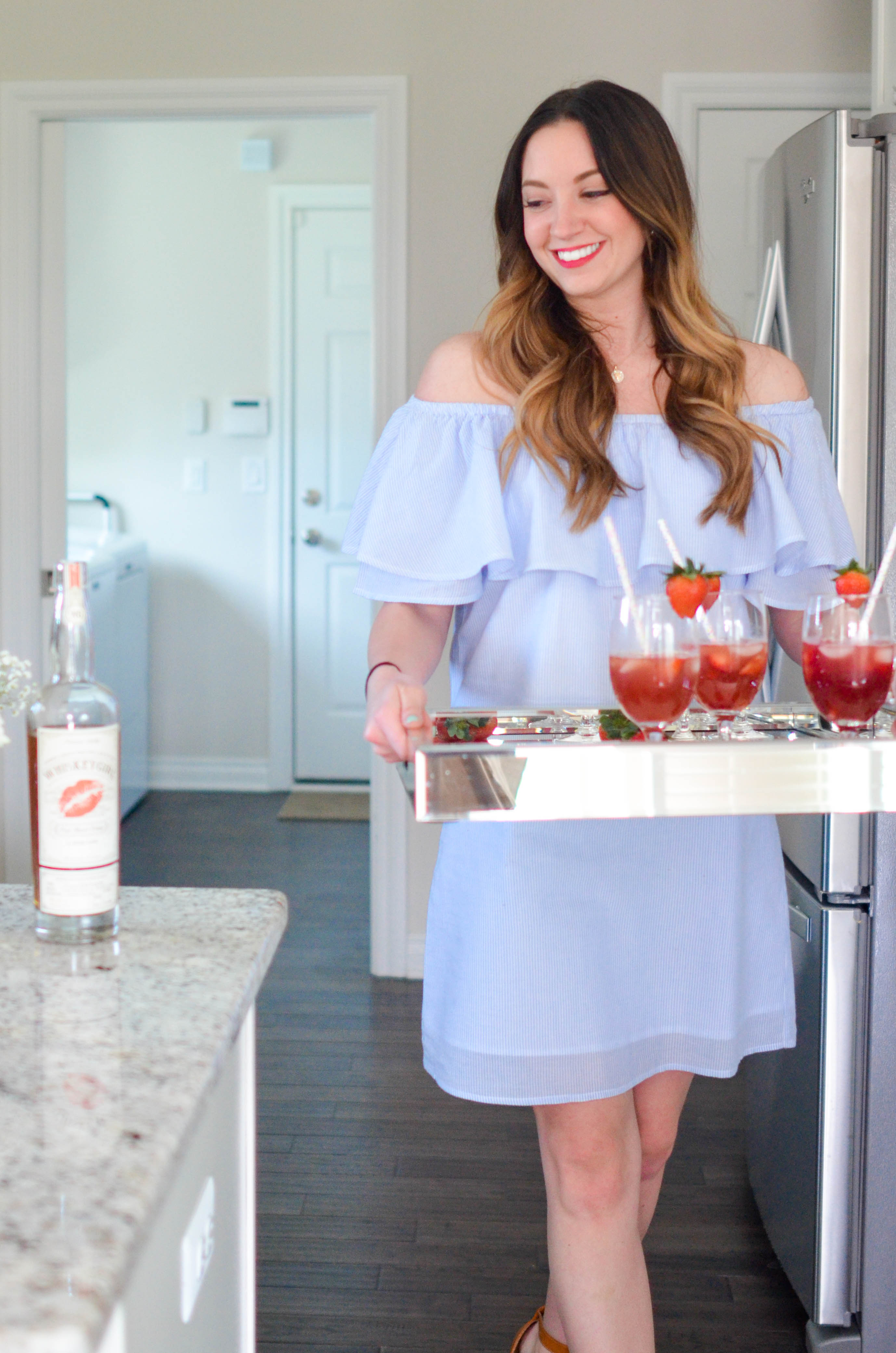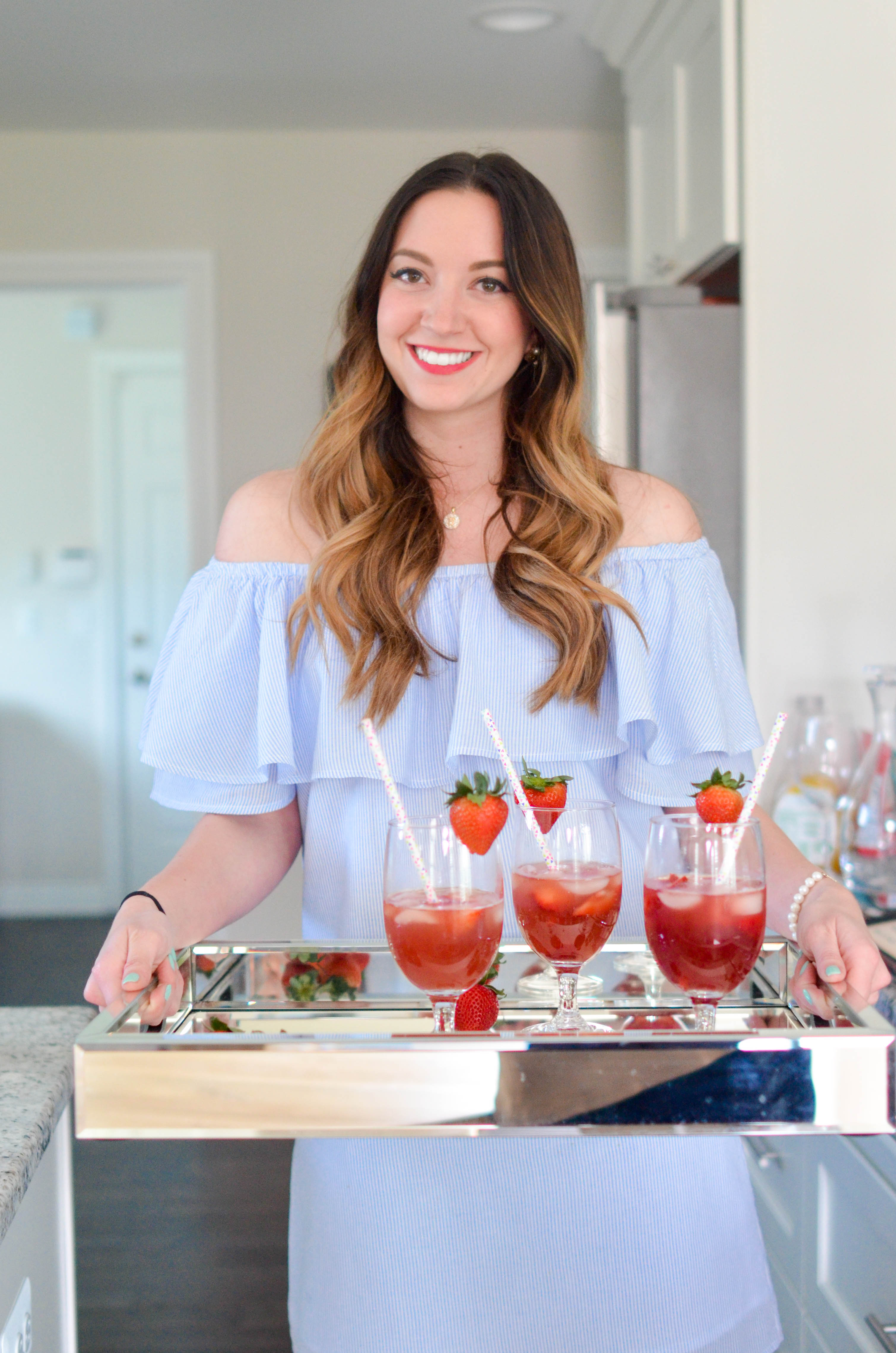 Shop this Post

And if you'd like to buy your own bottle of Whiskey Girl, you can here!
Hope everyone is enjoying their week!
Cheers!
Sara ?