Something about dressing for warmer weather really puts me at ease because of how much easier it is than all the layers we wear during the Winter months! I absolutely love wearing dresses and sets in the Spring and Summer. One less decision for me to make in the morning, am I right? ?
I also love creating new Spotify playlists at the start of each new season as it's just another way to kind of feel that fresh start and/or new beginning with a fresh playlist to listen to. With that being said, I wanted to share some songs I've been loving lately so you guys could enjoy too! ?
I wanted to theme this blog post around sets in particular because they are something I've been obsessed with lately! There are just so many cute options from pant to skirt sets and they make you look so put together!
Lulus is my GO TO for anything dress and or set related so I wanted to share my favorite sets that are currently in stock!
Black Ruffled Crop Top + Black Skater Skirt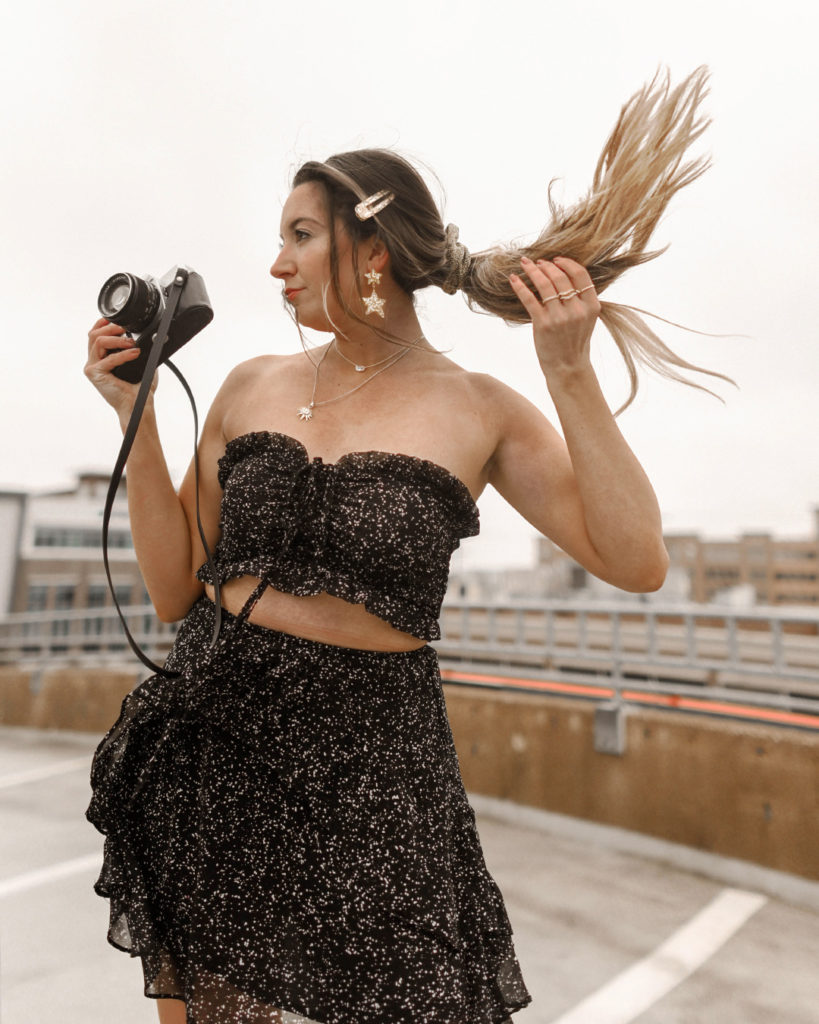 This set is SO flattering on! I couldn't believe how high quality the crop top was. It's almost like there's a built-in padded bra inside it which is so convenient (fewer layers = more comfortable in the heat). I ordered a small in the top and a medium in the skirt and they fit perfectly!

I figured this set would be perfect for date night or a special party/event you might be attending in the upcoming months. You can shop the crop top here and the skirt here.
Print Tie Front Crop Top + Print Culotte Pants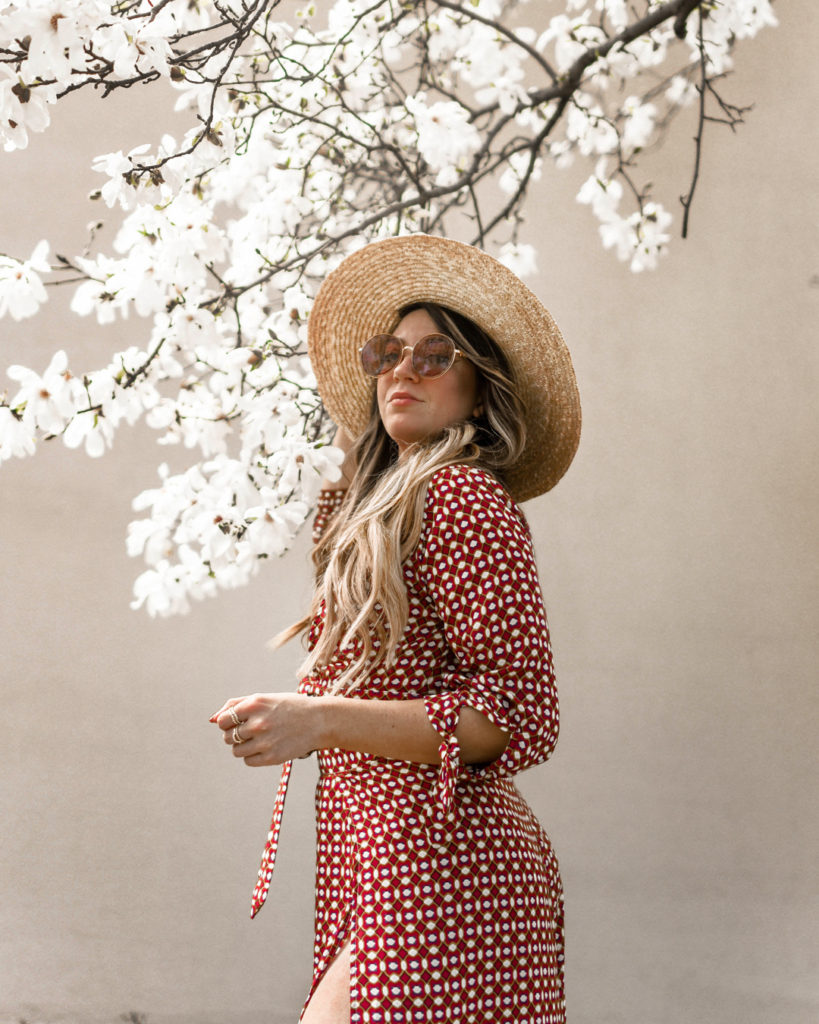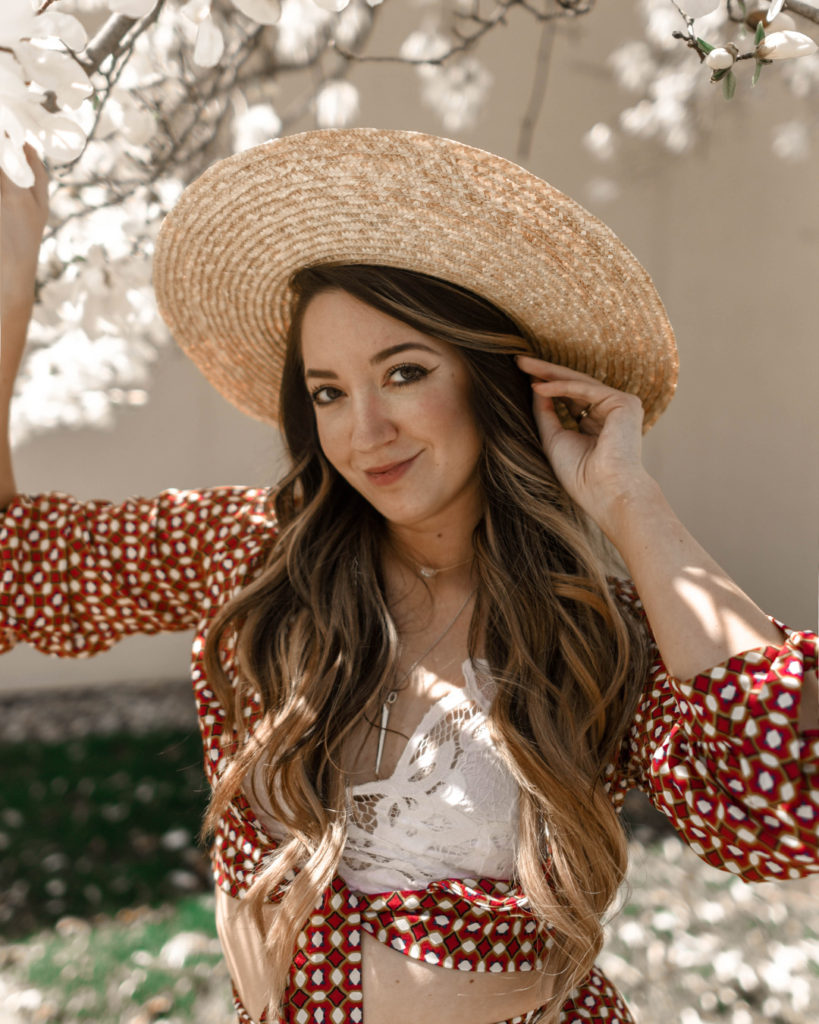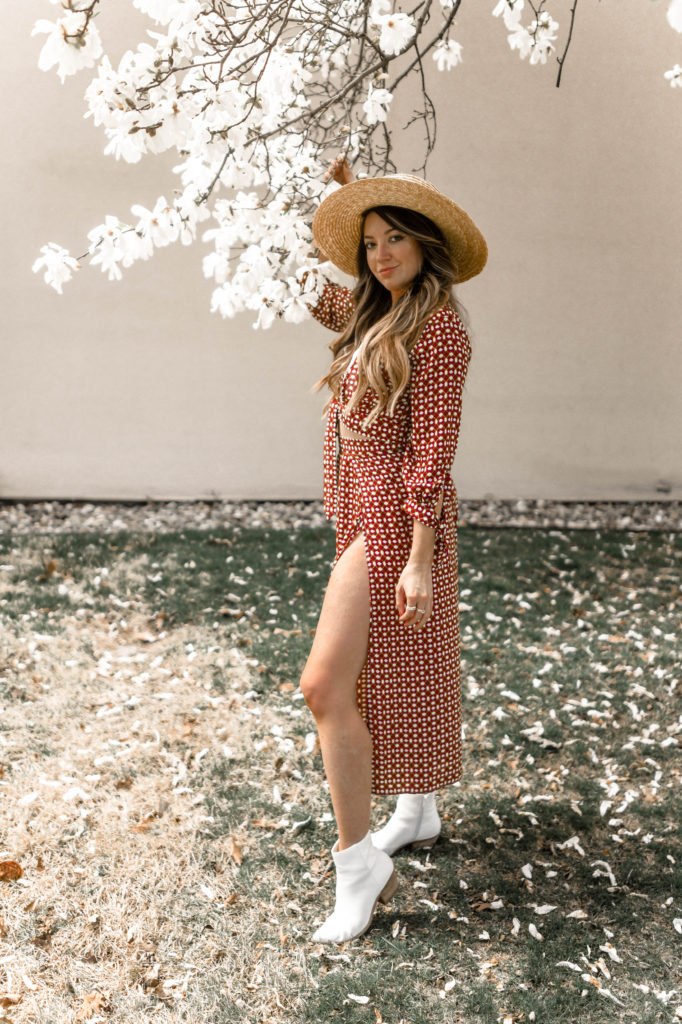 I loved the boho chic vibe of this pant set! I paired it with a wide-brimmed hat and large round sunglasses to ass to that boho vibe. This look gave me major vacation vibes. I ordered a small in the top and it fit perfectly! I also ordered a medium in the pants but they were a bit snug so I'd recommend sizing up in those as well.

I think it would look super cute on the beach over a bikini as well! Also perfect for a night out with the girls. You can shop the crop top here and the pants here.
White Eyelet Peplum Top + Culotte Pants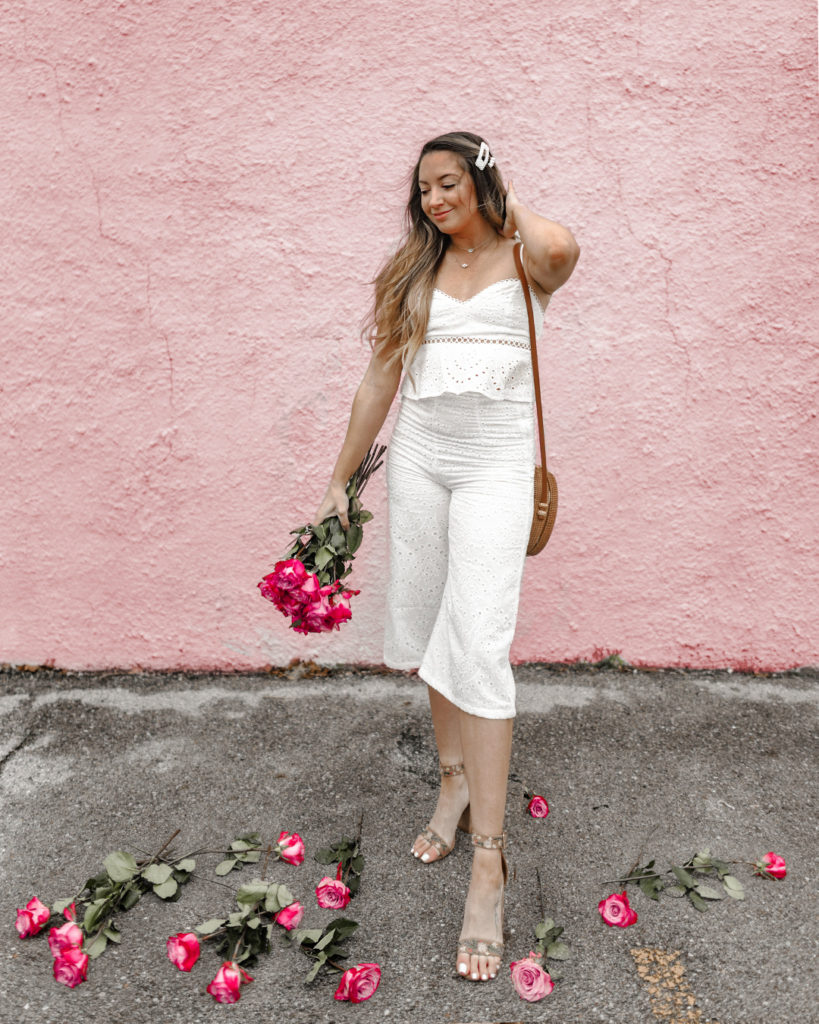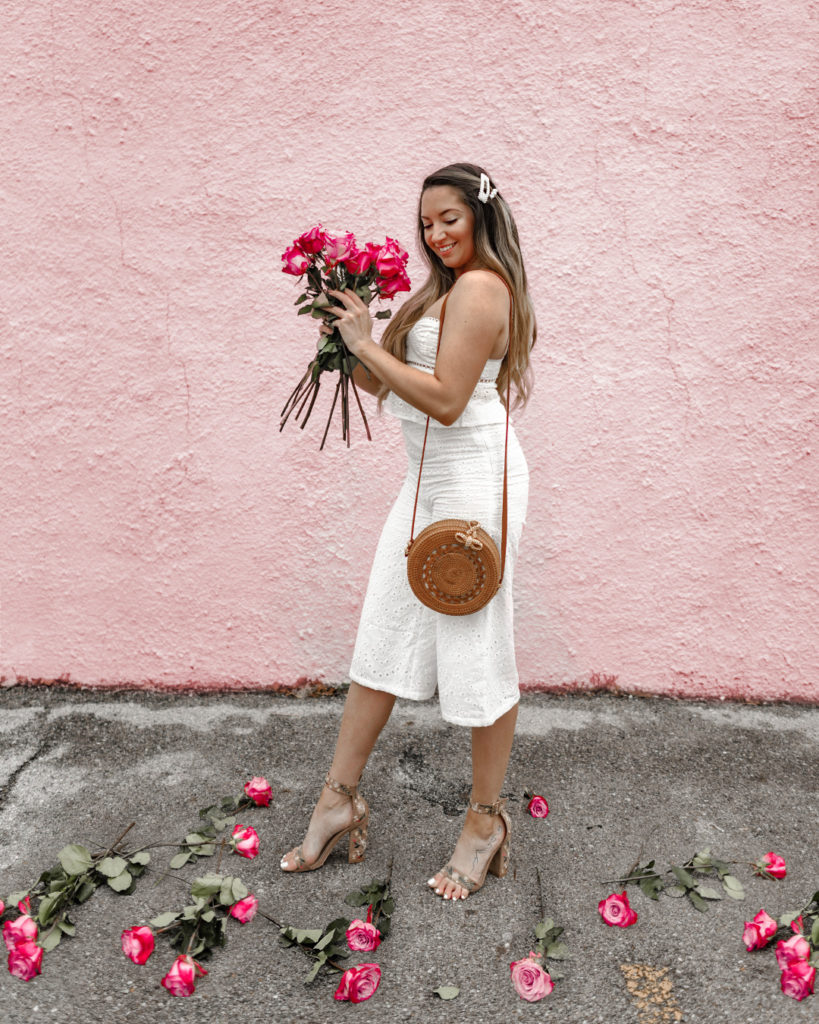 I've been obsessed with all white and all grey outfits lately, I don't know what it is but it's an effortless way to style an outfit and gives you an elevated look without having to try too hard, lol! I ordered a medium in the pants and they were a little snug, might want to size up in those. The crop top was small and that fits me just right!

I also love how easily this outfit can transition from day to night. It would be so cute to wear to a picnic or baby shower and then out for wine with some friends. You can shop the crop top here and the pants here.
Floral Lace-up Crop Top + Floral Print Pants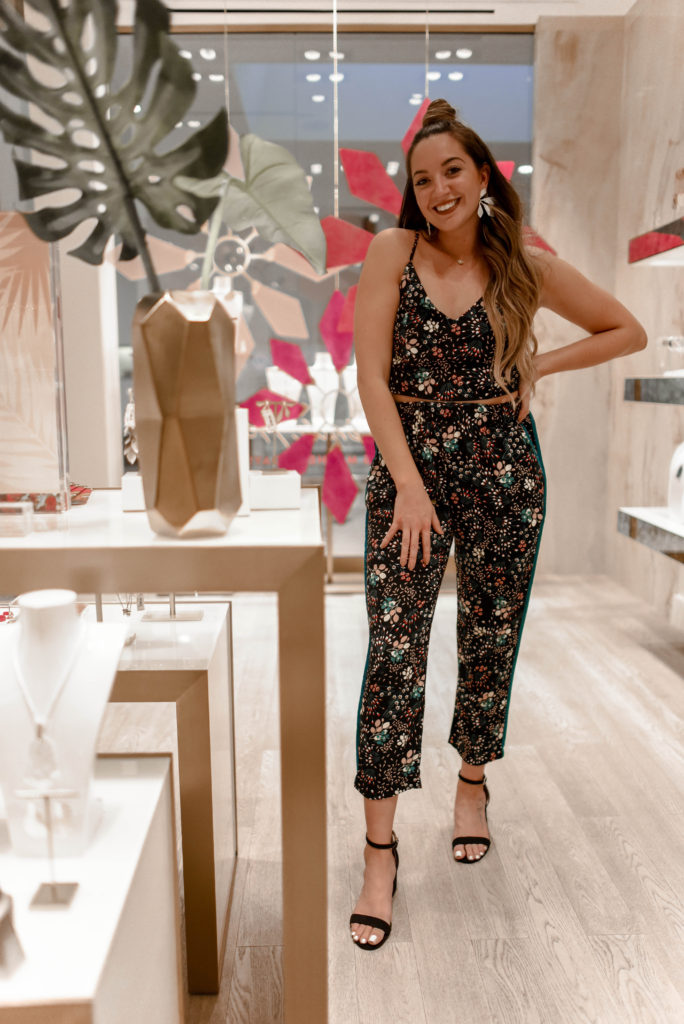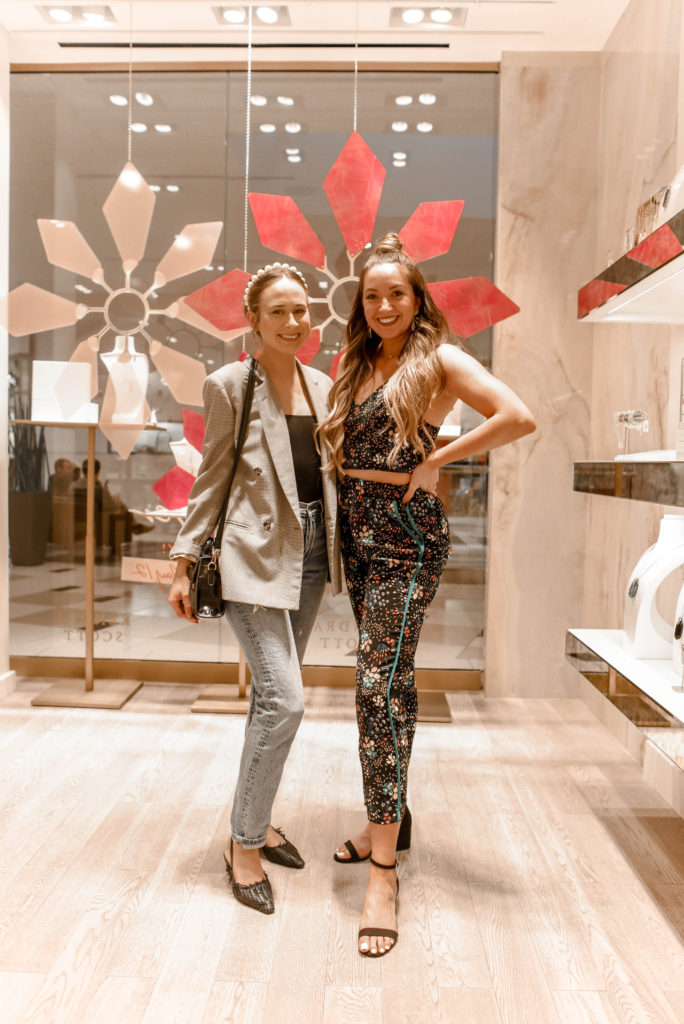 I wore this set to the Kendra Scott Summer Launch Party I co-hosted with some local bloggers and I LOVED how comfy it was! The best part: POCKETS! lol! I don't know about you guys, but it makes a huge difference for me. I also couldn't get over how cute this boho floral pattern was either. I wore a medium in the top and loved how it fit. I also love how the lace-up back makes the top super easy to fit your unique frame. So much easier having the back be adjustable compared to a zipper. I ordered a medium in the pants and they fit perfectly on me!

This set is perfect for Spring and would look so cute for just about any occasion. It worked out great for the event I was at. You can shop the crop top here (hurry only a few left!) and the pants here.
PS have you guys followed me on the 21 buttons app yet?! I'm so obsessed with it because it lets me link ANY brand I need to so it makes it SO much easier for me to give you guys exact links to the outfits I share ?
If you haven't seen it yet, check out my profile here!
Anyway, I hope you guys like my Spring playlist! I love the new song The Weeknd did for Game of Thrones! Thanks for stopping by guys, love you!!

Cheers!
Sara