Hope everyone had an awesome holiday last week! I was able to squeeze in a lot of fun activities—so I'm a happy camper over here. ?
I have been all about the off the shoulder trend, the amount of OTS tops and dresses I own now may just be a little tooooo much! But you can never go wrong with showing off some bare shoulder in the Summer (unless you're at work). Actually, there is a huge debate going on about that. Is it or is it not okay to wear OTS at work?! Some say yes, as long as you dress up the rest of outfit, like a pair of nice slacks. Some say absolutely not. I think it ultimately comes down to your work environment and how casual you can be with your outfits. Either way, I have yet to feel comfortable enough wearing one to work and we have a pretty casual work environment. BUT it makes the perfect happy hour outfit, right?!
This was my first time styling an off the shoulder top with shorts and I was very happy with the results. It creates a casual yet still put together look.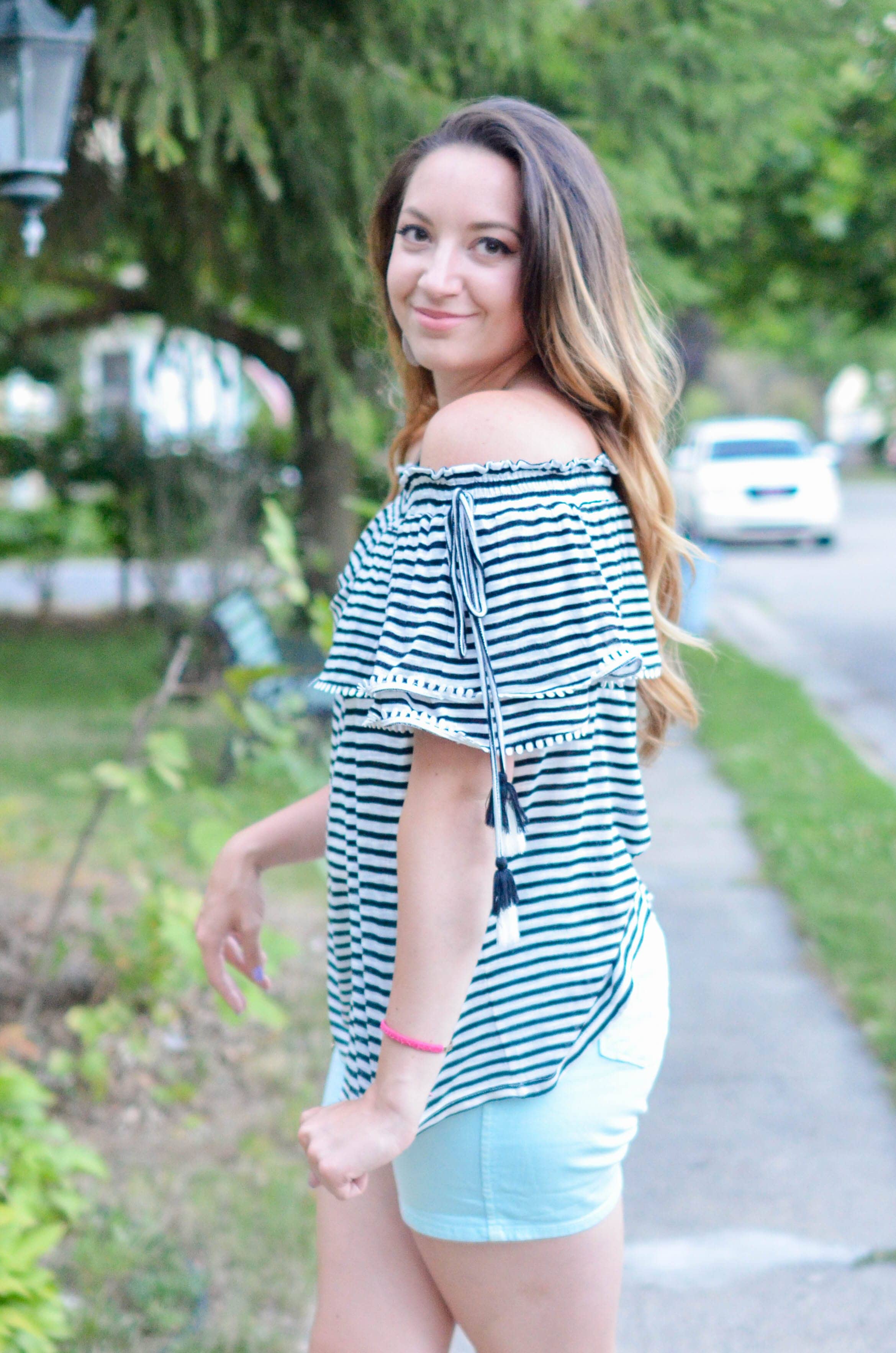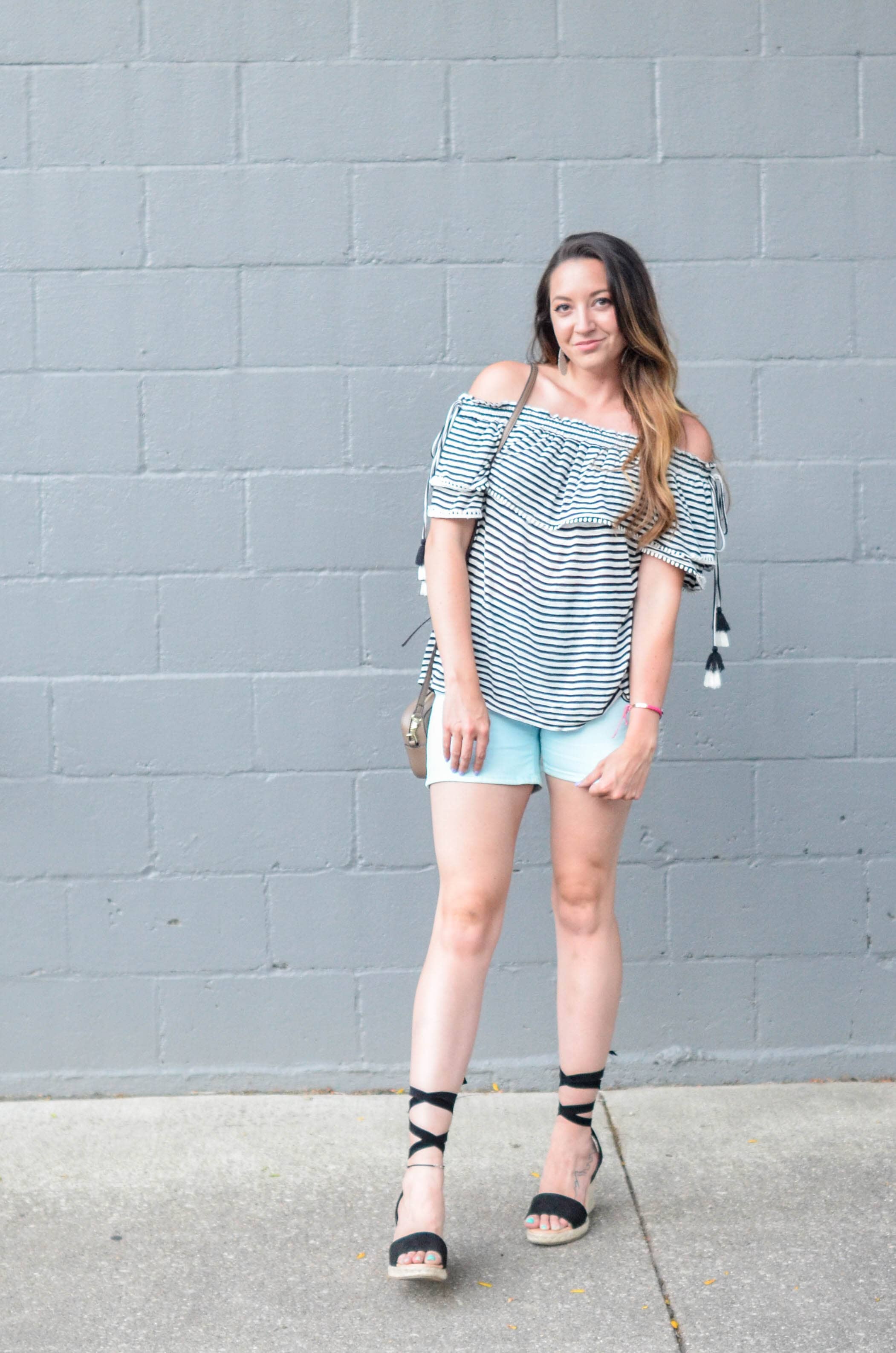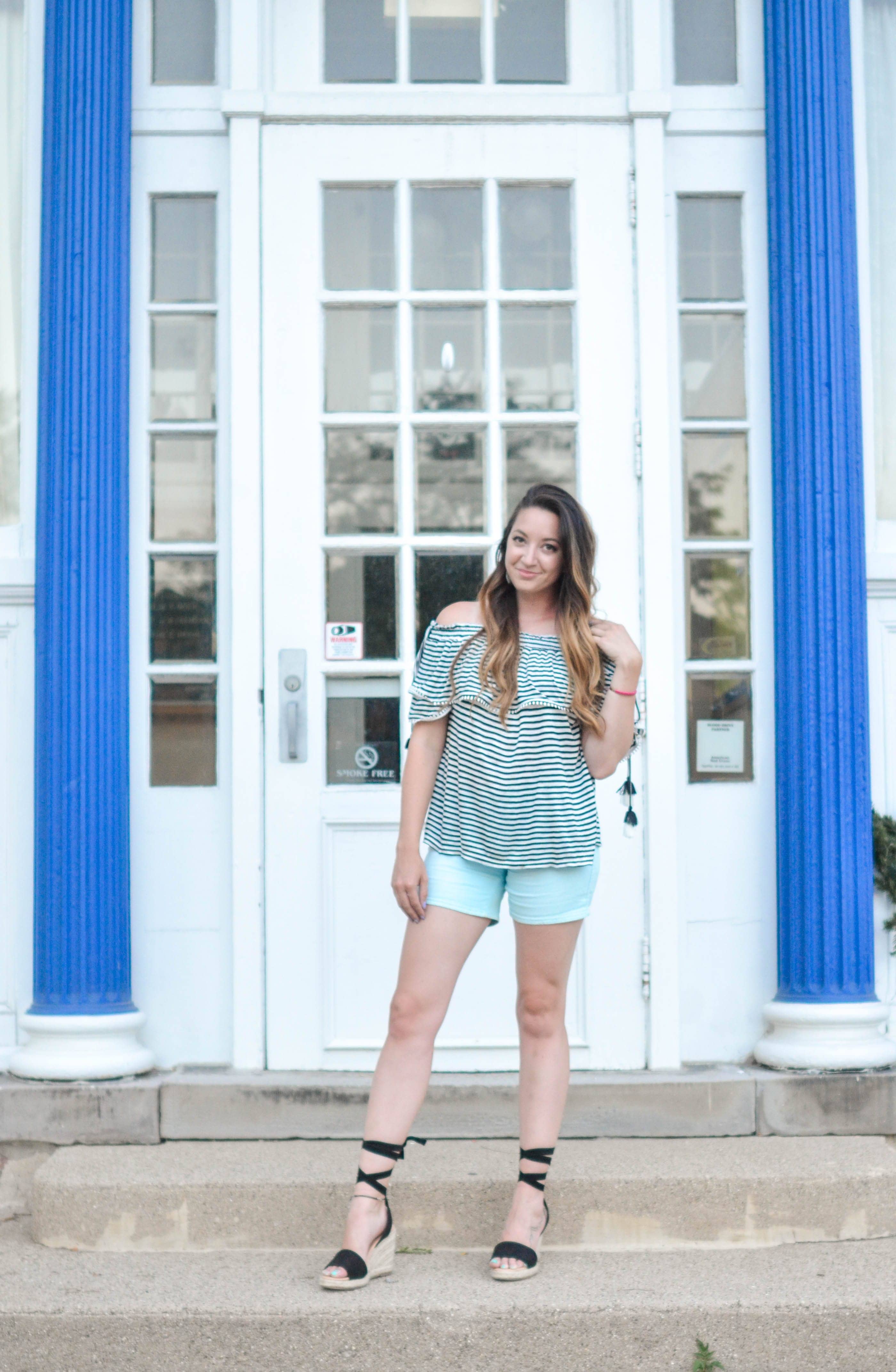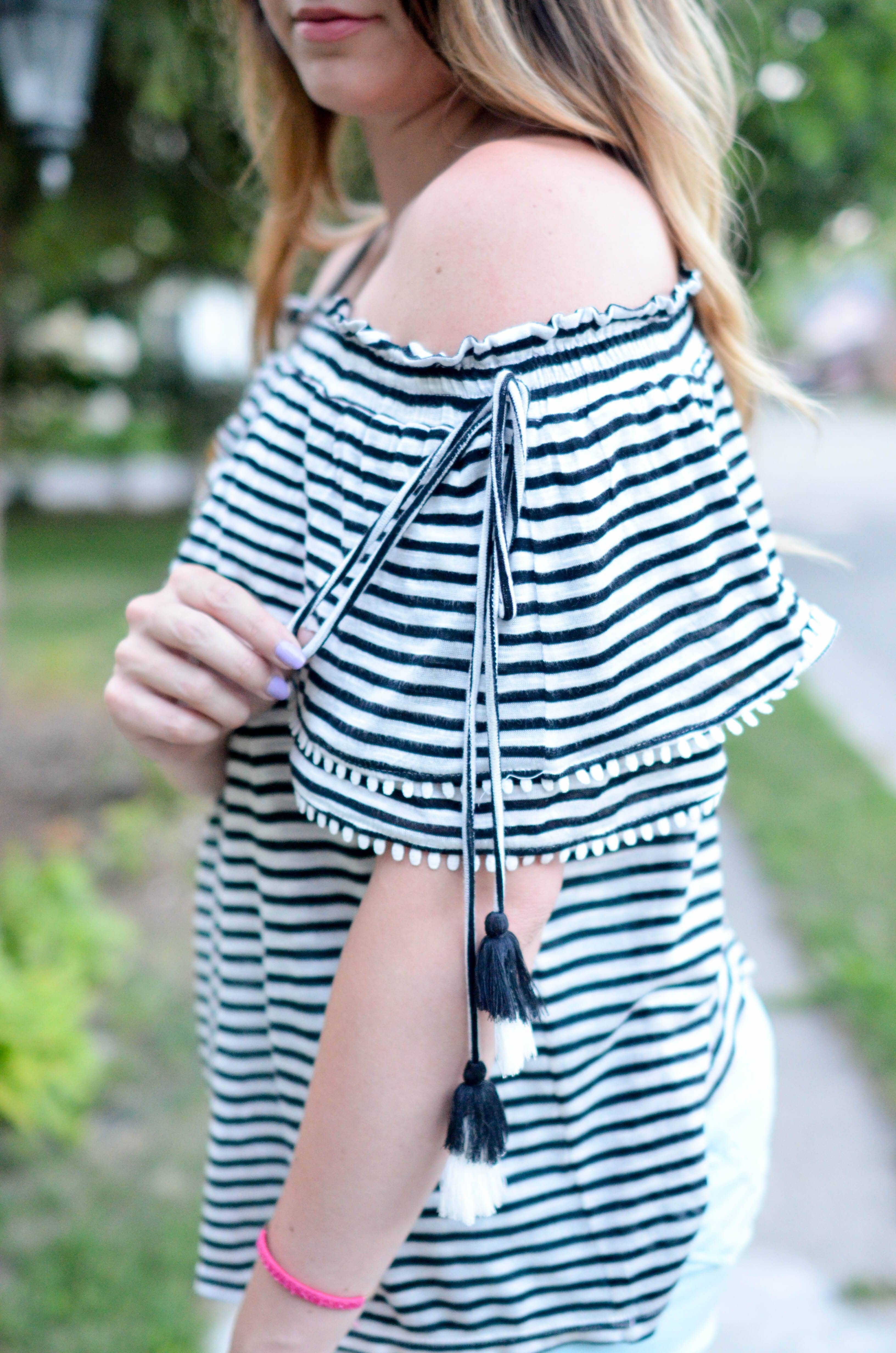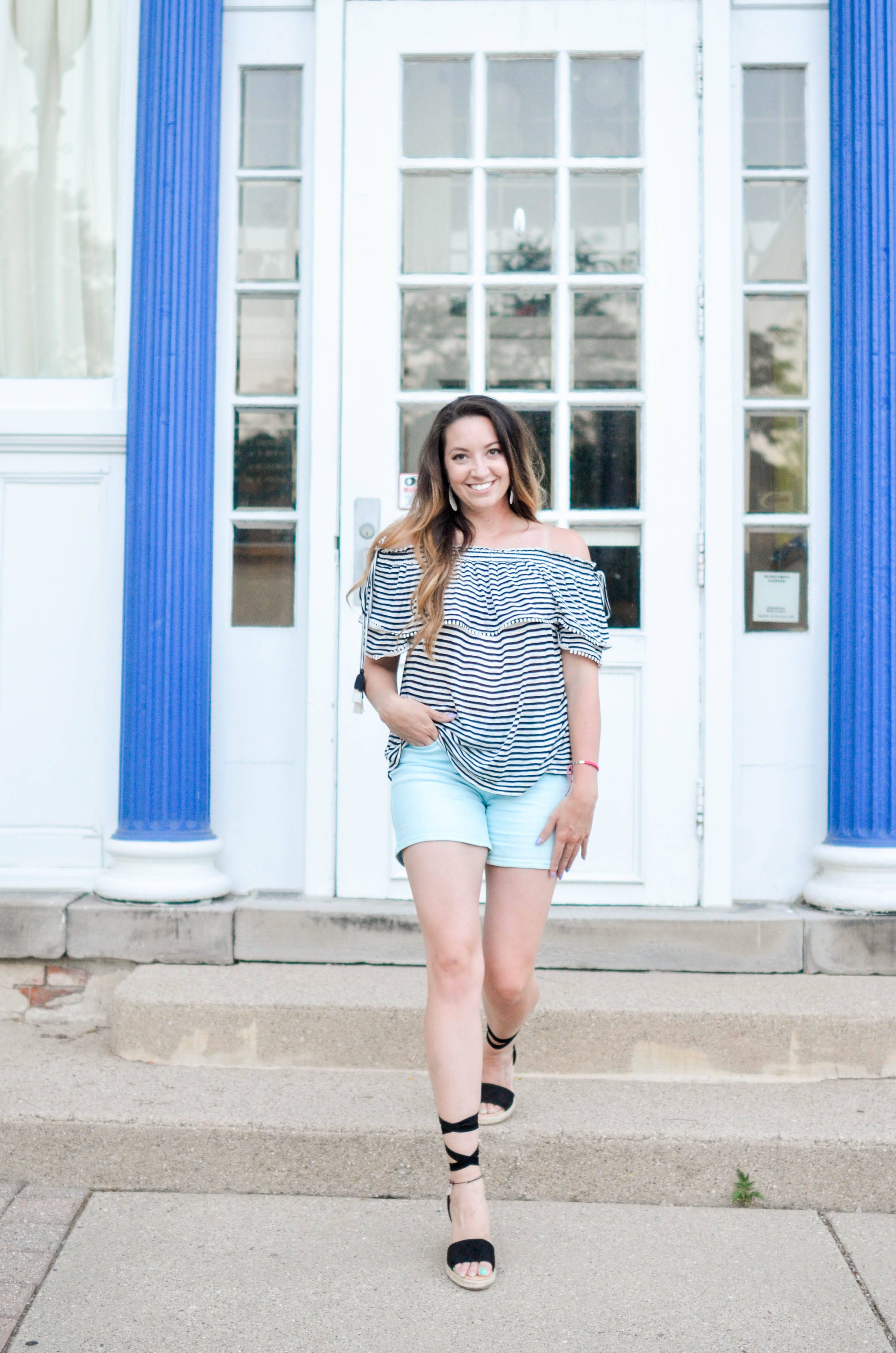 Shop the Post
Going to have to log off here soon as I picked up a side branding project… which has turned out to be super fun! I'm loving the way it's turning out. I feel like my days just fly by! It's crazy how busy we can get sometimes… so important to really live in the moment and appreciate the little things. I know I need to work on that more! Also thinking about doing a post on staying in the moment and trying to be the happiest you that you can be.
Goodnight loves! Hope you kill this week! ?
Cheers,
Sara ?