Happy Monday, loves! ☕️
I have a super busy week ahead of me. I have to be out of my apartment by 6:20 am tomorrow for a flight to Jersey for work! It should be really exciting but that also means I have to be a grandma and get to bed pretty darn early. Hopefully, I can snap a few cool pics for a post while I'm there! Let me know if anyone knows any awesome places to go or eat in the Newark, New Jersey area!
Valentine's Day is almost a week away! ⏰ I figured you'd like some inspiration for your night out so I included two looks, edgy and romantic… ohhh la la. A few of the items are from last year and some are from my most recent Stitch Fix box but I will try to find similar links for you guys!
Edgy Valentine's Day Inspiration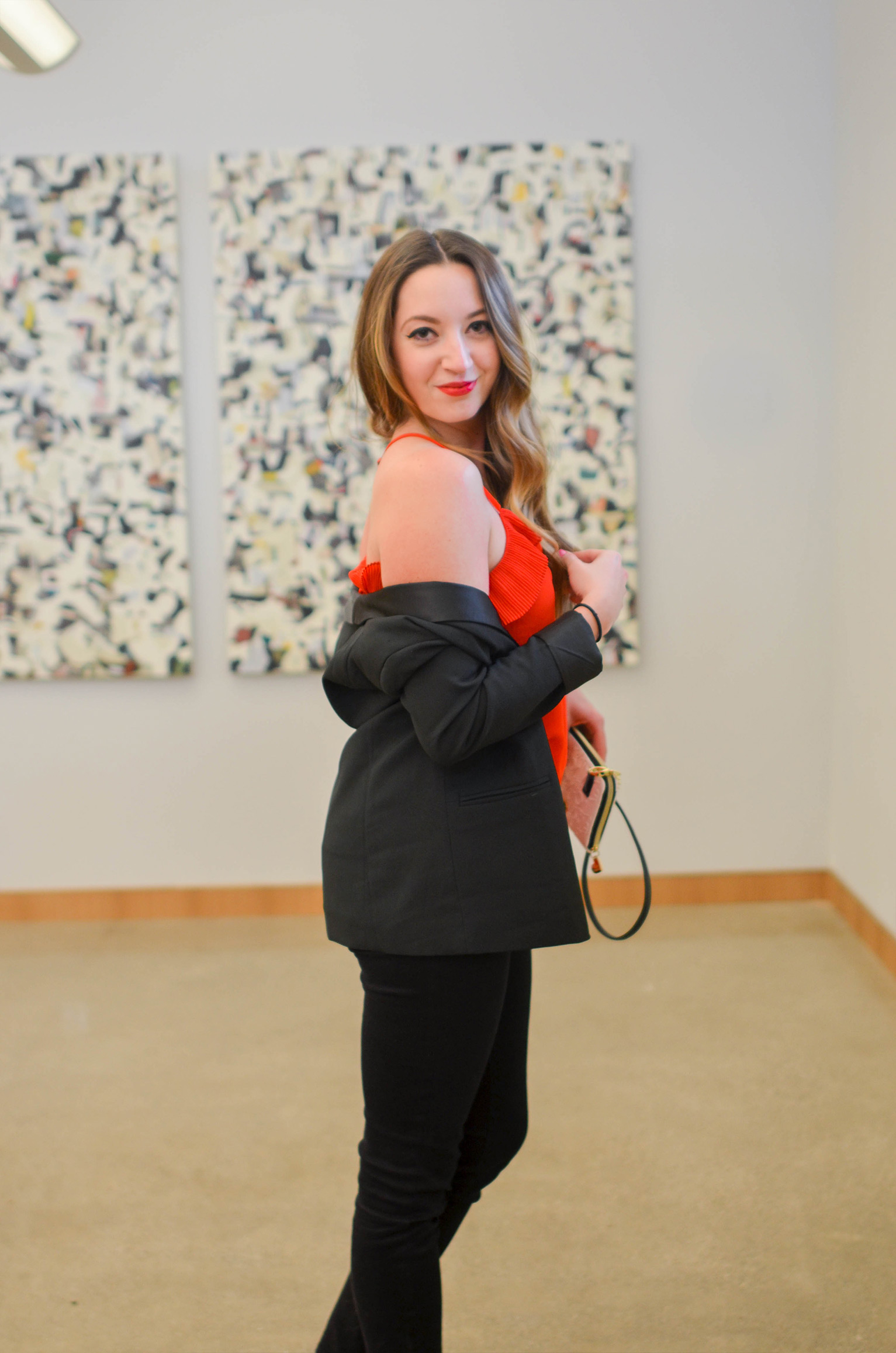 Also, if you're wondering where I took these photos…. they were taken in an AWESOME loft that is currently for rent in New Center, Detroit. I was literally obsessed. A girl can dream, right?!
Also, this chair was made by my boyfriend's good friend, Alan Kaniarz… he's an AMAZING person and artist. You can check out all of his other furniture and shop them all here. He's one talented dude and is full of so much wisdom… I learn something new everytime I'm around him. 🙂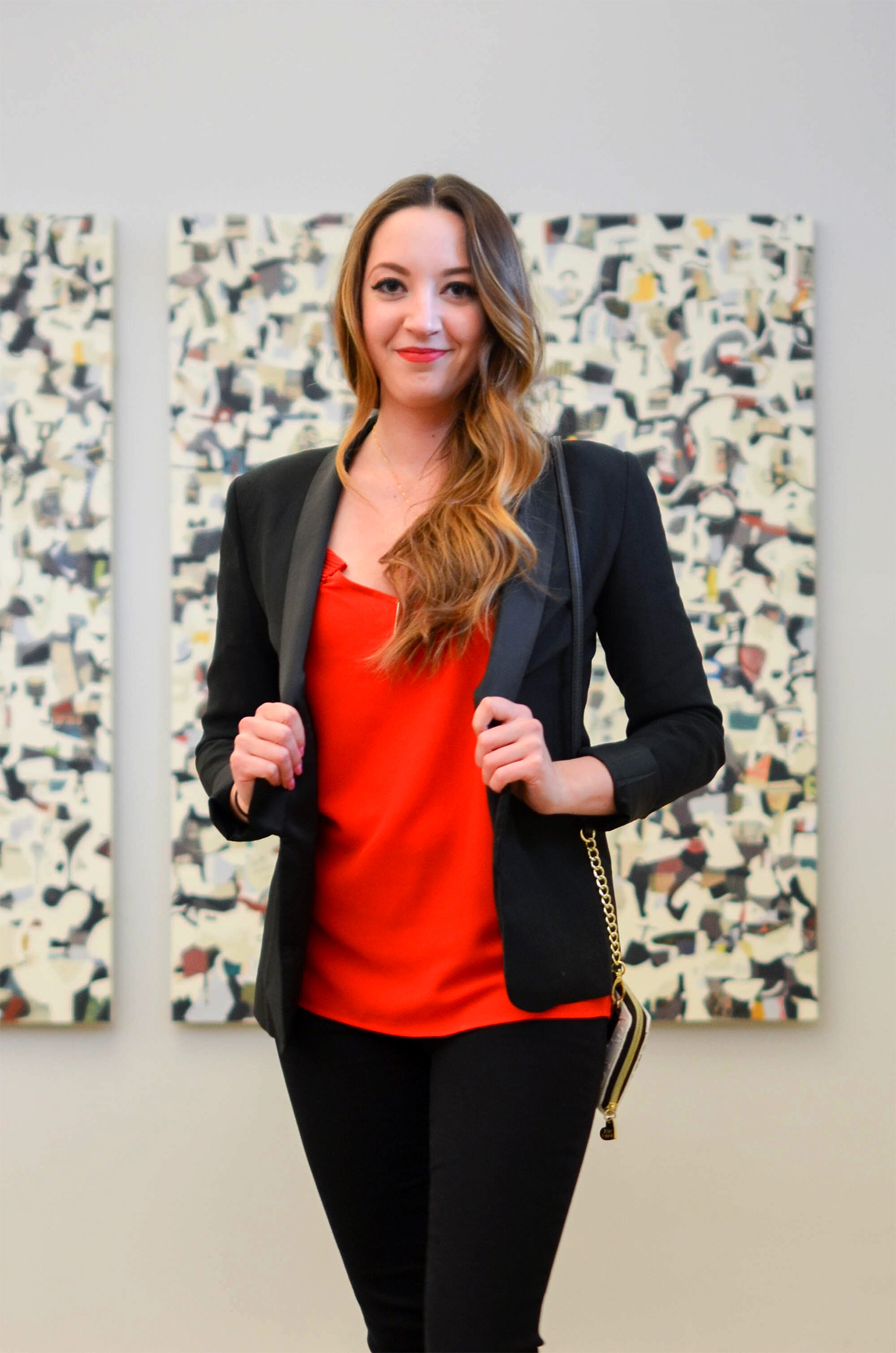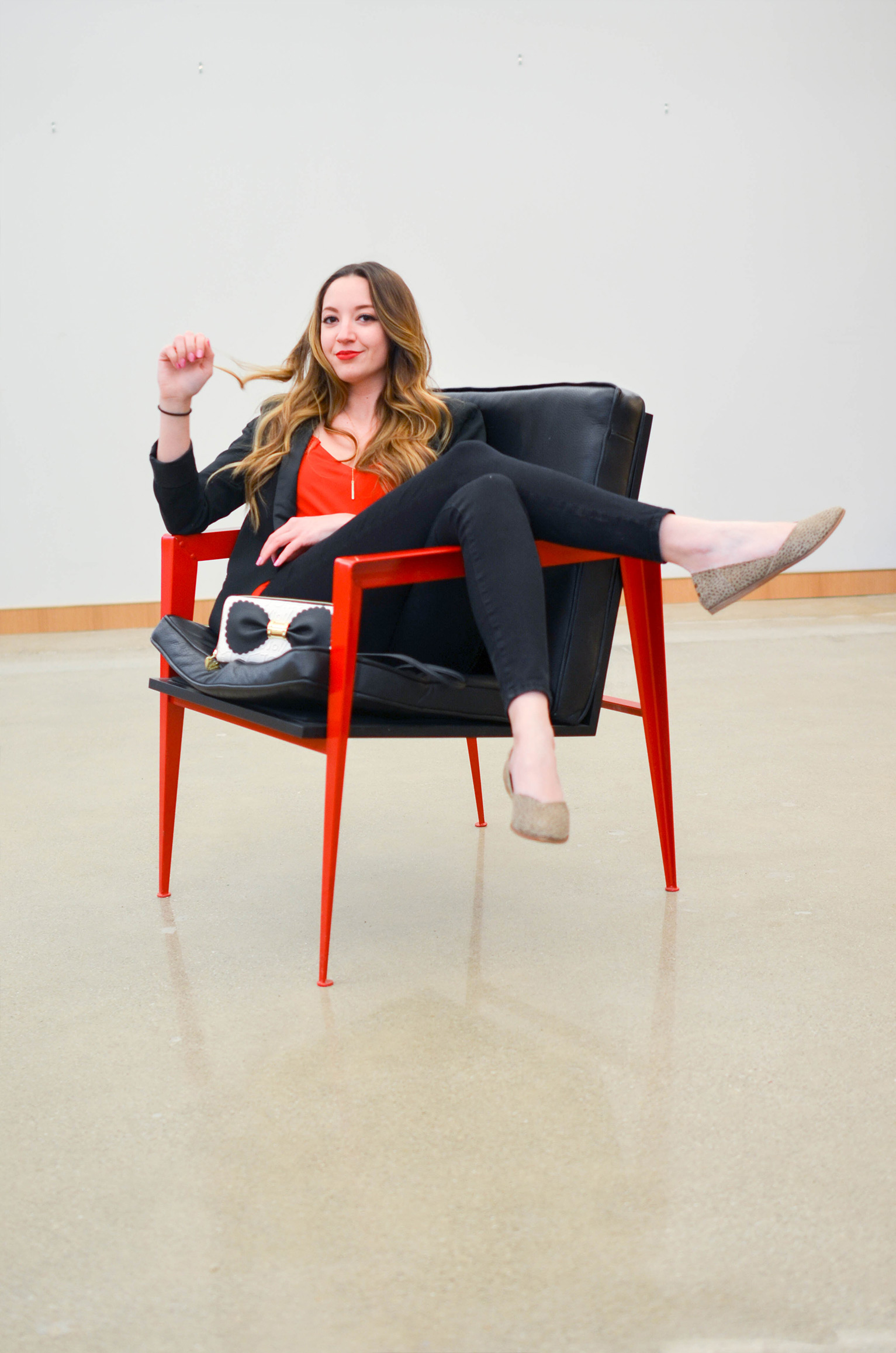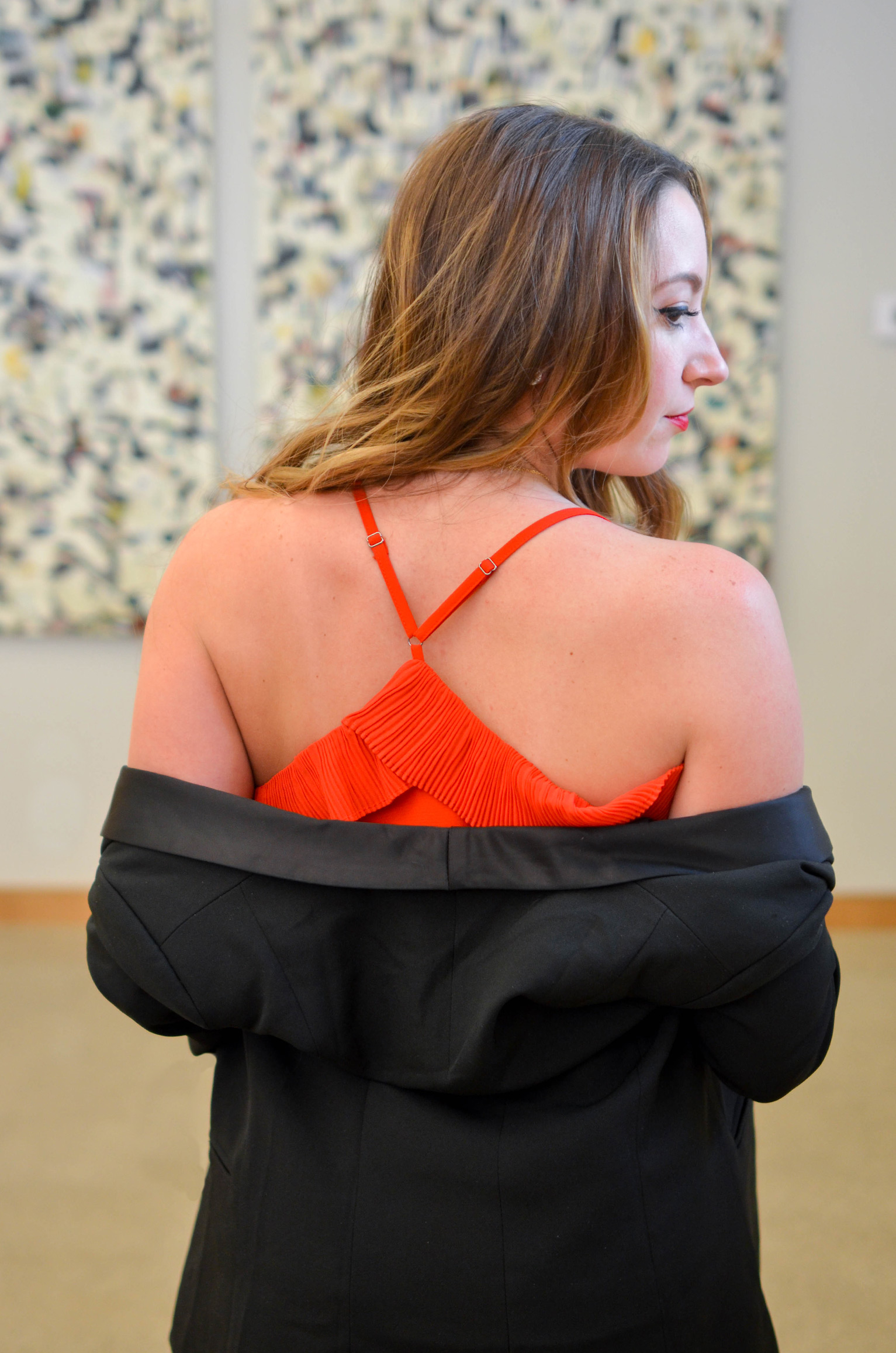 Outfit Details
Red Ruffle V-Neck Tank Top, here, and here
Black Blazer, here, and here
Black Skinny Jeans
TOMS Cheetah Print Jutti Flats, here, and here
Crystal stud Earrings, only $10!
Gold Bar Drop Necklace
Romantic Valentine's Day Inspiration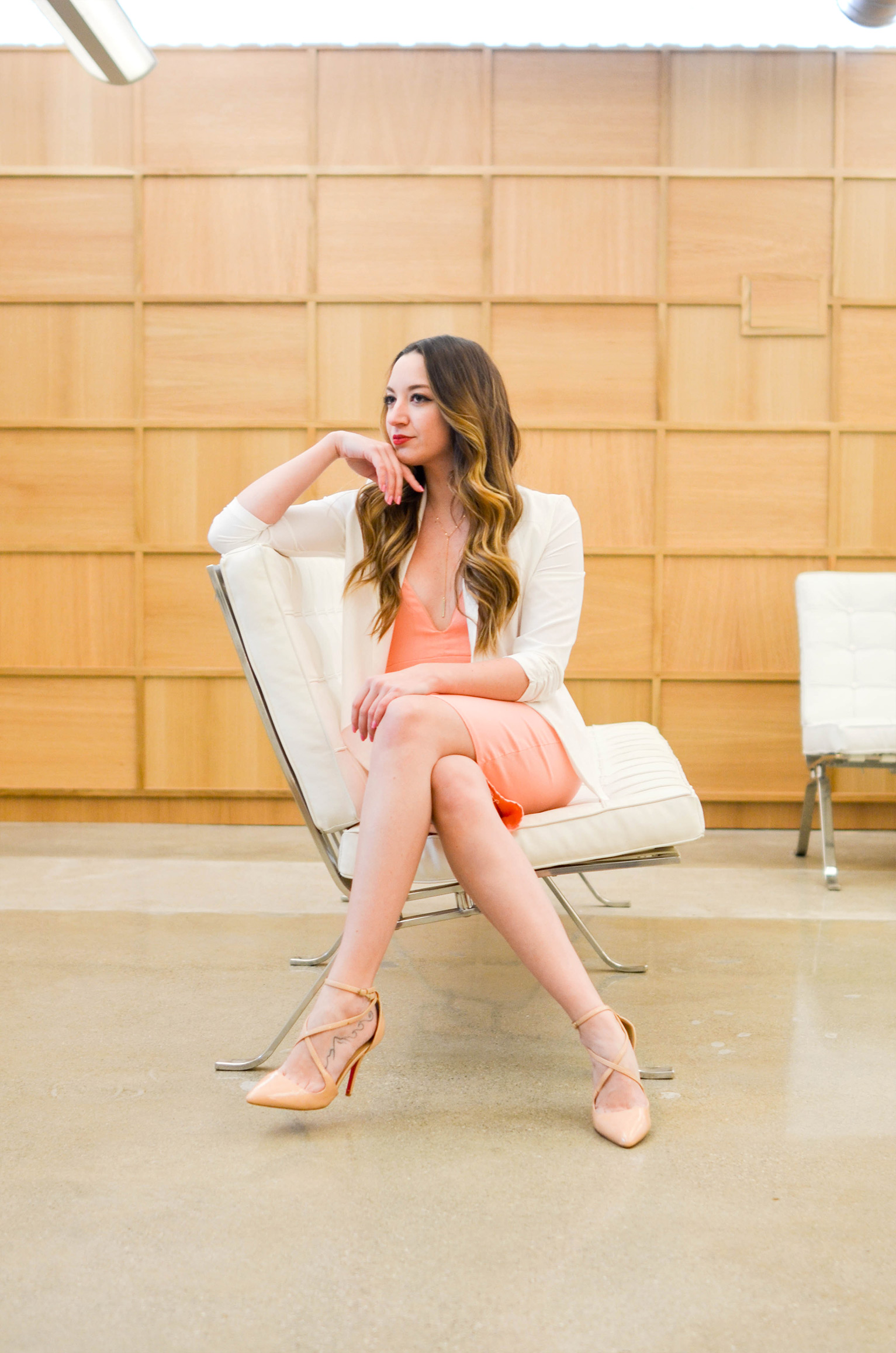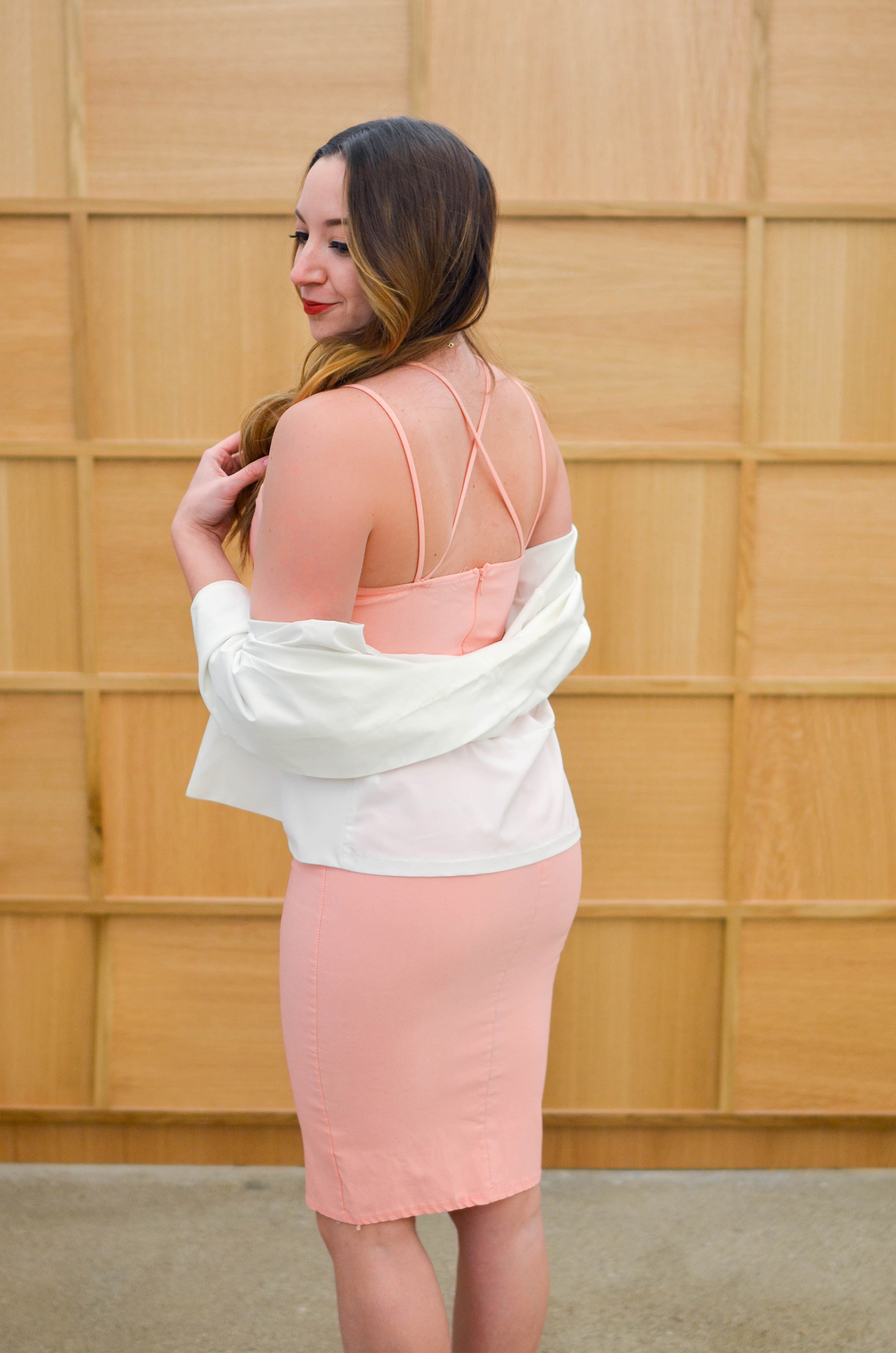 There is something about a deep v and a sexy back that makes a dress soooo romantic! 😍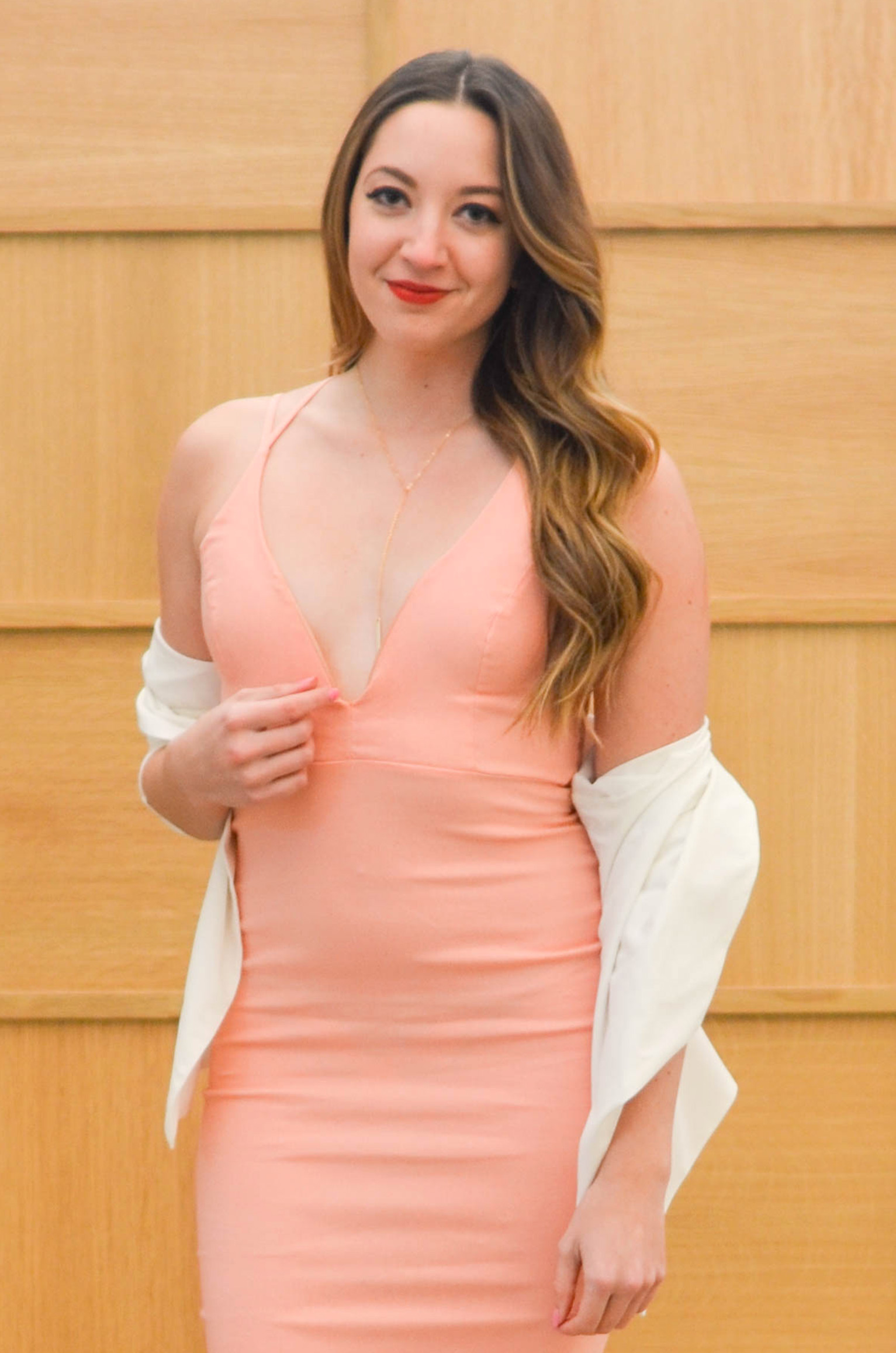 Figuring out what to wear with a strappy dress in the middle of winter is always a struggle for a Midwest girl! I thought this lightweight white blazer brought it all together. I also linked a floral white blazer that I think would be perfect with a blush colored dress at the bottom of this post. 😉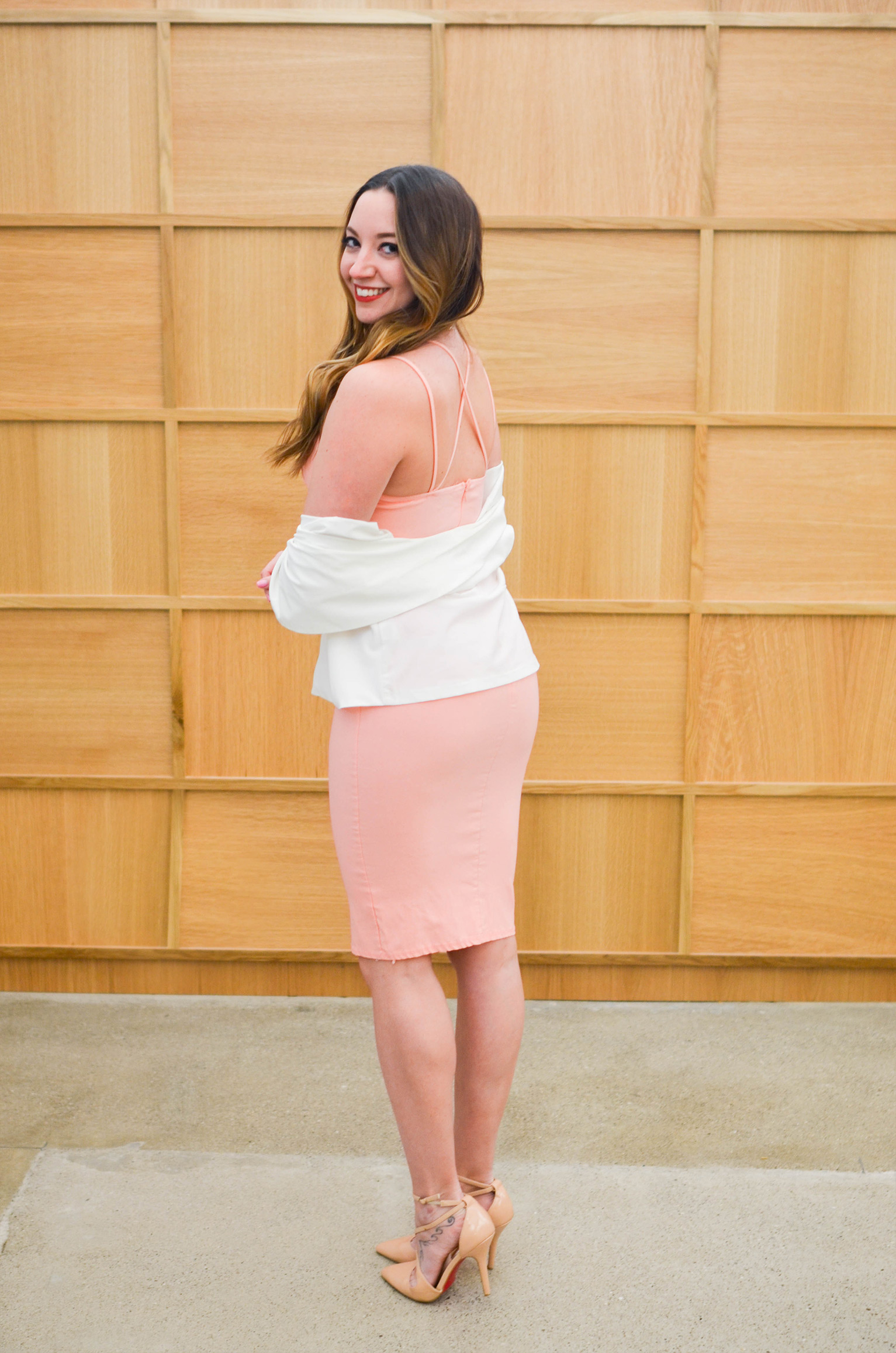 Alan also served us wine while we were taking photos… could it get any better than that?? I had to get a cheesy pic out of it because I was in love with this kitchen space! 😂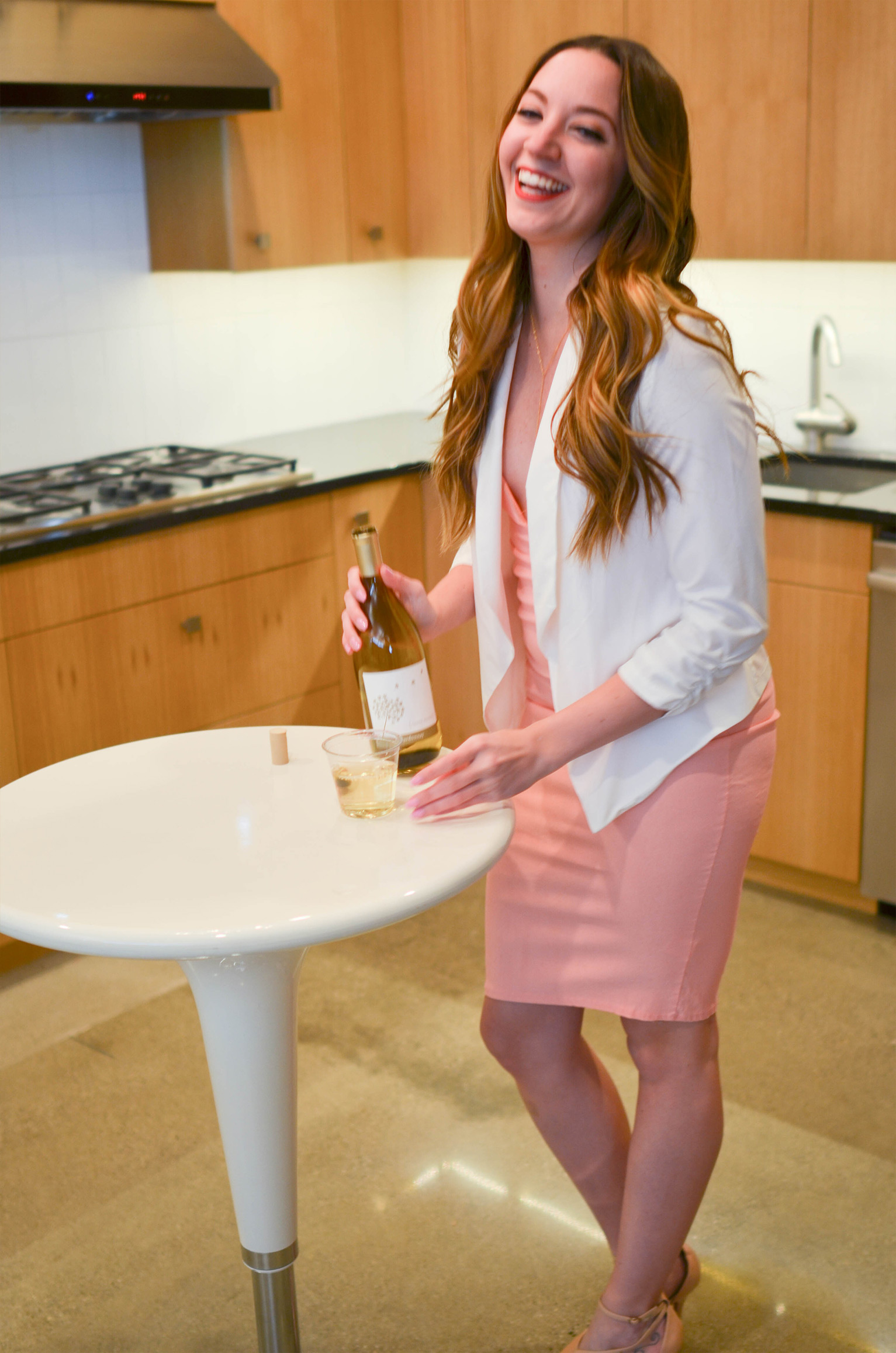 Outfit Details
Strappy Blush Dress (last year), similar here, here, and here (all under $22!!)
White Blazer, and White Floral Blazer
Crystal stud Earrings, only $10!
Gold Bar Drop Necklace
Strappy Nude Heels
I'm sure you can tell we had fun! Hope you guys have a kick butt week! Until next time.. ❤️
Cheers!
Sara ;*