Happy Sunday, babes! I took tomorrow off so I would have a long weekend before Christmas is officially here, and I'm so glad I did! I had so much time today to clean and get chores done! Something I've seriously been slacking on due to the cold I had. Anyway, super excited to get back into the swing of things now that I'm starting to feel better!!
I've been obsessed with ALL the hair accessories lately. Like, I'm going to need a closet for all my headbands, clips, and pins because I went a little cray this year, haha. Anyway, I recently bought these trendy pearl headbands and I've been experimenting with different hairstyles myself, so I figured I'd share some for you too as inspo!
Thin Pearl Headband
Look #1: Low Bun with Plunging Neck Line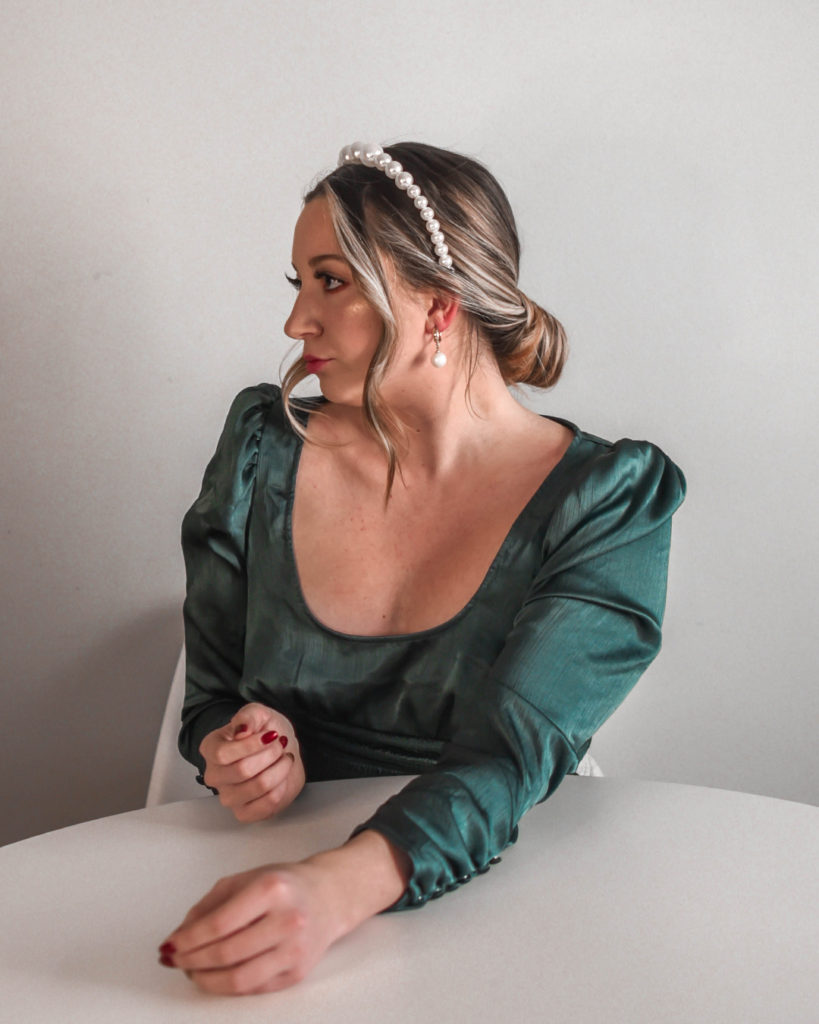 I love to style updos with feminine shirts as I love how elegant it looks. The thin pearl headband is the perfect accessory! I paired mine with pearl earrings but also have seen other girls wear pearl hoops with these headbands which I thought would also be super cute! Lately, I've also been pulling pieces down around my face and curling them to help frame my face and I love how it looks.
Look #2: High bun with fun crop top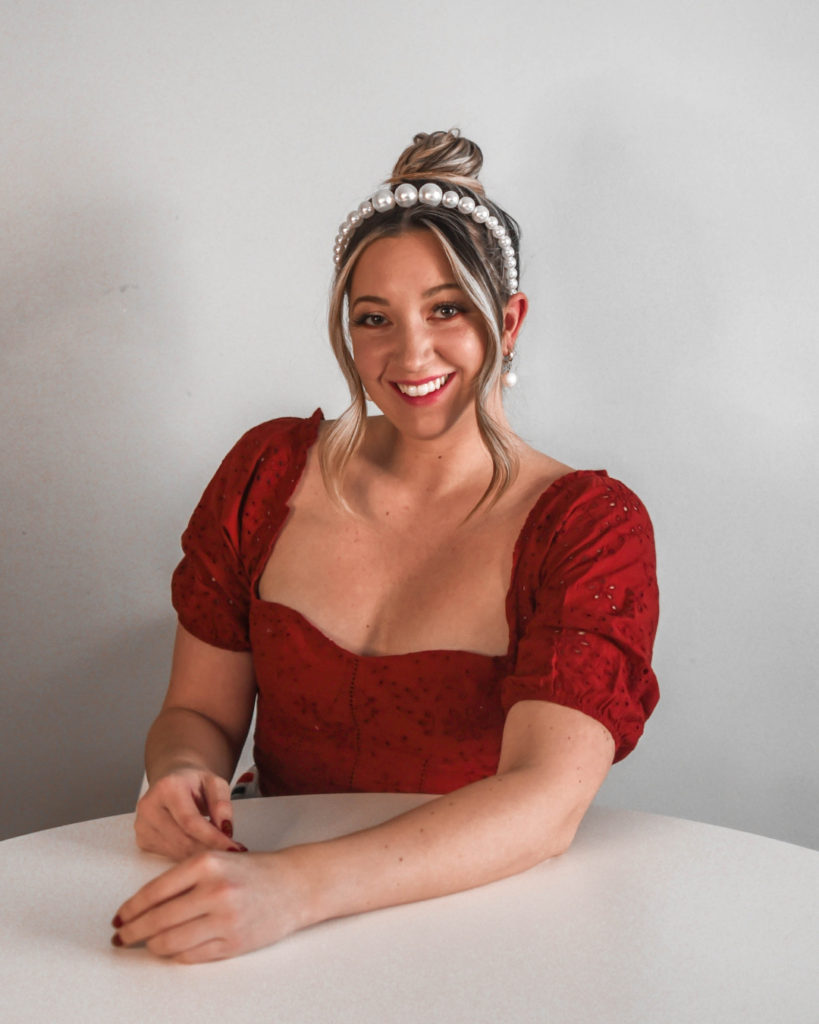 High buns make your look a little more casual—but this is perfect on those days where you're in between washes. For this look, I also think it would be cute with a messy bun and more pieces pull out to frame the face.
Chunky Pearl Headband
Look #3: Beach waves with a leather jacket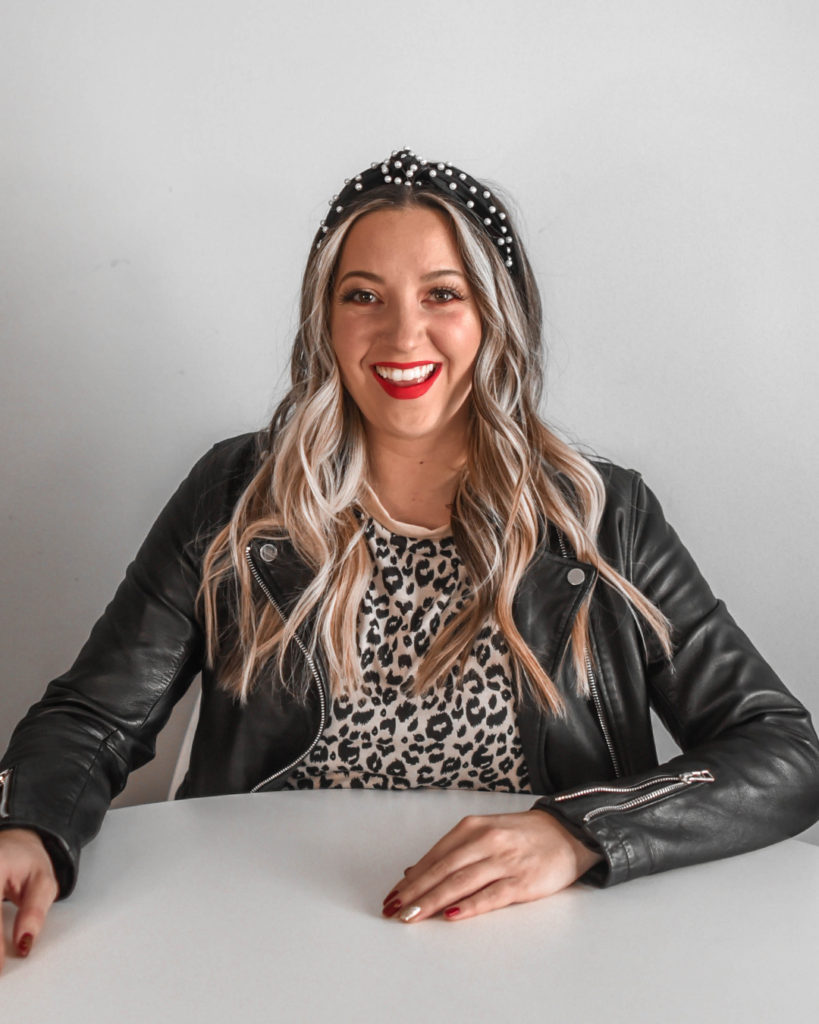 Black pairs really well with this black chunky pearl headband. Throwing on a leather jacket gives you more of an edgy vibe but still feminine with the pearls. I wore a fun leopard pattern underneath and think stripes would also be cute!! When I wear my hair down with a headband I like to make sure those small pieces are still framing my face to give it more of a relaxed look.
Look #4: Beach waves with polka dot pattern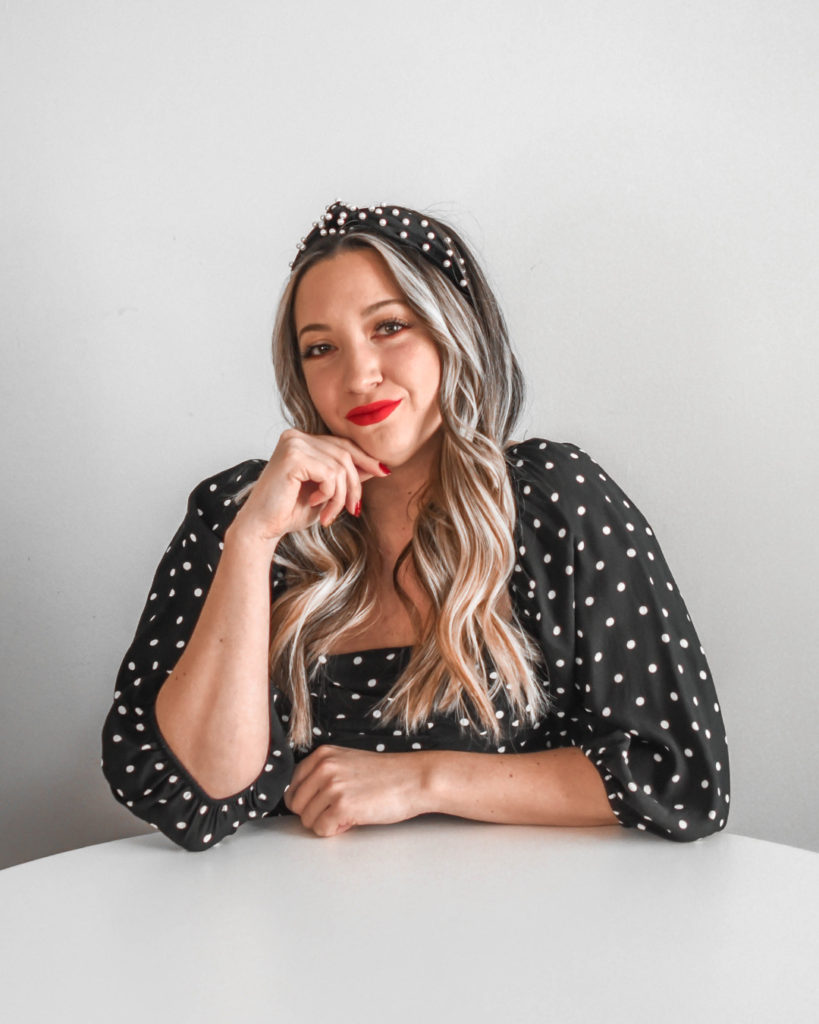 There's just something about wearing polka dots with these chunky pearl headbands that I love! I think it goes so well together. You can even pair this look with a warm white faux fur throw and you'd be all set for your Christmas party!
I hope you guys have a great start to your week! ??
Shop pearl headbands
Pin this article