Hey loves!
I'm updating one of my older (but goodie) blog posts for the 7th day day of Christmas challenge. Between working and trying to see my friends today was hard for me to dedicate, lol! I'm going to a friend's birthday party tonight but should have this weekend to get all new content for you guys, which I'm super excited about!!
This is a recipe I make every single year so be sure to make it sometime soon for the holidays, it's a crowd pleaser!
One of my favorite things to do during the holiday season is bringing punch to the parties I attend. I love how creative you can get with the different flavors and garnishes! So I wanted to share some inspiration! ?  I always need to include cranberries in my punch for Christmas because the red is so festive! I also loved the color of this one, the rosé and cherry 7-up make the perfect rose shade! I added some rosemary to give it a pop of green.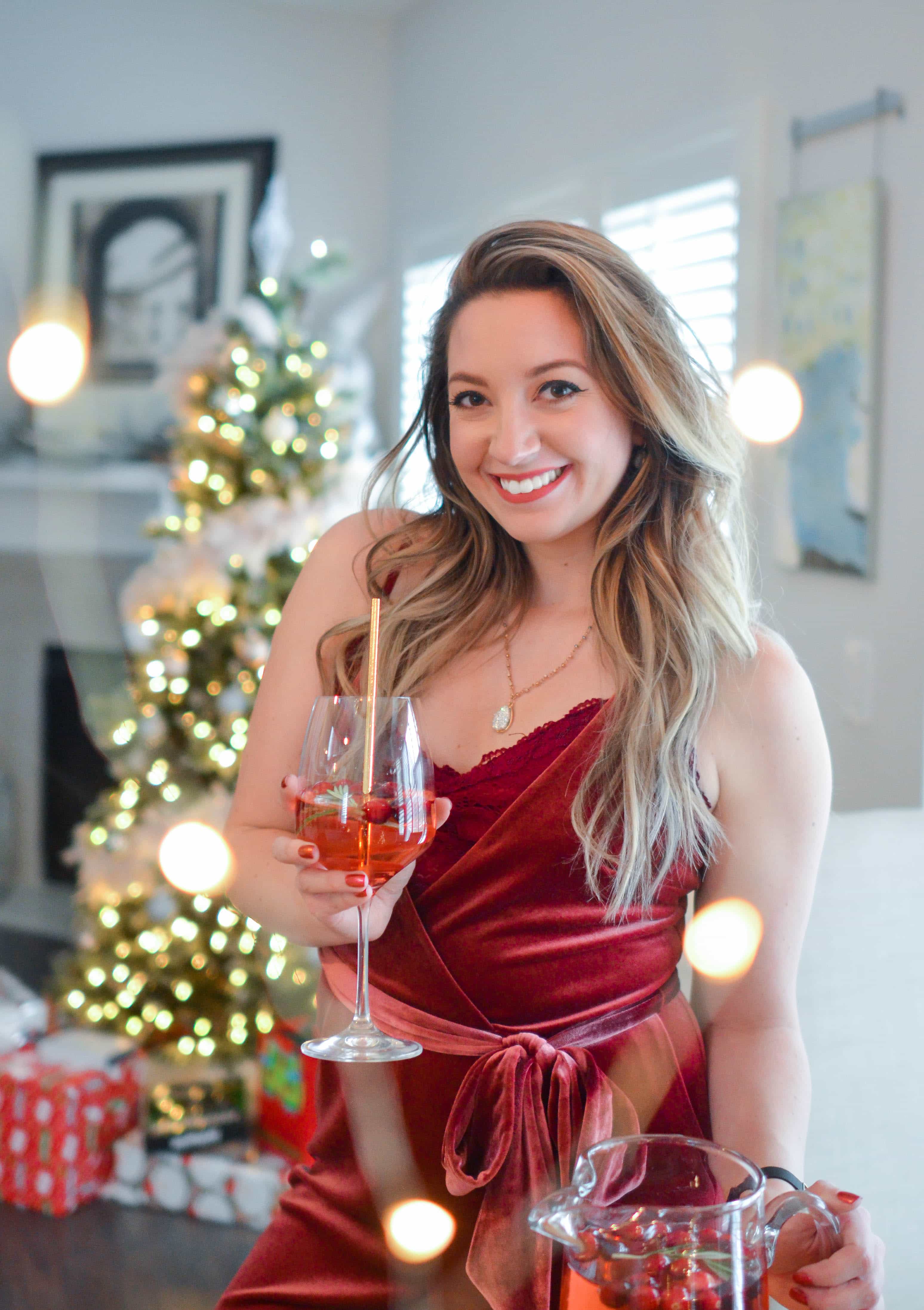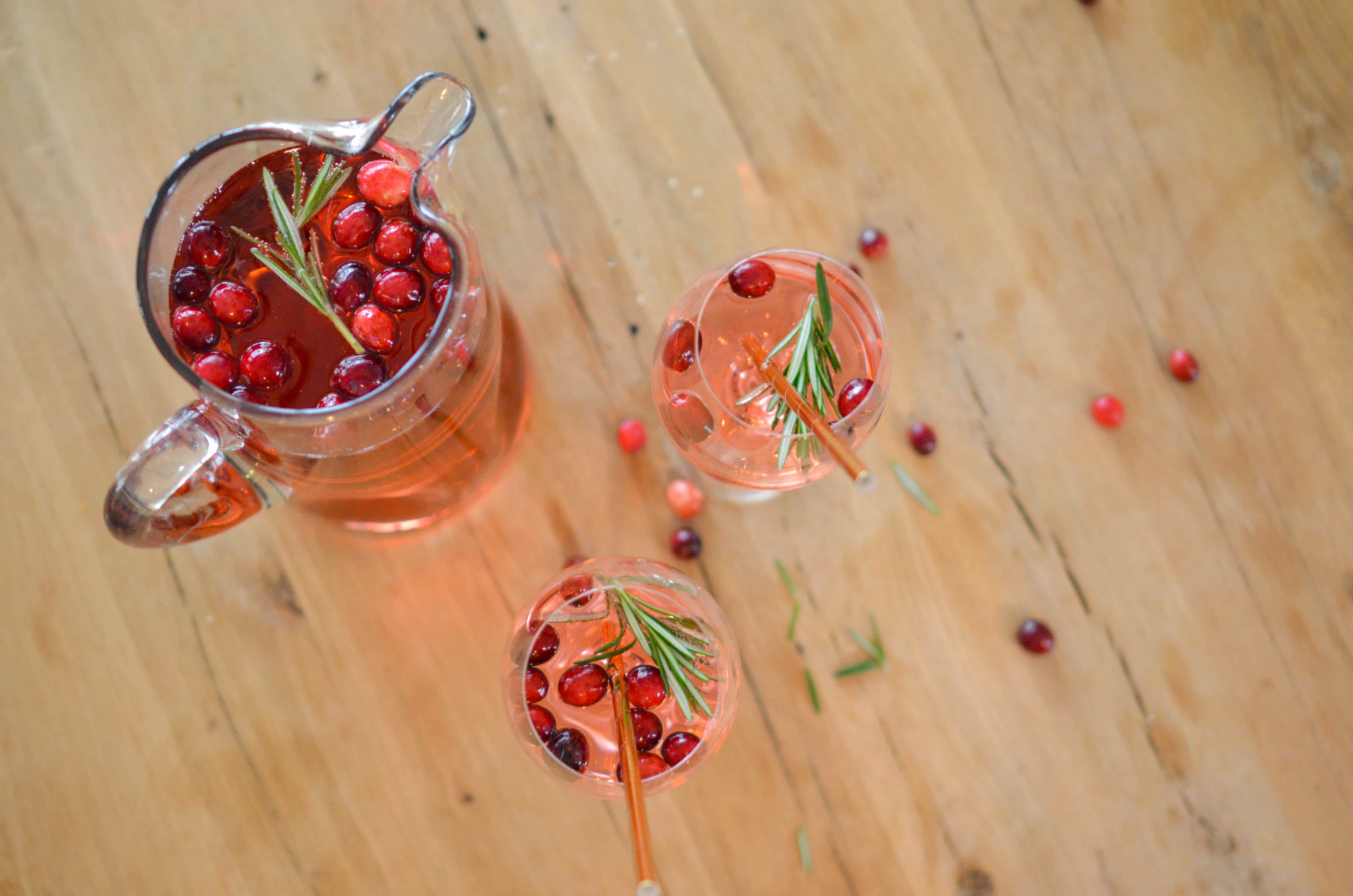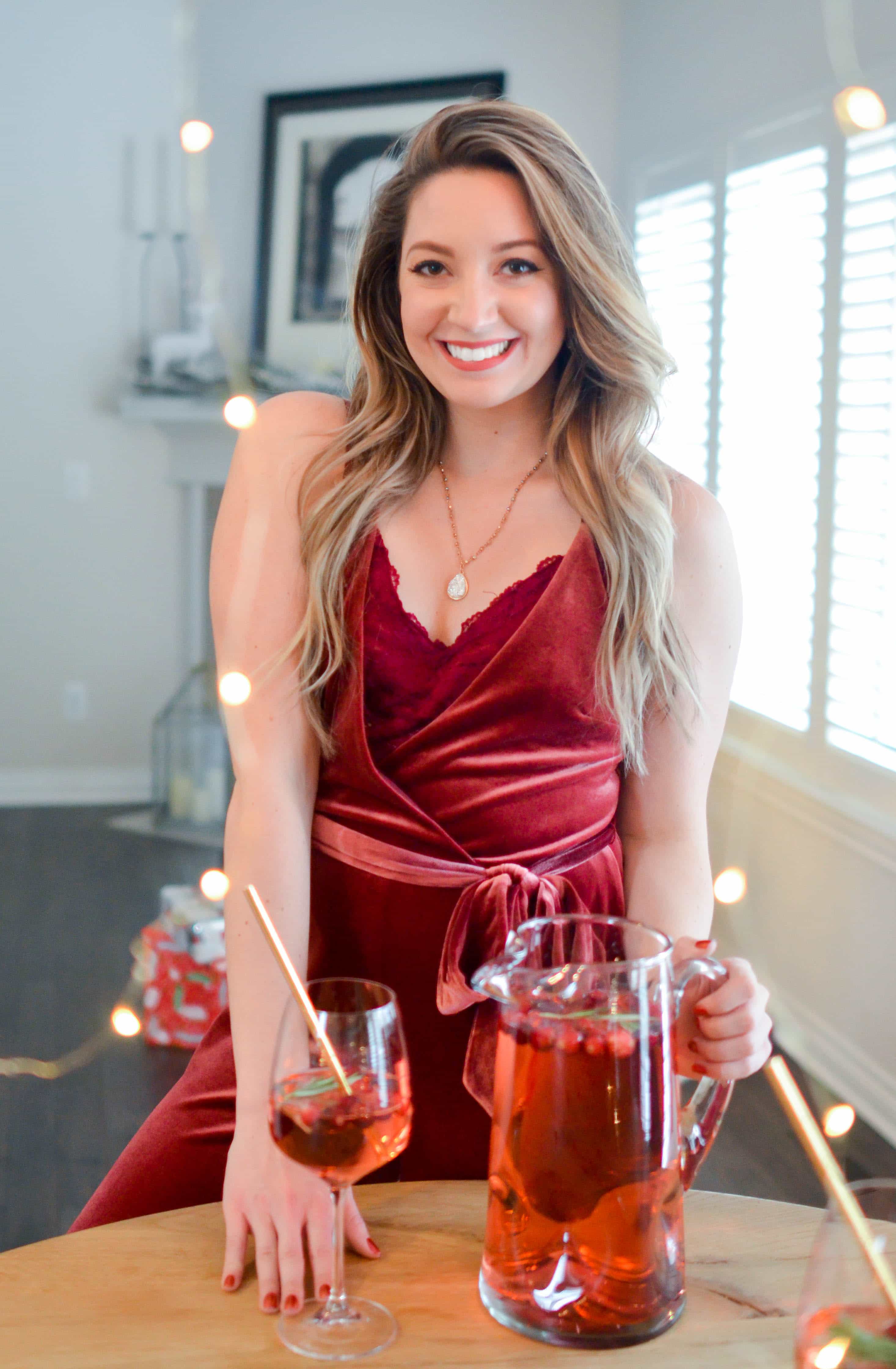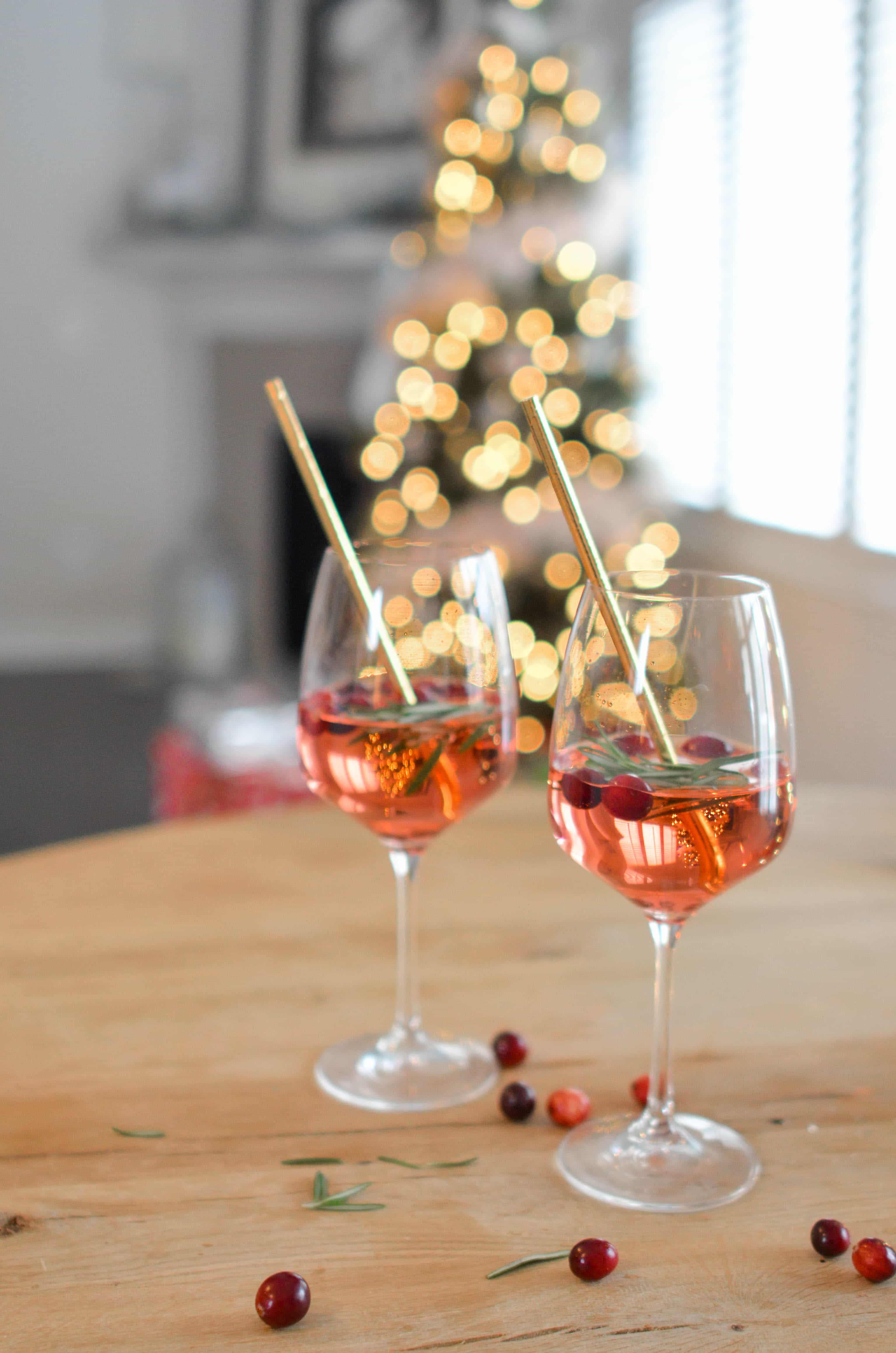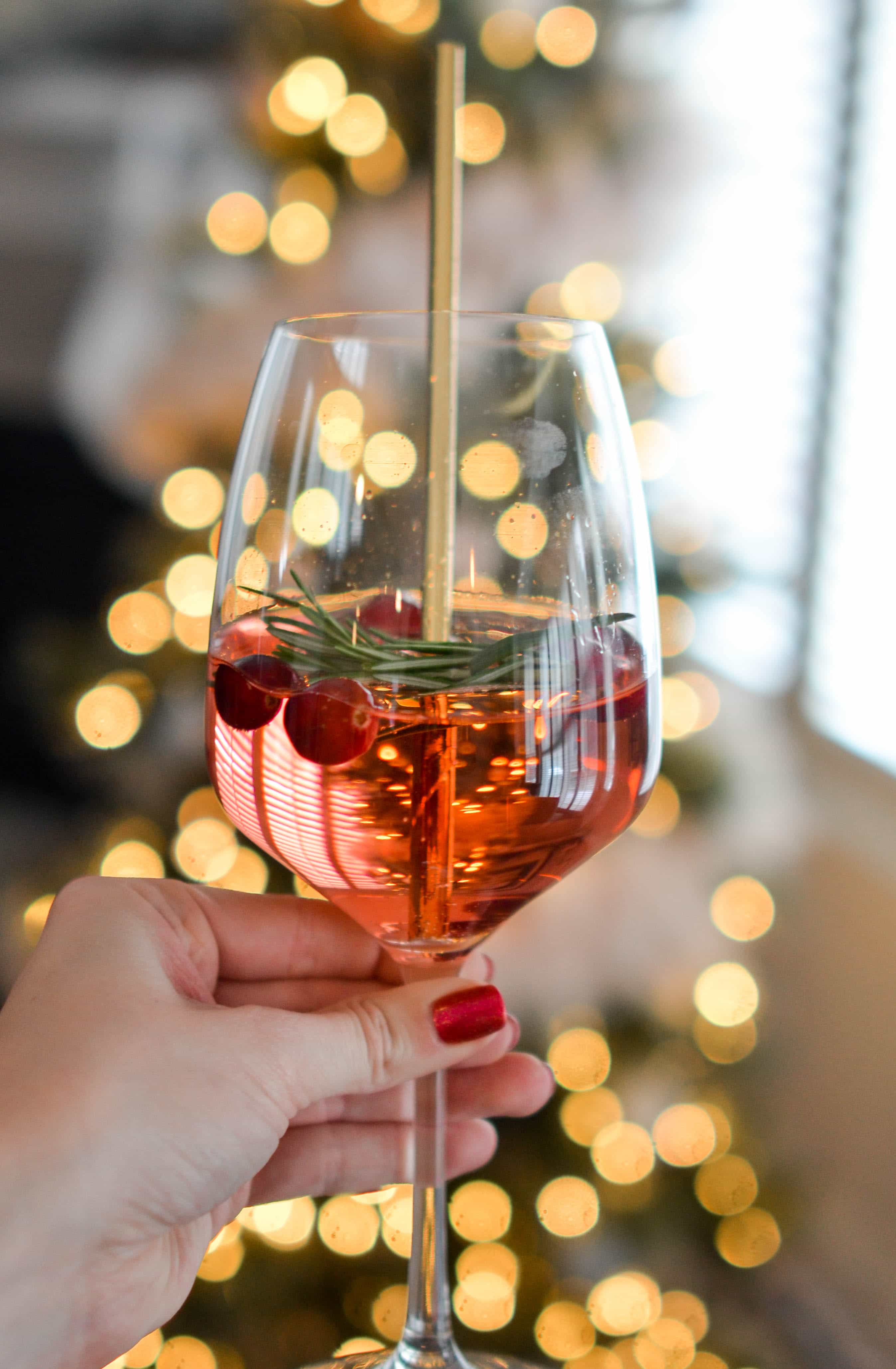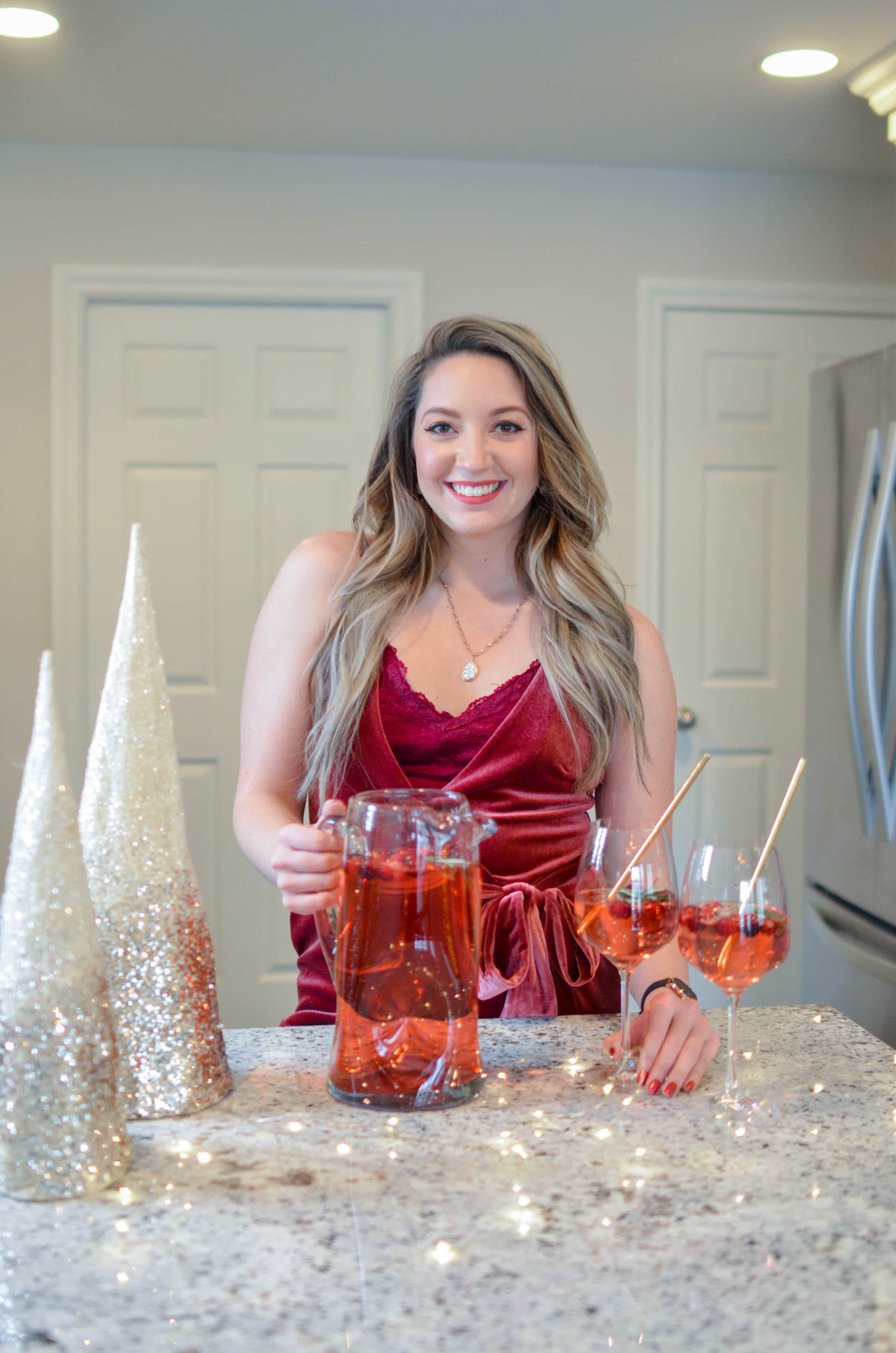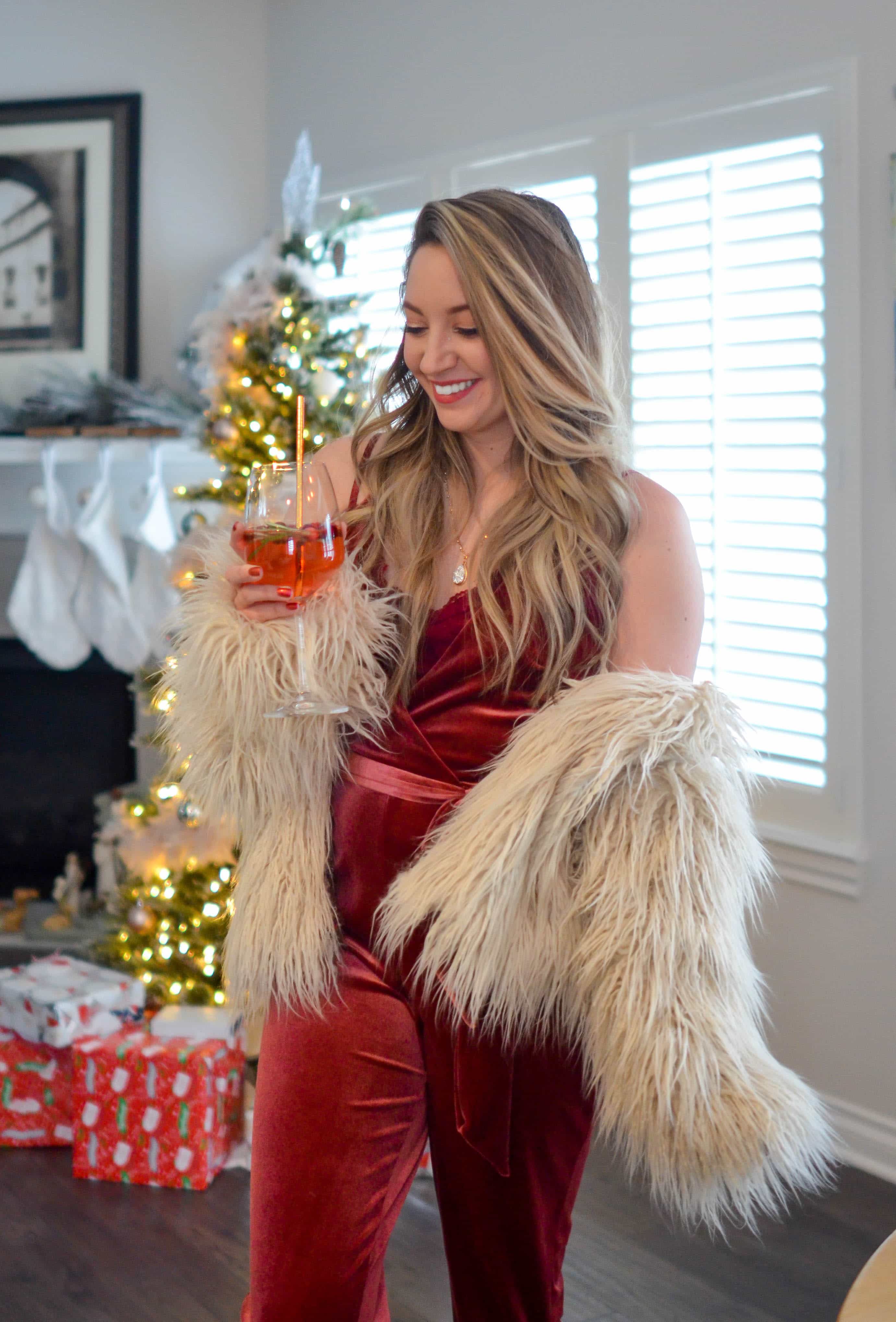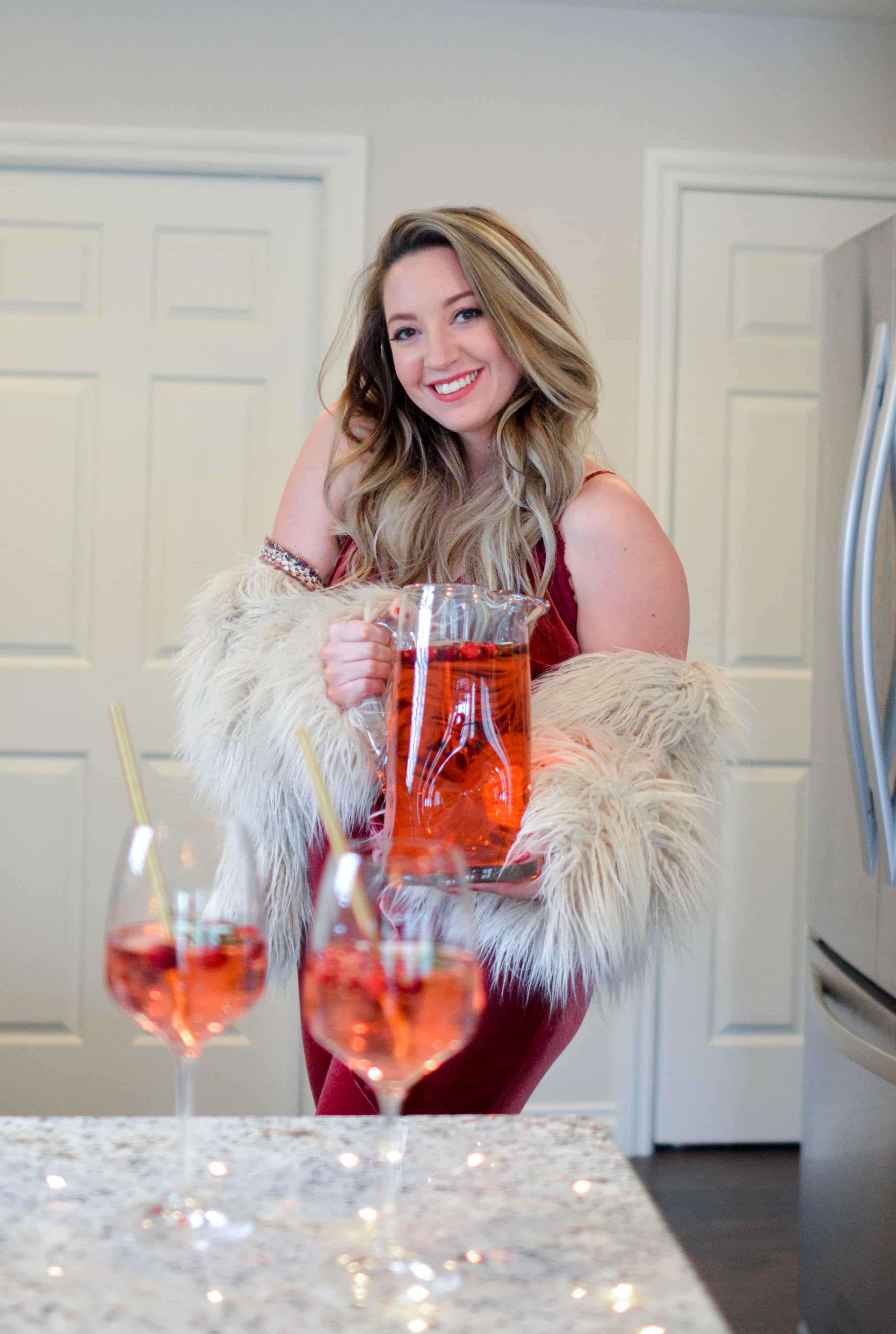 How to make my Jingle Juice
Ingredients:
Your favorite bottle of rosé
Cherry 7-up
Cranberries and Rosemary (for garnish)
Directions:
This punch recipe is super easy and simple, and that's why I like it! All you do is add the bottle of rosé to your pitcher and then add as much 7-up as you need until it tastes right to you. Add the mixture to your favorite cocktail glasses and garnish with the rosemary and cranberries! (I also like to make my drinks more festive with fun straws: