Happy June, guys! Can't believe this year is already almost halfway over! I got back from Las Vegas this past Sunday—we went there for James' birthday and to see my family that lives out there. I have an older brother, sister-in-law, and a 3-year-old niece that live in Vegas and it was SO fun being able to mix fun with some family time as well.
It was James' first time in Vegas so I wanted to make sure he really got to experience all that the strip has to offer along with the beautiful scenery that is a little away from the strip. We only had about 3 days before we went to stay with my brother and I think we squeezed everything in so perfectly!
We got the perfect mix of fun, nature, and touristy adevntures that I'd love to share in case you'd like to get the same experience during your next trip!
How I captured my best photos in Vegas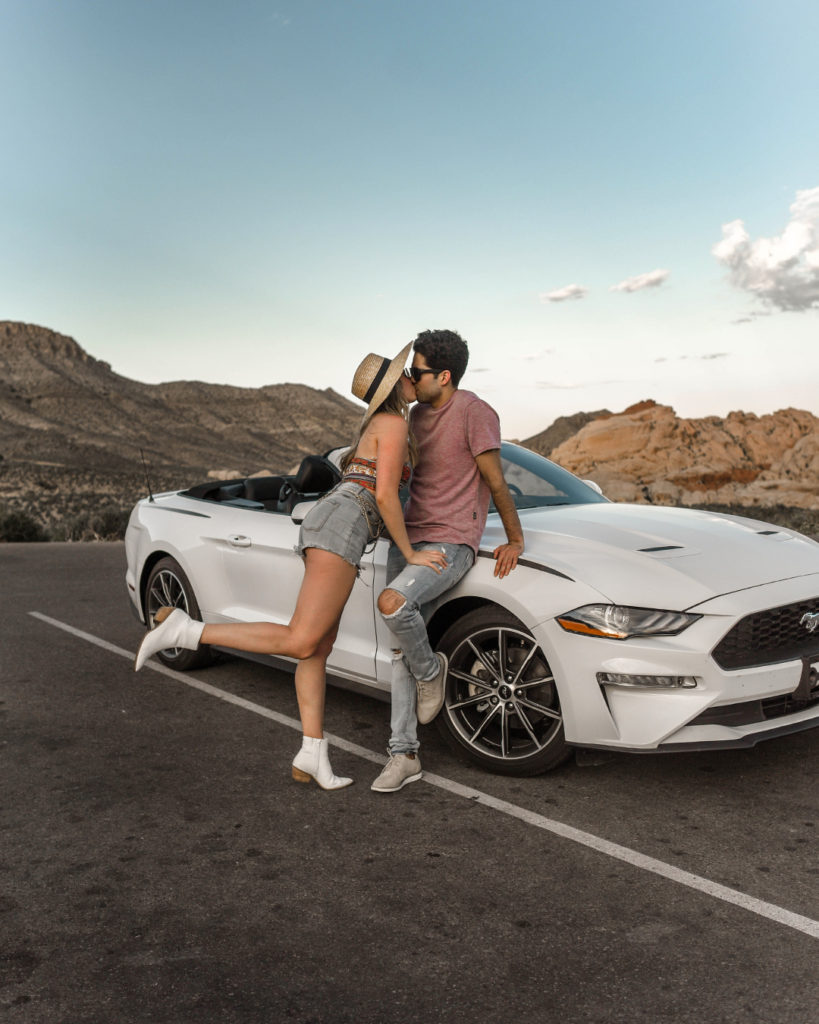 Renting a car
This is such an important step because it gives you the freedom and flexibility to go wherever you want whenever you want! In Vegas, you don't really need a car if you plan on staying on the strip the whole time but why do that when there is SO much more to see! From the beautiful Red Rock Canyon to the unique Valley of Fire it's a totally worth it for the views.
This was my first time renting a car while traveling (which is so crazy)! I couldn't believe how much nicer it was having a car while traveling. I wanted something easy and after doing some research I came across a travel booking company called Bonwi. They offer car and hotel bookings right now so it was the perfect way for me to arrange a car rental.
I love how Bonwi shows you multiple different rental companies to compare where you can get the best deal for what you're looking for (along with how many points you'd get for each option)!
Bonwi is a newer company that recently won startup of the year! I love what Bonwi stands behind because they are different than the other point based travel booking companies. They let you use your points right away! They also give you 1,500 points just for signing up! I also LOVE how they handle the cancellations for you. With other travel booking companies, they make you deal with the hotel to cancel and it turns into a big mess. However, with Bonwi, they handle it all for you!
Bonwi was so kind as to offer you guys an amazing deal! If you head to my personal landing page and sign up through this link, they will give you an extra 1,500 points (on top of 1,500 just for signing up) on every hotel or car booking you make from June 1- August 29 (2 night minimum booking, must complete travel by August 31, 2019). That means you'd get $30 to use on a gift card or toward a flight off your first booking! Just make sure you sign up through my special link opposed to the dropdown on the site as that won't work.
Exploring more than just the strip
As I mentioned a little before, there is so much more to see than just the strip. Check out some of these awesome places below that make for GREAT photos!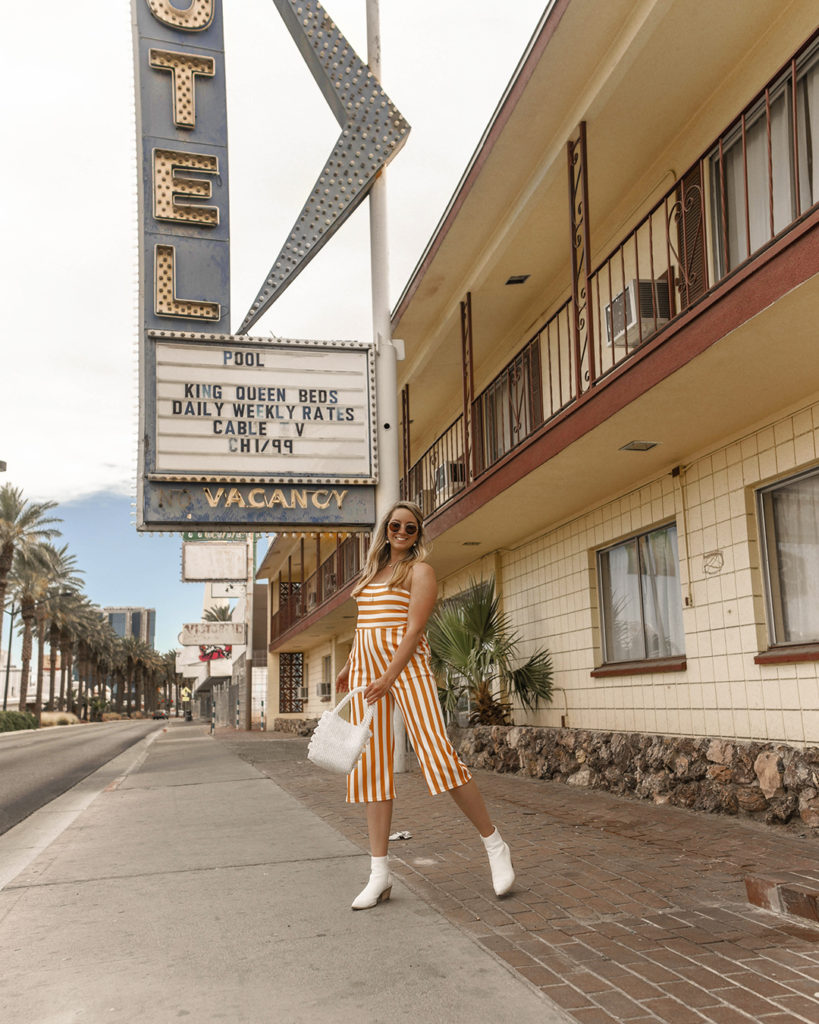 Checking out Old Vegas
There are SO many vintage signs in Old Vegas! I loved this motel sign at 1300 S Las Vegas Blvd. There's also the little white wedding chapel across the street!
While I still enjoyed taking photos around the Venetian where we stayed, I think I enjoyed driving around to these more unique locations the best!
What are your favorite spots to take photos at in Vegas?!