I'm so happy to share that I've partnered with Lulus to bring you guys some awesome content for Easter! (Thank you, Lulus!) So, I was surprised when I found out how far out Easter was compared to last year but I was also kind of excited because that means that it will probably be much warmer out! Especially for all you midwest babes, you totally get it! Time to pull out all those cute Spring dresses to feel your best this Easter!
I wanted to do a look book style of a post because I want to give a variety of ideas for you guys along with showcasing what to where that lines up with the latest 2019 Spring trends so that you can look/feel your best this Easter! There are so many fun trends this year like floral prints, pastels, and monochromatic looks. Keep on reading to see find some inspo for each trend!
Floral Prints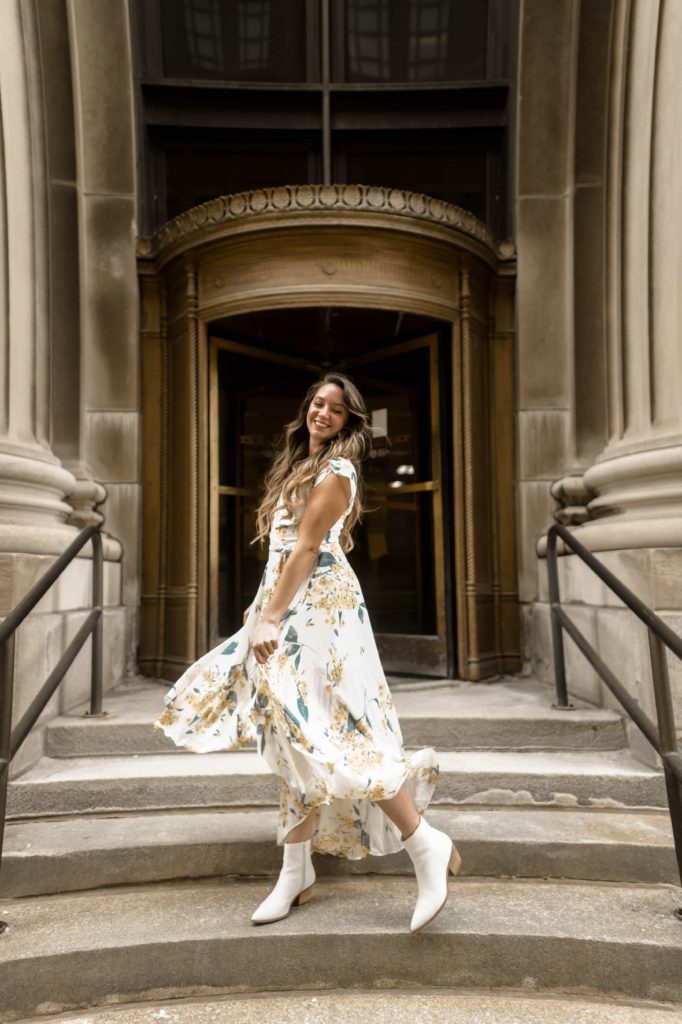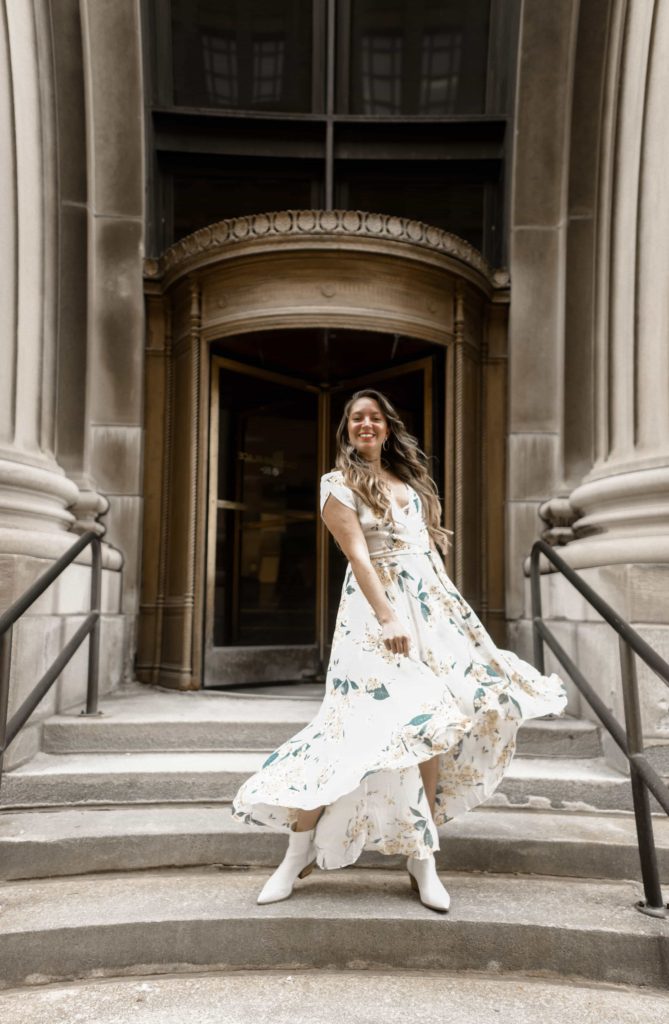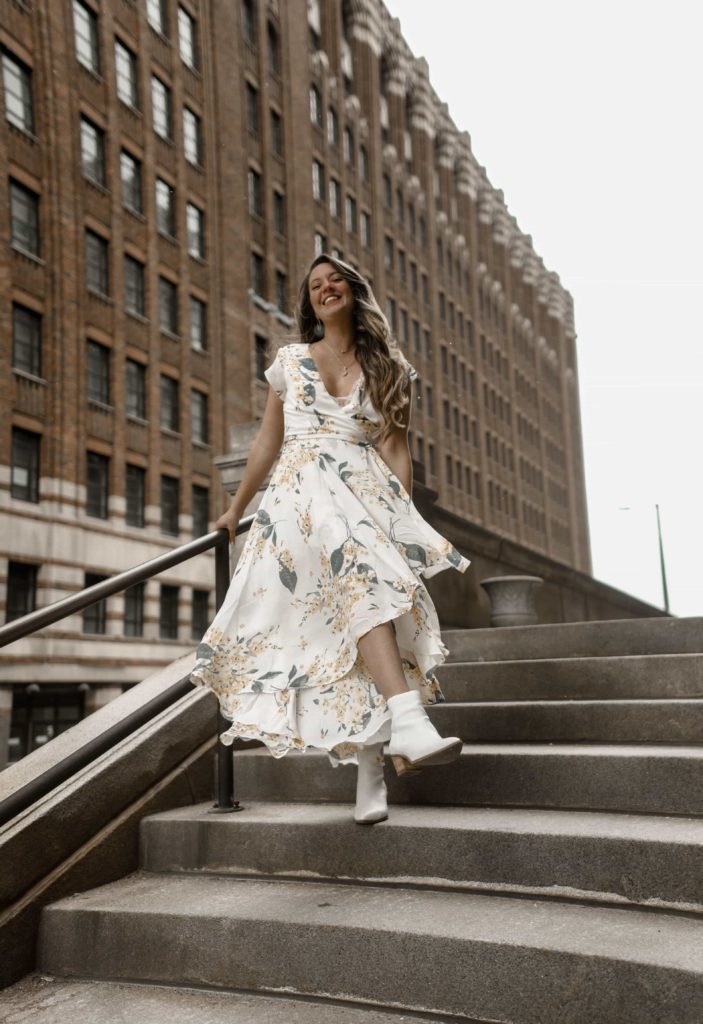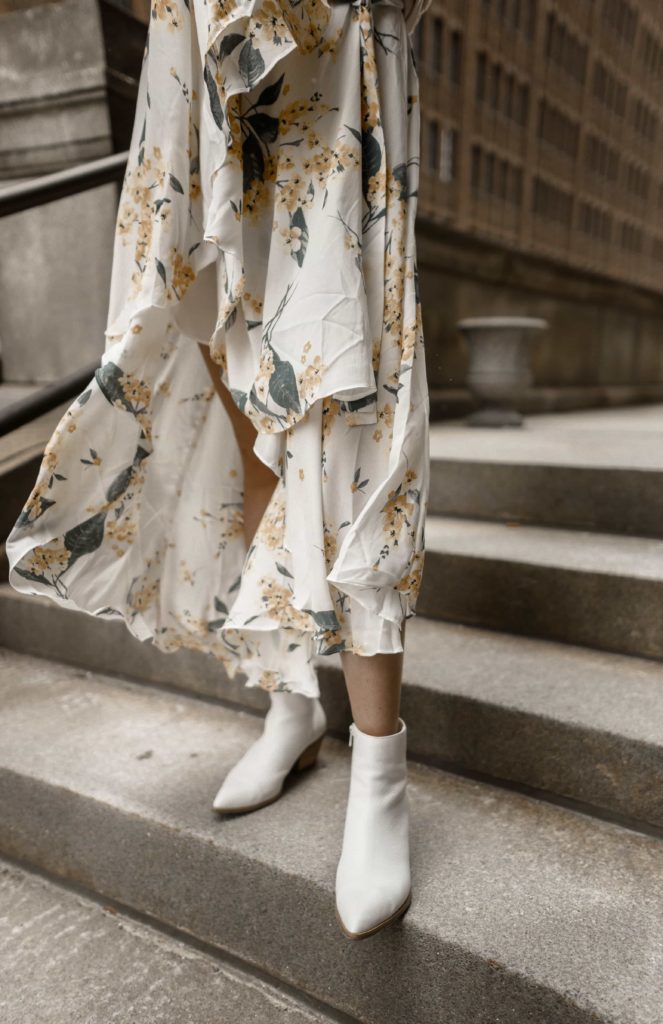 Okay, so this look I think is my FAV. I loved styling this floral high-low flowly dress with these white boots to give the look more of an edge. I LOVED how I felt in this outfit. The dress has so much body to it and the boots were so comfortable to walk around in.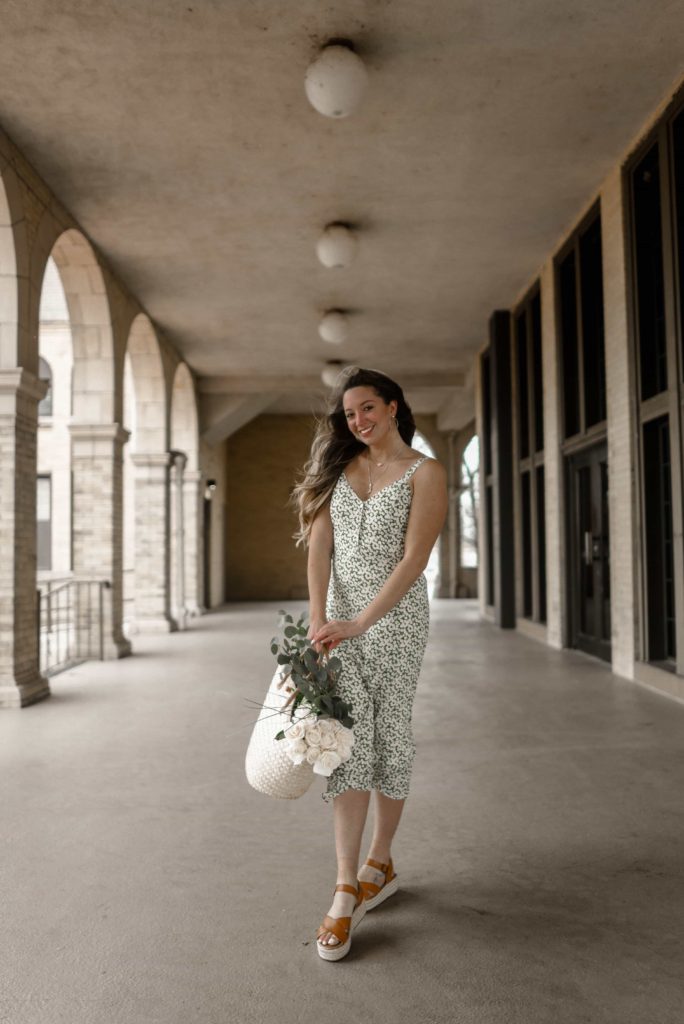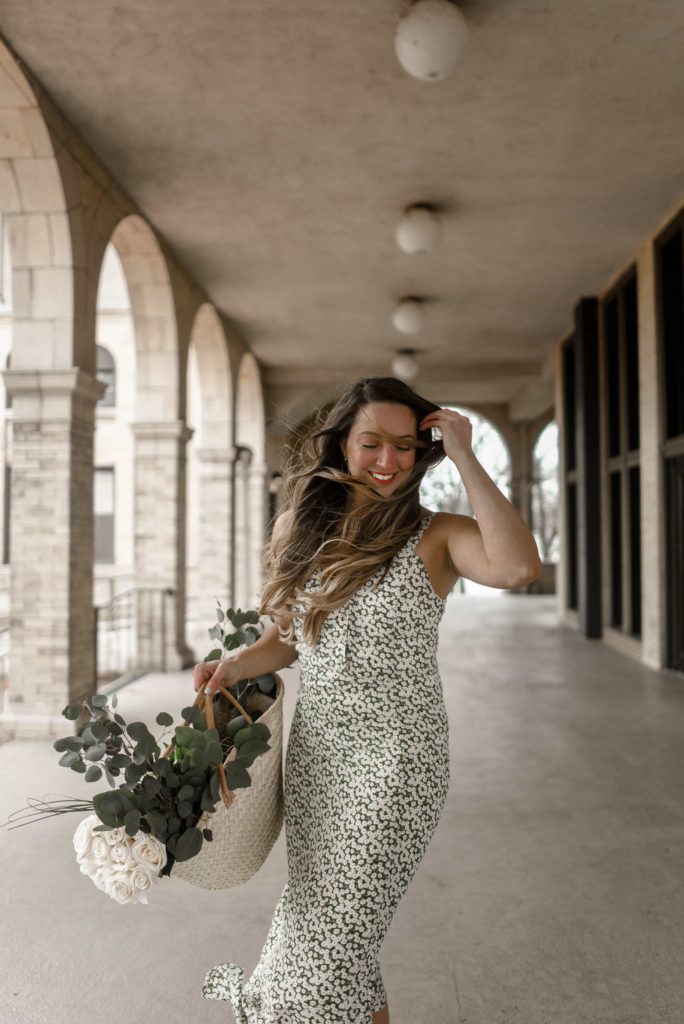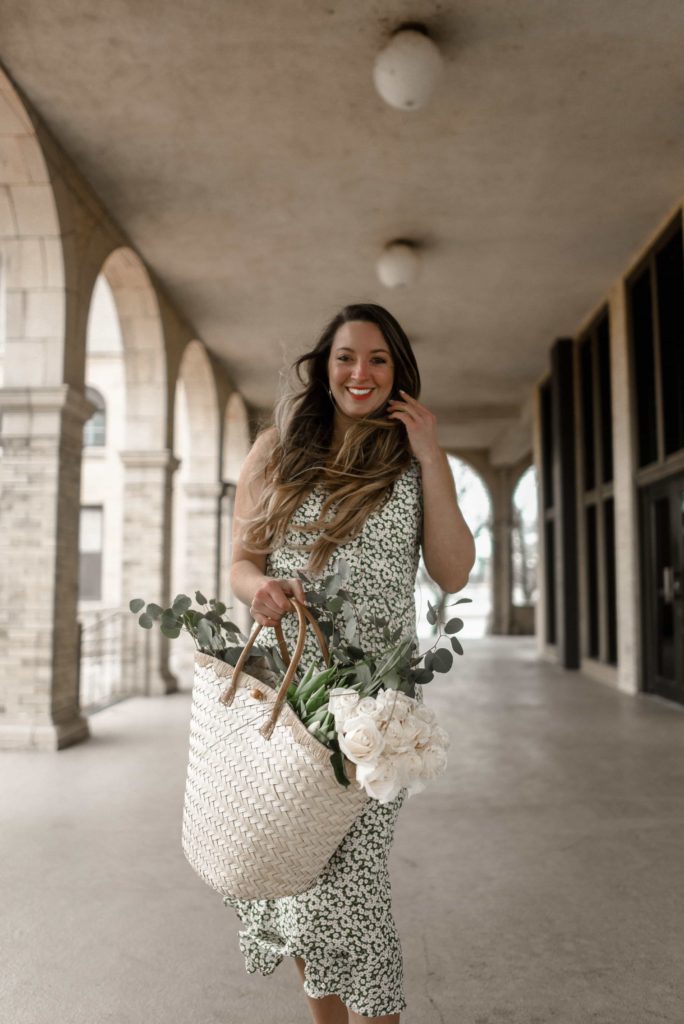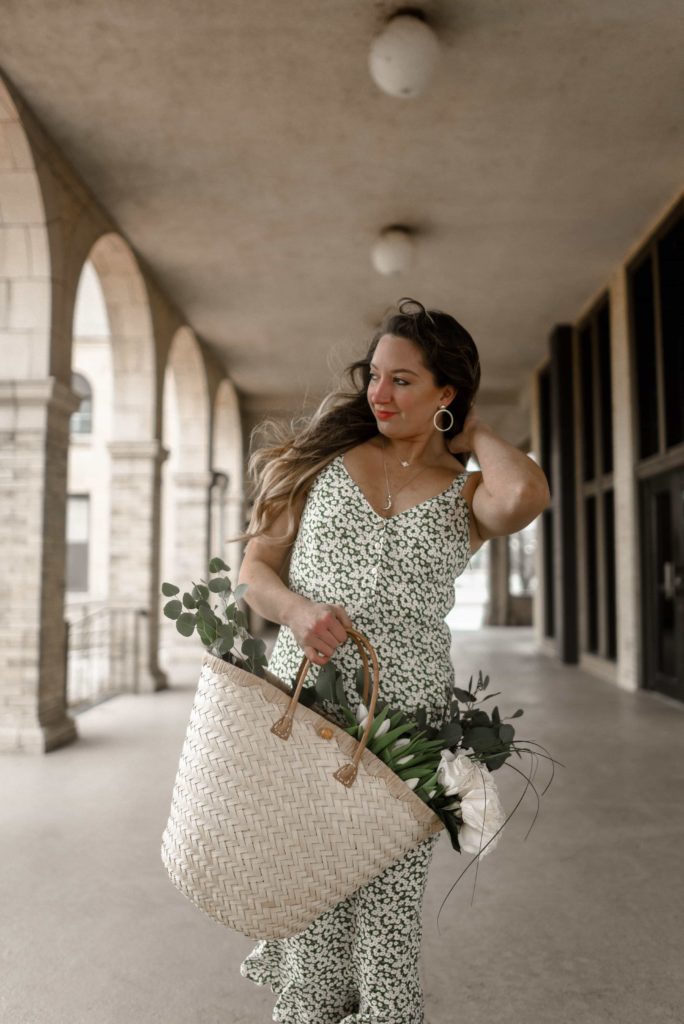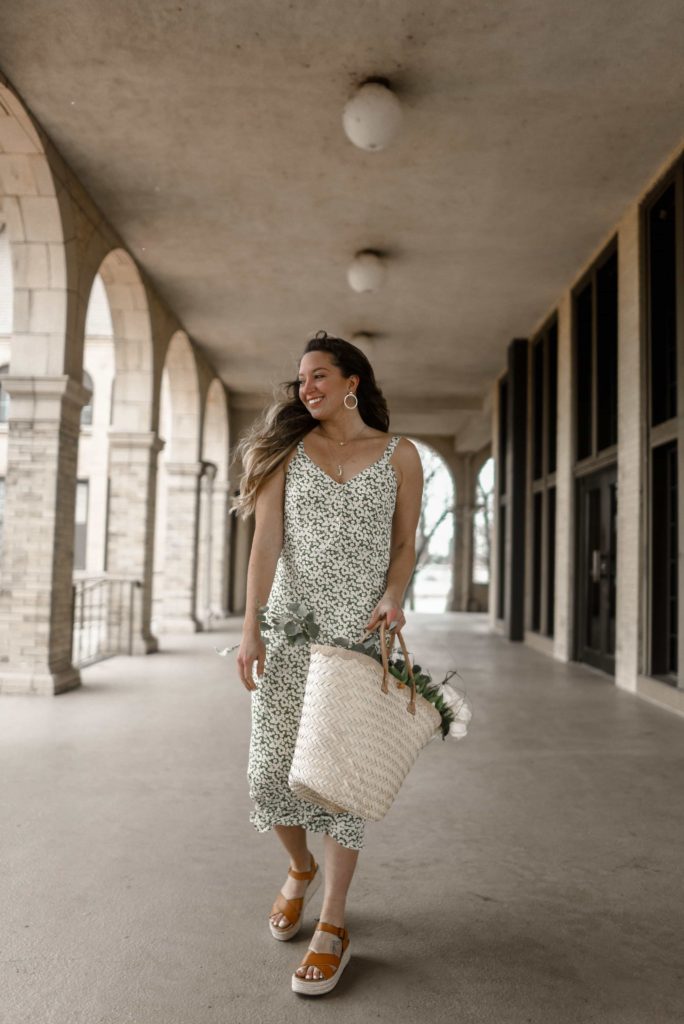 I loved the feminine feel to this green floral midi dress! I paired it with this adorable basket bag (that gave me all the beach vibes) and topped it off with platform sandals. This dress fit perfectly and hugged my curves in all the right spots! I could even see it looking cute with a white denim jacket if you're feeling a little chilly!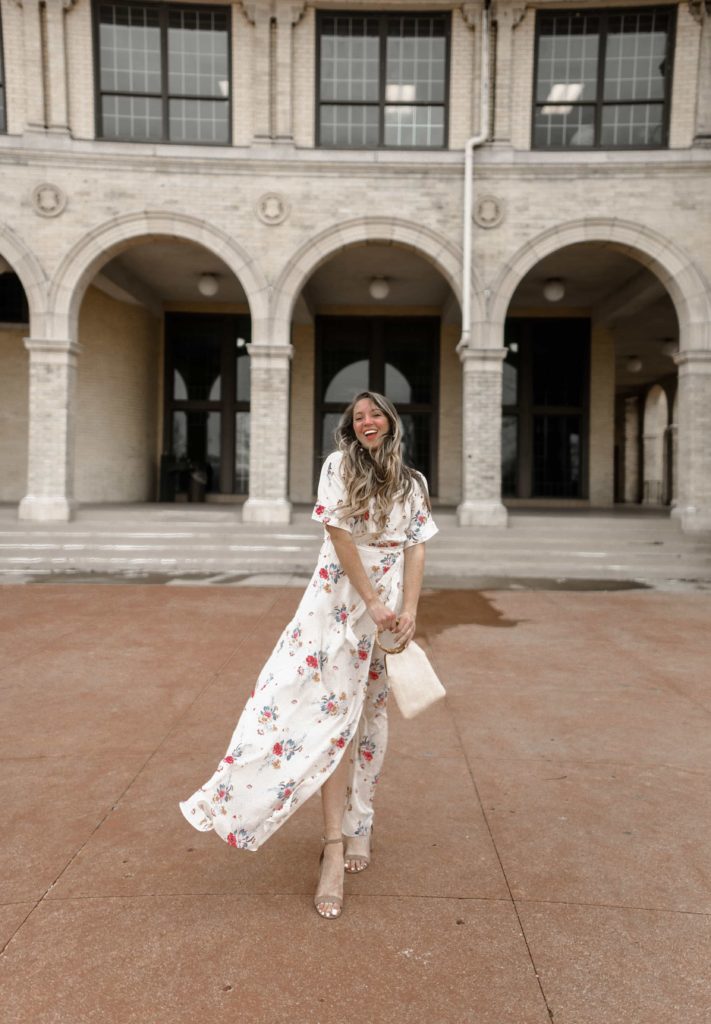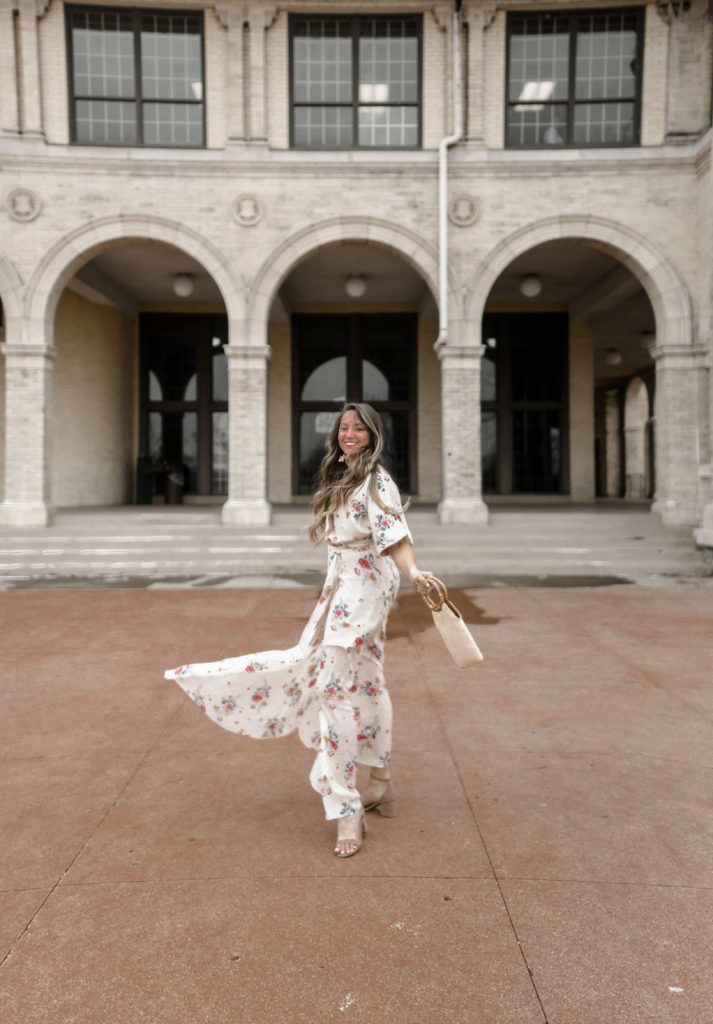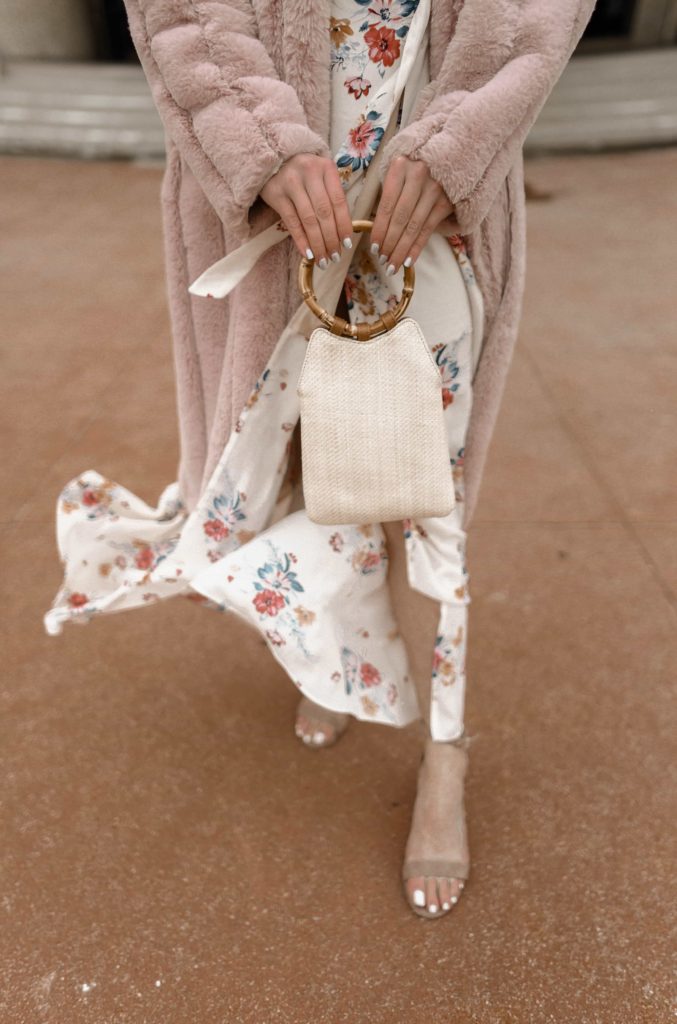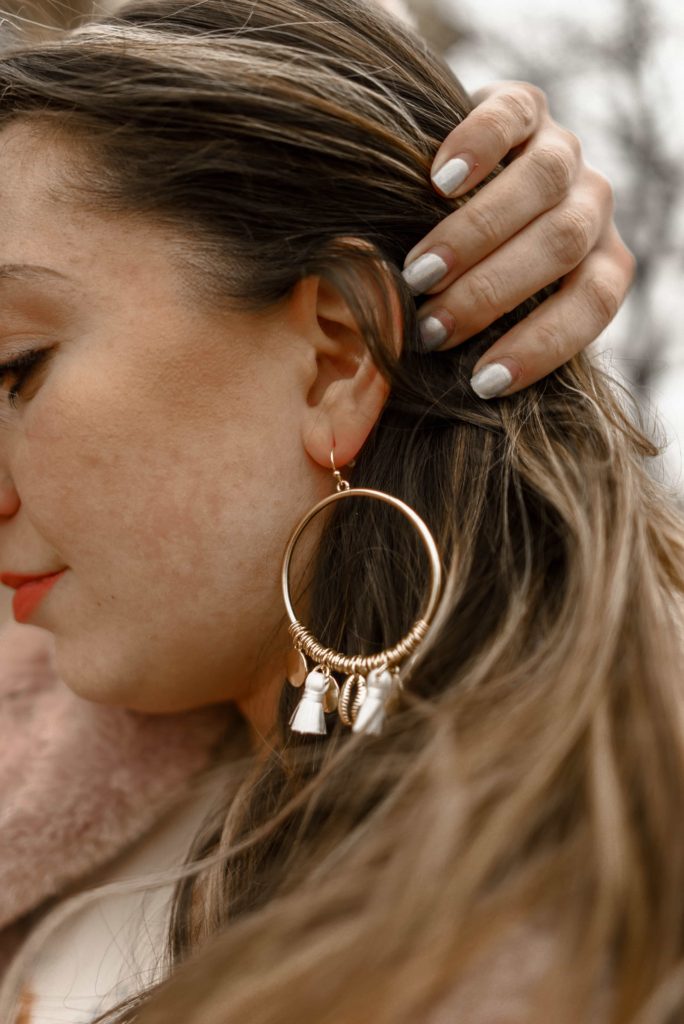 I absolutely adore how this floral wrap dress looks on! You do have to be careful what you wear underneath because it's not lined, but I still loved the way I looked in it. You also don't have to worry too much about sizing because the wrap style of the dress makes it so easy to tighten or loosen around your waist as you need! (So after brunch you won't have to feel uncomfortable after all the yummy food! Lol!) I paired this dress with this adorable bamboo handle bag! It's already sold out which is crazy!! But definitely get on that waitlist for when it gets restocked because it goes with pretty much any Spring/Summer look and it's affordable! I also wore these fun statement earrings that also have hints of Spring/Summer to really get you feeling the vibes of a new season! They are so cute and can also go with so many different outfits.
Pastels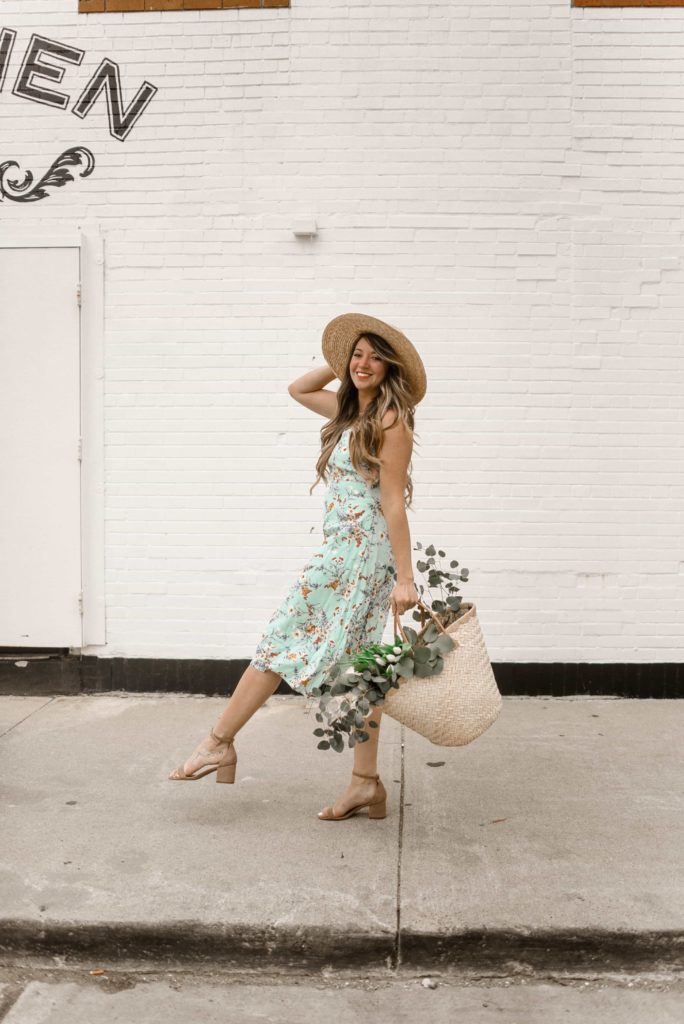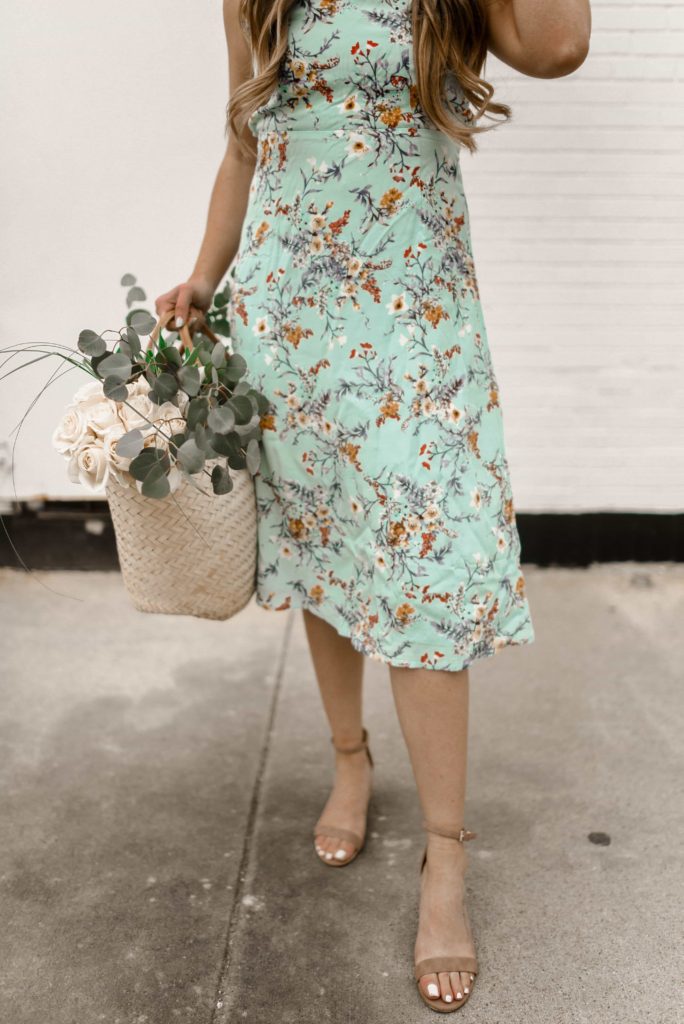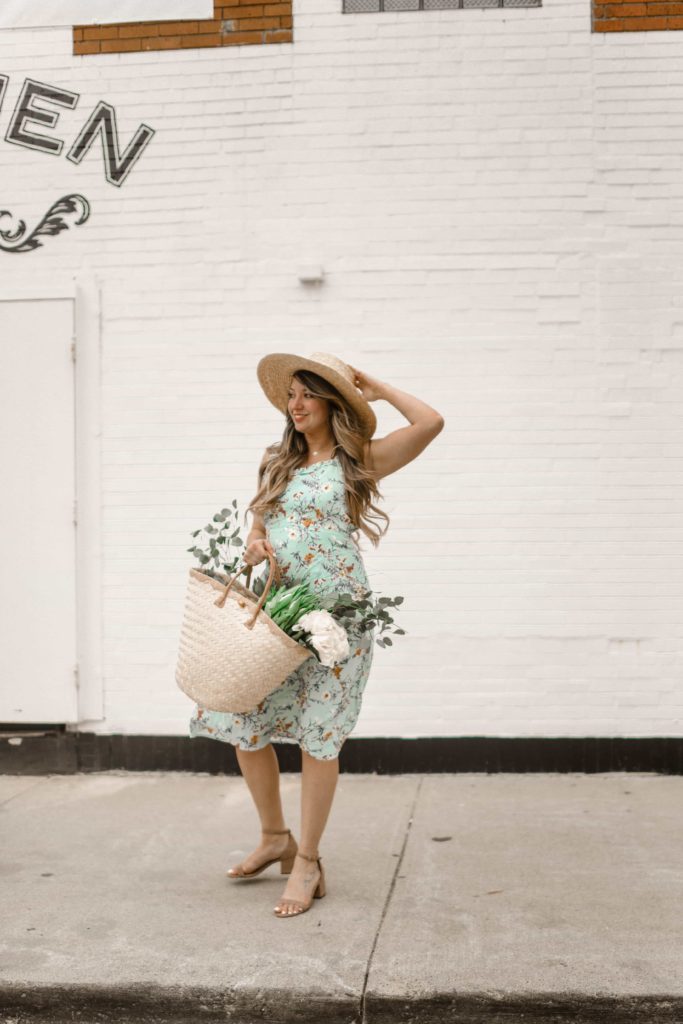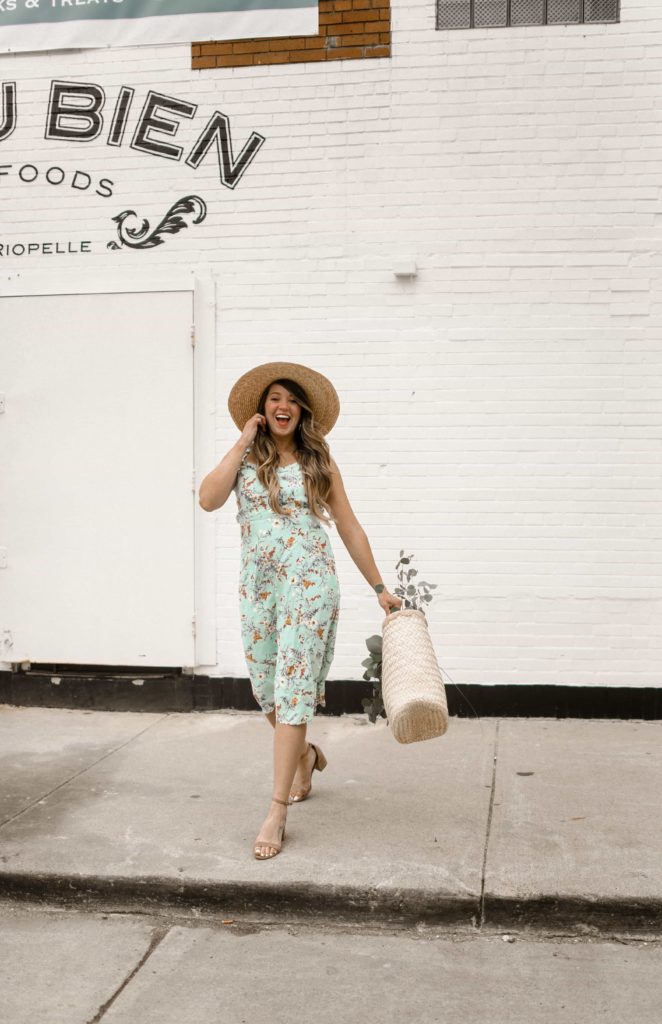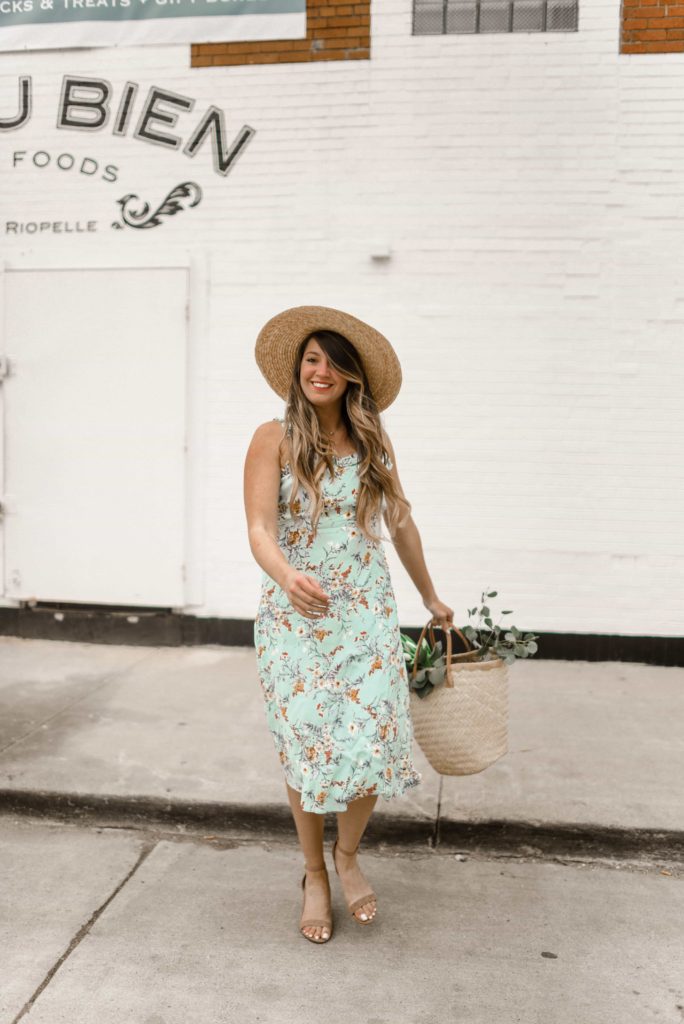 Pastels are definitely in right now, I'm sure you've been seeing them everywhere from the purples to the blues and greens. I loved the pastel color of this floral tie-back midi dress, it's just as vibrant in real life! And the best part is the fact that it comes in multiple colors! The straps have a ruffle detail too that give it a lovely touch. I thought this dress looked super cute with a wide-brimmed straw hat that paired so well with the basket bag. The whole look ended up being super cute and feminine!
Monochrome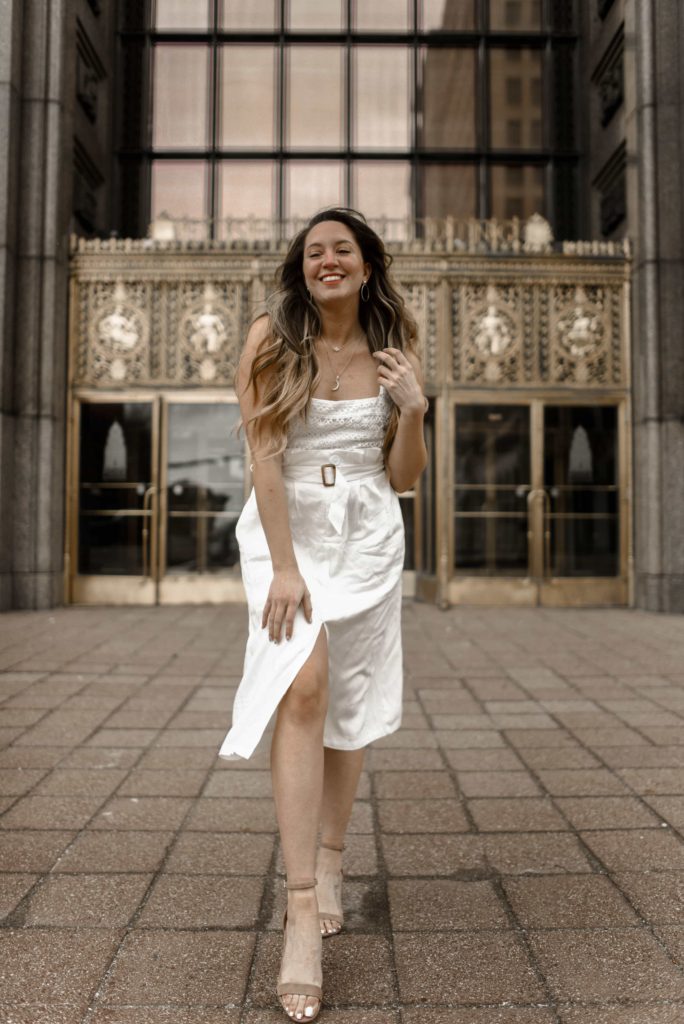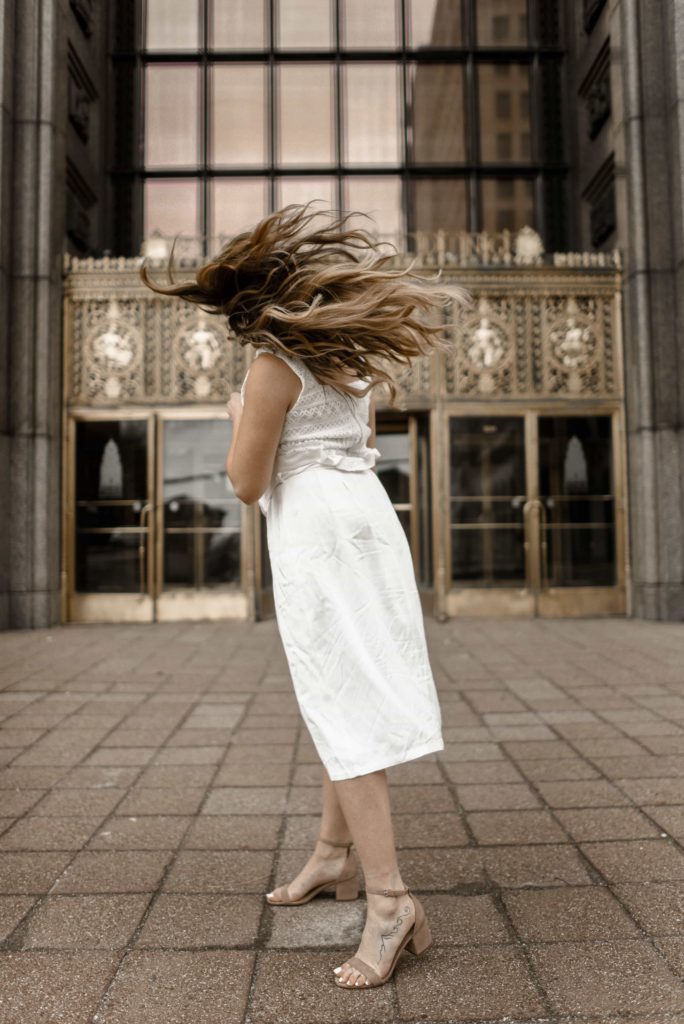 I have been ALL about the monochromatic looks lately—whether it's all white, all grey (groutfit , LOL!), or all beige! There's something that gives the look a chic vibe to it. I decided to go for an all-white look with this crochet lace crop top and this super chic high waisted midi skirt. Make sure you size down for the crop top as my usual size (M) was a little big!
Do you guys know what you want to wear for Easter this year yet? I hope I helped to inspire you a little bit and once again, thanks so much for stopping by!!
Cheers!
Sara