A couple of weekends ago I stayed at the Graduate Ann Arbor and instead of bringing James with me (like I usually would have) I brought my Mom for a fun girls weekend! I had so much fun because I got to experience every little detail Graduate hotels had to offer with her. It was the perfect weekend that we both needed!
I don't get to spend as much time with my Mom like that—especially overnight. I'm thankful for being able to create those memories with her. Keep on reading to see what memories I made there that I will cherish forever.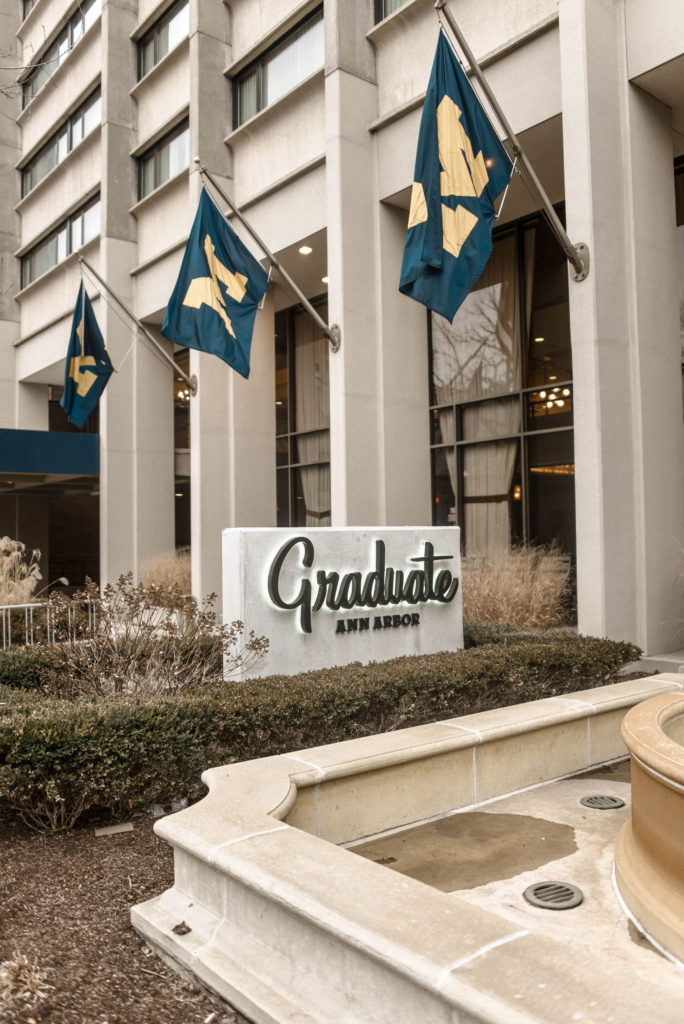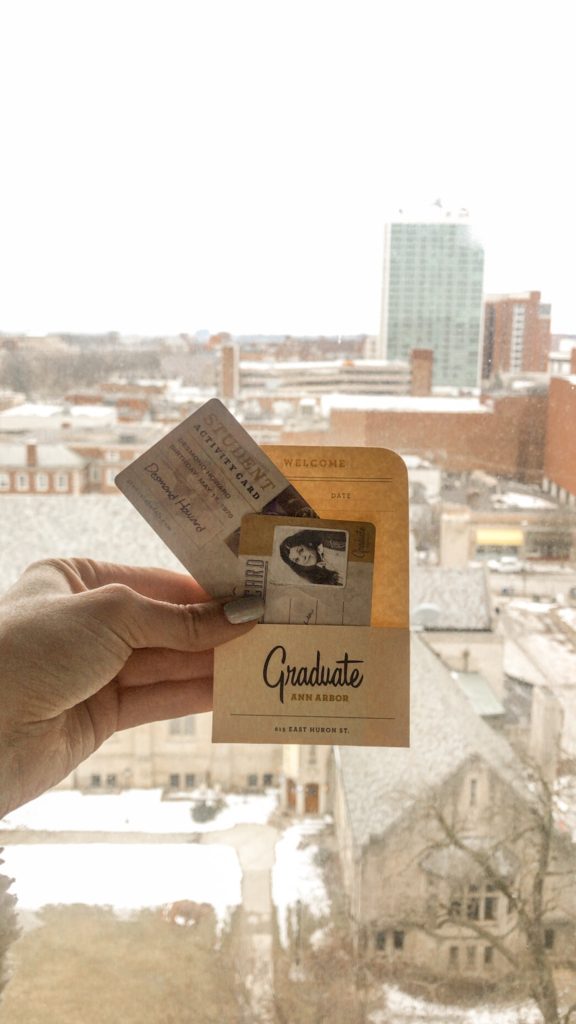 The Room
The one thing I noticed about Graduate Hotels as a brand, is the amount of DETAIL that is put into everything. The room had so many cute touches like a "studying" do not disturb sign and the cabinet where the mini fridge is located looked like a cabinet at the library that holds library cards! I also loved how cute the bathroom was and especially appreciated the high-quality shampoo/conditioner with my color treated hair—lol!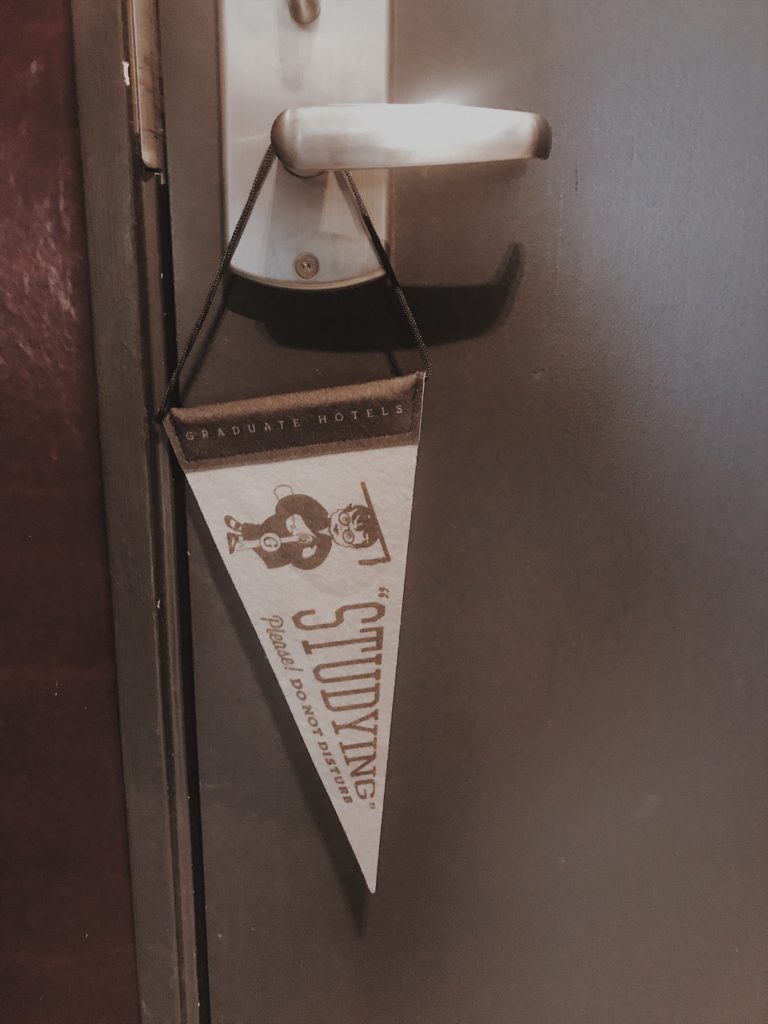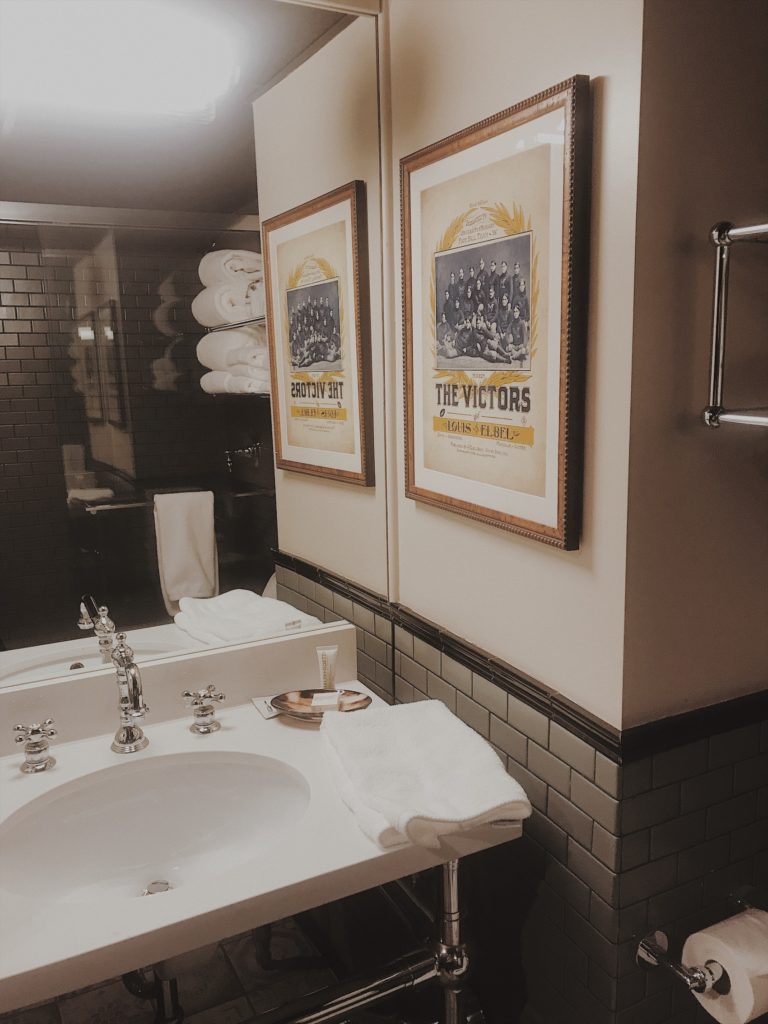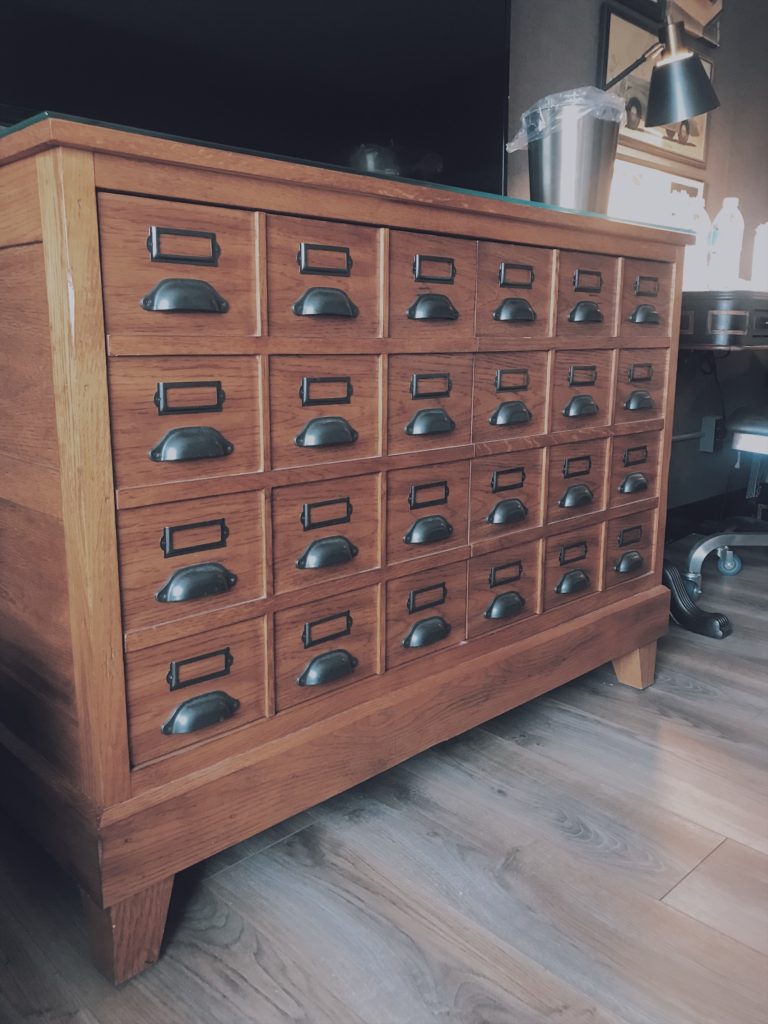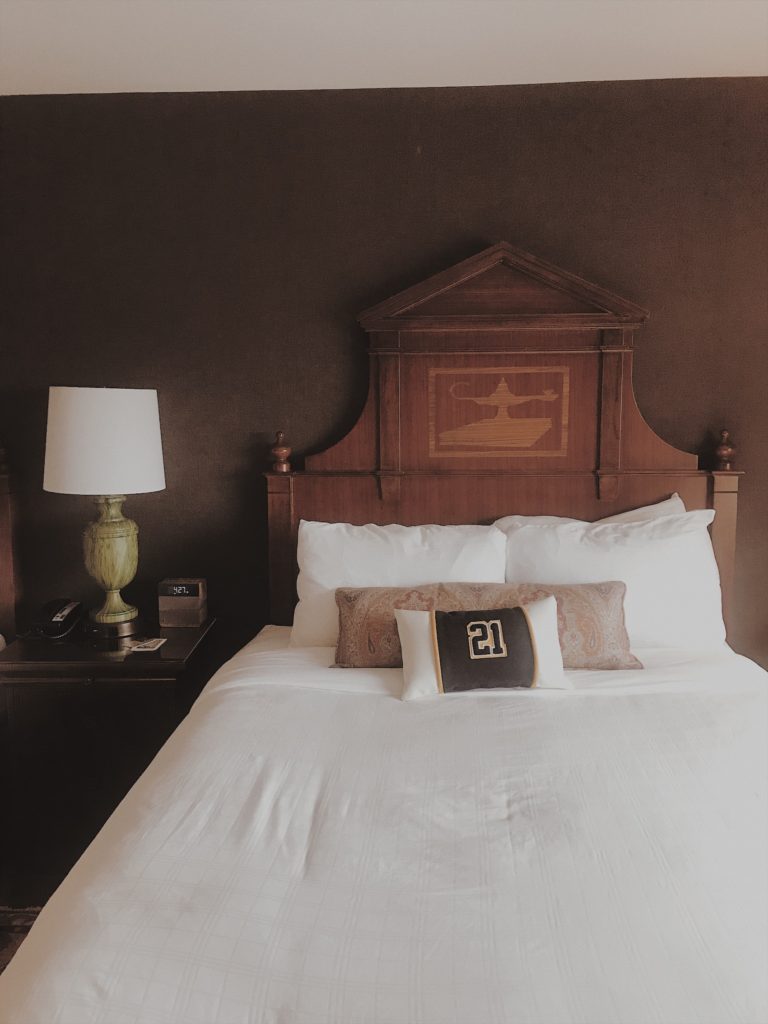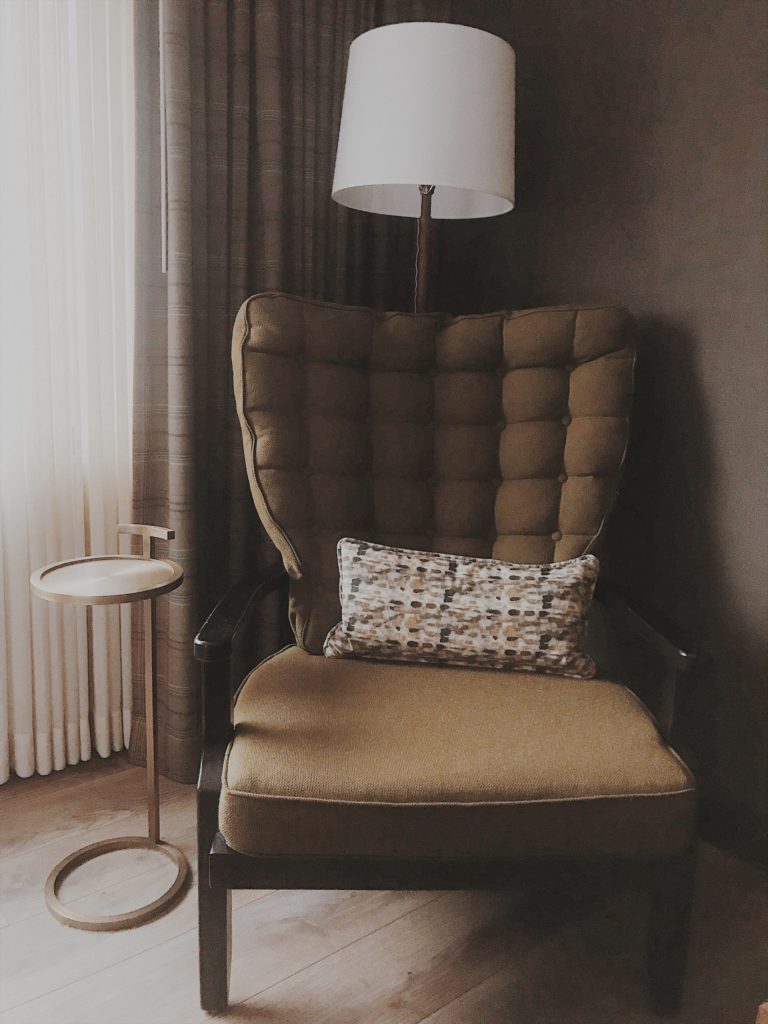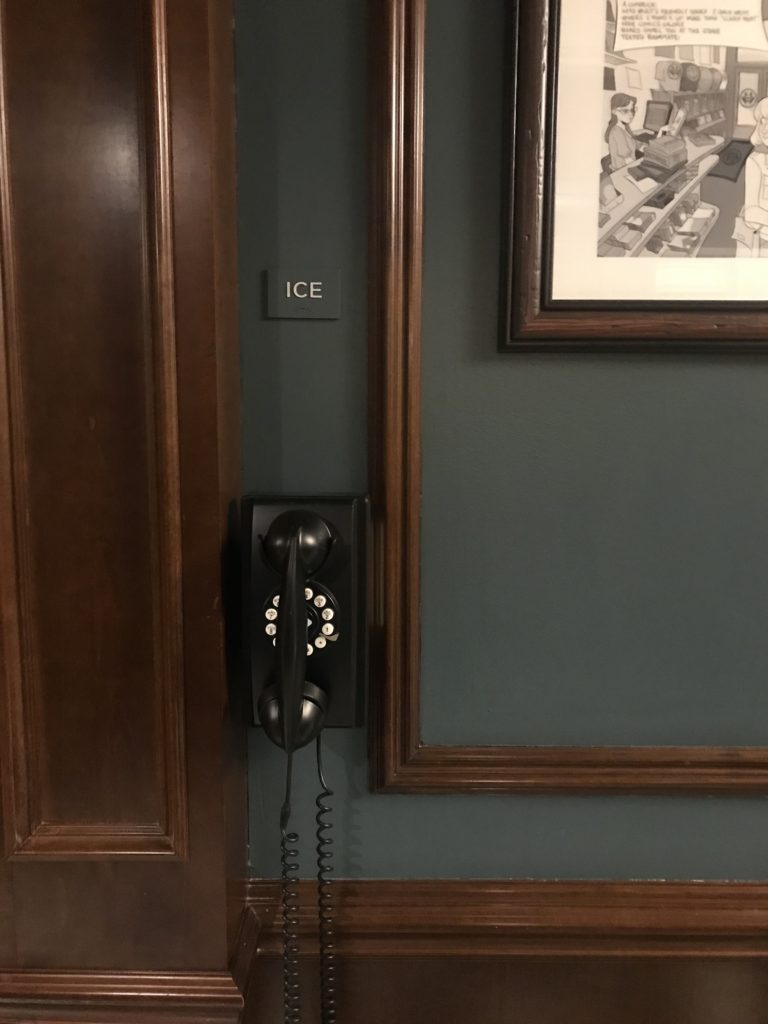 The Atmosphere
I loved how each room was decorated perfectly to make the atmosphere feel exactly like college! There's a massive table that could probably seat 50 people at least. I also noticed that it's open for the public just to come in and work/study which I thought was super cool! They also have a bunch of vintage meeting rooms and booths to sit down and share a cocktail or appetizer with someone. I also adored the spiral staircase to the second floor it—had so much personality!
I also loved how CLOSE we were to pretty much everything in Downtown Ann Arbor. I didn't realize this before we arrived and I loved being able to walk around the city with my Mom! Fun fact: Wilma's is only a 3 minute walk away and it's definitely worth the trip!! 🙂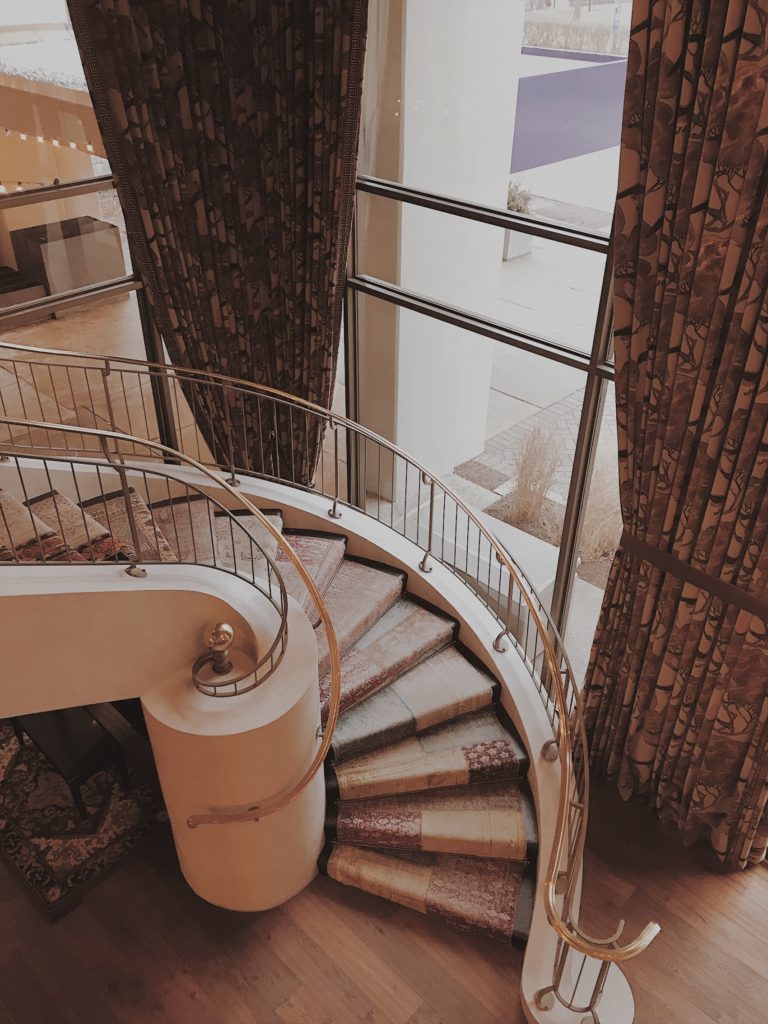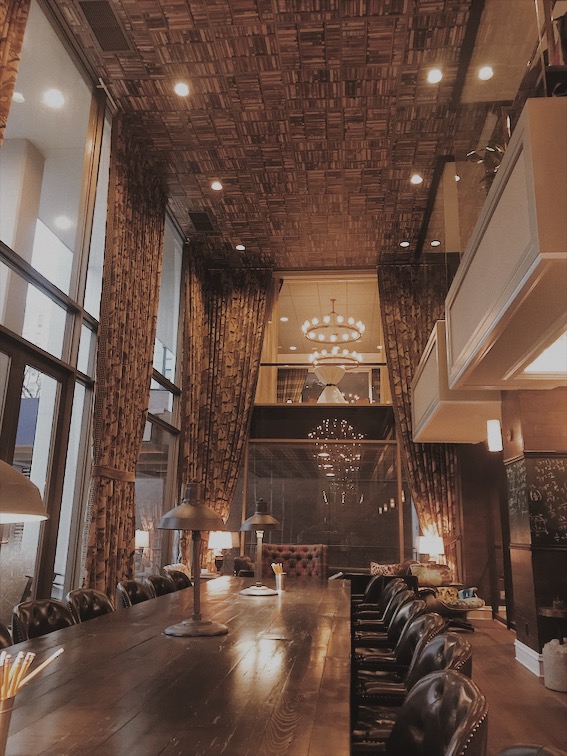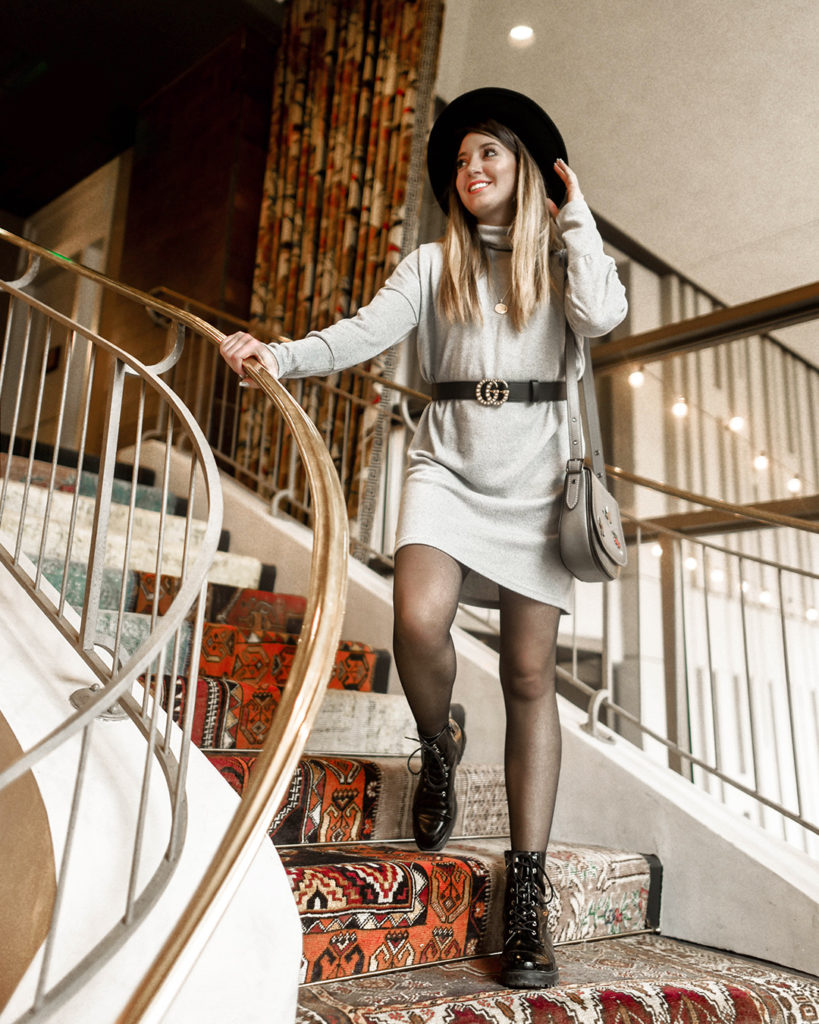 Dinner
Dinner was absolutely AMAZING. We left our table with a food coma, that's for sure. Our favorite items were the charcuterie board and the goat cheese ravioli. Yes, there was goat cheese ravioli served with sweet potato pureé, and it was the best thing I tasted in so long.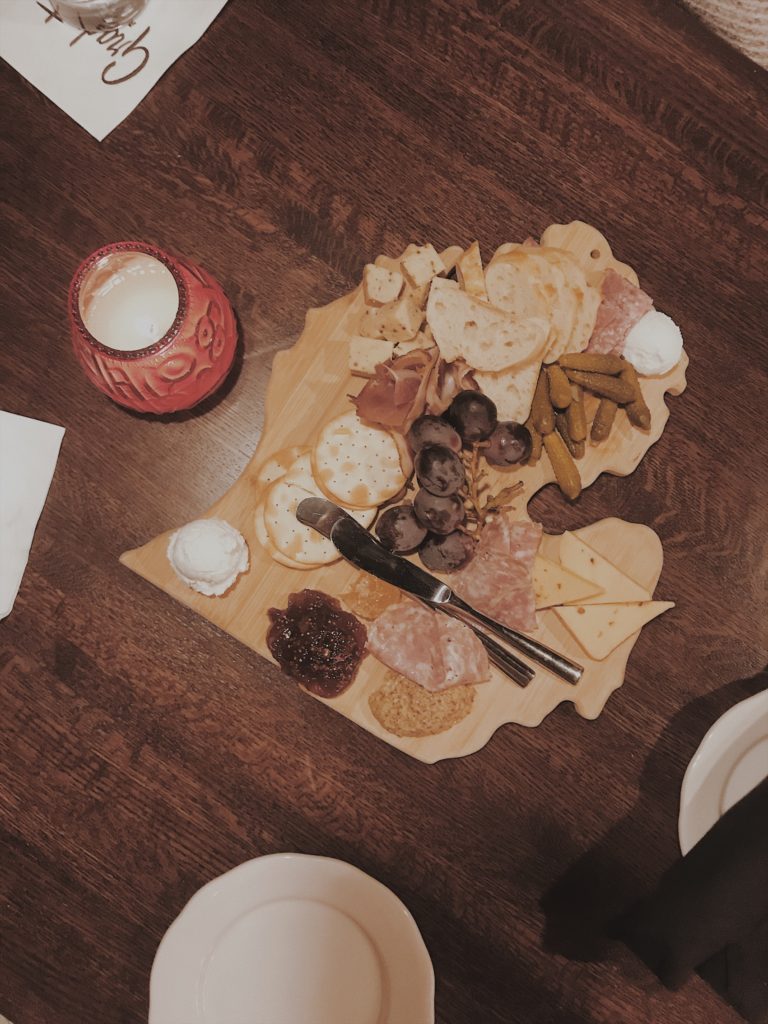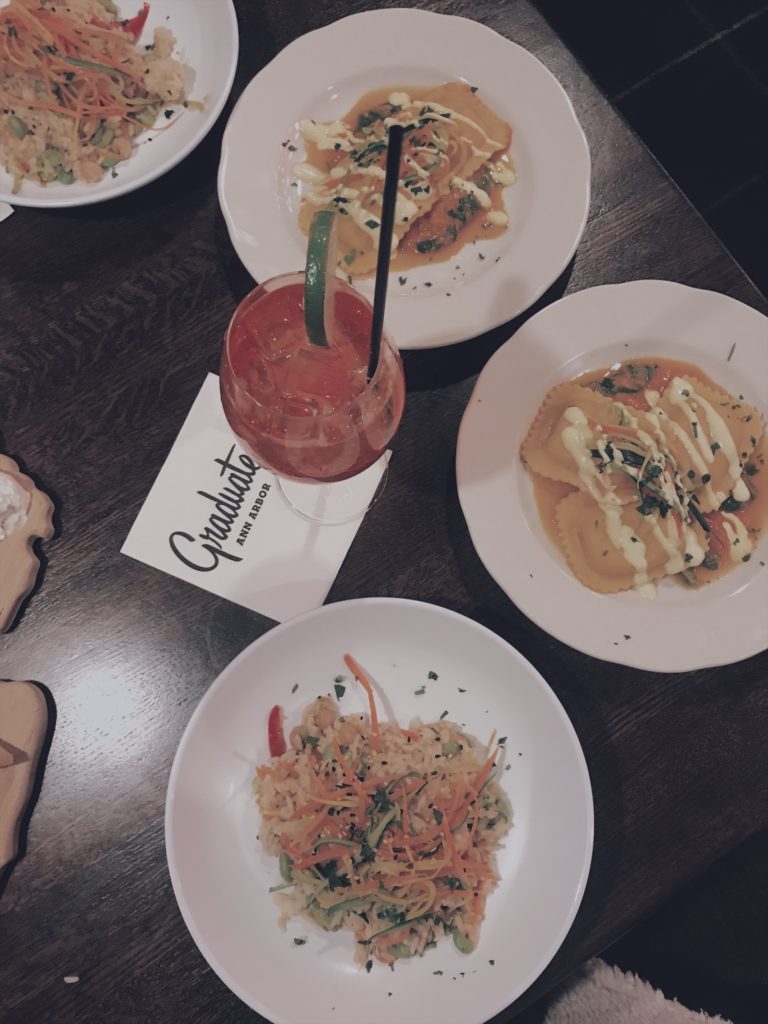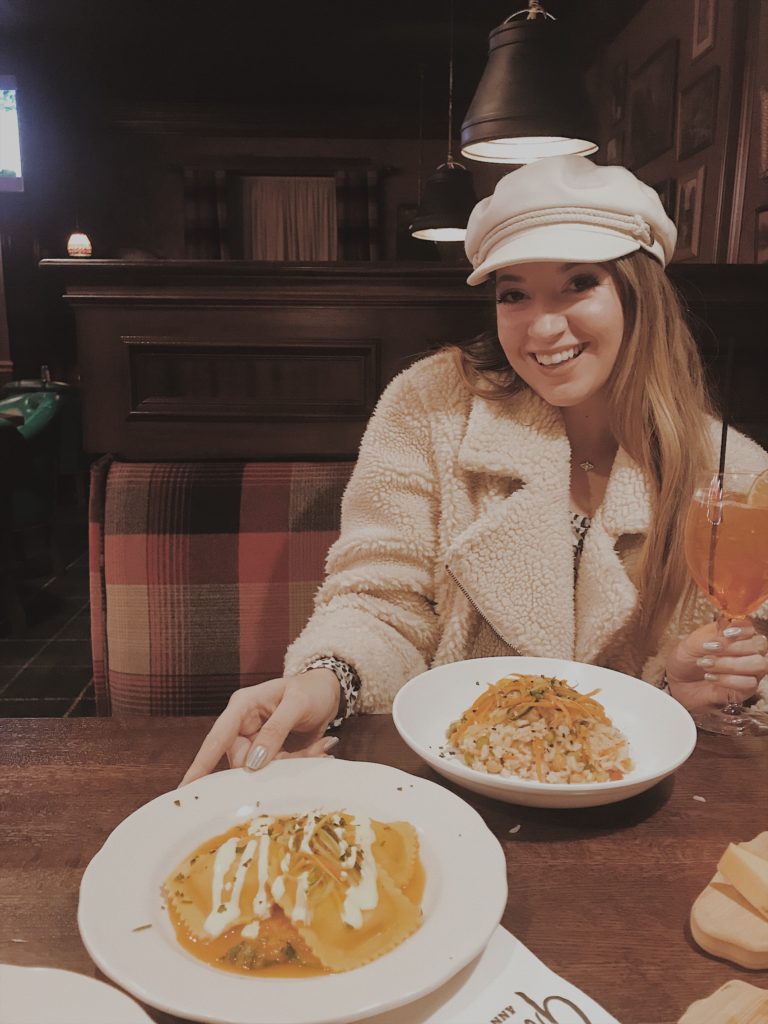 Thank you to Graduate Ann Arbor for hosting my Mom and me! We're so grateful to have been able to create such amazing memories togehter.
If you ever get the chance to stay at Graduate Ann Arbor or any Graduate Hotel for that matter—do it! You'll thank me later. 🙂 Thanks so much for stopping by, I hope you guys are having an amazing week!