While I was traveling in Miami a few weeks back, I got such an amazing opportunity to tour the newest addition to the Kimpton Angler's Hotel! The remodel is honestly stunning. There was so much thought put into every single detail from the light fixtures to the paint colors!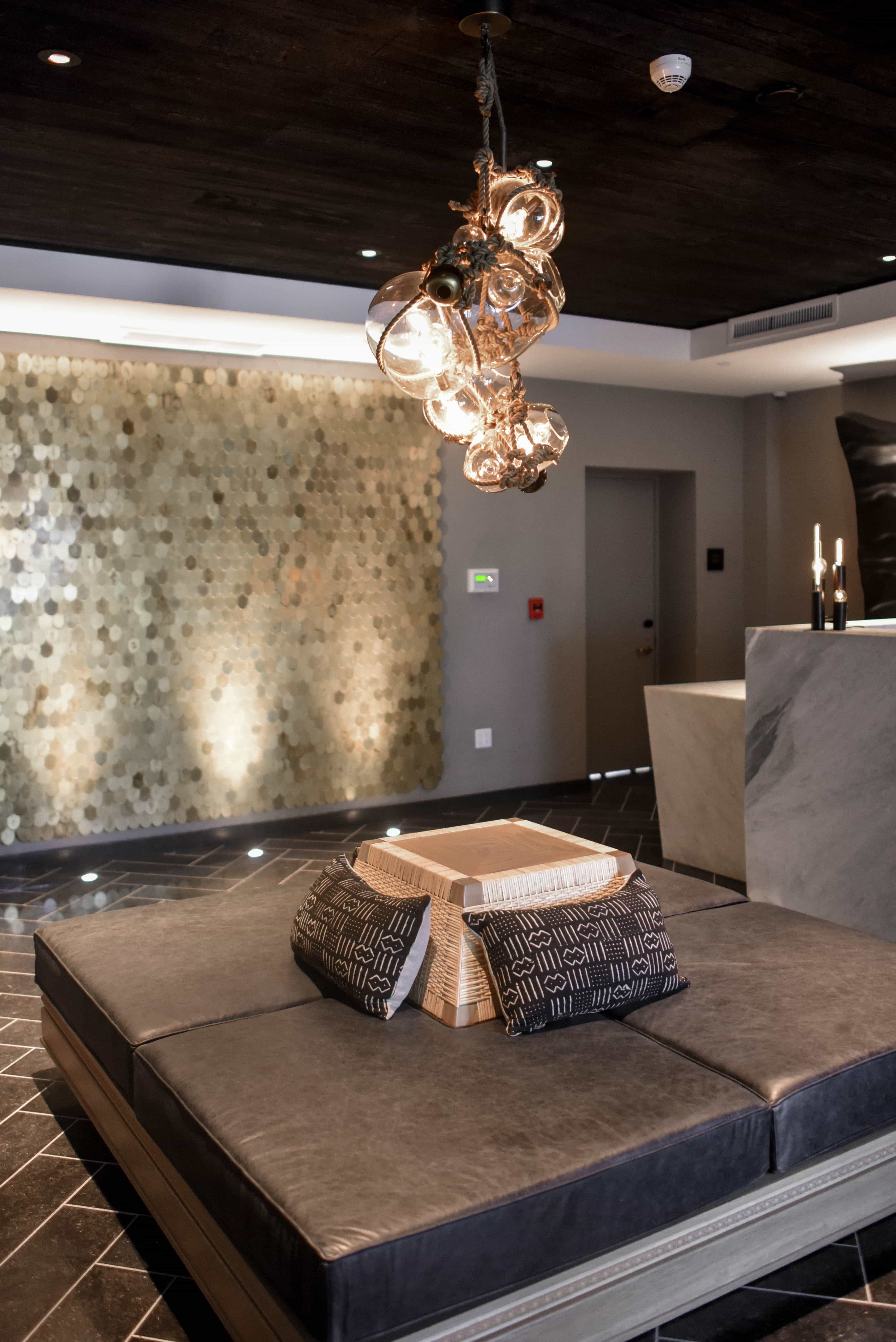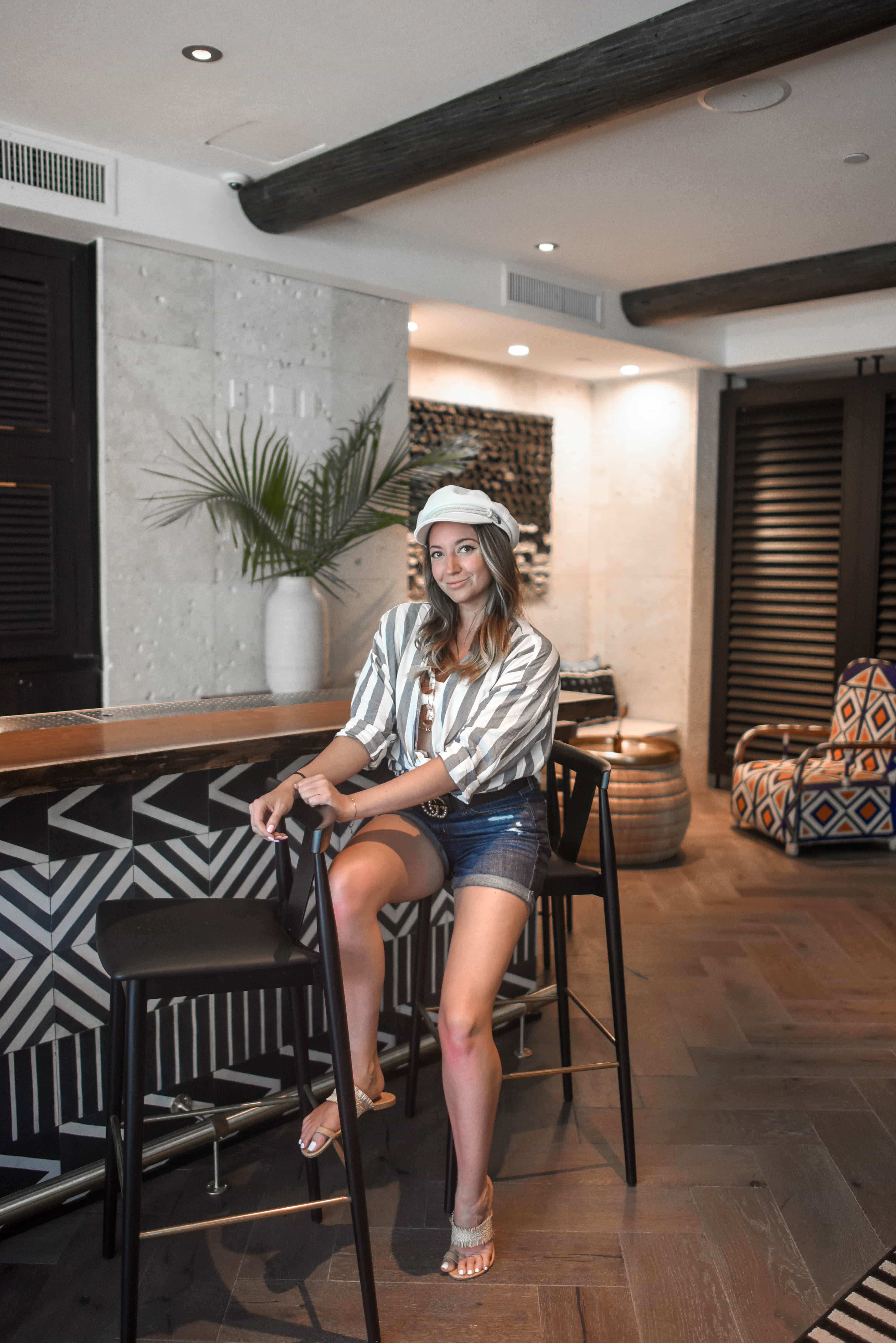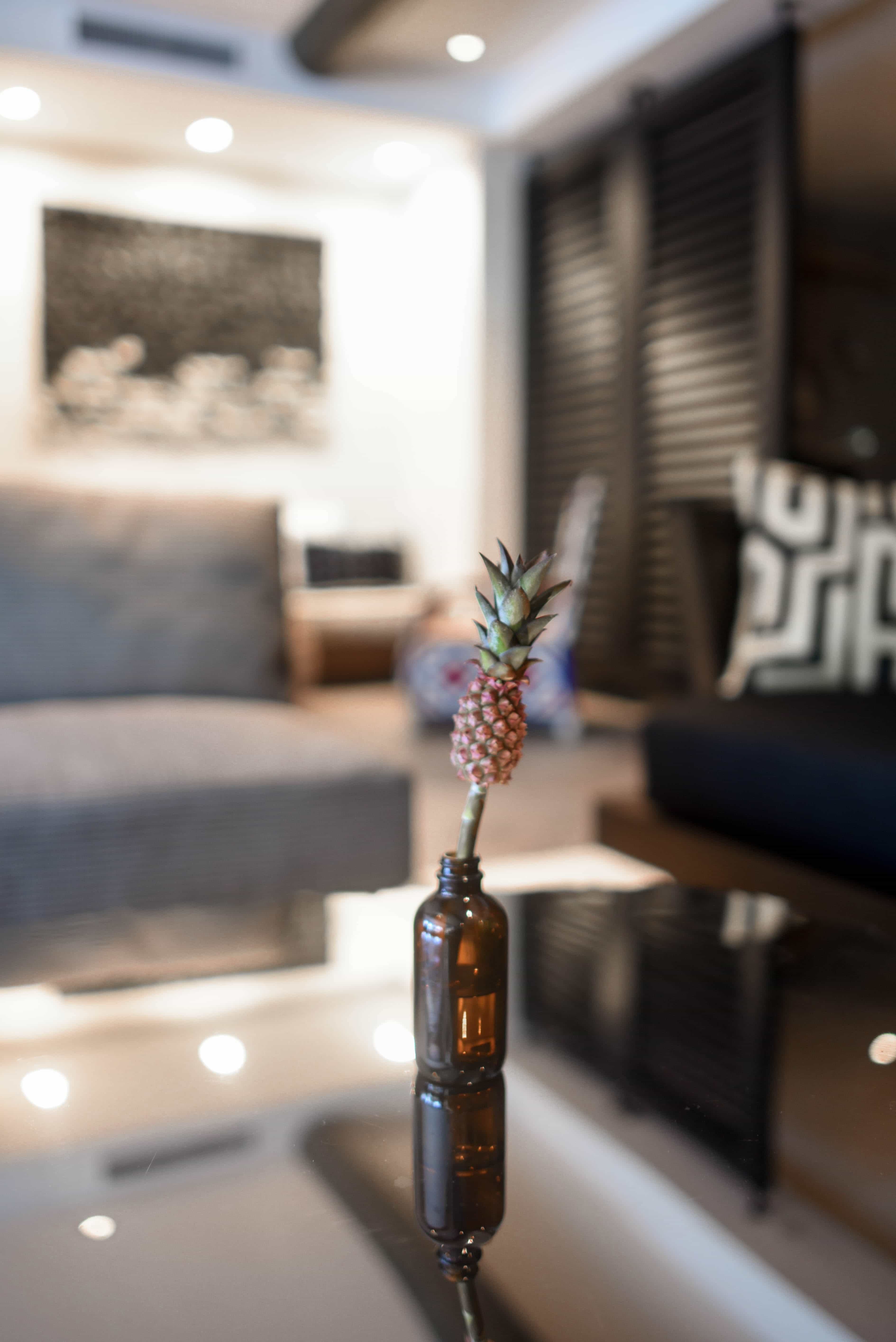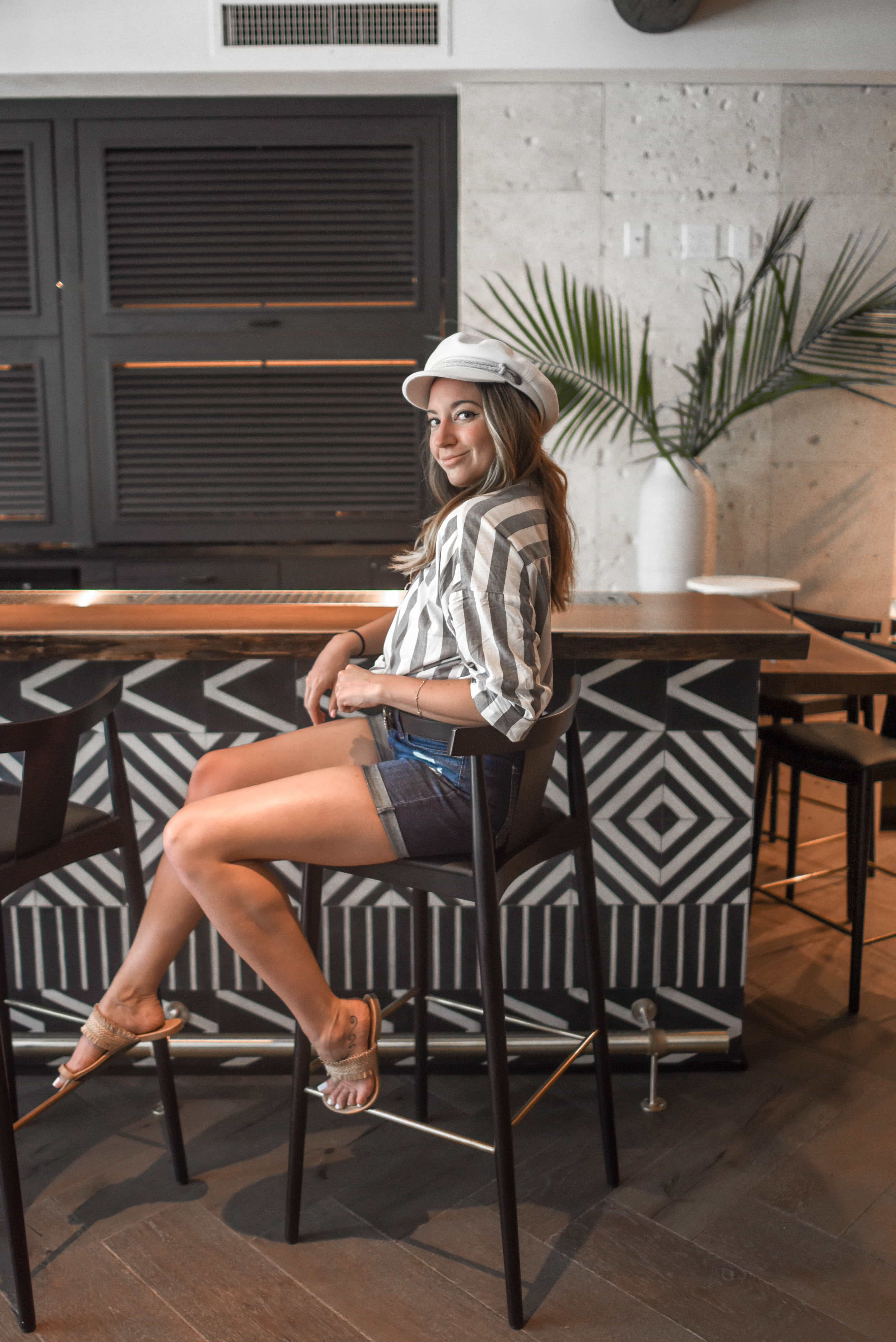 Here were some of my favorite features of the Kimpton Angler's Hotel:
Location
It's located steps away from the Atlantic ocean but also close enough to the art deco district. So you get to relax in a luxurious calming setting while you are in the hotel or near the beach but you also are a few streets away from the hustle and bustle of Ocean Drive.
Aesthetic
Dating back to the 1930's the hotel's nautical vibe is inspired by the true anglers themselves! Everything is brought to life with the warm neutral colors with blue accents that paint the fixtures, materials, and works of art splashed throughout the hotel.
The Bathroom
The bathroom is honestly so cute with the freestanding tub! That was a huge plus for me.
The Amenities
Not only are the rooms themselves amazing—but so is every other part of the hotel. There's a beautiful rooftop pool where fun events are frequently held (like yoga, live music, and drinks! how fun!). The Minnow Bar (pictured above) is located near the lobby and has the cutest aesthetic. Just outside the Minnow Bar, you can find a lounge area decorated with beautiful furniture. I also LOVED how Instagram worthy the swing chairs were! Some of my favorite pictures ever were taken on the cute chairs. You can even use the hotel's red bikes if you'd like to go for a stroll!
Variety
Another cool feature is how many different styles of guestrooms there are! With the hotel offering 1-3 story studios, lofts, poolside bungalows, and villas, there's an option for everyone whether you are traveling alone or with a family of 8!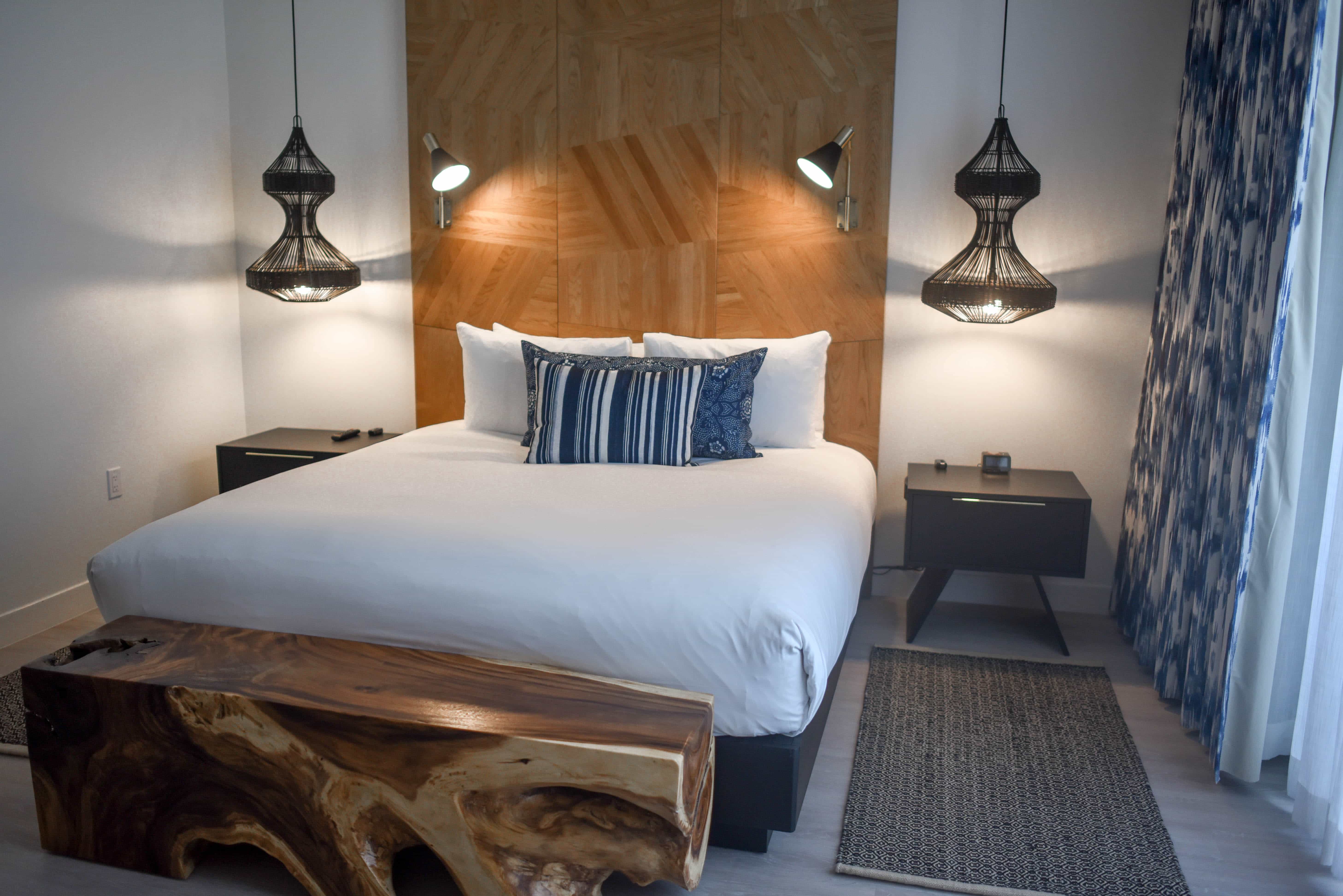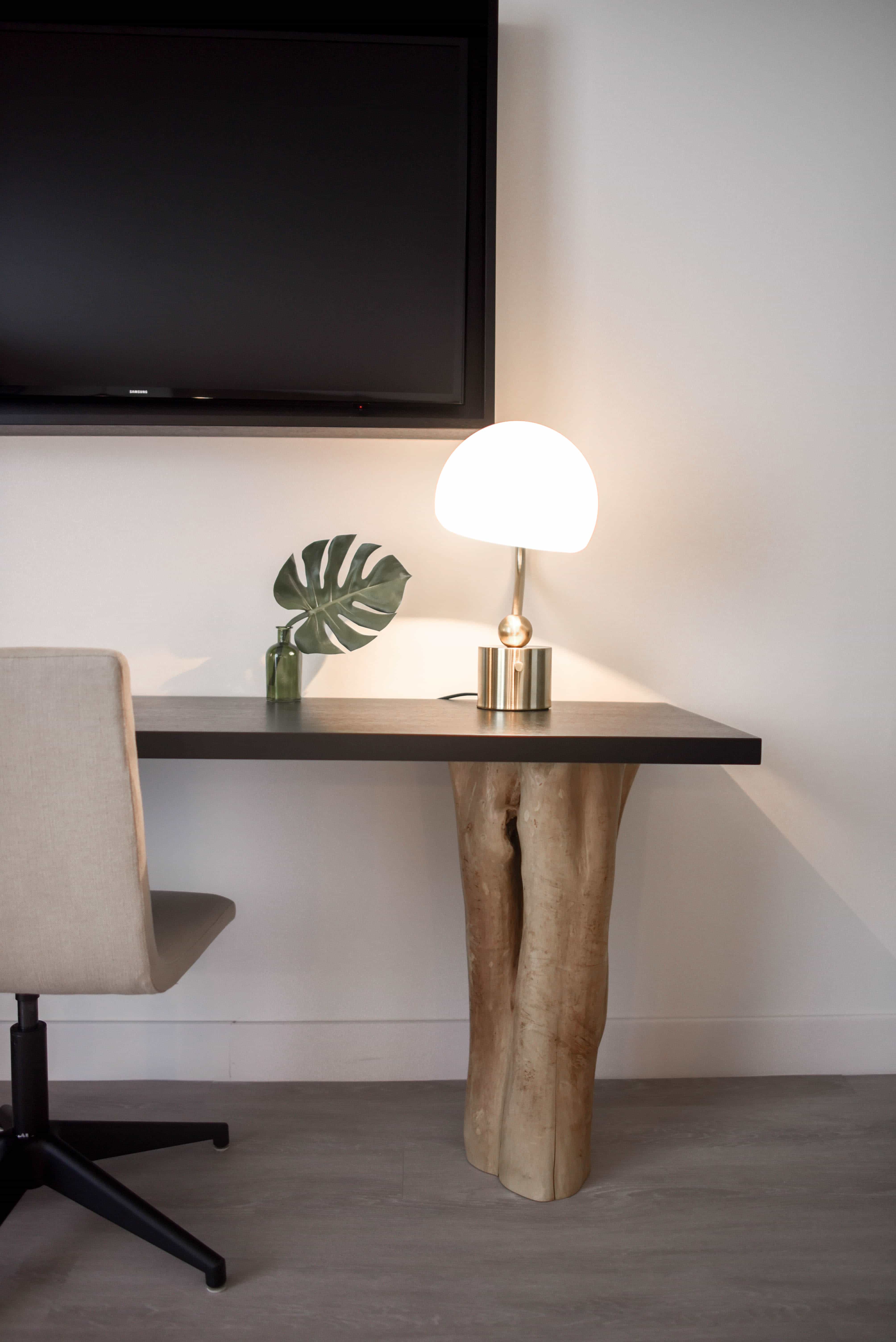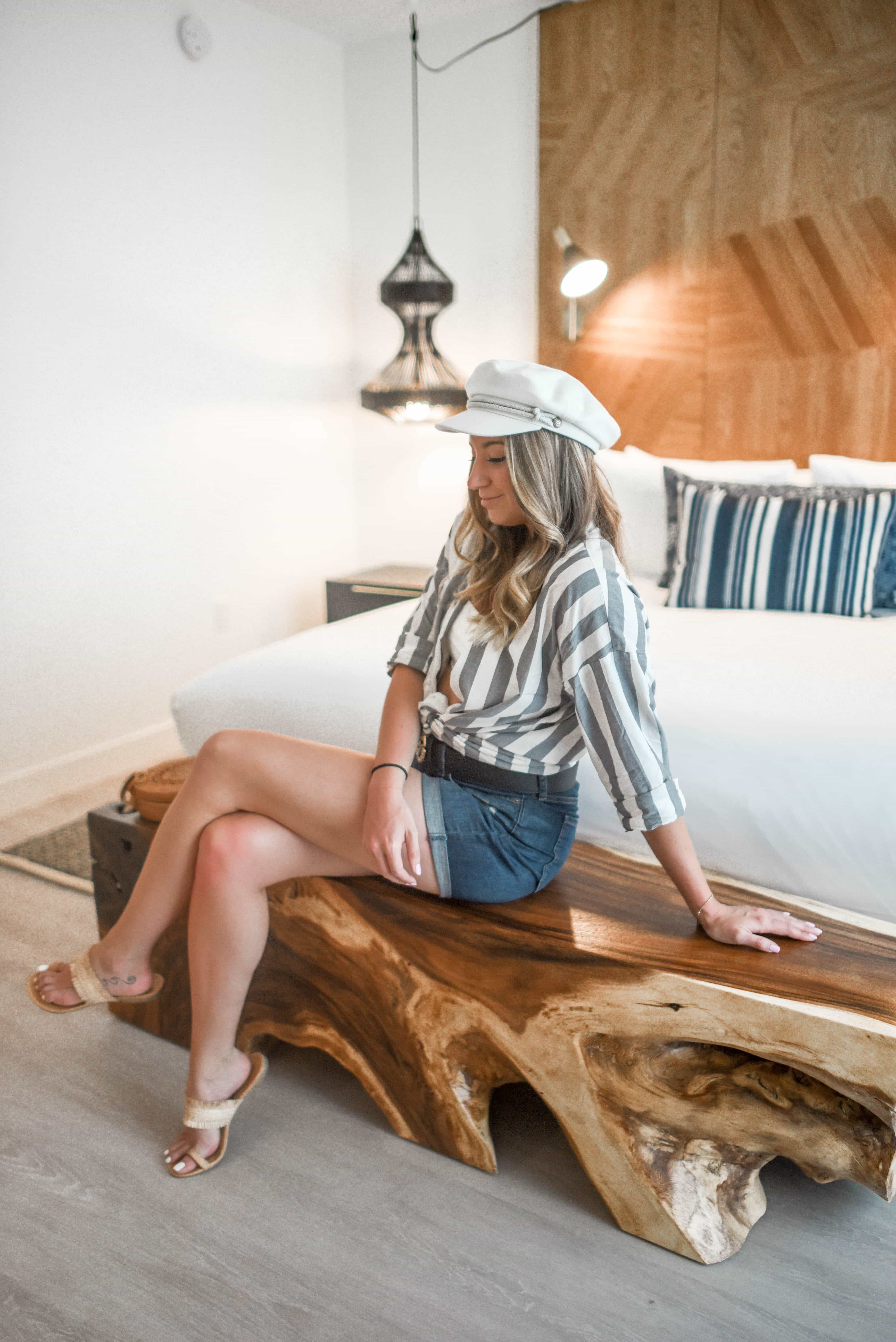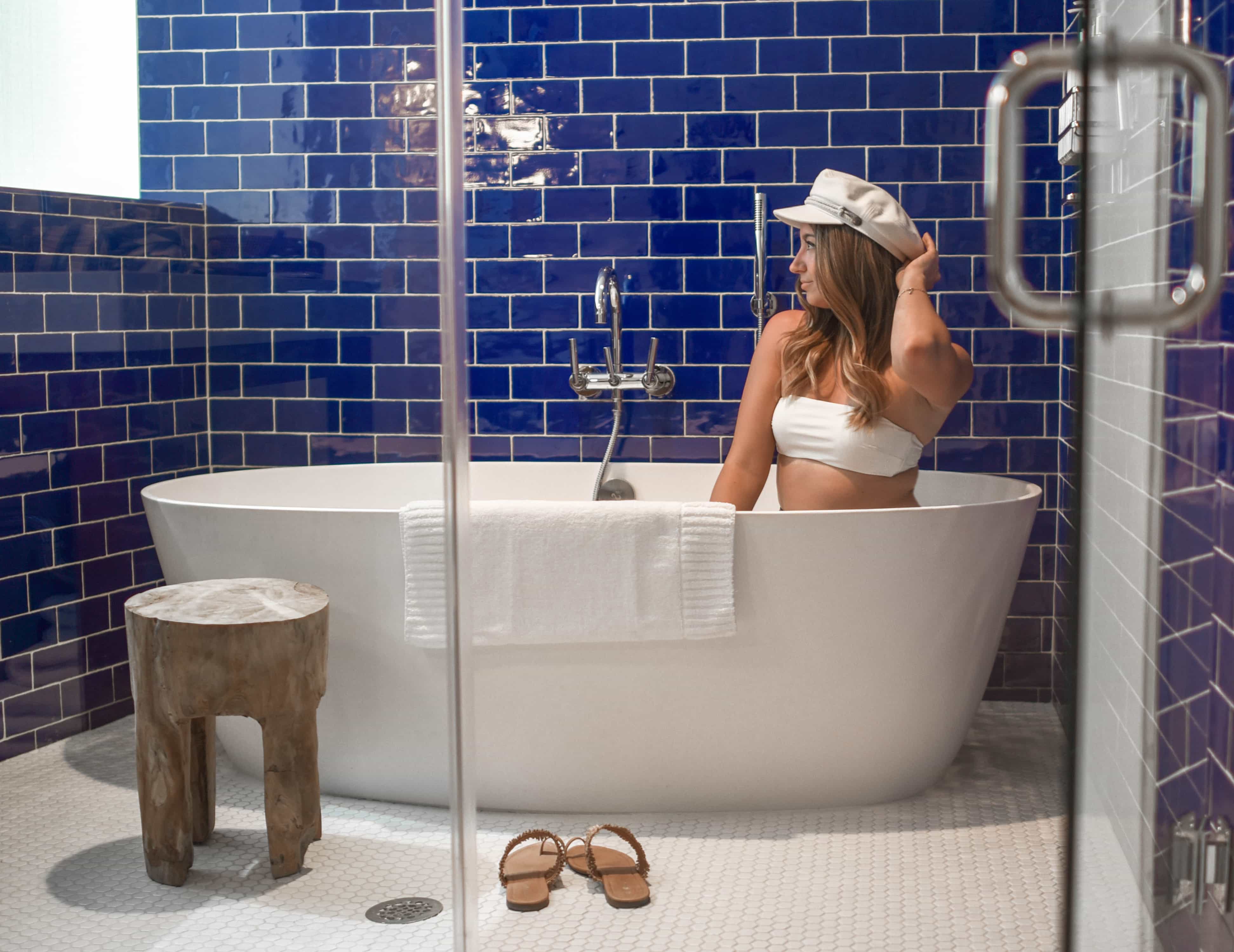 These are the shots from inside one of the guestrooms (how beautiful is every little detail?!)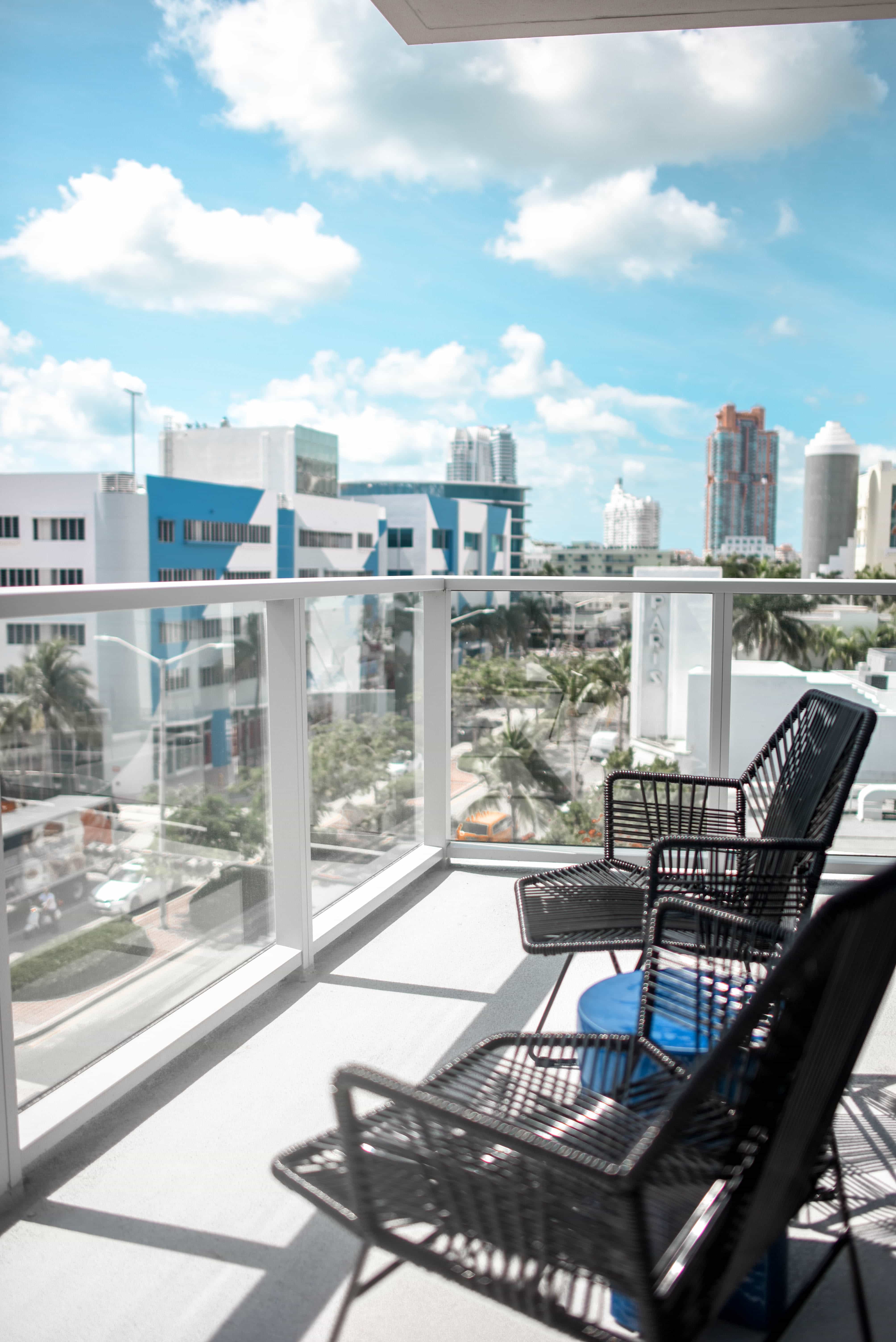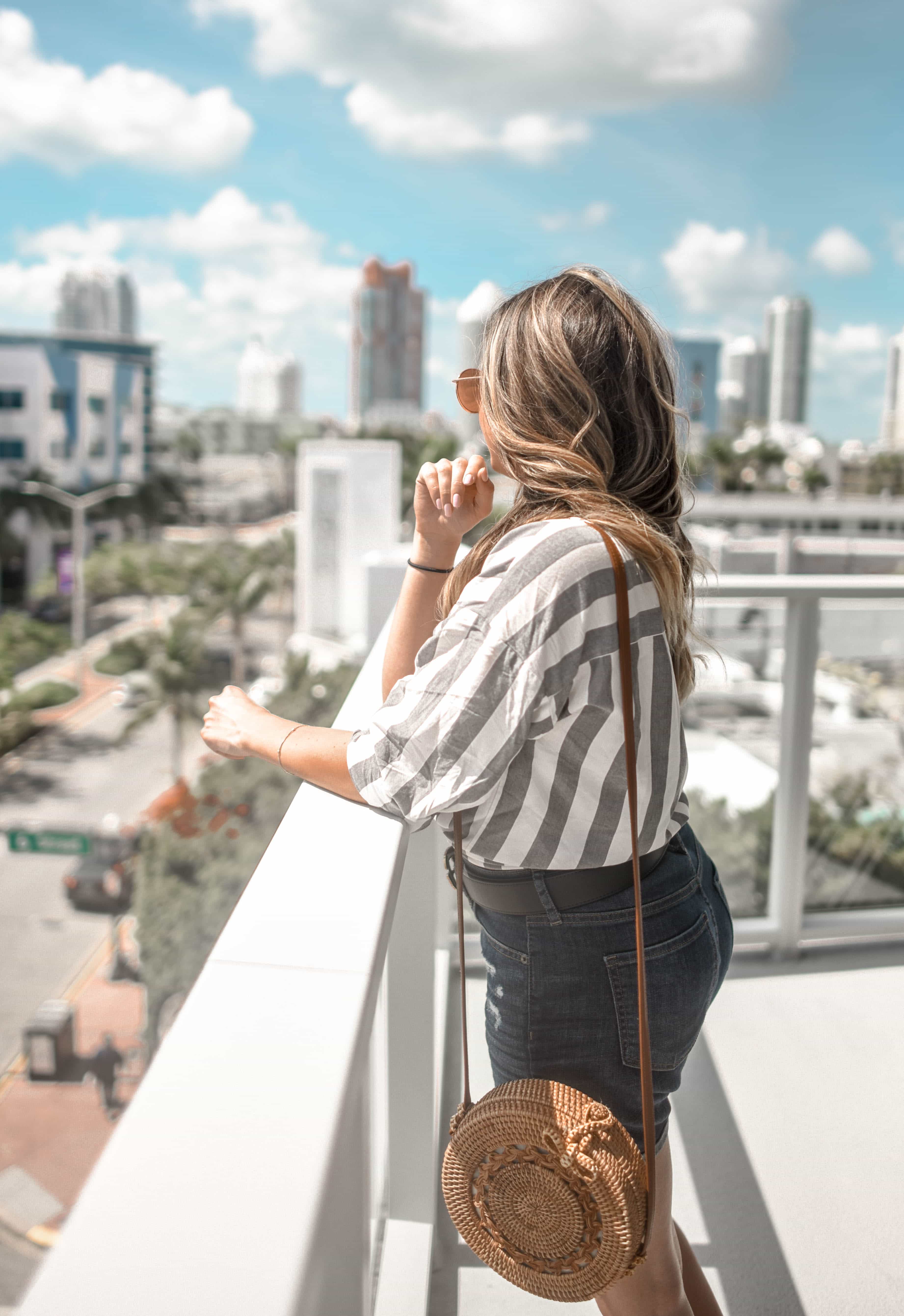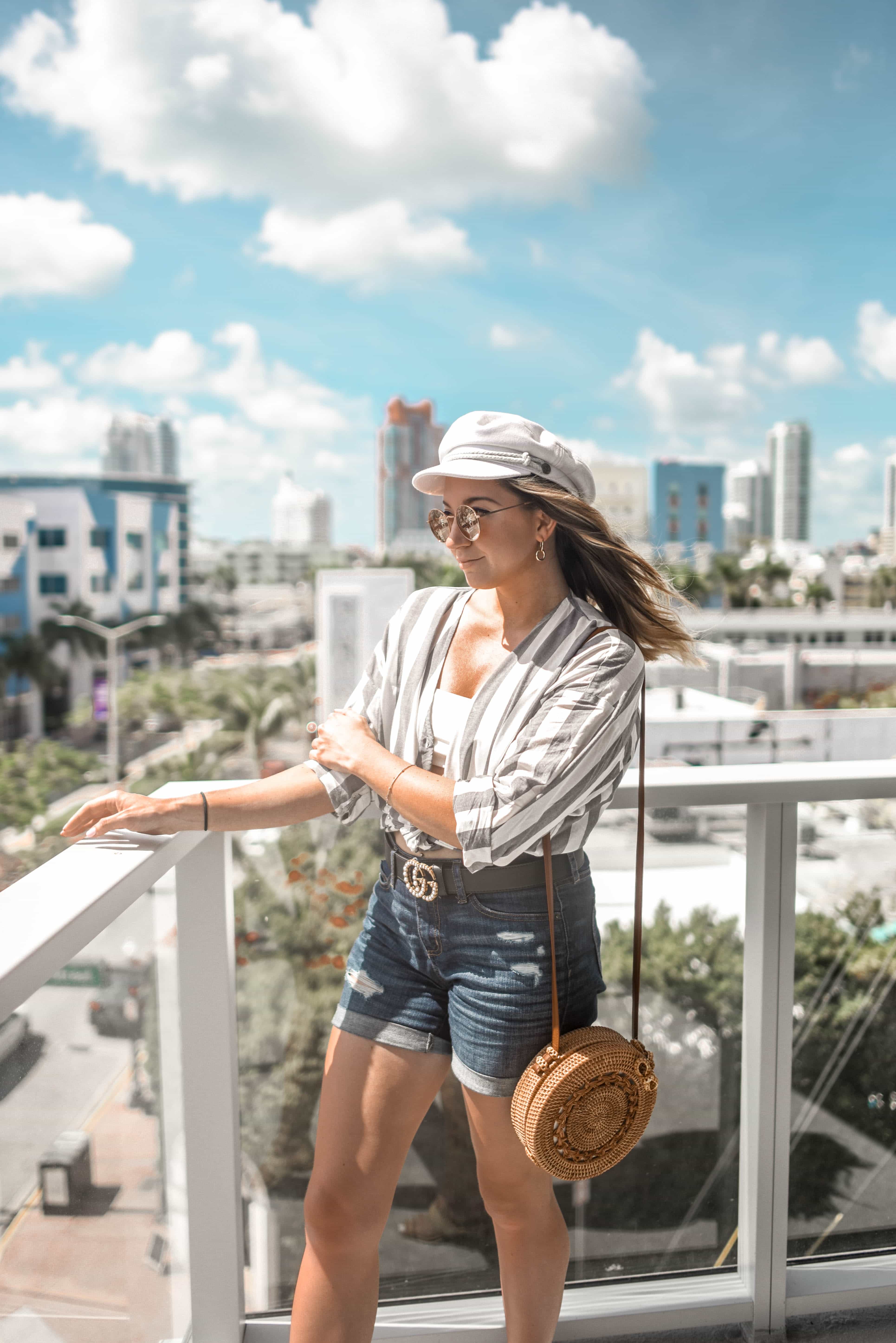 And these were taken on the balcony of one of the ocean view guestrooms!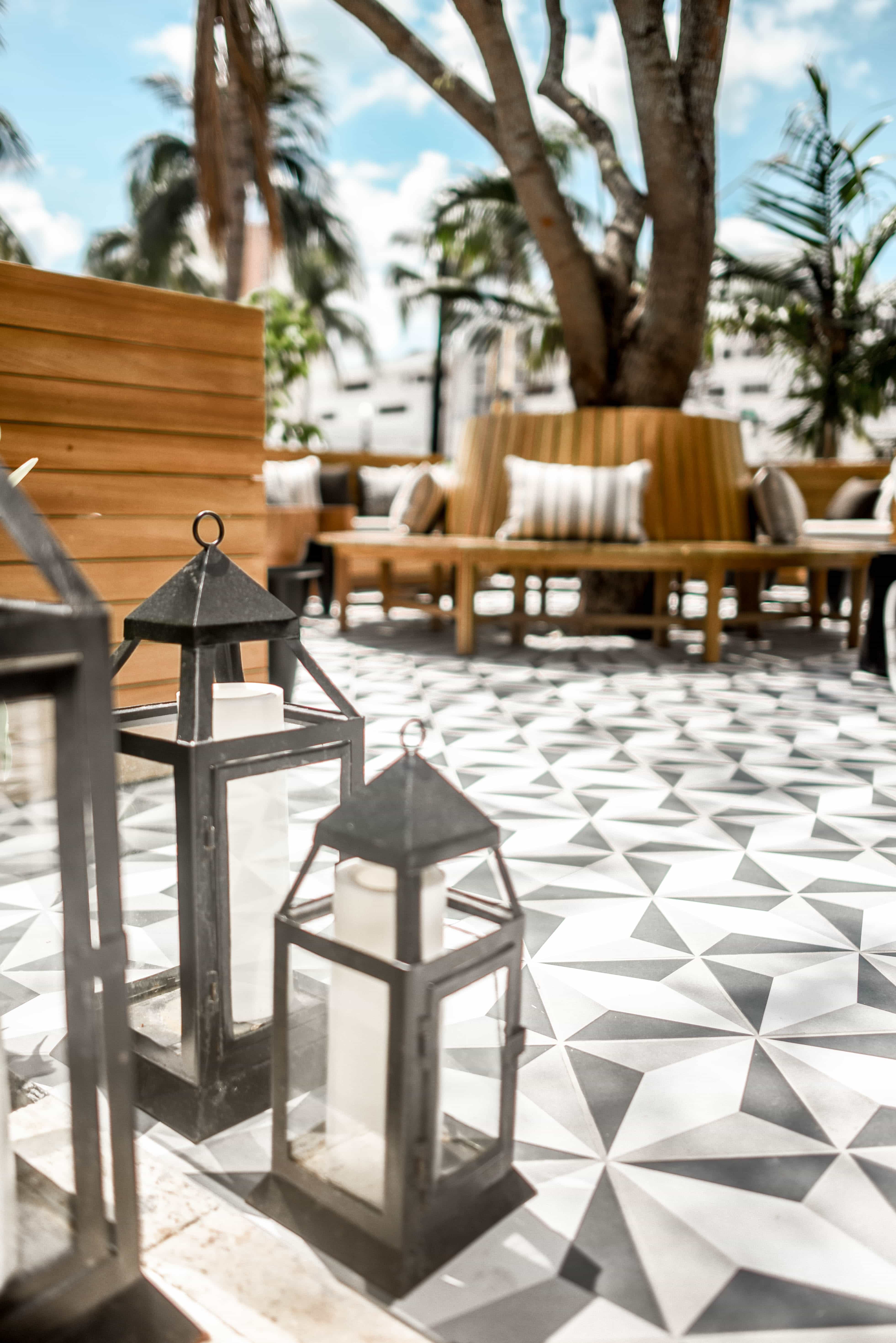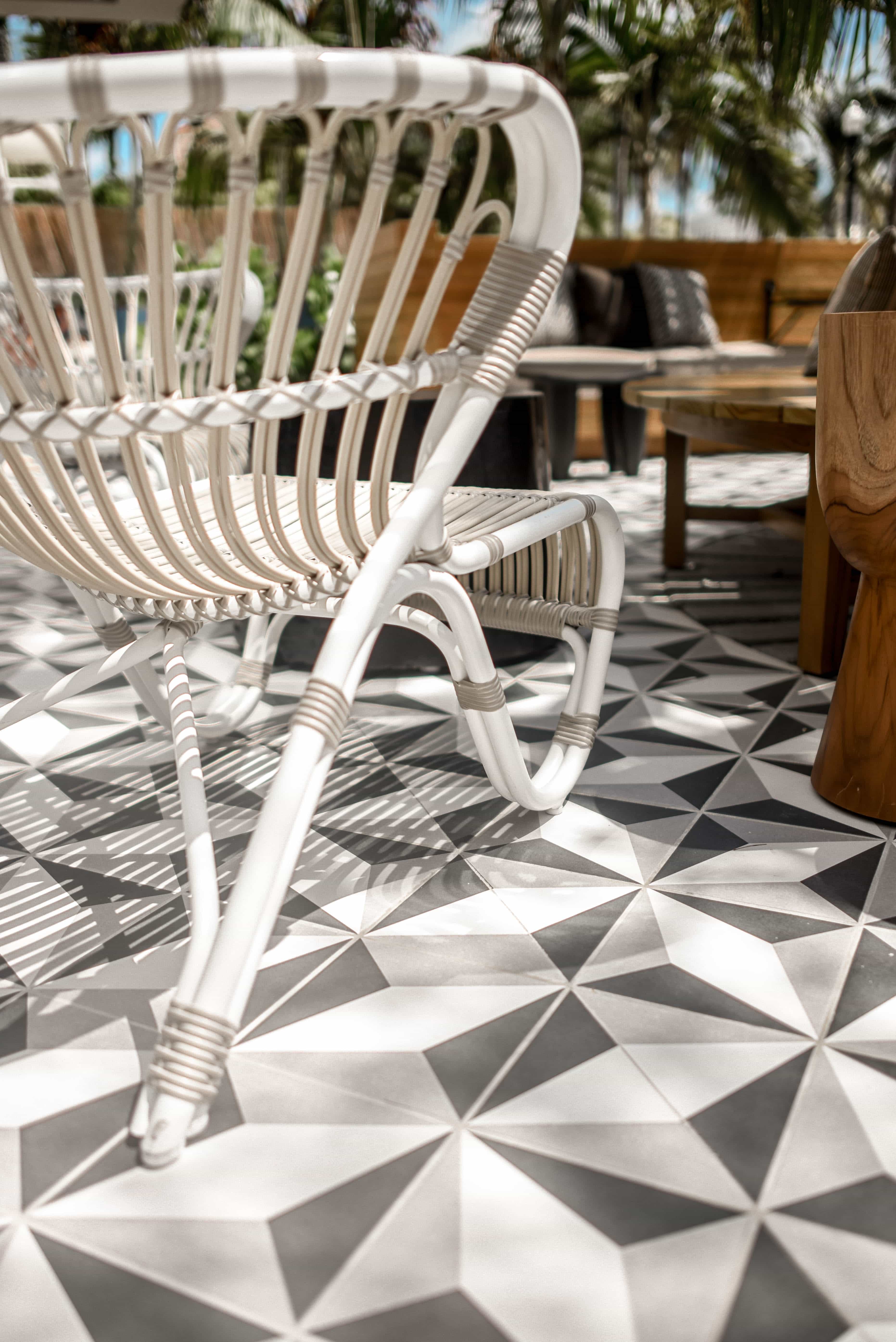 Some furniture details outside in front of the Minnow Bar.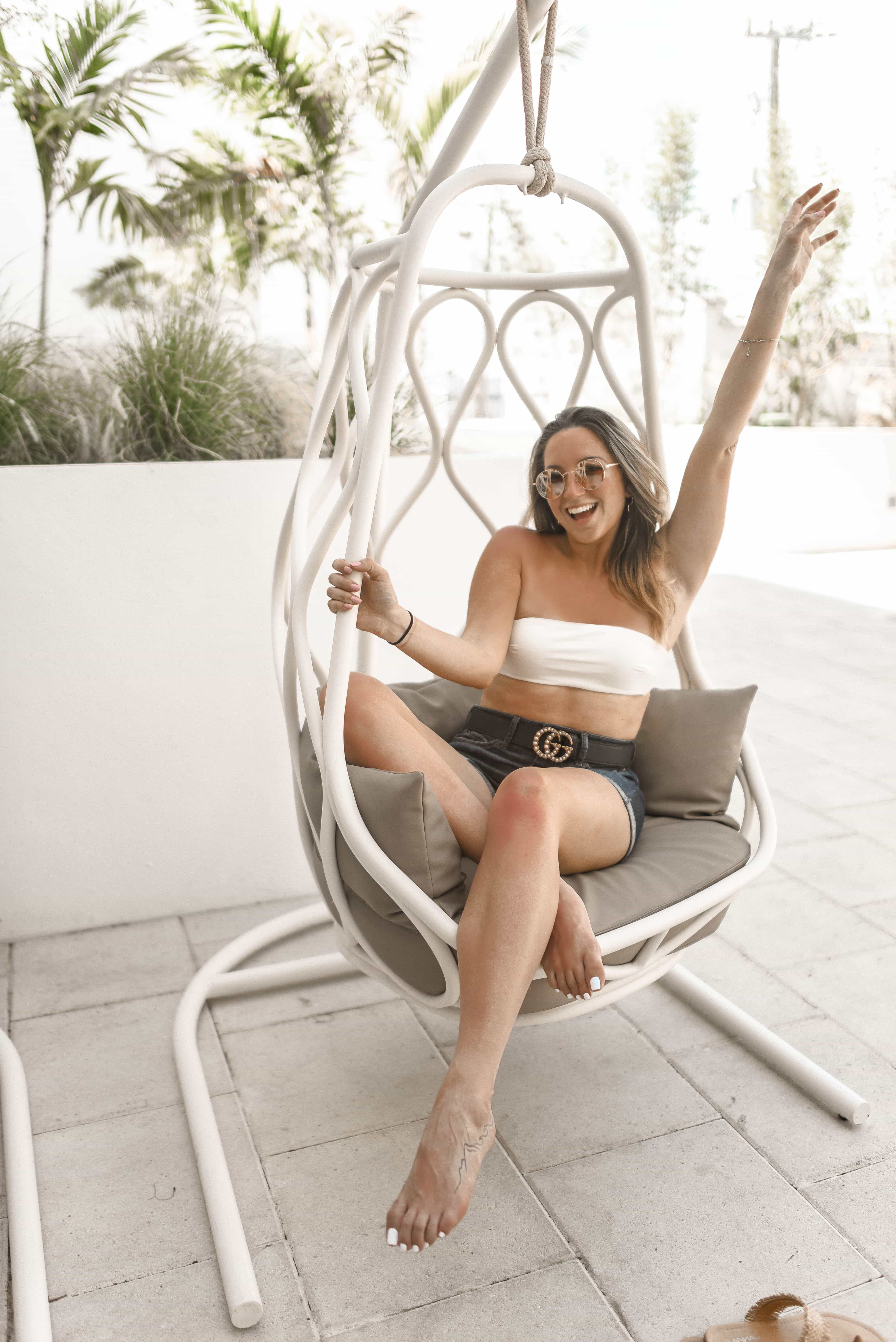 Can't forget the cute swing chair!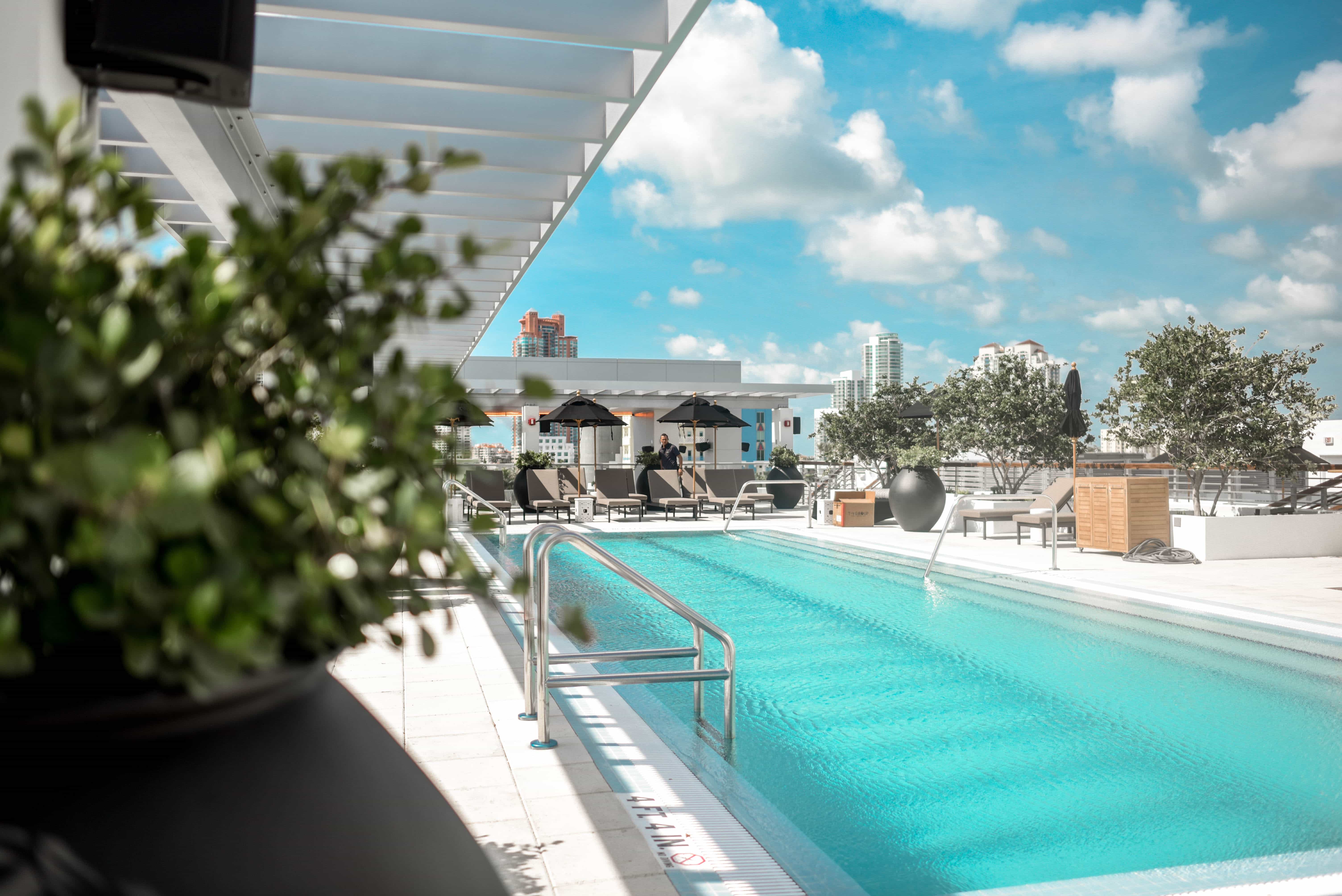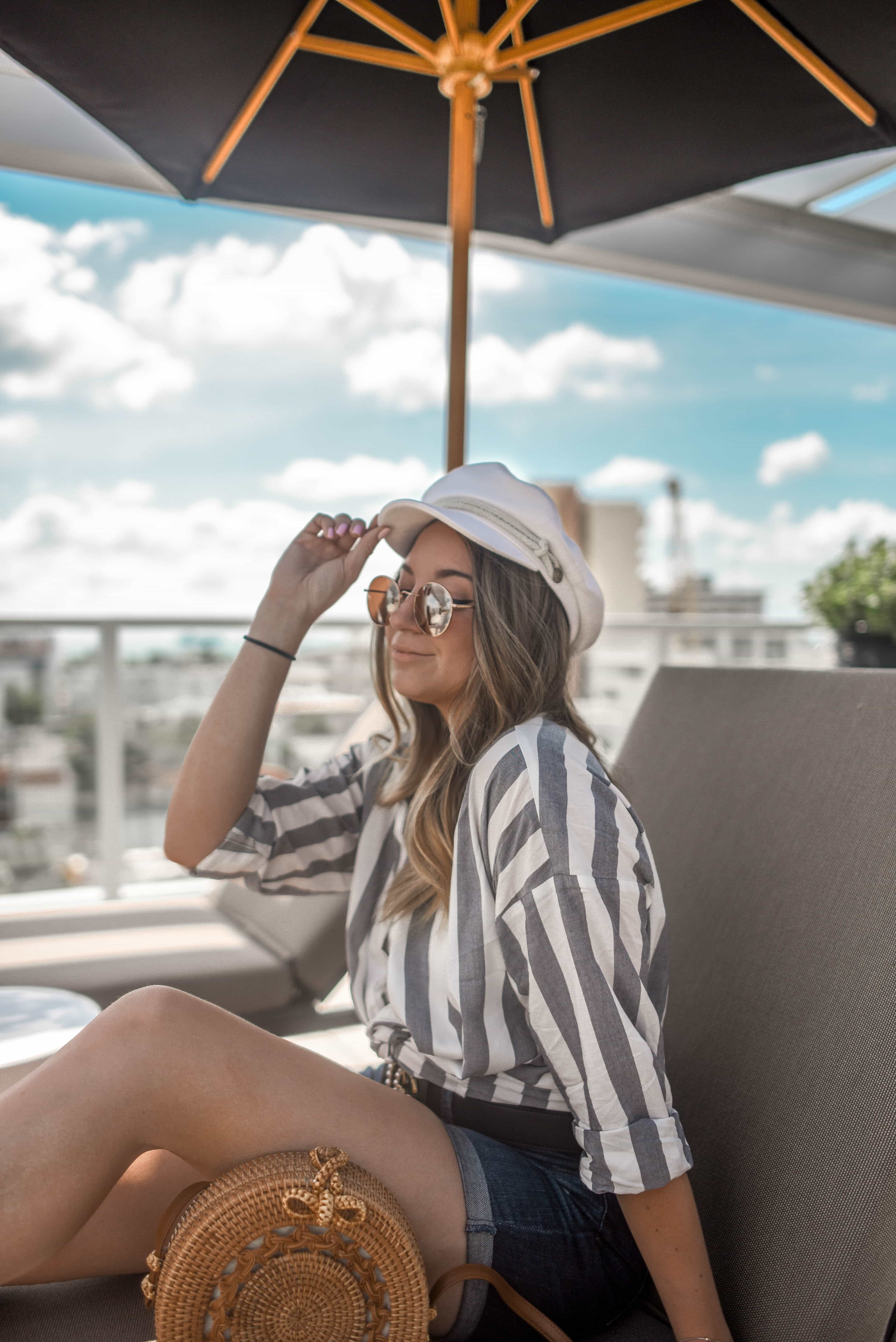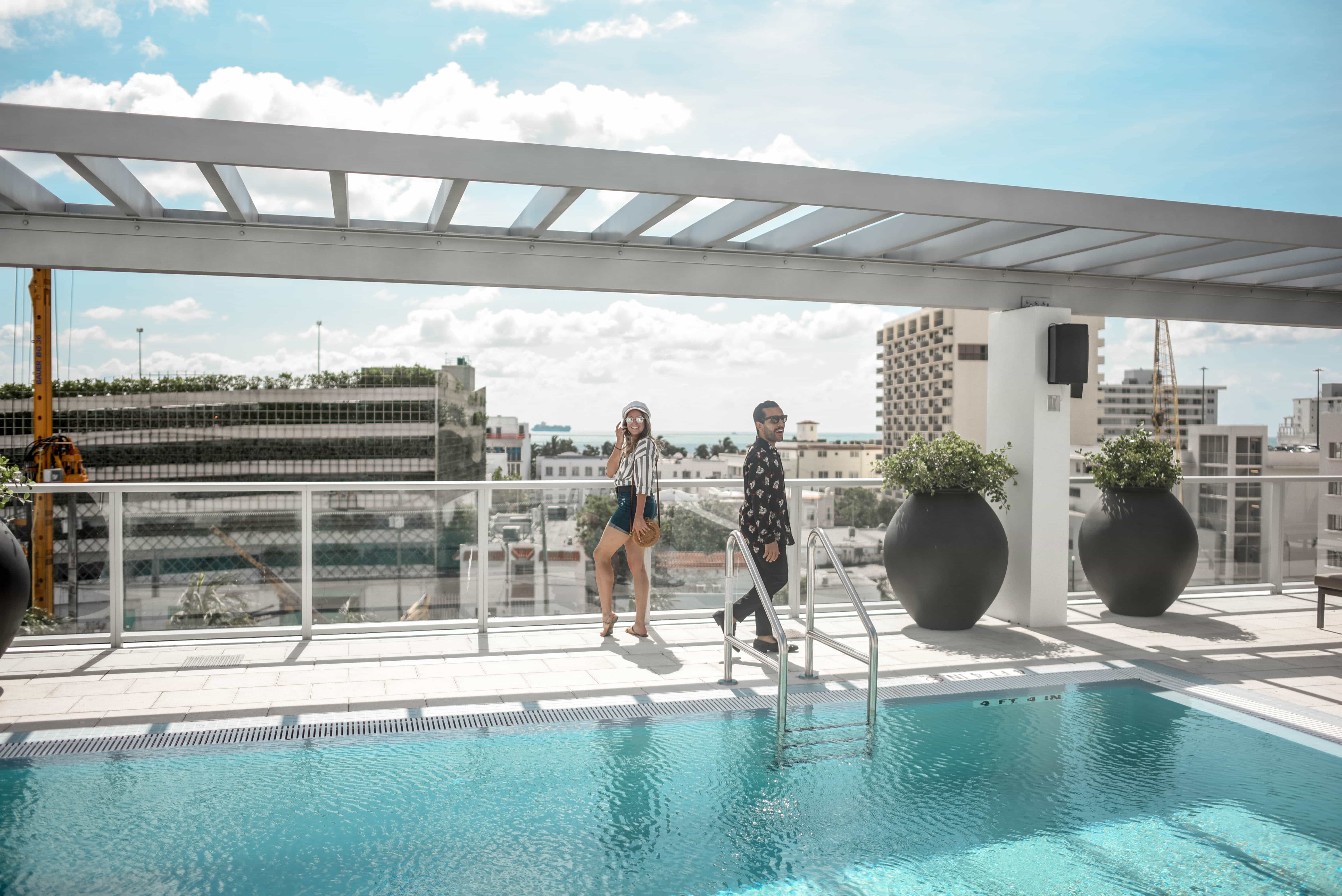 And here is the view from the rooftop pool! How beautiful?!
I wanted to take a moment to thank the Kimpton Angler's Hotel for letting me tour the space. If you're visiting Miami anytime soon, I would 100% recommend this spot! Check out this link if you want to learn more about the hotel!
Thanks so much for reading guys! I truly appreciate you all. ?