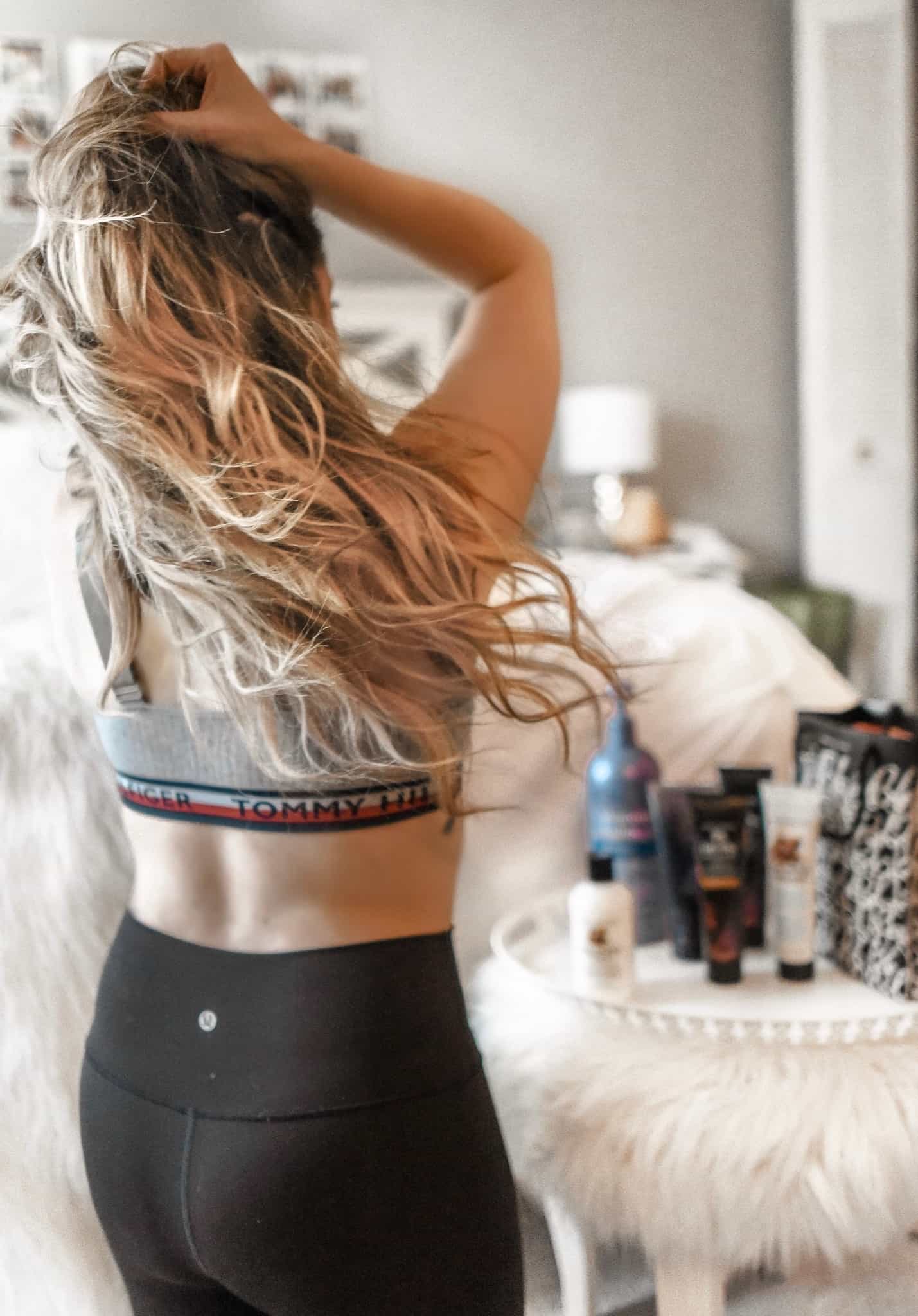 Hey loves!! Hope you guys had a lovely weekend!
I thought this would be a super beneficial post because not even 3 years ago I had no idea how to properly take care of color-treated hair—especially if you have a lot of highlights in dark hair. My natural color has always been dark brown but over the last 2 years, I started to really play with light colors in my hair. It also led me to a TON of breakage (after that harsh ombré look I had last fall).
Little did I know, there is SO much you can do for your hair by using the right products. P.S. I never would have known what I know now if it weren't for two AMAZING stylists in my life: Trevor and Allie. So now you know all this information comes from legitimate sources ;). If you're super into hair and hair color (which I'm assuming you are because you're reading this post, make sure you check out Trevor and Allie's Instagram feeds because they are seriously SO TALENTED… Love them both so much!) I linked them above in this paragraph!
Okay so first thing first, SHAMPOO & CONDITIONER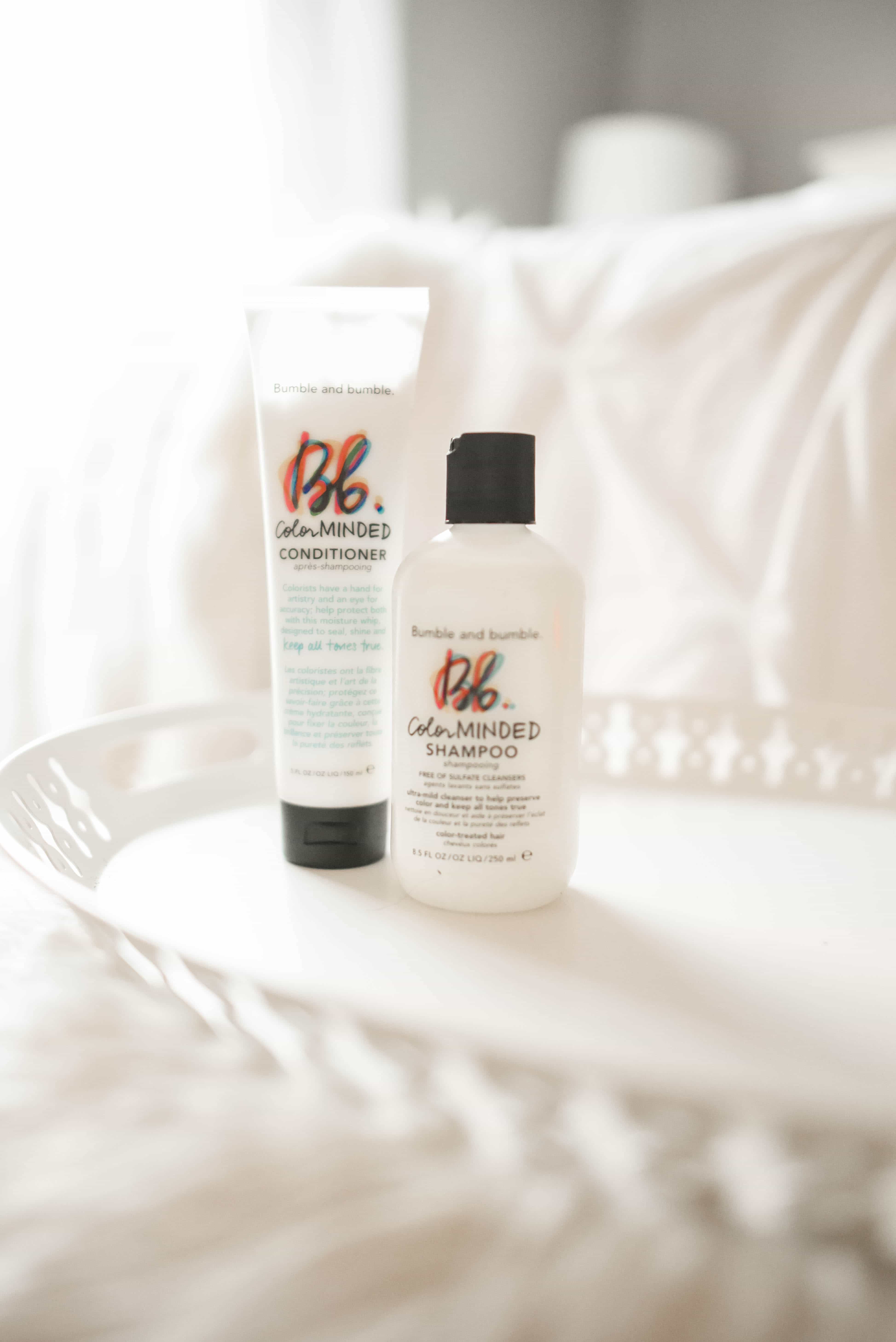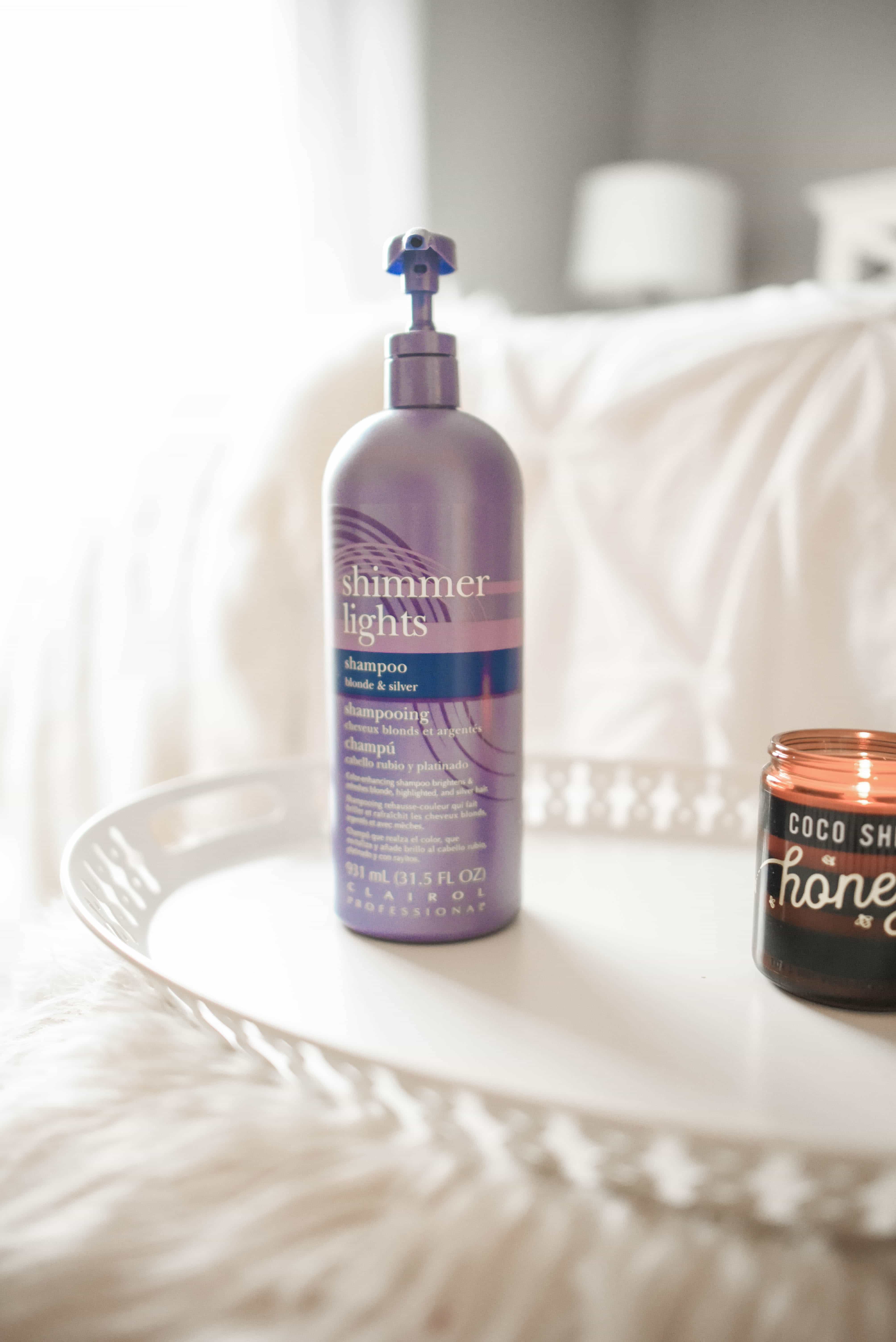 Bumble and Bumble Color Minded Shampoo & Conditioner
Bumble and Bumble is truly the best brand to keep your hair healthy and not strip it of its nutrients when you have color in your hair. I absolutely love this line and the Mended line is also amazing if you have some breakage from styling too much.
Clairol Shimmer Lights in Blonde & Silver
This purple shampoo is ESSENTIAL if you have light color and you're a natural brunette. My hair turns into a nasty orange/brassy color if I don't use this stuff. It keeps your hair toned and on the cooler side so you don't end up with orange hair. All you have to do is pump a few pumps in your hand with your shampoo and just mix it together in your hair. I also like this brand because it's pretty inexpensive compared to other brands.
Bb. Color Gloss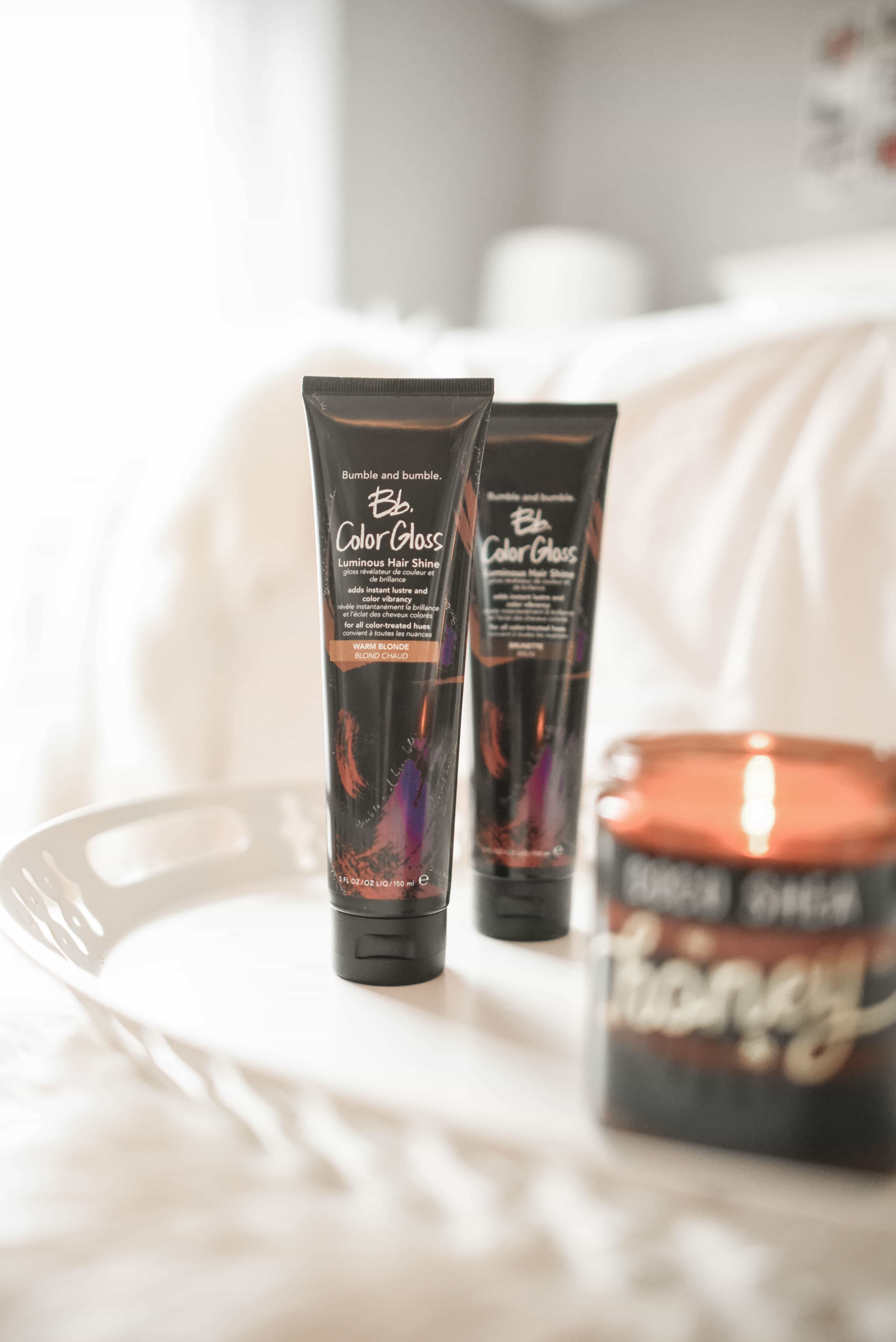 So this Bb. Color Gloss is a brand new product that came out in January 2018! It's meant to enhance your color in between hair appointments. It adds more definition, vibrancy and shine! It even comes with a pair of gloves to apply the gloss. You have to apply it to dry hair and wait 20 minutes before rinsing it off in the shower. I tried the Warm Blonde shade this morning and I absolutely loved how my hair it looked after. I could definitely see the difference. I still have to try the brunette gloss, I will let you guys know on Instagram how I like that one! Bb. Color Gloss comes in Clear, Cool Blonde, Warm Blonde, Universal Red, and Brunette. These Color Gloss shades are so fun to play with! ??
Heat Protectant
Kérastase L'incroyable Blow-dry Lotion
This product is super cool because it lasts through a few washes so you don't have to coat your hair in the product after every wash! If you are someone like me, who likes to style your hair a lot, heat protectants are super important. I have a lot of breakage right now because I avoided using one for so many years. So make sure your hair is being protected! 🙂
Hydration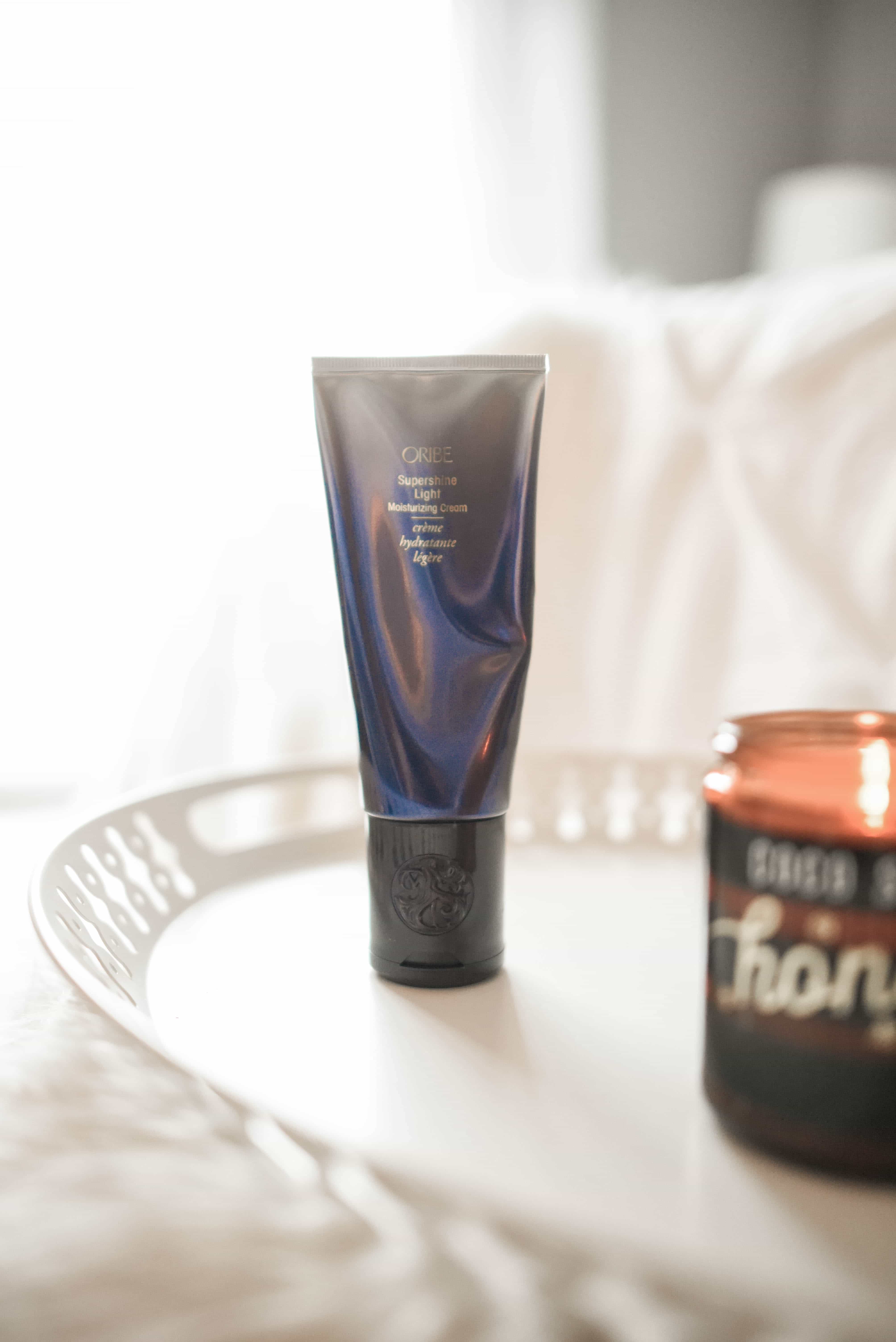 Oribé Moisturizing Cream
Last but not least I apply this moisturizing cream to damp hair right before I blow dry. Again, it helps to moisturize and I truly feel like my hair looks so much healthier after applying it. Sometimes I also add it to my ends after I am done blow drying and love how it feels!
Hope you learned something! ? I know I sure did after having light hair these last few years. Have an awesome and productive week guys!
Love you!!
Sara ?