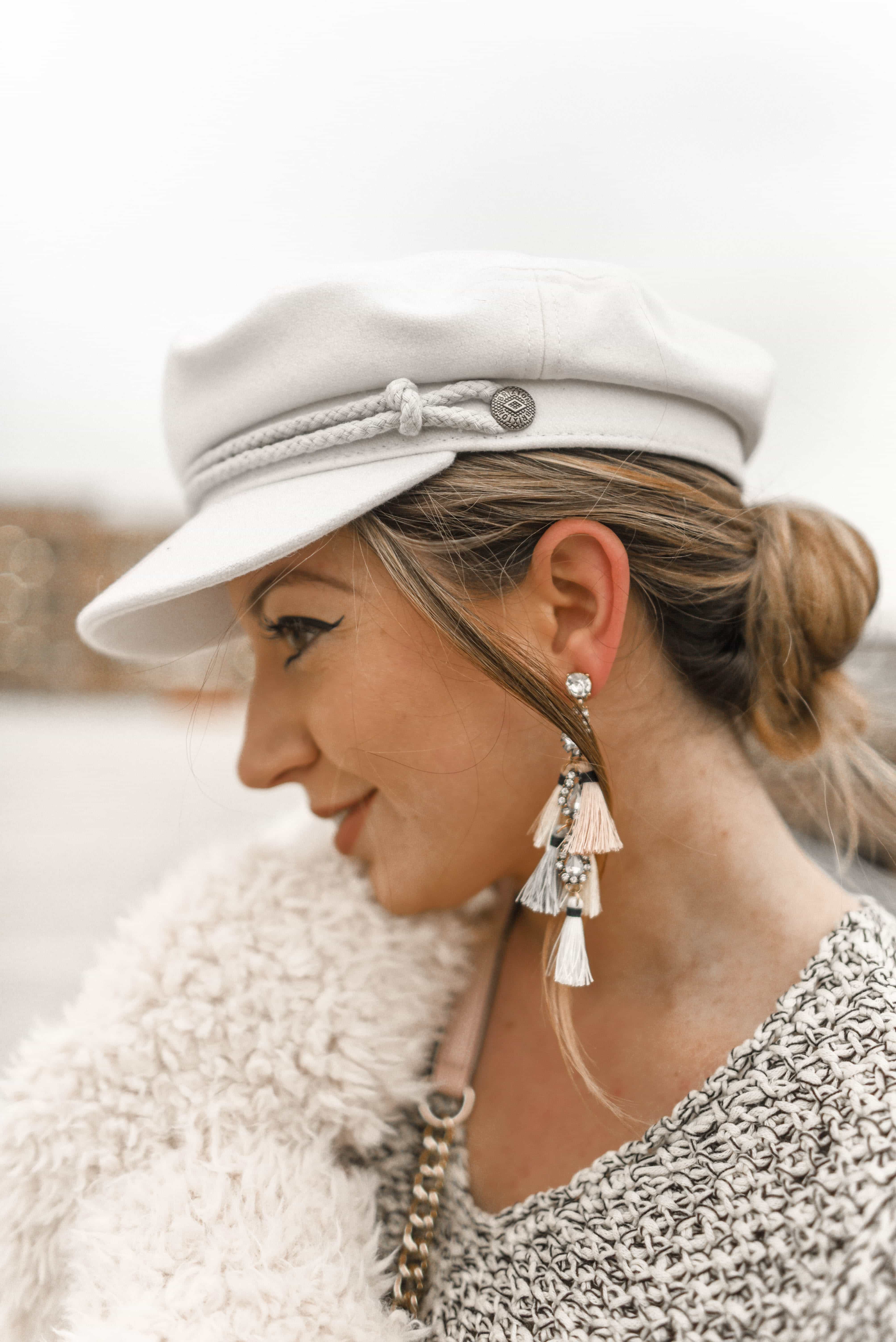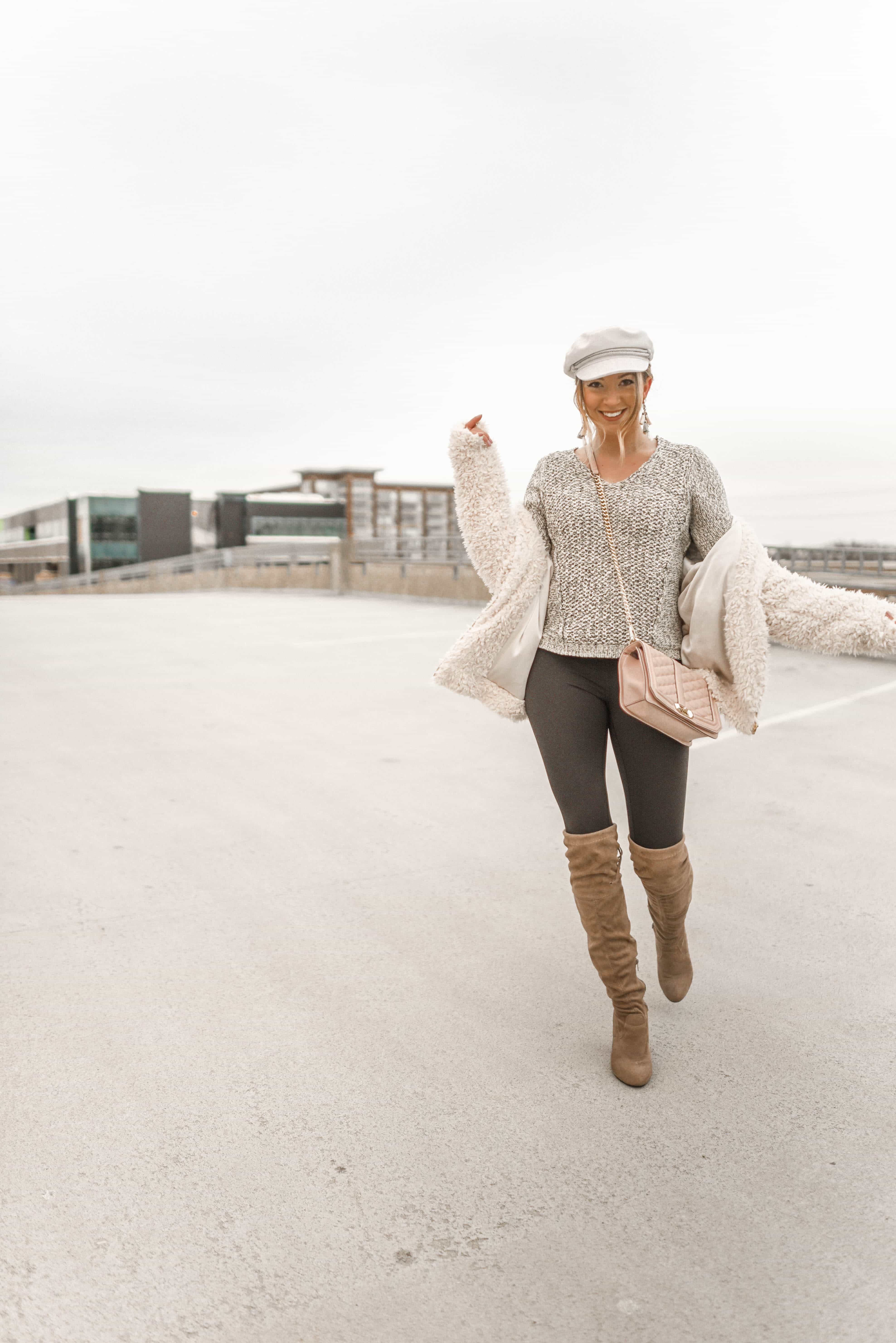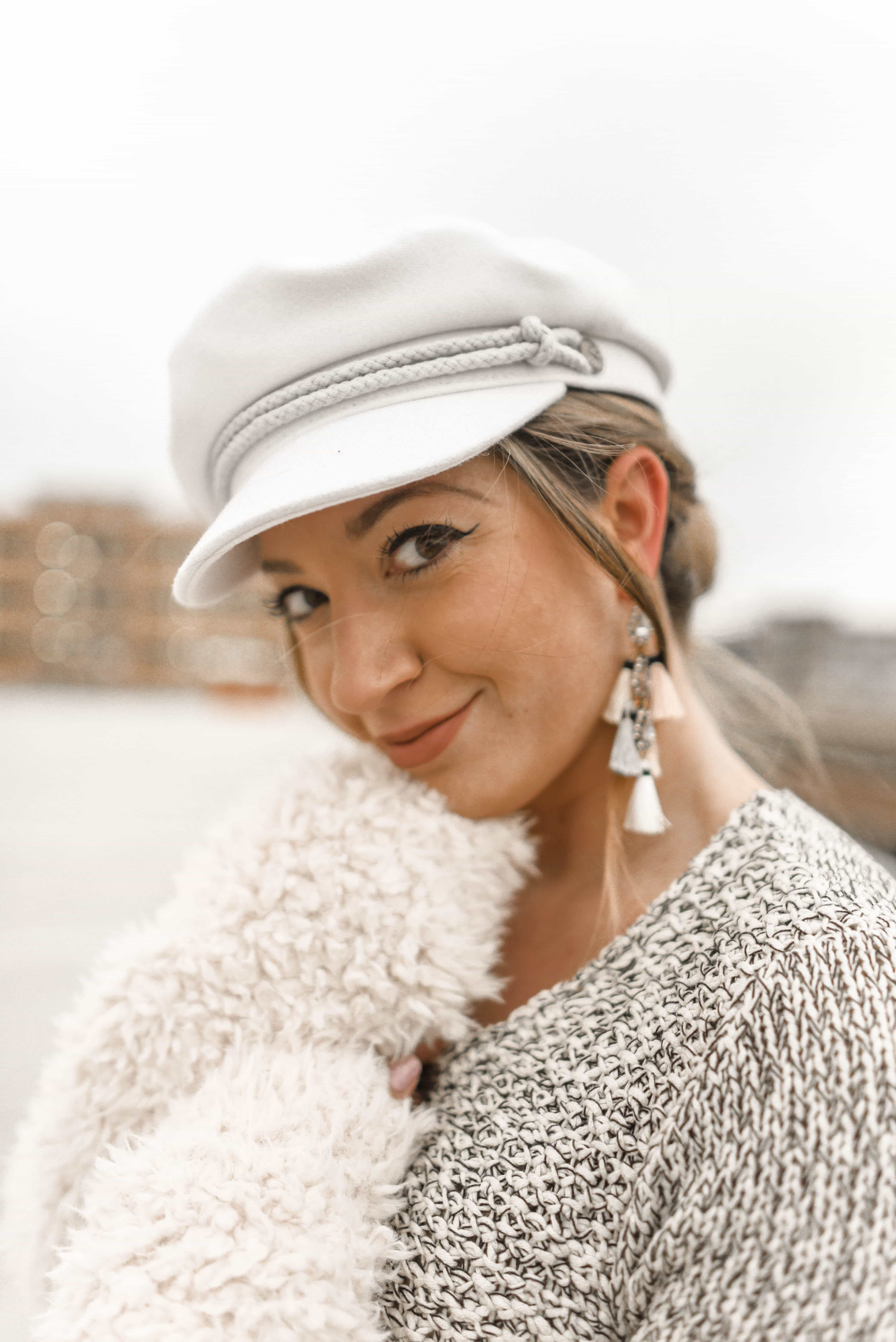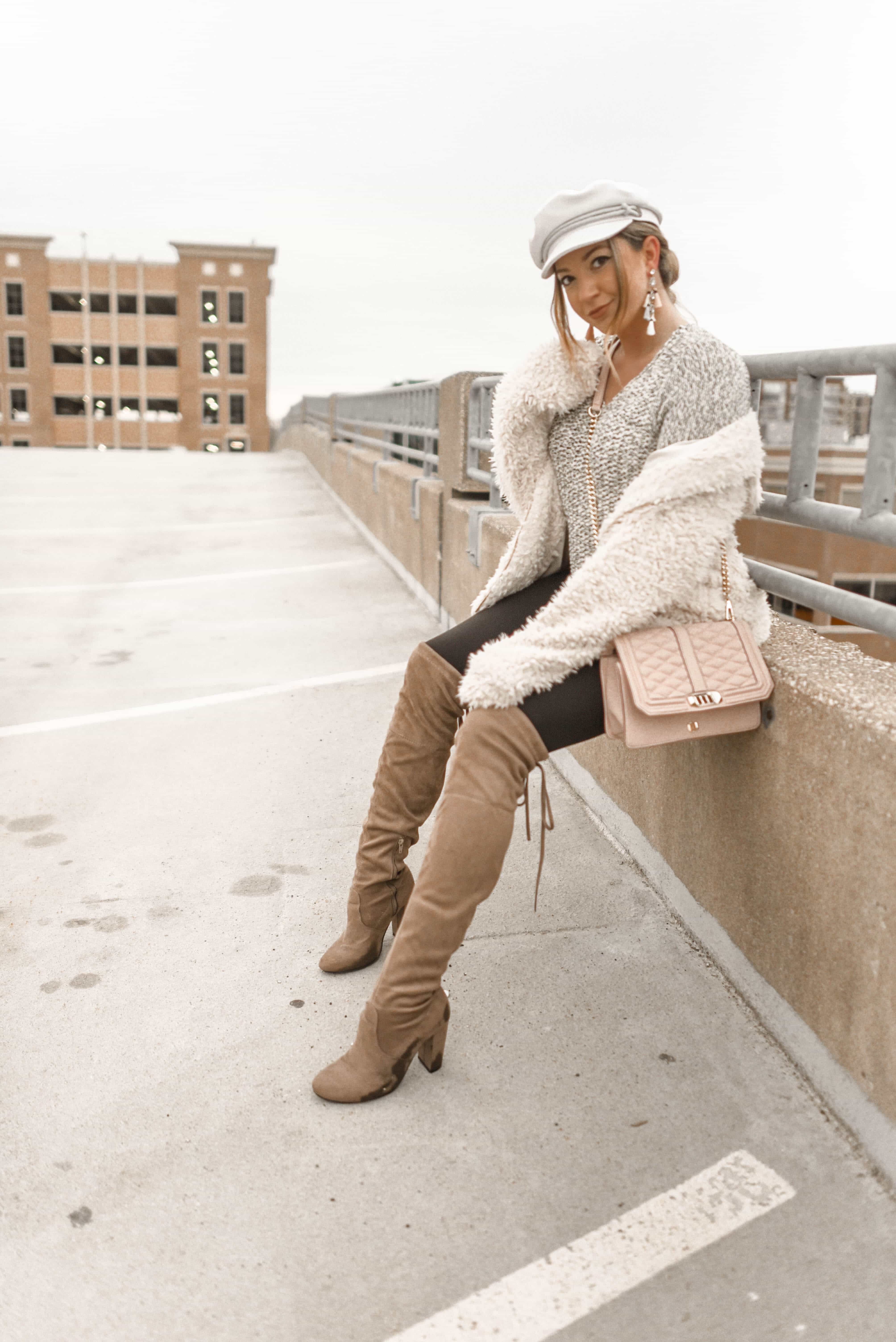 Hey guys, happy Monday! I have literally fallen in love with all these fun and trendy hats lately—I had to create a post about it obvi. ? When I noticed they started becoming popular I thought that I would never be able to pull it off. BUT I couldn't knock it until I tried it! Once I got this hat and started playing around with different looks, I couldn't believe how much I loved it! There's something about hats that really make your outfit complete… and I have been obsessed with fisherman hats like this one lately. I got this white fisherman hat from Largo Drive but the brand is Brixton, which I highly recommend. You can't beat the quality anywhere else. One thing to note is that these hats come in different sizes. Which is kind of nice! I feel like I have a pretty normal sized head (wow that sounds so weird to say, haha) but I got mine in a small and it fits perfectly!
I also think that fisherman style hats are much easier to style than people think! They can go with pretty much any cute top, blazer, or coat!
I also got this ADORABLE teddy coat from Largo Drive. I never realized HOW soft these coats are. I feel like I am floating in a cloud when I wear it and haven't taken it off since I got it, no joke! ?
My earrings are from last year from Charming Charlie but I will try to link some similar earrings and the rest of my outfit below!
PS I just finished an INSANE Tabata workout… and am in major need of a protein smoothie  ? Have any of you tried Tabata workouts before? I actually really liked it because I'm the type of person who needs to take breaks in between sets and I feel like I can push myself harder when I get more mini breaks like that! I'm off to get myself some protein but I hope you guys have an awesome week!
Cheers!
Sara ?