Happy September, guys! ?
I'm attending one of my friend's weddings later this month and I'm soooo excited! Closest friends to get married so it's going to be a party! I wanted to share some outfit inspiration for anyone else who might have some weddings coming up! I also recently came across this adorable brand, Tobi. After seeing how cute and romantic their dresses were I couldn't resist.
End of Summer Wedding Guest Outfit .01
One of my favorite parts about this dress is how TAN it makes you look with this color. We worked so hard all Summer getting a tan, you might as well show it off now ? Also, it's 50% off right now!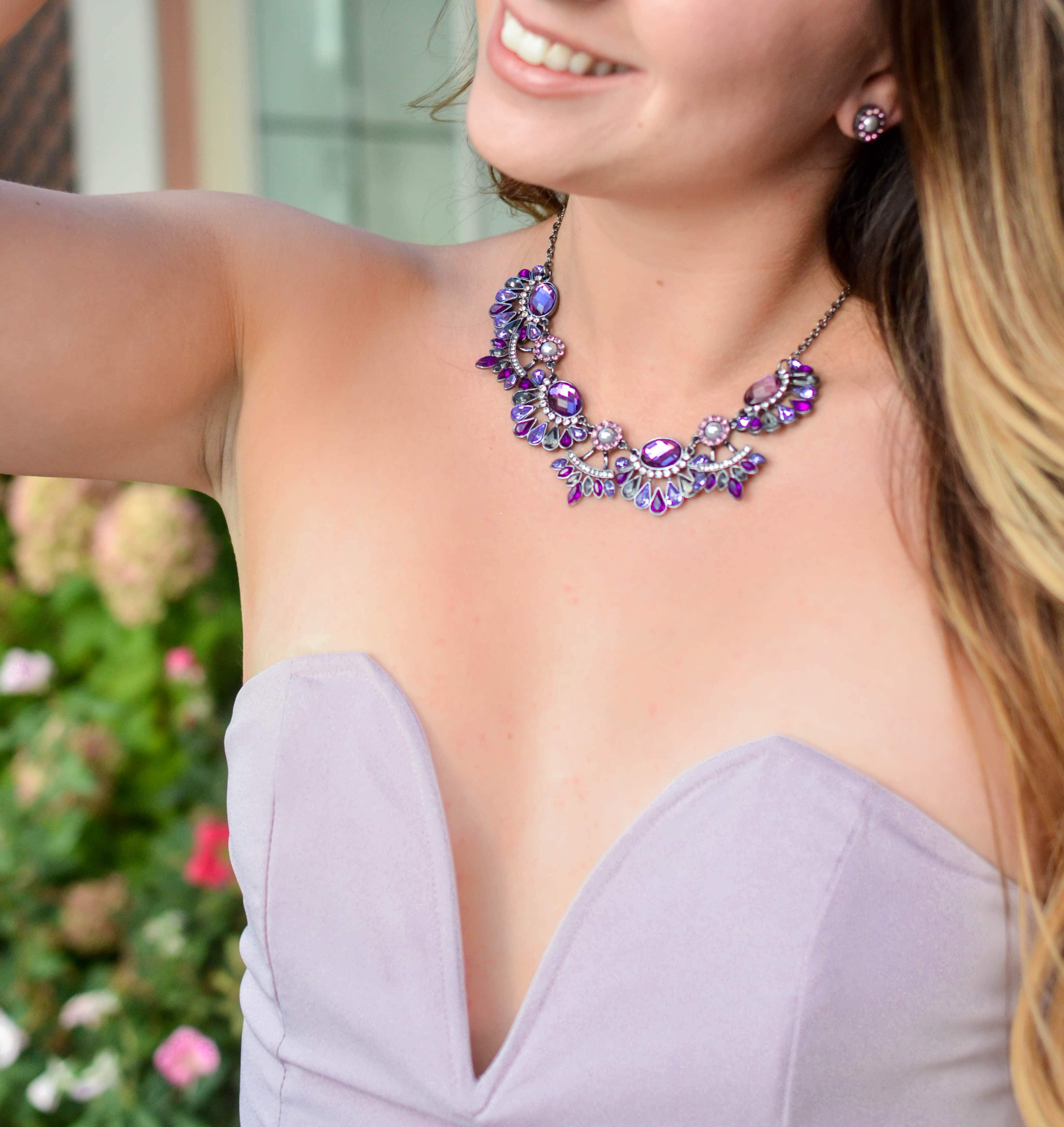 I have been loving Charming Charlie lately, and that's where I got most of my accessories from to accessorize this dress!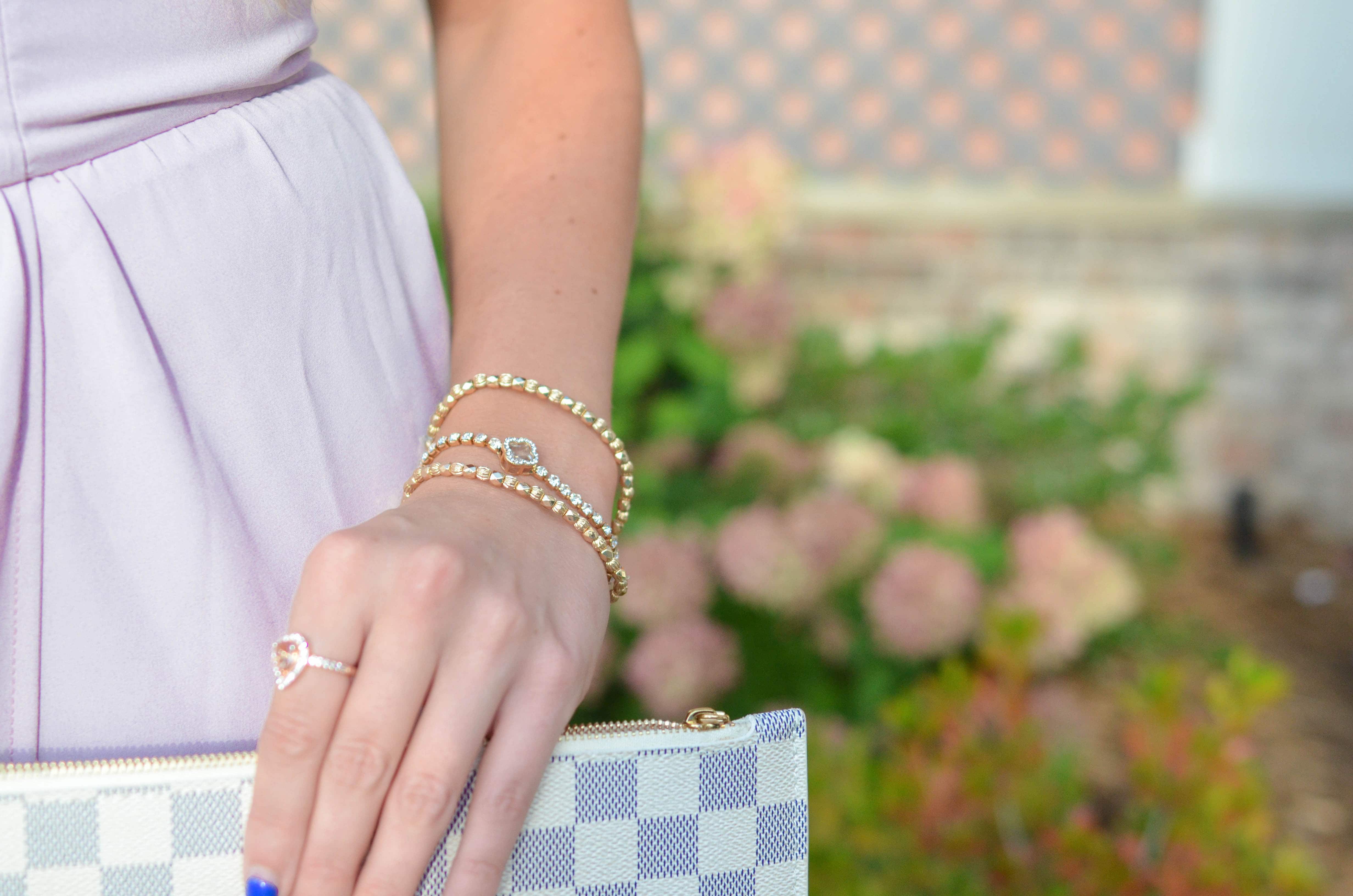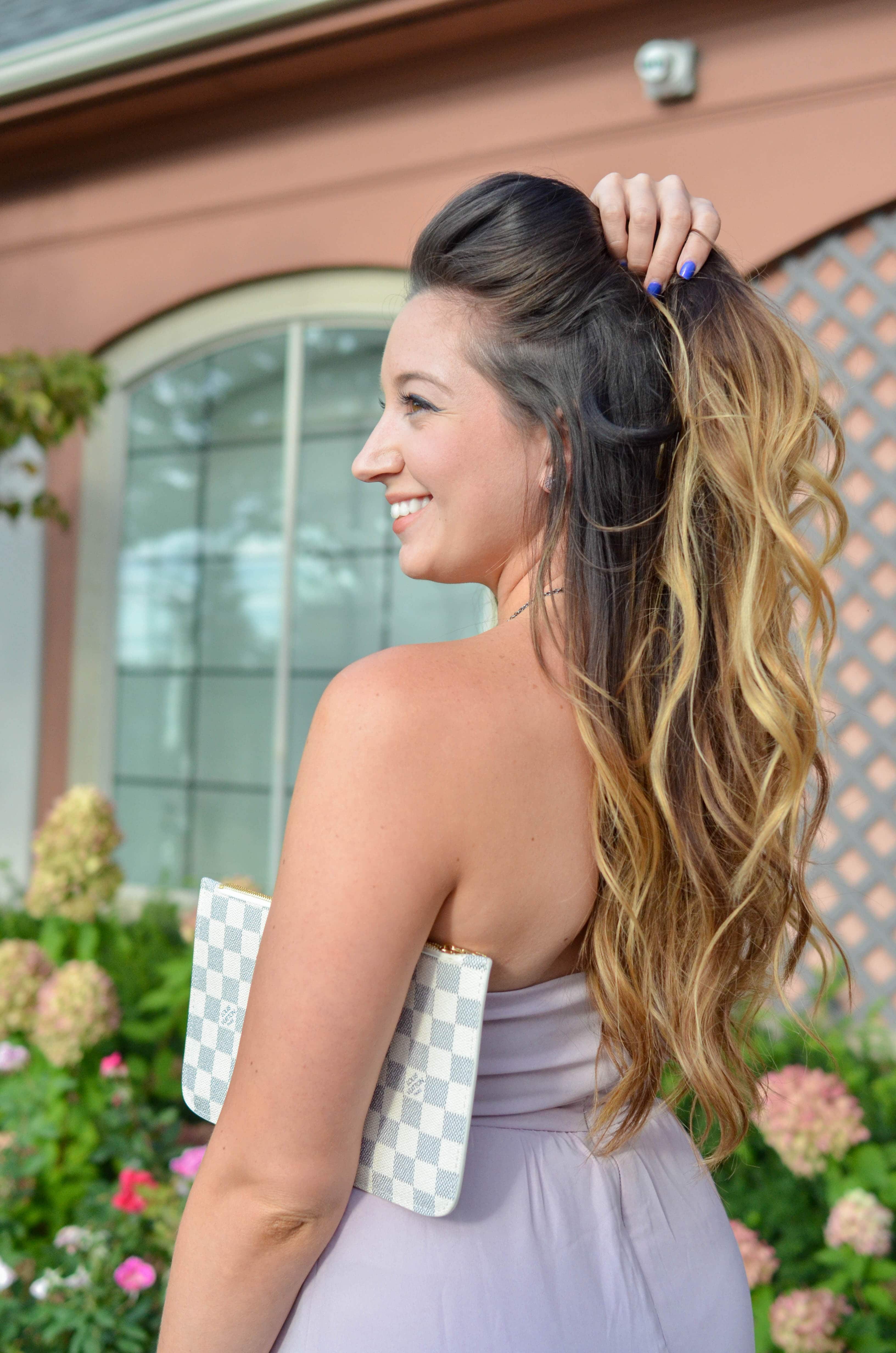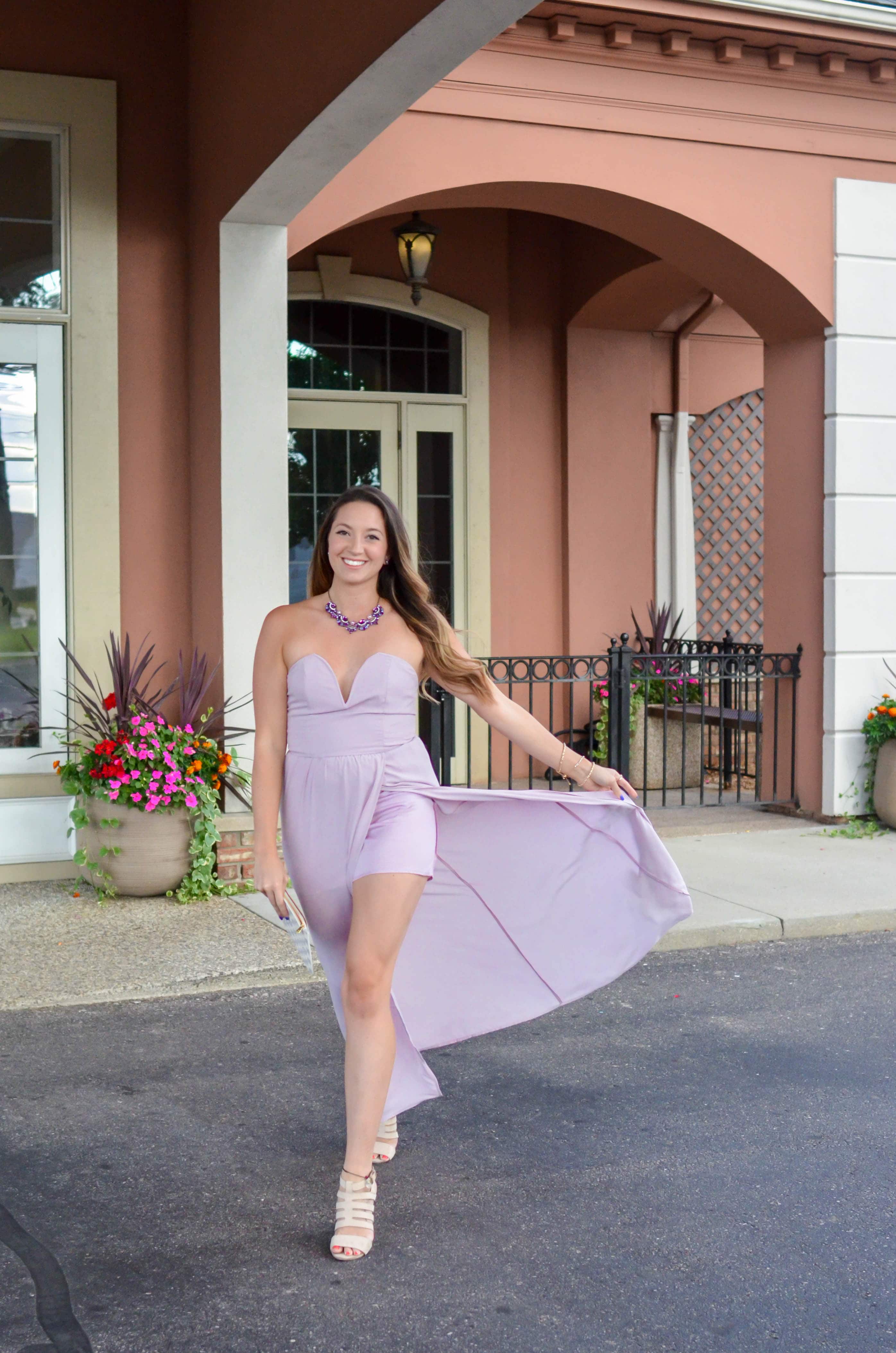 The Dress
You can shop this adorable maxi dress here.
The Accessories
Purple Bib Necklace: similar
Gold Slip and Pull Bracelet
Louis Vuitton Damier Azure Clutch
Strappy Nude Heels: similar
End of Summer Wedding Guest Outfit .02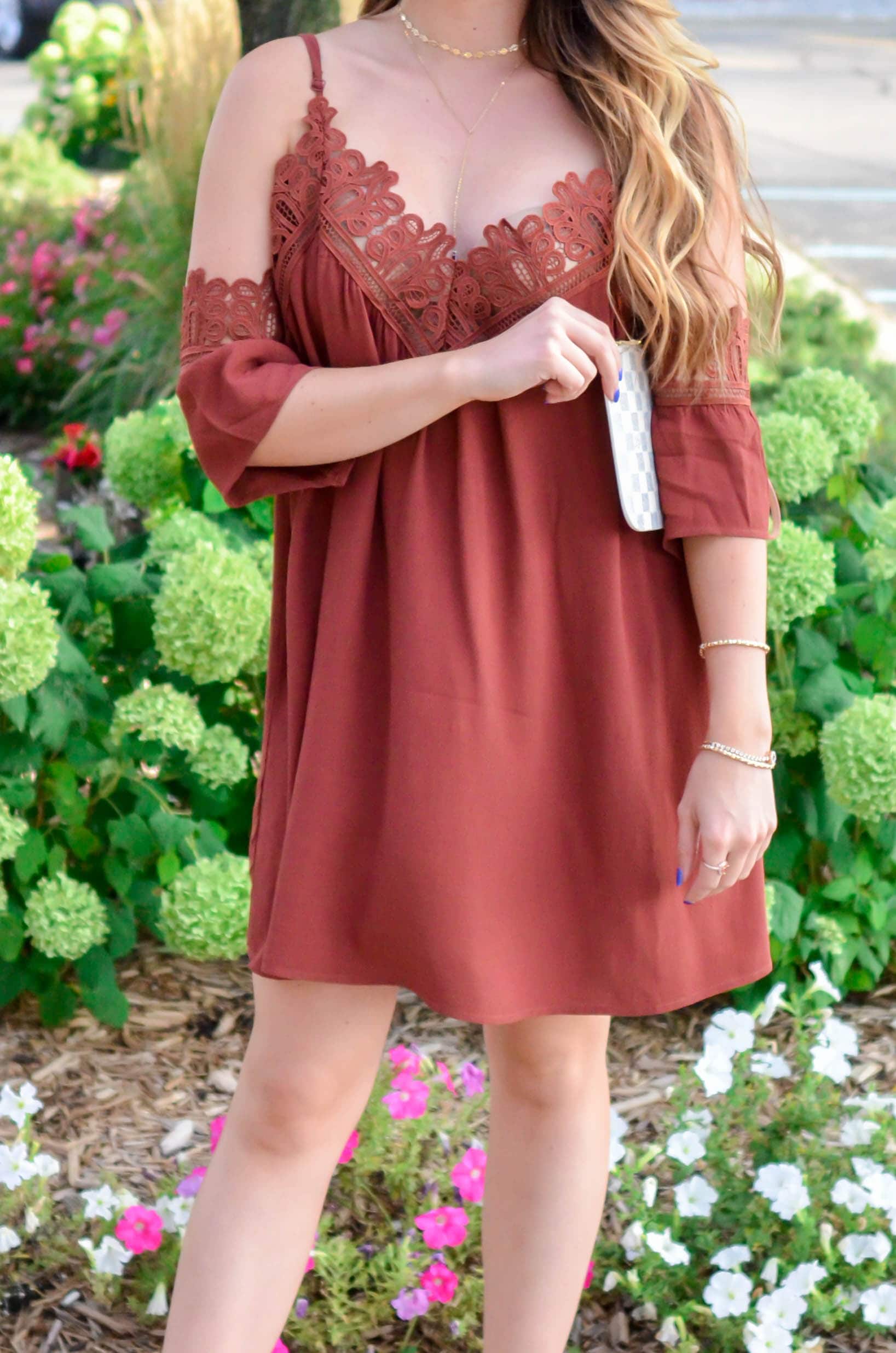 The details of this dress are what make it. I can't get over how amazing the delicate lace trim makes you look when it's on. I also really liked this color to show more of a fall inspired look, since it's right around the corner!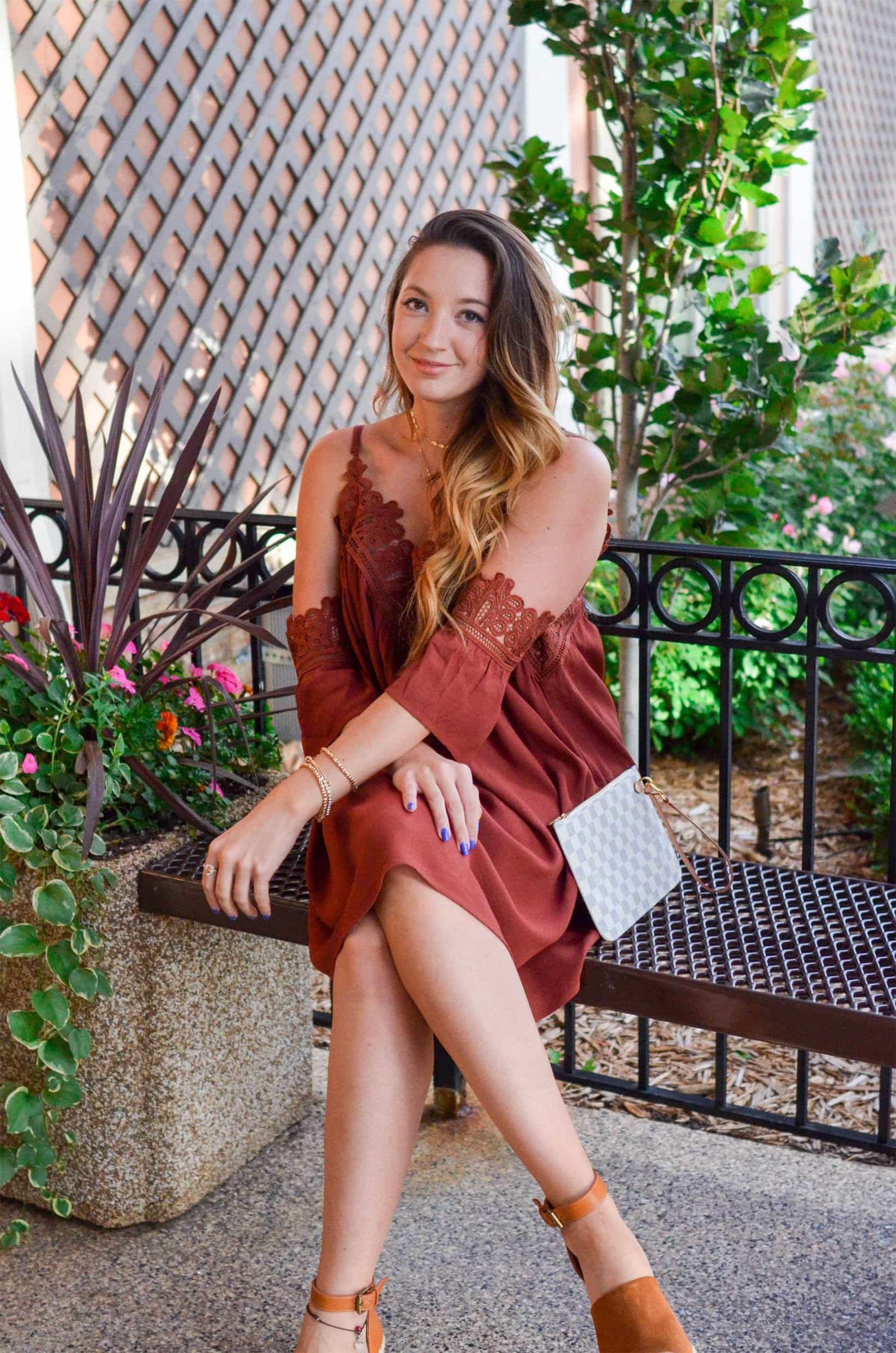 I completed the dress with a pair of wedges and delicate gold necklaces but you could dress this up even more with some nude strappy heels!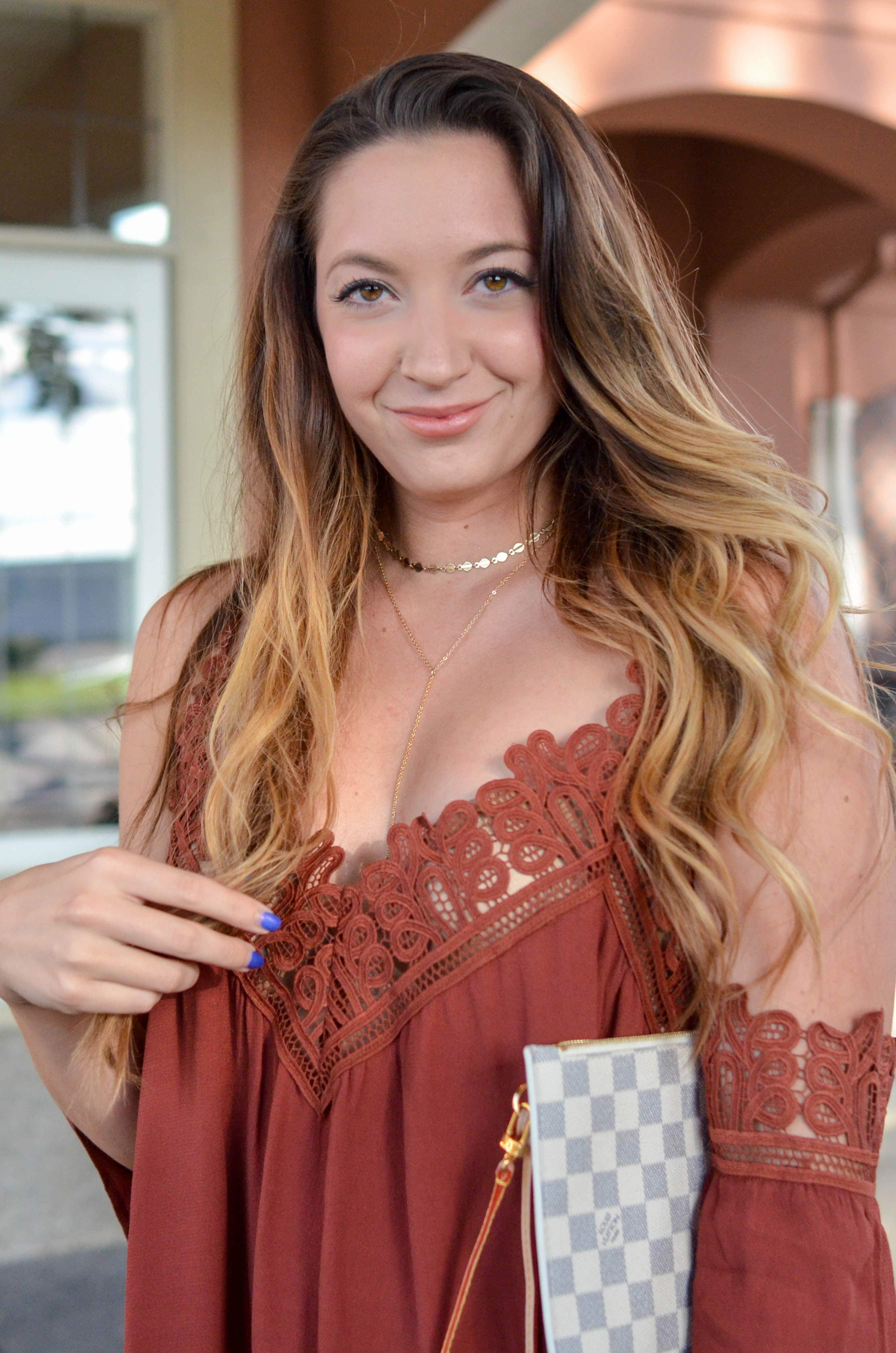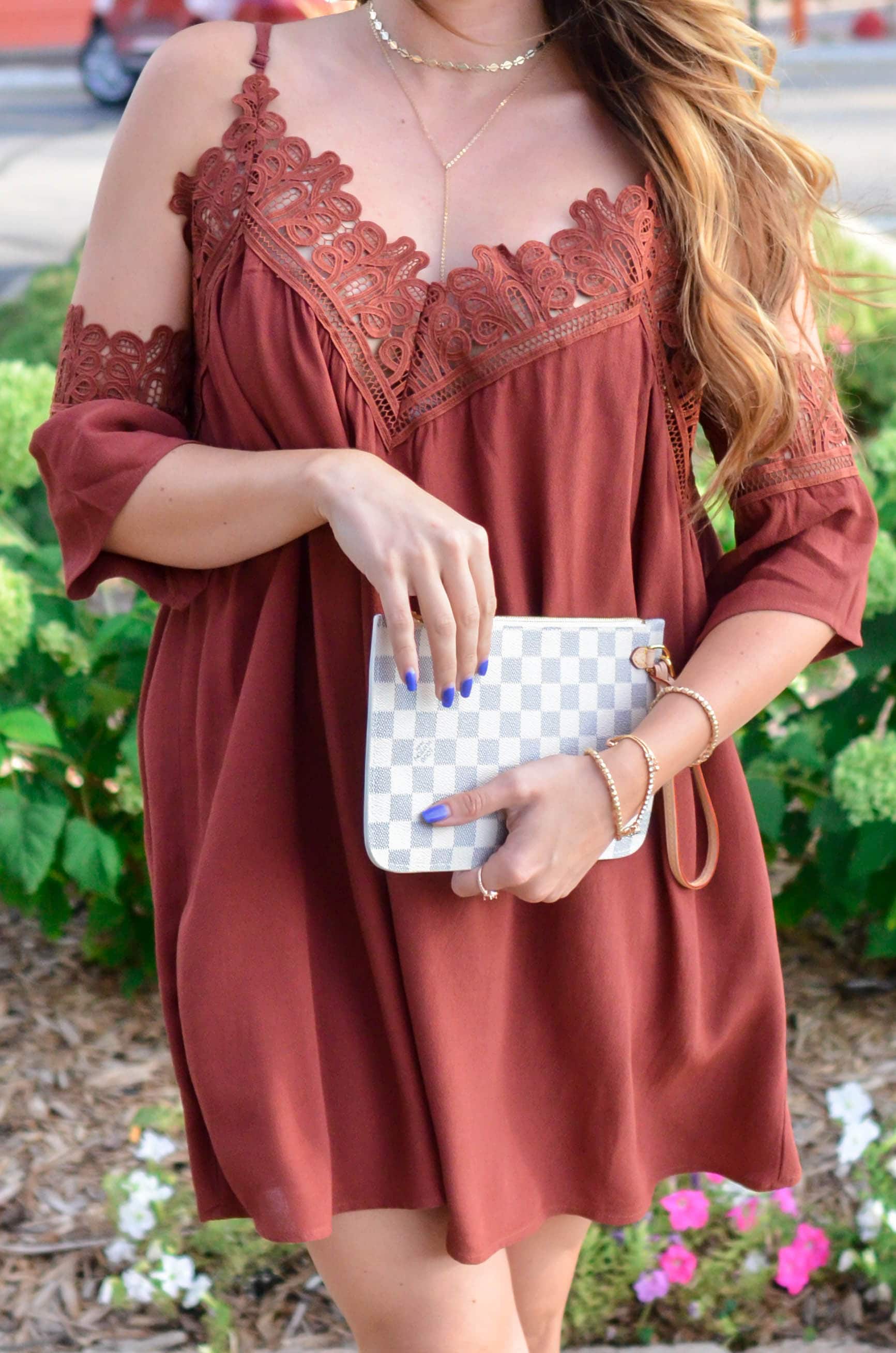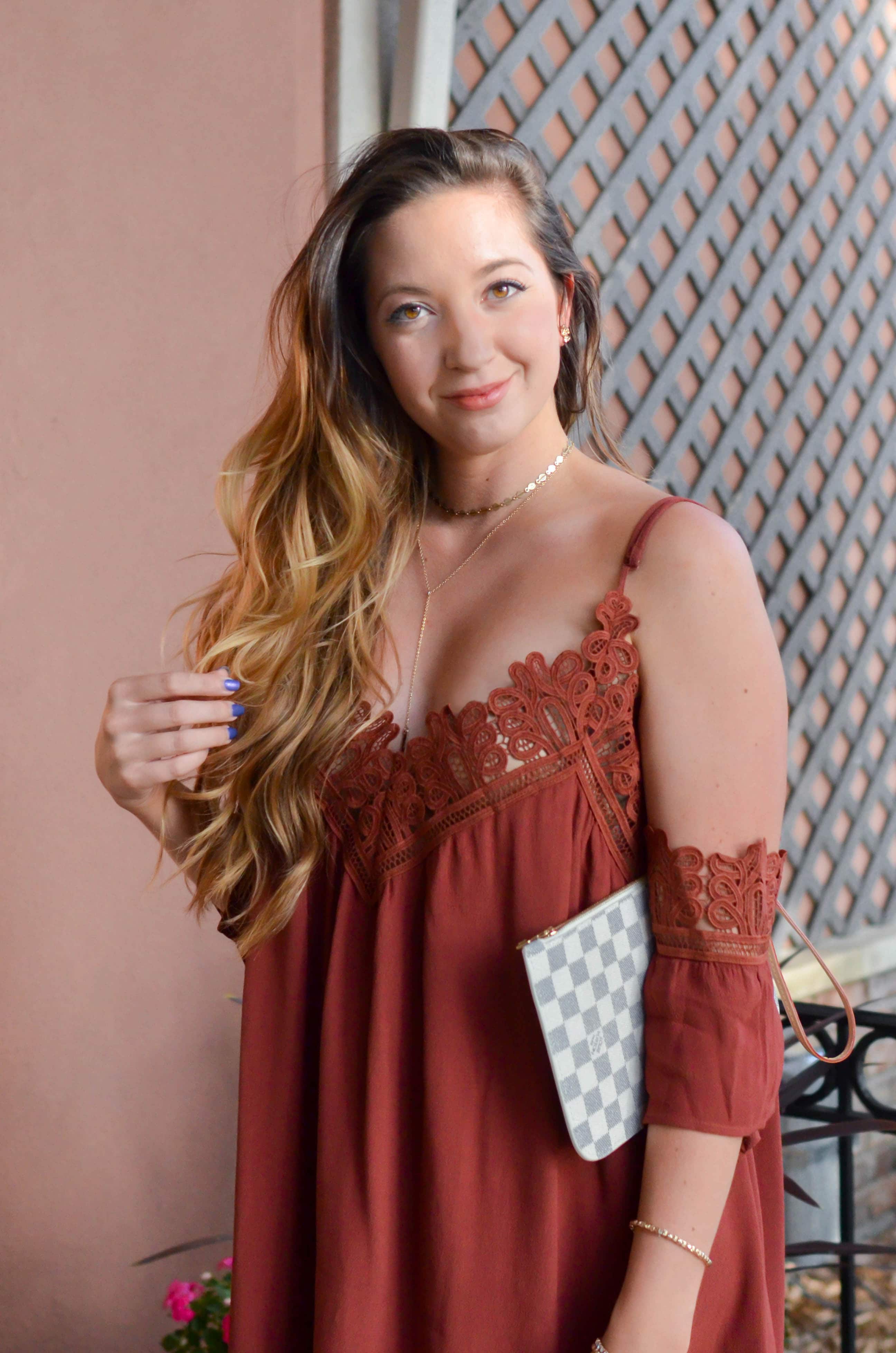 The Dress
You can find this dress here! You won't believe this… but this dress is ALSO 50% off!
The Accessories
Gold Choker Necklace (only $8)!
Gold Bar Drop Necklace
Gold Slip and Pull Bracelet
Louis Vuitton Damier Azure Clutch
Steve Madden Wedges
What do you guys typically like to wear to weddings? Let me know in the comments below. ☺️
Hope everyone has an awesome and safe Labor Day Weekend! I have a lot of plans so I will be pretty busy! But it was nice to have some down time tonight.
Cheers!
Sara ?