Happy hump day, ladies!
I love to get the most out of each piece of clothing I buy, so that's what inspired this post! The matching shorts and crop top are a huge trend this summer, so I figured why not buy a bodysuit that you can wear with the shorts for another outfit. You get two looks and it's so easy.
I have also been obsessed with everything off the shoulder, which I'm sure you could've guessed from all of my posts lately. ?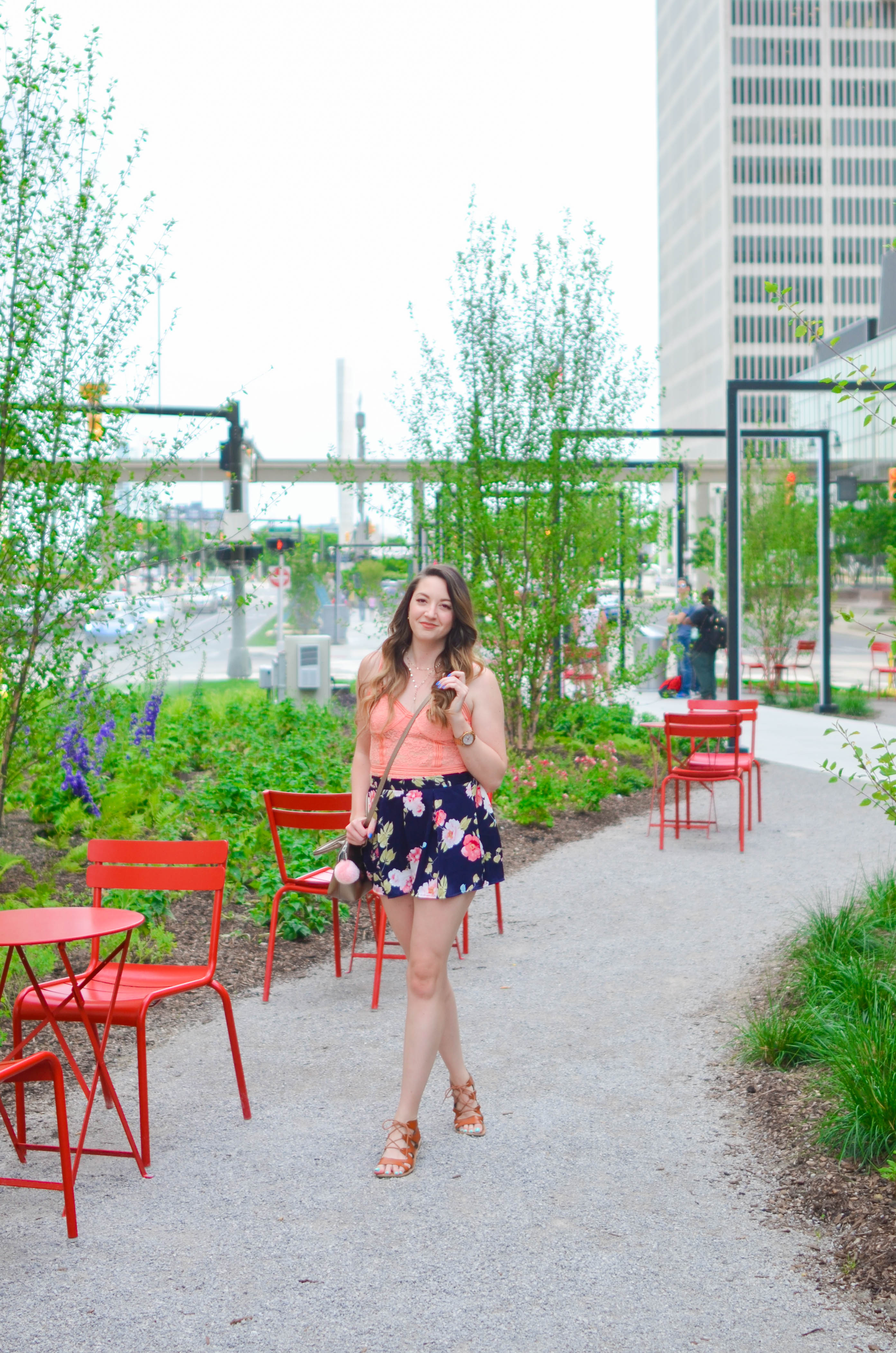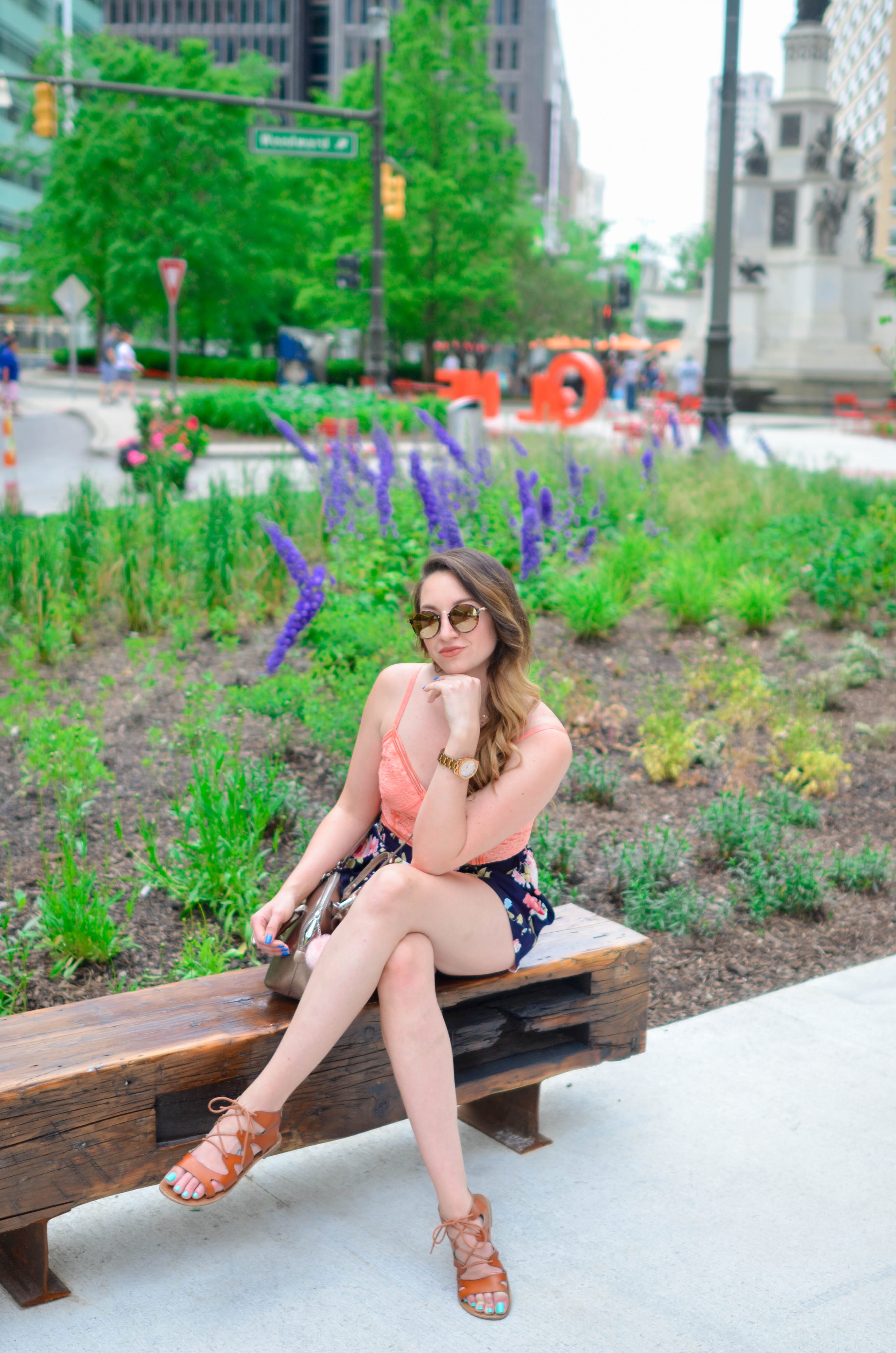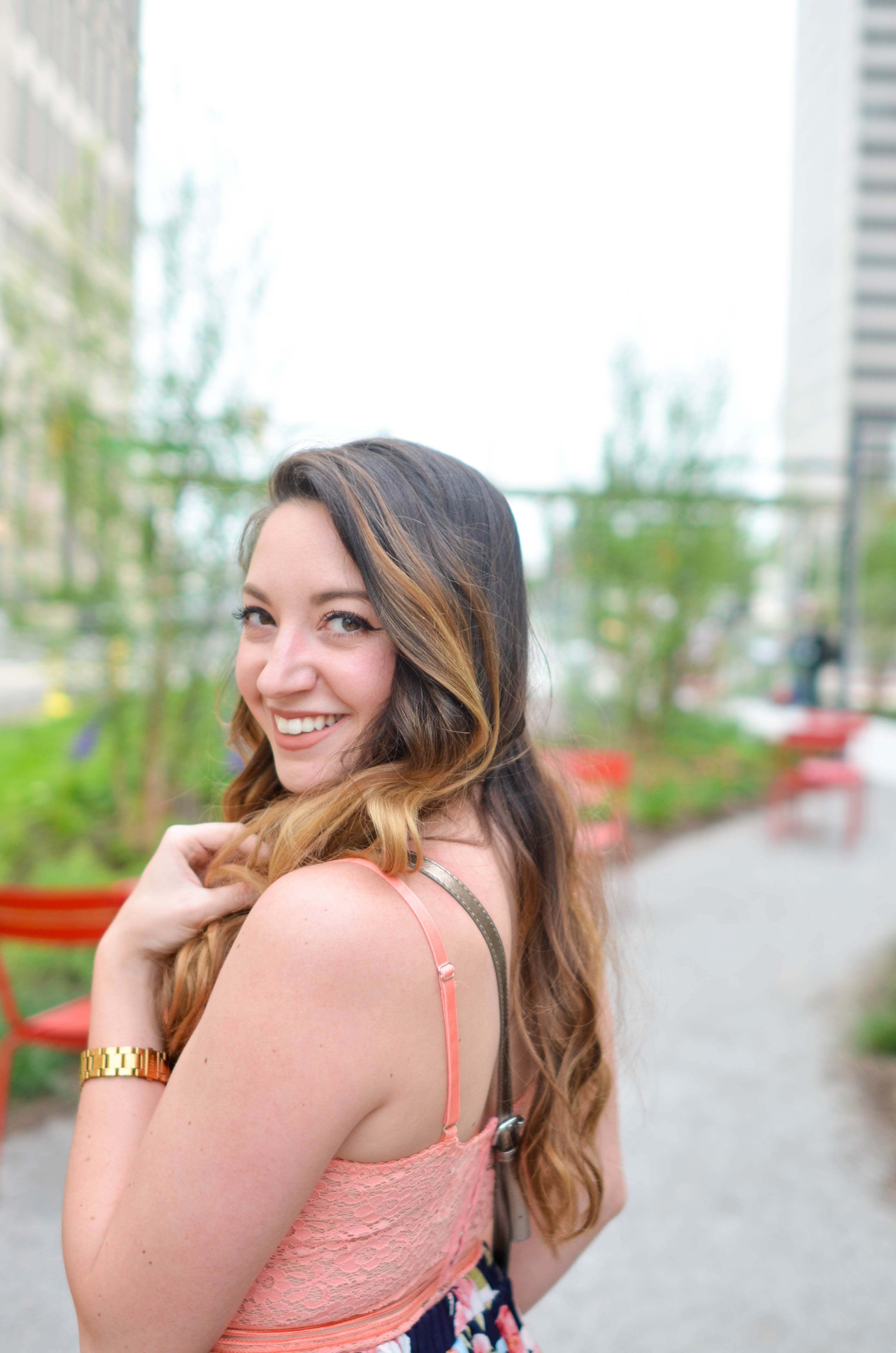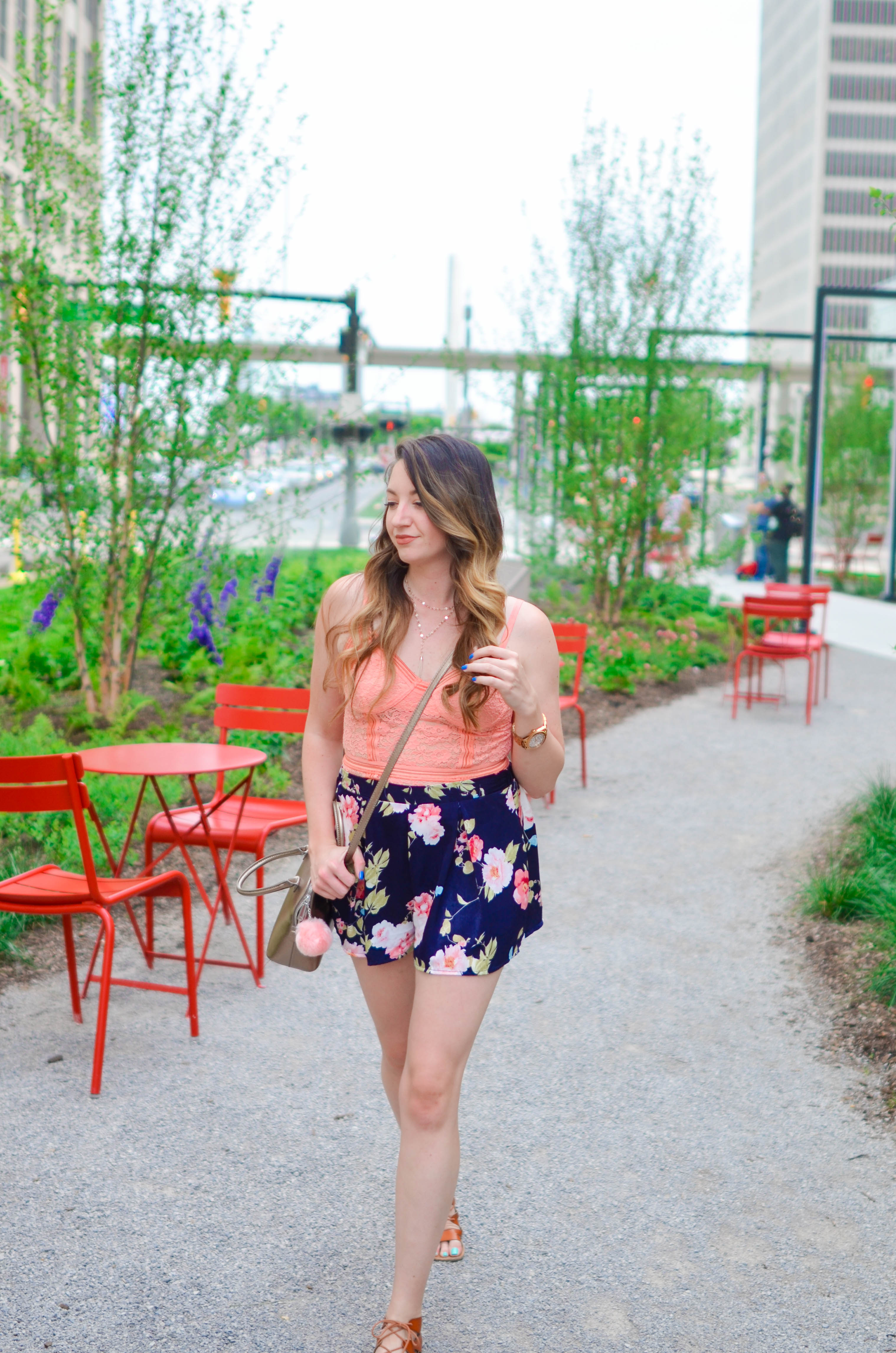 I decided to go with casual brown sandals with this outfit since my friend Miranda and I were headed to the beach bar in Detroit. (Which is probably my #1 favorite thing to do in downtown Detroit in the Summer!) If you haven't been yet, do yourself a favor and add the beach bar to your summer bucket list!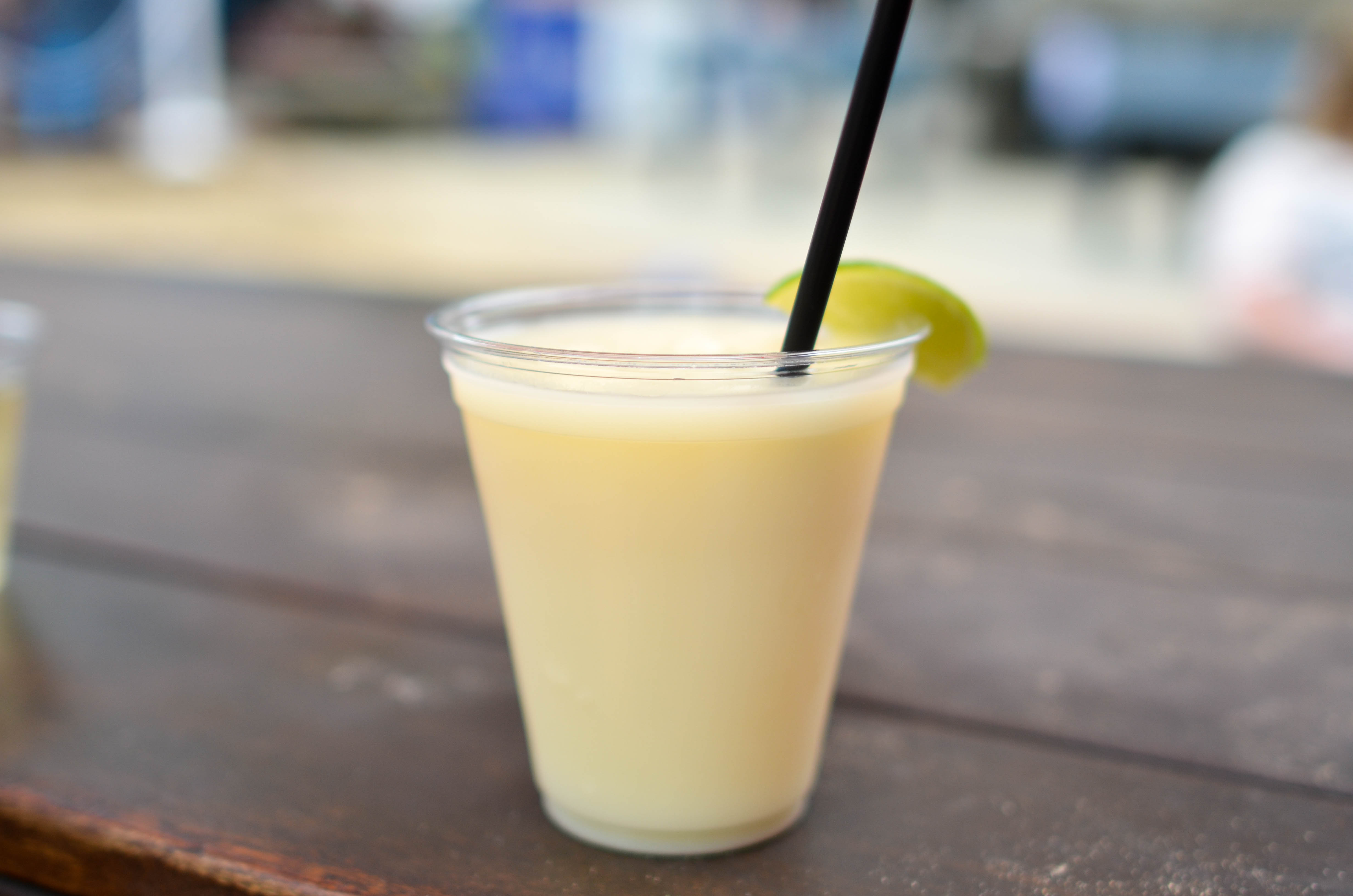 This pina colada was to die for!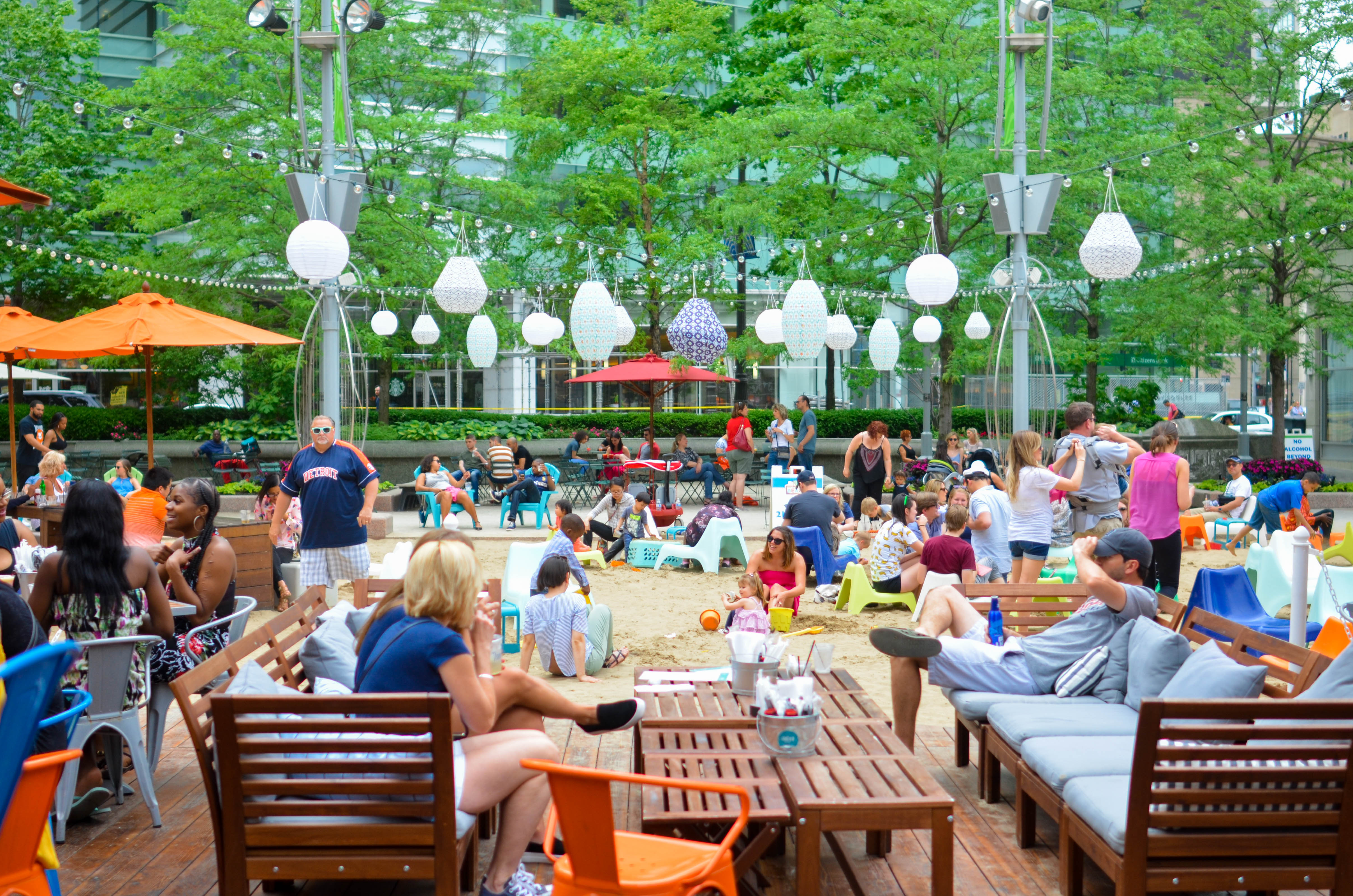 If you scroll to the bottom of my post you'll see all of my favorite short and crop top combos, similar to the one I'm wearing below! If I could live in outfits like this all summer I would. You get to be comfy and look cute all at the same time! ?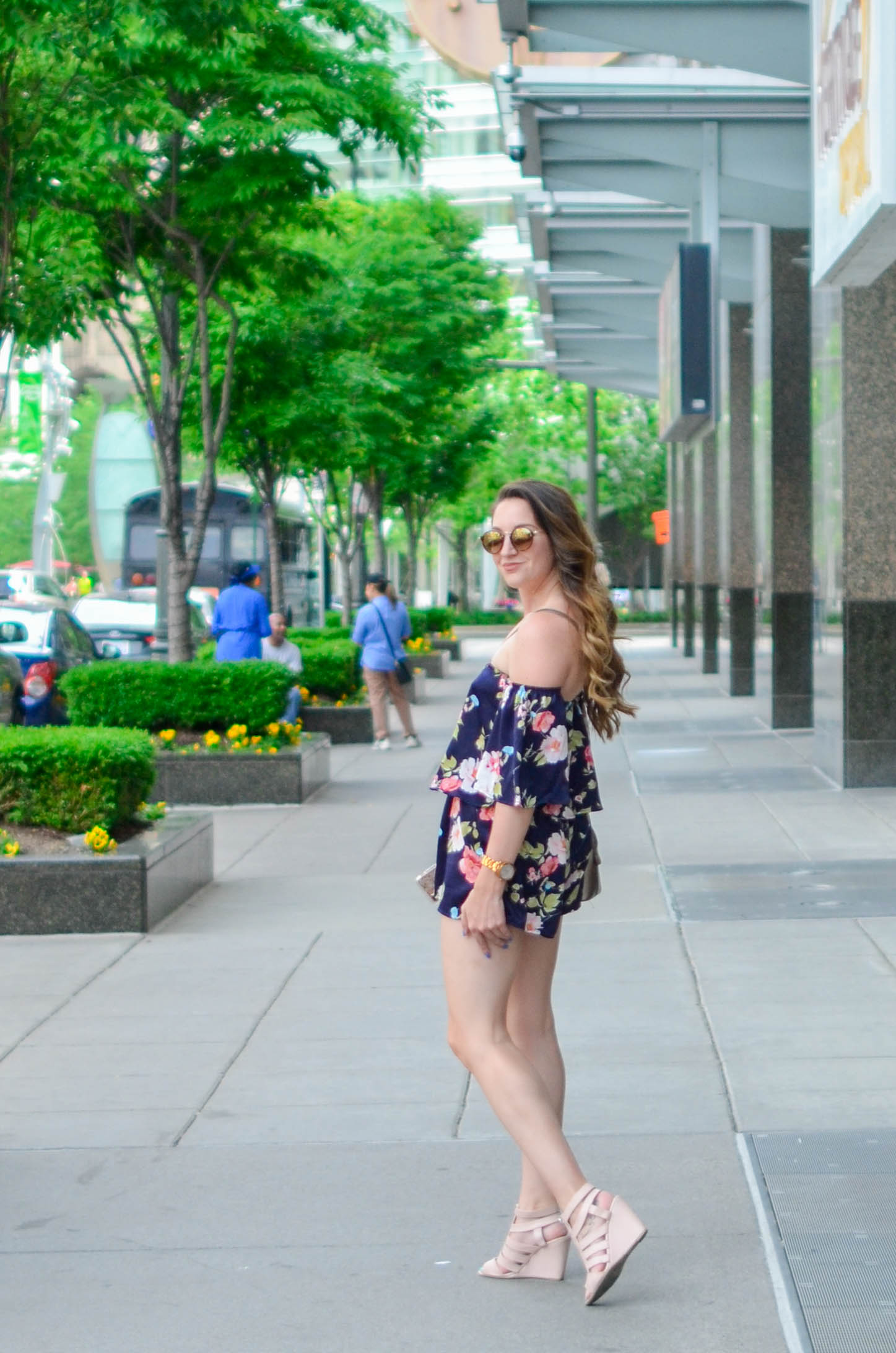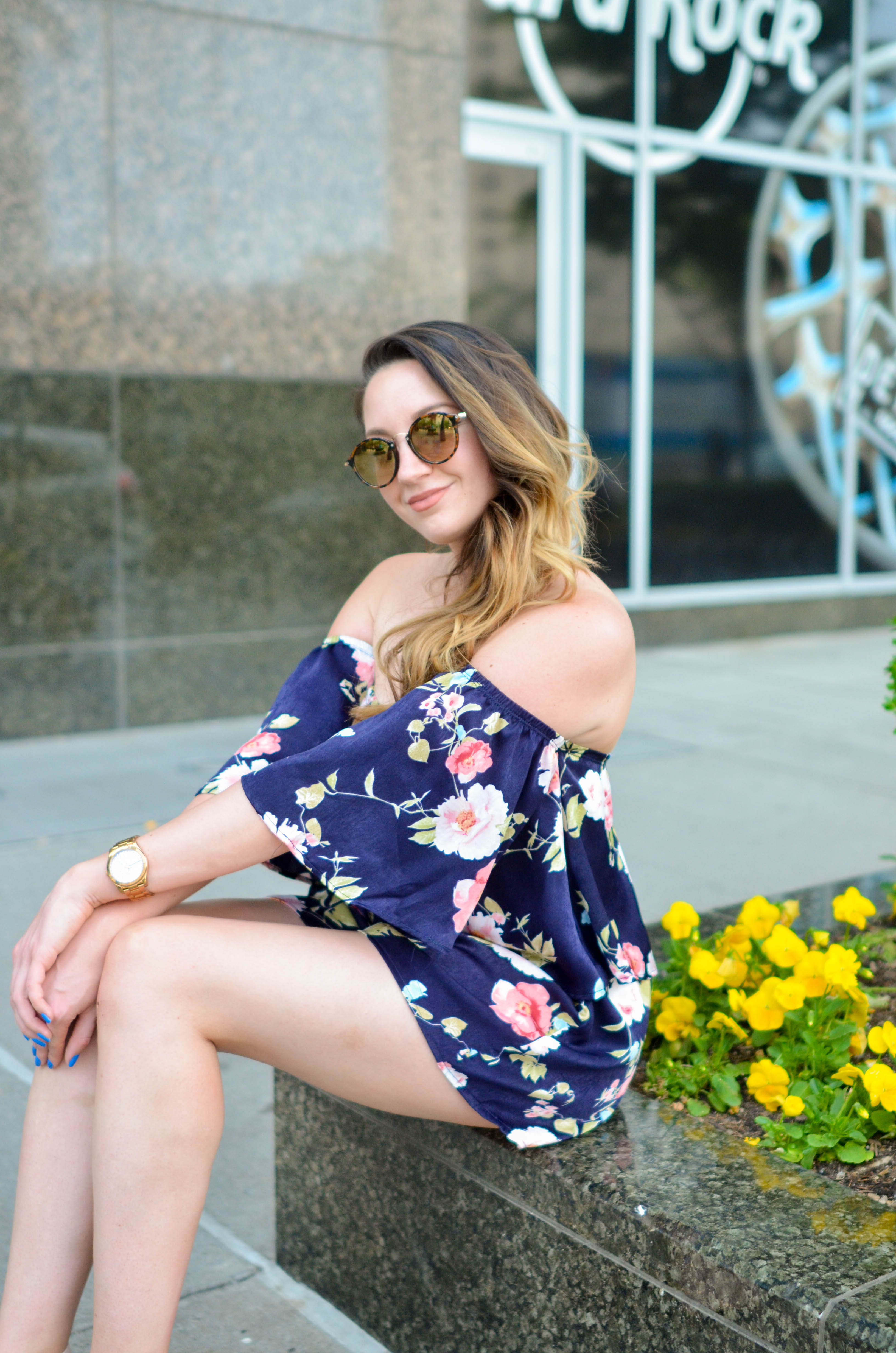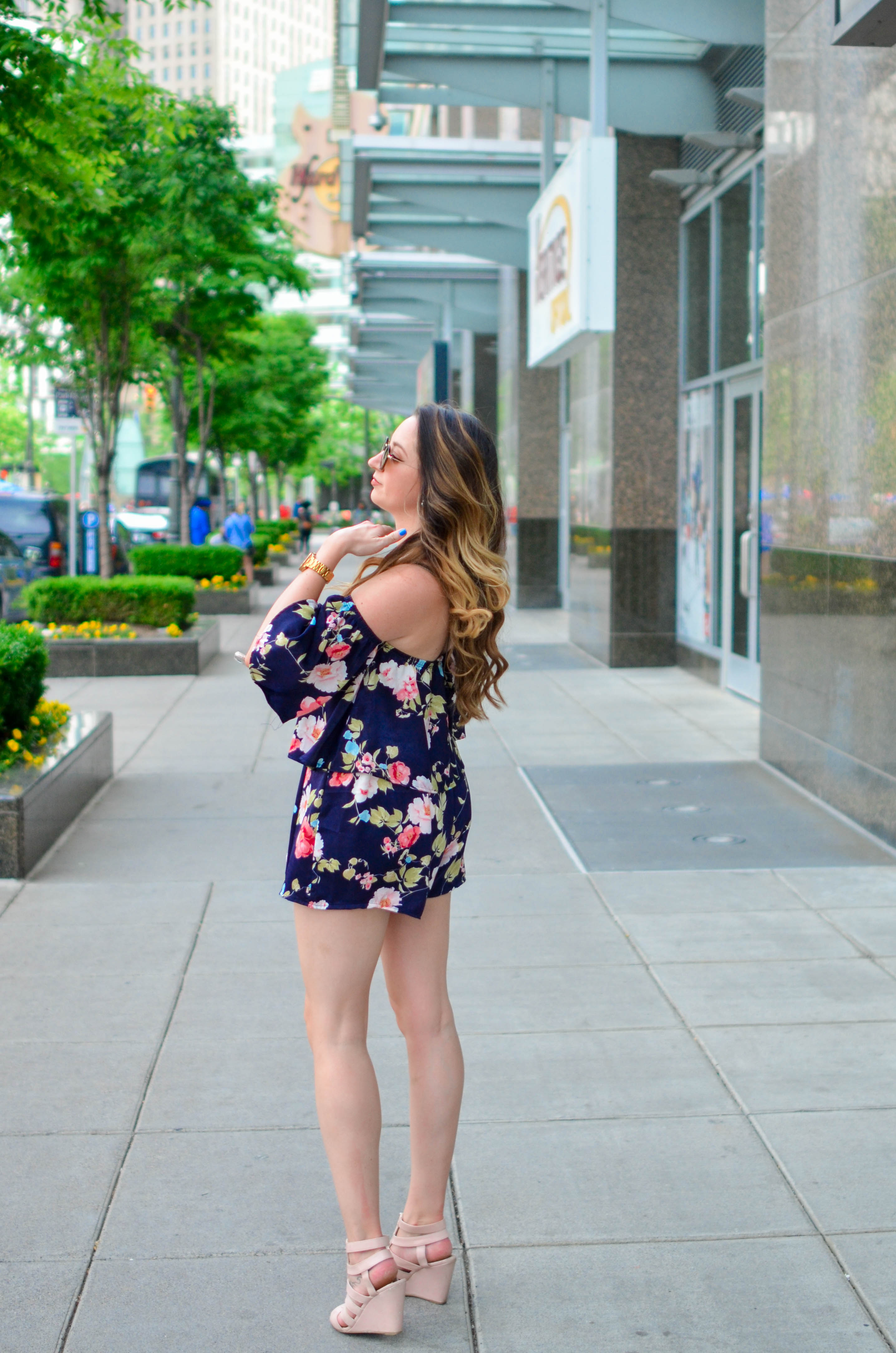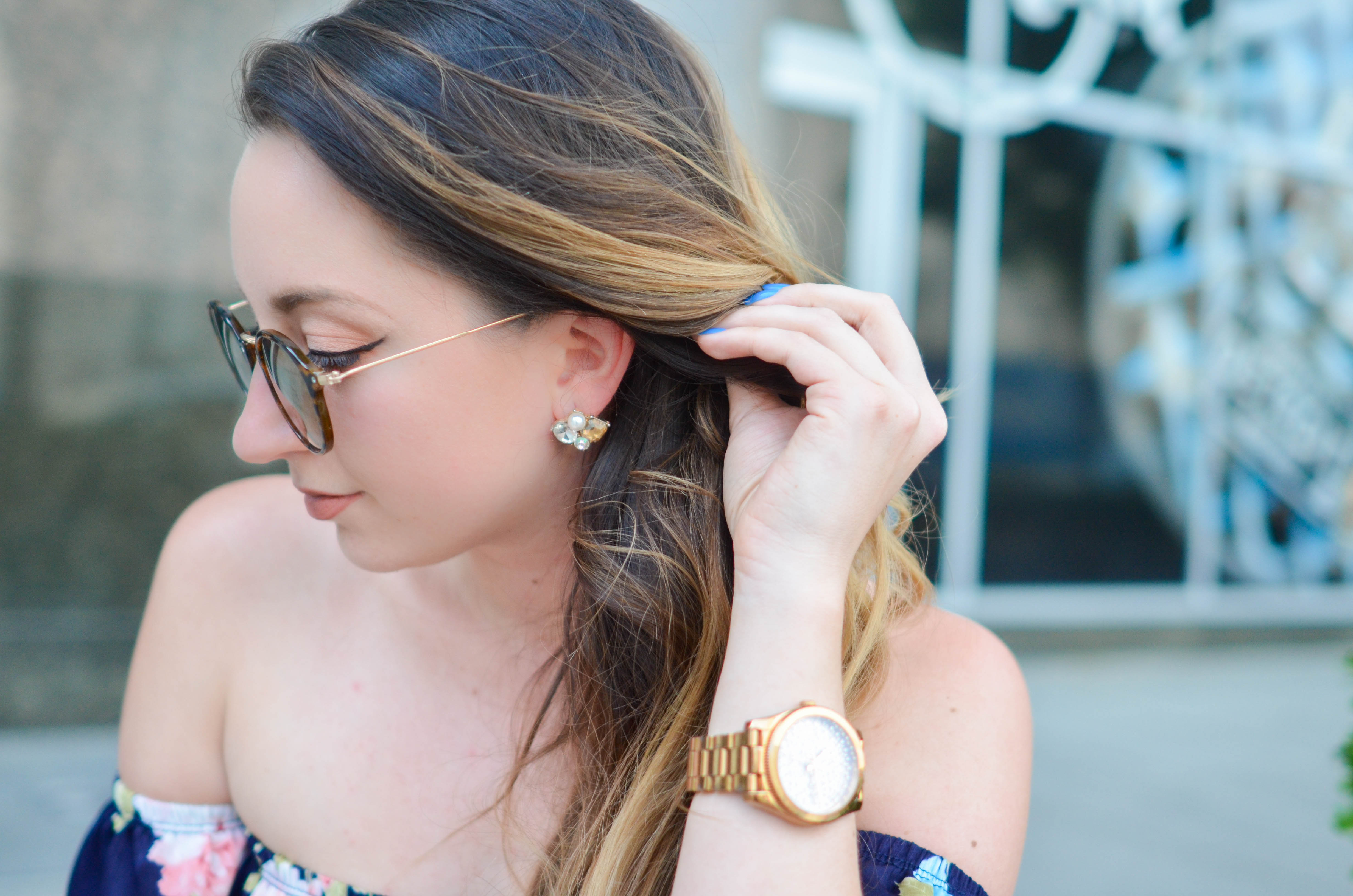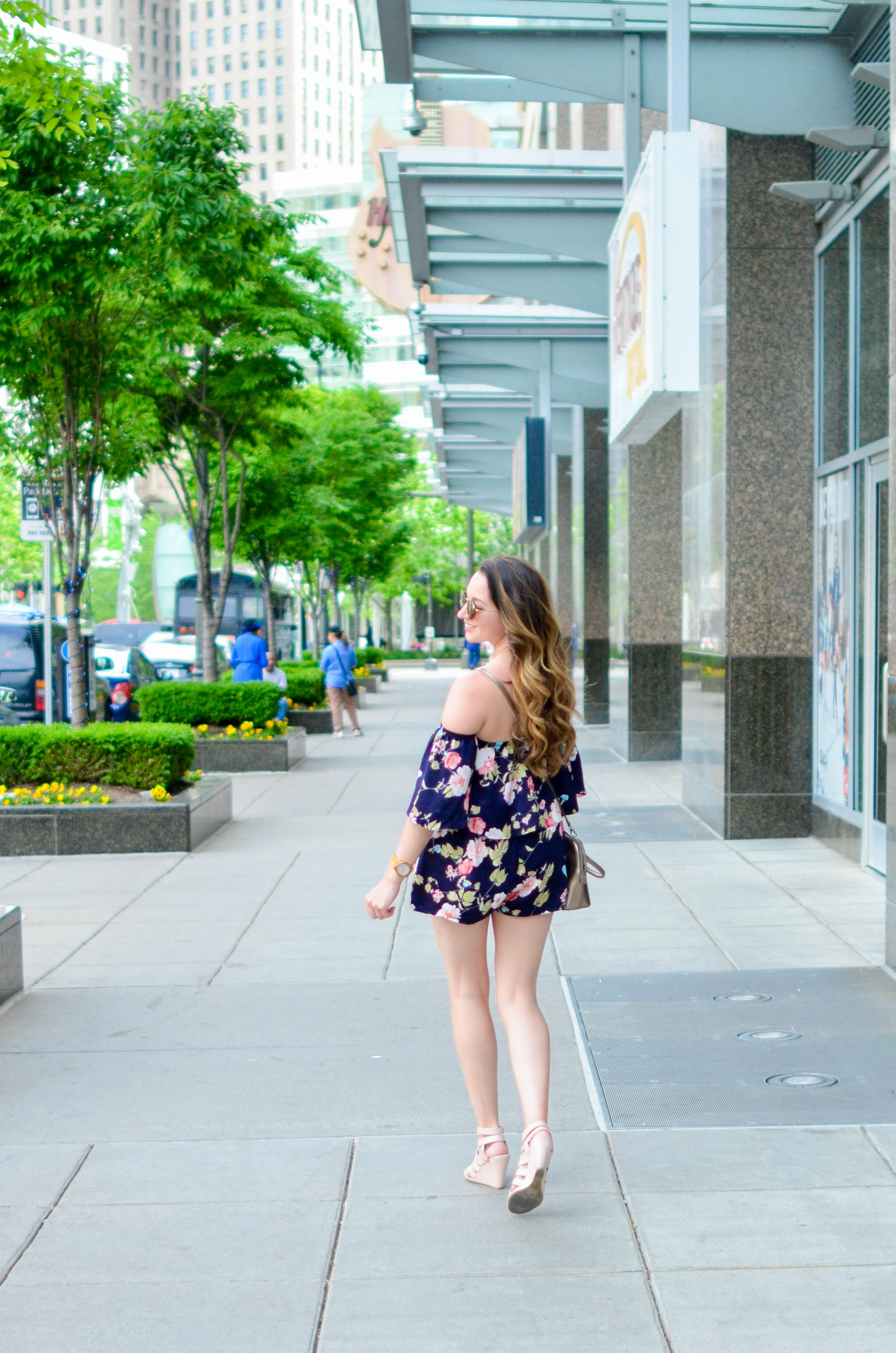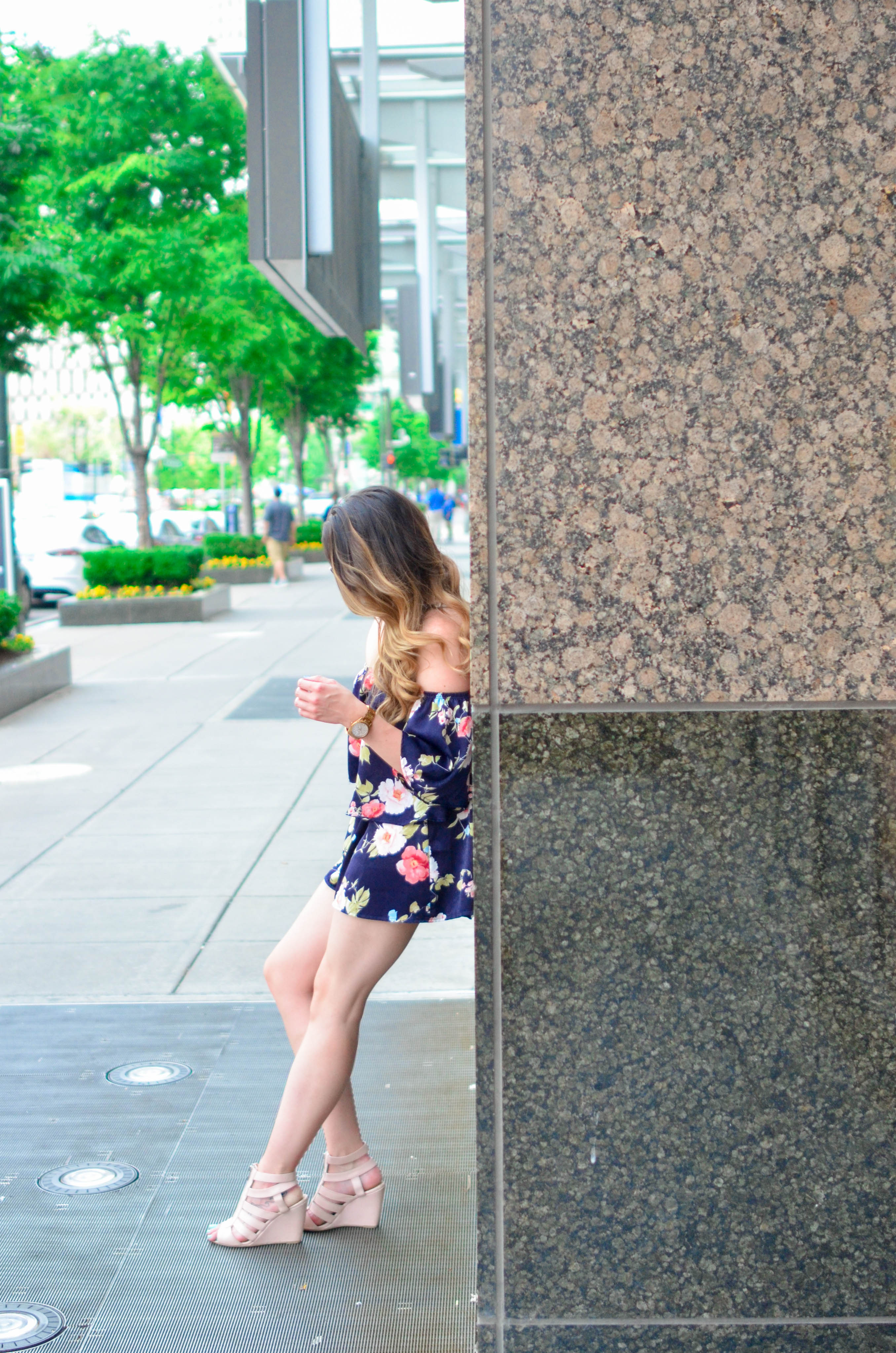 Well, it's probably time for me to get myself to bed early since I'm trying this new thing where I go to bed early and get up 10 minutes before the sunset. Make yourself a quick breakfast and relax while watching the sunset over a cup of coffee. My friend Chelsie gave me this idea and I think this is a great way to motivate yourself to get up earlier and not have to think about your 9-5 right away!
Cheers!
Sara ?
Shop the Post