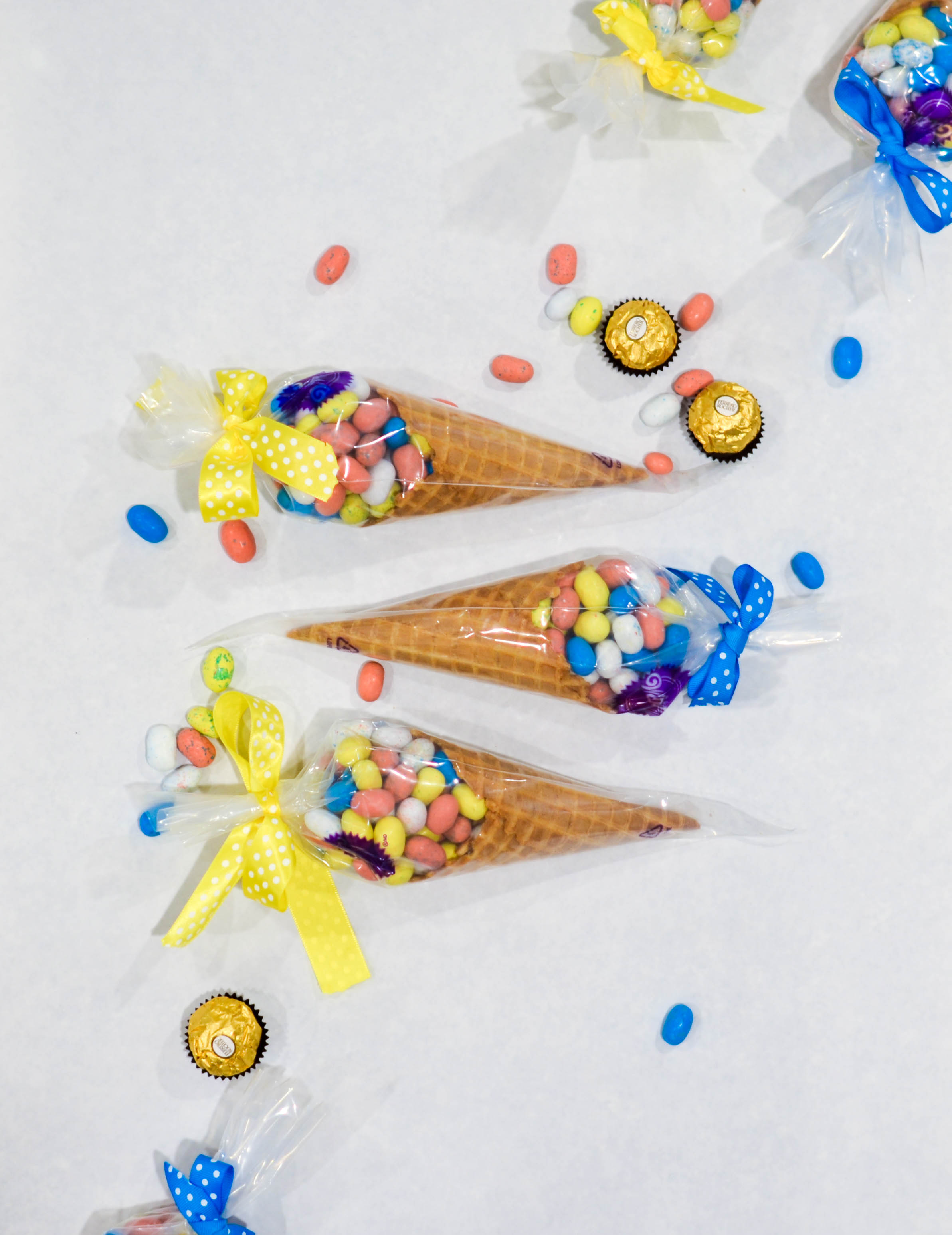 How cute are these little Easter party favors?! They are super easy to make and kids love them! Keep scrolling to see how I made them 🙂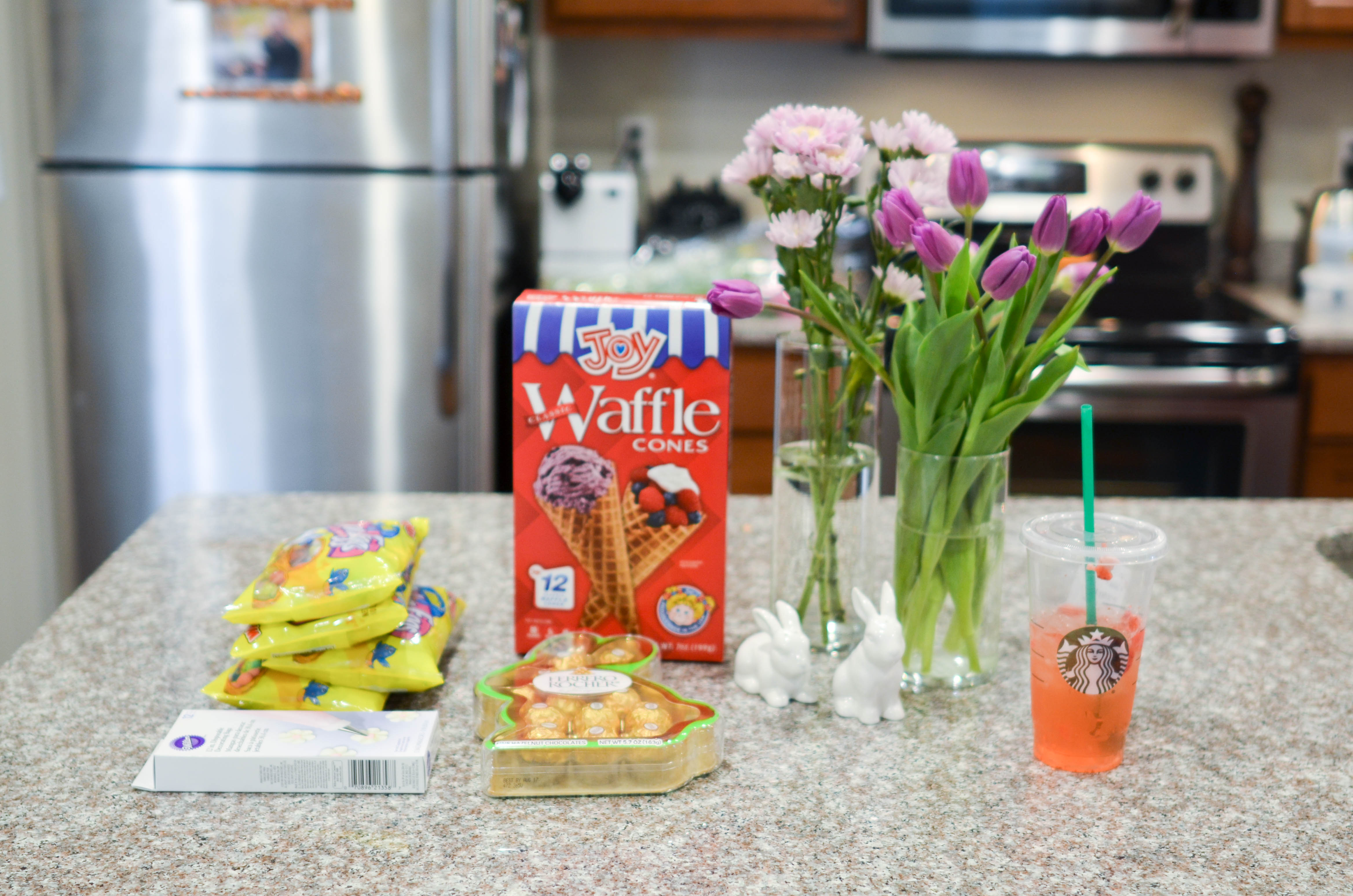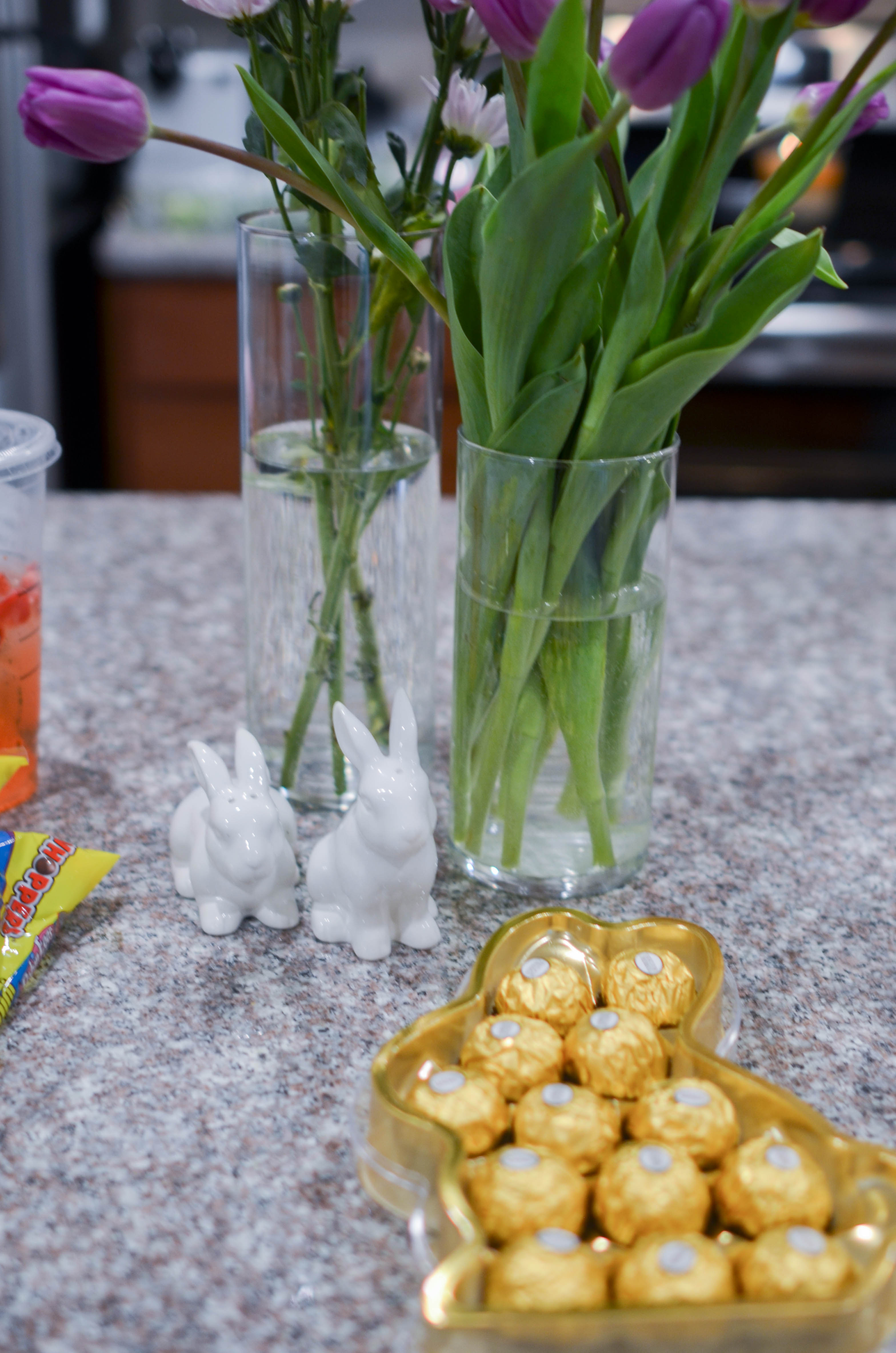 What you will need:
• Pastry Bags
• Waffle Cones
• Ferrero Rocher Hazelnut Chocolates
• Whopper Mini Eggs (4 bags total)
• Ribbon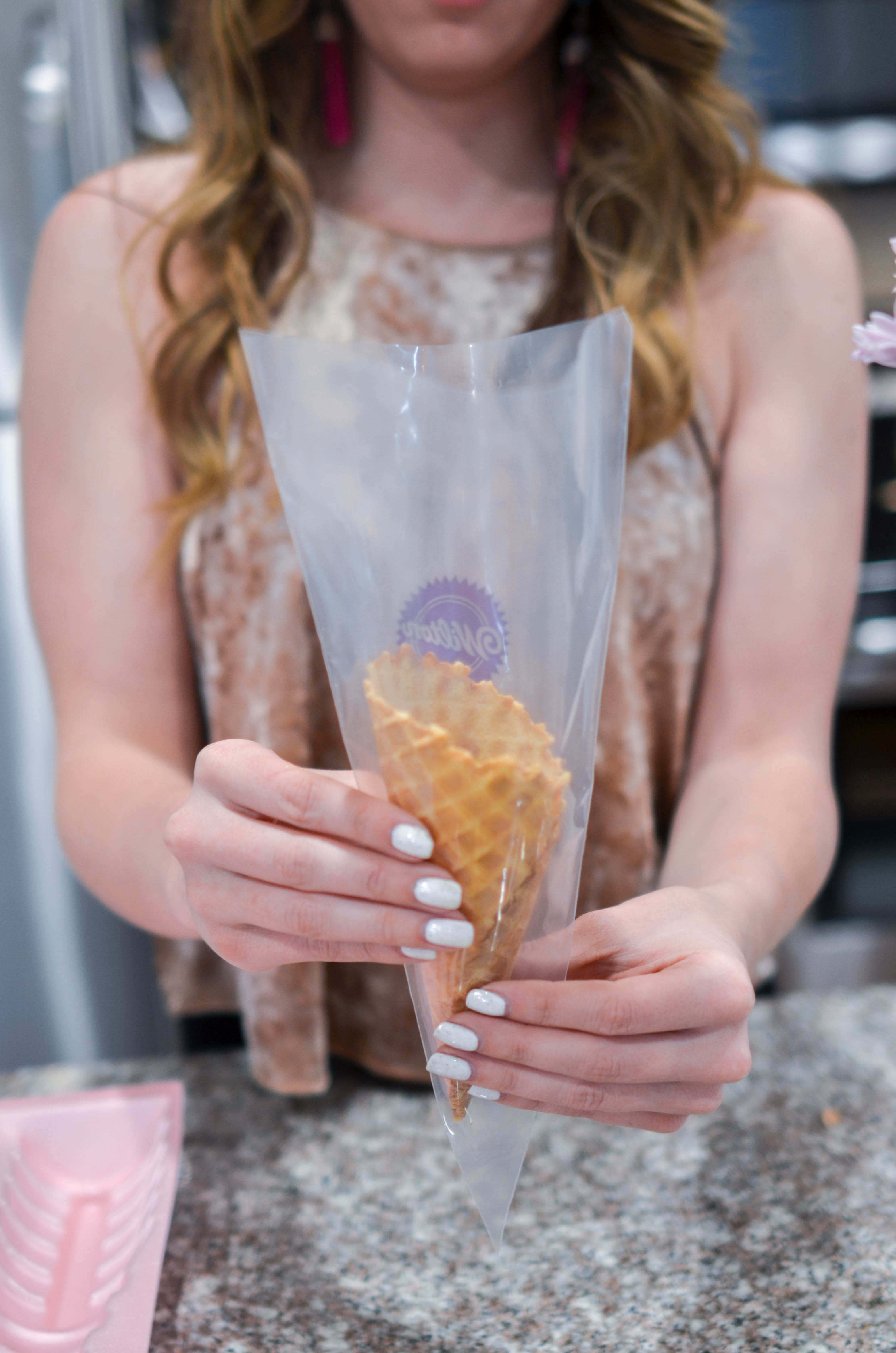 Step 1
Put the waffle cone inside the pastry bag.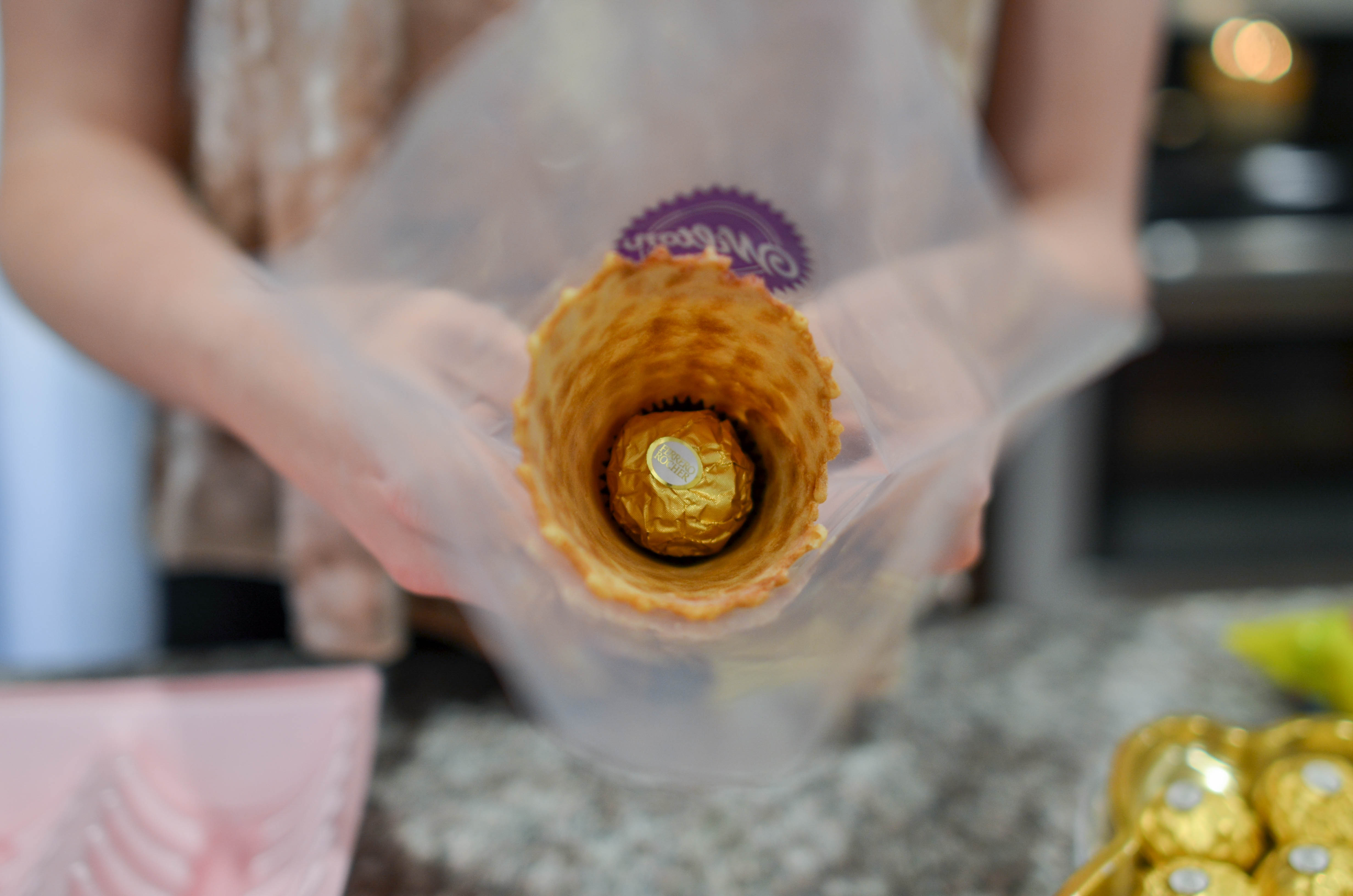 Step 2
Put the chocolate inside first.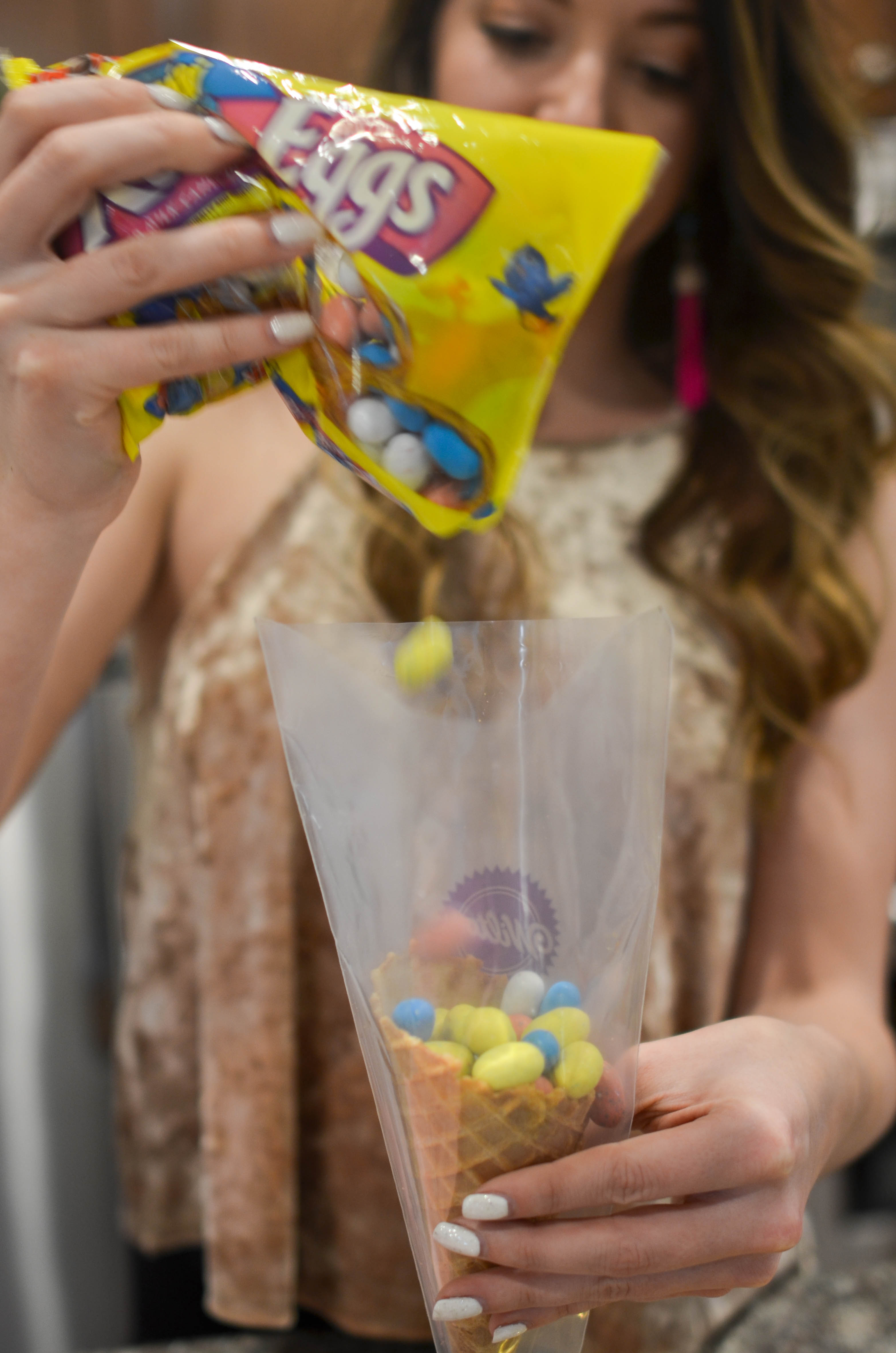 Step 3
Add the eggs!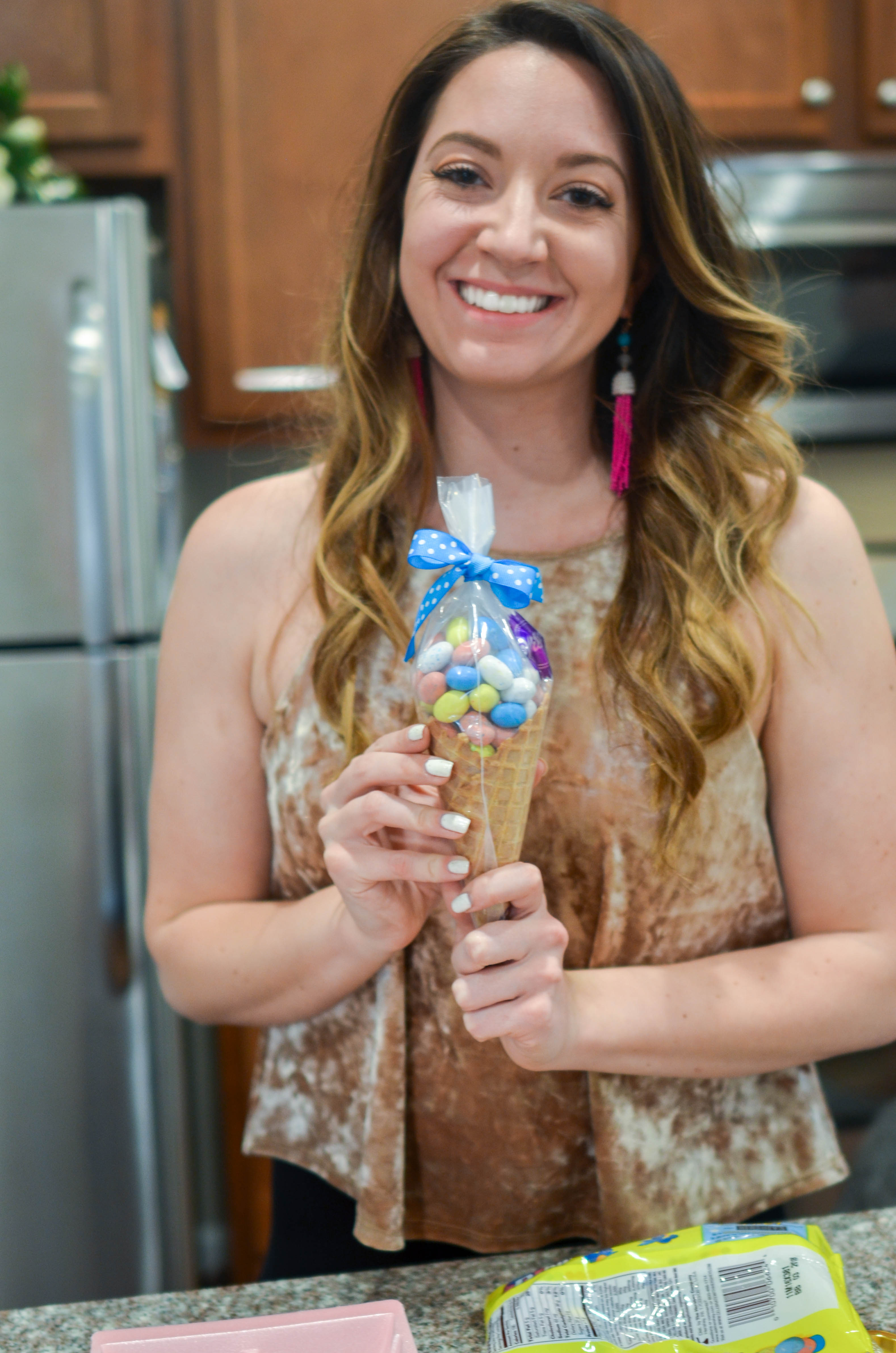 Step 4
Tie the top of the bag with ribbon of your choice. So easy!
Powder Blue Easter Dress

I've been loving all the shades of blue this Spring! I saw this powder blue dress at Francesca's and thought it would be the perfect dress for Easter! I also linked 5 similar lace dresses below that you guys can shop today!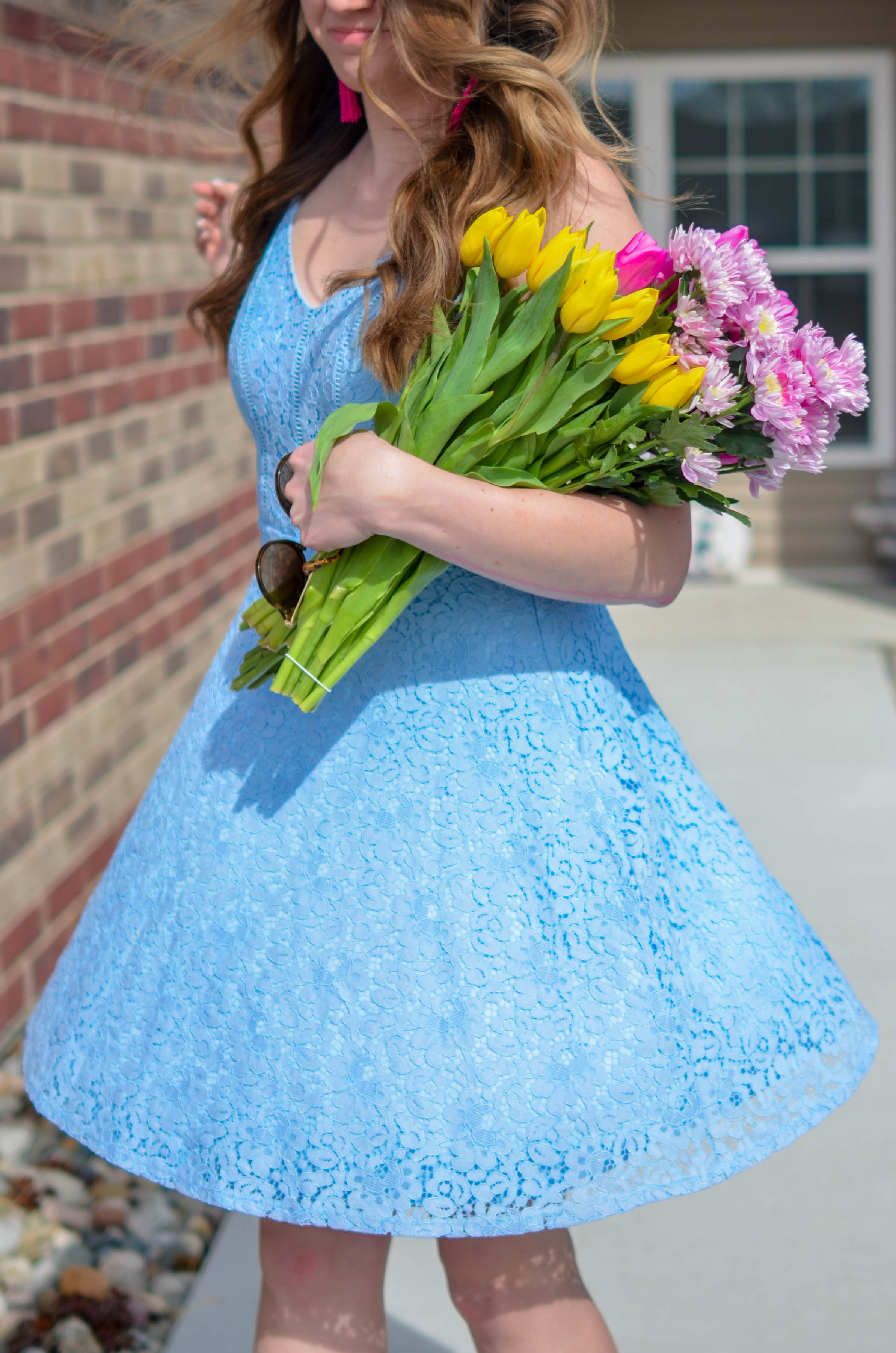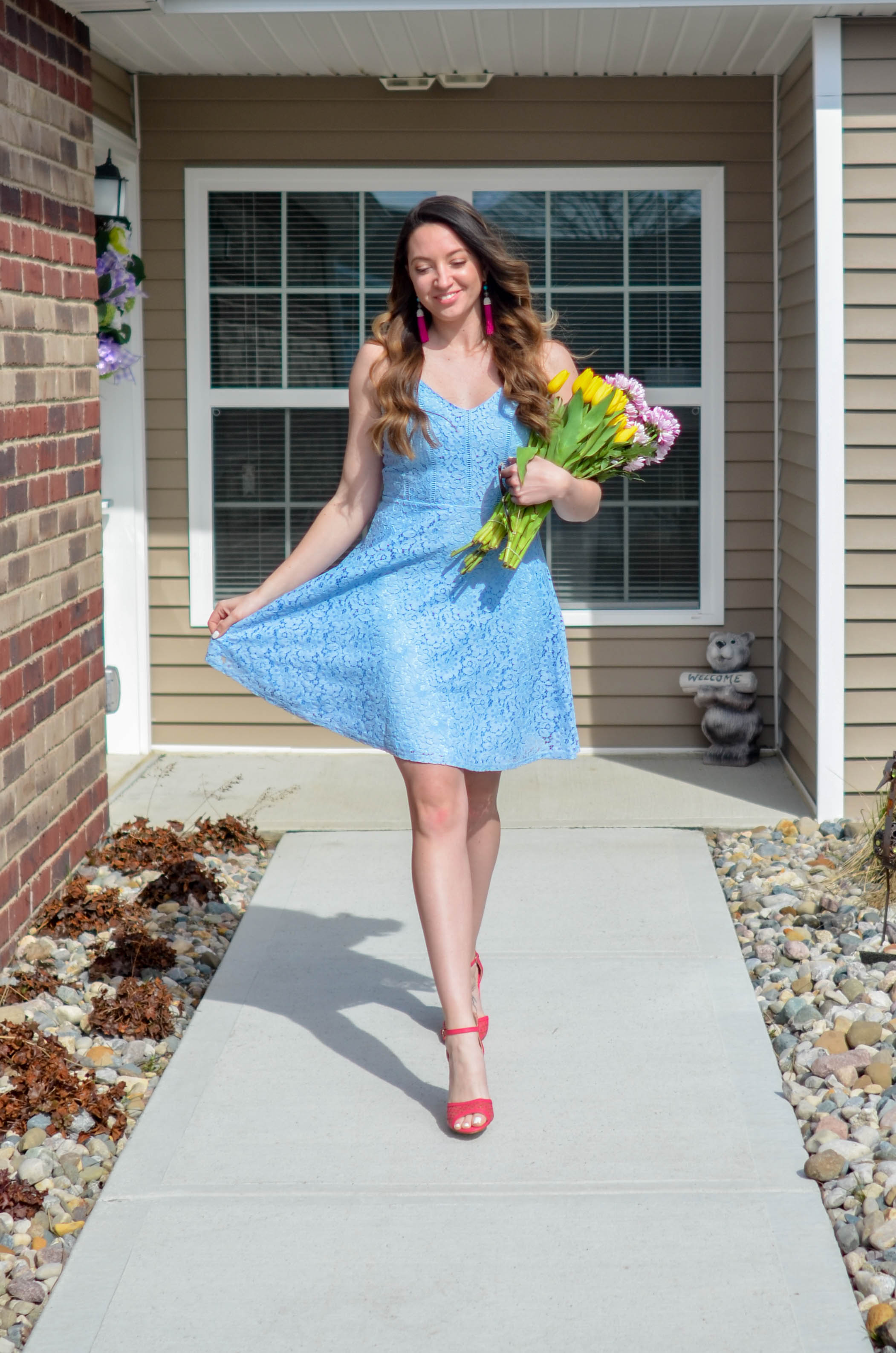 I'm definitely into fun colors and adding the magenta accents to the light blue color really made this outfit feel like Spring. I love playing with mixing different colors. 🙂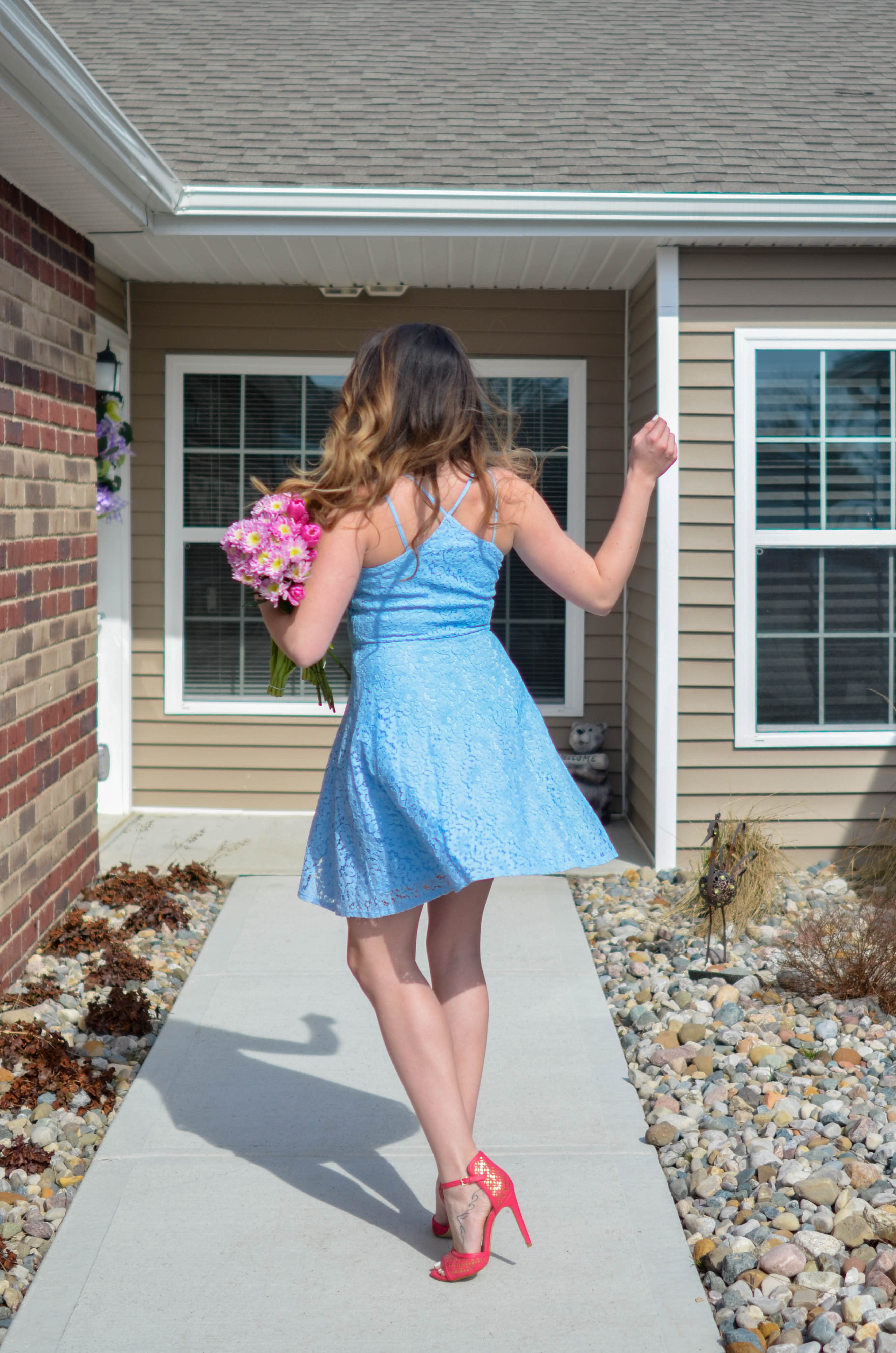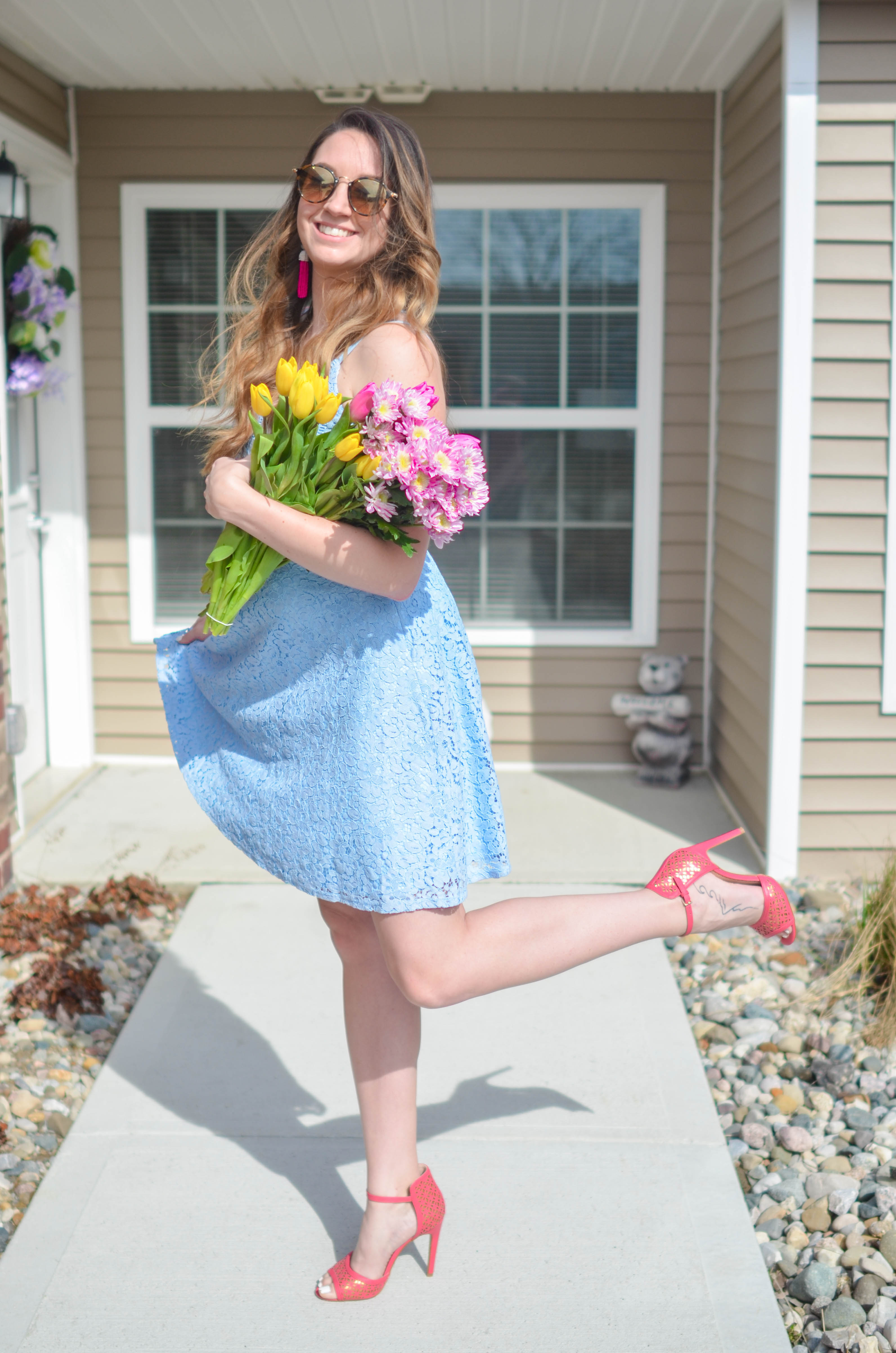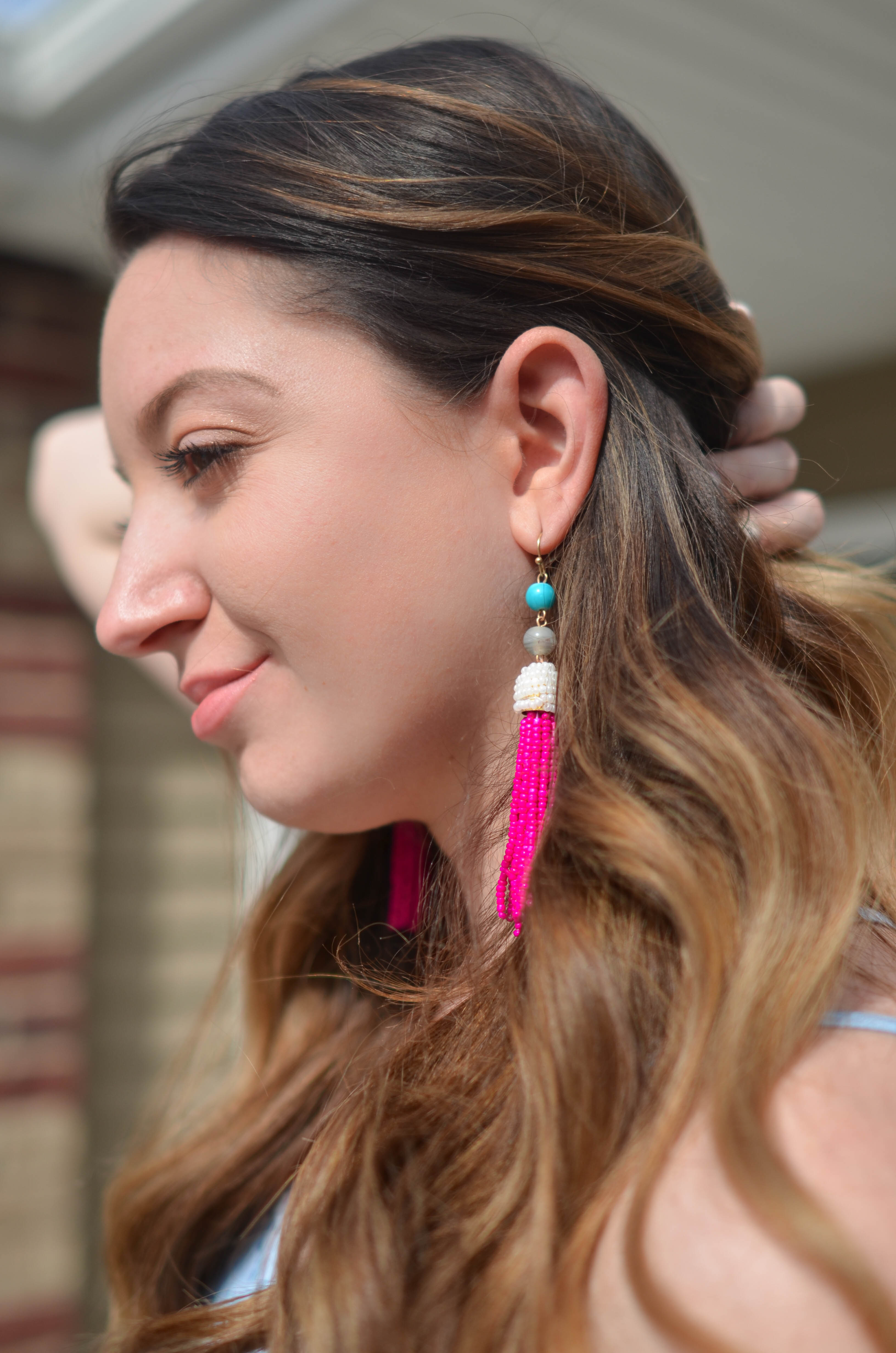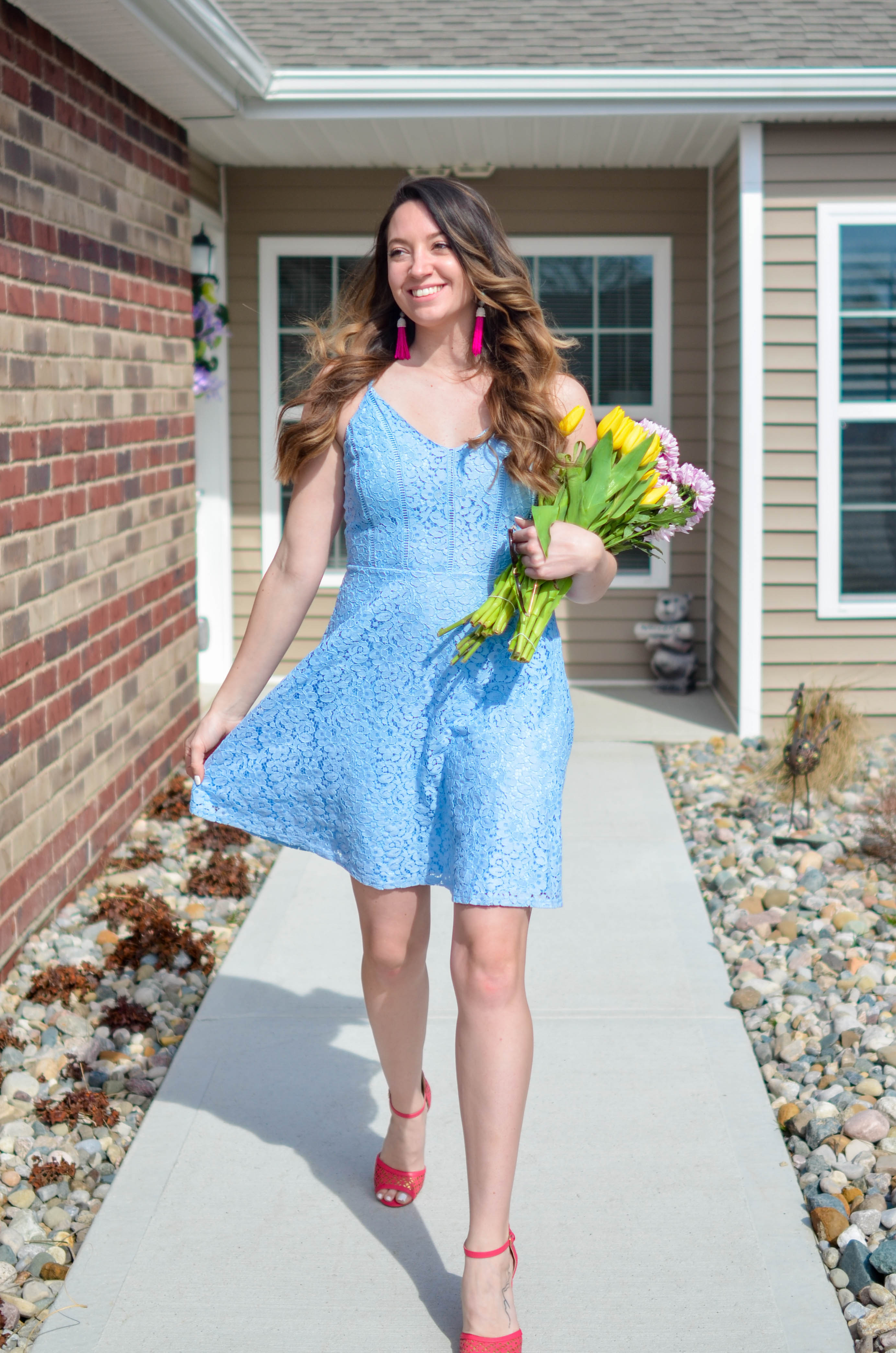 The weather lately has been nothing short of AMAZING. When it finally starts getting warm out I'm one happy girl. It's crazy how much warm air and sunshine can boost your mood!  Hoping it stays like this for a bit because us Michiganders are definitely lacking Vitamin D!
Happy Monday babes!
Sara ?
Shop this Post