Hey guys!
Wearing a light jacket and a hat is one of my favorite ways to transition in between seasons. Light jackets are SO easy to take off and wrap around your waist when you get too hot and throw back on when you're a little chilly. I'm also all about the cute leather and suede baseball hats that are in. So easy to just throw on when you don't feel like doing your hair! I wanted to link both a leather and suede hats because they are both so in style right now! (Get the details at the bottom of my post ?)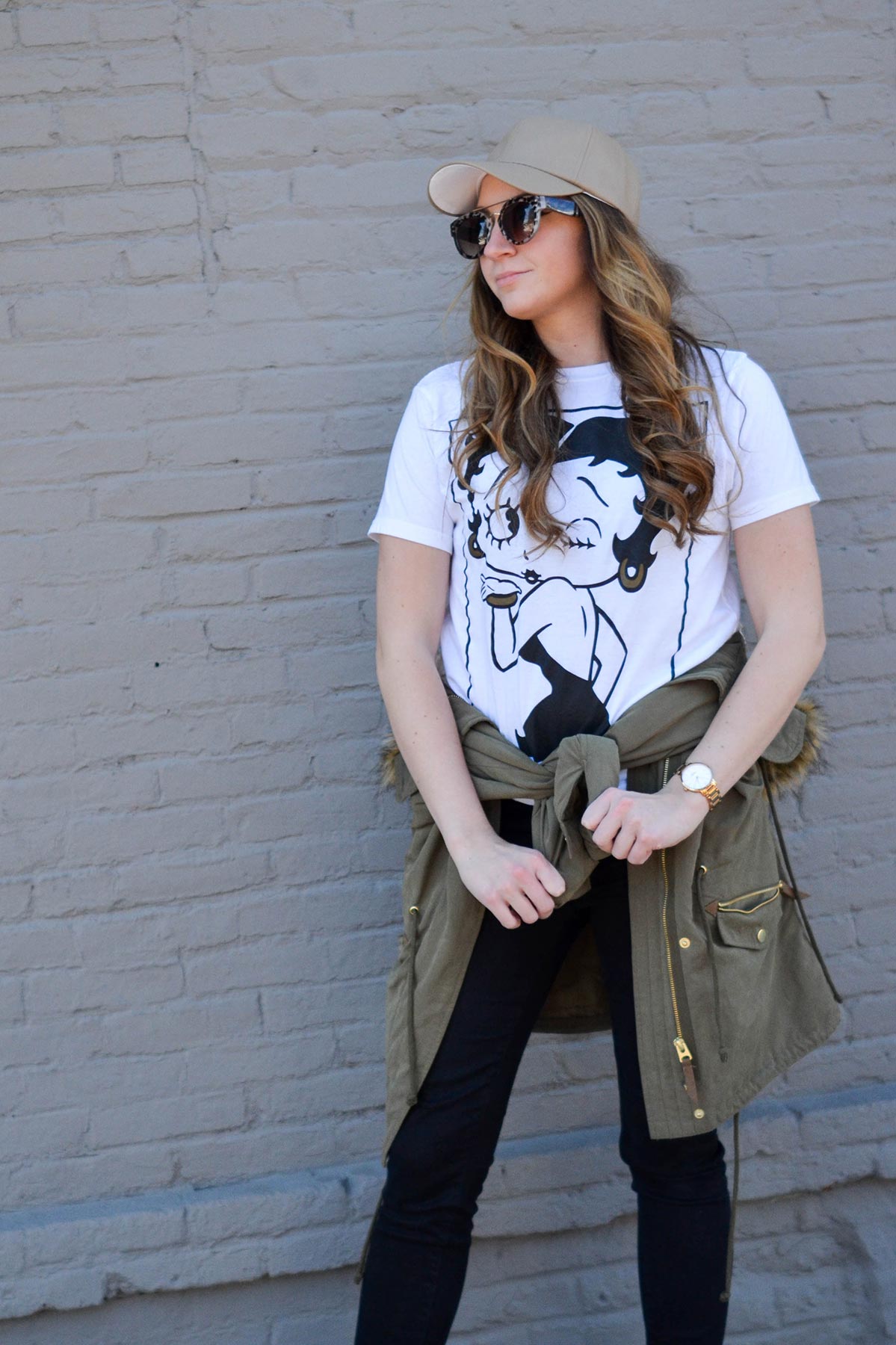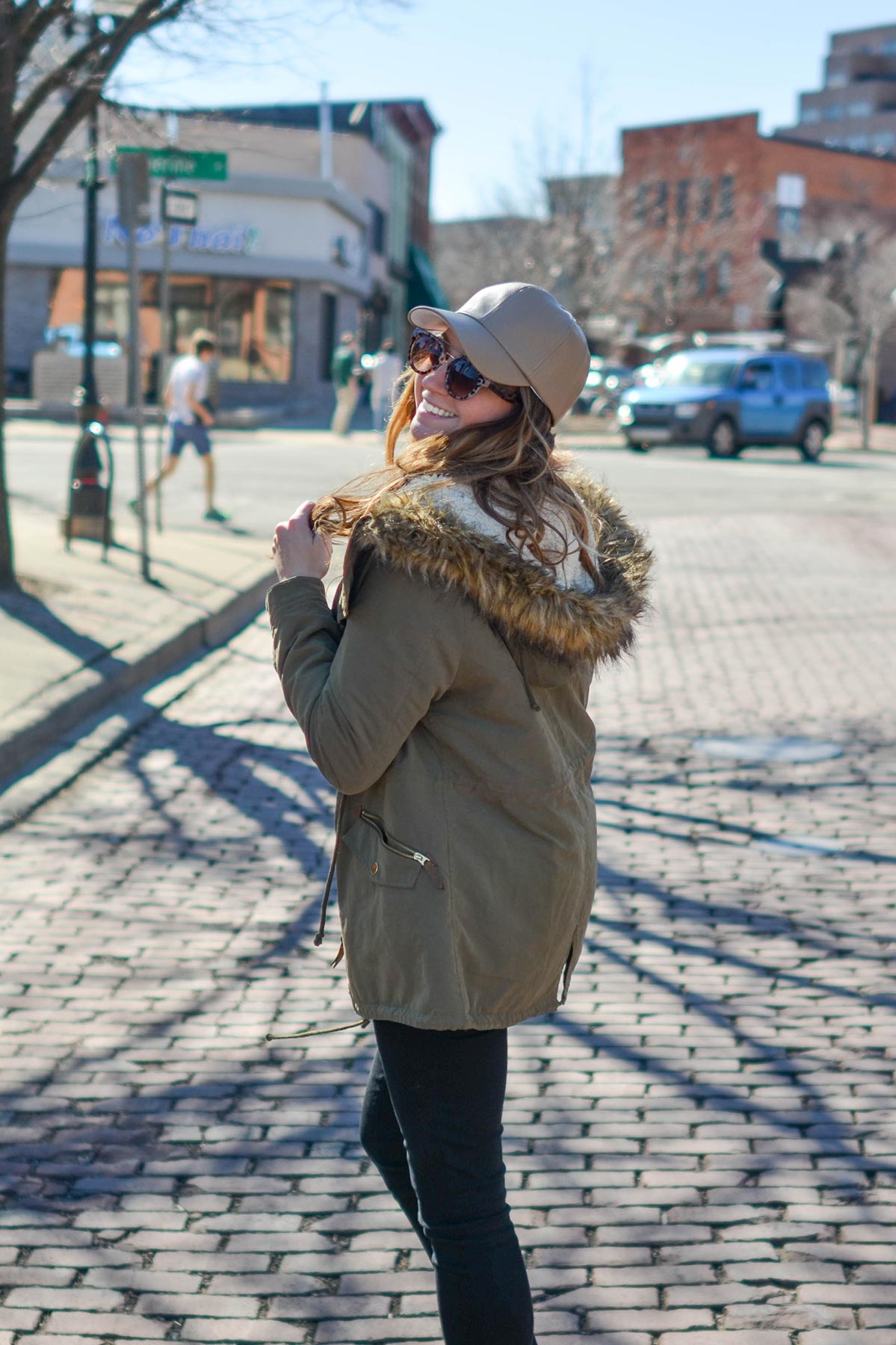 I also feel like the army green utility jackets are so versatile because they are perfect for fall and in the beginning stages of Spring, especially when it's still FREEZING in March/April like it is in Michigan… ?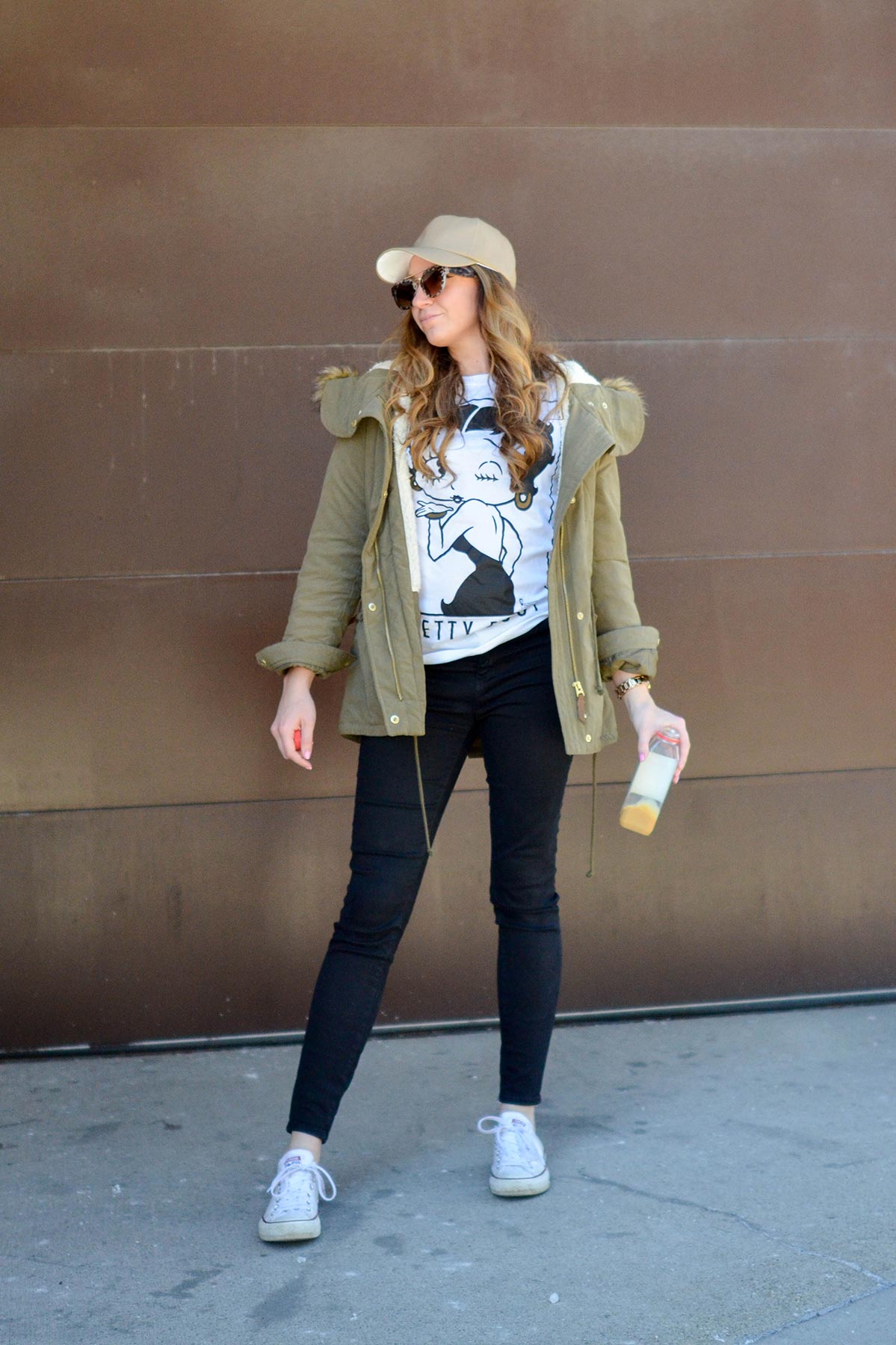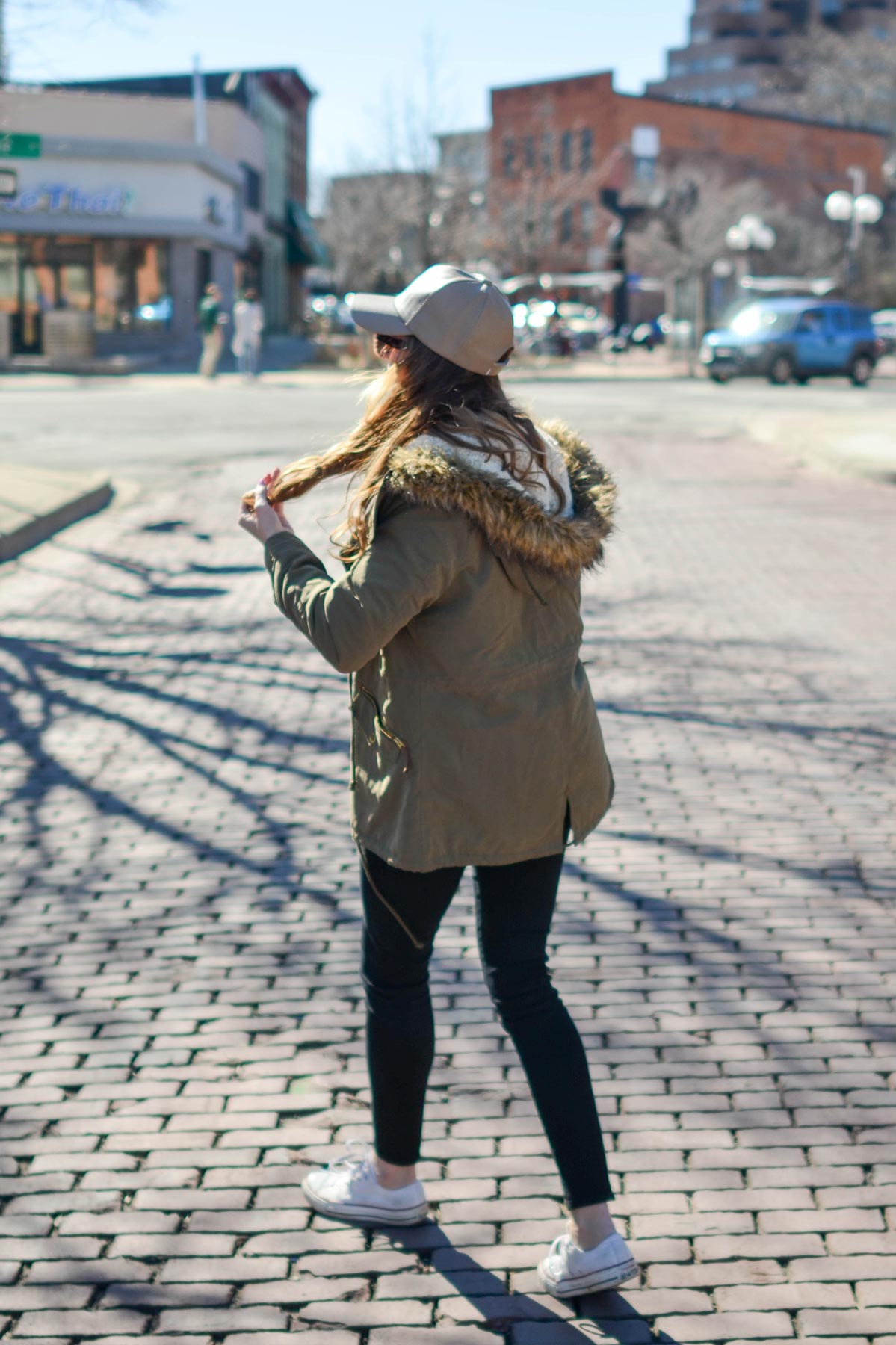 AND if it is warmer out (like it was here a few weeks back) a flannel might be even better to wear around your waist or to wear over your graphic tee! Love having options! 😀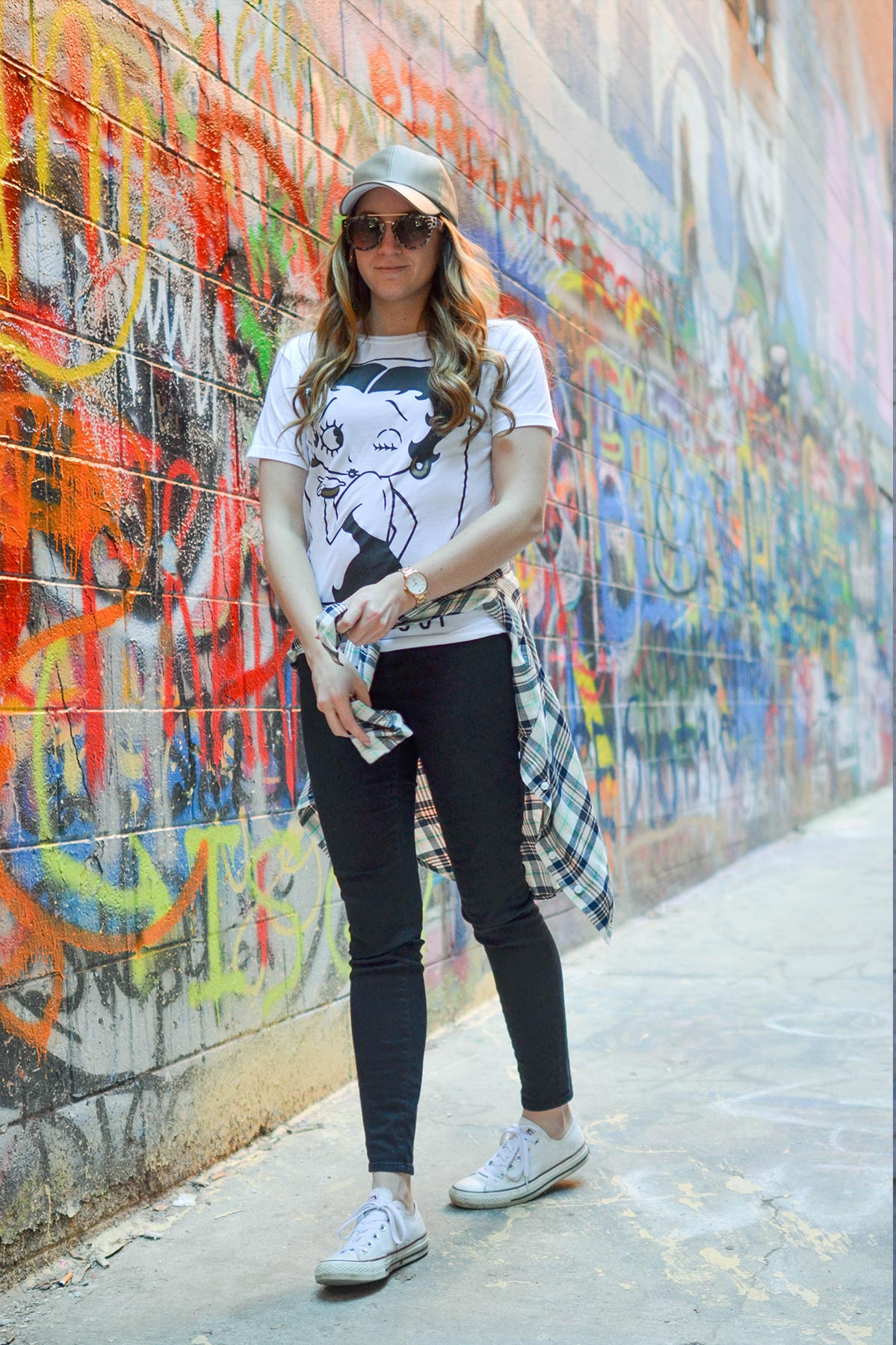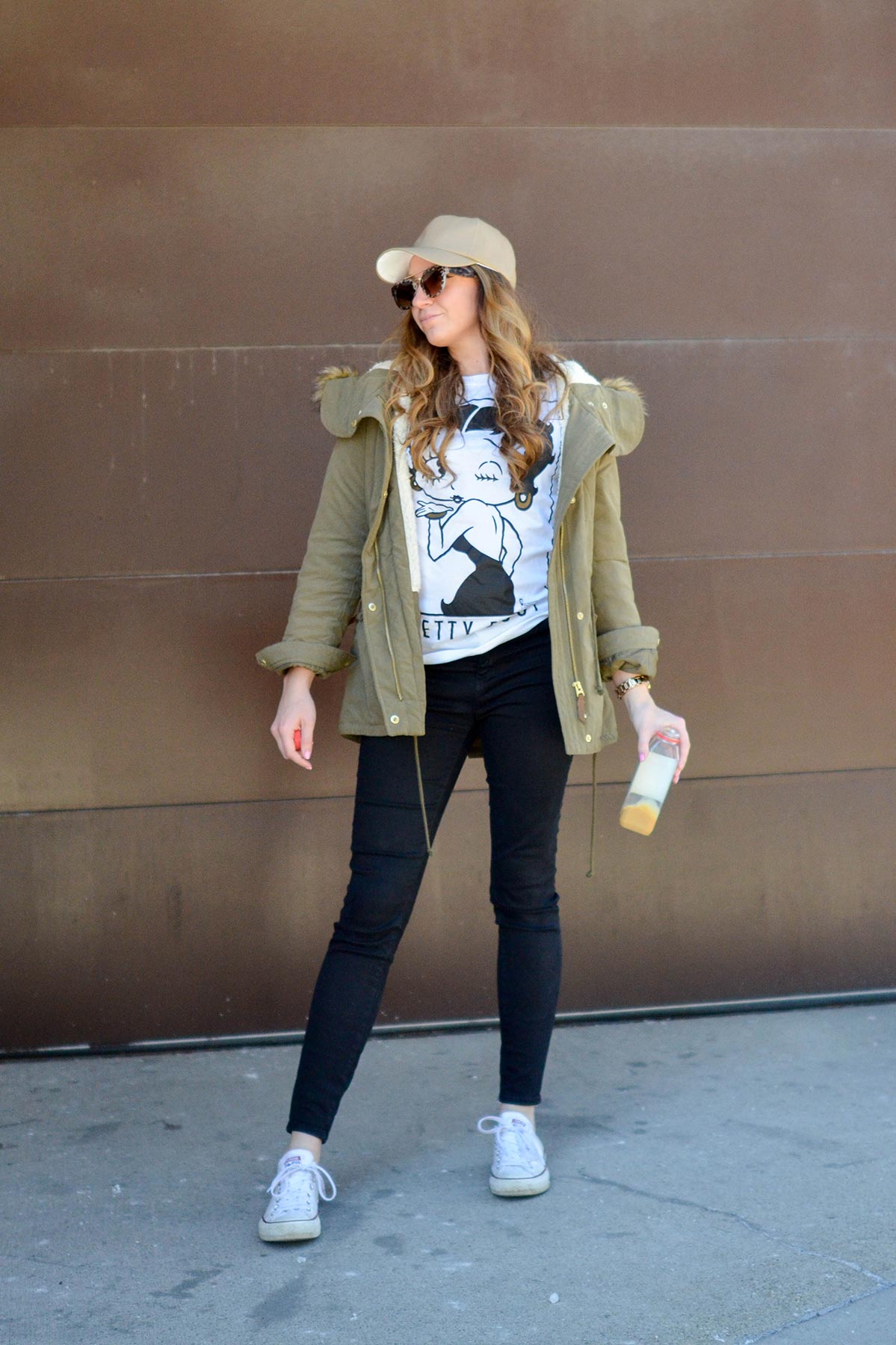 Anyway… stay tuned guys! I will be doing a shoot this weekend for St. Patty's Day! Yay! I love to dress up and celebrate holidays like these with my friends! Do you guys have any awesome St. Patty's Day plans? ?
Until next time… have an AMAZING weekend babes and Happy Friday!
Cheers!
Sara ?
Outfit Details
Utility Jacket, only $30!
Leather hat and Suede Hat
Sunnies, only $10!
Graphic Tee, this is my fav online shop for graphic tees!
Black Skinny Pants
White Converse
Kate Spade Watch