Hi babes,?? hope you're all having an awesome weekend. The sky has been clear all day with the sun shining… I can't complain about bipolar weather when the sun's out!
Also sorry I've been MIA the past few weeks—there has been a lot going on in life especially with the move! But on a positive note, I really love the place I just moved into and I honestly couldn't have asked for a better location… all smiles over here.
I plan on posting quite a few outfits very soon to give you guys some inspiration on how to transition from Winter to Spring! ? In case you were wondering… we only have 15 days until Spring! woo!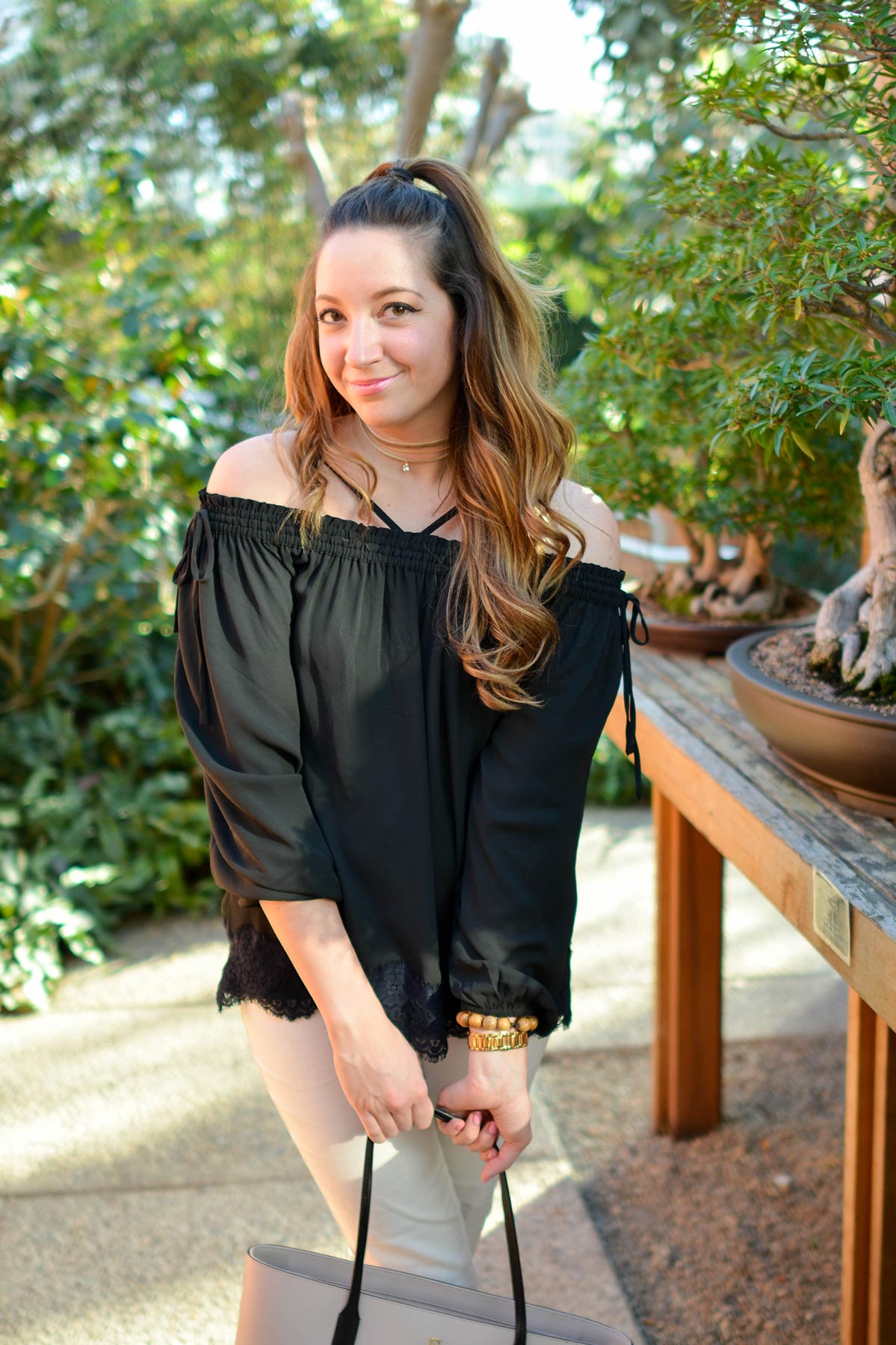 A few weeks ago I was able to check out the Matthaei Botanical Gardens, and it definitely didn't disappoint. I don't know what it is about surrounding yourself with beautiful, exotic plants that just feels so good. ? I secretly wish I could have a room like this in my future home, a girl can dream right?!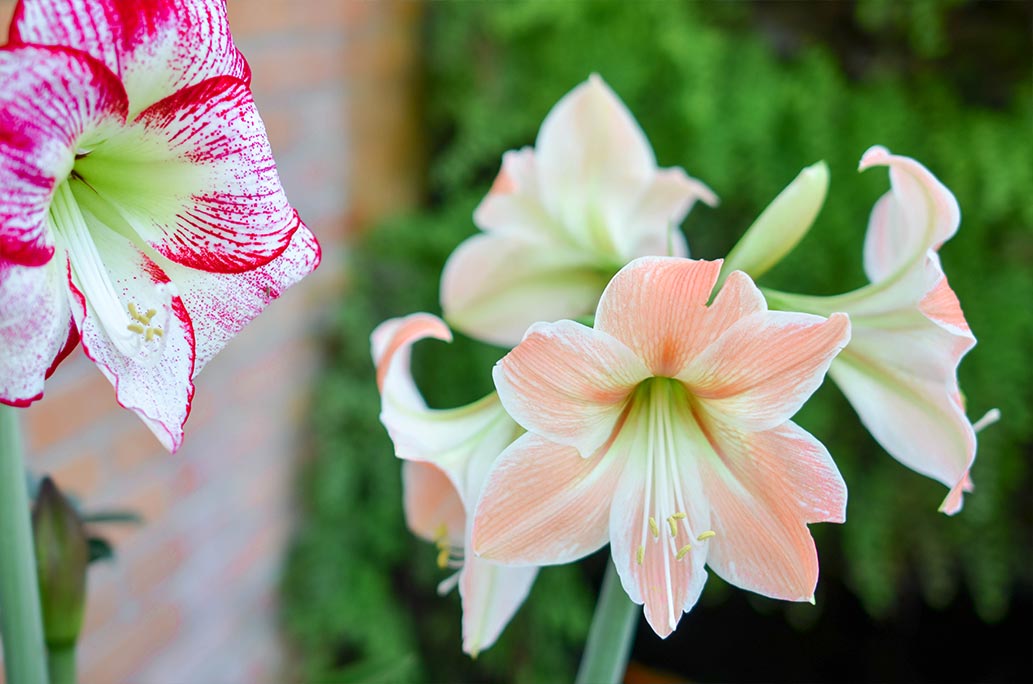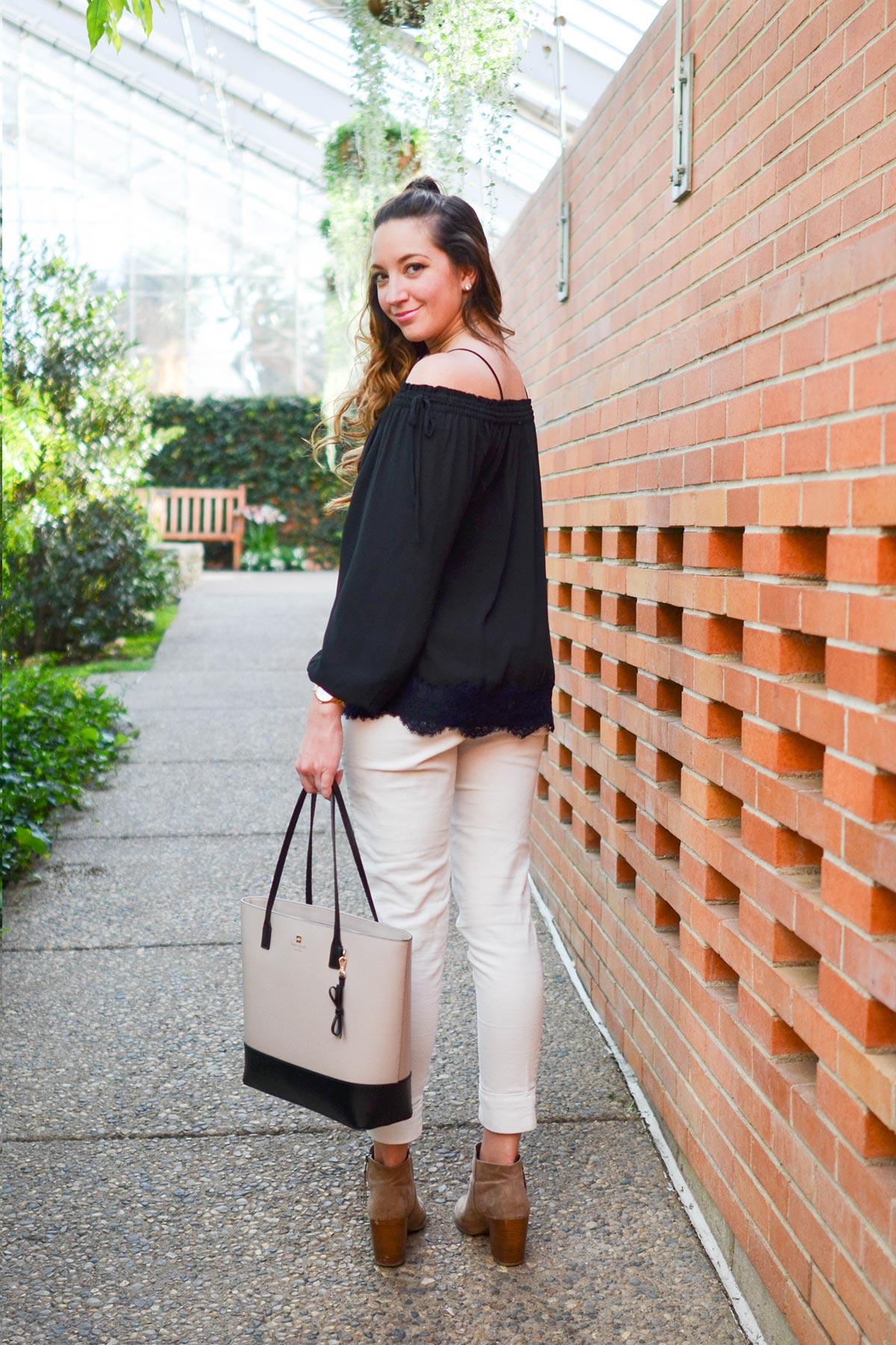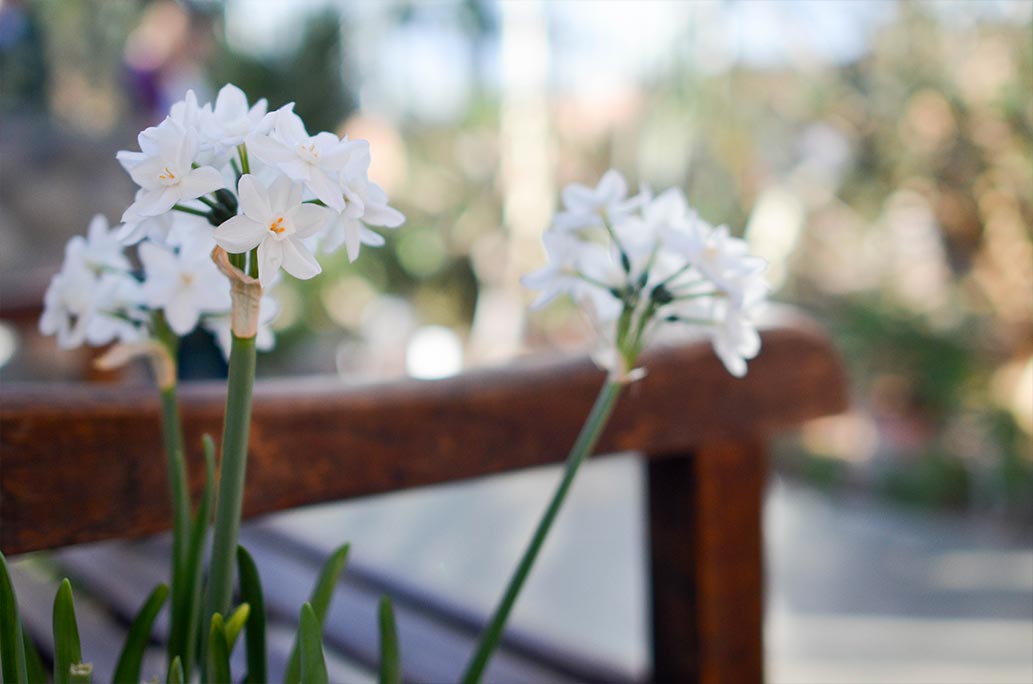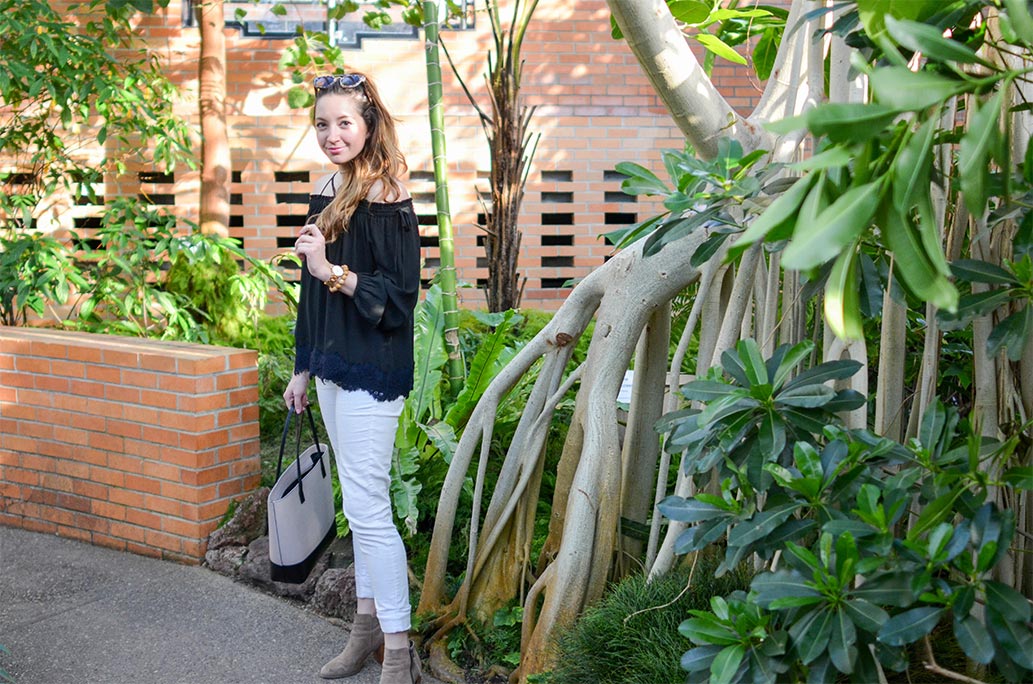 I must say, I have been a little obsessed with the OTS trend lately, I think I have about 5 off the shoulder shirts now! They give you the perfect mix of casual + sexy + feminine (especially with the ones that have lace!)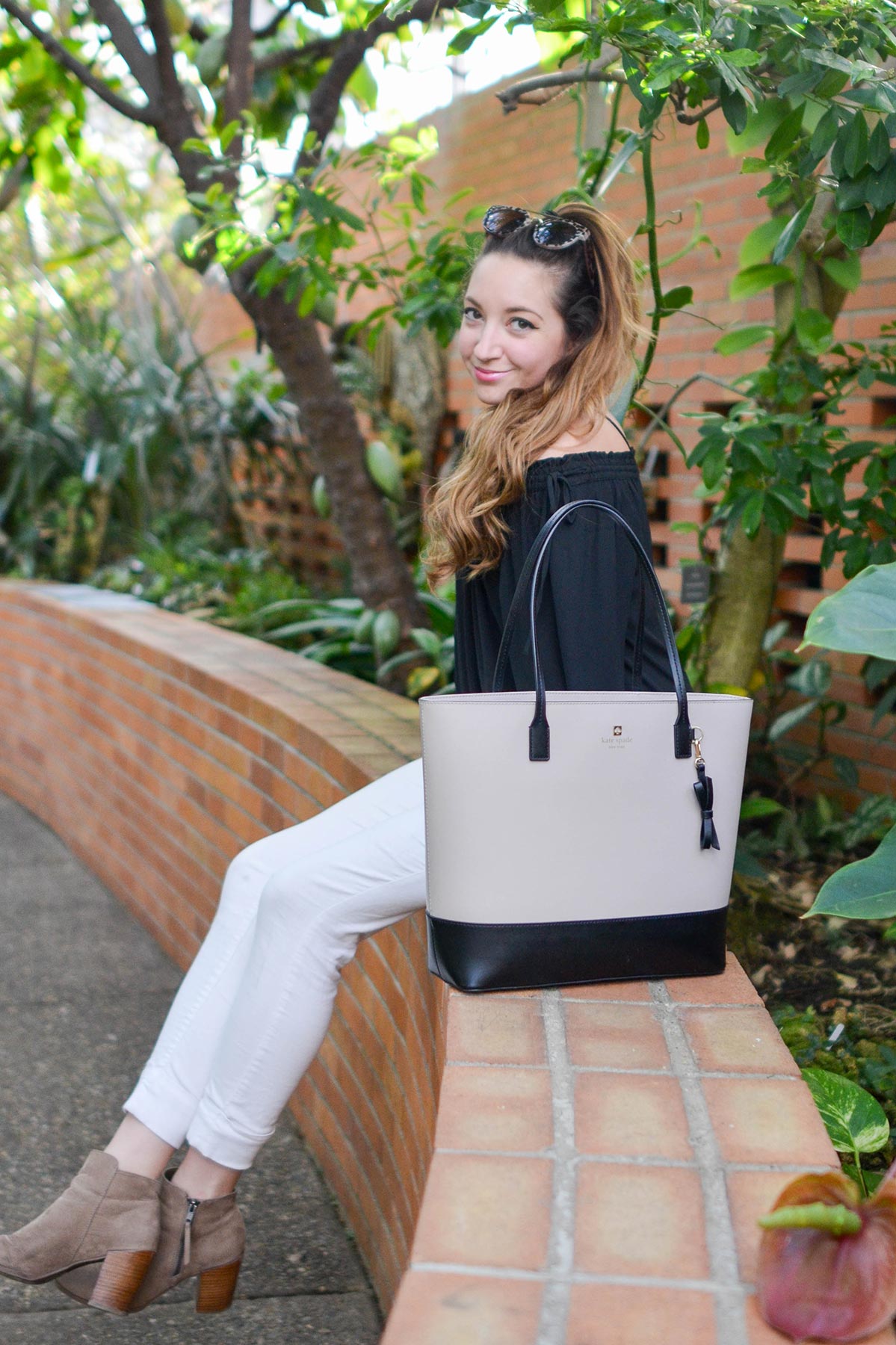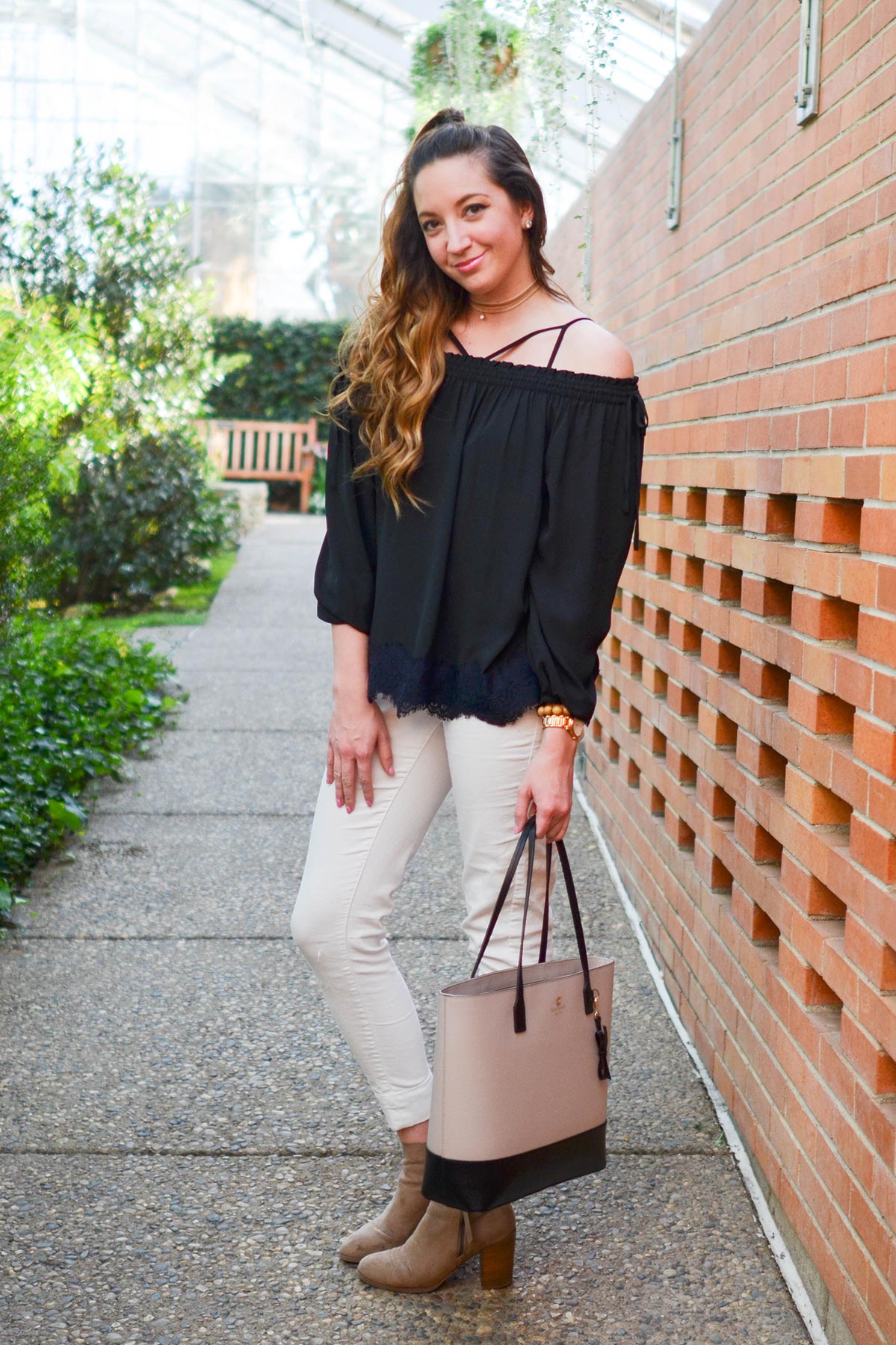 ✨ Style Tip ✨
Instead of wearing a strapless bra with your OTS top, wear a strappy bandeau to switch up your look a bit, just like I did for this post! ?
I'm currently looking at some new luggage, and I'm obsessed with the marble trend… I think I'm going to go for it because I get to visit one of best friends in a few weeks in Philly! Been itching to travel lately… gotta start planning my trips for the year before it's too late!
Where are you guys planning to go this year? 🙂
Enjoy the rest of your weekend and get these outfit detail below, the top is on sale right now! 😉
Outfit Details
Lacy Off the Shoulder Top (on sale for less than $30!!)
Strappy Black Bandeau, similar and similar
Beige Charm Choker, similar, similar, and similar
White Skinny Jeans
Beige Heeled Boots, similar
Kate Spade Watch, similar and similar
Kate Spade Purse, similar and similar