Hey, loves! Hope you're having a great start to the week. I've been super busy at work this past week, so relaxing on my bed and writing is just what I need! Daylight savings AND the first day of Spring are two of the most exciting things that have happened to me recently!😂 I swear I was never meant to live in the cold, I do so much better when it's warm out… so bring on Spring and all the cute sandals and sundresses! 😍🌷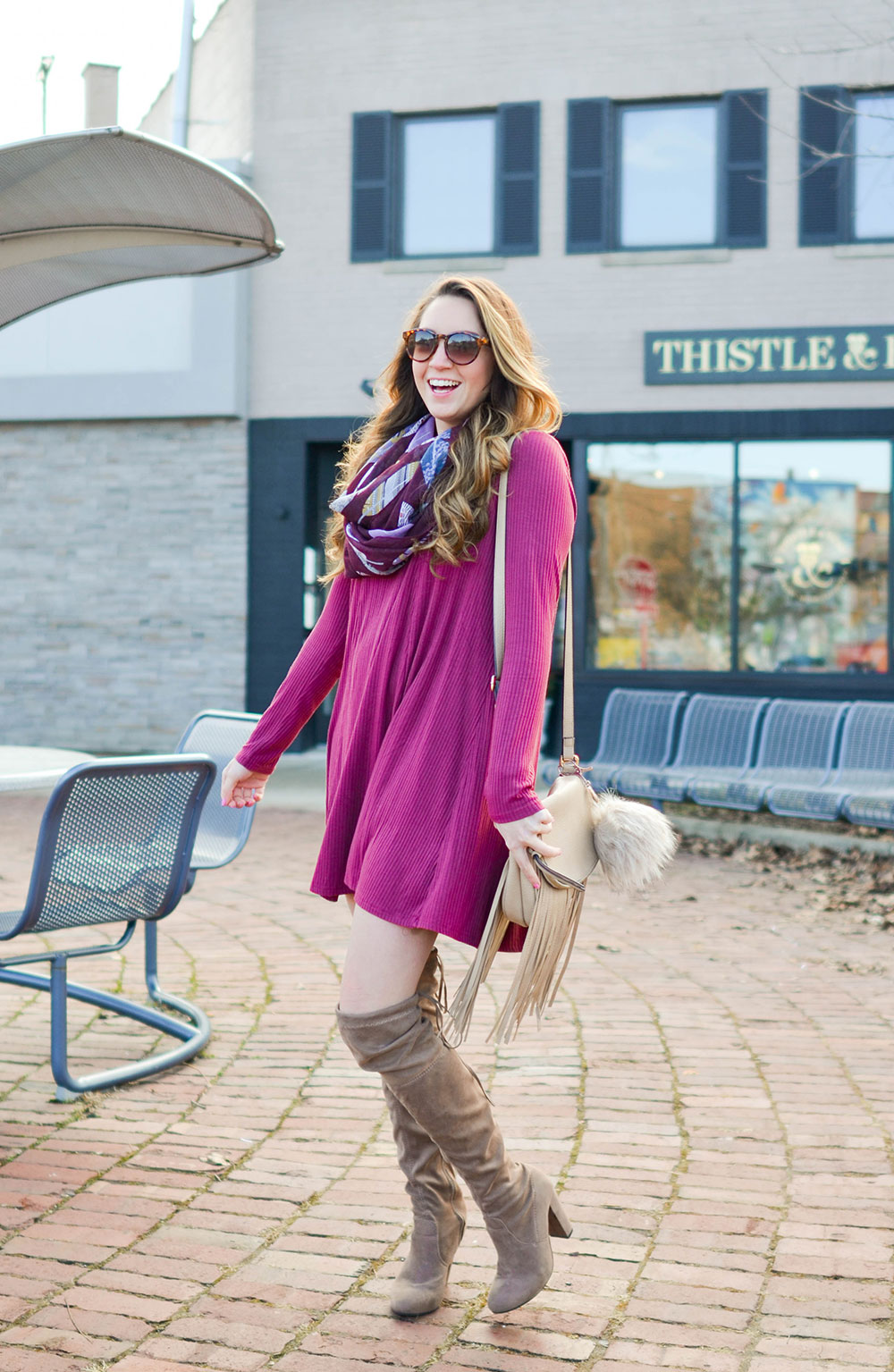 This outfit is another great one to help you babes transition into the warmer weather. Especially when the temps are starting to warm up but are still a bit cold. The long sleeves on the swing dress along with the scarf and over the knee boots really help! I spent a morning in Ann Arbor with this outfit and it was perfect! It could even work for brunch or a cute little lunch date with the girls.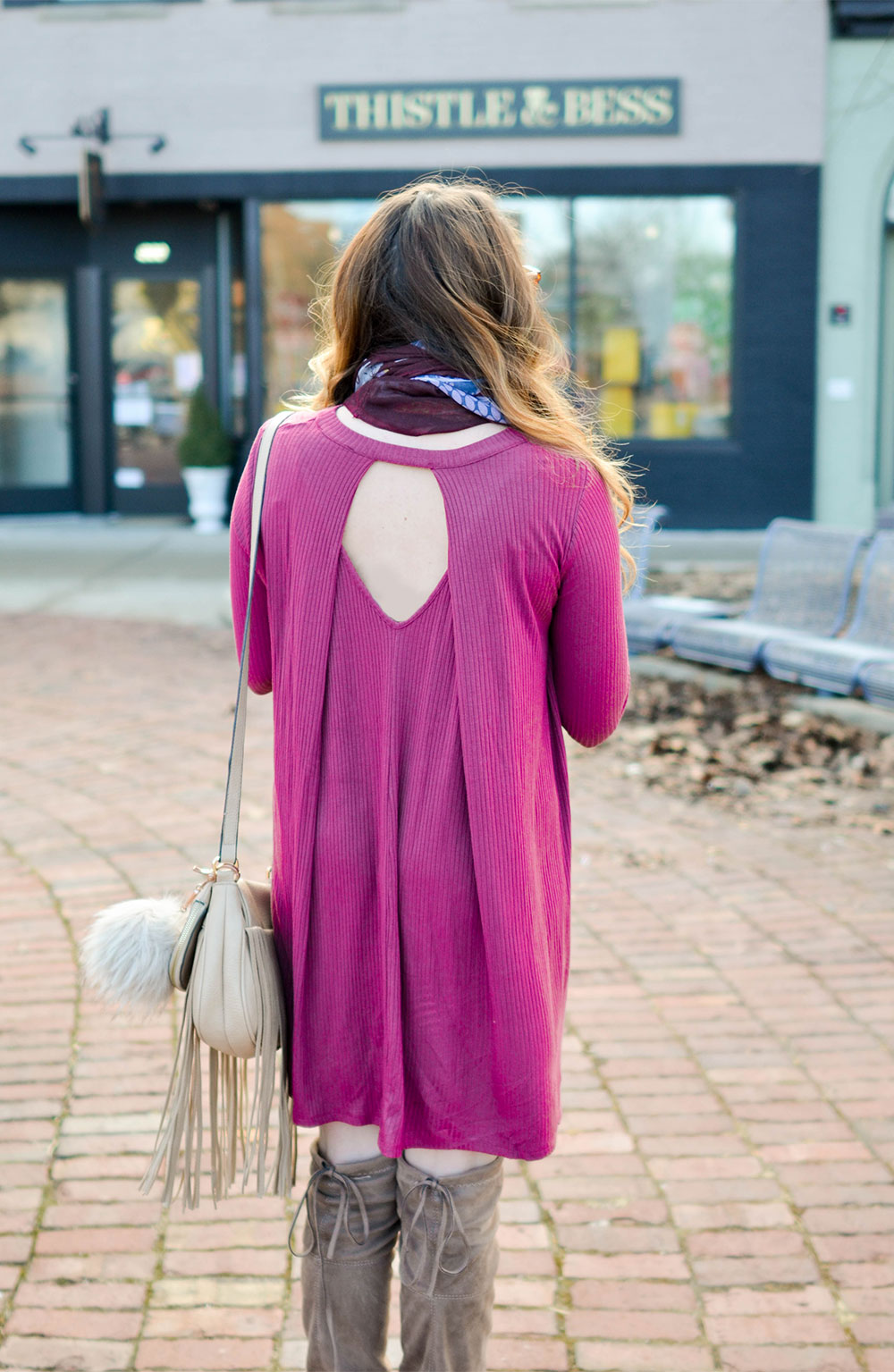 I also love how flowy this dress is… hides your imperfections yet falls perfectly along your curves. 😉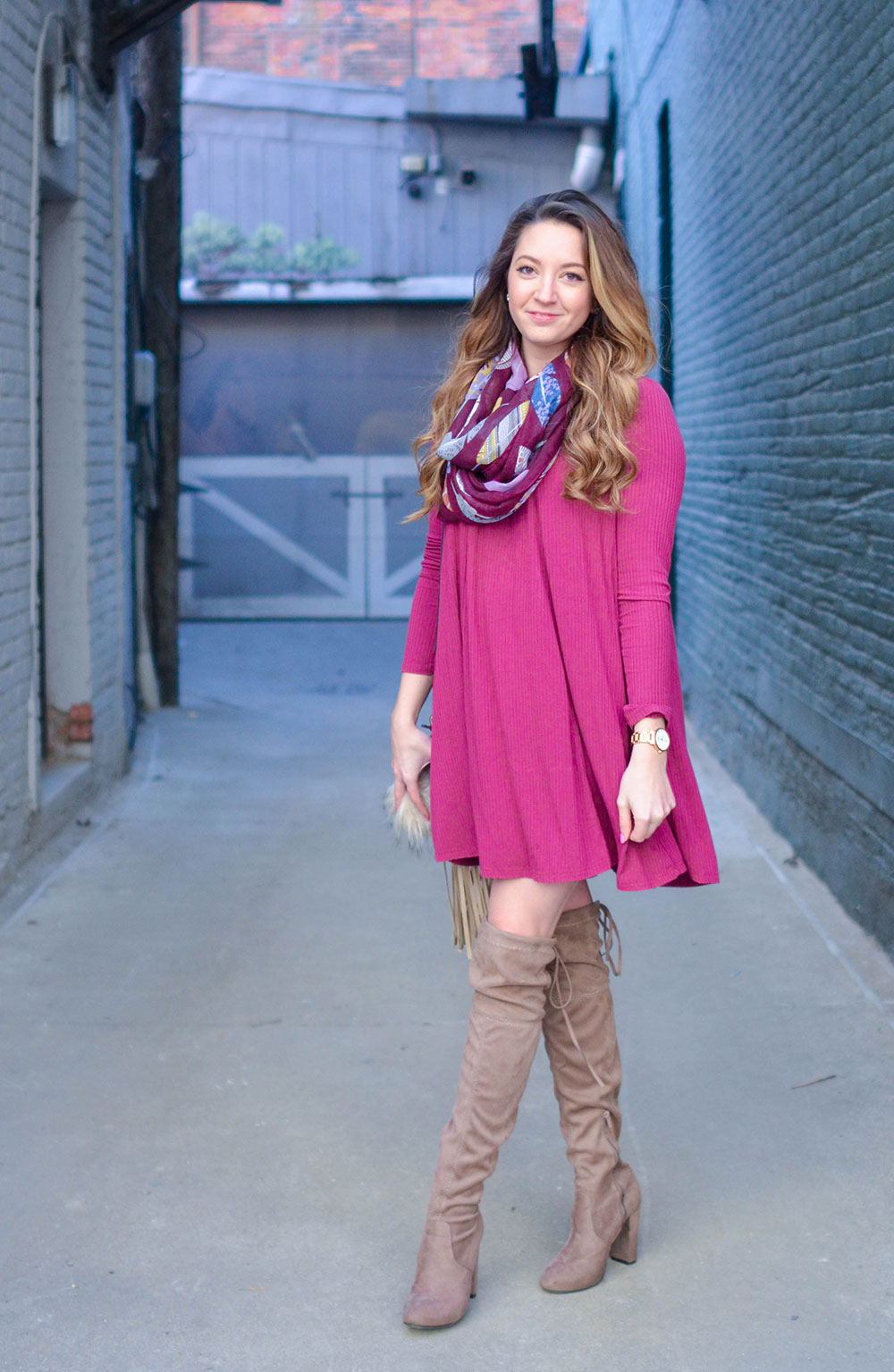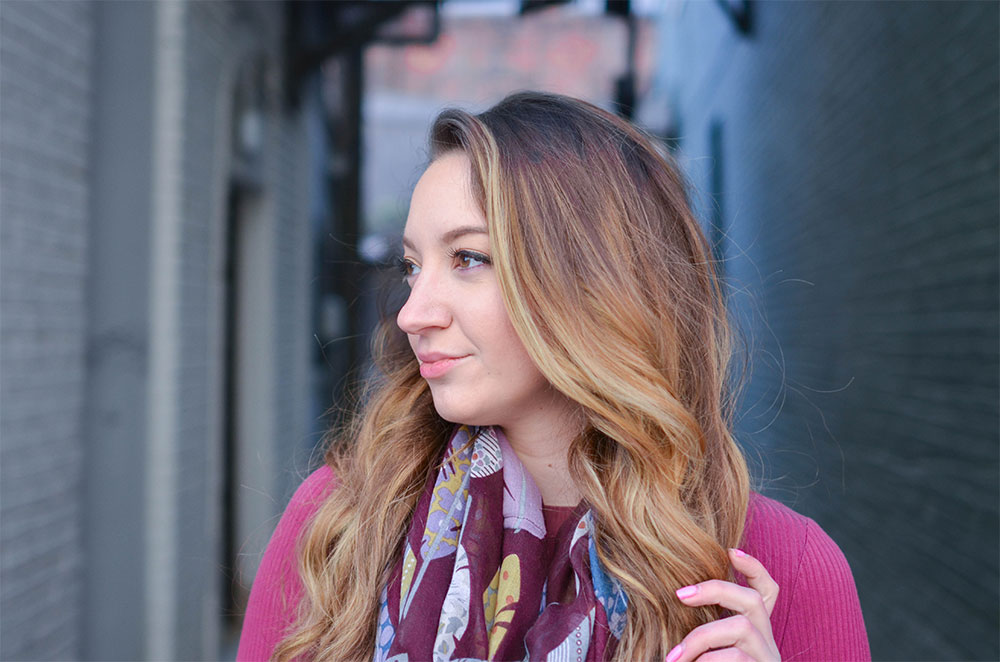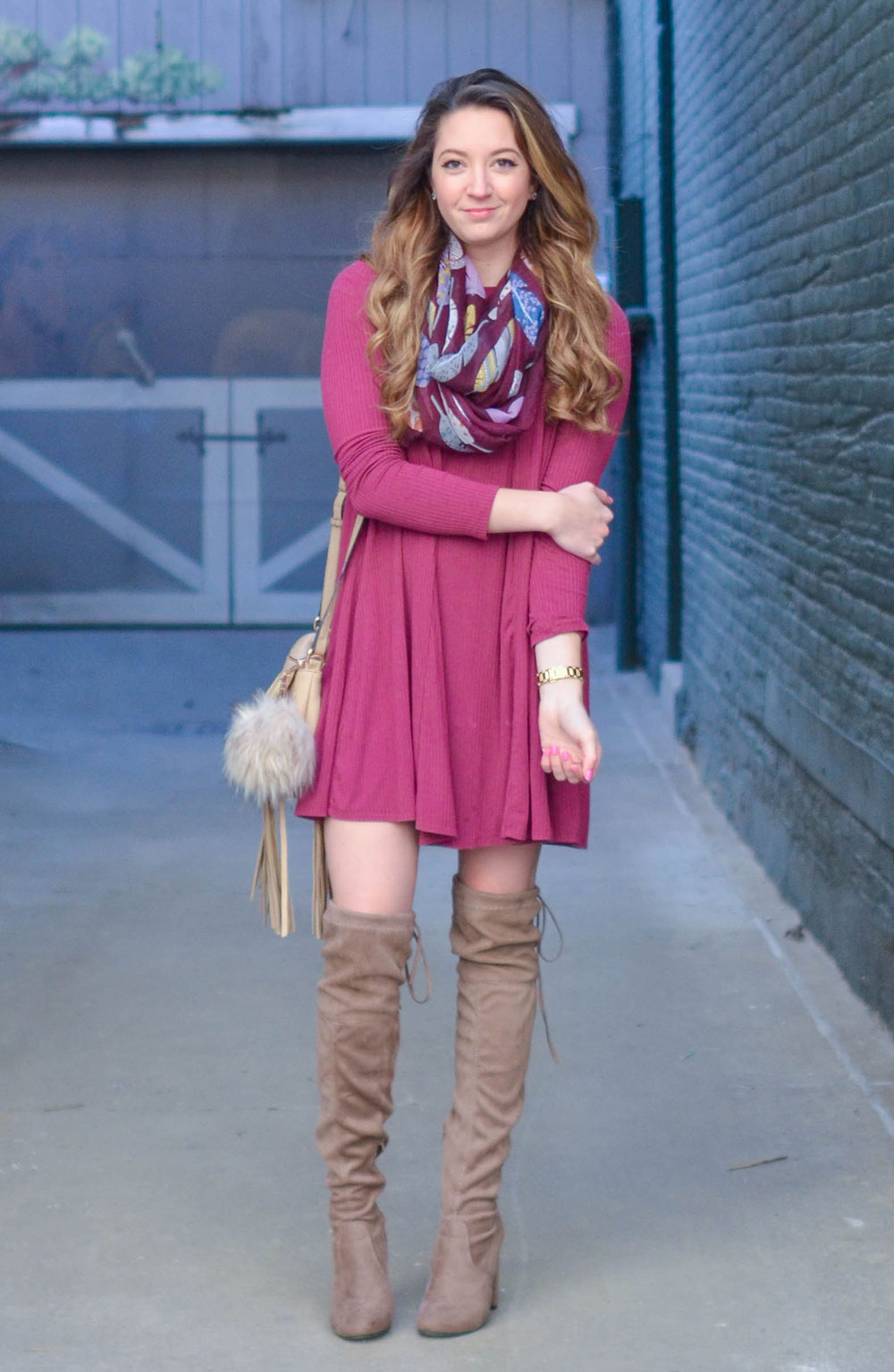 On an unrelated side note, I got new glasses today! I've literally had the same ones since high school so it felt really great to splurge on a few new pairs. I'll have to do a post with them in the future! Except I'm REALLY blind and you can definitely tell my prescription when I wear glasses, but hey, they are far better than my old ones. 😉
If you're reading to see what books I am absolutely loving at the moment keep scrolling to the bottom of the post to see! But for shoppable links to this outfit here you go:
Outfit Details
Long Sleeved Purple Swing Dress, here, here, here, and here
Scarf (here are similar cute ones for Spring☺️), here, here, and here
Kate Spade Watch
Crossbody Leather Fringe Handbag
Pom Pom Keychain (still obsessed with these 😂)
Rhinestone Earrings
Sunglasses
Over the Knee Boots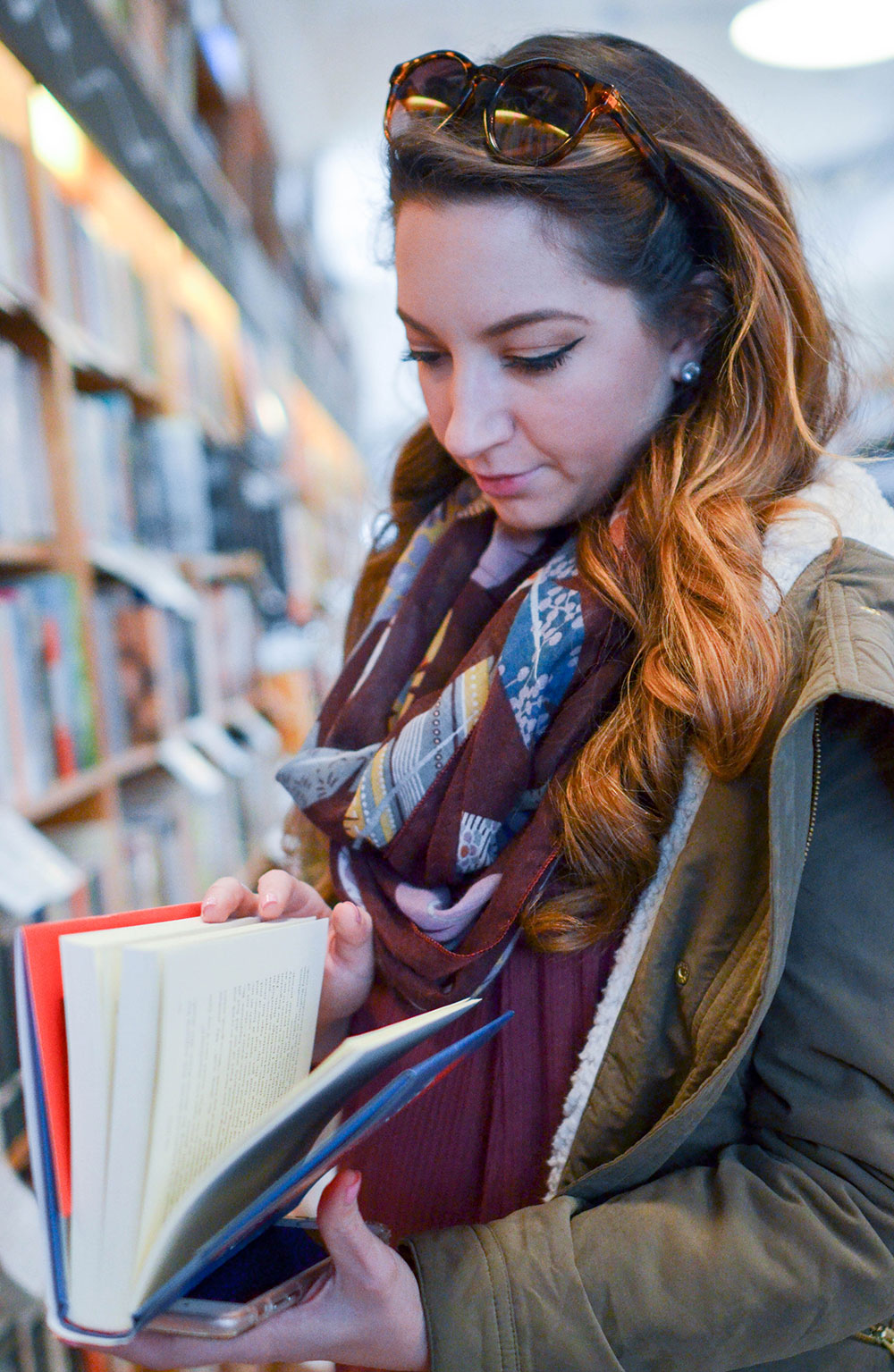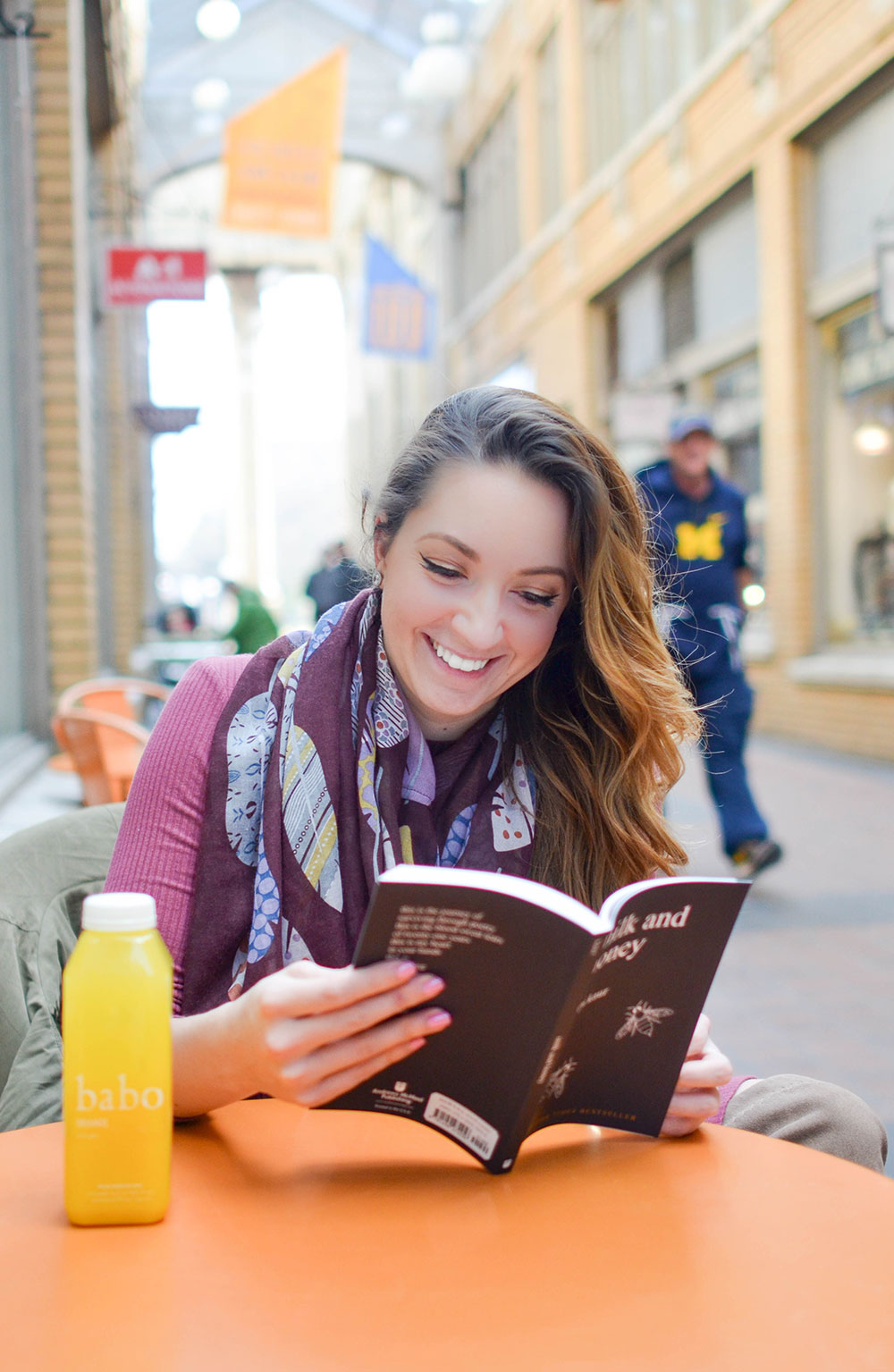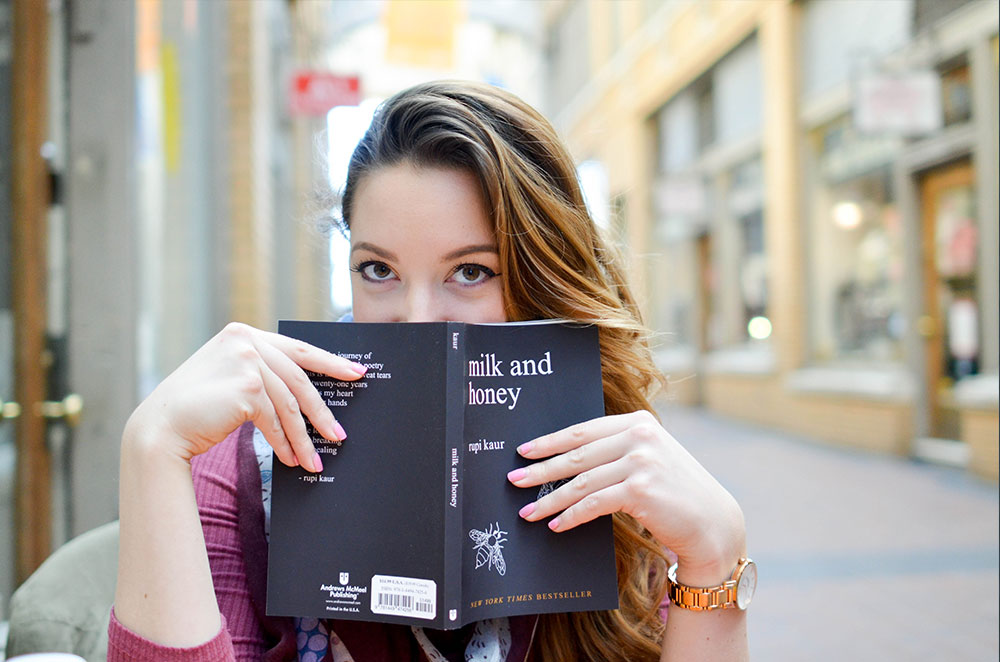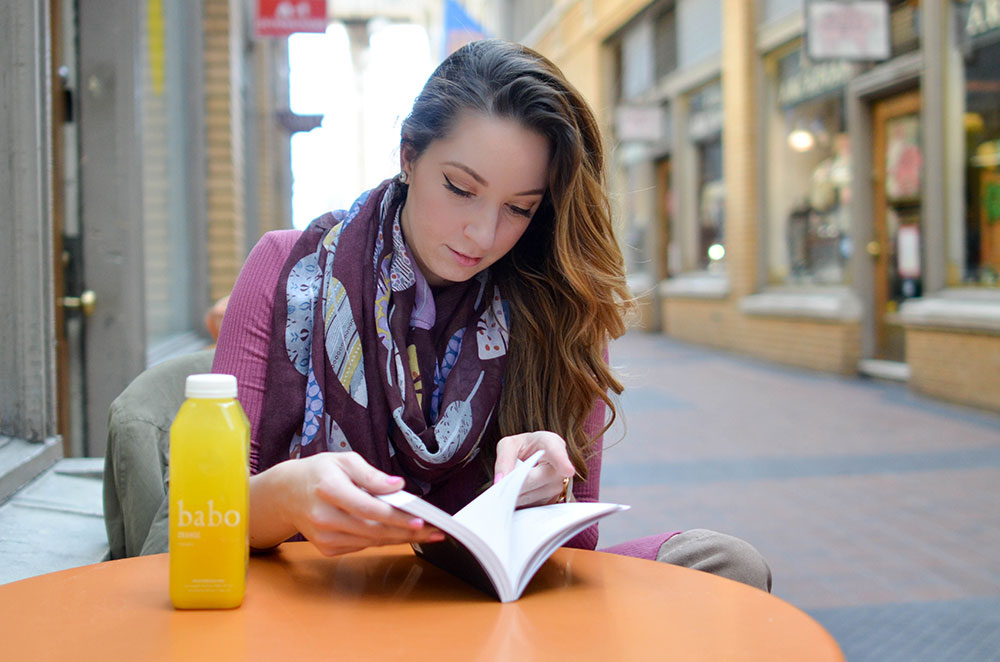 Books I'm Currently Loving
One | Two | Three | Four | Five | Six
1 & 2: I have been SO into poetry lately, I don't know what it is, it's like these Instagram famous poets JUST GET MY LIFE. Anyway, when you're having a bad day or feel stuck, sometimes laying in bed with some tea and candles burning while reading some of these awesome poems can really put you at ease. Also Whiskey, Words, and A Shovel is the first of a few r.h. sin books, once you read the first one I'm sure you'll be back for more!
3, 5 and 6: I guess you could call these ones the "self-help" books but I really don't see them that way. They are SO inspirational to me. They talk about people who take the road LESS traveled and how they deal with hardships and how to overcome your fears when following your dreams. Let's be honest, if you haven't even read #GIRLBOSS yet, this is a serious issue and you need to buy it here, yes right now. This book has been one of the most inspiring stories I've ever read. Sophia is an amazing person, girlboss, and writer. She grew her company from a one-person operation in her small apartment to something HUGE and it's something you outta take a look at. She knows what she's doing at this point in the game 😉 This doesn't mean the other two aren't just as amazing either! Click the links above to read more if you're interested… you won't regret it that's for sure.
4: I picked this book up in Ann Arbor and it's honestly pretty funny. If you're ever thinking your life is one big #hotmess just pick up this book full of short stories from other young women who struggle just like you! I mean, when your life feels like it's in shambles sometimes it feels good to see you're not alone!
Anyway, pretty sure I got the amount of sleep for only half of a full human this last week so I'm going to TRY and get to bed at a decent time tonight. I'll be heading to PHILLY next weekend to see one of my very best friends, I can't wait to share my trip with you guys!! 😀
Cheers!
Sara 😘