If you're not familiar with Detroit you may or may not have heard about the coney wars— if you are familiar with Detroit you definitely know about the coney wars.
Long story short, there are two coney islands (cute & small restaurants that are known for their delicious coney dogs) that are situated right next door to each other on Michigan Ave and Lafayette Blvd. It has always been known in the Detroit area how the two restaurants are very competitive with one another and have even been featured on the Food Network and Travel Channel. American Coney Island came first and then Lafayette Coney came shortly after when the owner of American had his brother come to America to open Lafayette right next to him. Lafayette Coney used a different chili and hot dog that American did.
Most people in the Metro Detroit area still think that this is a brotherly competition between two brothers who own each family business. However, after reading this Crain's Detroit article, I learned that's not the case anymore! About 25 years ago, Lafayette Coney's business owner (who was in the family of the original owner) sold the company to 25 of its employees who still own it today. Making American Coney the only one that is still a family business since the beginning.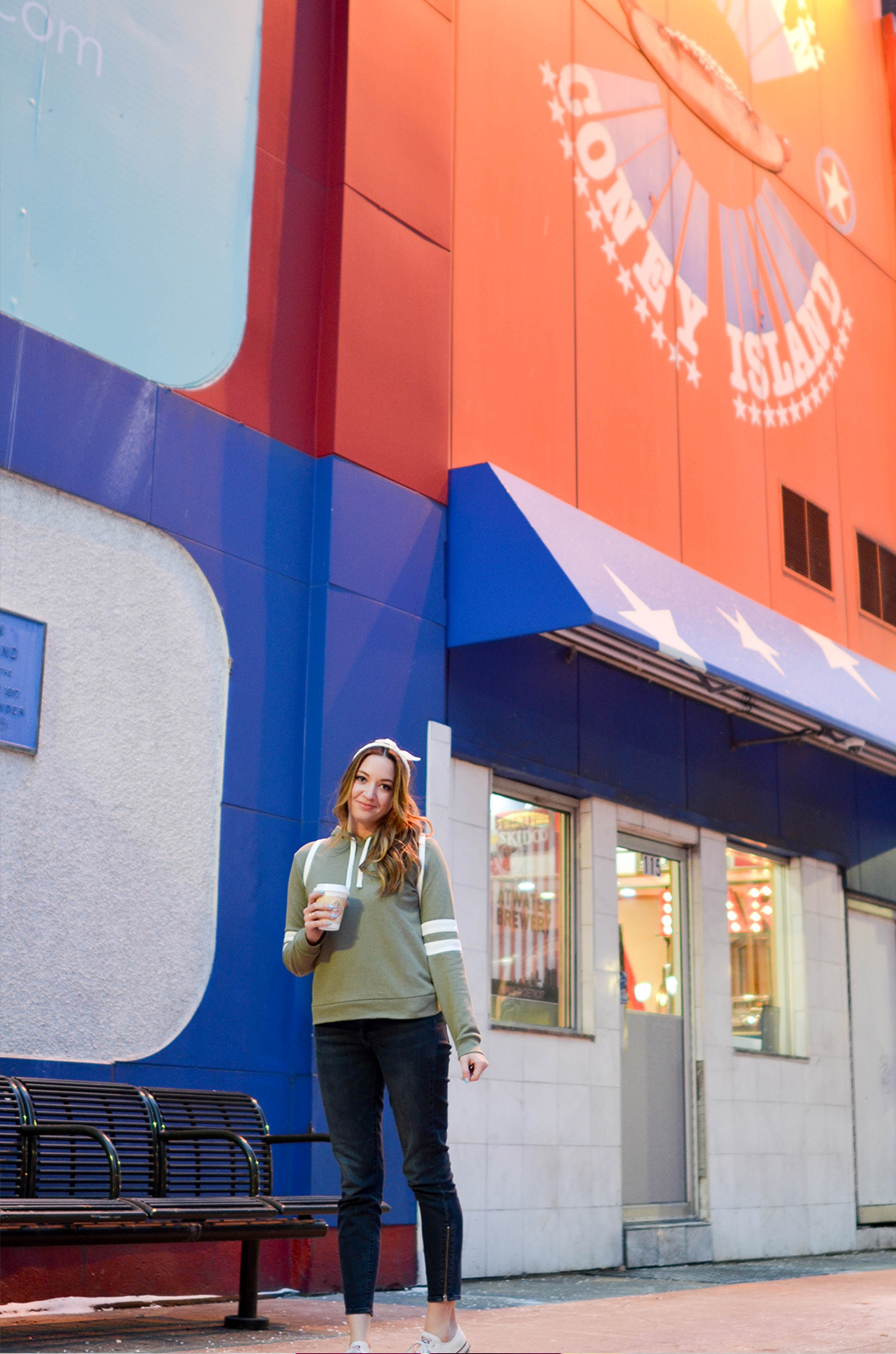 It's funny because most of my friends and family say they prefer Lafayette, but I somehow always end up at American. I think it's the atmosphere I like with the bigger space and brighter colors. American has also been voted the best by some of the media. So which one is better? It's clearly a personal preference but maybe you should take the trip and try a coney dog from both places and see which one you like best!
And if you've had both, what's your favorite??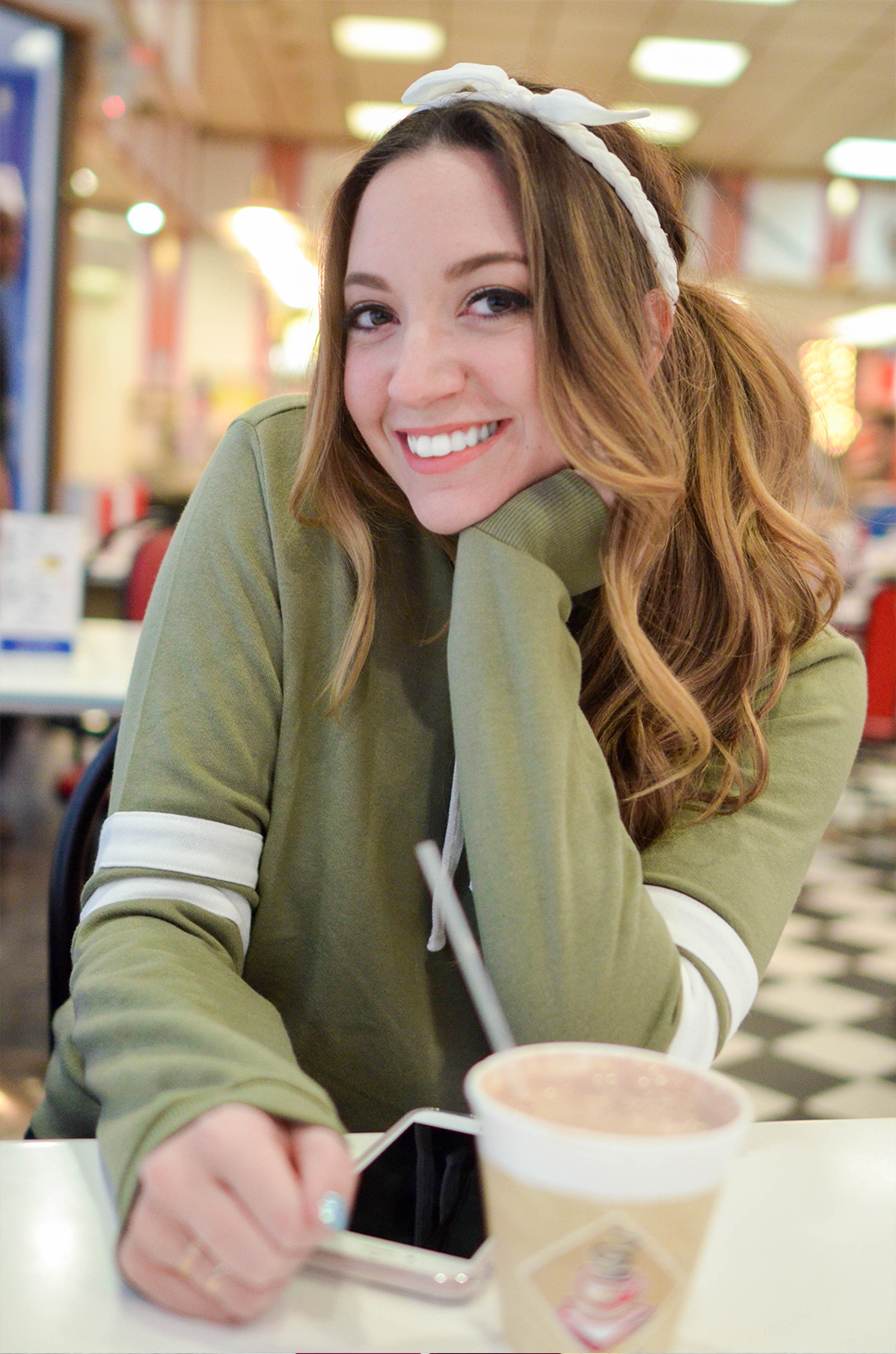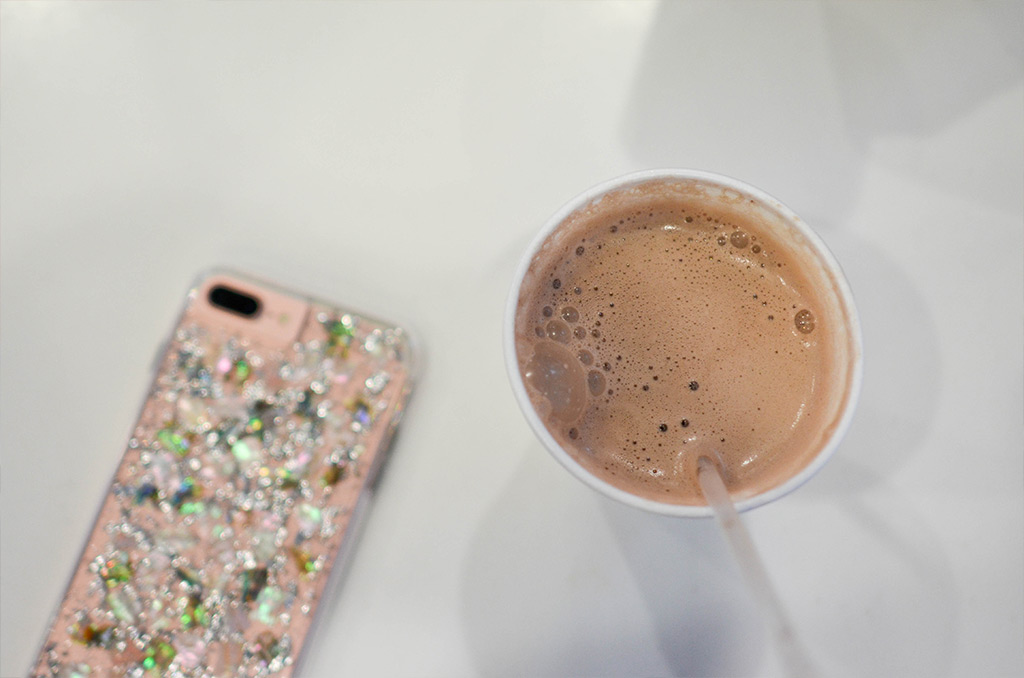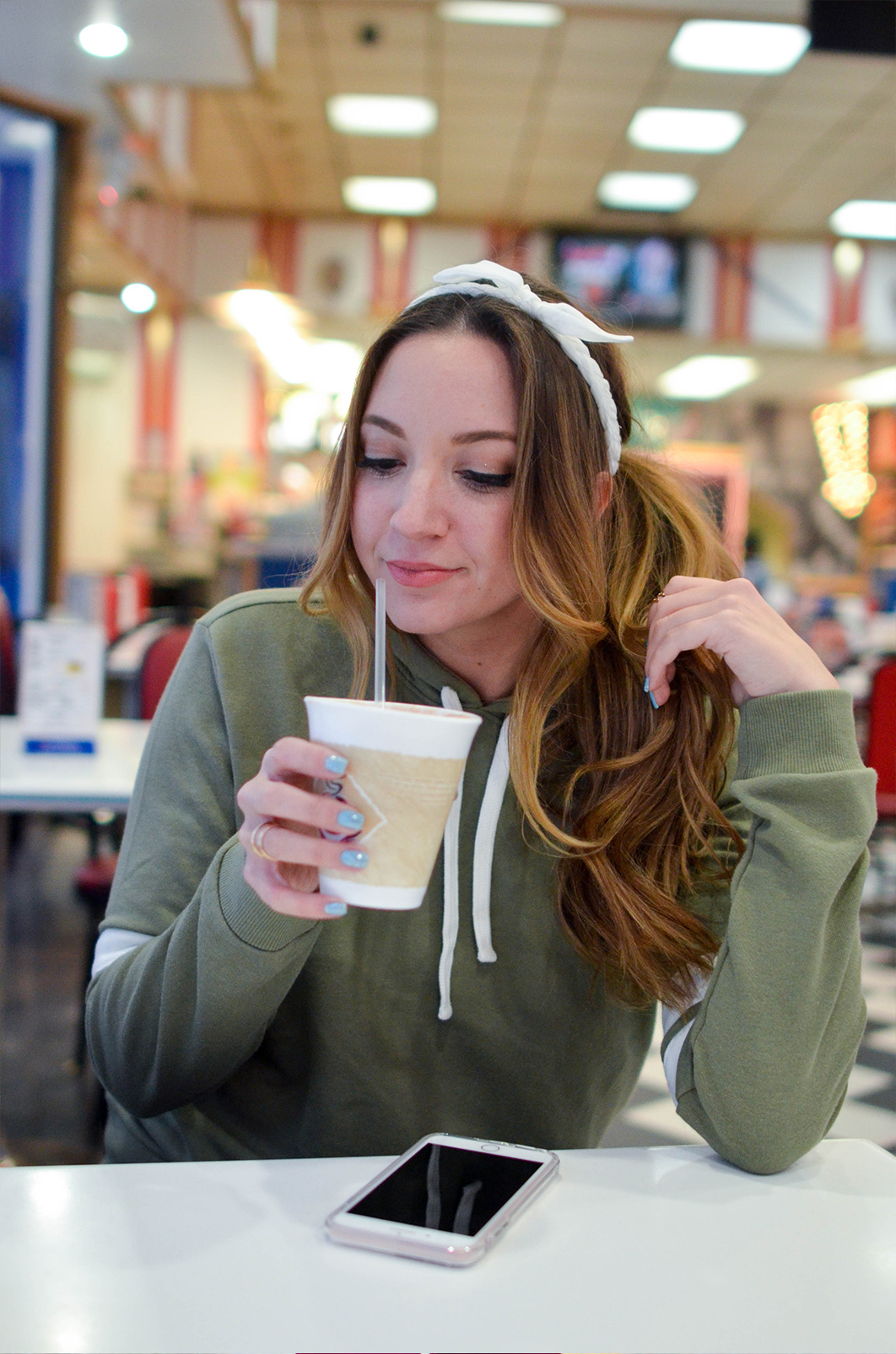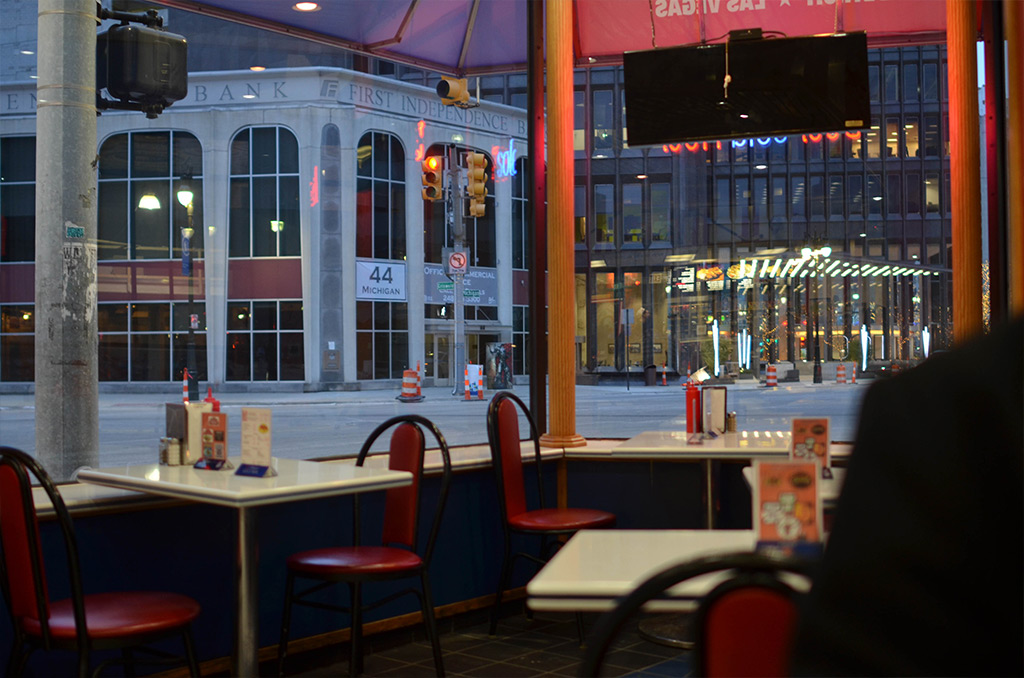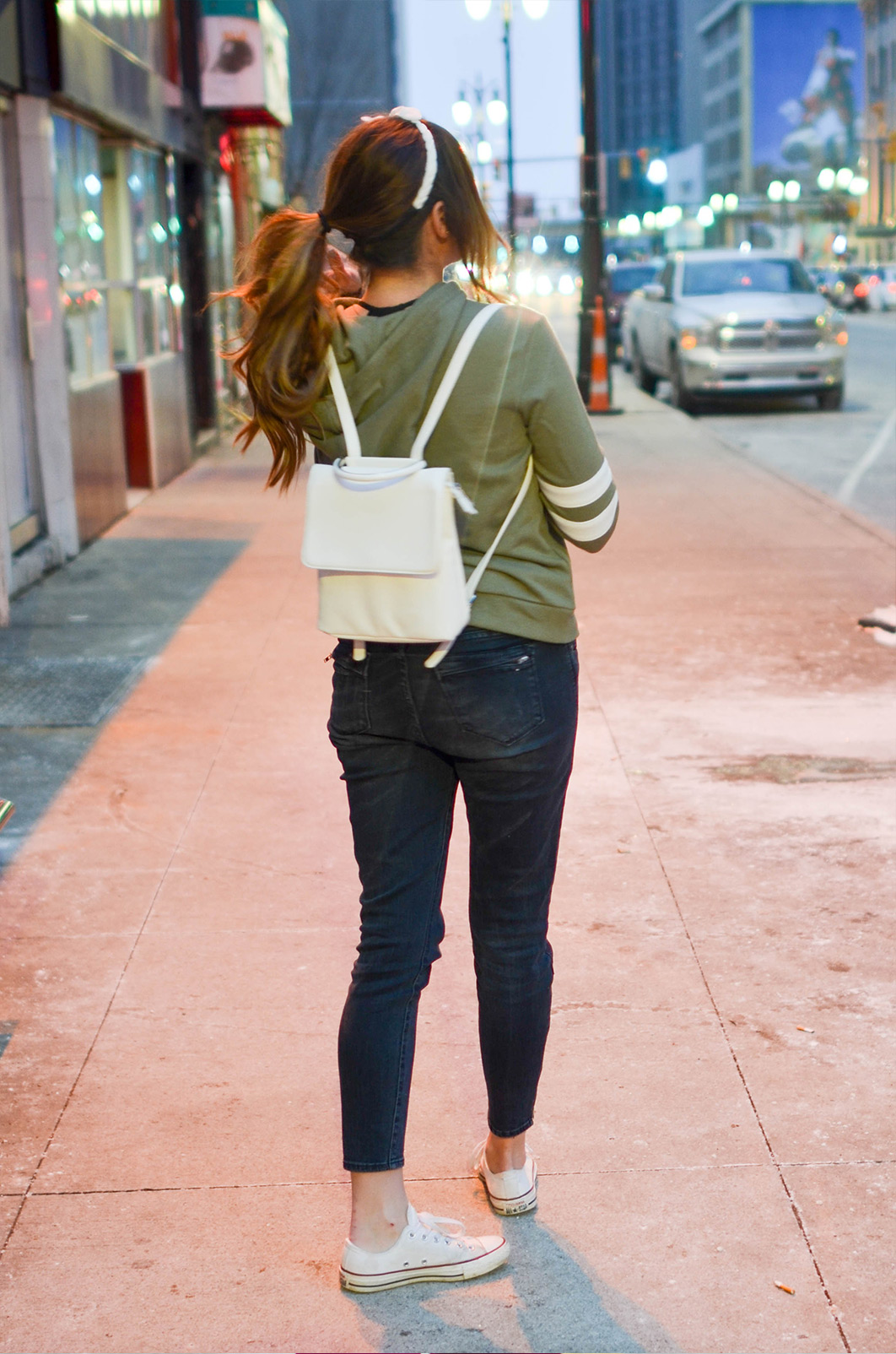 Outfit Details
French Terry Hoodie
White Backpack, similar and similar
White Hair Bow Headband (only $4!!)
Skinny Ankle Zip Jeans, and similar
Rings, and similar
Glitter iPhone7 Plus Phone Case
White Converse