Hey, guys! It's already Thanksgiving week, still can't get over how fast time seems to just fly by lately. I am winding down after an amazing weekend—I spent all day Saturday making homemade ravioli and pasta with the Italian side of my fam. It was a lot of hard work, but definitely worth it… I will have to share some of the pictures with you guys this week!
The holidays are always such a fun time of year because you get to spend so much time with family AND eat your heart out! 😛 Family is extremely important to me—not sure what I would do without them.
Anyway, I wanted to share some outfit ideas that I styled for some inspiration. One of my favorite things about Thanksgiving is getting all dressed up and helping my mom set the table. It has always been my "thing" to take care of and I love doing it. I bought most of these pieces at a local shop in Royal Oak called Pitaya. If you live in the area and haven't checked it out yet—you really need to! It's by far one of my favorites. I will try to link what they have online, but what I can't I will try to find similar options!
Scallop Trimmed Skirt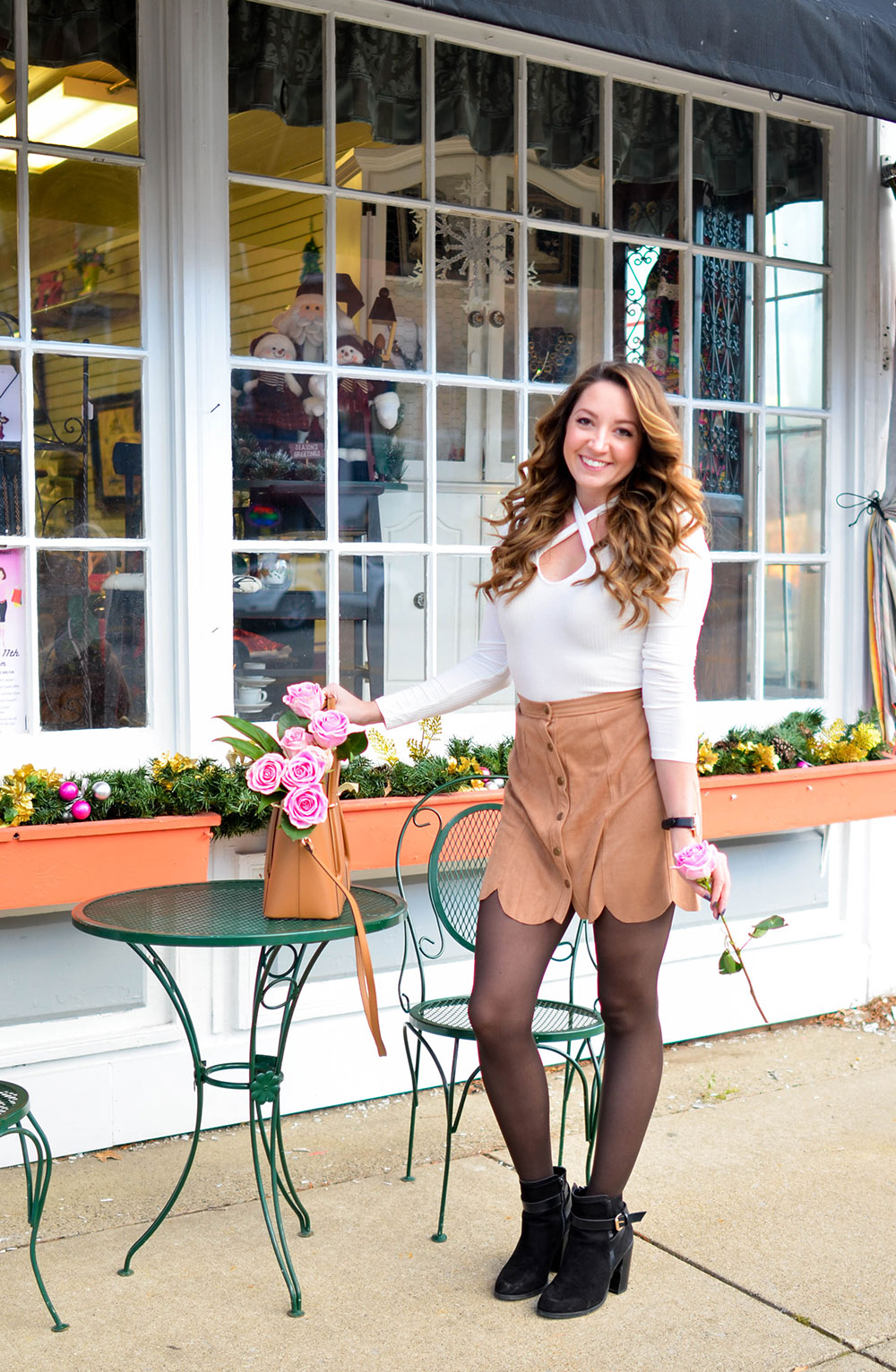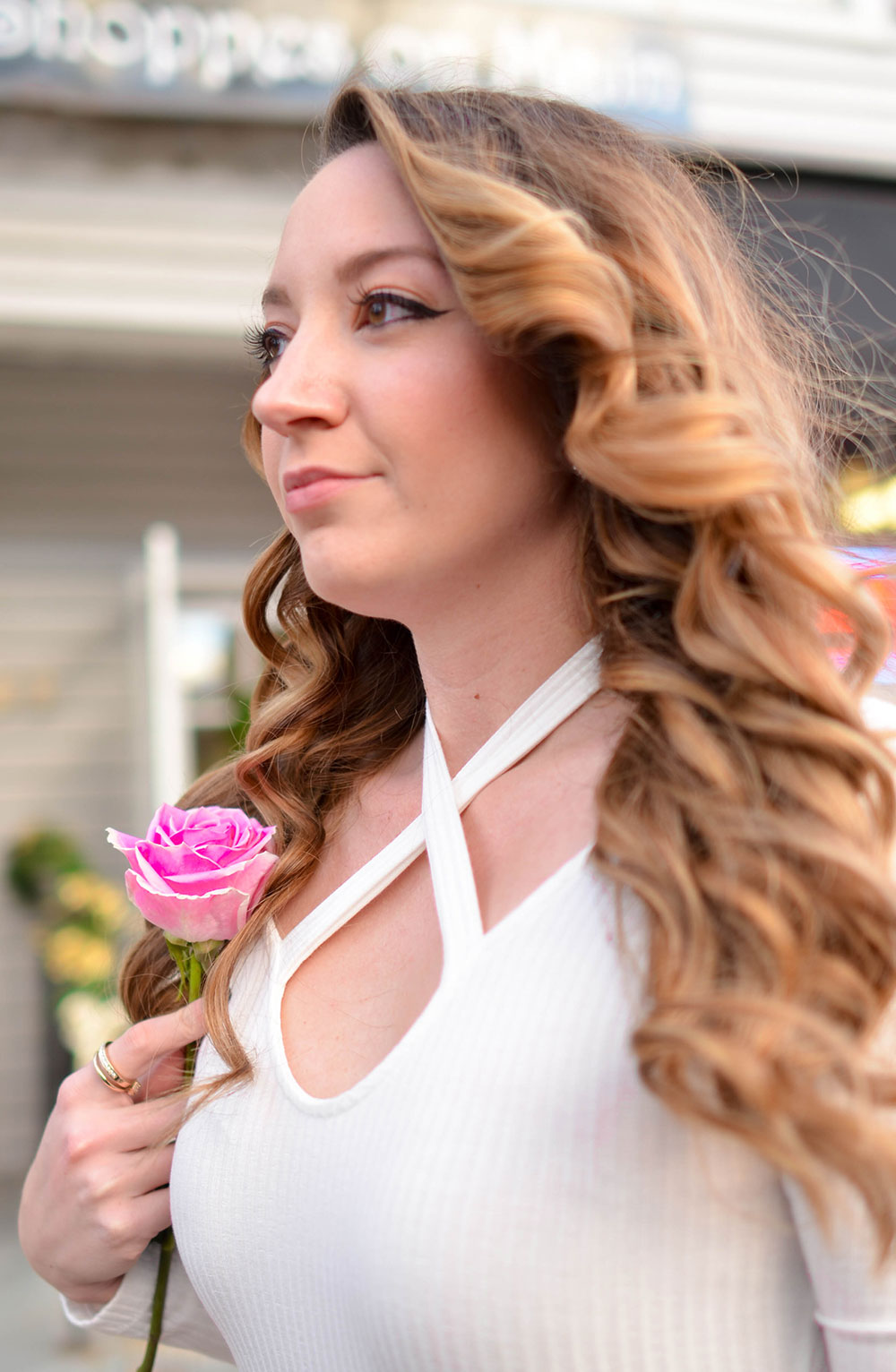 What I love most about this outfit are the deeeeeetails! The trim on my skirt is absolutely adorable, I have been trying to fins a skirt with this trim for so long! The details on the front of my shirt really add to the look as well.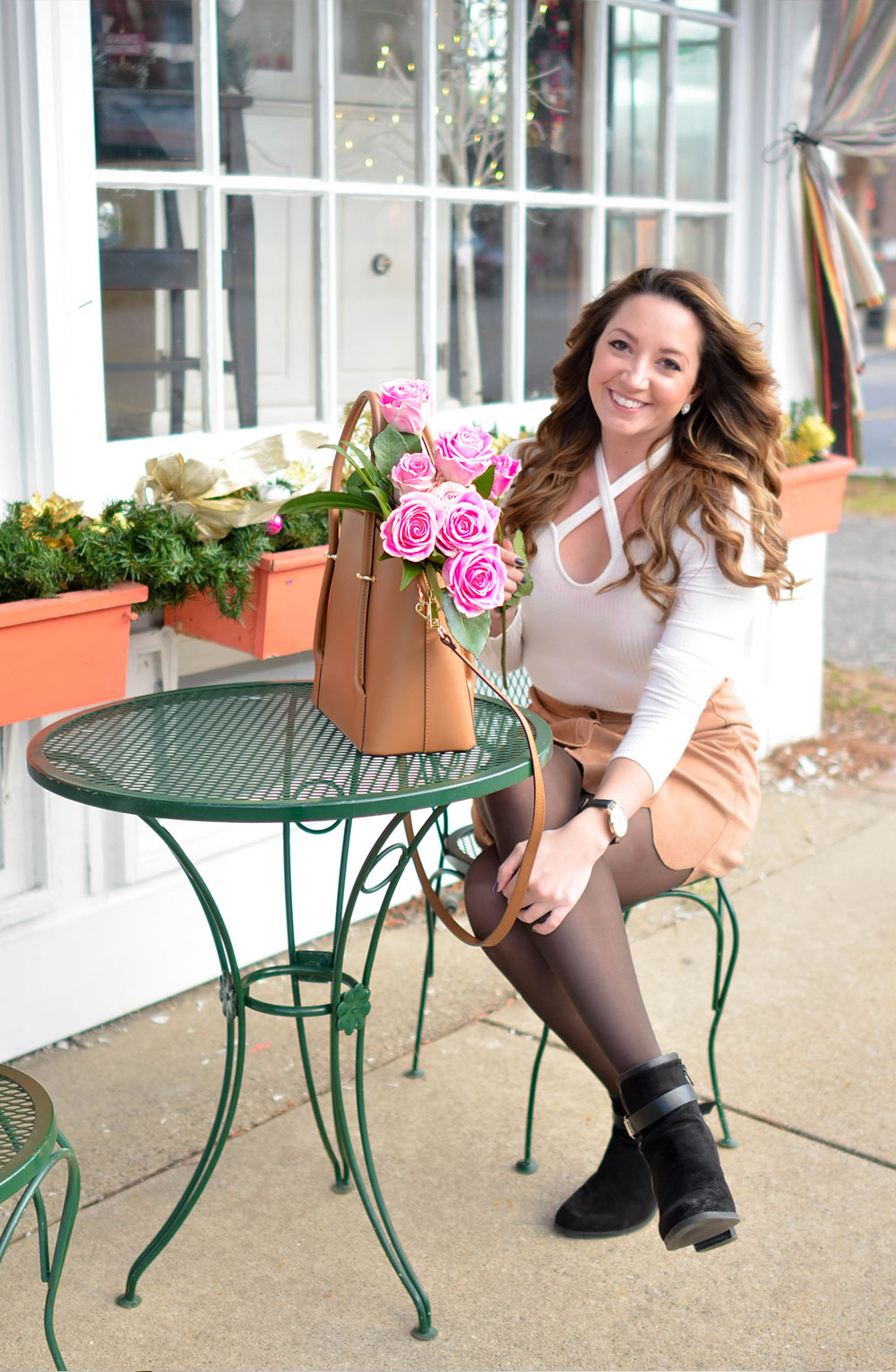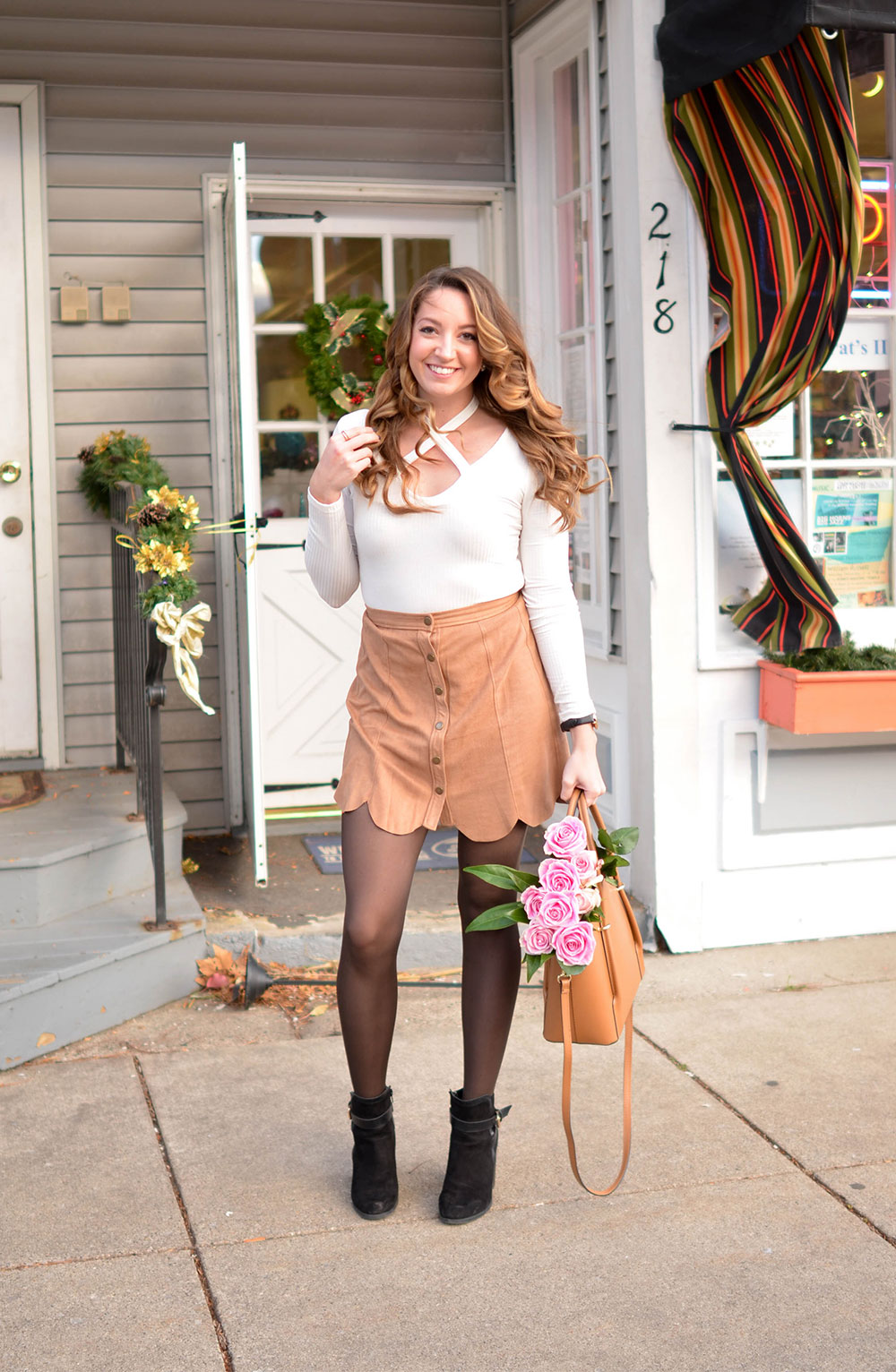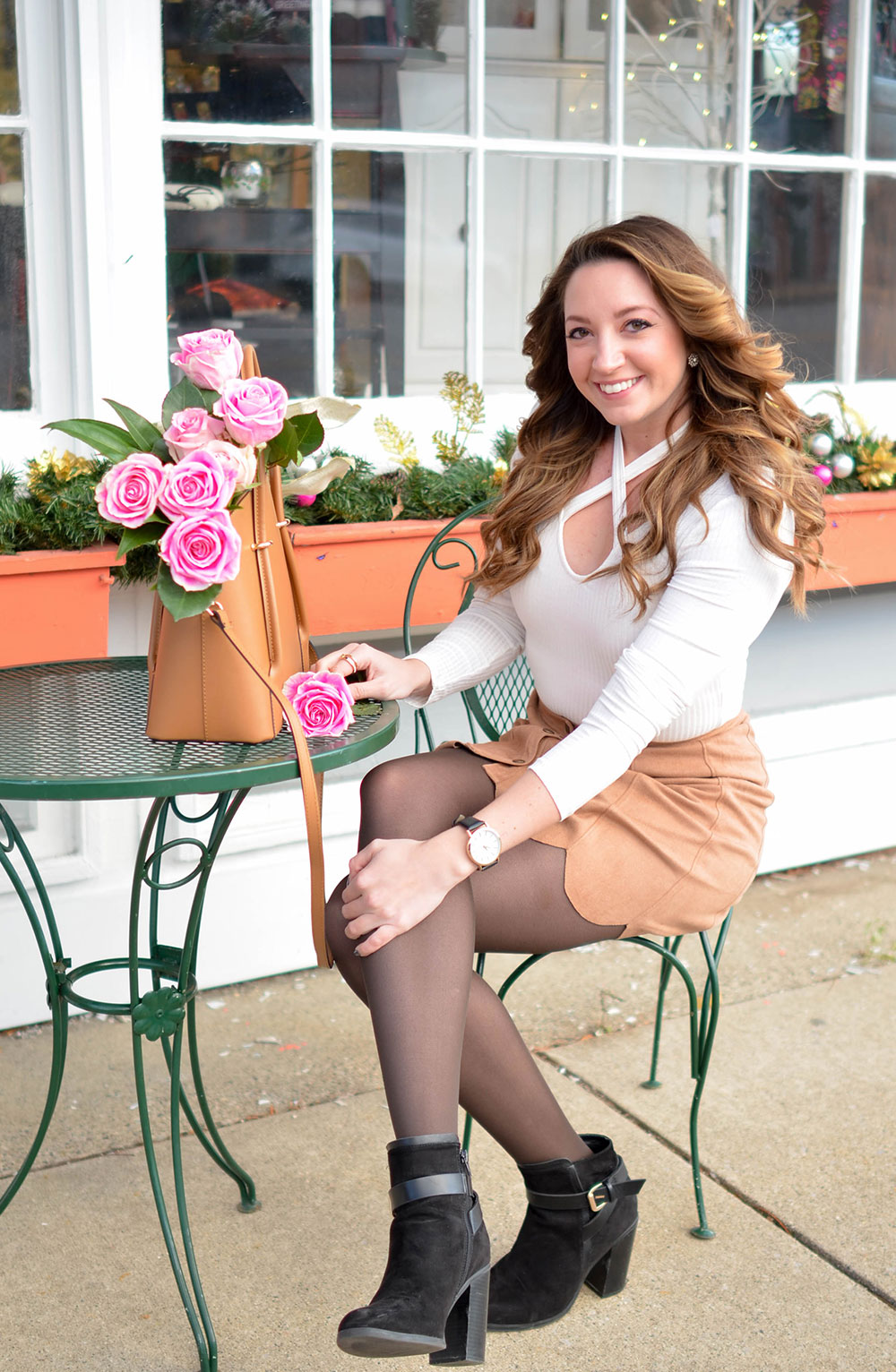 Outfit Details:
Brown skirt, similar
Cross Strap Neckline Crop Top
Opaque Tights
Booties
Floral Romper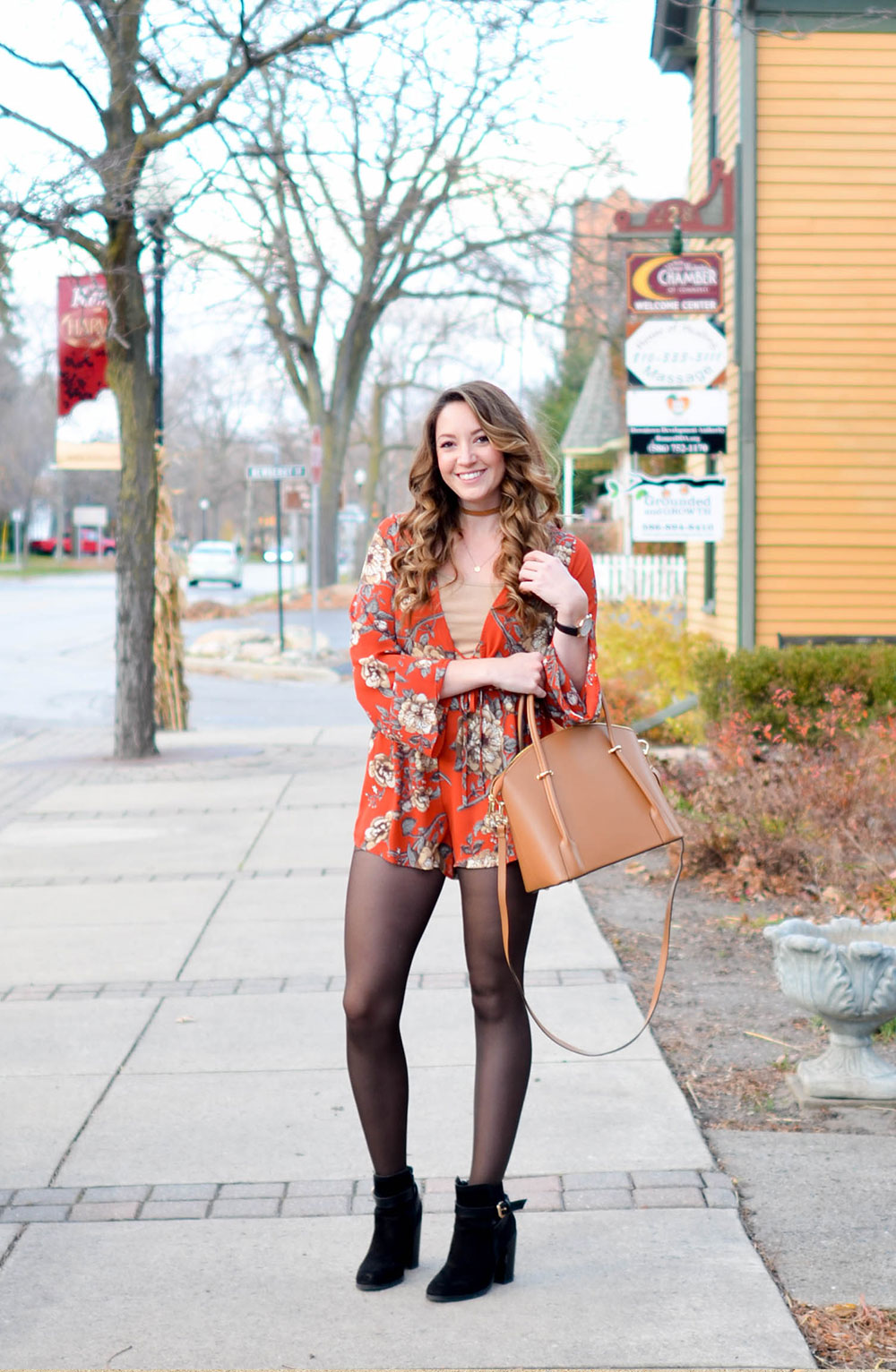 I loved the color of this romper most—something about it screamed Thanksgiving to me! I also could not resist picking up the brown suede choker, I had to get it! One thing I never thought I would really like was bell sleeves… This romper has them and I actually have started to like them more than I thought I would! I think it adds a nice touch.
Winter is officially here in Michigan and I don't think I have accepted it yet. You will notice that I basically live in tights all winter so I can still wear cute dresses, skirts, and rompers like this one. I love how you can easily transition rompers into the cold weather by just adding tights! Oh, and a REALLY warm jacket 😉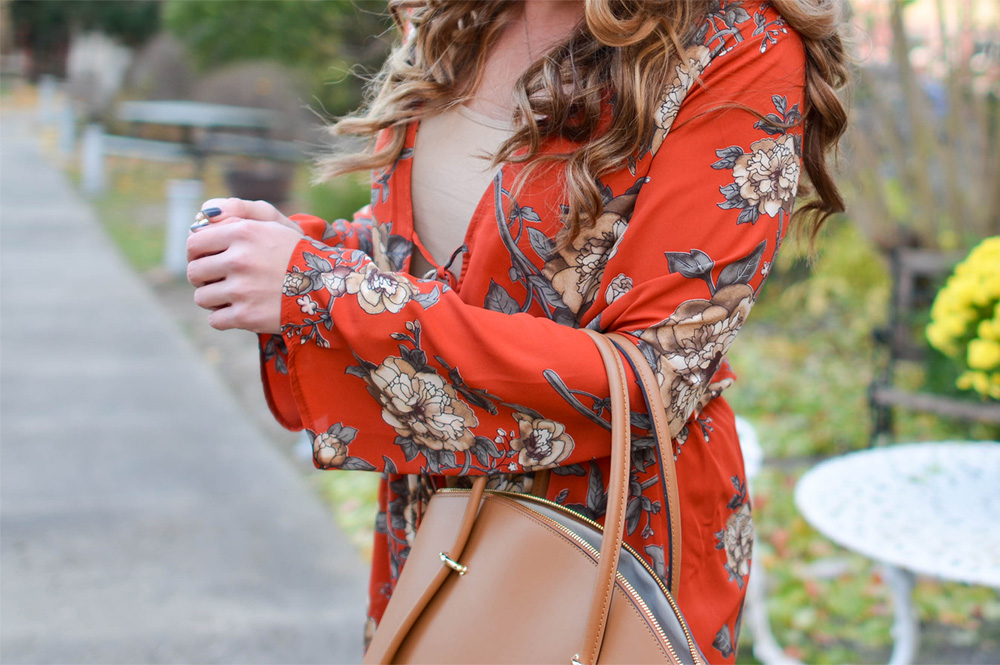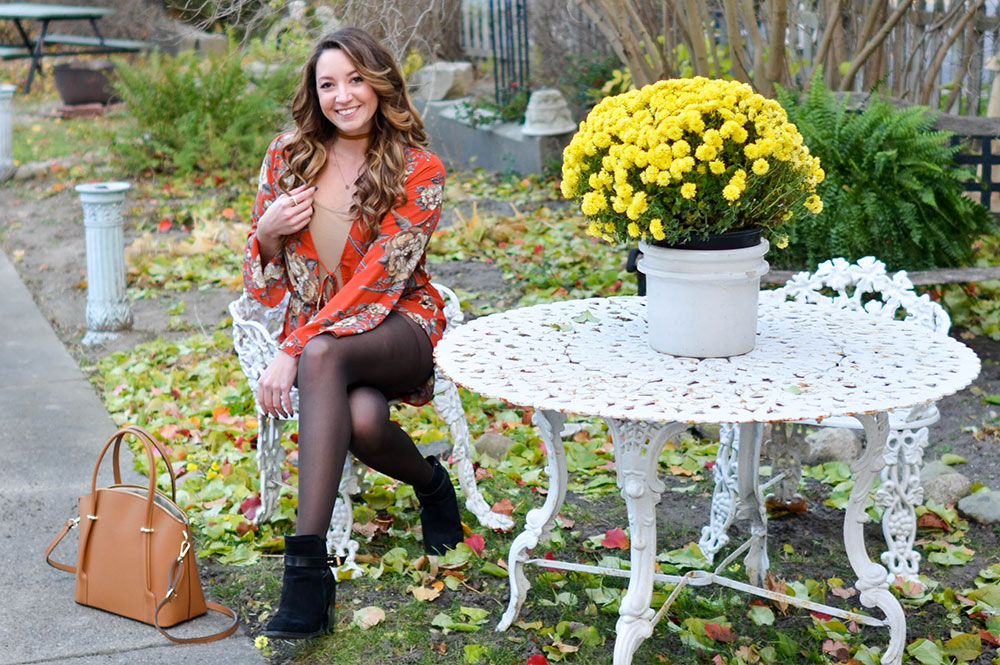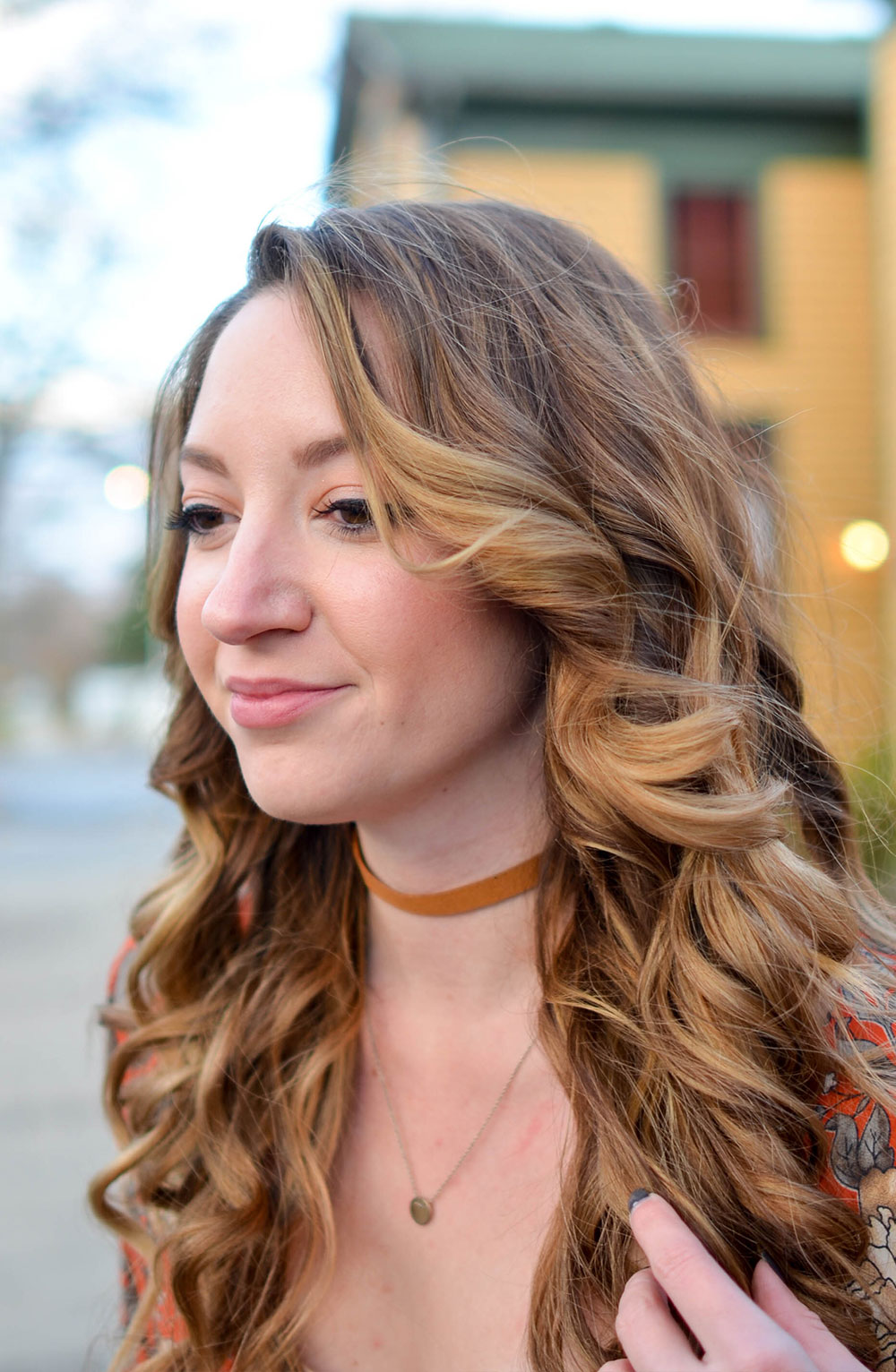 I hope you all have a happy and safe Thanksgiving! Make the most of the time you have with people around us at this moment. It's so important.
Cheers!
Sara ;*