Happy voting day! I feel like this election has been stressful for absolutely everyone! I definitely needed to order a glass of moscato at dinner today. 😉 Hopefully you all made it to the polls because I am a firm believer that every single vote counts, especially with how close this election is!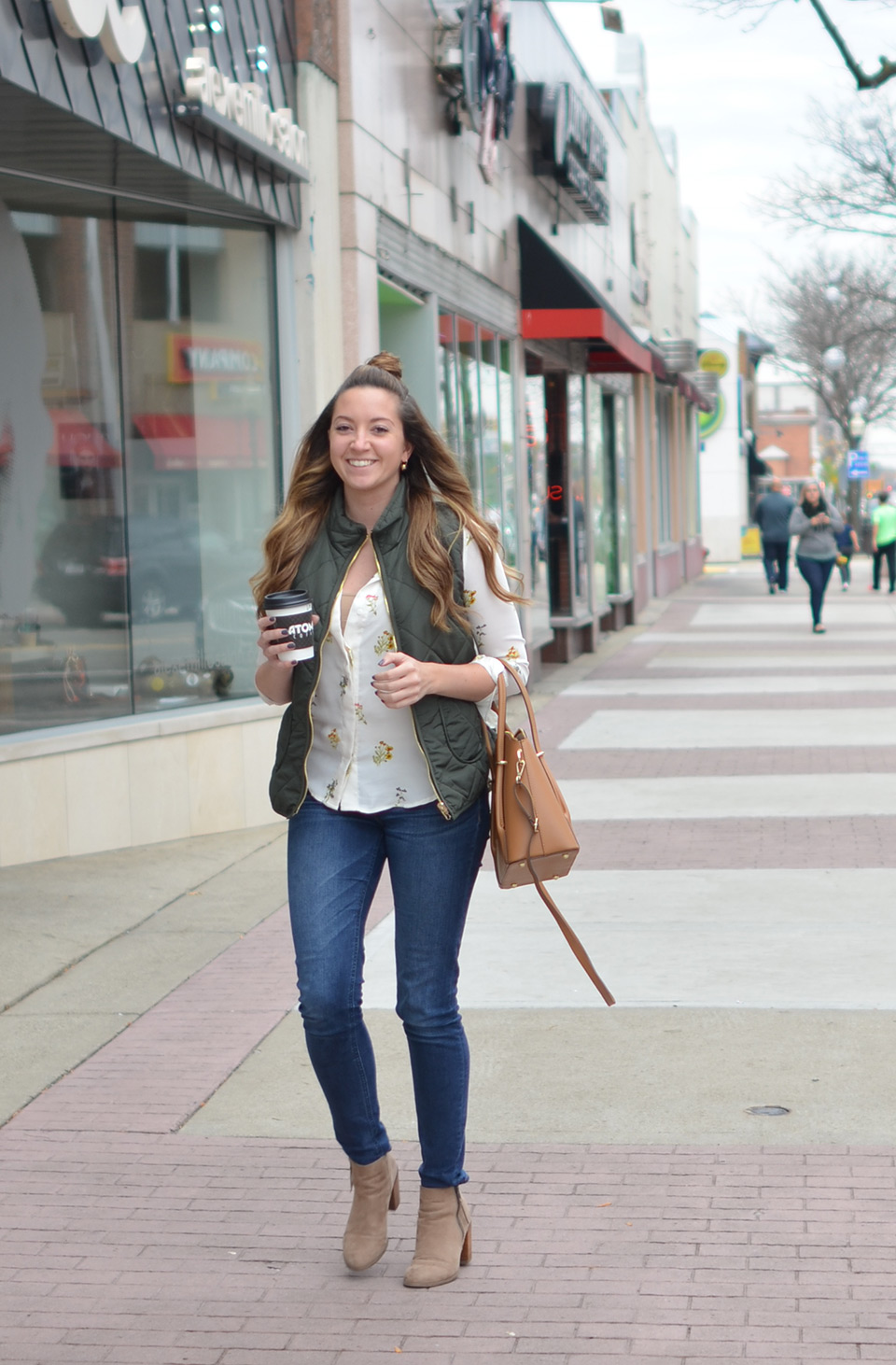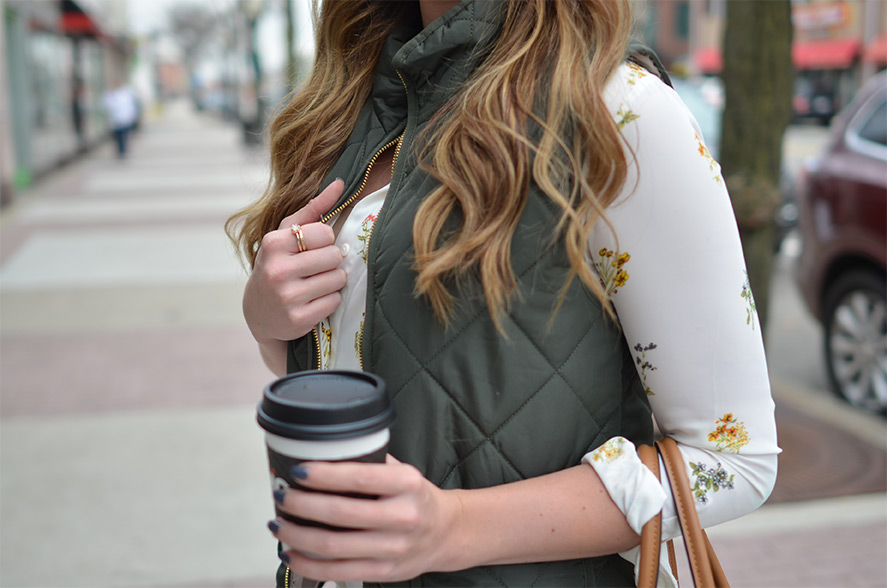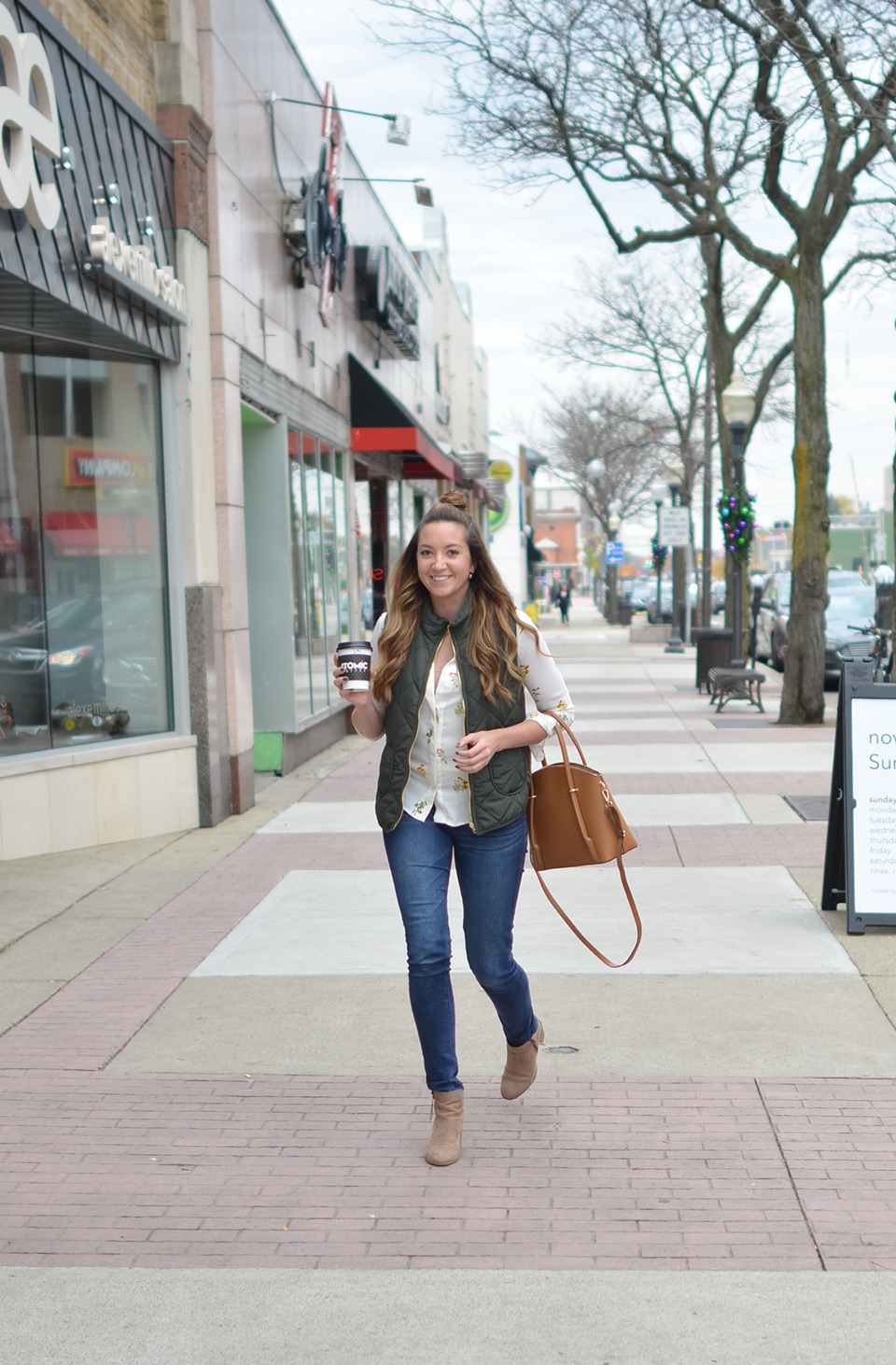 This green vest is so adorable I had to share it with you guys. The pockets have the cutest shape to them and the color is the perfect shade of green for fall. I like to pair my vests with buttons up shirts or flannels, but you can pretty much pair it with any simple top! This floral button down shirt is from H&M earlier this year and I still can't get enough of it. So cute! H&M didn't have the same exact print anymore, but I found one SO similar that would literally be just as perfect, especially for fall. Check out the link below to shop it!
Also if you are in the Royal Oak area, you need to try Atomic Coffee, it is by far my favorite coffee shop in town! You will also thank me for suggesting the lavender latte! Tastes like heaven! 😛
I will be spending the rest of the night glued to my laptop to stay up-to-date with this crazy election!
Cheers!
Sara ;*