Casual
One of my favorite pieces for fall is a large, flowy ruana! It feels like you are wearing a giant blanket you can snuggle with all day. So perfect for the babe who feels cold  24/7… Like me!
This caramel satchel is perfect for the fall! I bought it a few months ago and thought it would still be in stock, but it's not! 🙁 I will still add similar links you can find below!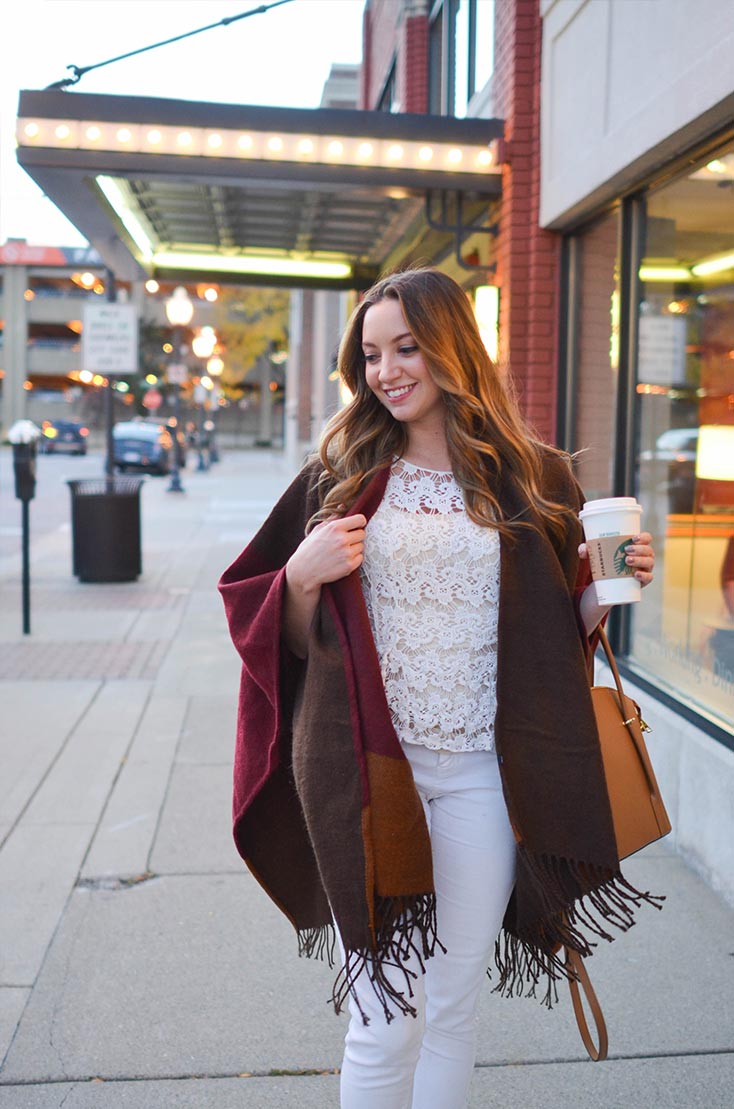 This look is perfect for work and can even transition into a cute outfit for a dinner date. Chucky heels are my all time favorite shoes for work because they make me feel dressed up but I can also wear them all day—AND be comfortable! It's a win-win. 🙂
Outfit Details:
Colorblock Reversible Ruana
White Lace Top Similar (40% off!), and Similar
Caramel Satchel Similar, and Similar
Booties
Dressy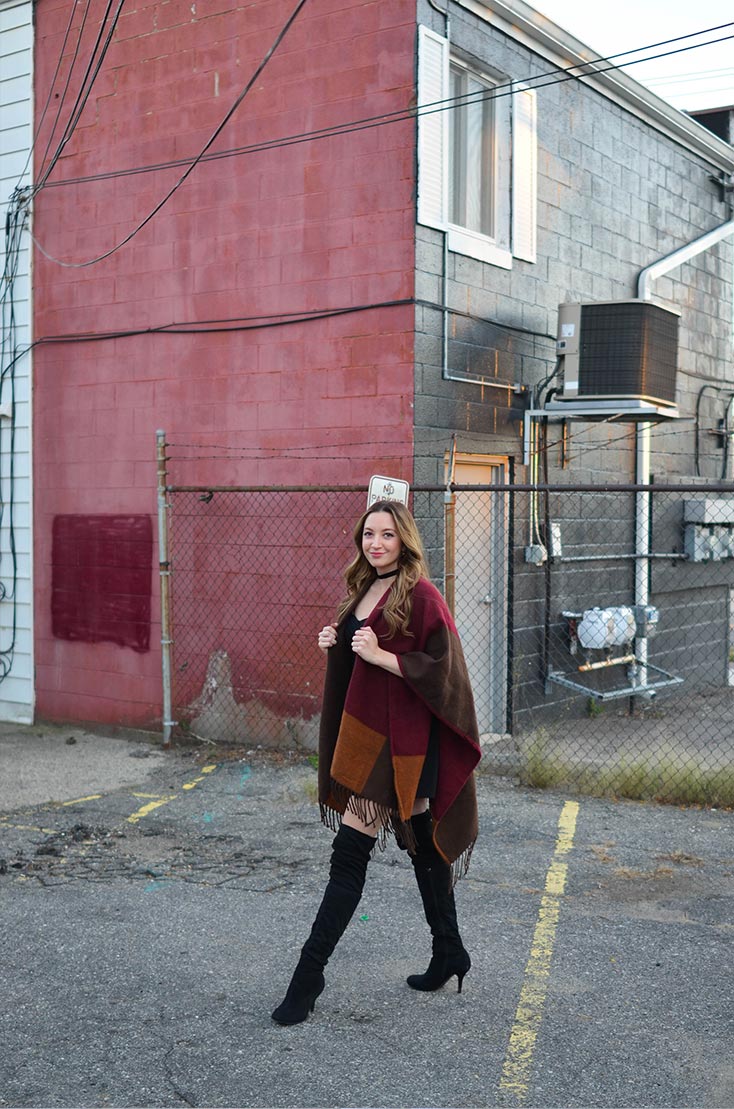 The reason I am a huge advocate for pieces like this one is because of how versatile they are. This ruana, in particular, is reversible! One side has more brown hues while the other has more red. I love how easy it is to throw on for work or for a night out with the girls.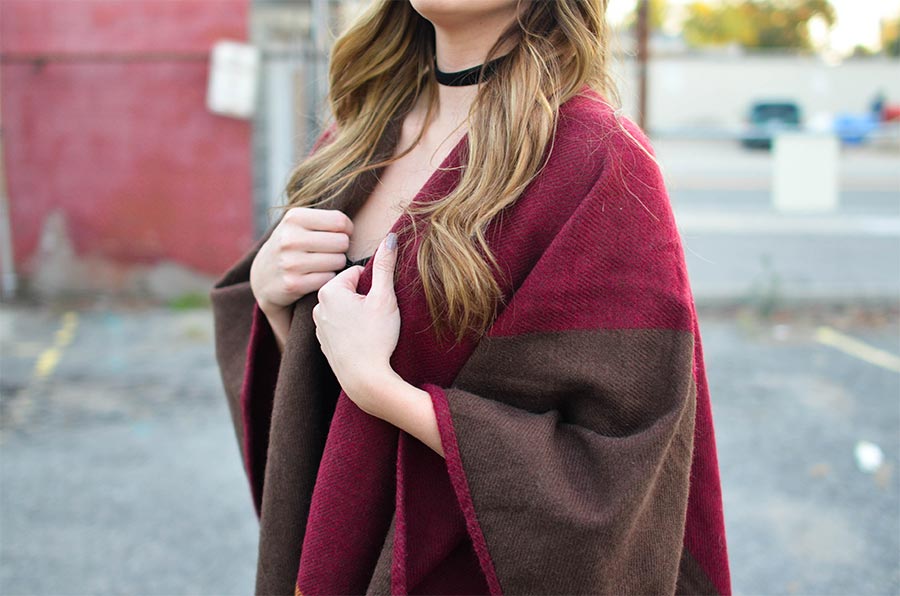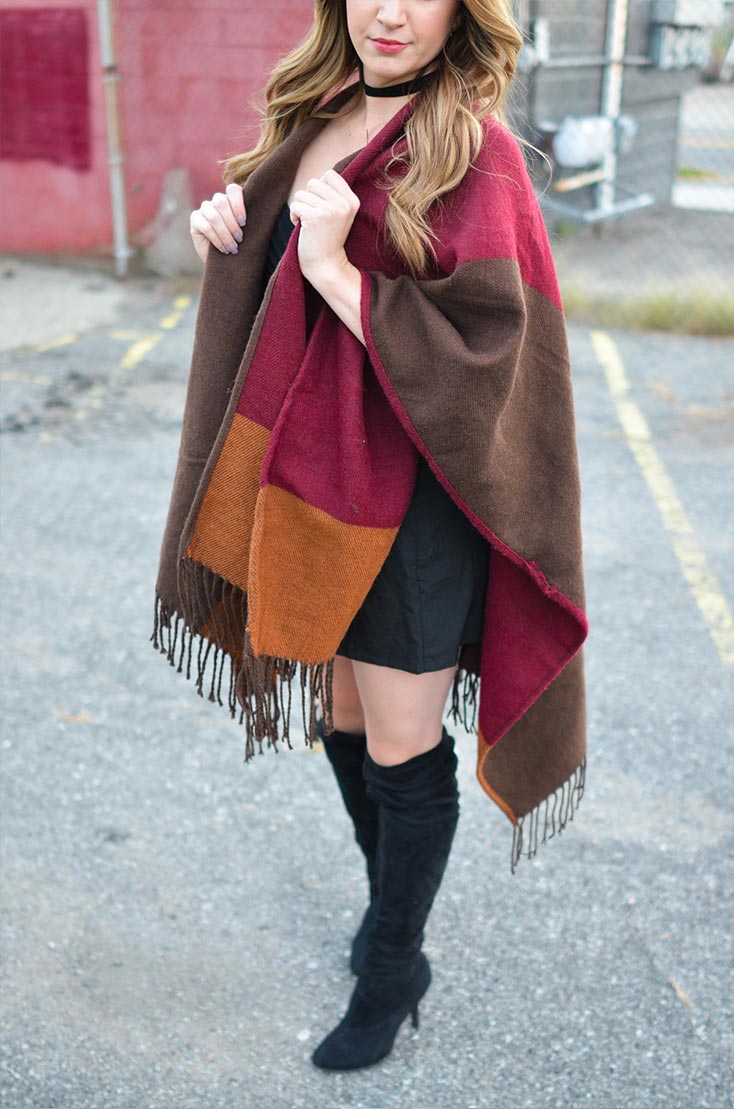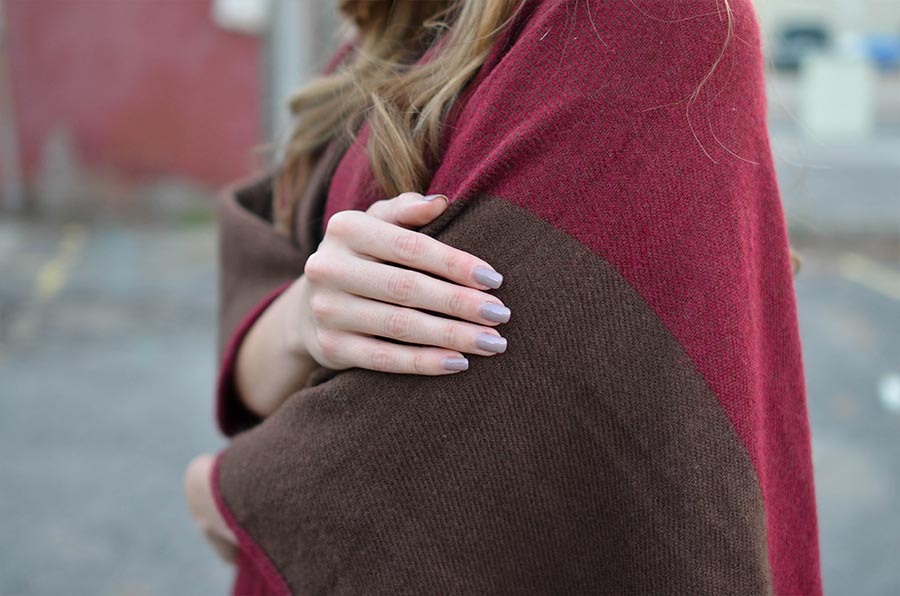 The best part about having a giant blanket with you when you go out—STAYING WARM! This is literally the perfect going out option when you live in freezing cold climate, like Michigan. When you get to the bar, just take the layer off and then you can really shine and dance the night away. On your travel back home… just throw it back on to stay warm! Couldn't work out any better 😉
I hate to admit that I have been a little MIA this past week—Halloween planning can sure keep a girl busy! Between planning your best costume yet, to pumpkin carving and painting, to attending SpoOoOoooky parties, the blogging scene can take a hit! BUT, I DO want to share with you guys how I made my flower crown for my Frida Kahlo costume this year. It was so fun! I am hoping I can get a post up for you guys tomorrow! One more day until Halloween!! Woo!
Cheers!
Sara ;*