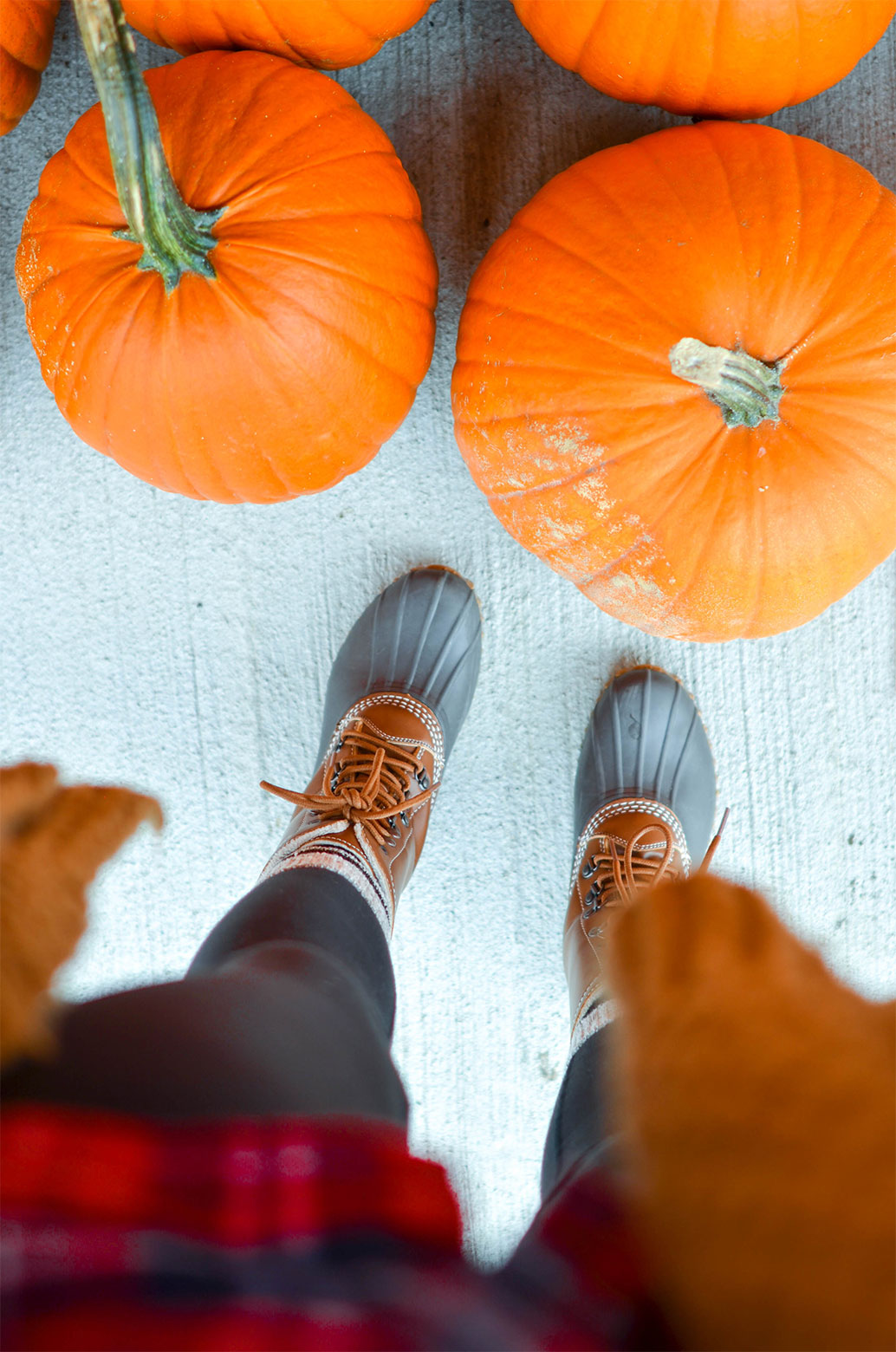 Wowza, it seems like just a few weeks ago we were complaining about how hot it was! Well, everyone here in Michigan can sure tell you that the cold air is on its way. My friend told me that she could see her breath this morning! But hey, at least we get to pull out all of our fun blanket scarves, booties and ponchos now right?!
This past weekend I was so lucky to have my amazing roomie drive a bunch of us up to her hometown in the Upper Peninsula! The tight squeeze in the back of the car was SO worth all of these memories. People always rave about how beautiful the trees are up there during this time of year, and I must say, you HAVE to go experience this! No matter how much write, I don't think anything beats going up there and seeing it for yourself. Sometimes I think people forget how beautiful the UP is… not to mention RELAXATION. It is literally the complete opposite of living in a hectic city… if you ever need to step back and clear your head—this is where you do it!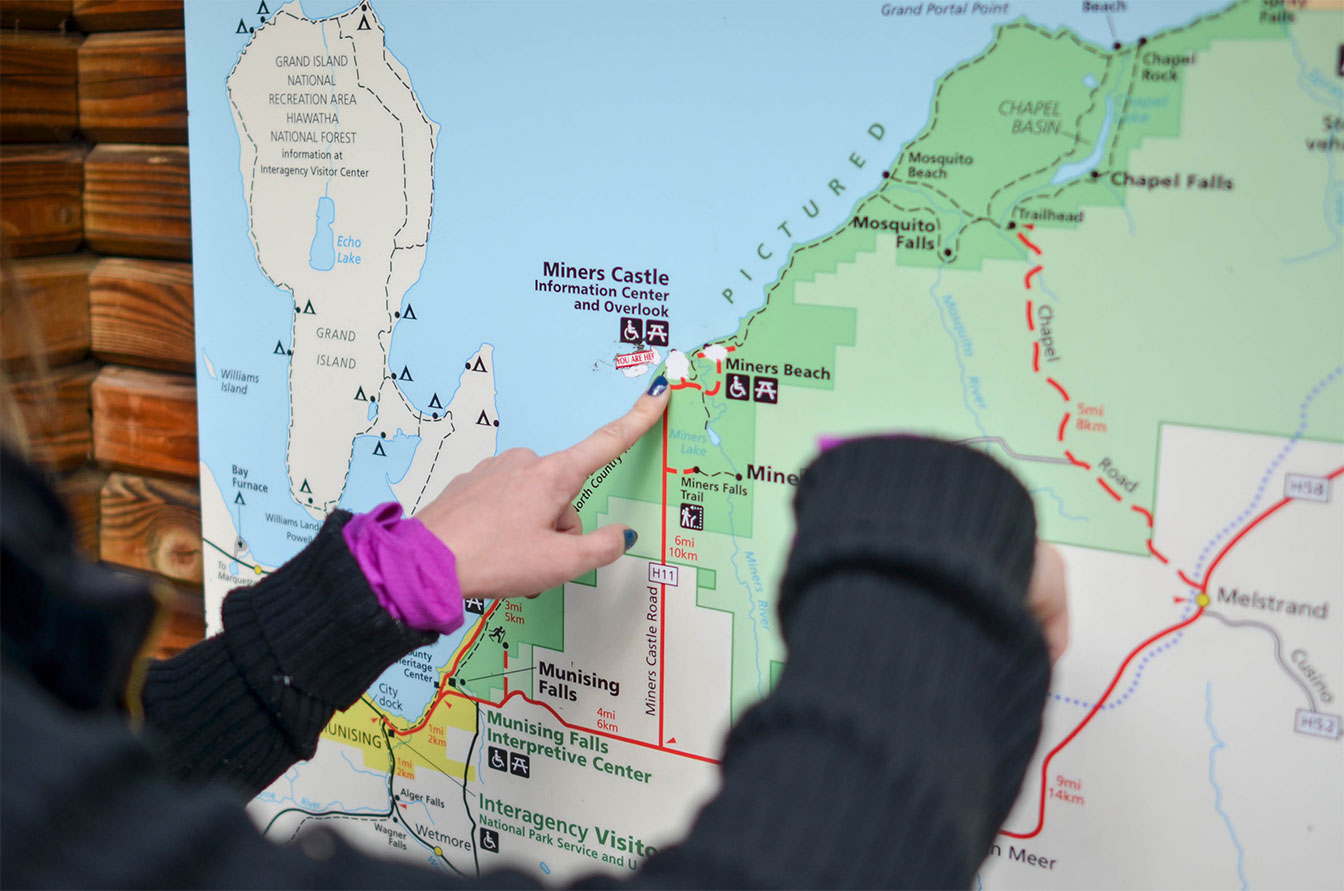 Our adventure started off Saturday afternoon. We originally planned to do the 13-mile hike around Pictured Rocks, but we quickly realized that wasn't practical with the late start we got. Not to mention, it is very easy to pass the signs for this park! I think we passed the road we were supposed to turn on about 5 times. If you are ever in the area and experience the same problem just remember to turn where you see a giant sign for the Sunset Bay Motel.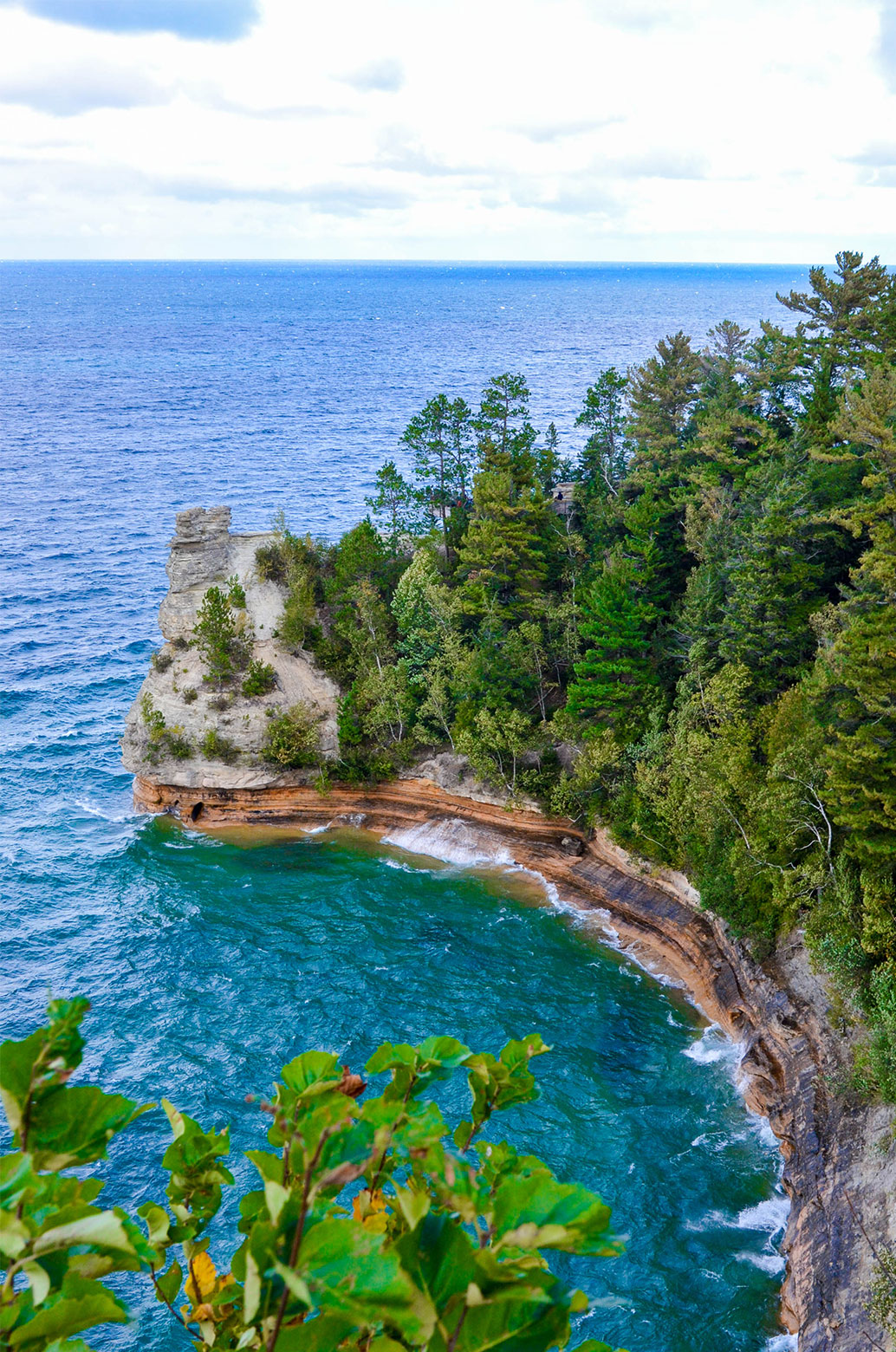 Even though we weren't able to do the really cool hike, we were still able to find some good photo-op spots!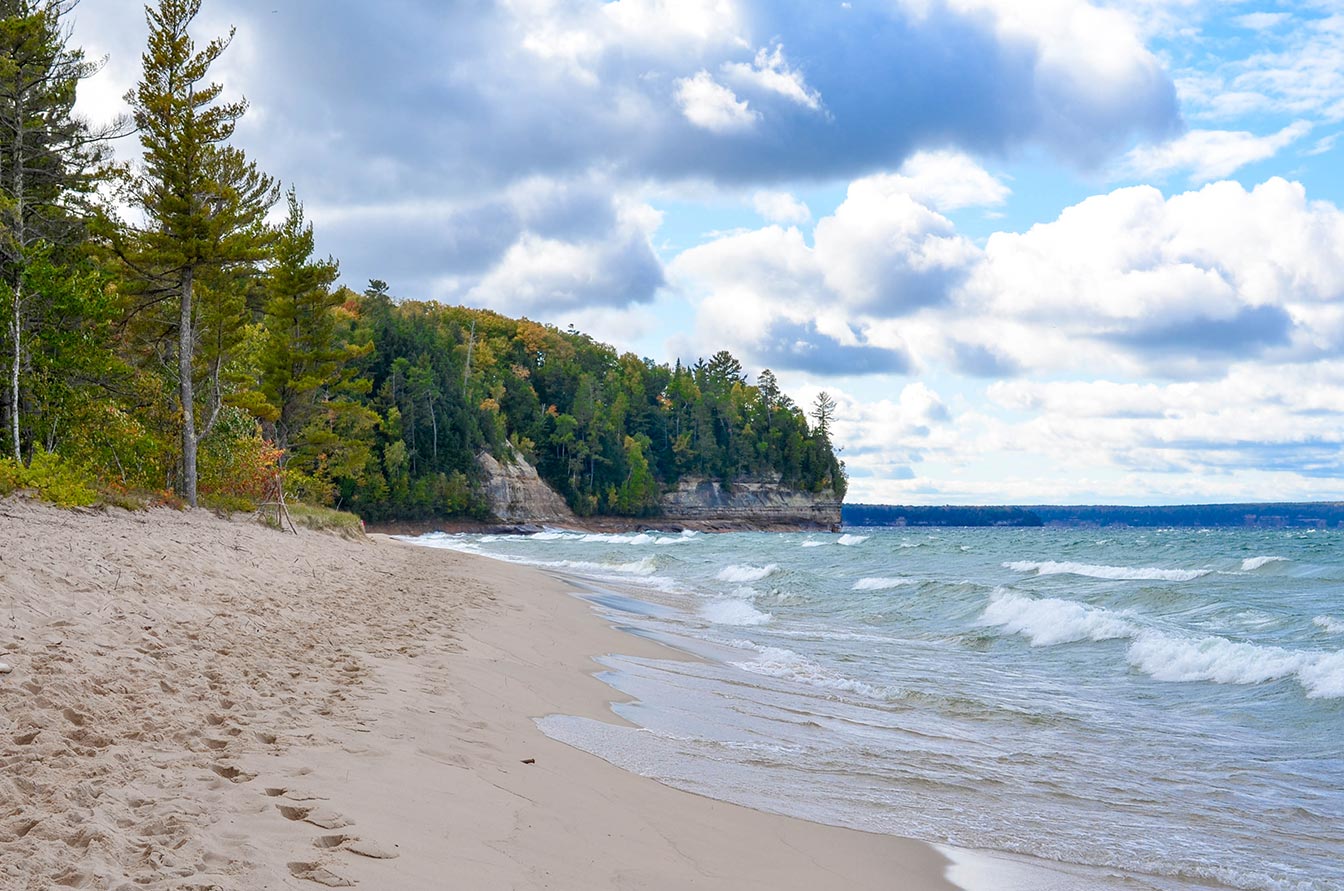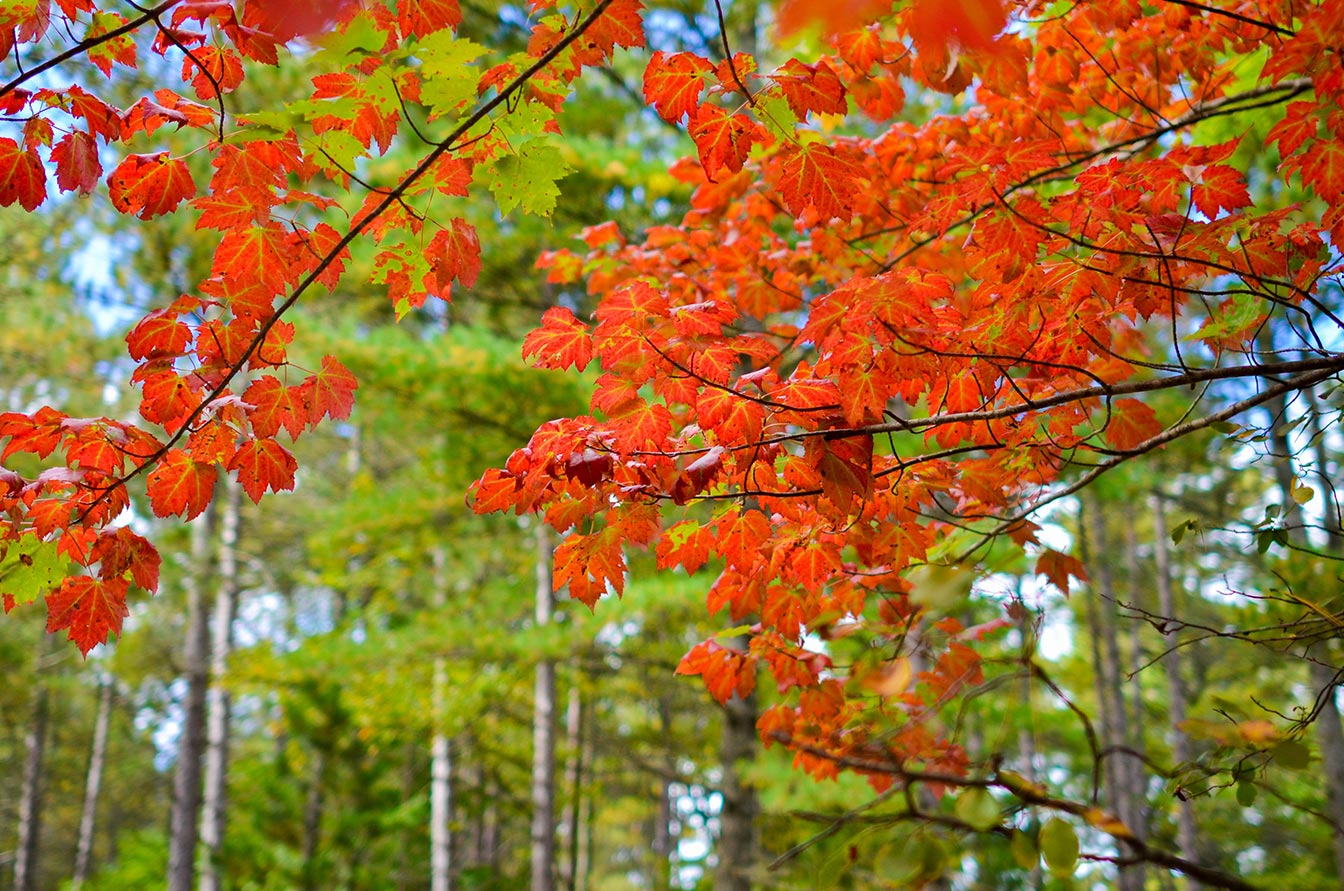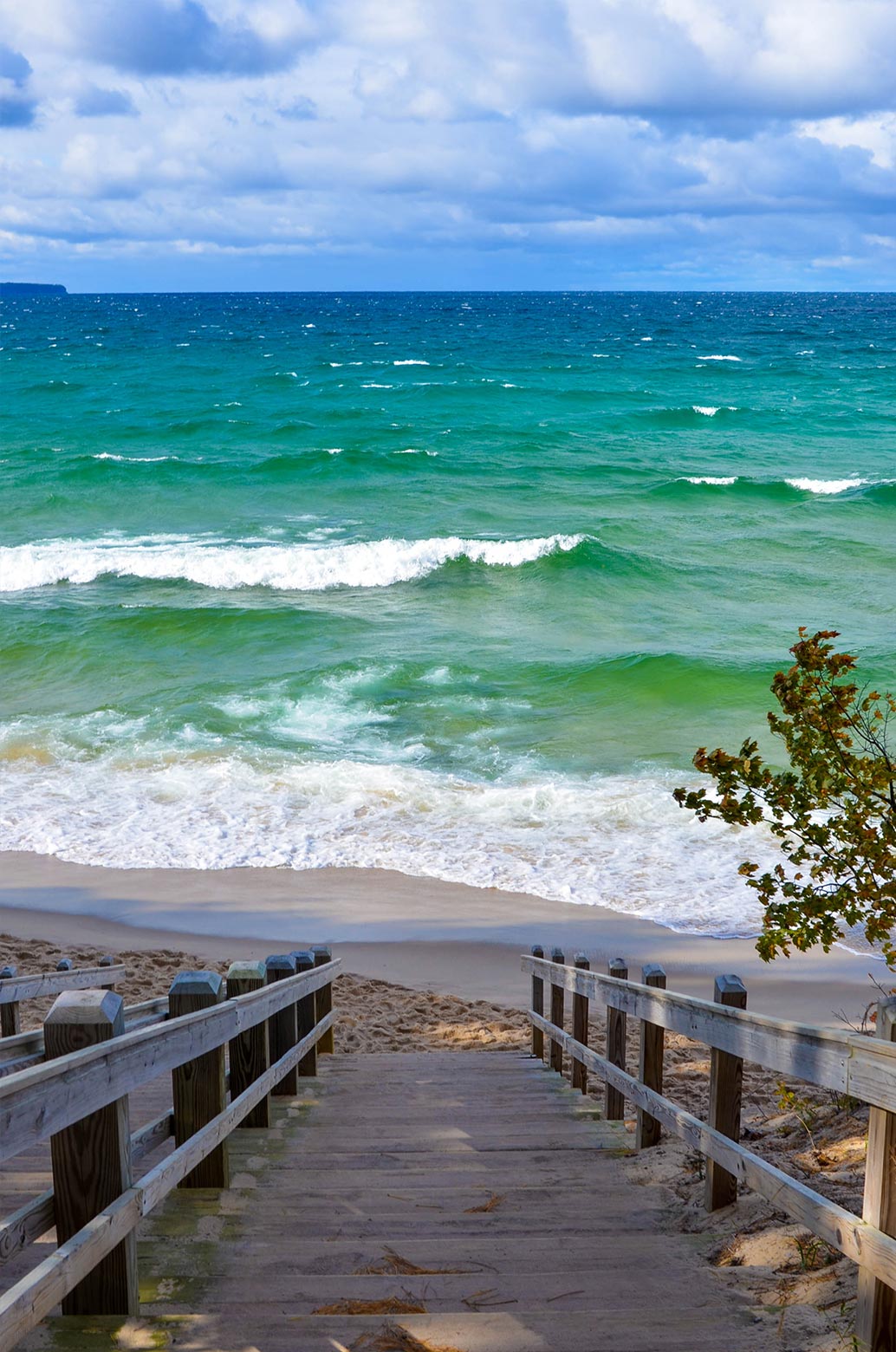 After hitting Miners Beach, we were finally able to find a hiking path that led us around the coast toward the famous rocks!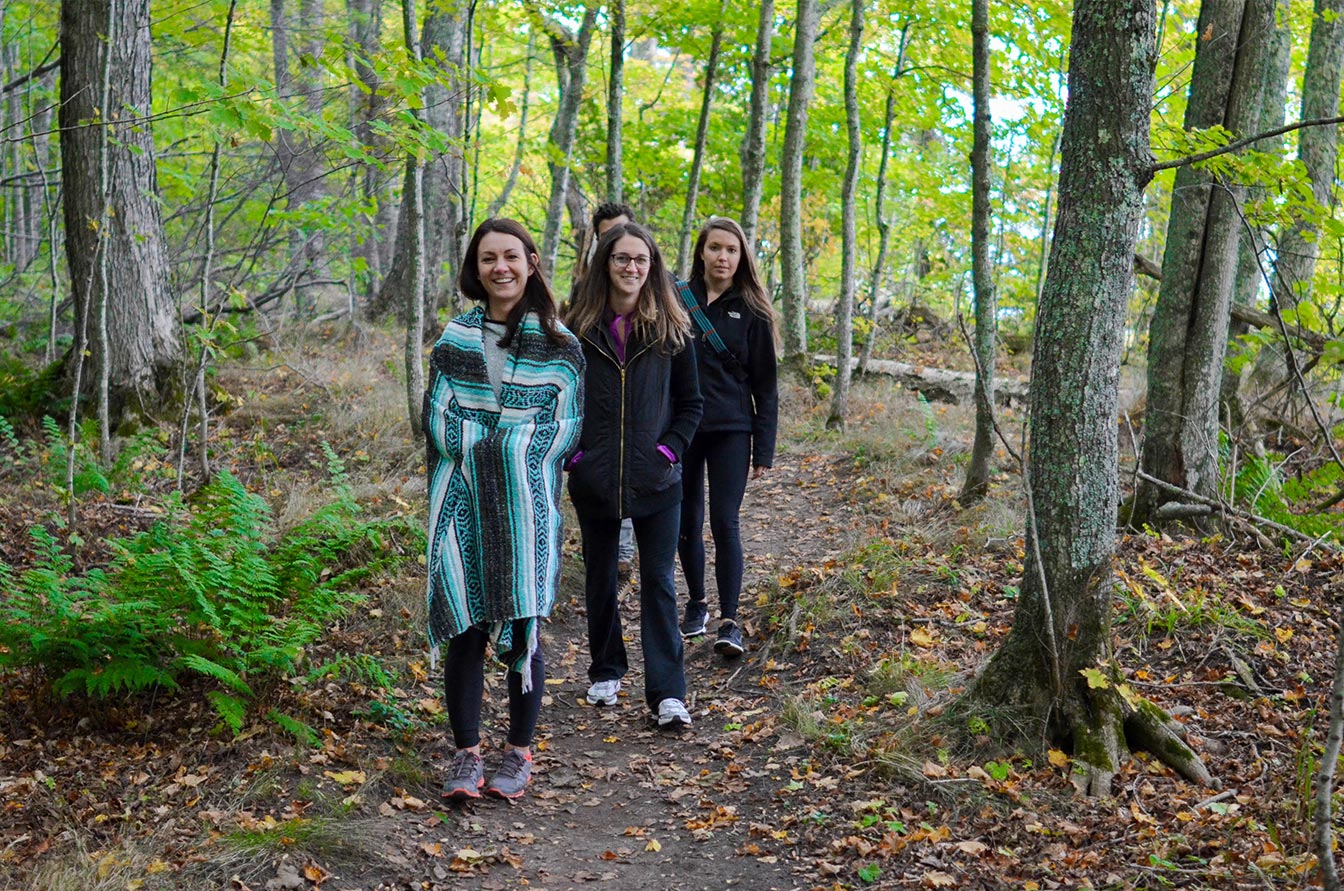 After hiking for a bit, we came up to the drop-off path that led to the water. We decided to go check it out because why not?! Well we walked down and BAM! We found an AMAZING view! Our breath was literally taken away, we couldn't believe we had finally found such an amazing spot without having to hike too far!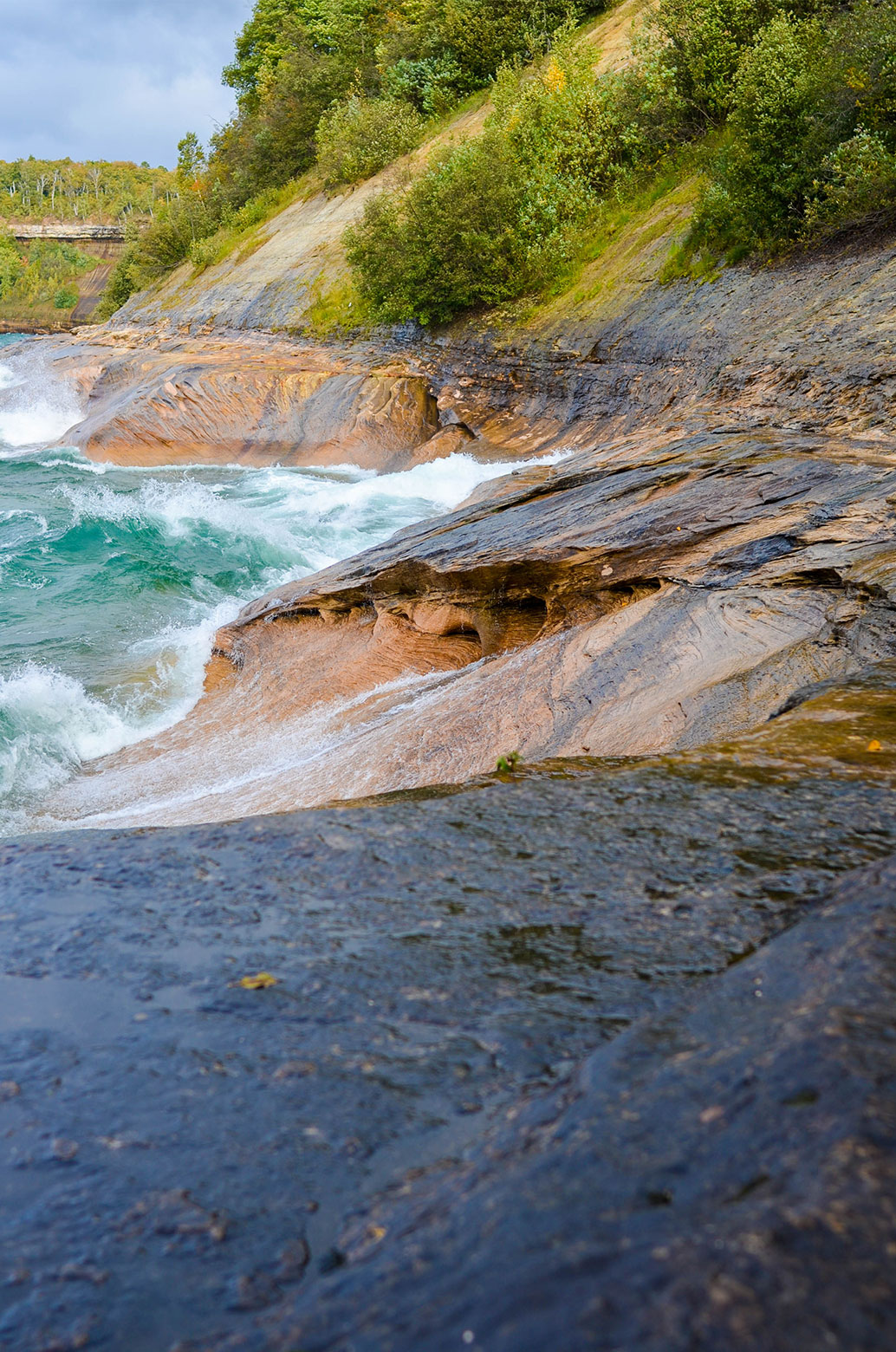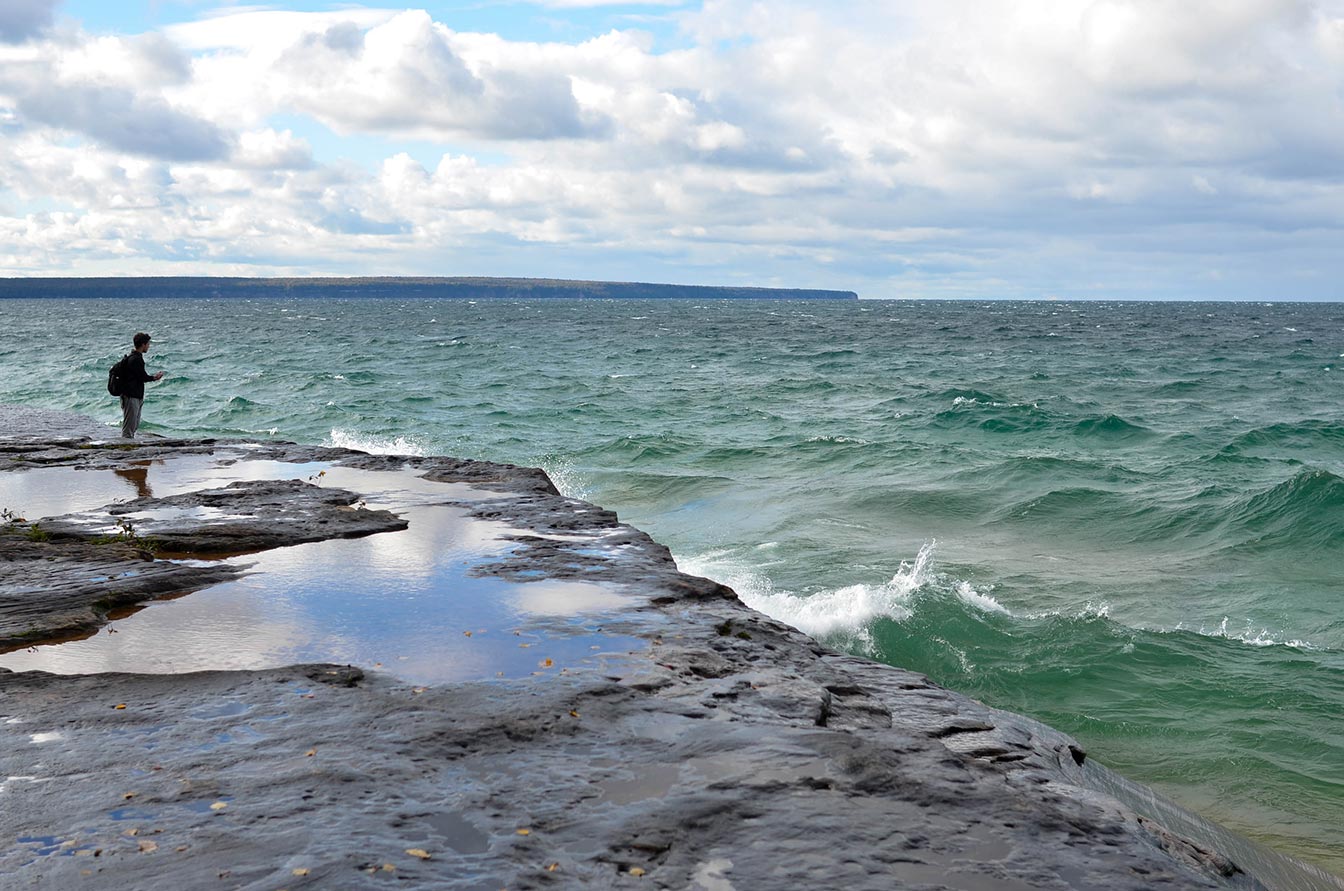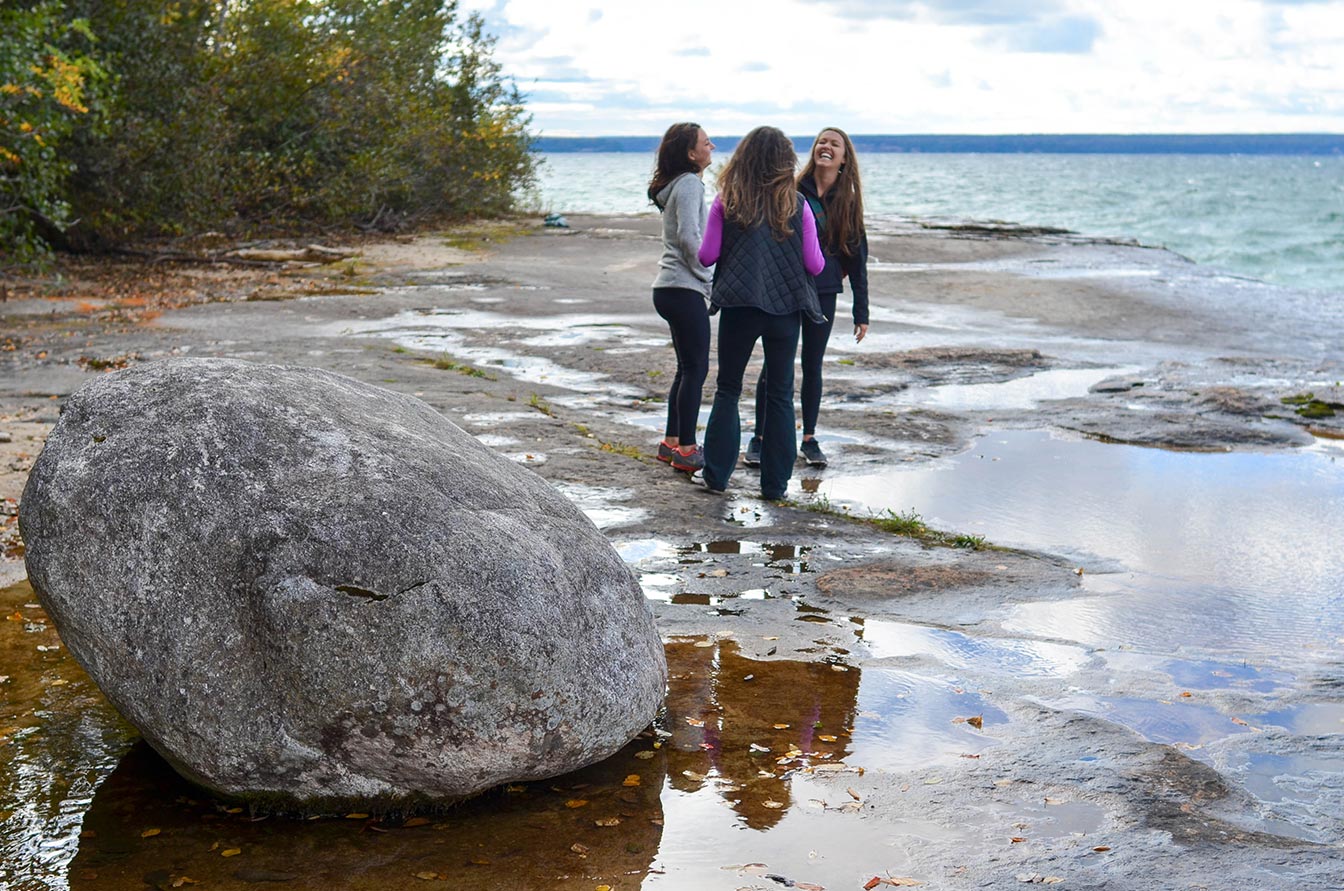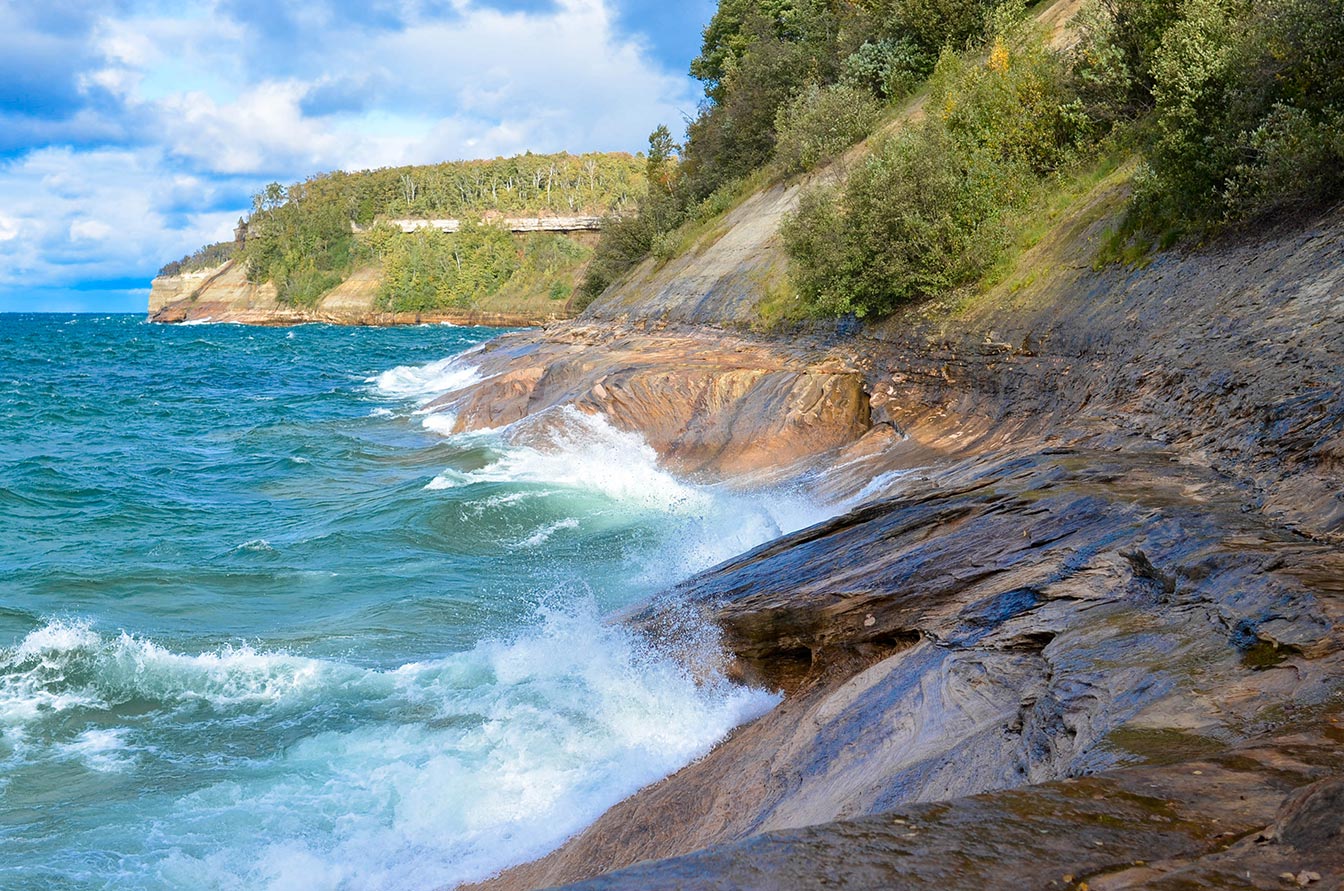 I think we ended up staying in this spot for more than a half hour because we couldn't get enough of the view! I am sure the pictures speak for themselves.
We even made the time for some dorky jumping in the air shots, because why not? ?
After leaving the Pictured Rocks area, my roomie wanted to show us a cute little bar in a town nearby and we warmed up with some hot totties, of course! ? While driving around, we couldn't help but stop to take pictures of the leaves! I couldn't get over the colors…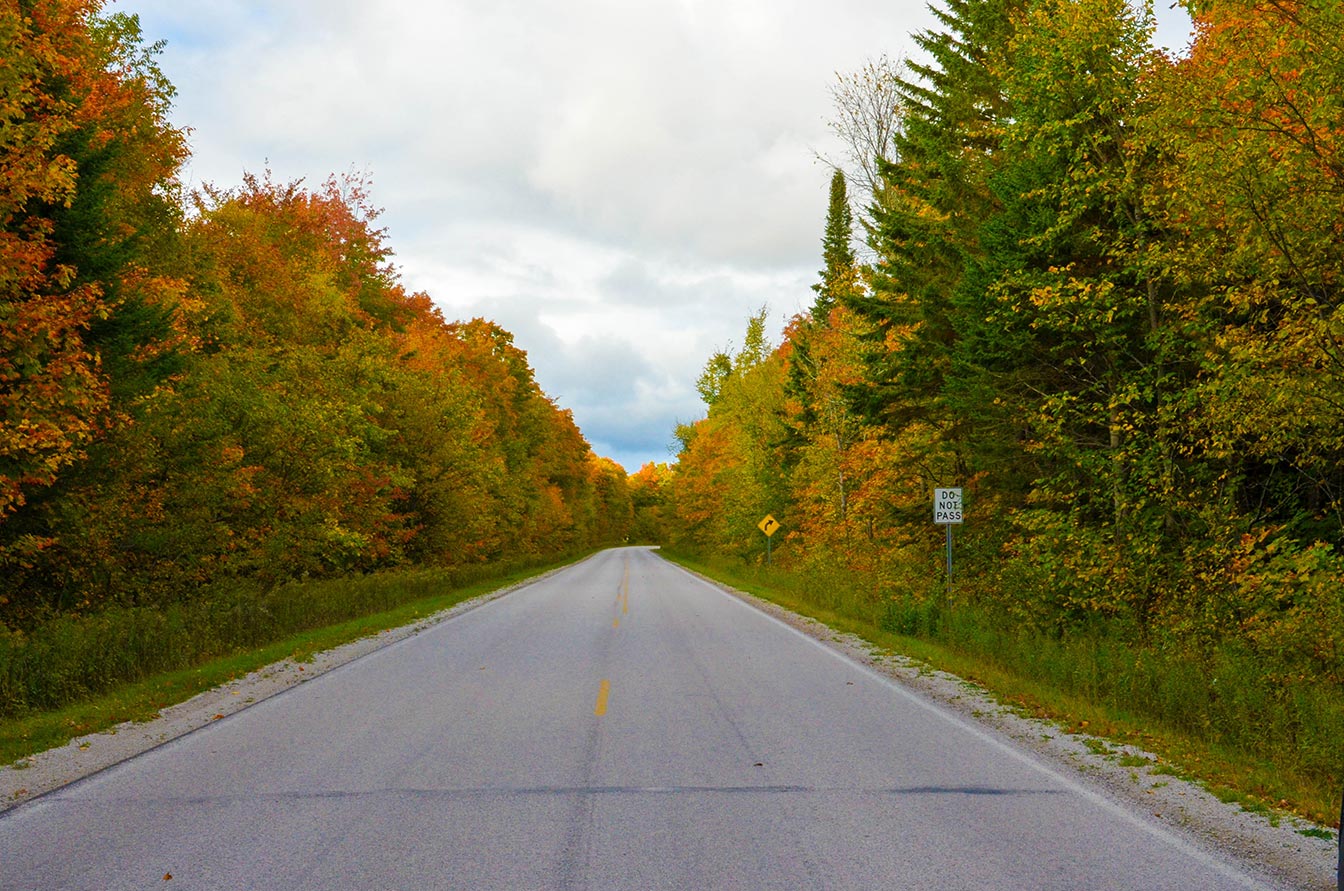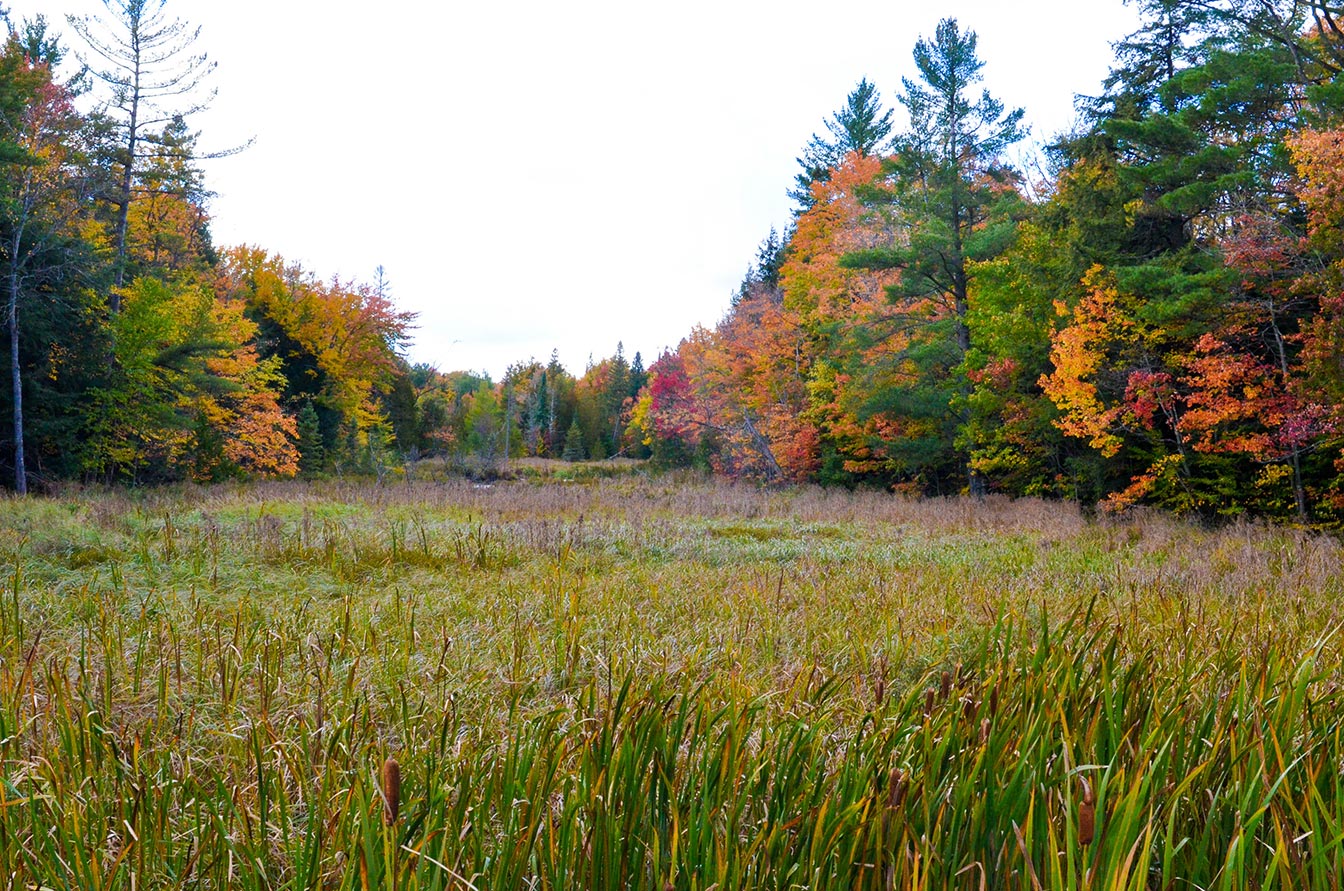 On Sunday morning we were able to stop at the Tahquamenon Falls before making our 6-hour trek back home! I am so glad we were able to squeeze this in. I have been here once before (which was amazing because I was able to spend all day playing in the lower falls with my best friend) but I will say that the changing colors of the leaves really makes for a beautiful sight.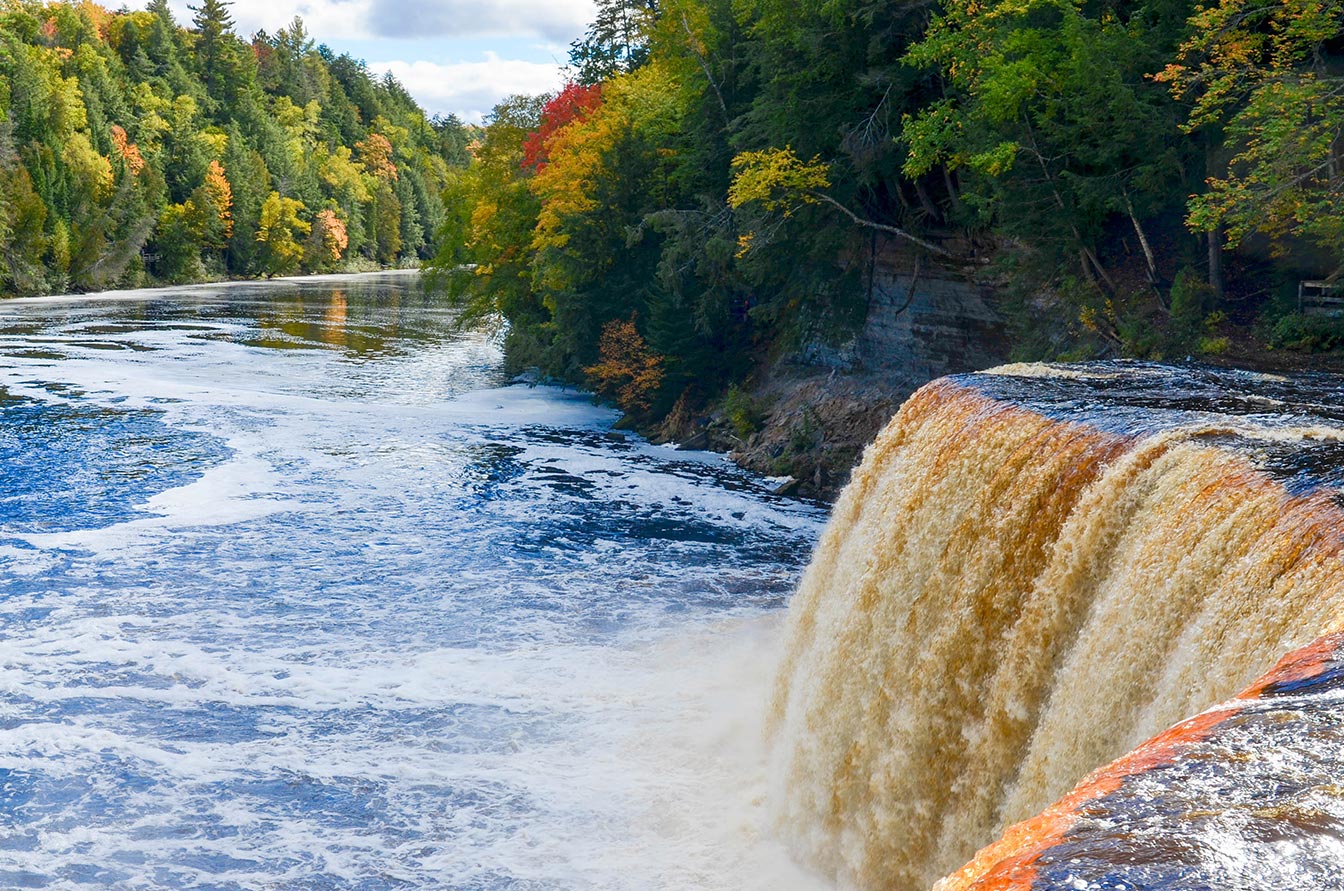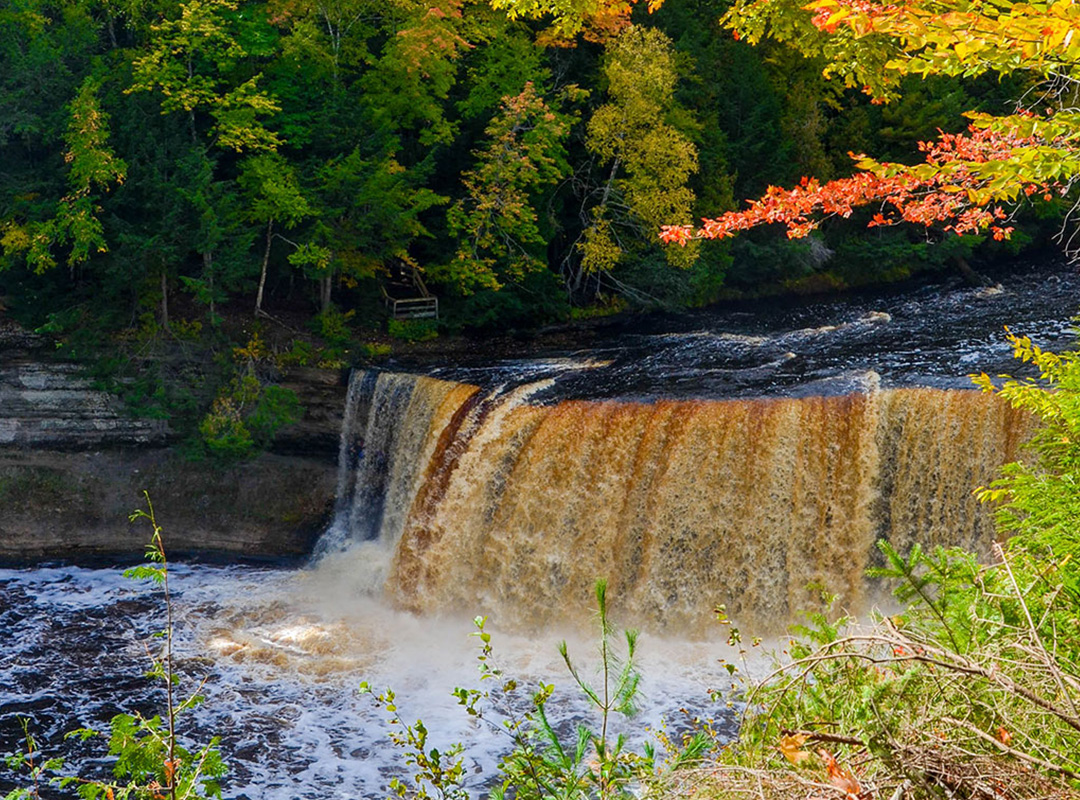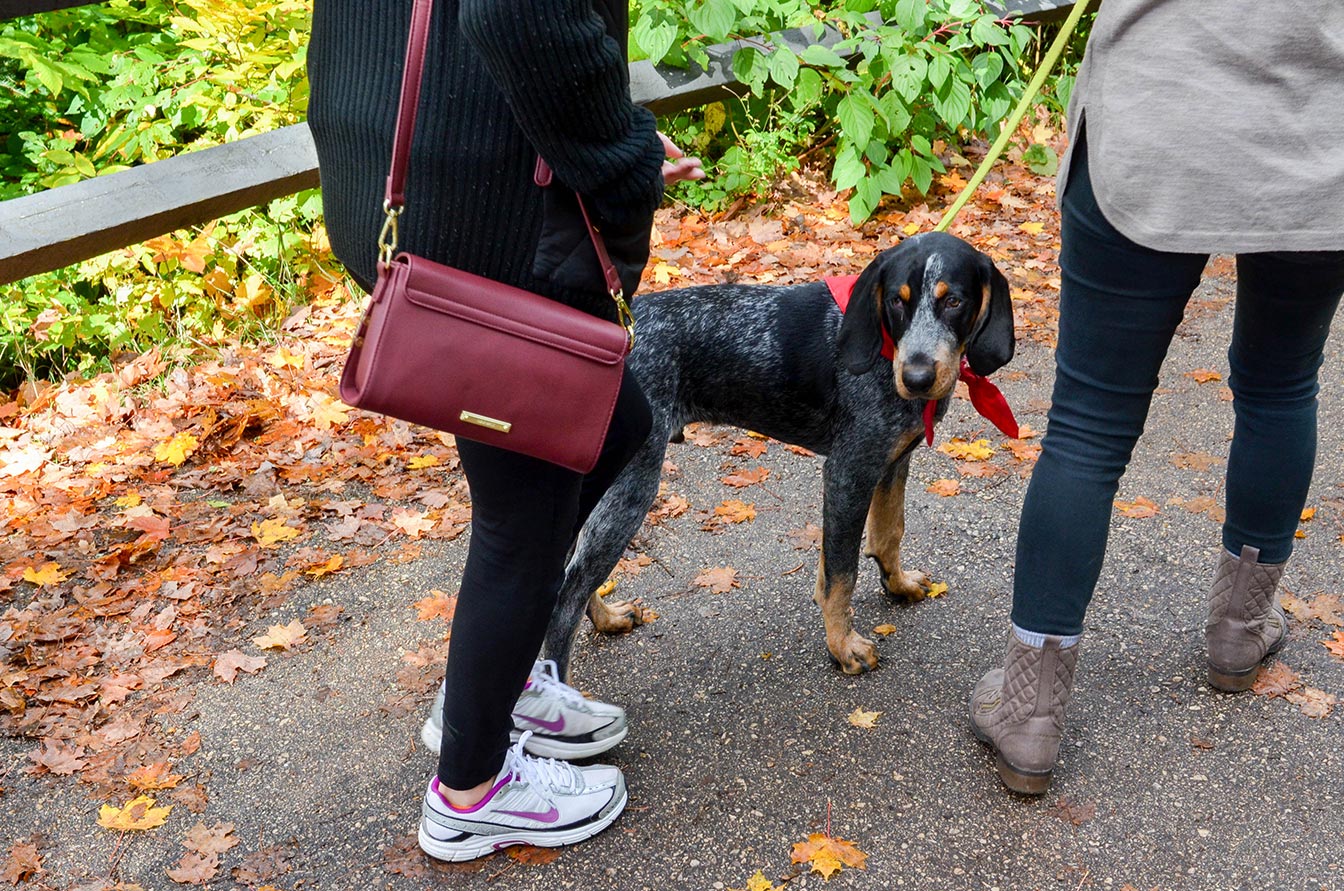 Can't forget a picture of Mr. Louis Lemon! He was so full of energy all weekend and it was refreshing to spend a weekend with a cute pup like him! Oh, how I miss my parents' dog, Bailey. Dogs bring so much joy to your life… but my 20-something-year-old brain keeps telling me to stay away from that responsibility for right now. Let's hope I can become a doggie mama sometime in the near future when I have the time! ?
This trip was seriously SO needed. It is so extremely important to get away from your everyday life and really unwind. Our lives are so hectic every day and we need that balance. Nothing is more relaxing than spending some time in the UP, wish I could have stayed longer! But don't let the long drive scare you away from a weekend trip! It was so worth it and we were still able to squeeze so much in. Hopefully, I can camp and get the true nature experience next time I am back! ?
Huge thank you to my amazing, thoughtful, compassionate roomie and great friend, Bri, for inviting us on this awesome weekend getaway and opening your home up to us. Still missing that delicious steak dinner we had Saturday night! Will have these memories for a lifetime.
Cheers!
Sara ;*