The city of brotherly love!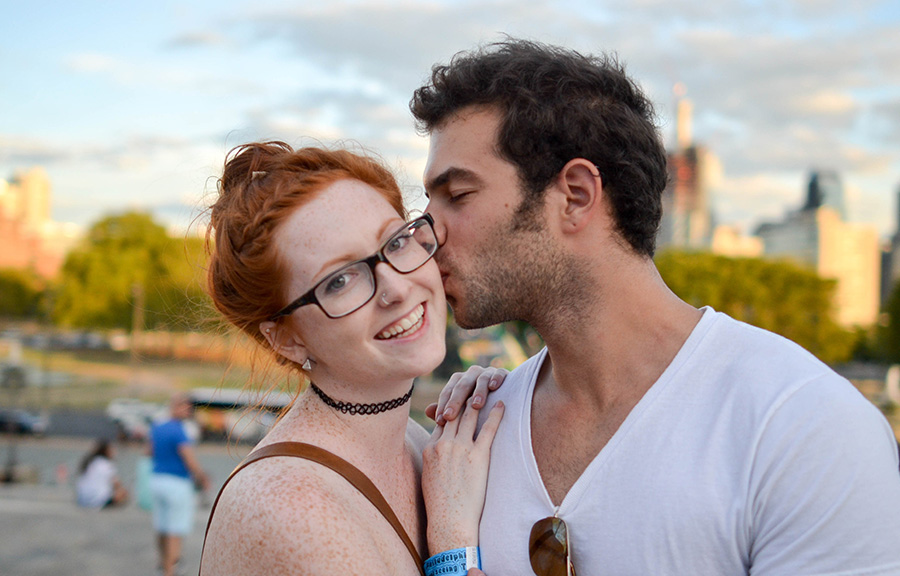 The main reason for my visit to Philadelphia was to see these two love birds. Oh and for the endless soft pretzels… sorry not sorry! But really, I couldn't have asked for better hosts! Also had an awesome time with my travel buddy, Trevor! Emily and Chuck moved to Philly about a year ago to pursue their careers after college, and I must say, they are killing it! Emily is a freelance artist and you should check her work out here. No, but seriously, it's amazing. Not to mention, they also have two little pet ratties, that I surprisingly couldn't get enough of! So we had to do an impromptu photoshoot… of course.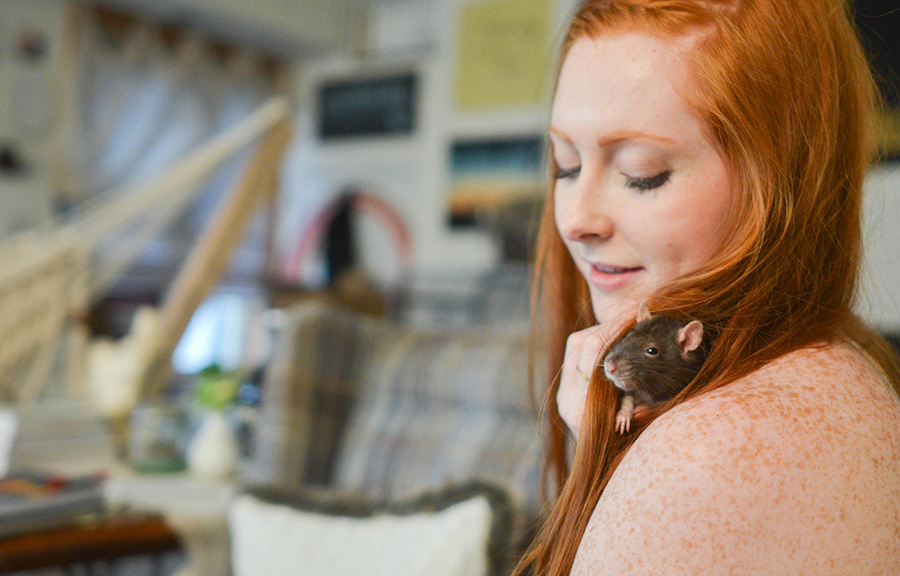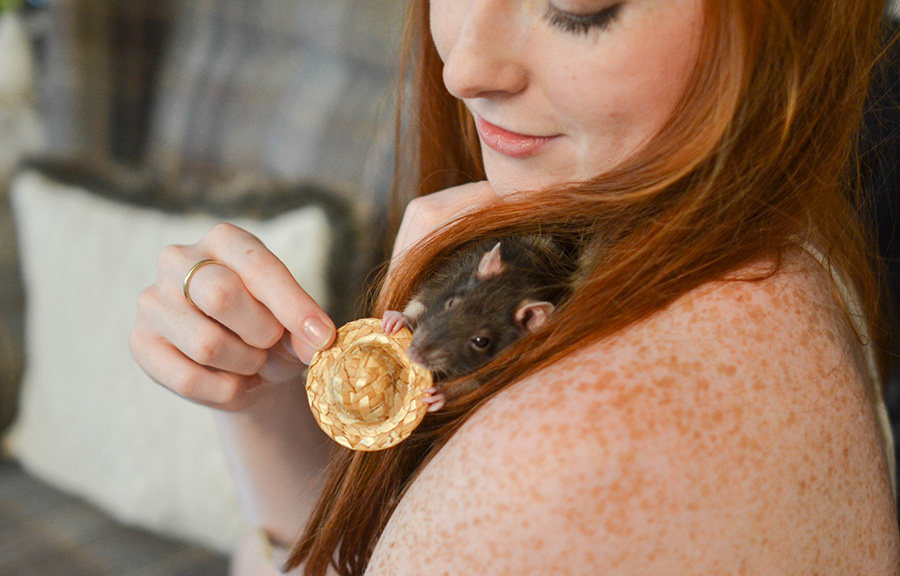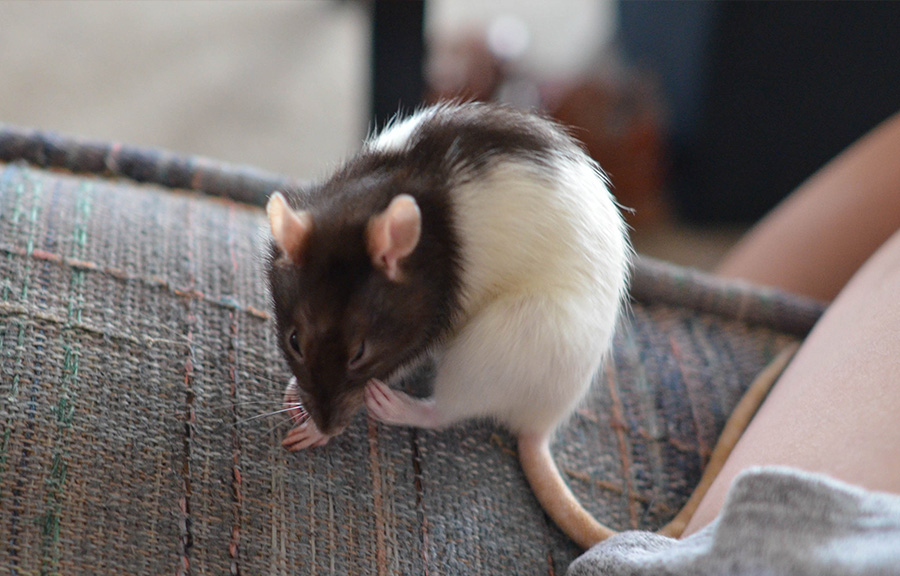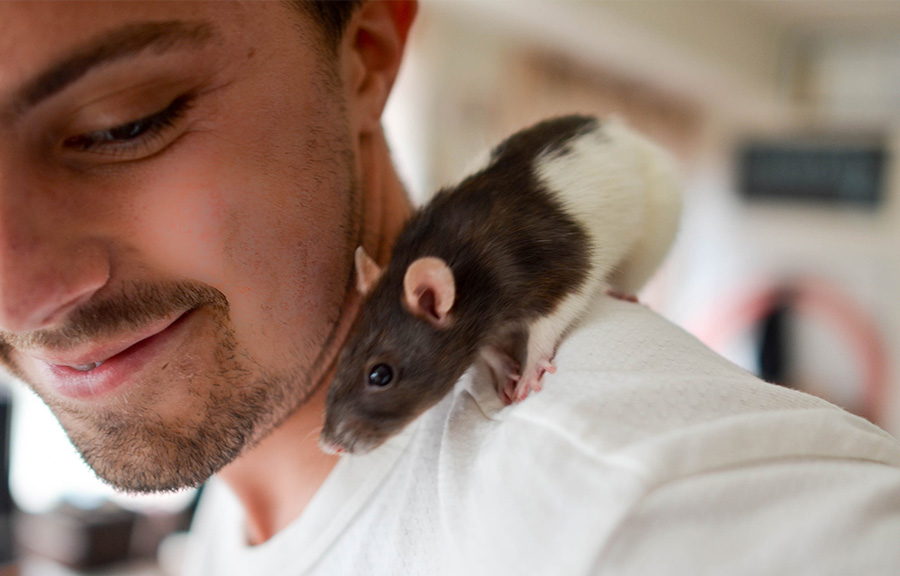 I also had a blast going into full tourist mode on that Saturday. We all decided to buy tickets for a sightseeing tour on a double decker bus! I can't tell you how many times we almost got our heads chopped off by the tree branches up there! But the scenery was worth it. I loved learning so much about the history of Philadelphia. The east coast has so much history, it is a great change of scenery that's for sure.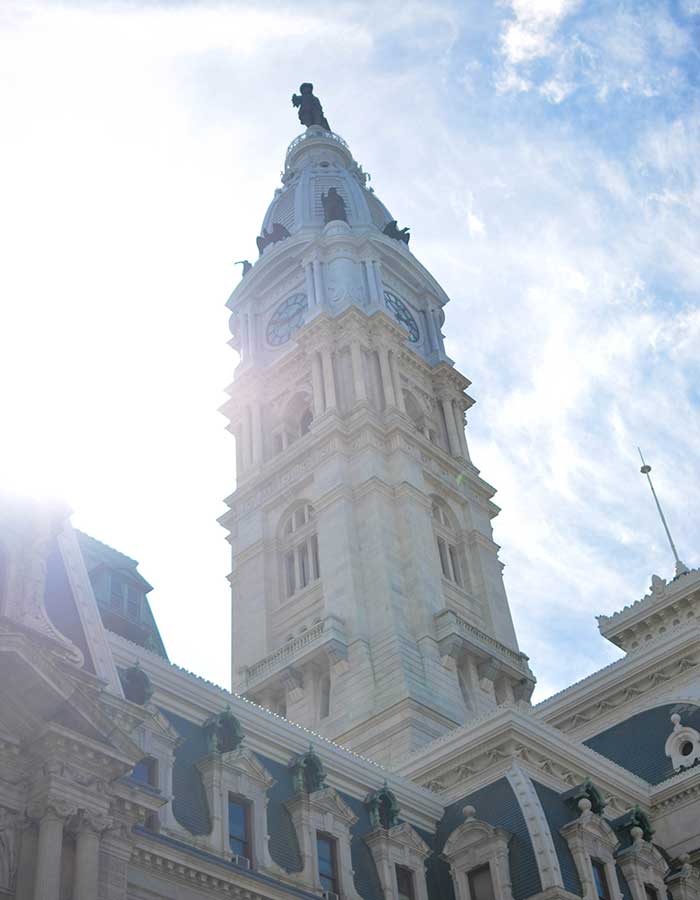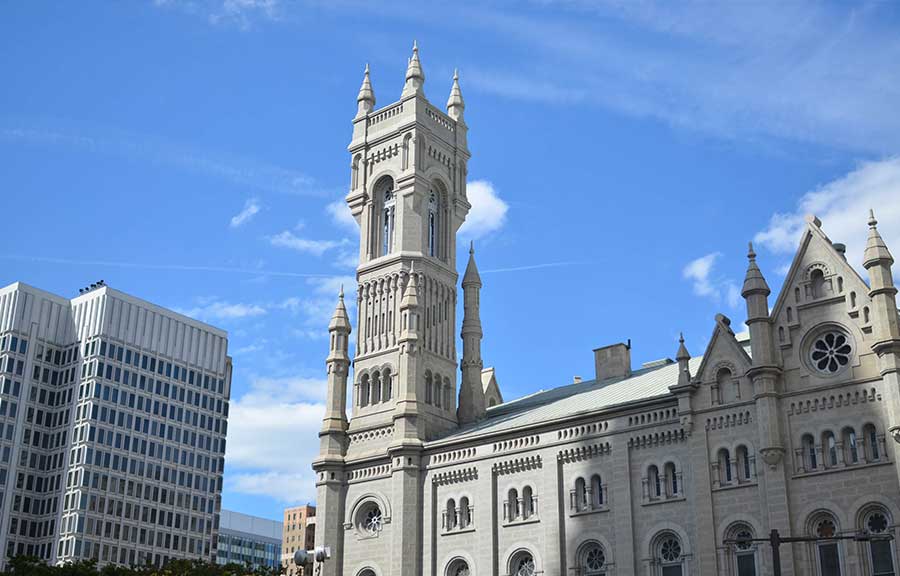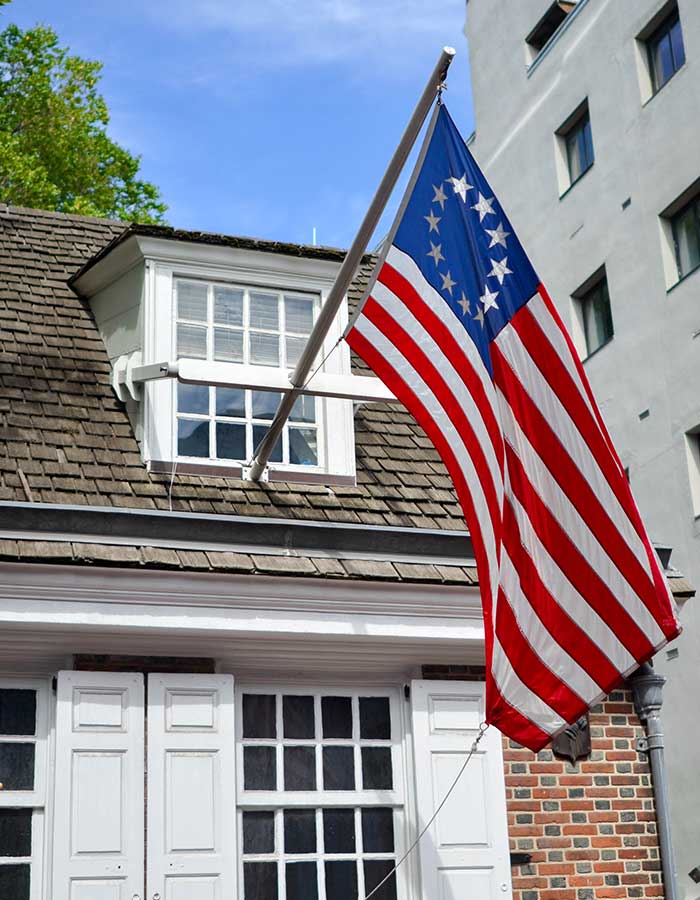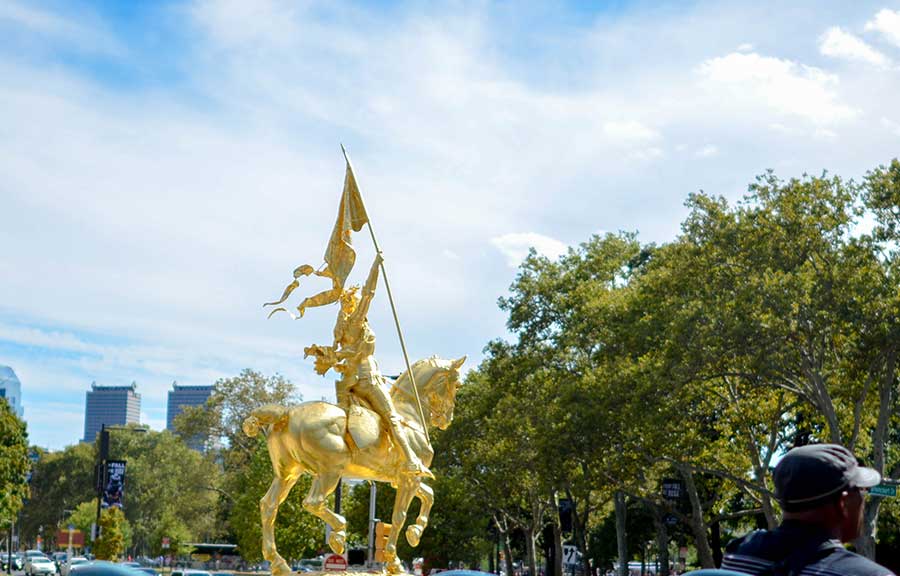 If you ever get the chance to visit Reading Terminal Market, I highly suggest! There so many little food counters, I was overwhelmed! But you are bound to find something delicious to eat, even for the pickiest eaters.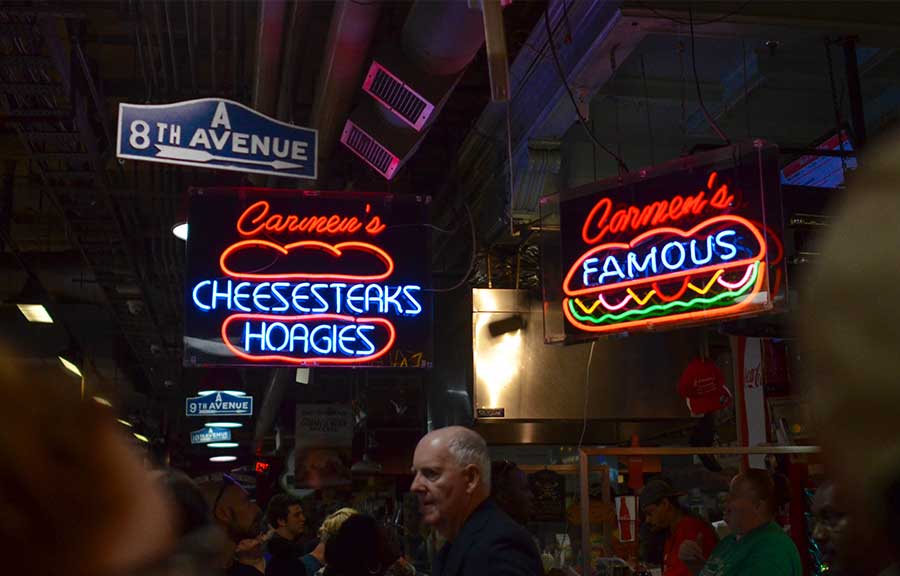 I also learned that the sculptor, Robert Indiana, who created the LOVE sculpture made the "O' crooked on purpose! He did this because he thinks that love is not perfect… Oh, but he has also been married 3 times…lol.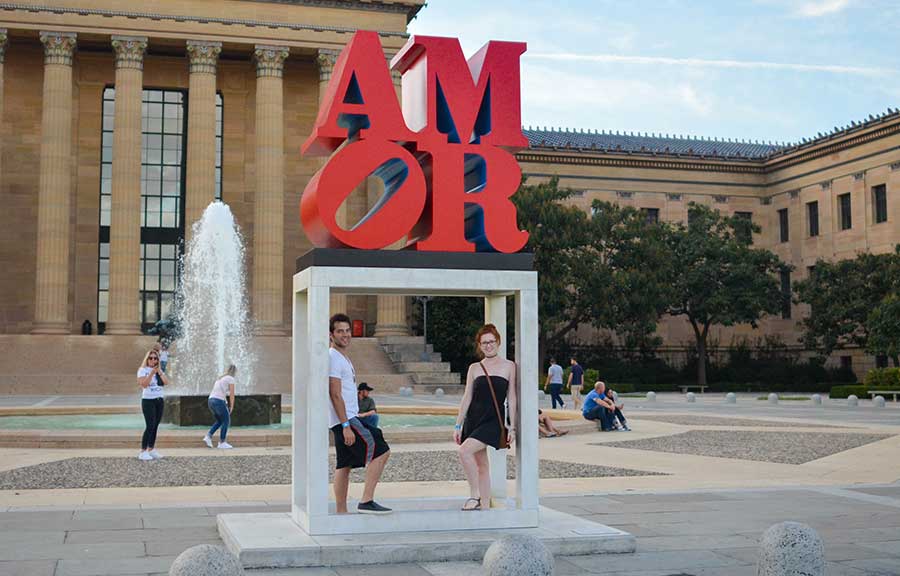 And of course, I had to get the typical pictures in front of the AMOR piece!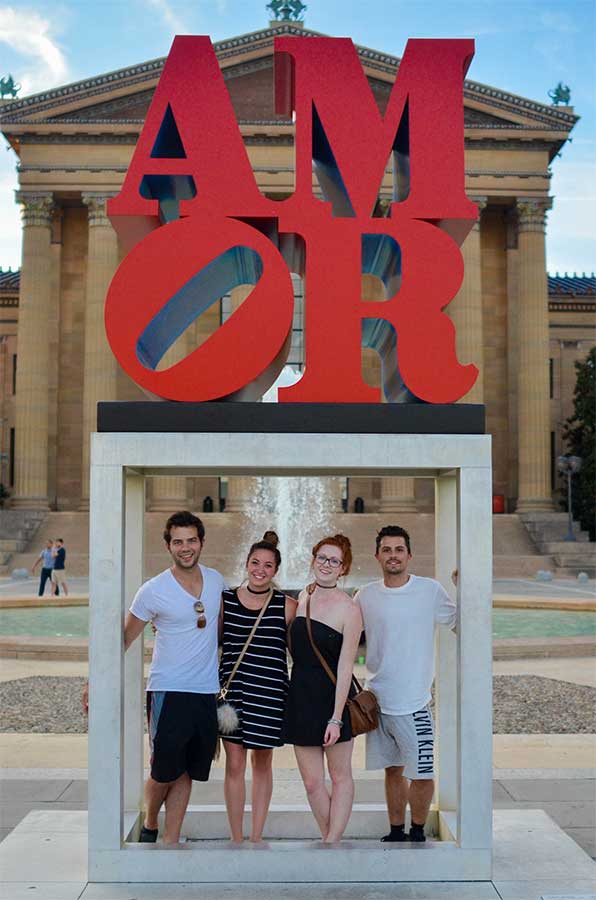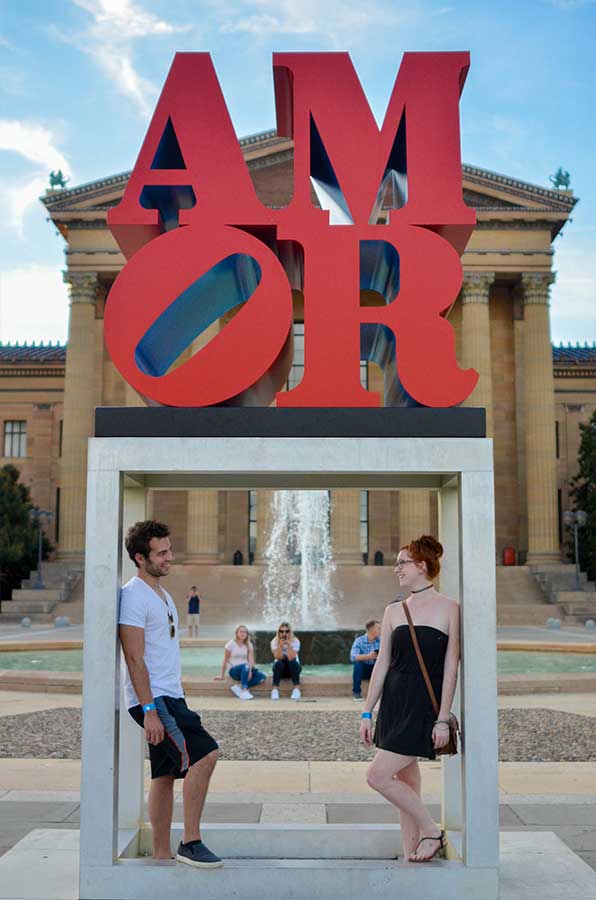 One of my favorite moments of this trip was being able to see Emily's artwork being showcased at Front Street Cafe! I was in complete awe seeing all of her work being displayed throughout this super cute café… I felt so proud of her! She is doing what she loves and pursuing her dream.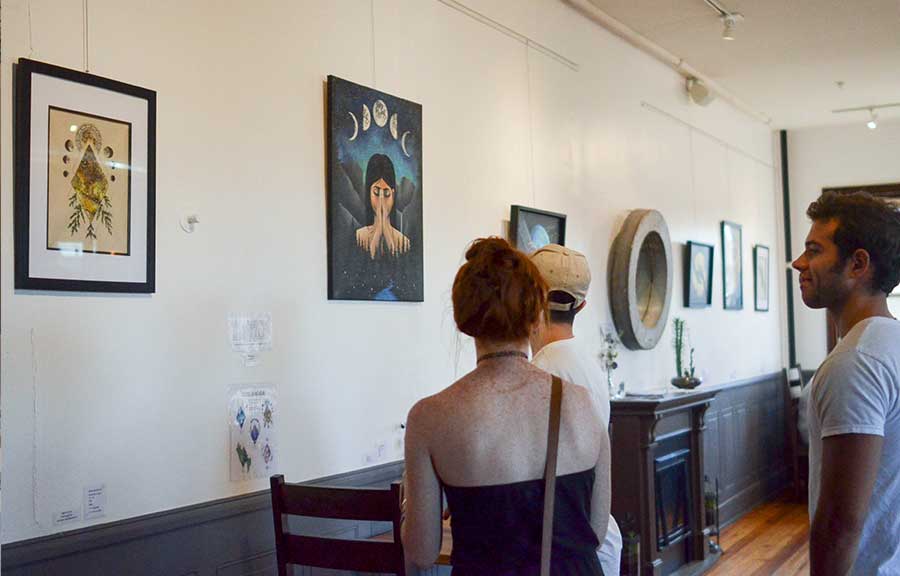 We ended this day with a BEAUTIFUL cotton candy sunset while checking out this awesome fountain. But seriously, Philly has fountains everywhere! Makes you want to frolick around in them.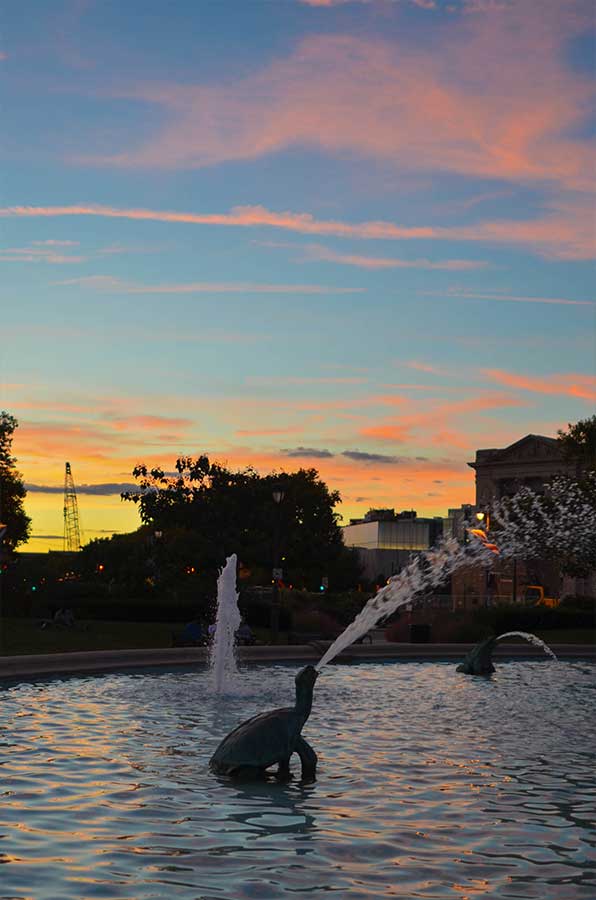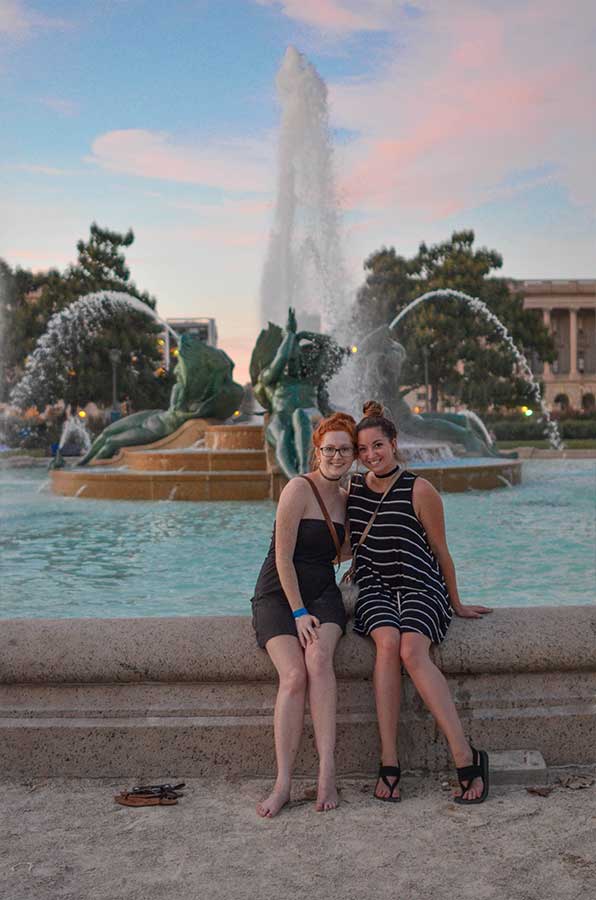 I couldn't have asked for a better weekend getaway. Trevor and I got to explore so much in the little time that we had. From eating pretzels for breakfast to spilling our pitcher of water everywhere at the bar, I couldn't have asked for a better time! Thank you, Emily and Chuck for letting us stay in your beautiful home and thank you, Trevor, for being an awesome travel buddy!
Cheers! ;*
Sara